Browsing "Advertising"
---
---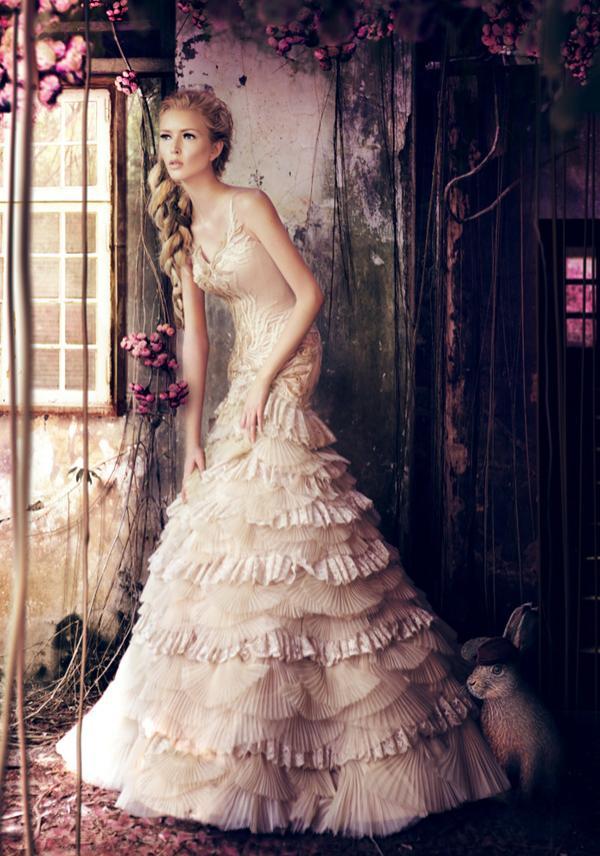 Jakarta, Indonesia based fashion photographer Luki shares with us his latest advertising work – Hian Tjen, with model Milena Stepien Luki created the whimsical campaign for designer Hian Tjen.
Click here for more »
---
---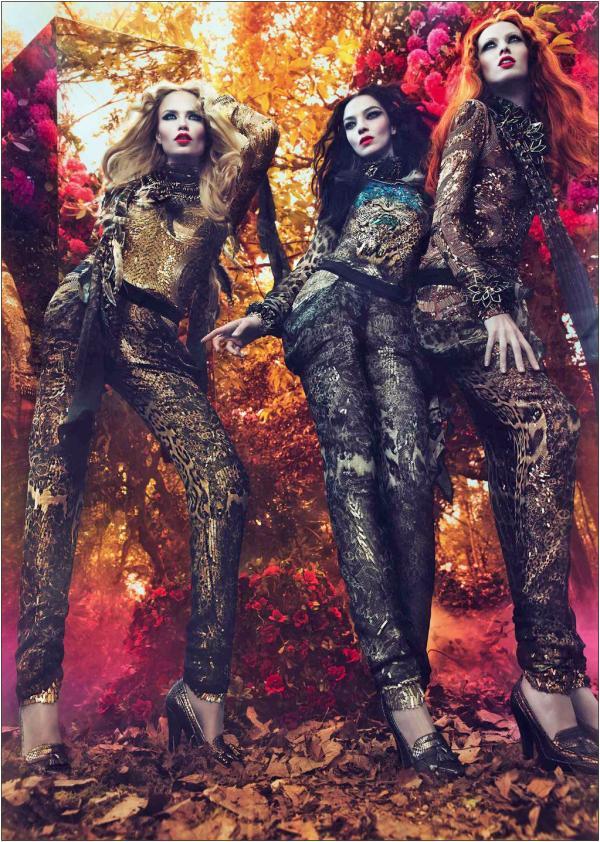 Photographed by Mert Alas & Marcus Piggott in Black Park near London, Natasha Poly, Mariacarla Boscono and Karen Elson are the faces of the Fall/Winter 2011/2012 ad campaign for Roberto Cavalli.
Click here for more »
---
---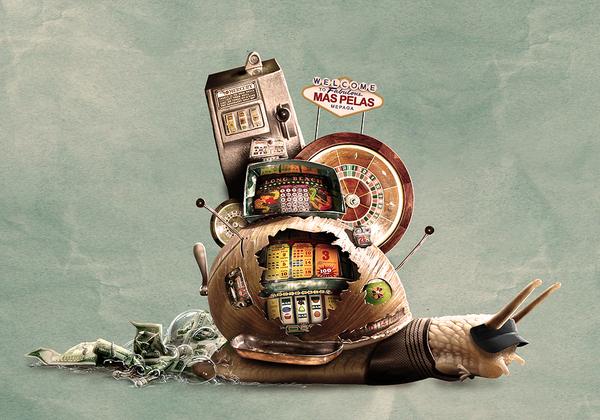 Mas Pelas
Illustration made for Atutiplen
Jerico Santander is an illustrator based in Las Palmas de Gran Canaria, Spain. His works includes 3D, illustration, drawings and much more. Own World and Open Source are some of his most famous artworks. Jerico Santander talks about his fantastic works and his design life.
Click here for more »
---
---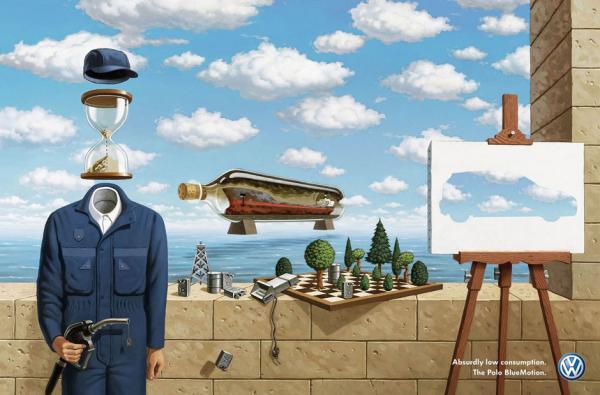 Traditional artworks and concept have become an inspiration for many advertising agencies. Here are some examples of ingenious mixing masterpieces with an advertised idea.
Absurdly low consumption. The Polo BlueMotion. 
Very artistic VW Polo advertisements inspired by René Magritte
Click here for more »
---
---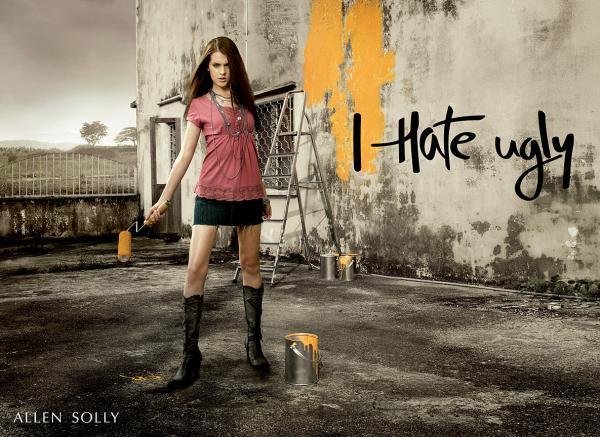 I Hate Ugly of – directed by Malvika Mehra from Ogilvy & Mather for the client Allen Solly.
Click here for more »
---
---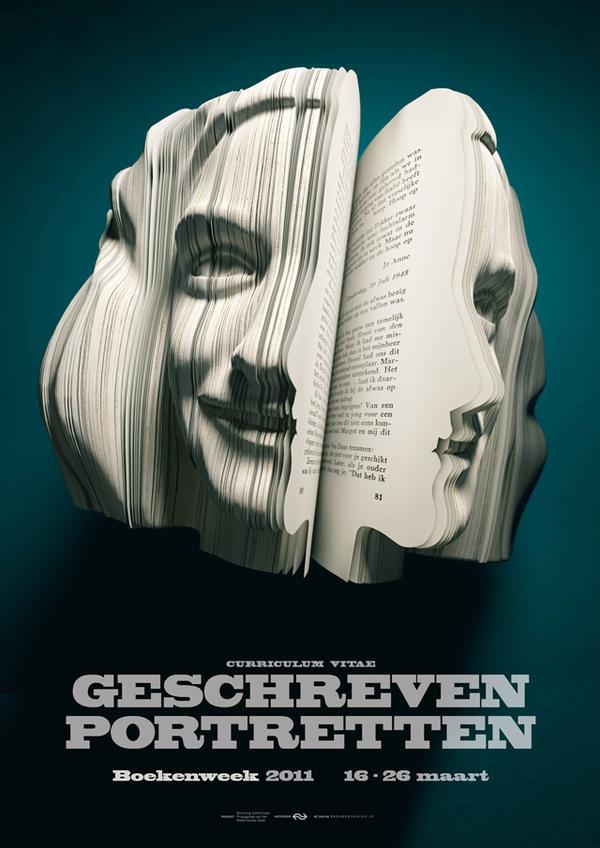 Written Portraits – Dutch Book week campaign by Van Wanten Etcetera, based in Amsterdam, Netherlands.
Each year CPNB (CollectivePromotion Dutch Literature) organises the Dutch Book Week to promote Dutchliterature. And every year a specific genre is being profiled. This year the(auto) biography is featured. This is translated in the theme 'GeschrevenPortretten', which translates in Written Portraits'. Van Wanten Etcetera created the campaign, which show the different faces behind the (auto) biographies. AnneFrank, Vincent van Gogh, Louis van Gaal and Kader Abdollah (writer of thebiographic Book Week give away). Souverein made the artwork and did an amazingjob creating realistic images. Even original book pages were used for the textinside the portraits to get right structure for each portrait.
Concept: Markus Ravenhorst, Maarten Reynen
Artwork: Souverein
Click here for more »
---
---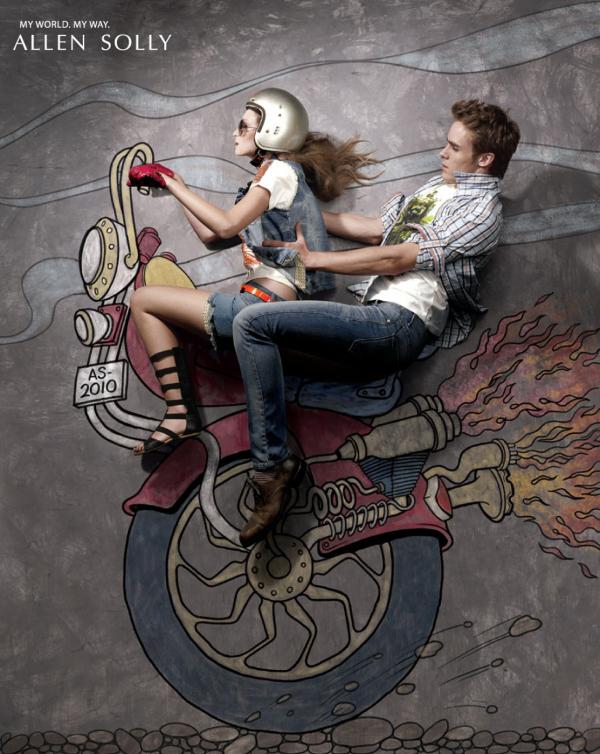 Creative ads campaign by the agency Ogilvy for Allen Solly Clothing. Directed by Vipul Thakkar.
Click here for more »
---
---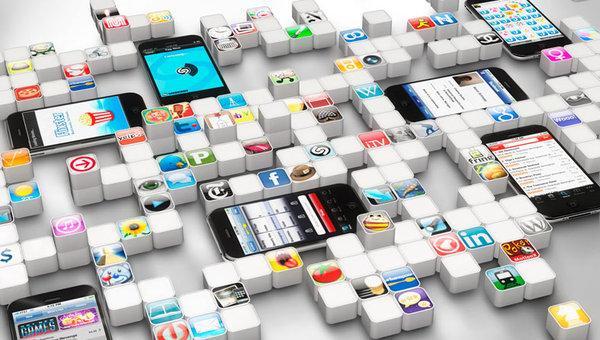 18 creative iPhone advertsing prints, posters and graphic designs from different designers or agencies.
Click here for more »