Browsing "Fashion"
---
---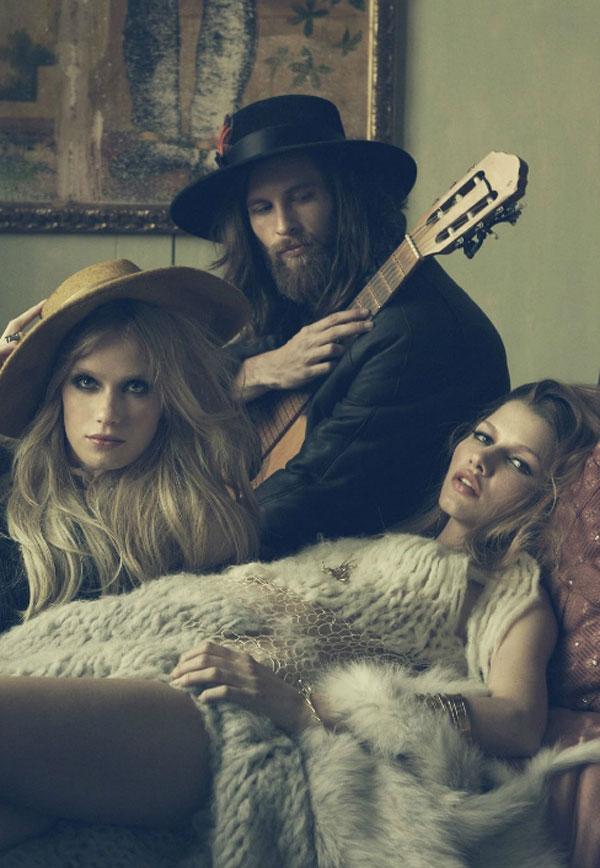 Nicolas Guerin lets his camera tell the tale of a psychedelic rock star that gets all the girls in this editorial entitled Almost Famous for Fiasco Magazine JulyAugust 2011. Models for the spread include Justin, Andrea, Valentyna, Sam, and Sheri. Boy would I want to be Justin in this spread.
Click here for more »
---
---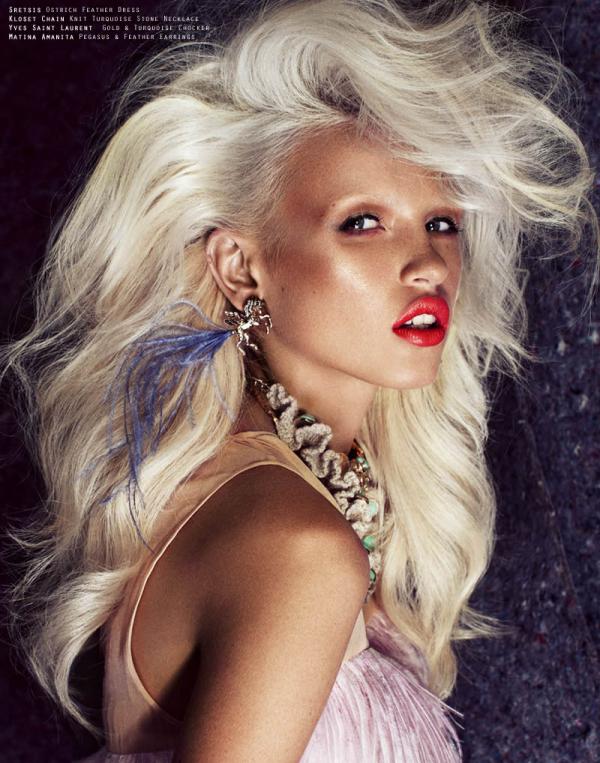 Photographer Steven Chee and stylist Marina Didovich deliver a story of opulent glamour for their latest work shot for Fashion Gone Rogue. Starring Anja Konstantinova in jewel tones from labels such as Gucci, Prada, Samantha Wills and Yves Saint Laurent, high gloss elegance takes shape with the help of feathered hair by Michael Brennan and ruby red lips by Charlie Kielty.
Click here for more »
---
---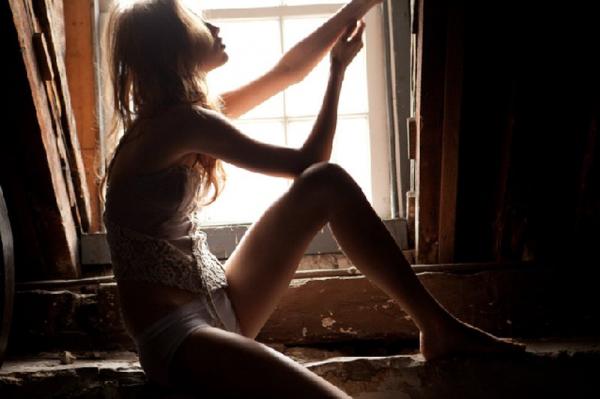 Malibu native, Katharine Polk graduated from fashion school and moved to NYC in 2008. She took a job desingning and styling at Badgley Mischka outure. Passionate about styling, she now continues as a freelance Stylisther own brand .Her fresh creative eye for styling has caught the attention of some of the most important people in the fashion industry, and designers her designers,photographers,and models can not get enough of her friendly California demeanor.
Katharine incorporates her design background with her eclectic style to creare an unforgettable look.With exeperence styling fashion and television shows, photo shoots, Katharine puts together looks that make her clients look amazing and feel confindent.
Click here for more »
---
---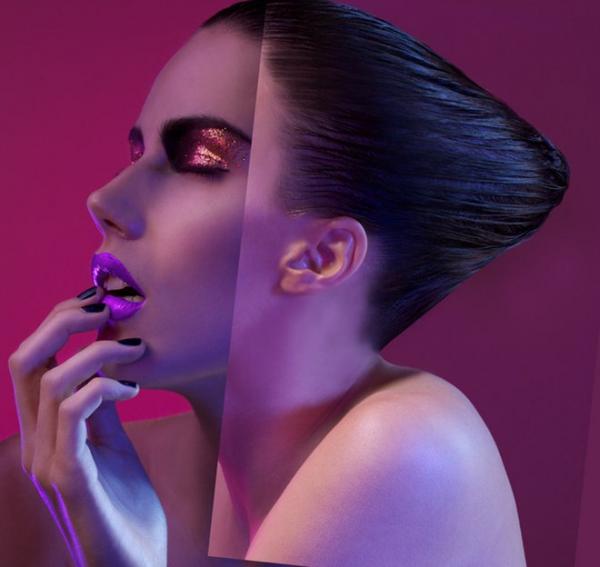 Amazing fashion portraits By Henryk Lobaczewski. Henryk is a photographer based in Sydney, Australia. He worked as an Art Director for Lorna Jane, while studying graphic design. Now his clients include Culture Magazine, Triumph Lingerie, and many more, and he enjoys the work of fellow photographers such as Steven Meisel, Miles Aldridge, Camilla Åkrans, Annie Liebowitz, David LaChapelle and Helmut Newton.
Click here for more »
---
---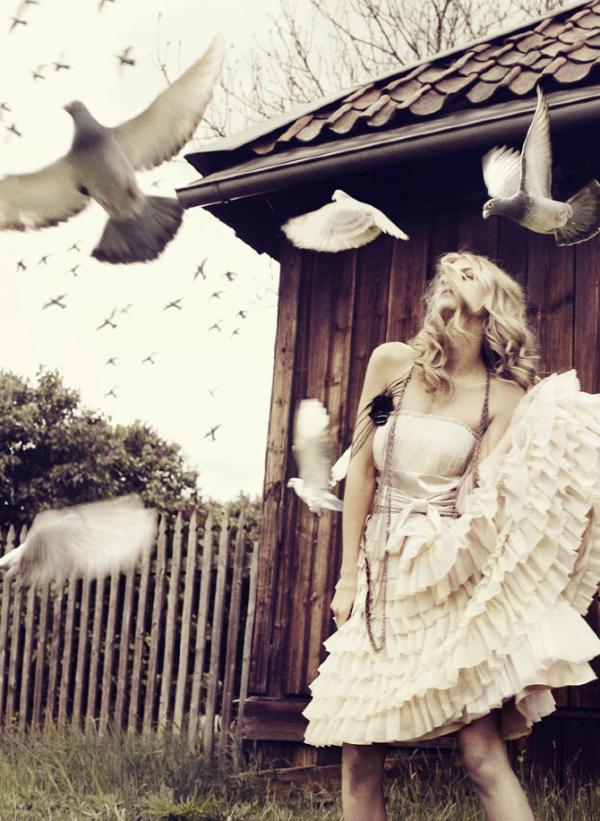 Max Modén is a photographer from Stockholm,Sweden. Max was first caught his interest in photography when he was twelve years old and my father had set up his own dark room in the basement of their house and his father showed him how to develop pictures. Since then Max has started to walk into the new and exciting world – photography.
Click here for more »
---
---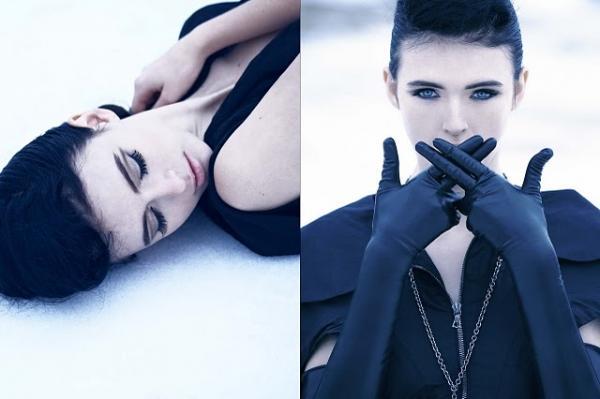 Rony Shram is a very talented photographer from New York. His main focus is fashion photography. He gives his models an almost angelic appearance.
Click here for more »
---
---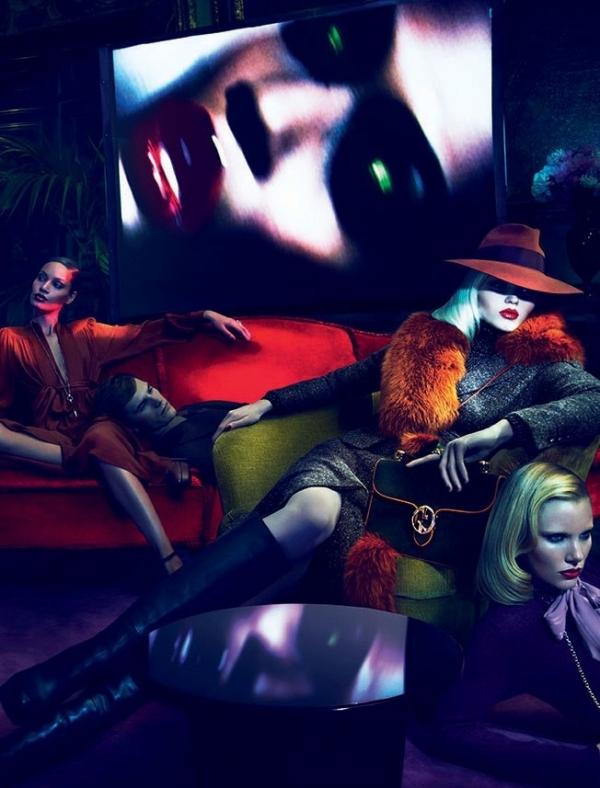 High end glamour is celebrated another time with excellence by Mert and Marcus in Gucci's new Fall 2011 campaign. Gucci, an Italian fashion brand.
Click here for more »
---
---


Alice in wonderland eyes
Canadian makeup artist Katie Alves has transformed scenes from some of our favorite childhood films into elaborate eye makeup. The 21-year-old first picked up her makeup brush back in October 2010 to paint a small design on her lips, but her artistry has blossomed and gained her a huge following.
Click here for more »