Browsing "Film"
---
---
Kanye West's directorial debut, Runaway tells the story of a phoenix (a metaphor for his return to the spotlight). The 34-minute film features Victoria's Secret model Selita Ebanks as The Phoenix.
---
---
A sleep-deprived office worker accidentally discovers a black hole – and then greed gets the better of him.
Director: Diamond Dogs
---
---
"Waiting For The End" is Linkin Park's new video. It was directed by Joe Hahn, the band's member who has worked on many of Linkin Park's clips including "The Catalyst", and taps into that rare subgenre of music videos – the music video that eschews fancy cars, fancy locations and fancy endorsement deals and instead embraces the art form as a moving montage of melodic emotion.
"Waiting For The End" is taken from Linkin Park's last album called "A Thousand Suns" which was released in September.
"The clip is an experiment in making the most digital version of ourselves in the spirit of the visual pallette of A Thousand Suns," Hahn said of "Waiting for the End" video. "If you have been following our visuals throughout this album, this is the next step in our journey. I wanted to push ourselves so far down the digital path that it eventually felt spiritual. As we live our lives in the digital noise of today, we can find our center of humanity in the midst of the chaos."
---
---
Inspired by a curiosity about our country's careless habit of sending food straight to landfills, the multi award-winning documentary DIVE! follows filmmaker Jeremy Seifert and friends as they dumpster dive in the back alleys and gated garbage receptacles of Los Angeles' supermarkets. In the process, they salvage thousands of dollars worth of good, edible food – resulting in an inspiring documentary that is equal parts entertainment, guerilla journalism and call to action.
---
---
'Inebriation' is a mock trailer created by Atomic Productions parodying the concept of Inception, in a dangerous and unstable world of shared drinking and drunk within drunk.
Directed by Ben & Andrew Adams
---
---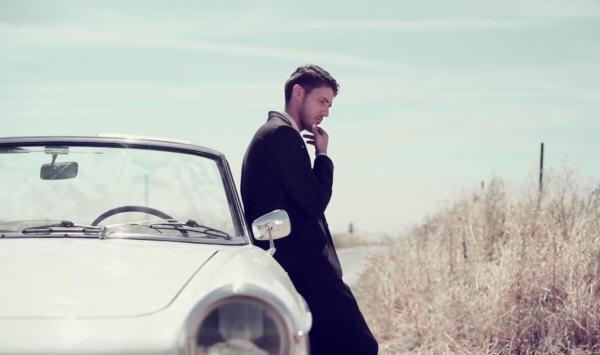 A short film directed for LG Portugal around the concept "Life's Good" by Rui Vieira.
Click here to watch film