Browsing "Paintings"
---
---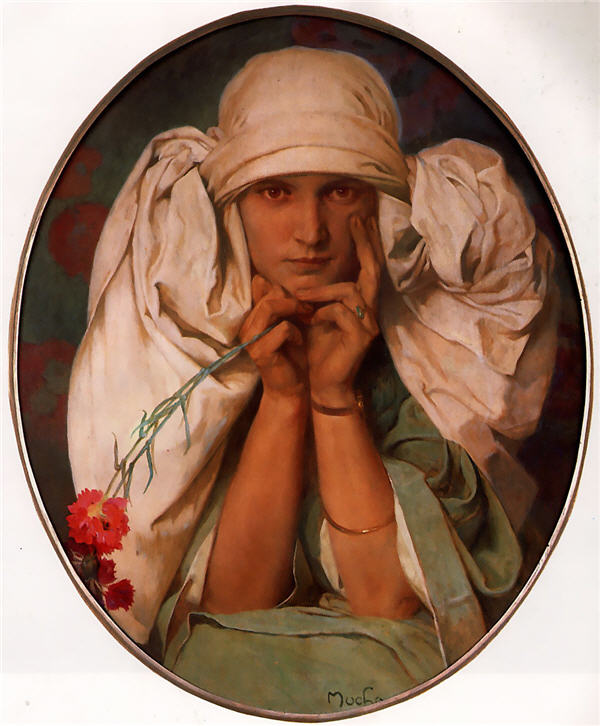 Portrait of Jaroslava, 1925
Portrait of Mucha's daughter, Jaroslava. He painted his children, particularly Jaroslava often, using her as the model for Slavic girl.
Alphonse Mucha was one of the crucial figures in the Art Nouveau movement, and he left a wonderful legacy in the form of highly aestheticized prints, drawings and paintings. He is celebrated as a virtuoso draughtsman, talented designer and a romantic painter inspirited with his Slavic roots and heritage. His works circulate the present market in the form of frequently reproduced posters, cards and other paperware because of their timeless vogue.
Click here for more »
---
---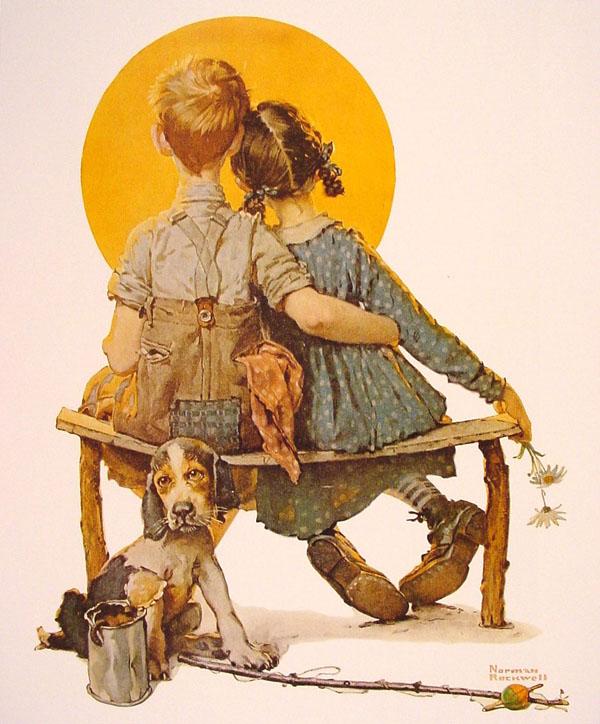 Boy and Girl gazing at the Moon, 1926
A romantic and iconic representation of two kids in love, looking into the moon. This is a typical early Norman Rockwell work, filled with sentimental idealism, illustrative and maybe even borderline kitschy.
Click here for more »
---
---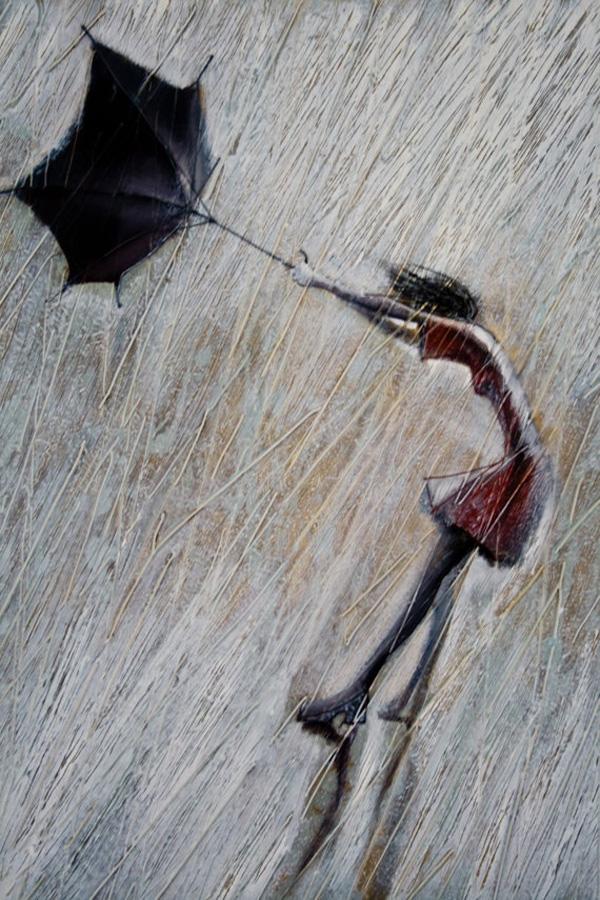 Igor Mudrov is a Russia painter who currently lives in USA. Igor created a series of oil on canvas paintings depicting beauty of a particular subject – people walking in the rain. His work is rendered in abstract stye, evoking further amazing imagination.
Click here for more »
---
---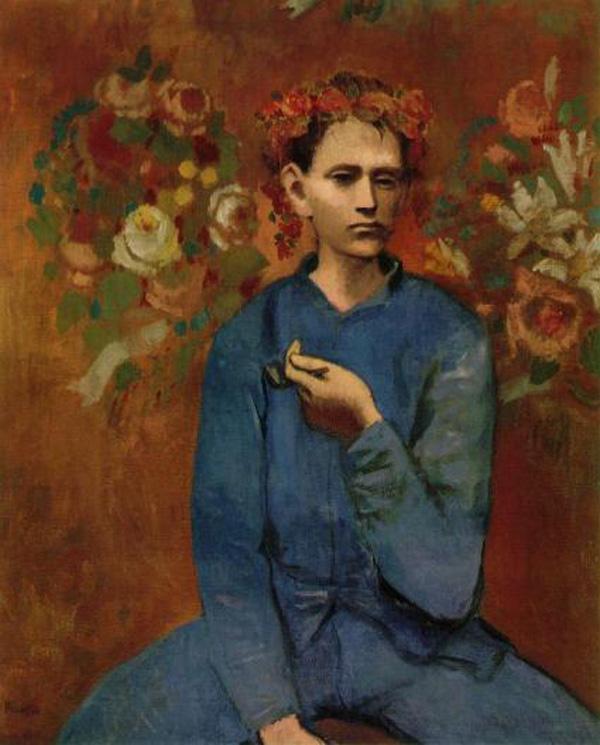 Boy with a Pipe – Garçon à la Pipe, 1905
An early Picasso's painting, designated to his Rose period. He painted this work soon after he came to Paris, showing a boy holding a pipe and wearing a wreath of flowers.
Pablo Picasso is so famous today , that he often serves as a synonym for the best artist there can possibly be. He was definitely a rare genius, and one of the most important figures in the development of the 20th century art. Due to his daring and innovative artistic endeavors, this Spaniard rose to world fame before the age of 50, becoming the single most revered artist in the western hemisphere.
His unique style and a divine gift made Picasso a figure who had the greatest and the most significant influence on the modern art evolution and the art world.
Click here for more »
---
---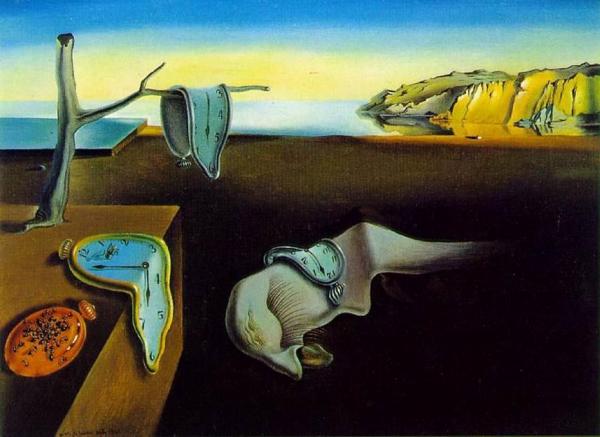 Salvador Dali – The Persistence of Memory, 1931
Perhaps the most iconic Salvador Dali Surrealistic painting of all, it embodies the duality of softness and hardness, symbolizing the relativity of space and time, largely leaning onto Einstein's Theory of Relativity in essence, although Dali has revoked the Camembert cheese melting in the sun when talking about this piece.
Click here for more »
---
---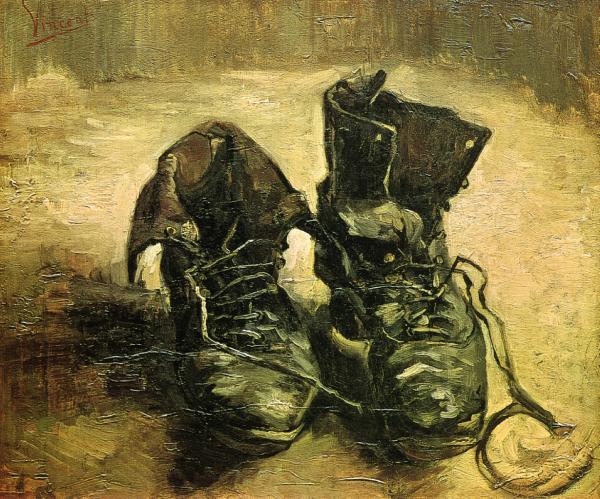 A Pair of Shoes, 1886
Rugged pair of peasant boots stirred up the spirits long after Van Gogh passed away. An obvious theme inspired by the social context of his previous work, but were these really shoes of the artist? Even if not, they do stand as a symbol for his excruciating life path.
Click here for more »
---
---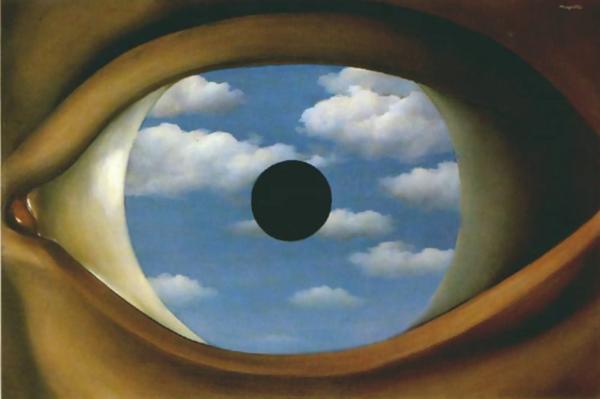 False Mirror
One of the most famous paintings by Rene Magritte. Here, the artists insinuates how human vision is limited, where mirror signifies a physical reflection, while the eye is the symbol of selective and subjective personal view. It is layered with meaning, as an eye can be looked by, looked through and looked in.
Click here for more »
---
---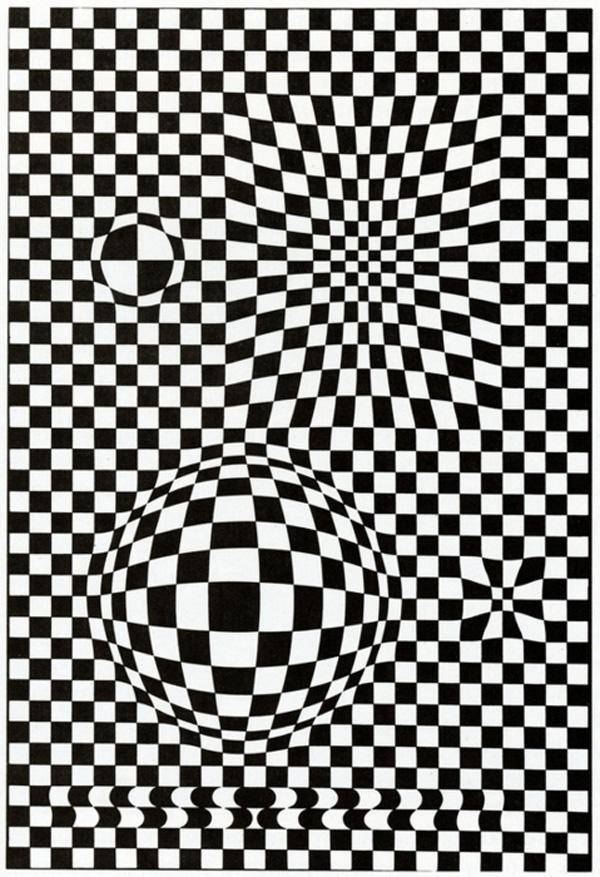 Victor Vasarely, Vega, 1957
Vasarely was one of the best representatives of Op Art, which was founded on abstraction, but employed optical illusion as the primary expressive element. His compositions are often black and white, playing with the eye, through a complicated juxtaposition of simplest elements.
Abstract art is a generic term that describes artistic creations composed without using visual references from the surrounding world. It is considered to be the opposition of realism. Abstract art appears as semi-abstraction or pure abstraction form. Semi-abstract artwork does contain some shapes of a person or an object, but stylized and reduced; while pure abstraction is absolutely free of any such references. Purely abstract art focuses on composition of basic pictorial elements – color, form, brushstroke, pattern, volume, tone and texture. Abstract art is related to the realm of non-visual, emotional and contemplative. It is often equated with nonfigurative, nonobjective and nonrepresentational art, but these terms are not always entirely related to abstraction alone.
Click here for more »
Follow Me on Pinterest
RECENT POSTS