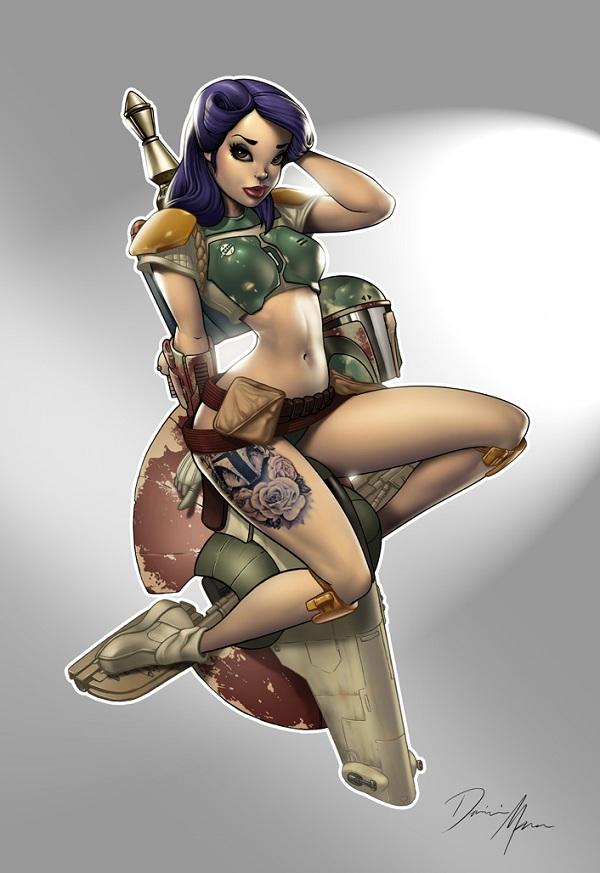 Mandalorian Pin Up
A Star Wars themed pin up girl based on Model Elle Munster
Canadian artist Dominic Marco is well-known for his rich production of whimsically sexy pin-up illustrations. His proficiency in traditional drawings and digital art enables his freedom of applying the classical art form on many characters of digital world. Dominic's characters are always featured with spectacular coloring and perfect style. Sometimes they are depicted with modern tattoo style. While he is busy in production design on Jim Henson's Doozers and the new series of Inspector Gadget, Dominic's cute pin-up girls keep feeding inspirations to game designers and tattoo artists.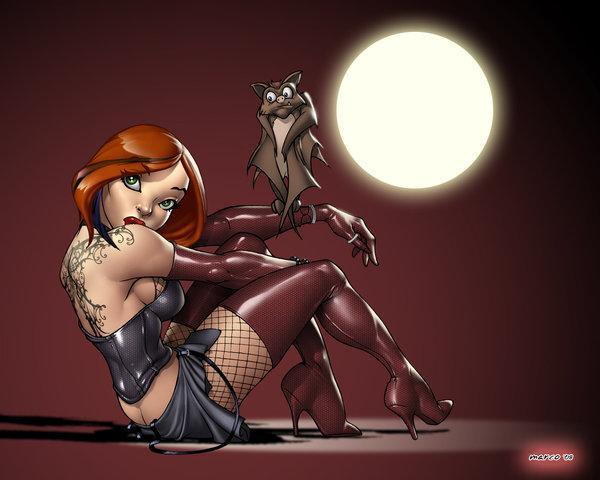 Vampire01
Sexy and cute with detailed outfit and coloring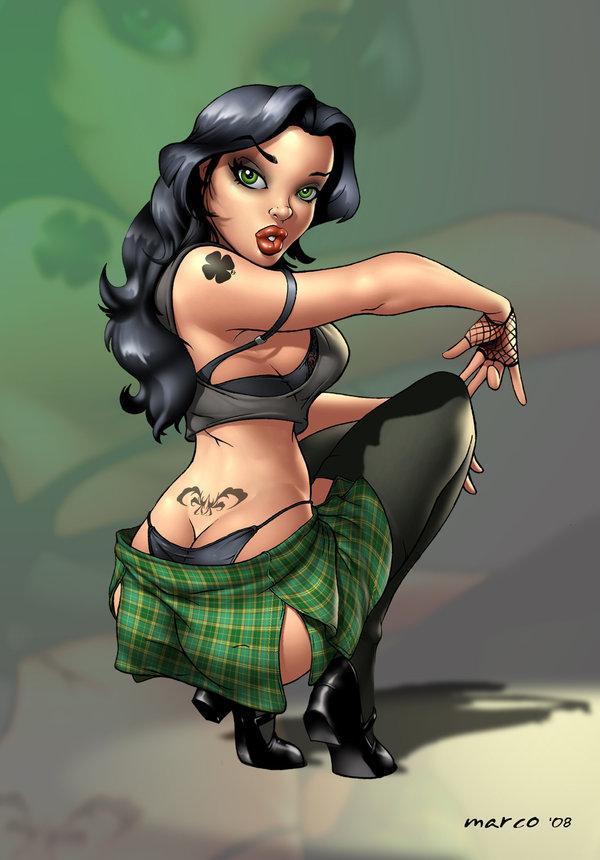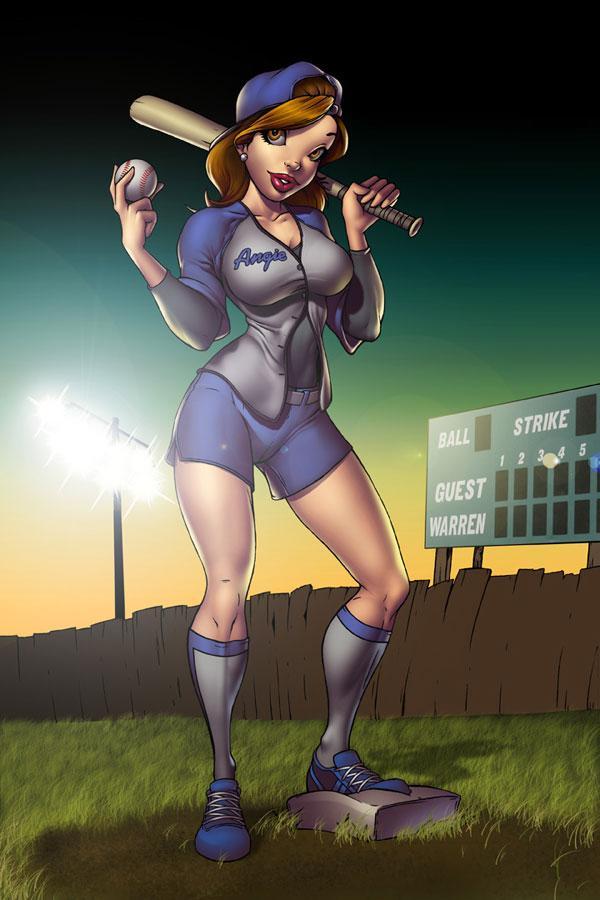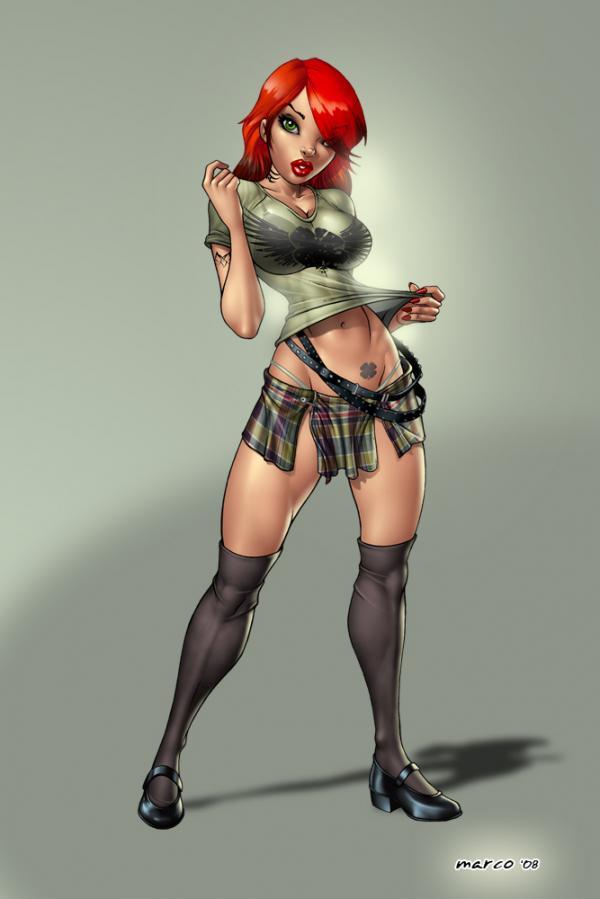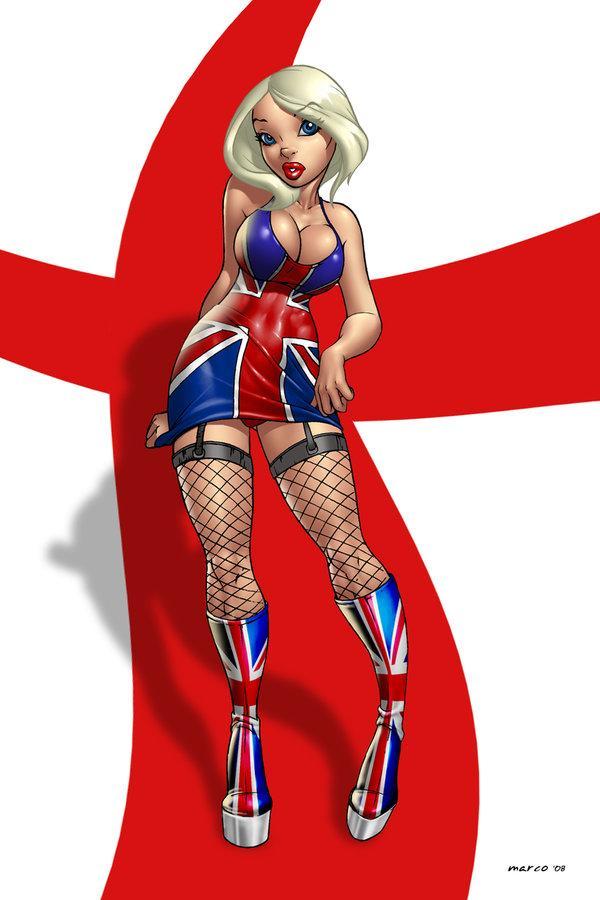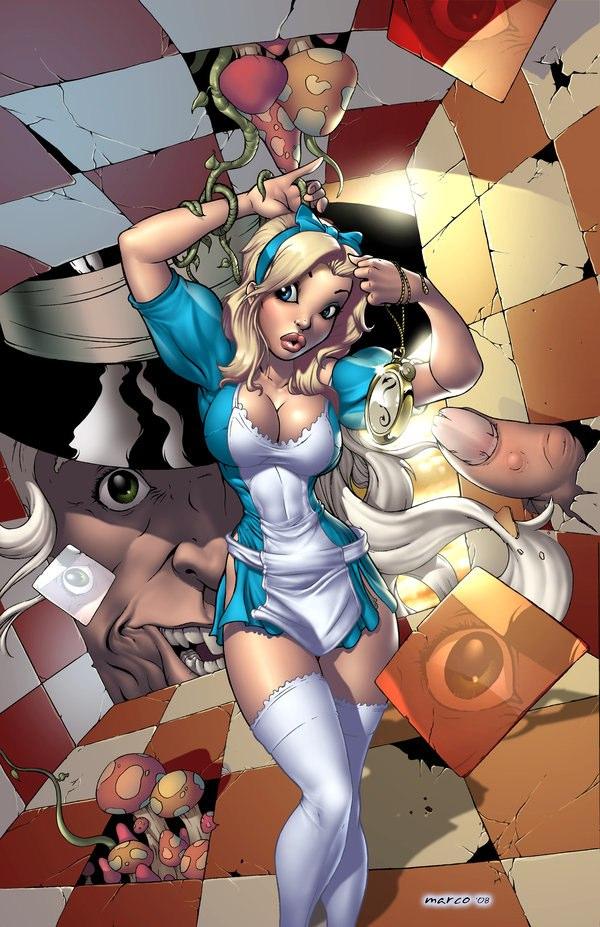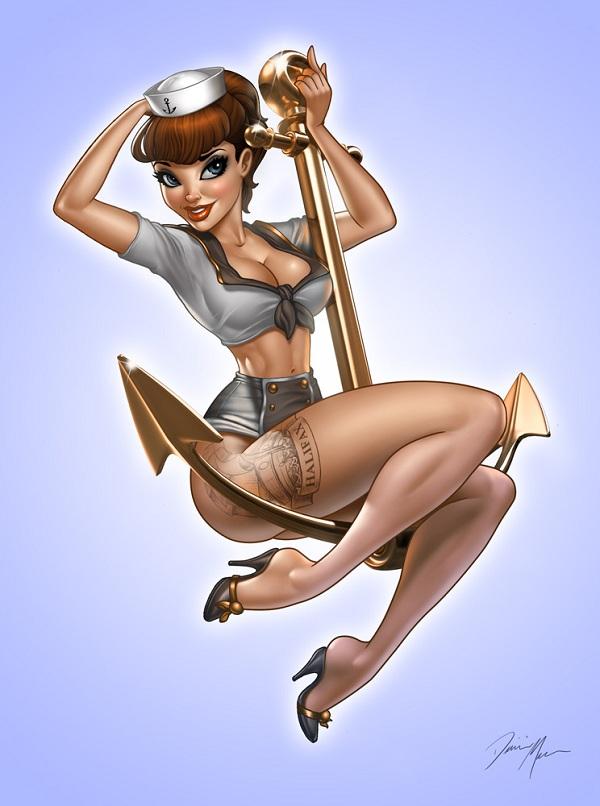 Anchors Away
A new Pin Up that is a mixed-multimedia piece by hand-drawn, and coloured in Photoshop and the anchor was built and rendered in Maya.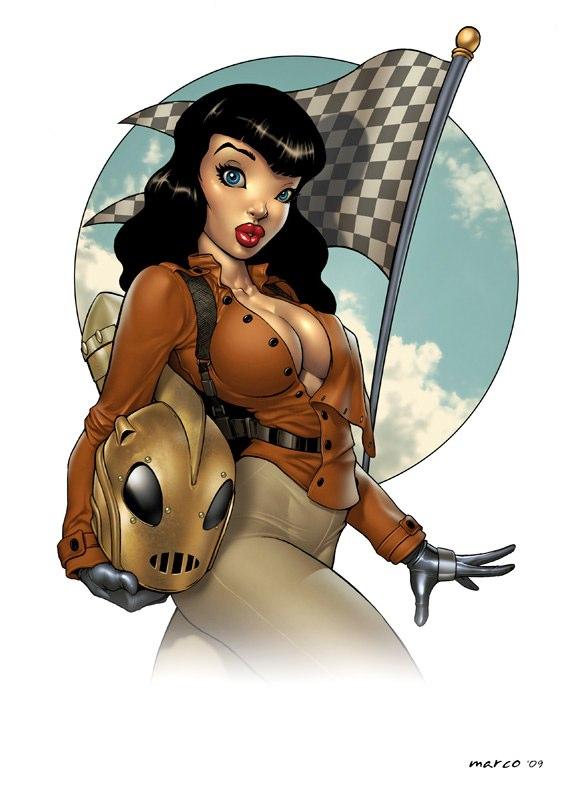 Fly Away with Me
Rocketeer miniseries from IDW. Muted the colours a bit to give it some classic sort of look.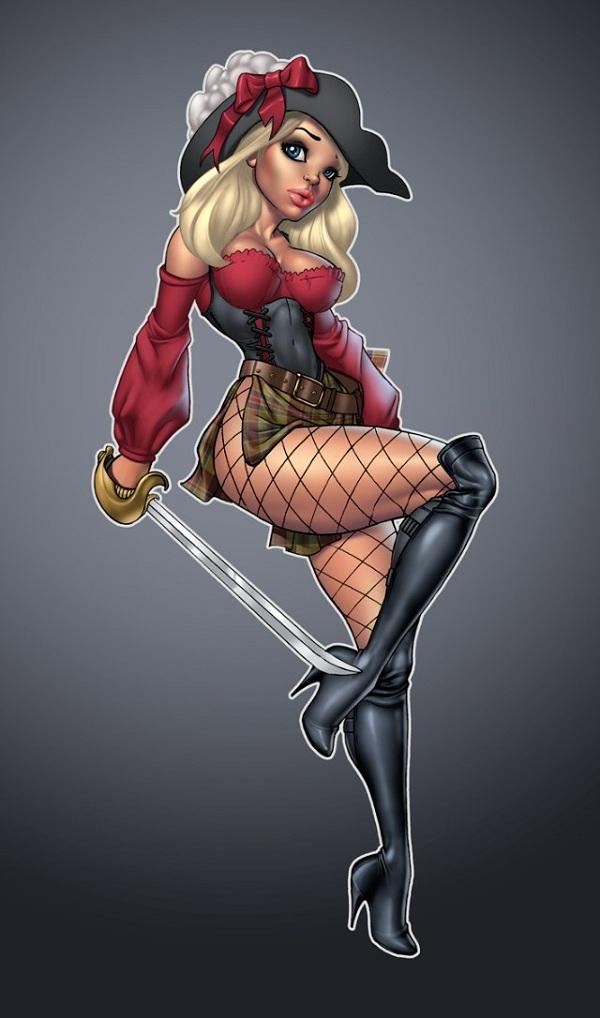 Pirate Girl
Sexy lil Pirate girl with great shading.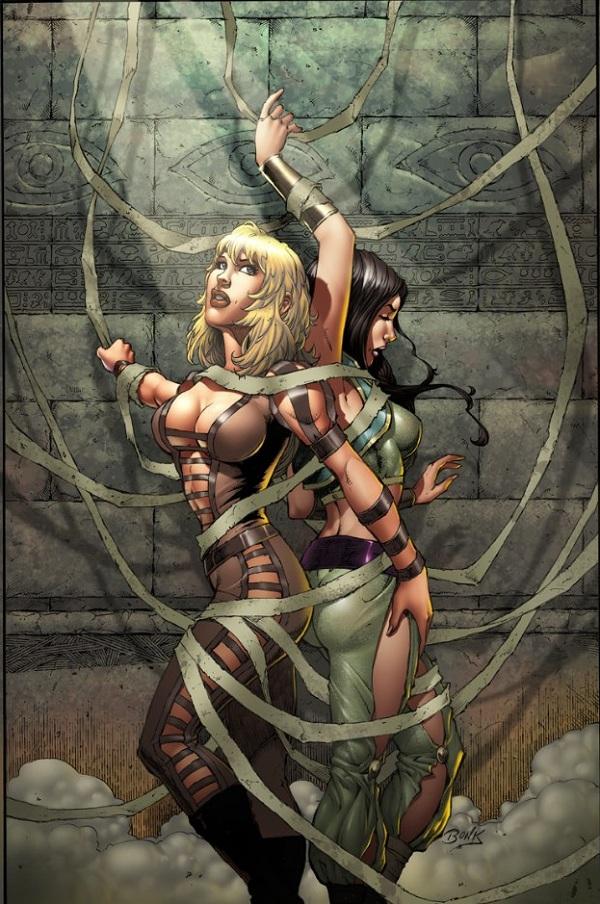 Sinbad 13 cover colours
This is cover for Zenescope's 1001 Arabian Nights/Sinbad #13