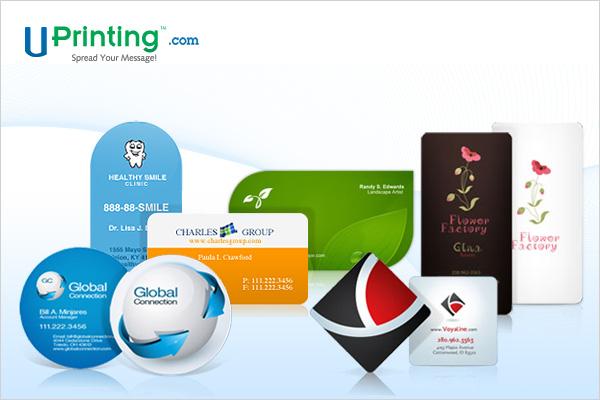 This week we want to share with our readers our first giveaway competition, we want to share with our Cuded readers a fantastic prize which they could get their hands on. We have been lucky enough to team up with leading online printing firm UPrinting.com, to offer you all a chance at winning a set of die cut business cards!
Who is UPrinting.com
UPrinting.com, a leading socially responsible online printing, marketing and technology firm, has established itself as a major player in the industry with its distinct vision and clear approach to helping small businesses grow. It serves thousands of on-demand business card printing and graphic printing orders online daily, using high-quality press printing and a robust yet simple and easy-to-use online ordering system, resulting in high-end printing services and reliable color printing at discount printing costs.
Giveaway Details
250 pcs Die Cut Business Cards for one winner
2 x 3.5″ Rounded Corners, 2×2″ Rounded Corners, 1.75×3.5″ Rounded Corners, 2×3.5″ Leaf, 2×3.5 Rounded one corner, 2×3.5″ Half Circle Side, 2×3.5″ Oval, 2.5″ Circle
14pt Cardstock Gloss / Matte / High Gloss (UV), or 13pt Cardstock Uncoated
6 Business Days Turnaround *Free shipping
Die-cut business card templates available for download
Restriction: Limited to *US residents 18 years old and above only
How To Participate
To enter this giveaway, just retweet this post and leave a comment at the bottom of this article.
The competition is a Comment to Win contest, and make sure to leave your email so we can contact the winner. Please tell all your friends on Facebook, Twitter and wherever you go of this great prize!
One winner will be randomly picked among all who leave comments. Contest ends on August 1st, 2011.
Good Luck!
Disclaimer: This business card printing giveaway is sponsored by UPrinting, no monetary compensation was given for hosting. For more information about online printing services, please visit UPrinting.com.