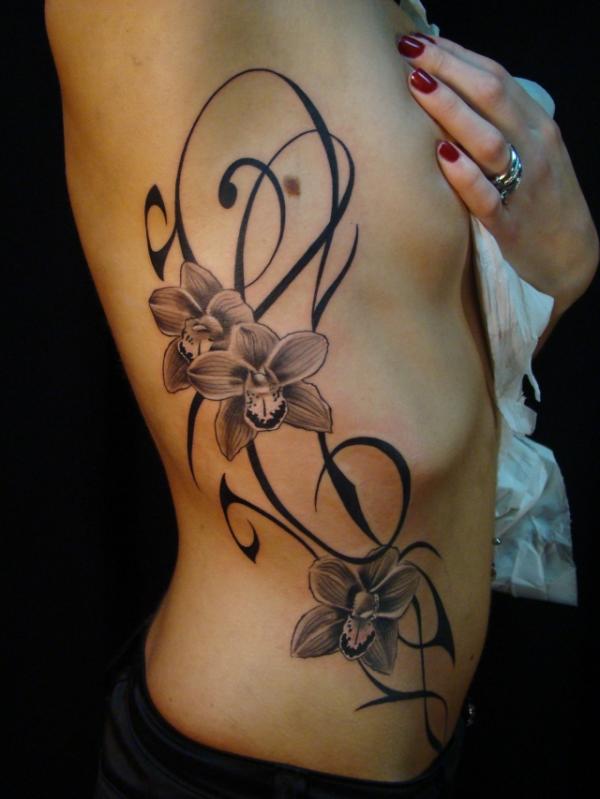 Orhideea and ornament
Lily tattoo might be the 2nd largest group among flower tattoos except rose tattoos. Lily is a so popular flower and has rich symbolic meanings in different cultures and much of the world.
In Christianity, the lily symbolizes chastity and purity of Virgin Mary. In Buddhism, tiger lily (a lily from China) represents mercy, compassion, and aggressive traits associated with feminine nature.
Lilies come in different shapes, sizes and colors. White lilies symbolize modesty and virginity. Red lilies portray love, ardor, and affection for your loved ones. Orange lilies stand for happiness, passion, and warmth. In this post, please enjoy the collection of 30 awesome lily tattoo designs. Let us know your thoughts and which one like the most in the comment.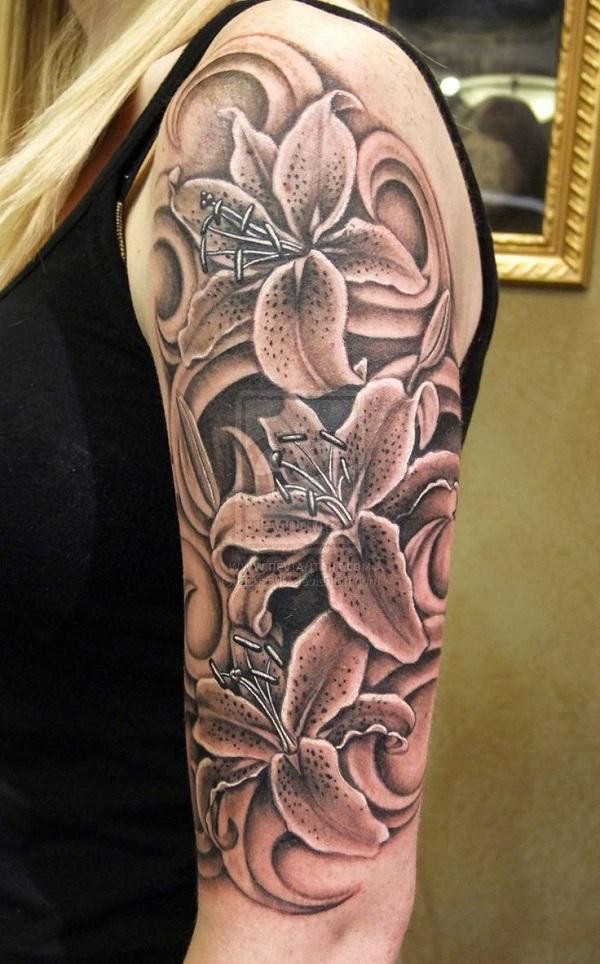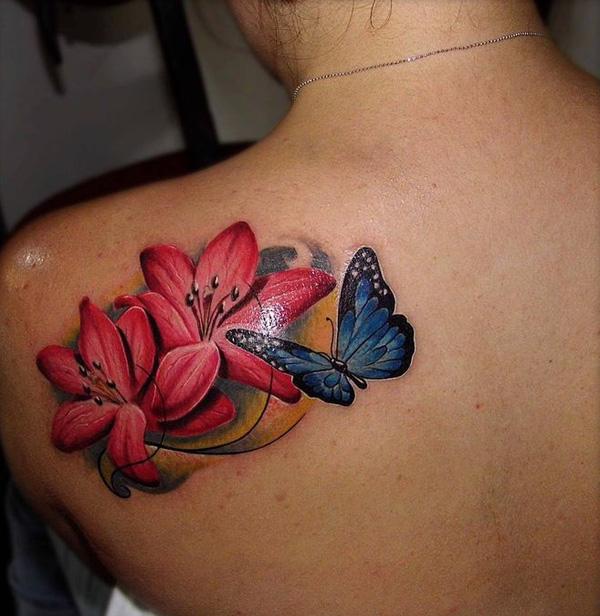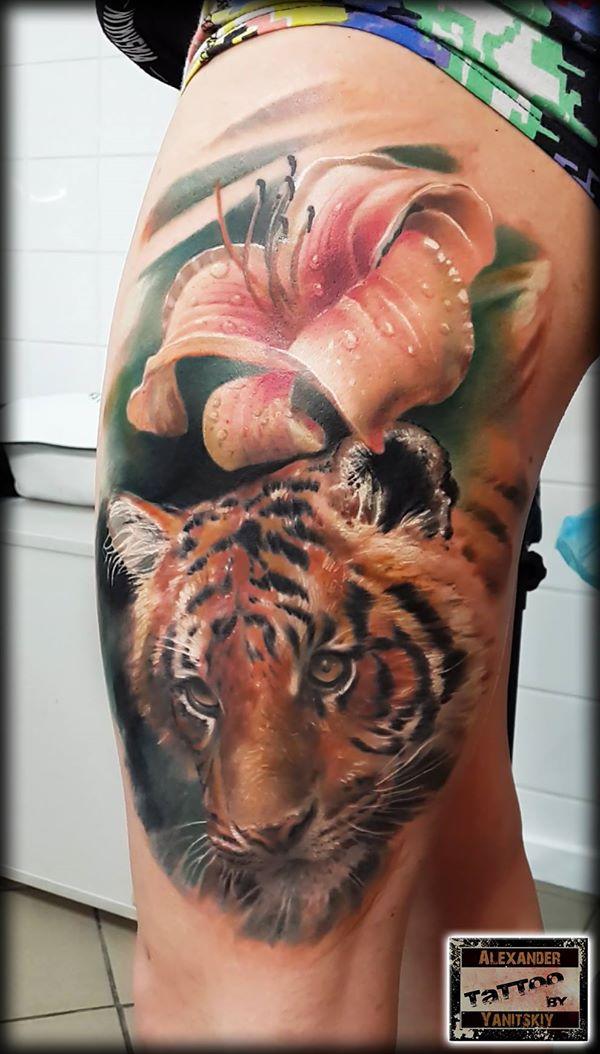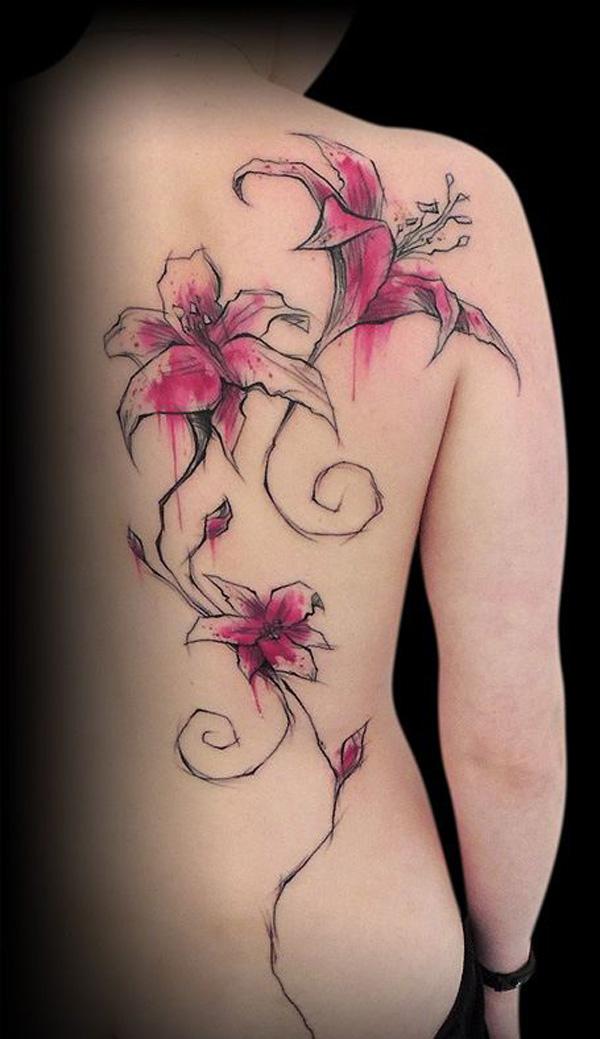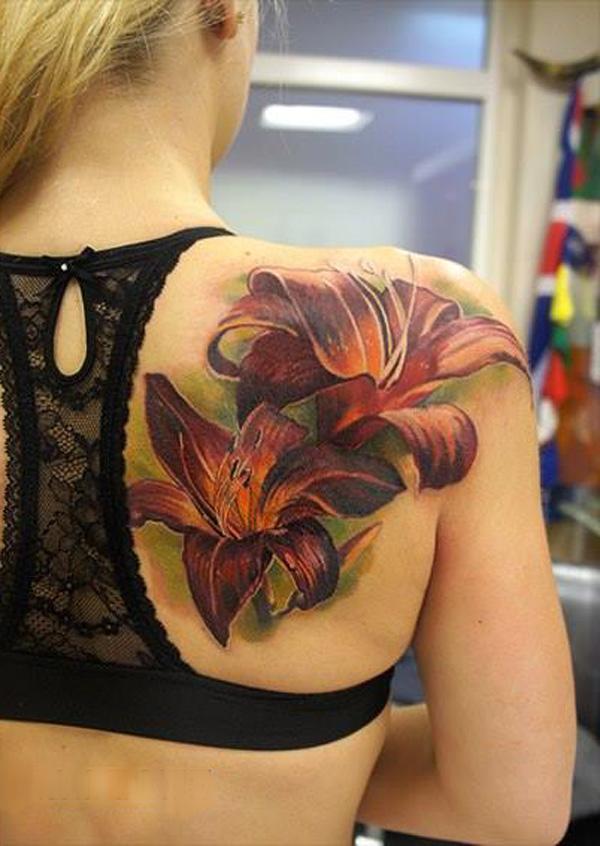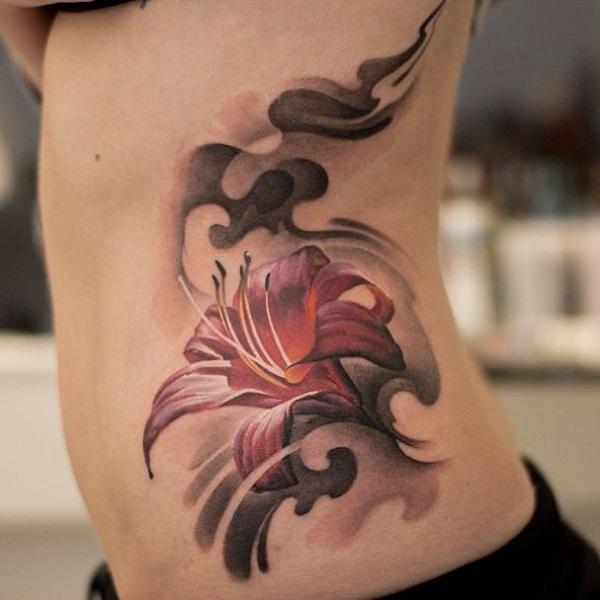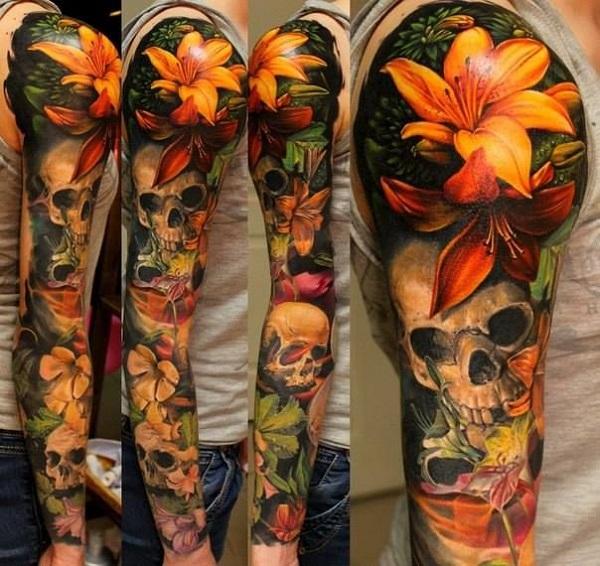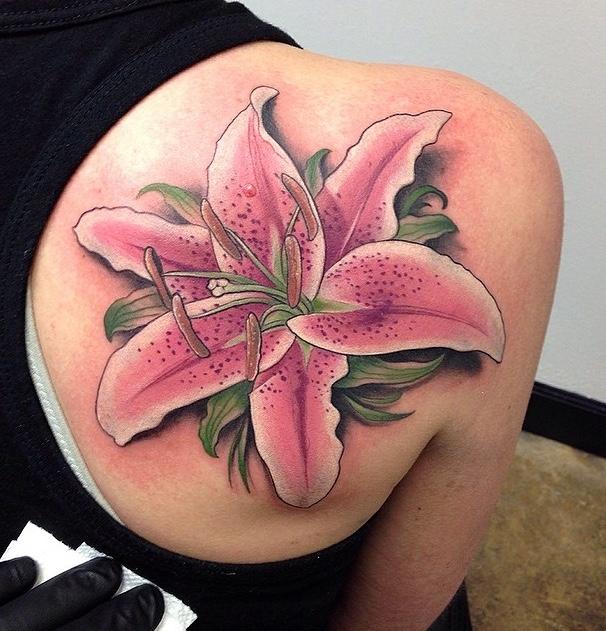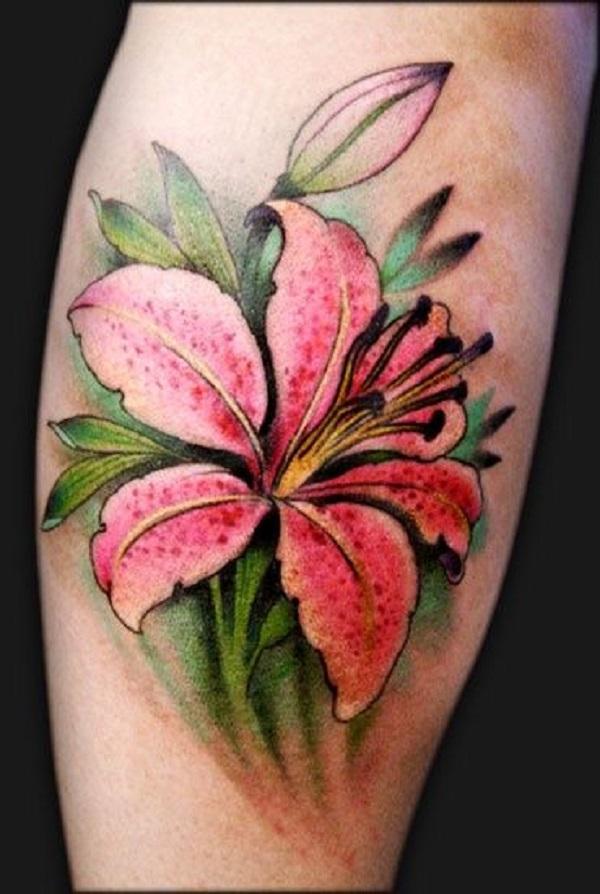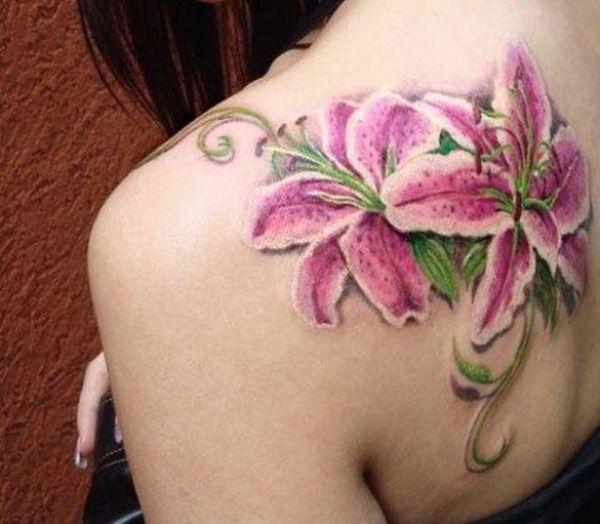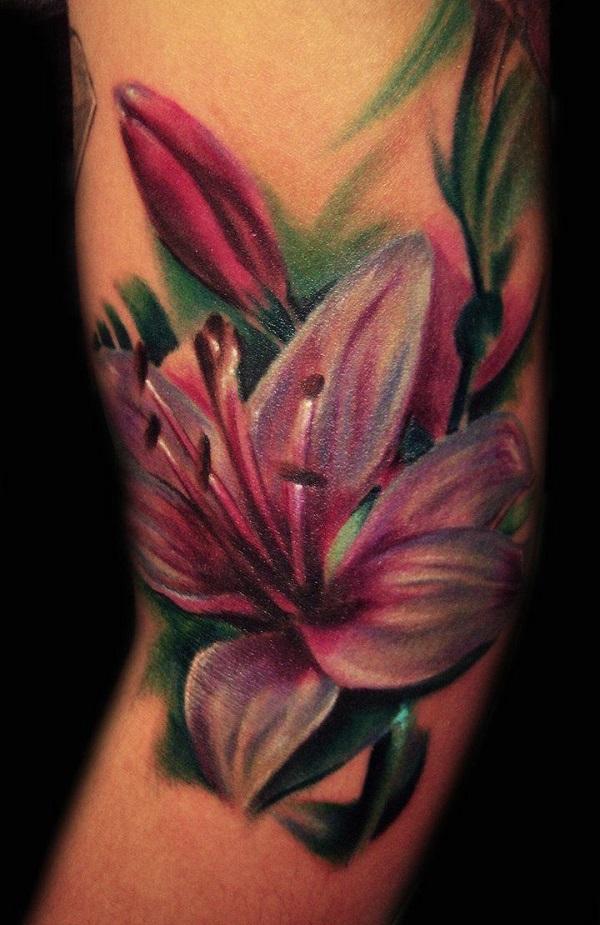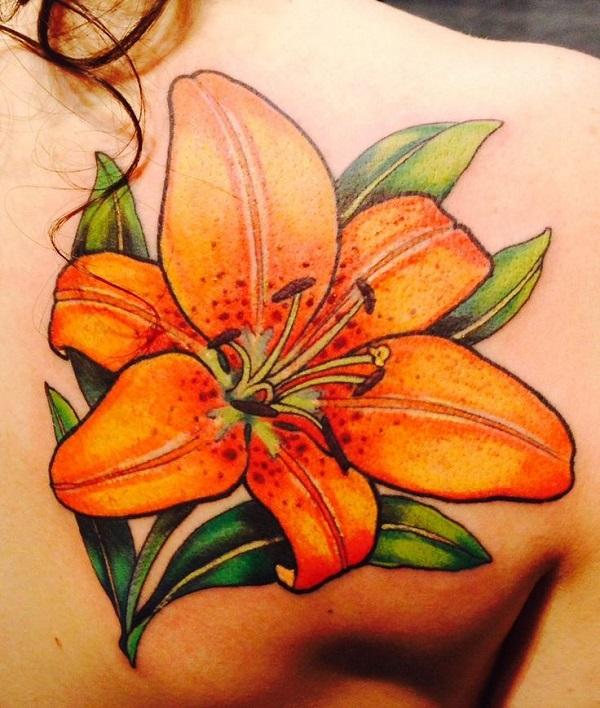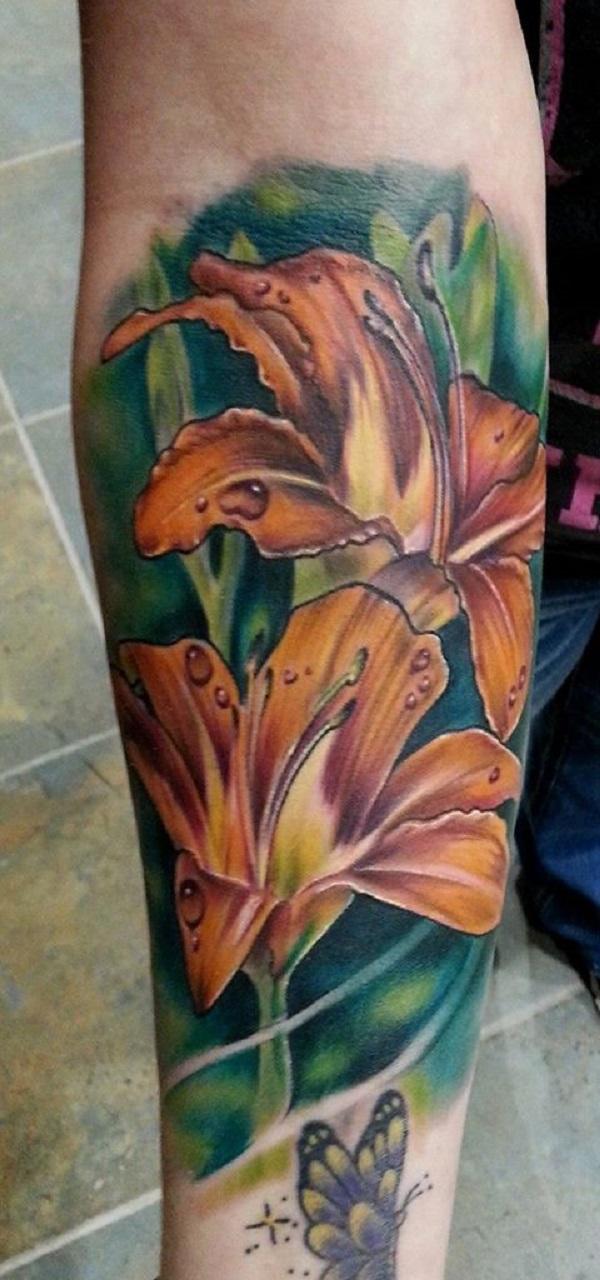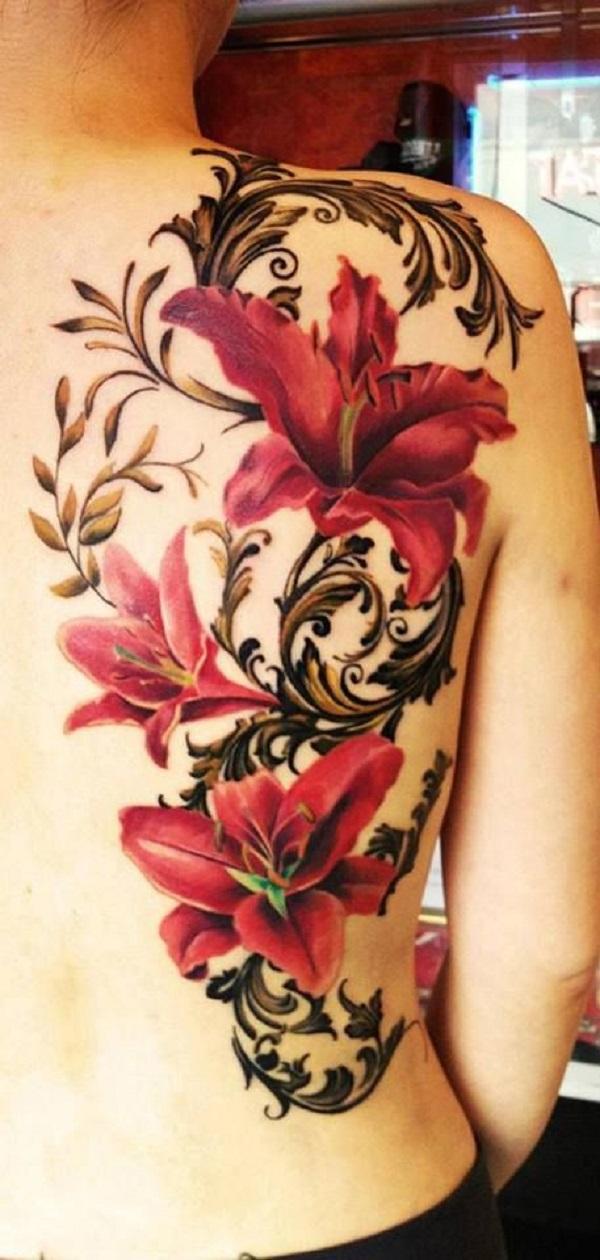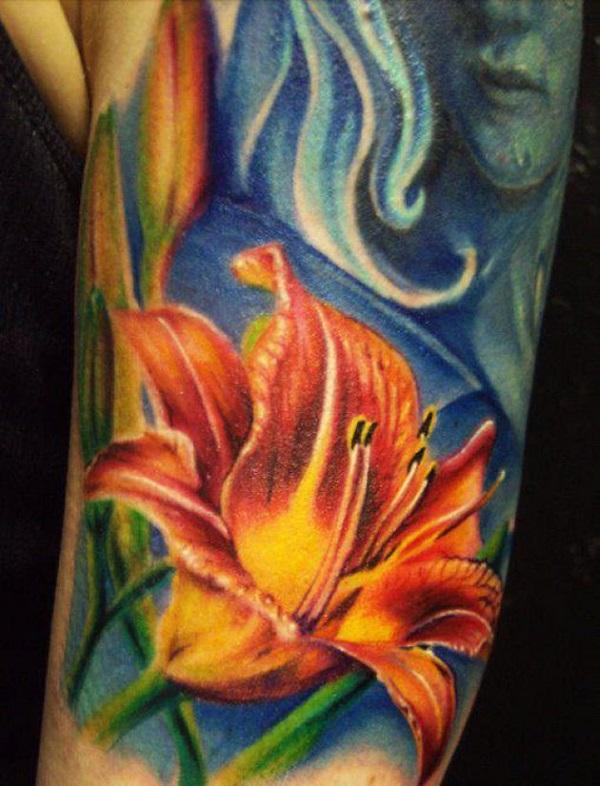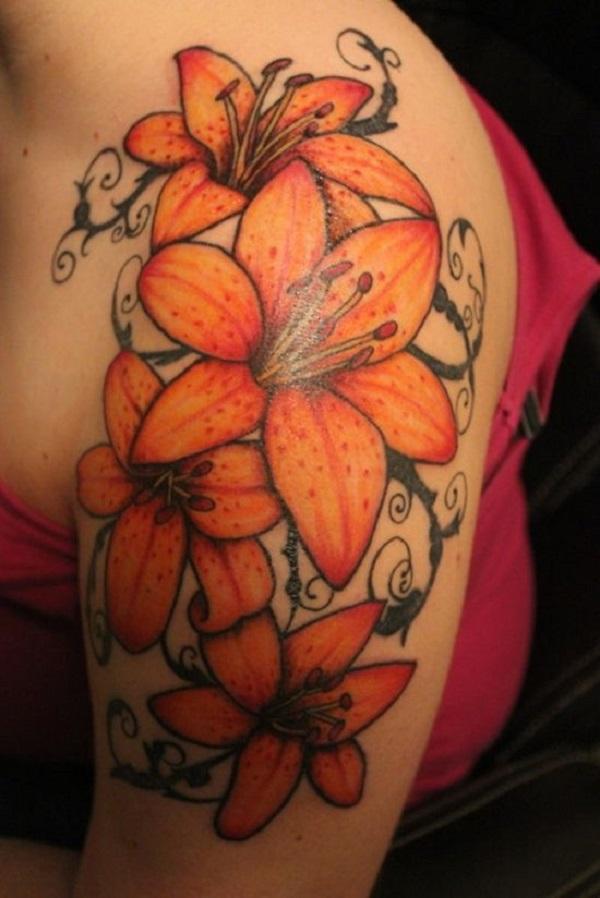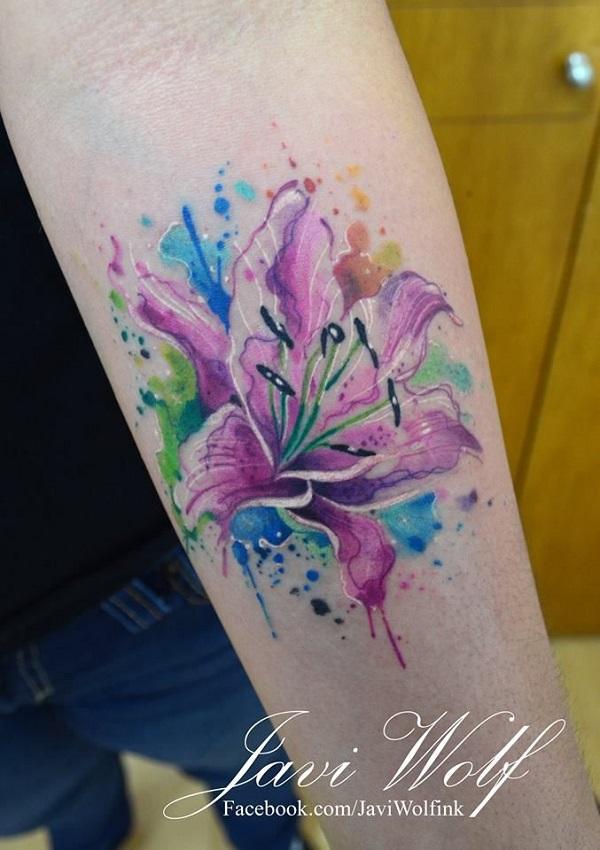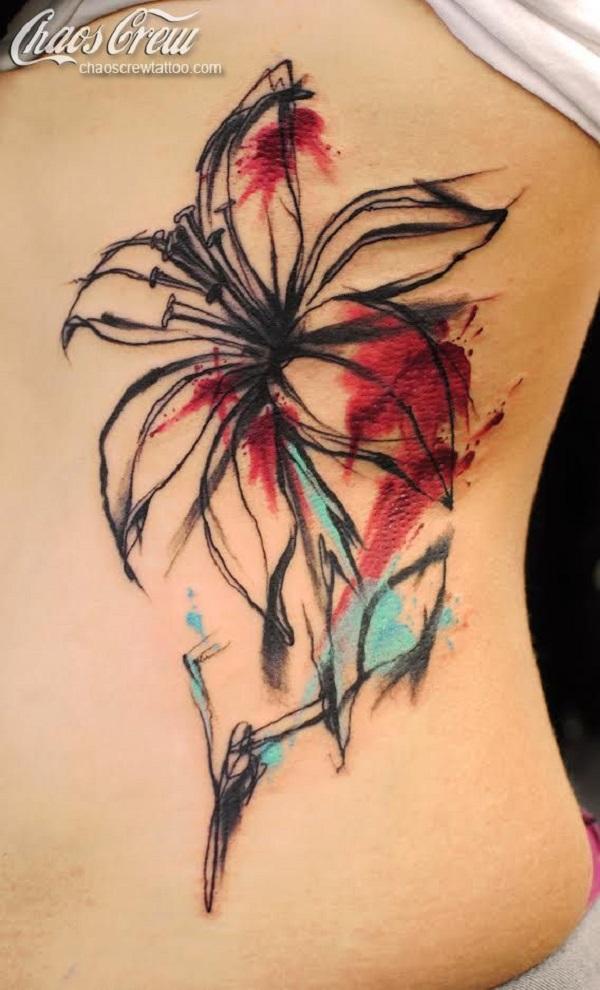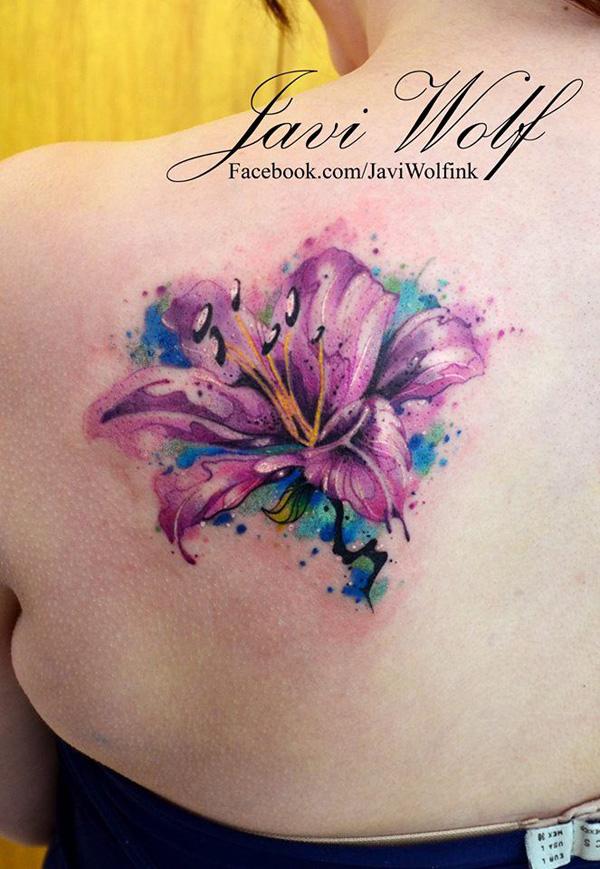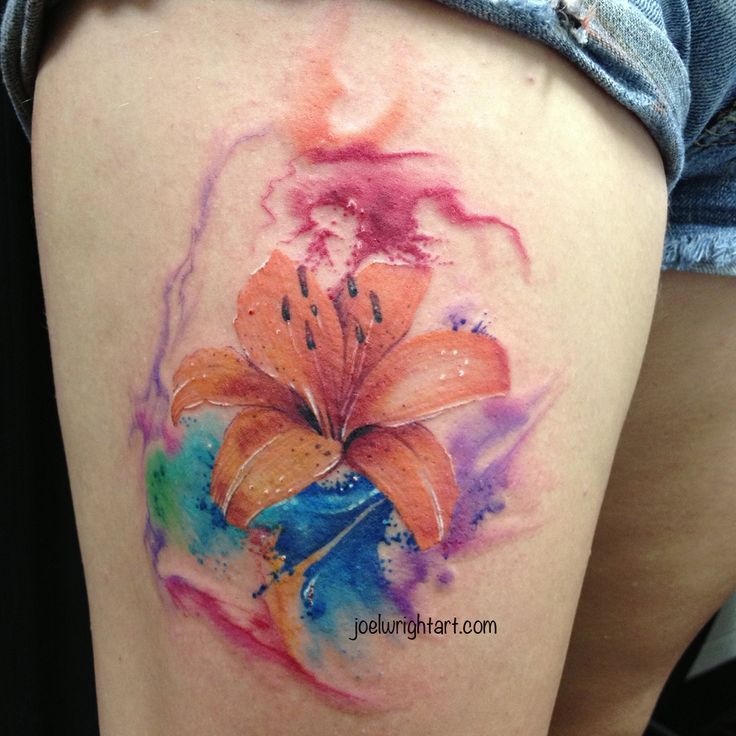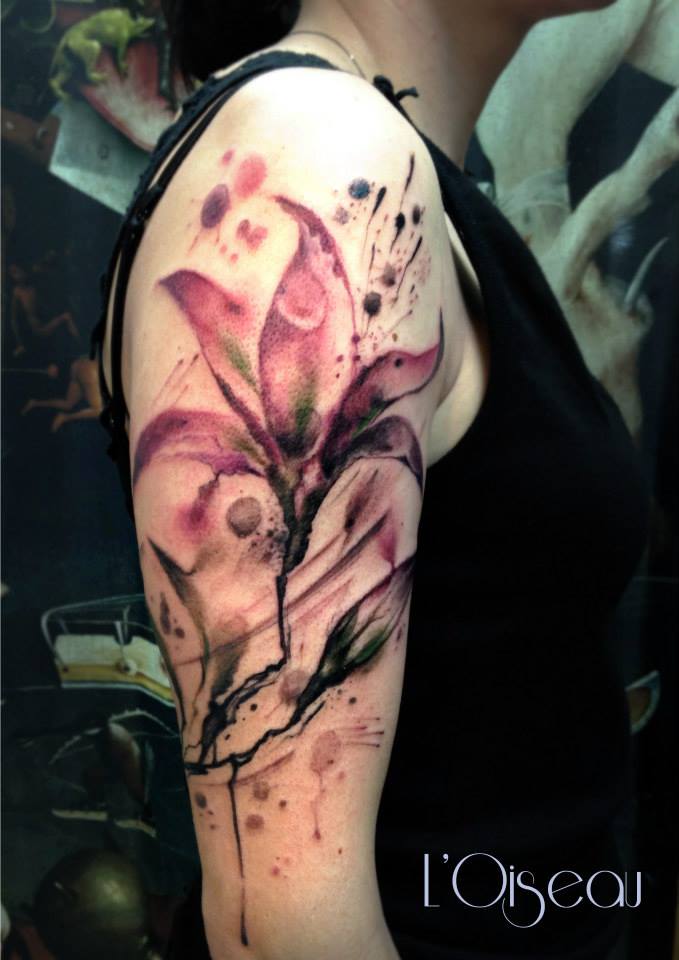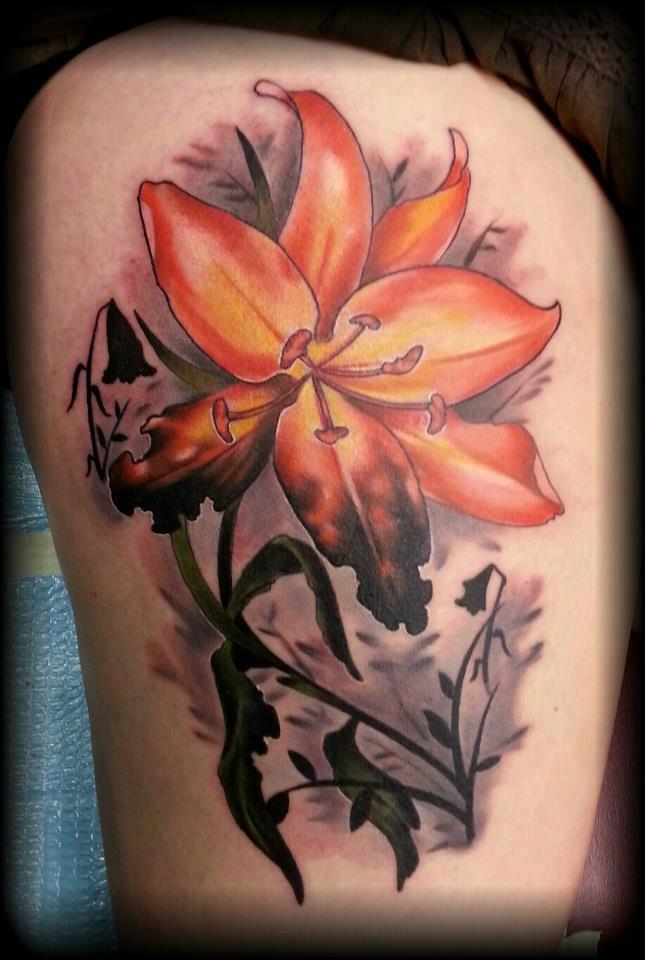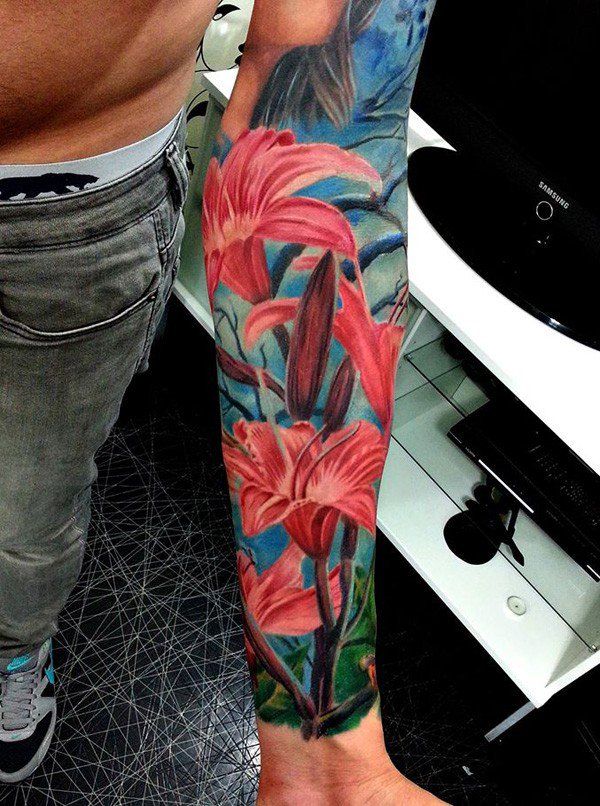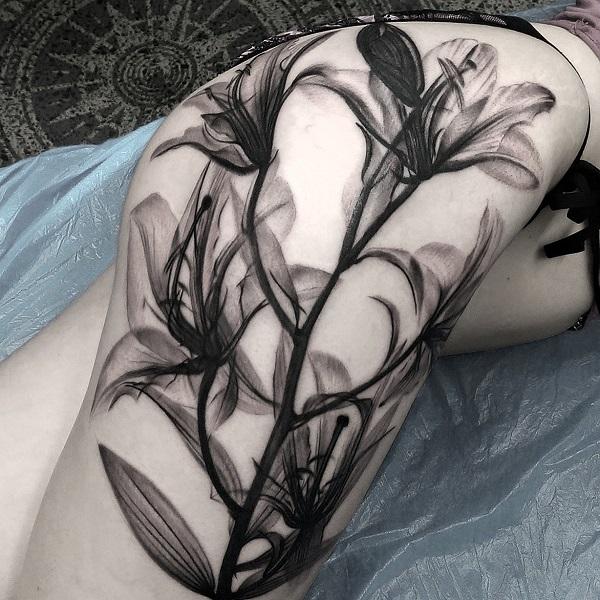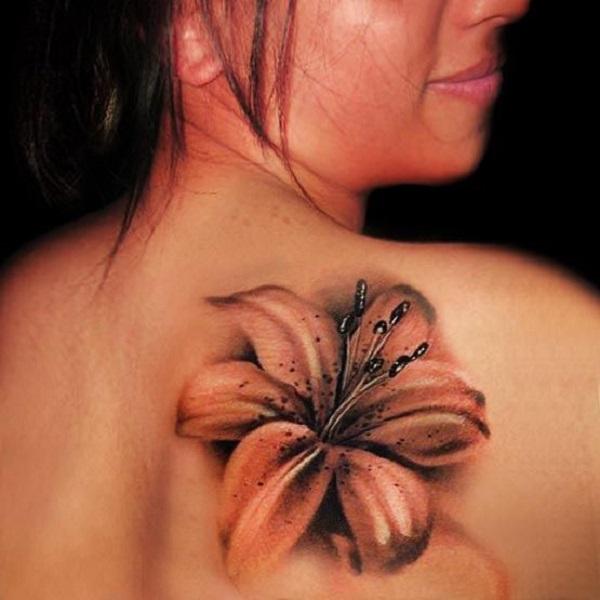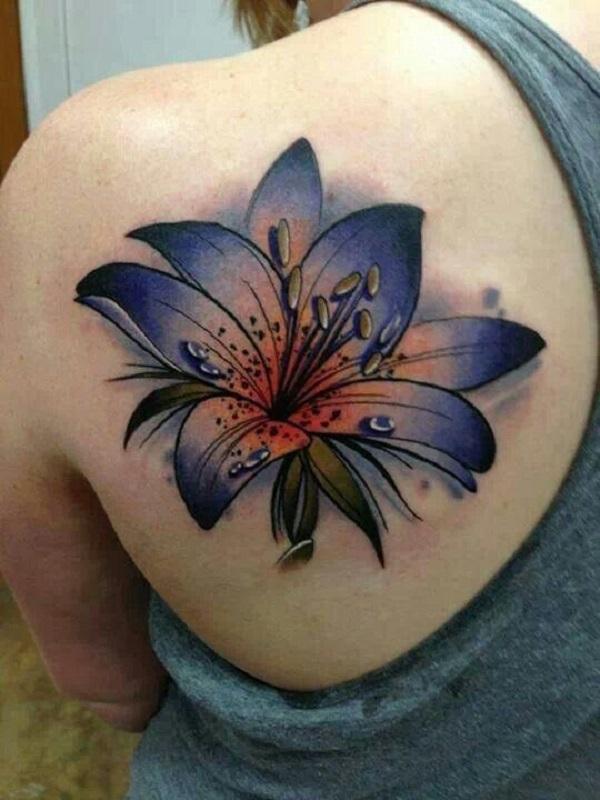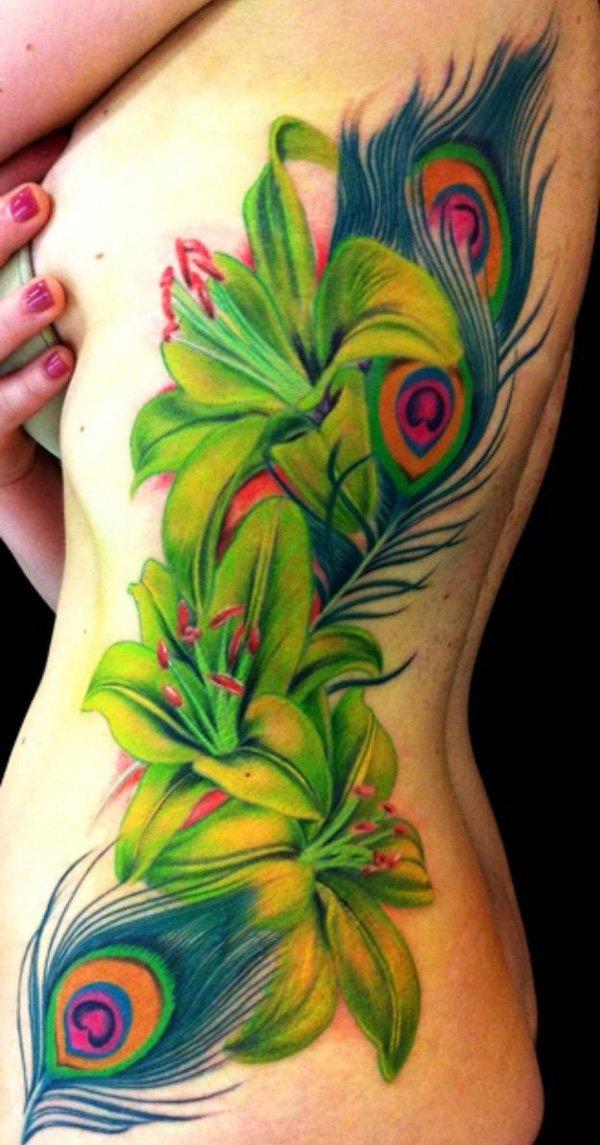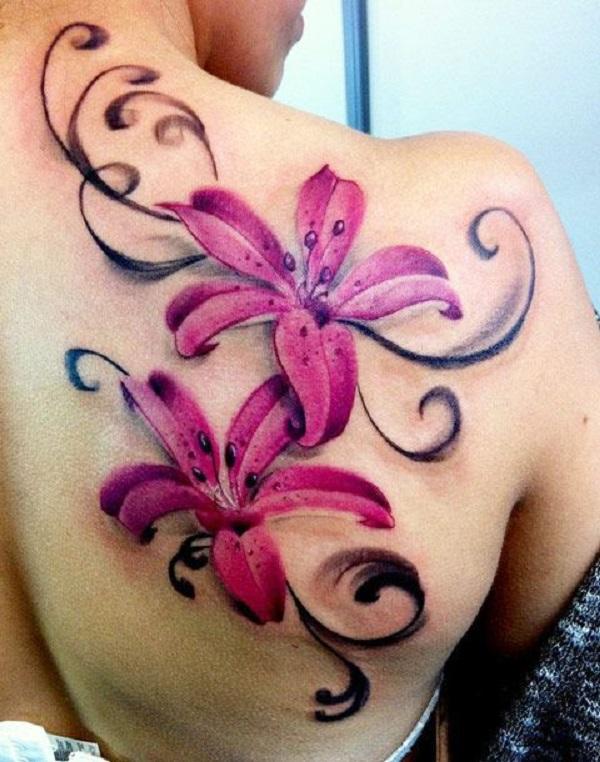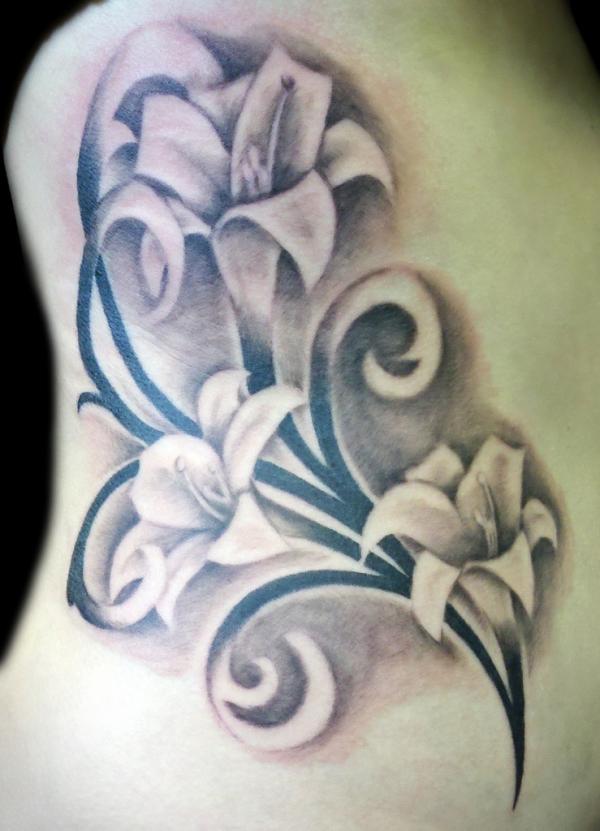 Easter Lilies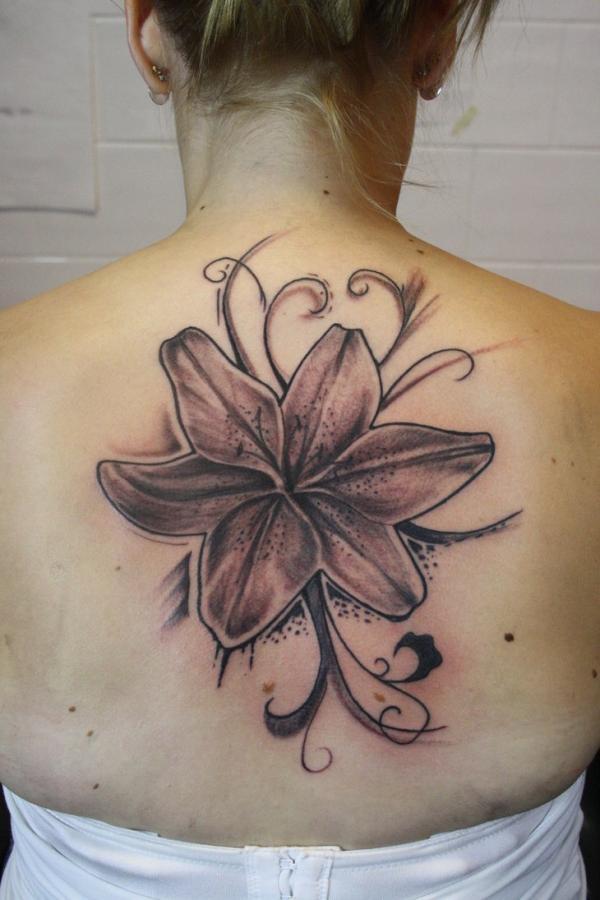 lily thingy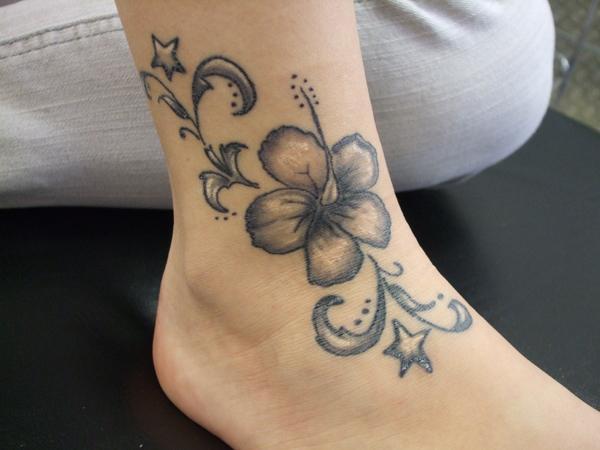 lily on foot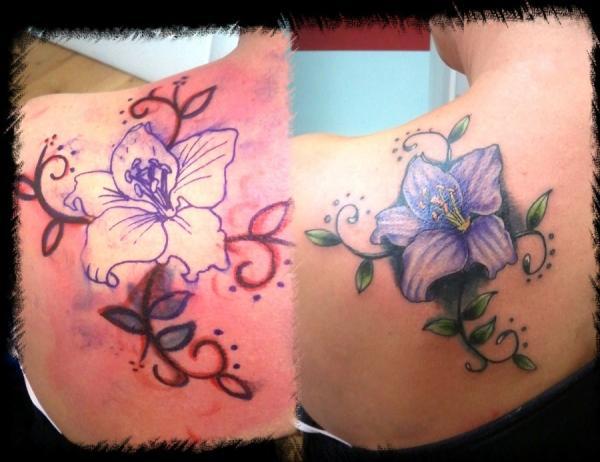 lily cover up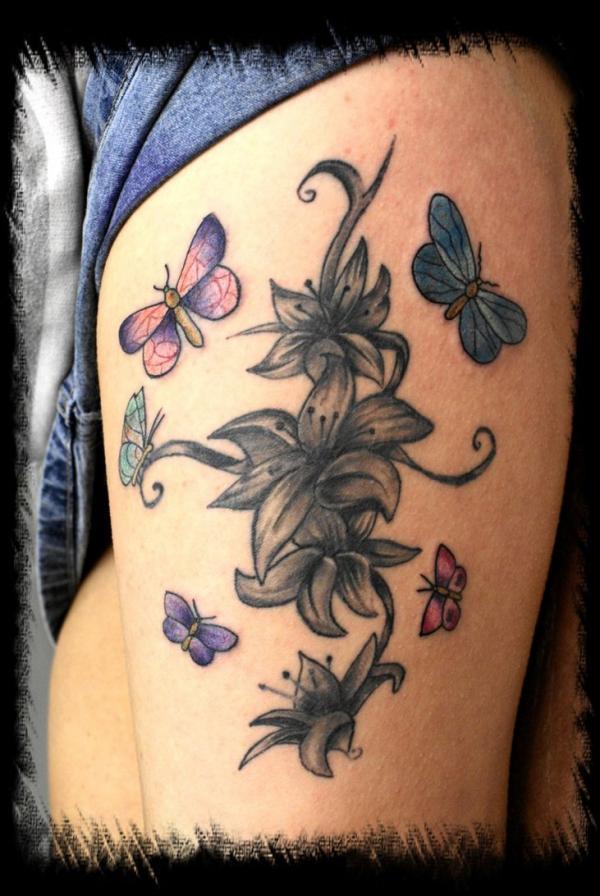 lily and butterflies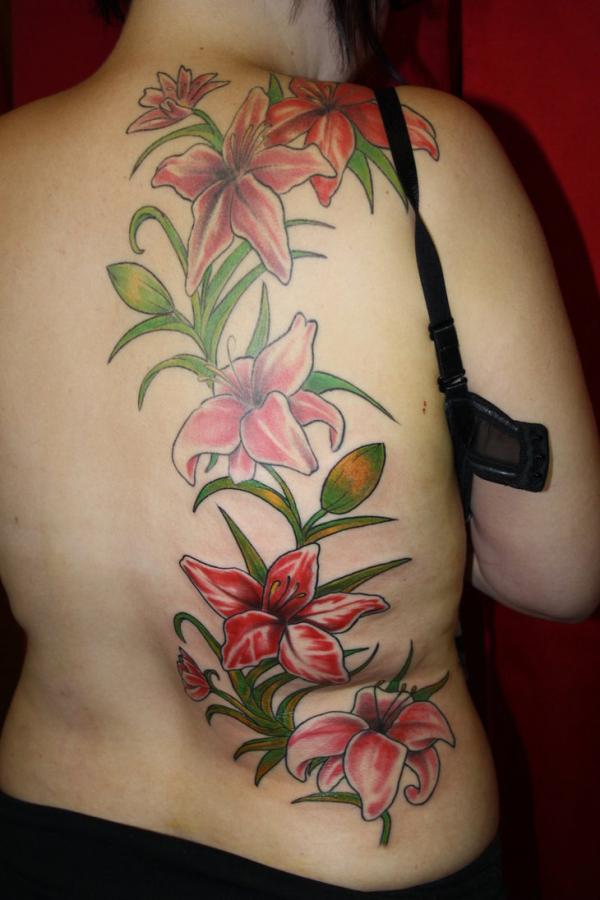 Floral lily back piece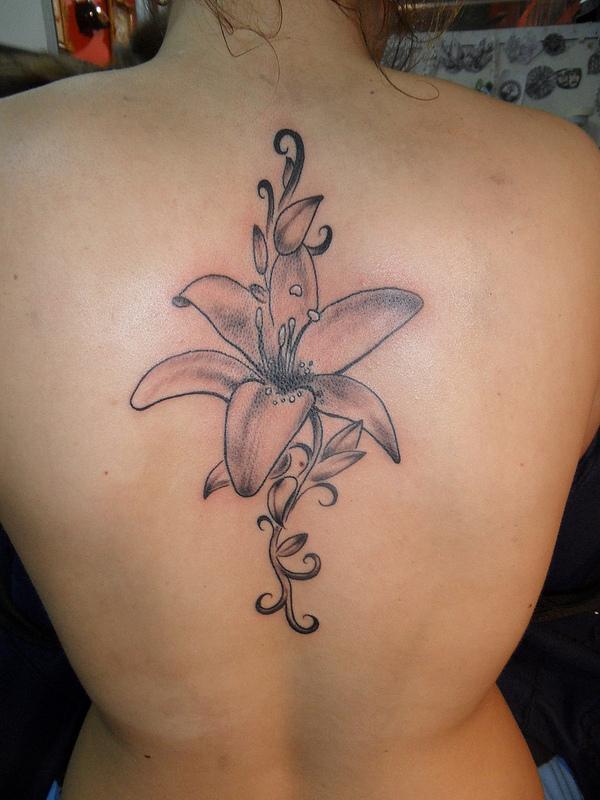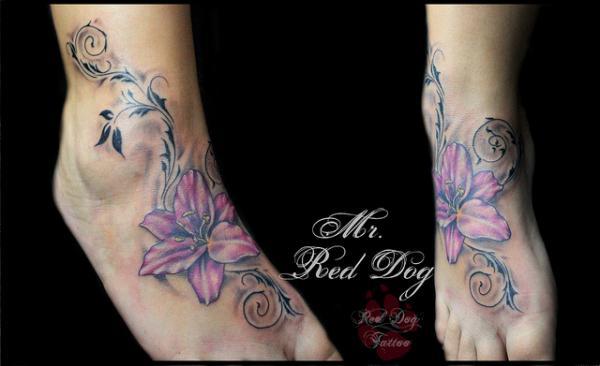 Lilies and Swirls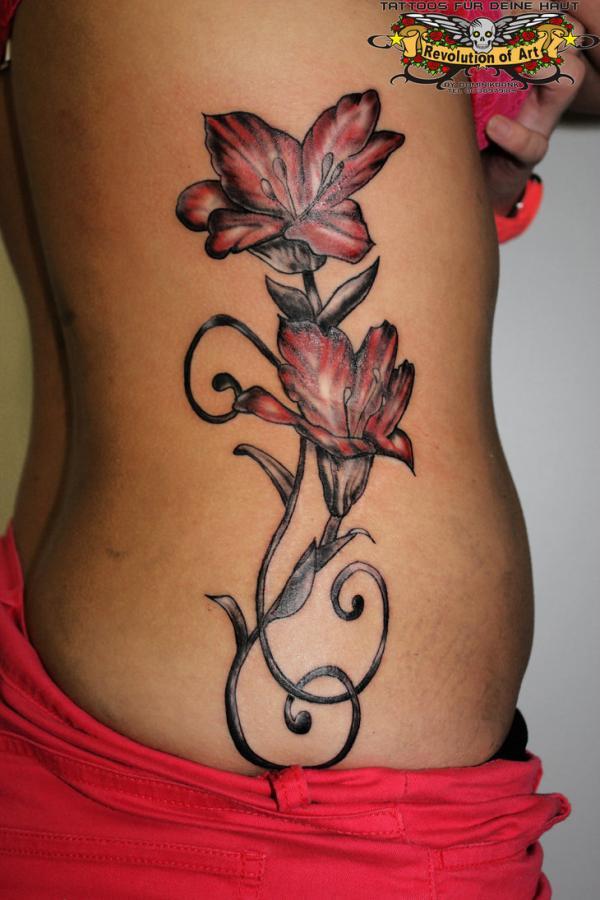 Lilly Side Tattoo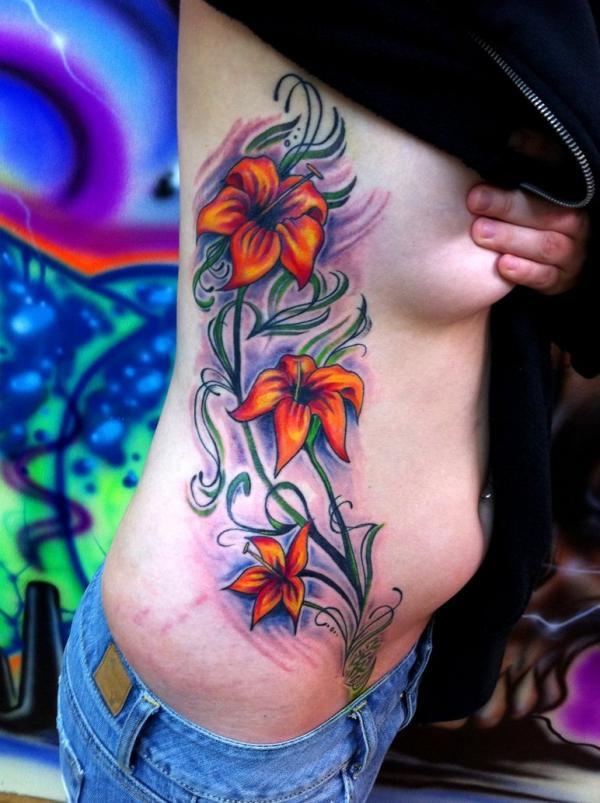 side lillies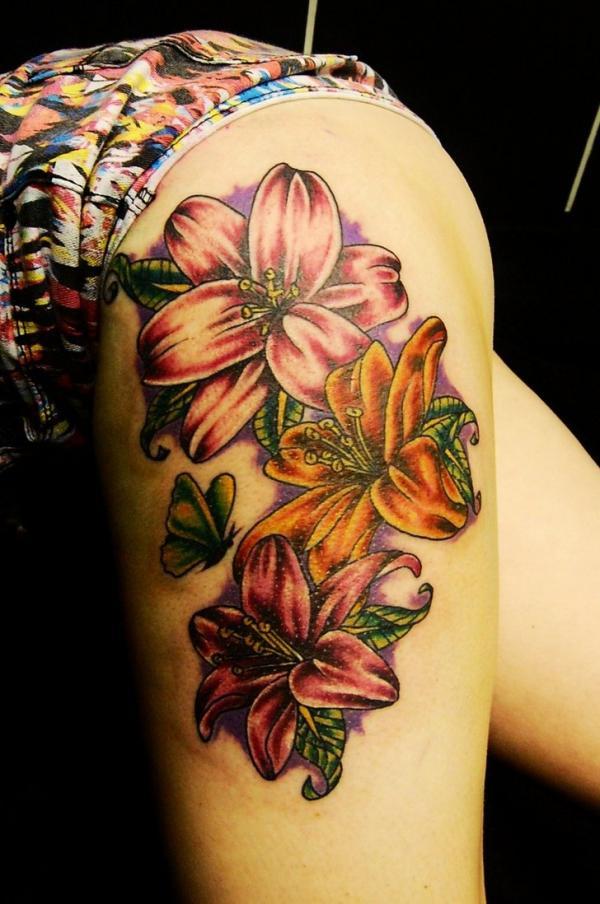 Lily tattoo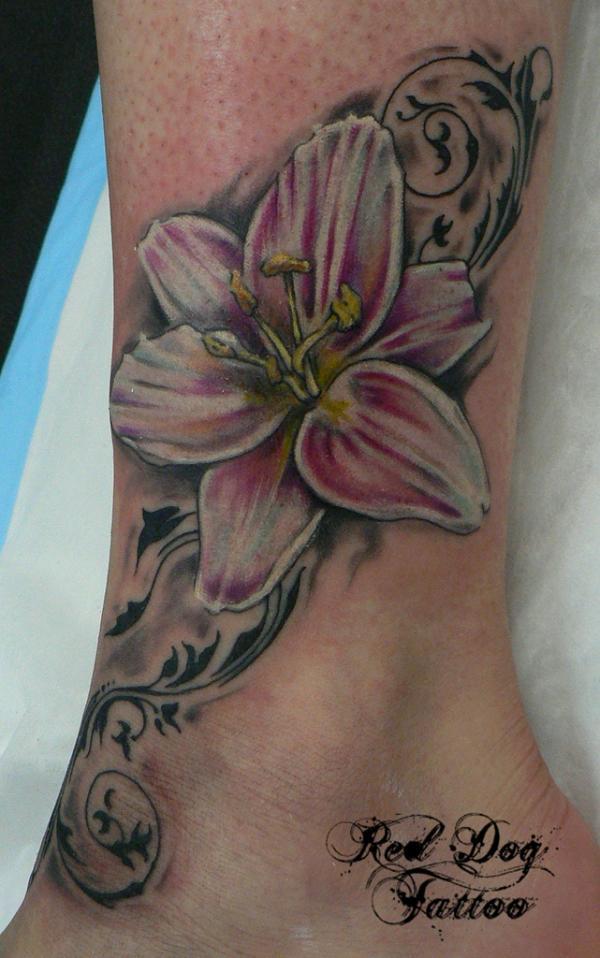 Ankle Lily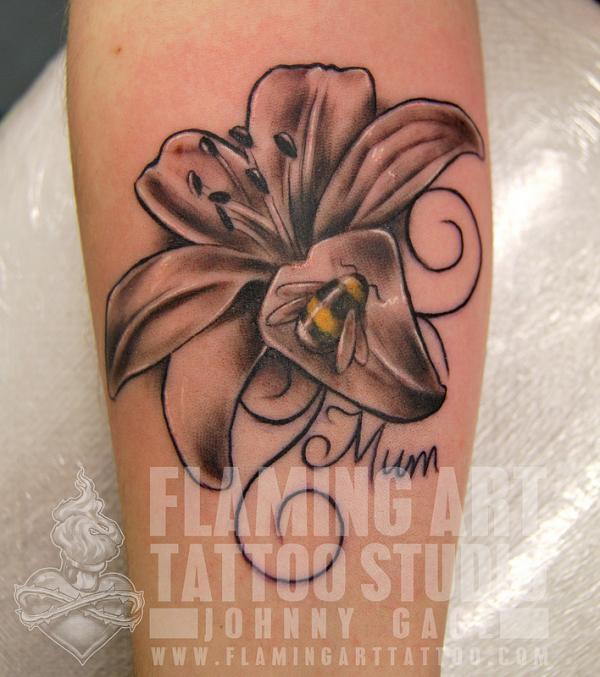 Lily and bee tattoo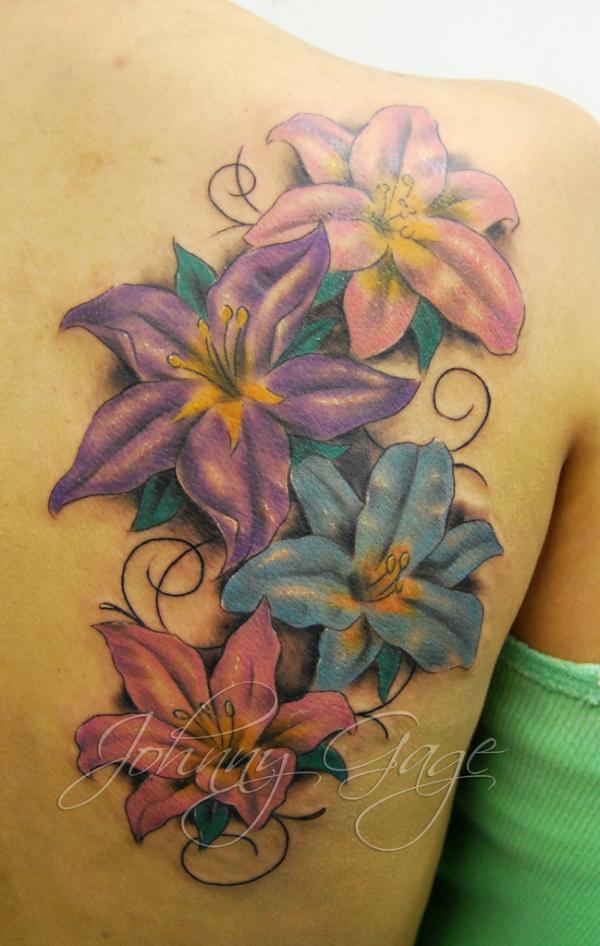 lily and flourishes tattoo on right upper back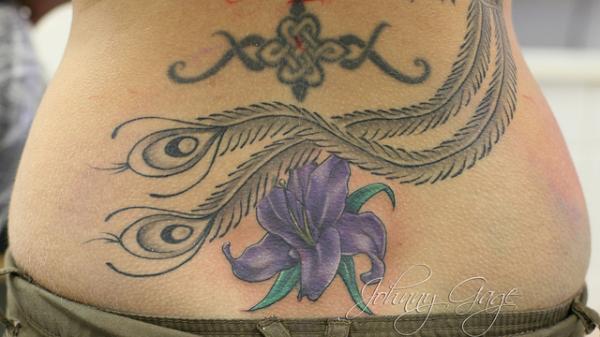 lily cover up tattoo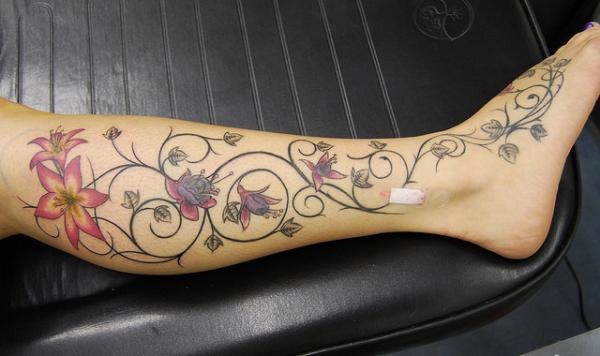 lilies, orchids and vines tattoo on leg and foot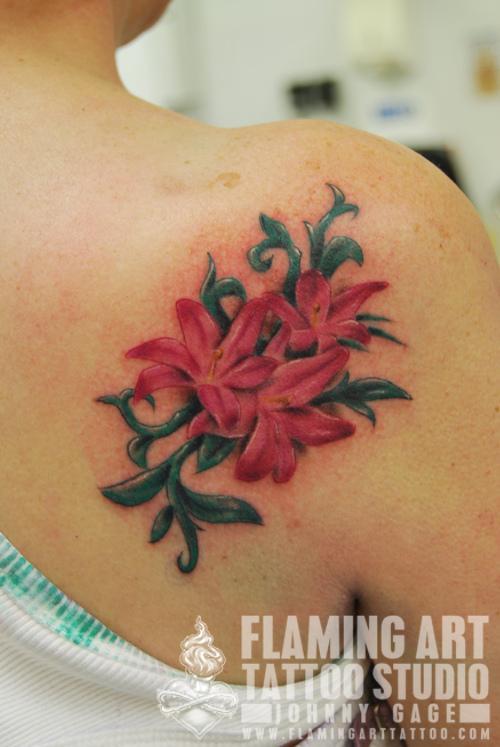 flowers and leaves tattoo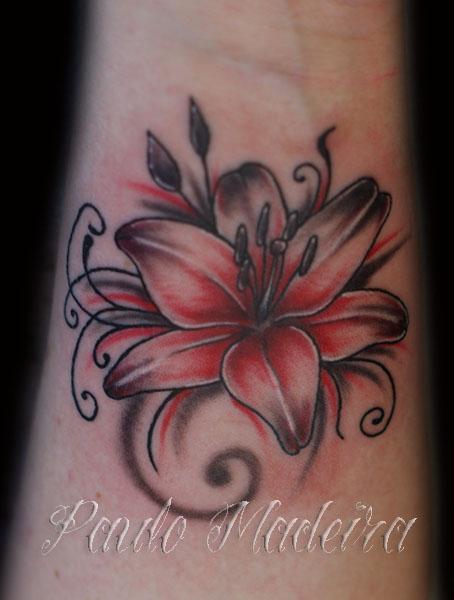 Black and Grey and Red Lily Tattoo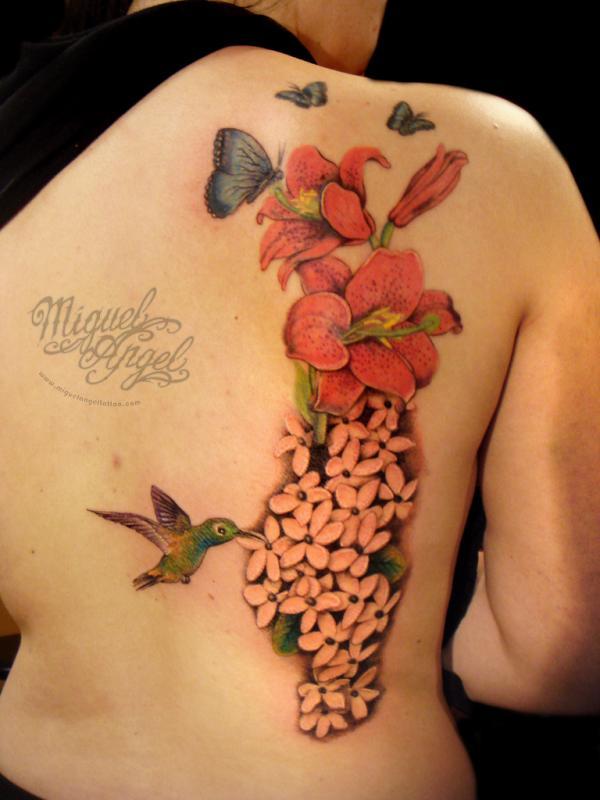 Lily and Jasmine flowers, butterflies and hummingbird custom tattoo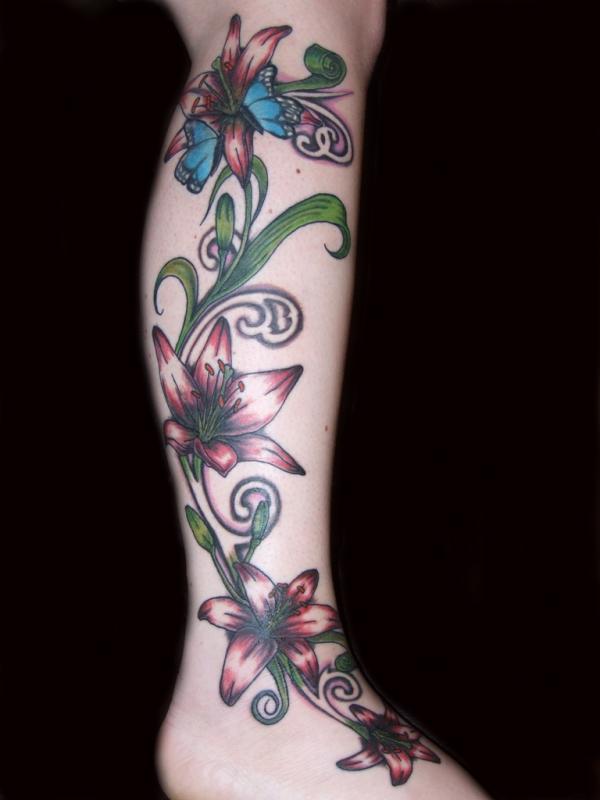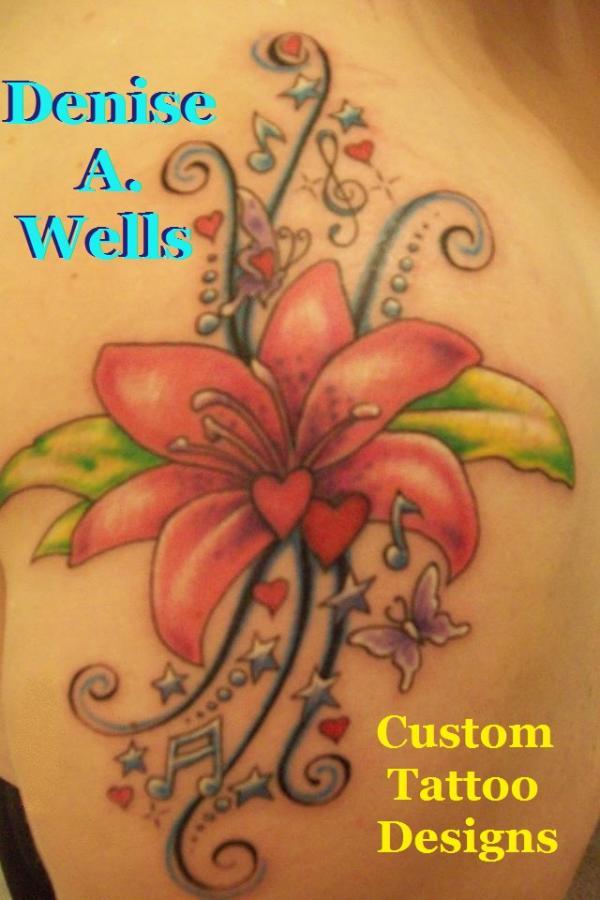 Lily Song Tattoo Design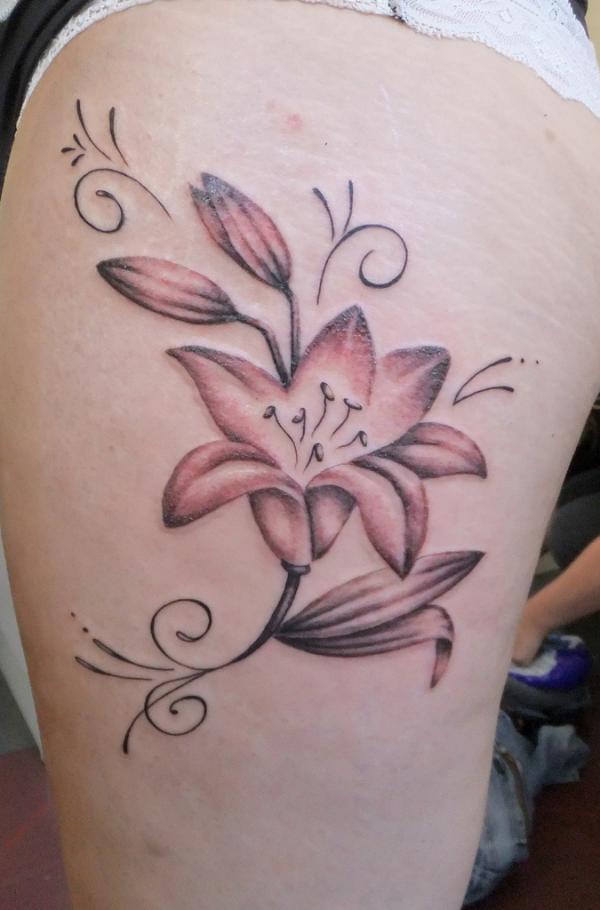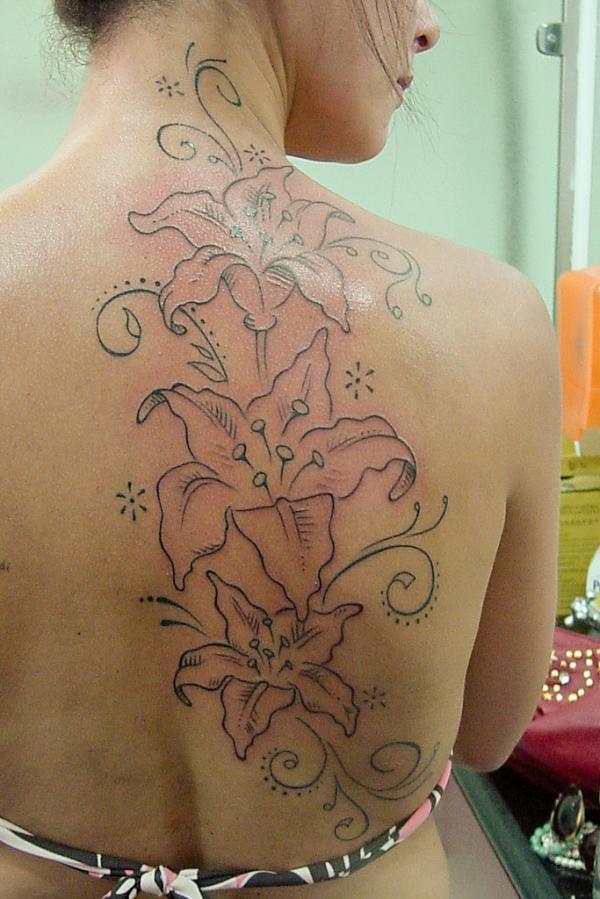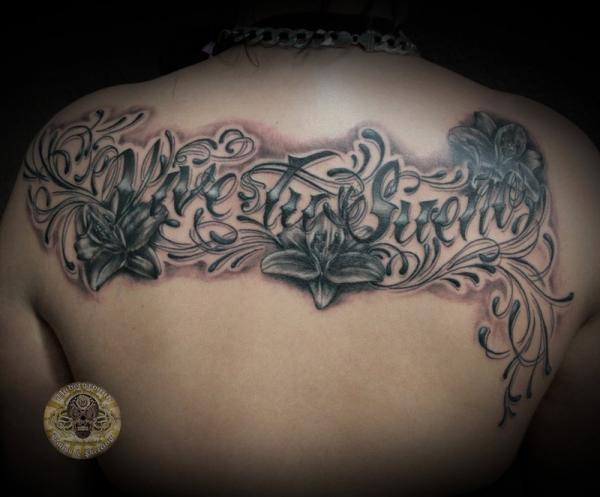 Lily Chicano lettering Tat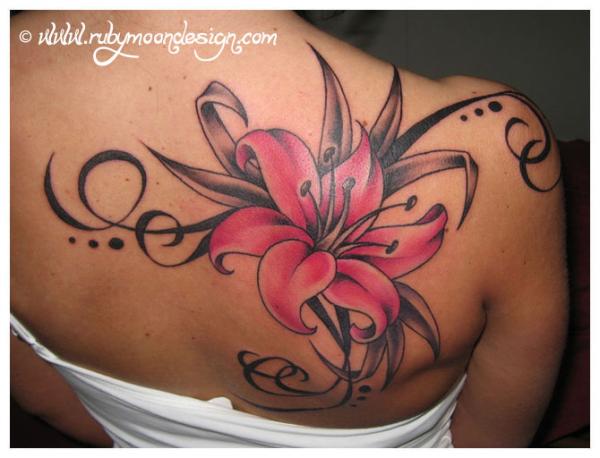 Yet Another Lily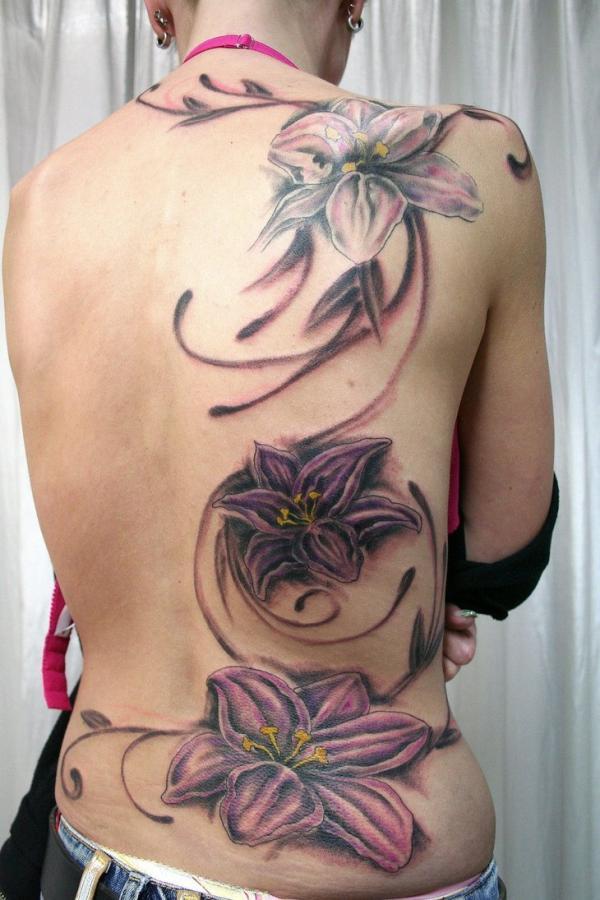 Lily Back piece Tattoo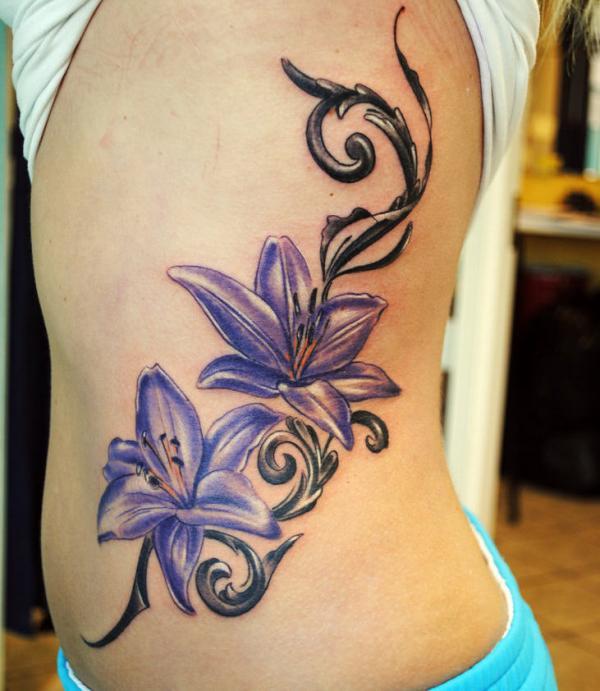 Flower tattoo feminine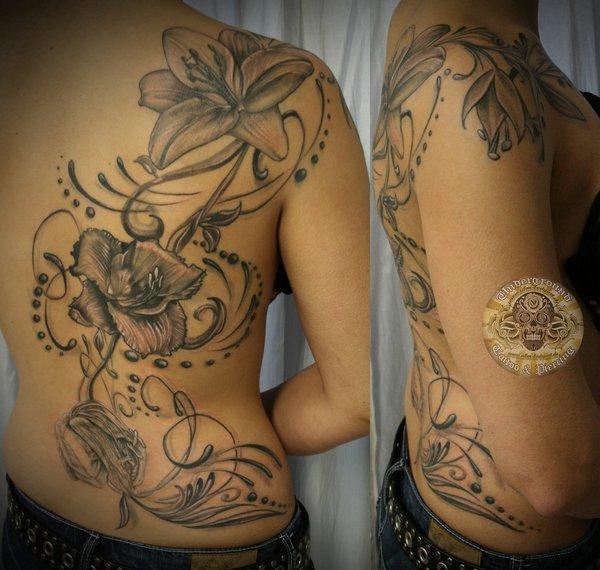 Flower back Lily final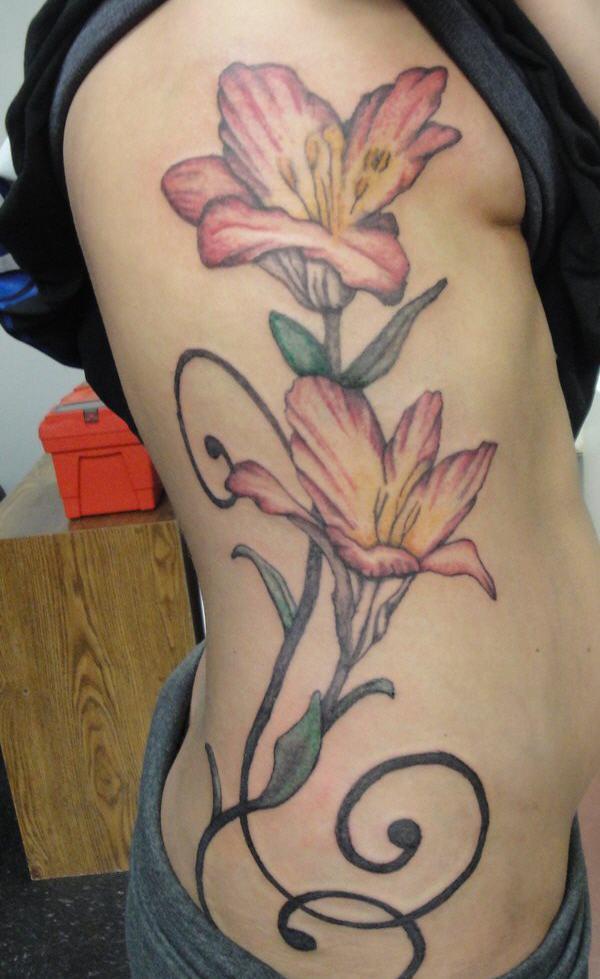 Tiger Lily Tattoo