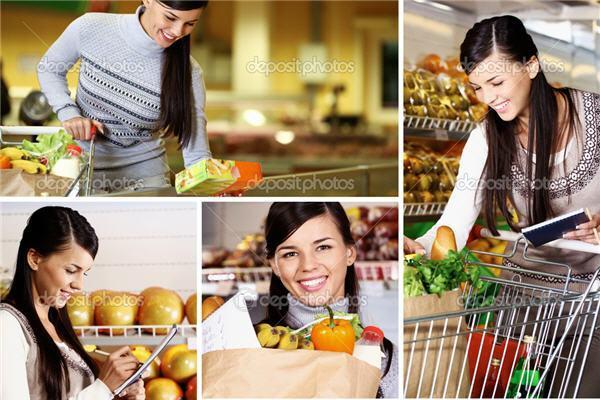 Instead of hiring a photographer, it is a smart choice to fulfill creative needs nowadays to use stock photography. There are many of such kind of services available on the net. Today I will introduce you an outstanding stock photography agency – Depositphotos stock photography.
Depositphotos is one of the best sources with millions of premium high-quality stock photos, vector arts and illustrations available in 18 languages, which you can use without copyright issues at affordable prices.
Contributors
In Depositphotos, you can be either contributor or buyer. If you're a photographer, illustrator or a digital artist, it's a great place for you to turn your pieces to profit. By registering as a contributor, you can upload your stock files to the site for sale. You will receive standard commission for files sold on the site. The more your files are downloaded, the more money you can earn. Depositphotos determines Contributor's Level by the number of download or sales made by the contributor.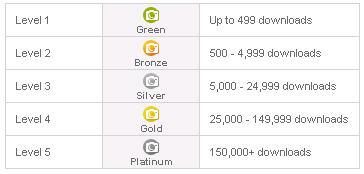 Contributor Promotion Program
Depositphotos loves great images and award top contributors. If you're selected as top contributor, you get additional instant earnings by every file you upload. Current rate is $0.10 per file.
How to buy stock images in Depositphotos
If you are an advertiser, designer, blogger, webmaster or film maker, you probably come to the site as buyer as Depositphotos has considered your different needs and has prepared tailored plans for you. You have 2 methods to buy stock images in Depositphotos.
Pay-by-Credits
You can buy the credits in the following rates and pay for the images with credits on Depositphotos.com.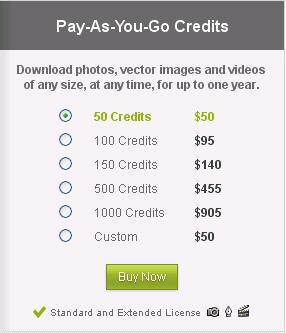 PRO Subscription Plans
If you are regular user, PRO Subscription Plan probably fits to your needs. You can download 5, 10, … up to 200 images per day in any size! The higher your subscription limit, the lower the price per image. For every subscription limit, you have choices to select 4 plans – Basic Plan, Standard Plan, Expert Plan and Expert+ Plan, which are defined based on the duration of Subscription Plan. Below screenshot illustrates the difference of 4 plans under subscription limit – 10 images per day.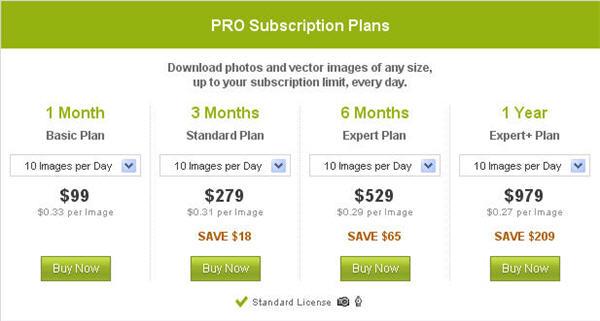 Why Choose Depositphotos?
Now the question is why is Depositphotos. I consolidate the following reasons.
– Millions of stock images in 37 categories in 18 languages and it's growing day by day
– Multiple plans available at affordable stock files prices considering different needs
– Safe in both copy right and transactions
– Multiple income streams for contributors, webmasters
– Great customer support. LiveChart is available for solving any of problems