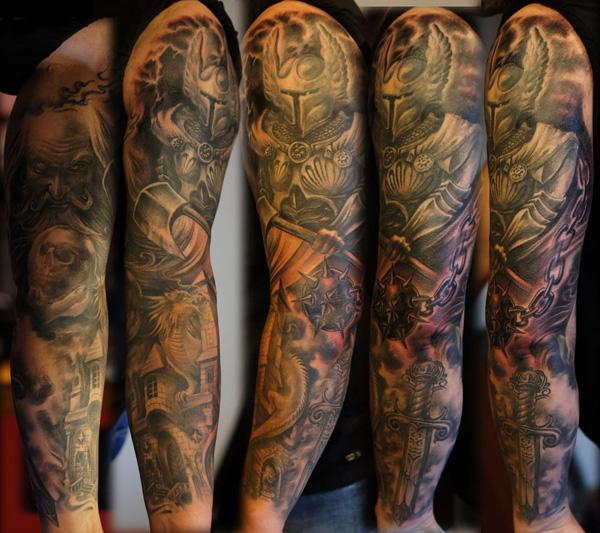 Legendary full sleeve tattoo design
The intricate sleeve tattoo depicts details of imaginary metaphors, such as a mysterious man with full-face helmet, an axe, chains and a sword, which evoke rich imaginations about the story.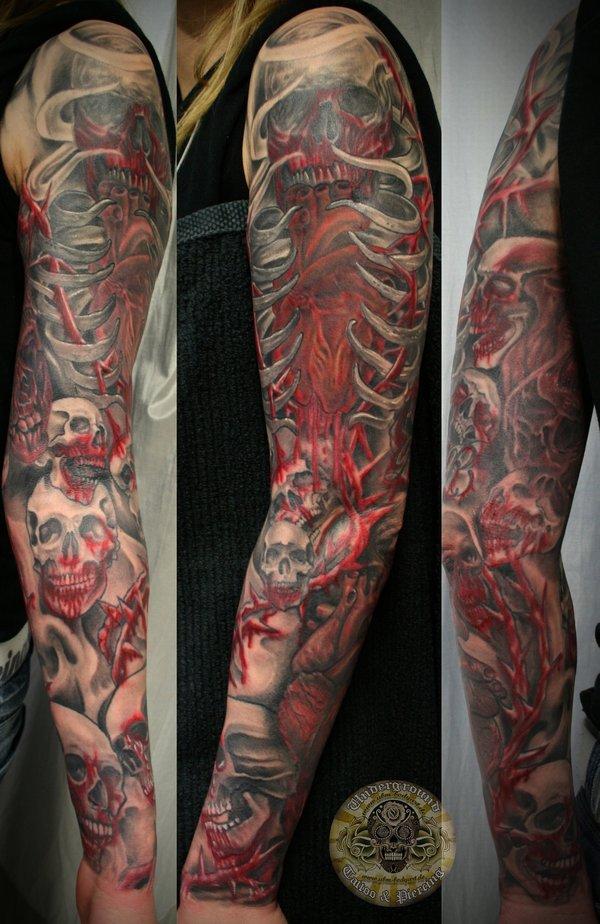 Skull vampire full sleeve tattoo
The spooky tattoos are alway sleeve tattoo ideas for men. For example, this full sleeve tattoo features frightful skulls with red blood over the arm.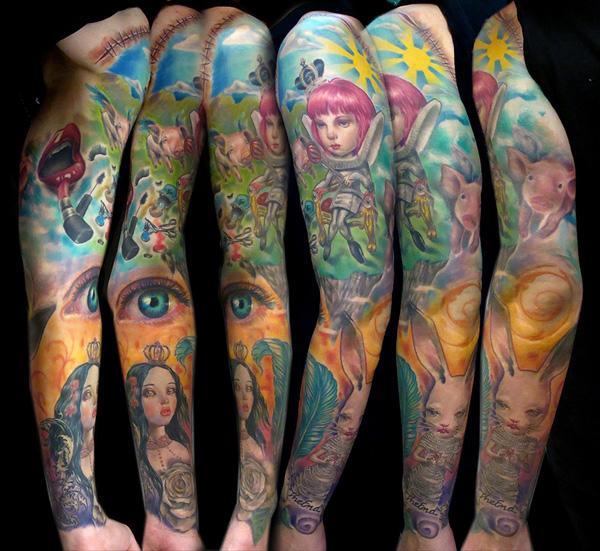 Freaky wonderland full sleeve tattoo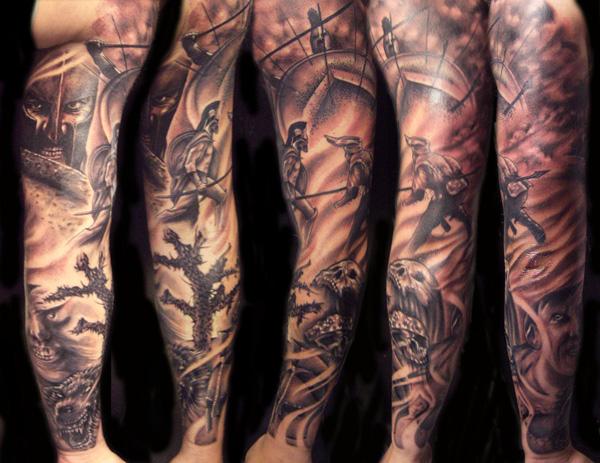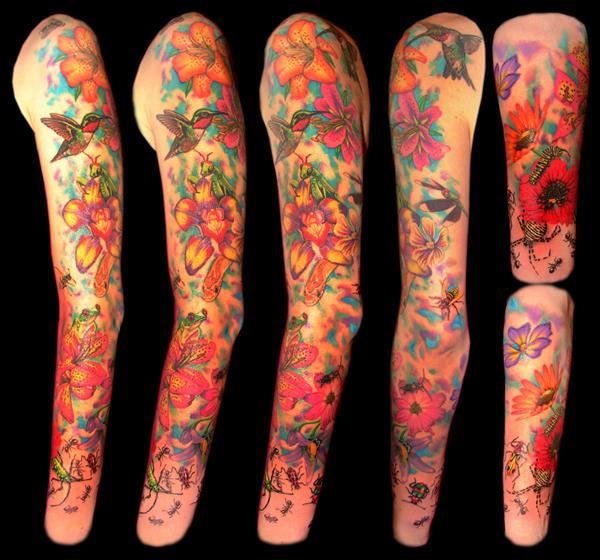 Elyse Arm finished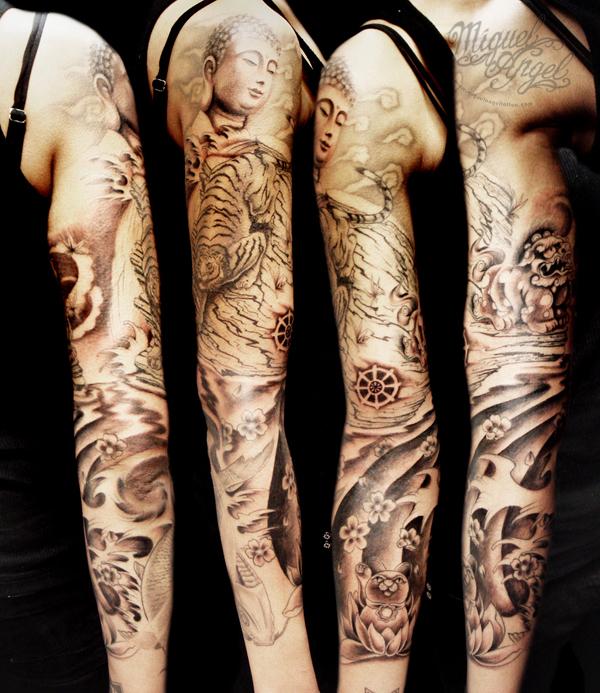 Peaceful Buddha
Buddha is always serene and peaceful no matter how much chaos the world becomes.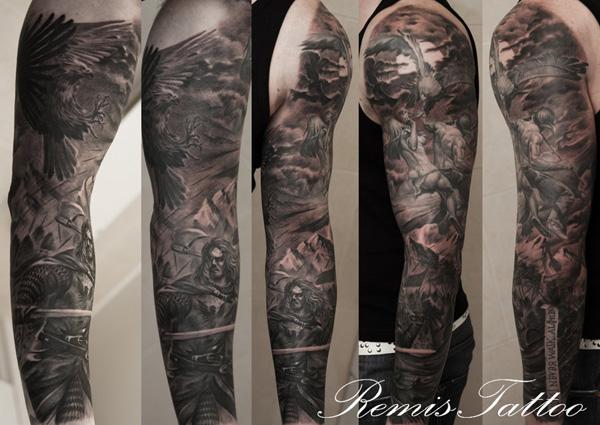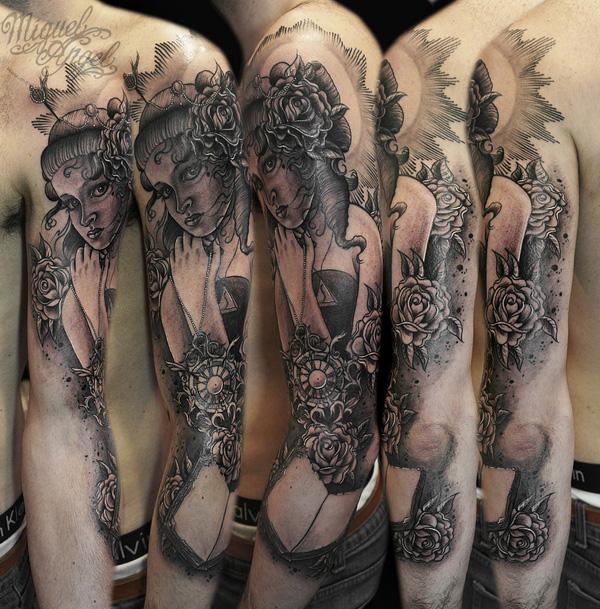 Woman, clock/compass, book and roses custom tattoo cover up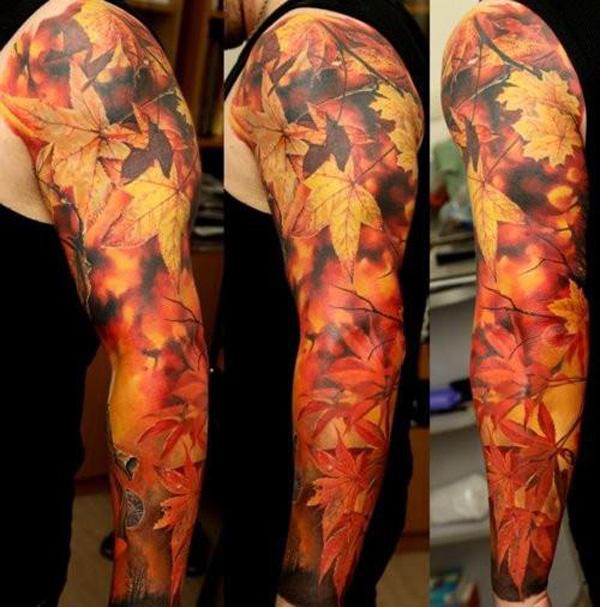 Fall foliage
Fantastic fall foliage splatted over the arm. The focus of near leaves is contrast to distant blurry, which creates perfect photographic effect. The deep Autumn leaves tattoo is a sign of transformation, a metaphor for rich experience of life.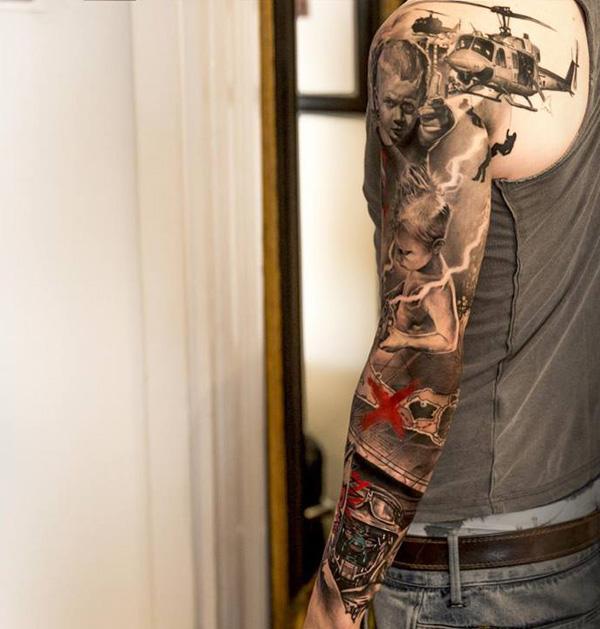 War and child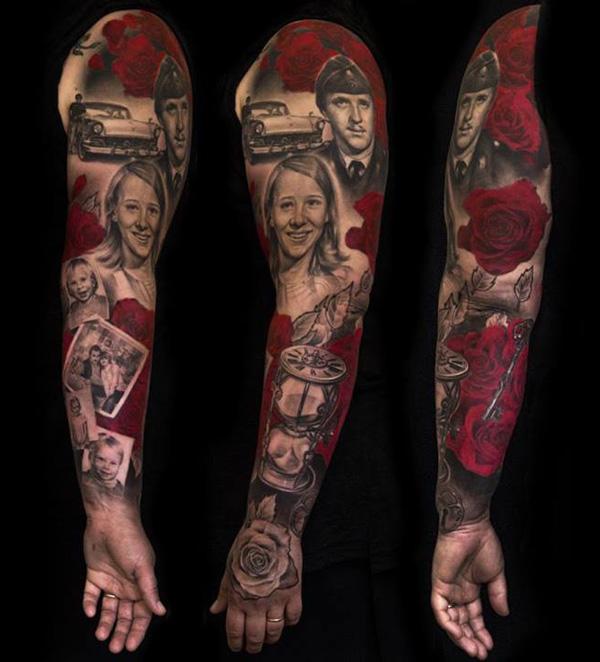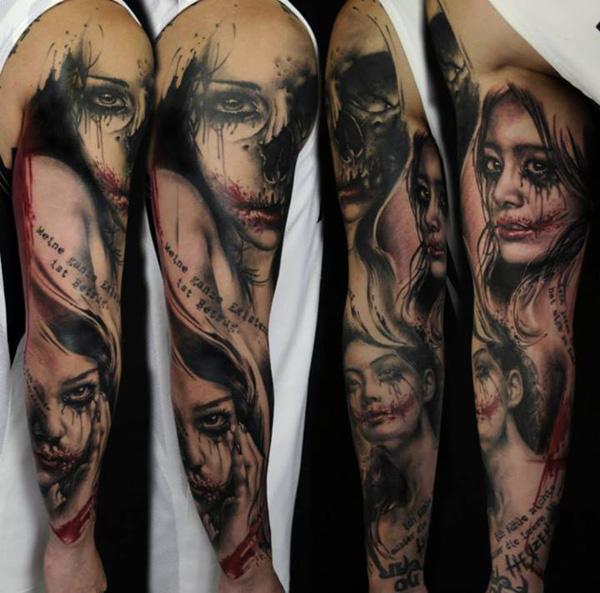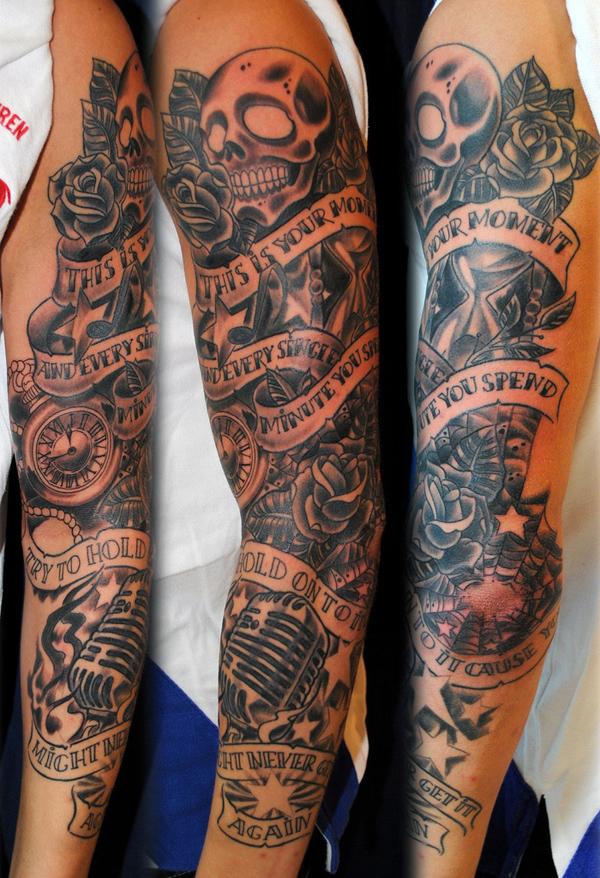 Eminem song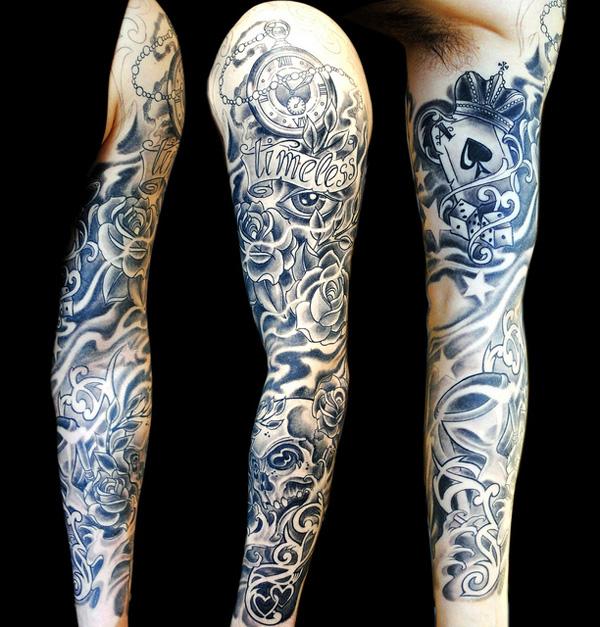 New school tattoo sleeve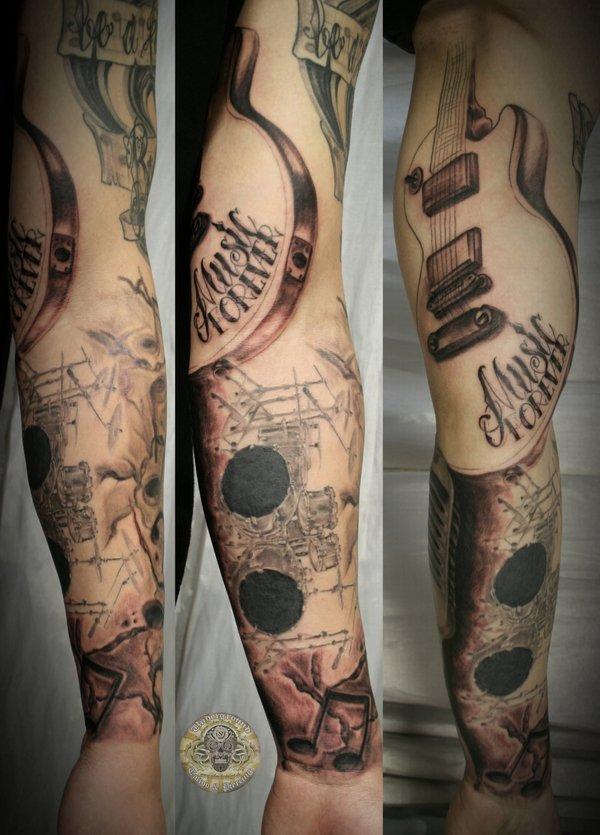 Music drums note micro tat