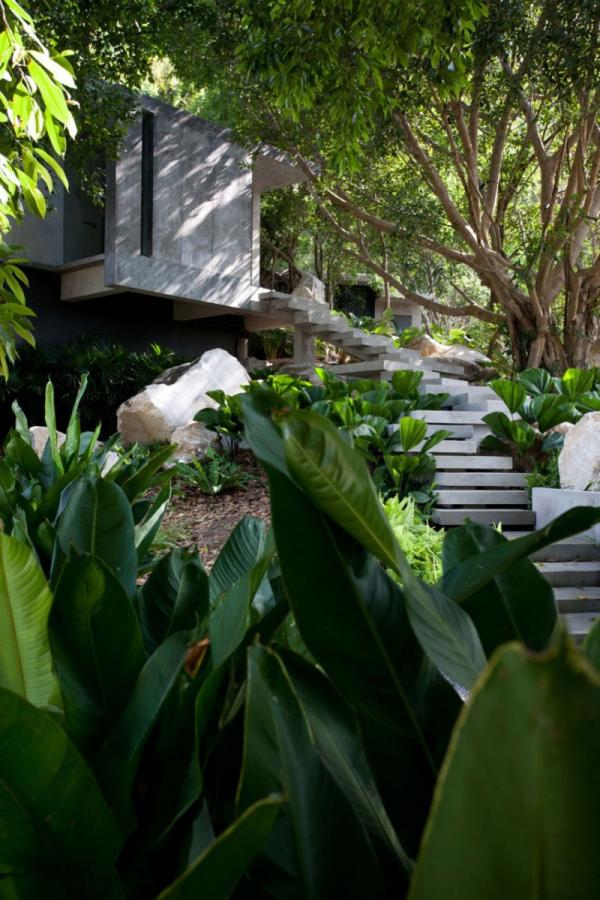 Openbox Company has designed Hilltop House, which is located in Kaoyai, Nakornratchasrima, Thailand and surrounded by a landscape of enormous boulders and lush vegetation, easily visible from the interior through glass walls.
Hilltop House is a small house in a big plot of land; the total site area is approximately 8,000 sqm (86,100 sqft). The first requirement from the client was simply to design a 350 sqm (3,800 sqft) house, and find the best spot for it. The remote end of the land was adjacent to Kaoyai Nation Park, and is home to a pile of 40 years old abandoned chunks of rocks, and couple of magnificent full-grown Ficus tree.
The overall structural concept was based on very few columns and footings, elevating the house above the pile of stones, leaving most of the stones and existing contours untouched. Base materials were raw concrete surface and cement screed to express the raw "nature" of construction materials, and helped to avoid problems with paint against the high humidity of tropical rain forest surrounding.
Existing stone was carefully measured and used as entrance pathway, some concrete steps were added to compete a functional walking path. A lot of measurement work, sketches, and adjustments had to be done on site throughout the construction period. All the hard work and great effort from the design team resulted in the completed architecture, that looked as if it had been planted, and growing there as part of the surrounding rocks and trees.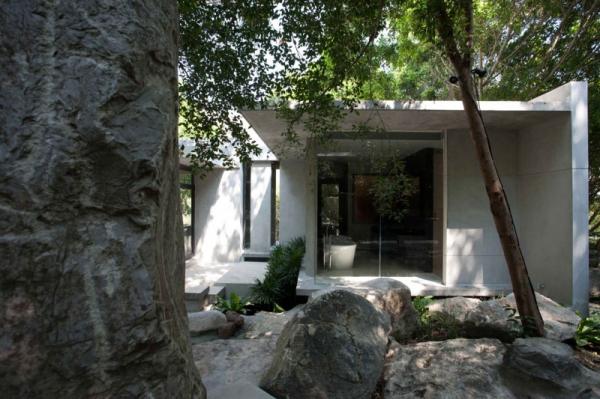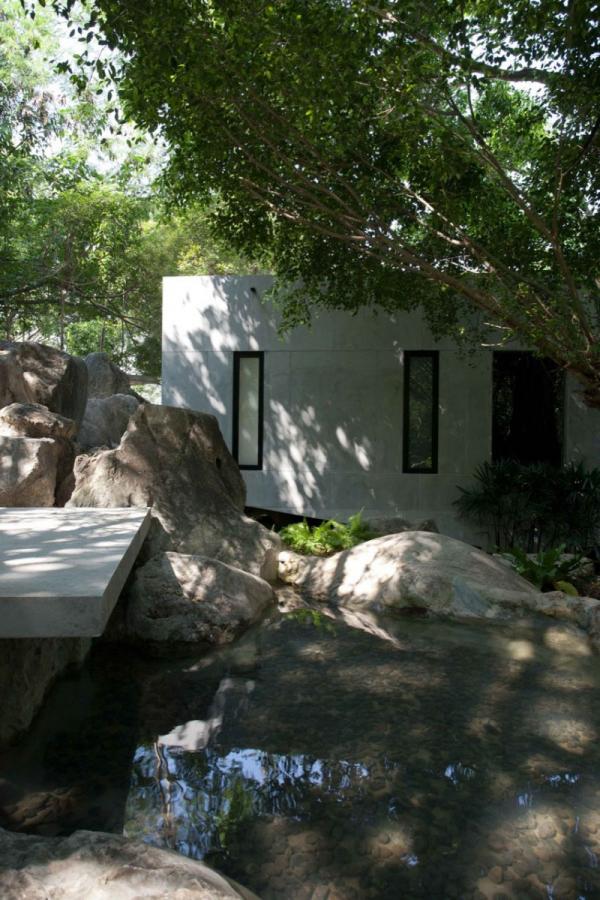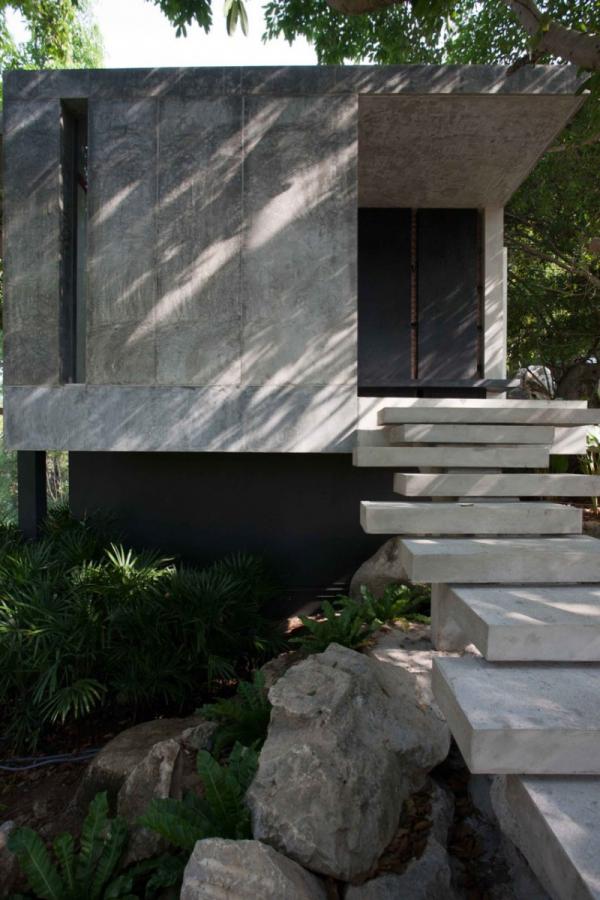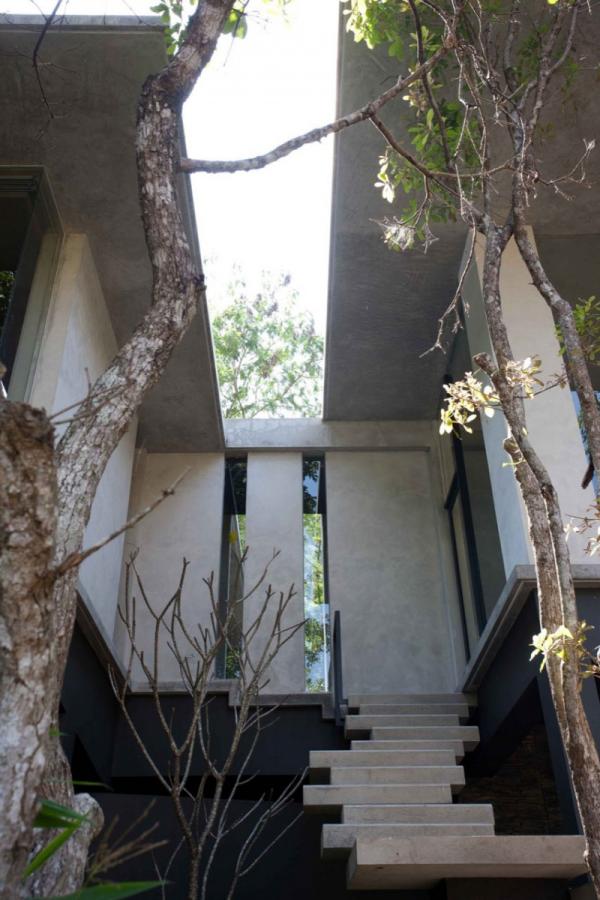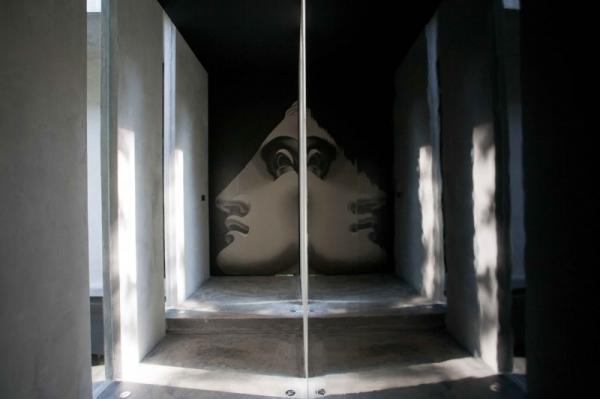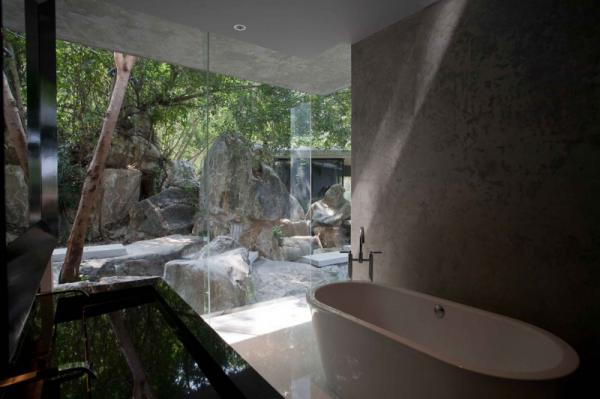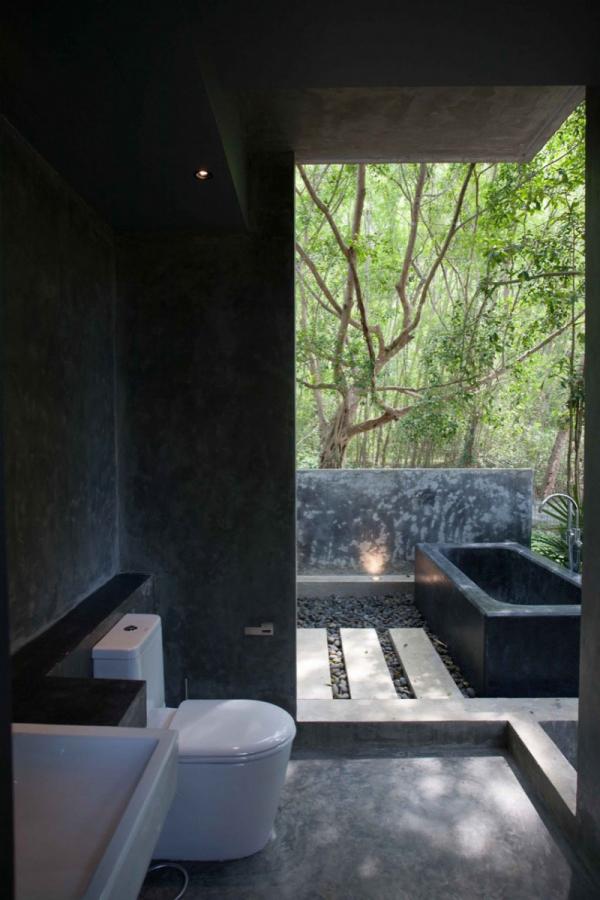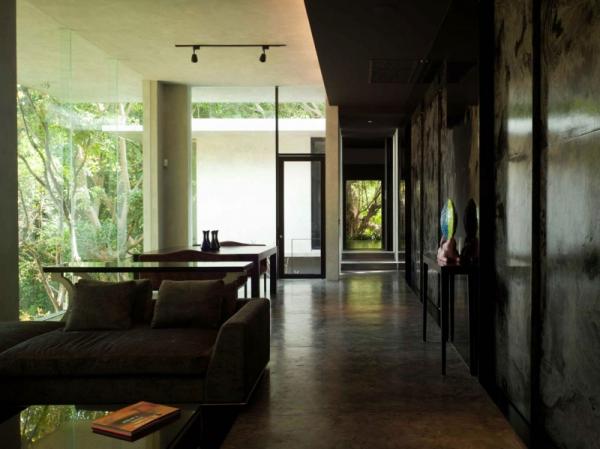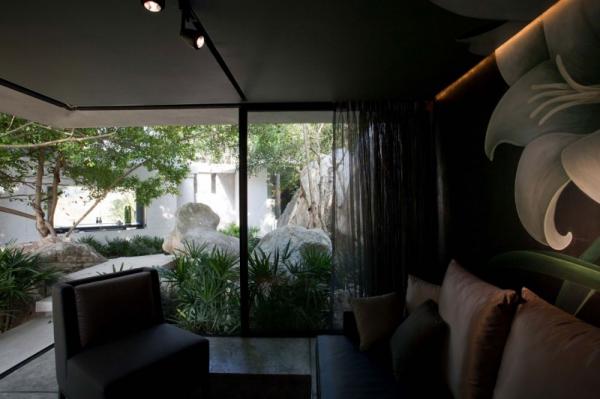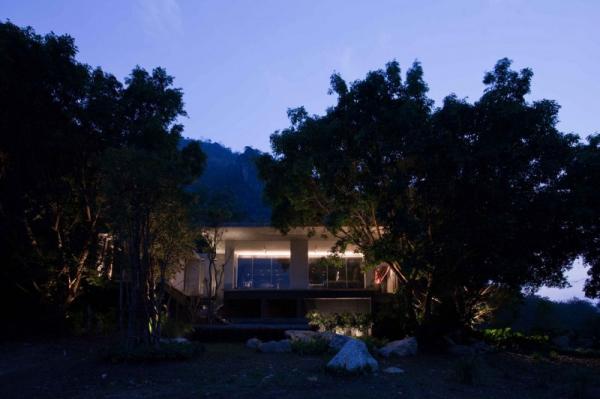 View the website