Those that work as professional photographers get plenty of calls to cover weddings. Since couples want to make the most out of these special days, they will pay money to get the best pictures possible. If you want to get into the professional photography business, then make sure that you apply these tips to help you during a wedding.
Photographing a Wedding Alone
If you work as a freelancer, then you might have to handle all photography on your own. Make sure that you properly prepare by bringing backup equipment. This includes extra cameras, batteries and flashes. This way, if something breaks or stops working, you can still take photos.
To go off of the last point, you never know when something may go wrong as a photographer. Because of this, you need to prepare ahead of time by bringing backup plans and extra equipment. Since you can't rely on someone else to cover unexpected problems, you need to properly prepare yourself.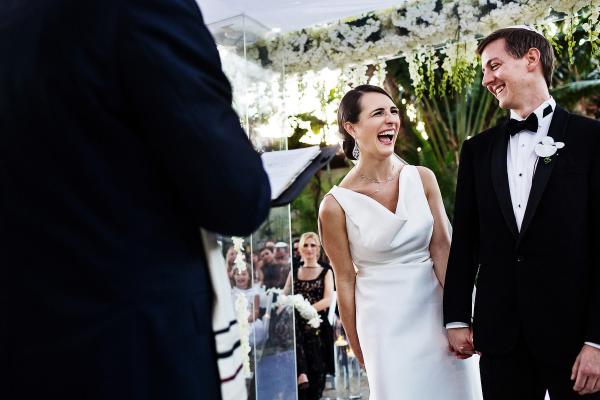 Remember that you have to take every photo, so you can't be in two places at once. Plan your shots ahead of time so that you can get every picture that your clients want. This includes picking what pictures you will take and where you will stand.
You should also talk with the groom and take pictures of him early in the morning. After you take pictures with him, meet with the bride and take pictures of her. This will allow you to have enough time to get pictures of both of them.
Bring a Shot List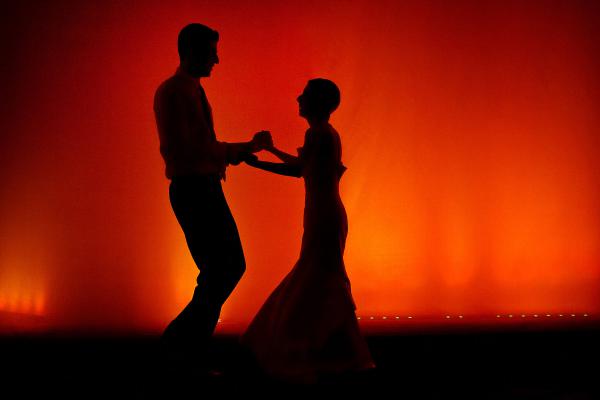 To make sure that you cover everything during the wedding, bring a shot list with you. A shot list includes all of the different photos that your clients want you to take along with any others that you think would look good. This will help you to prepare and plan for the wedding.
As you prepare a shot list, you should speak with the bride and the groom ahead of time. Find out what they want and the names of any important family members. This will help you to include pictures of those people and the list will help you to avoid missing anyone.
This will also help you to see what your clients want. Based on the shots that they ask for, you will know what pictures you should focus on and anything else that you should add. This way, you can meet their needs and take the pictures that they want.
Also, make sure that you speak with the DJ or the band. This will help you to find out when certain songs will play so you know when to get your camera ready. For example, if they will play a romantic slow song, then you have the opportunity to take a picture of the couple dancing.
Poses and Lighting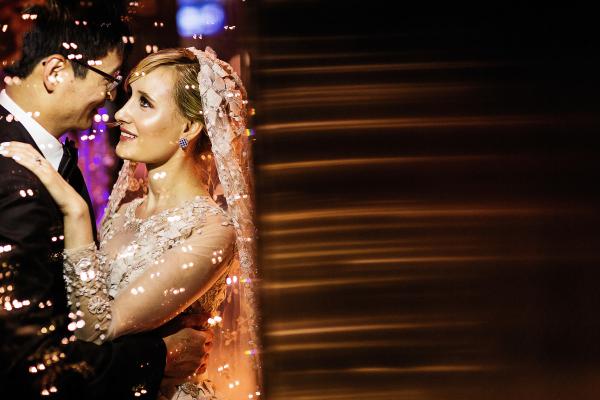 As a photographer, you know that you need to get the right poses and lighting to make the pictures look as good as possible. This includes taking them in a way that makes the couple look good. If they don't like how they look in a photo, then they won't like the photo.
If you want to make the couples look good, then you should take pictures at these two times: an hour before sunset and after sunset. This way, you can get ideal lighting in the same locations so that the couples can choose which ones they like the most.
Make sure to also use flash and video lights so that you can freeze moments during the reception. This way, you can get the proper lighting during it and get some beautiful pictures for the bride and groom.
Understand the Wedding Traditions
Keep in mind that every wedding will have differences depending on the couple. This varies depending on their backgrounds, culture and religious beliefs. Make sure that you understand the important events of the wedding so that you can take pictures of those moments.
For example, an Indian wedding will have a baraat and a Jewish wedding will have a ketubah signing and an horrah. If you take pictures for a Chinese wedding, then you need to consider their tea ceremony. Make sure that you talk with the couple ahead of time so you can know when you can take pictures and when to avoid doing so.
Technical: Lenses and Settings
Keep in mind that you need different lenses and settings depending on the location of the wedding. For example, if you take photos at a church, then you need a long and fast lens. However, if you want a candid photojournalist style, then you should use a 35 mm lens for most of the day. According to STAK, a wedding photographer in NYC, "90% of the wedding photos we take are with either the 35mm or 85mm lens. 35mm is perfect for capturing moments and storytelling. 85mm will flatter your brides!"
Keep in mind that you need to keep an eye on your shutter speed at all times. Typically 1/250, will give you a crisp image. It will make the pictures look still. Slower speeds will give you more light, but may have some motion in the photos.
To add to the last point, don't worry about high ISO since you need it to maintain the shutter speed. As an added point, make sure that you bring extra memory cards. This way, you can take as many pictures as you want while minimizing worries about "bad photos" since you have plenty of space and opportunities to take more pictures. There are so many moments on the wedding day to capture, so bring extra cards!
Additional Wedding Photography Tips
A great idea is to also make sure to have an engagement session with the couple. This will help you learn what they want as they build trust in you.
And on the wedding day, if you can, bring a second photographer to get more pictures. This will allow you to cover more ground together and get all of the pictures that you need. On top of this, you won't have to run around non-stop during the wedding and it's more fun shooting with a partner too.
Finally, a pro bonus tip, make sure to eat your meal in the reception room. Don't go to the kitchen or a backroom with the other vendors. Try to eat in the same room as the bride and groom, this way you will be there if anything spontaneous happens during the reception!
Conclusion
Photographing a wedding is a lot of responsibility, but you can prepare for it. As you apply these tips, you will improve as a photographer and work in a way that benefits your clients. Do your best to work with them so they will get the photos of their dreams.