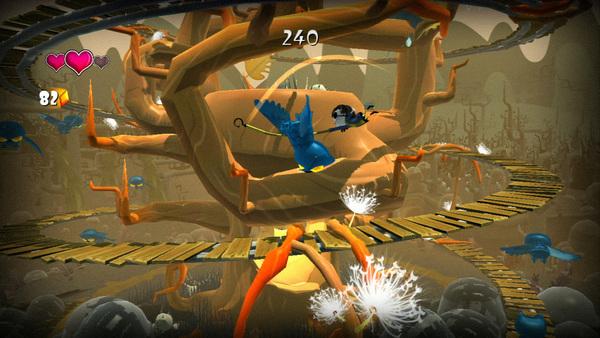 Scarygirl – Fox Xbox LIVE & PSN, game art by San Jose, CA based artist Adrian Ludley – Art Director from 2D to 3D. With a wealth of 2D art from Nathan Jurevicius Graphic Novel Scarygirl, the challenge was to bring his world and characters to life, while maintaining his vivid illustrative unique style.
Scarygirl for Xbox LIVE / PSN from Adrian on Vimeo.
I originally saw the flash browser game and instantly wanted to bring this game to console download. Pitched the game to TikGames, received funding and was hired to Creatively direct the development team in both Art & Design.