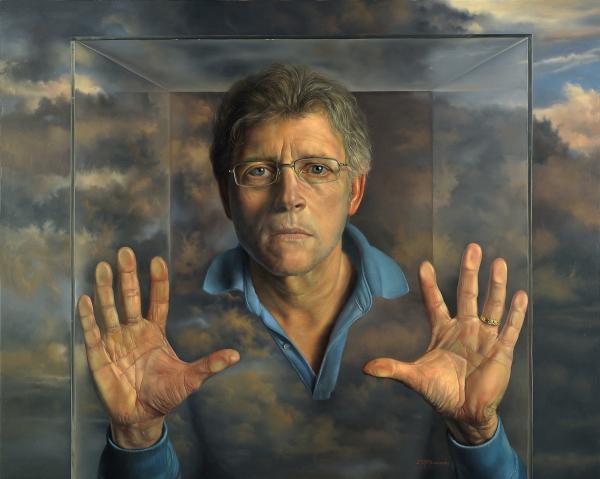 Life lines self portrait
Born 1956 in Cham­bers­burg, Penn­syl­va­nia and grad­u­ated from art school in Pitts­burgh in 1979, David Bow­ers began work­ing as a staff artist at var­i­ous stu­dios in Pitts­burgh. David began teach­ing at the Art Insti­tute of Pitts­burgh where he lec­tured for ten years.
Bow­ers paint­ings incor­po­rate mod­ern themes and ideas. There is always a mes­sage in his work. Sym­bol­ism is a main ingre­di­ent in his work. Bow­ers lives in the Pitts­burgh area with his wife Kim­ber­lie, where he paints very slowly and method­i­cally day in and day out.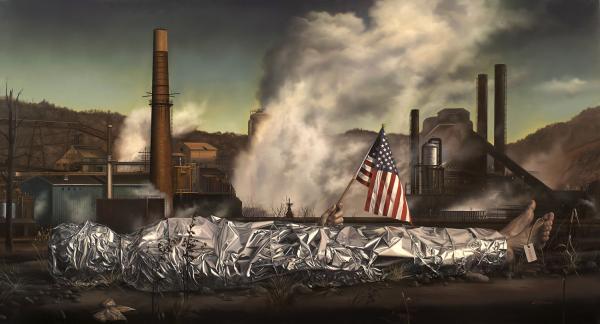 Made in america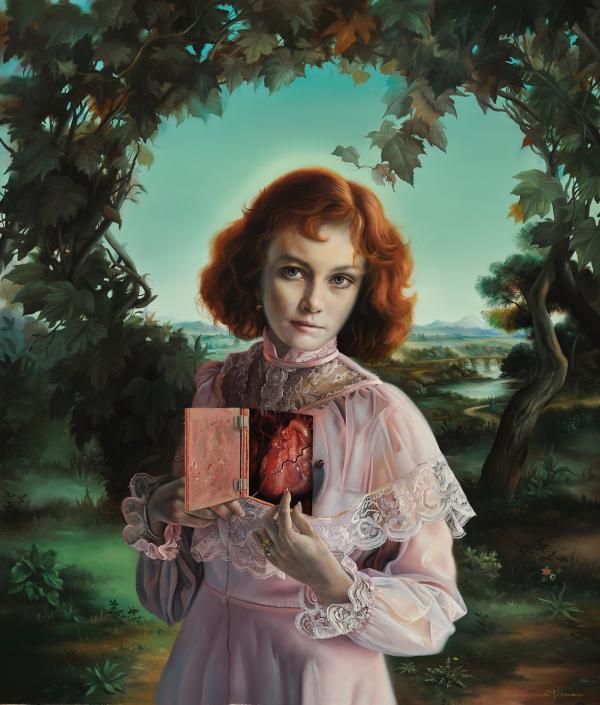 Suzies solution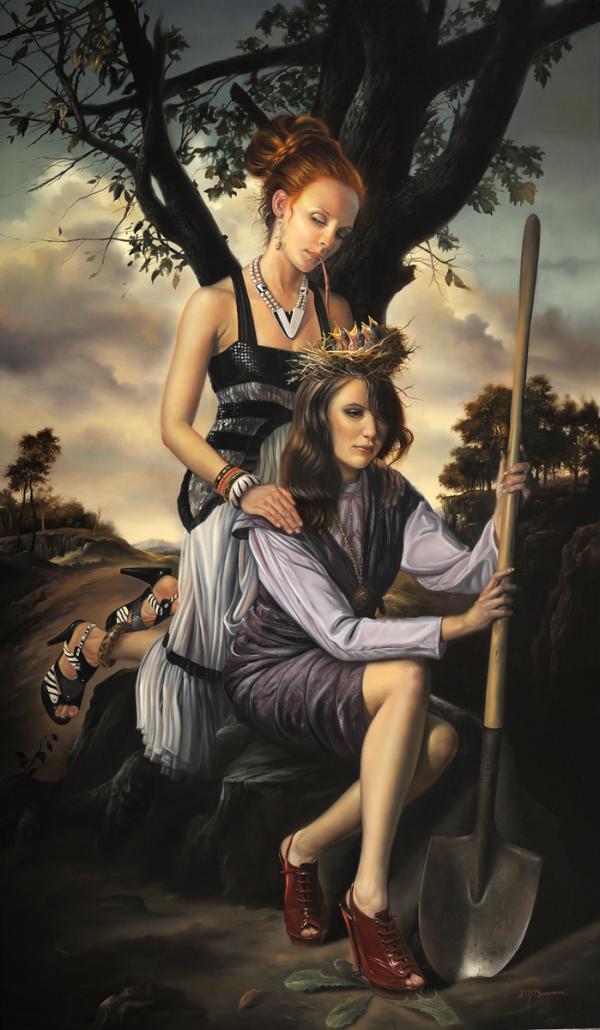 The crown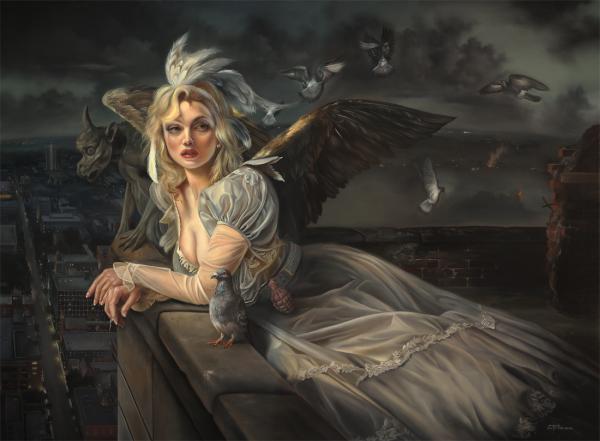 The last angel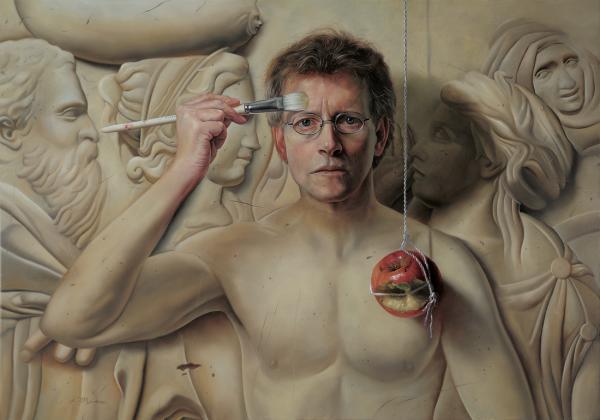 The secret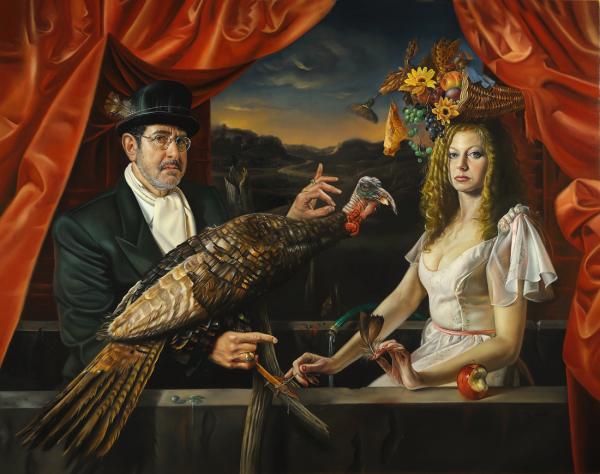 White meat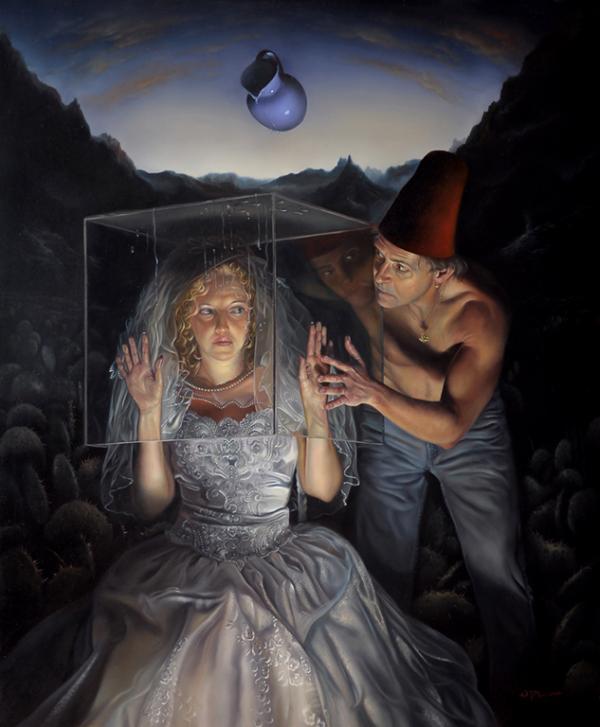 Access denied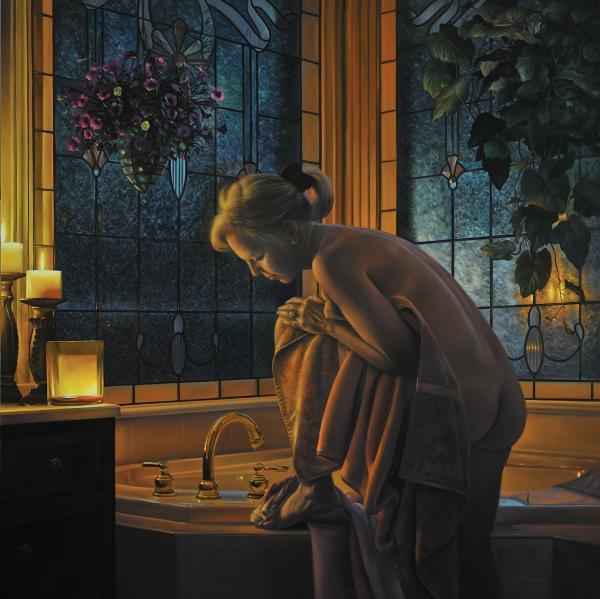 After the bath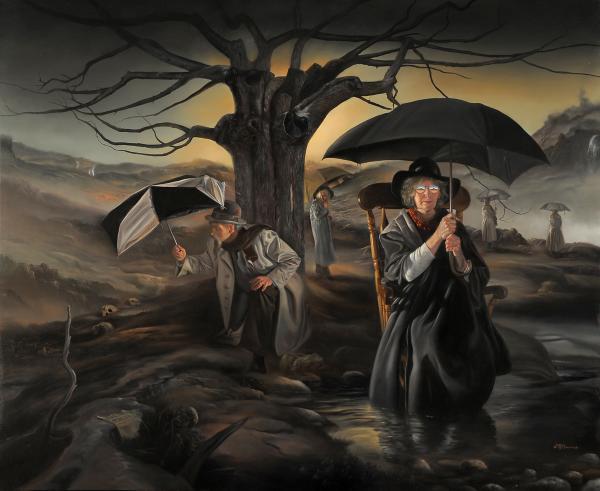 Blue sky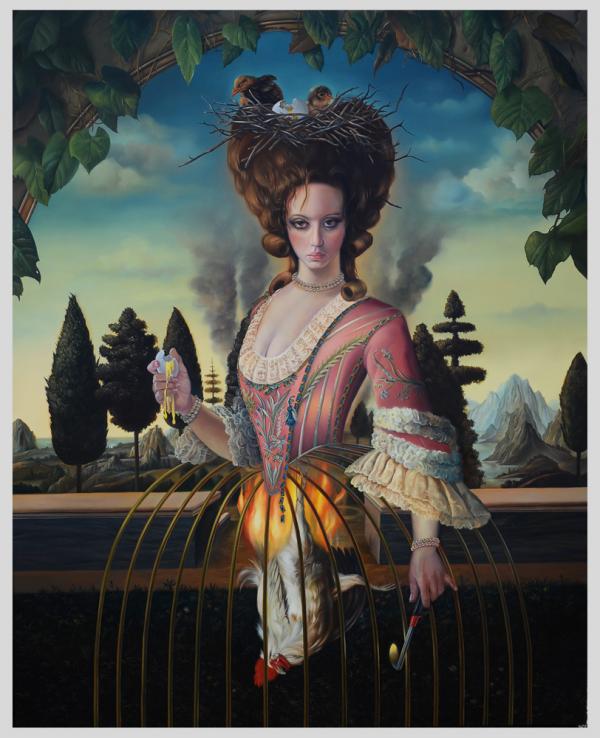 Flaming cock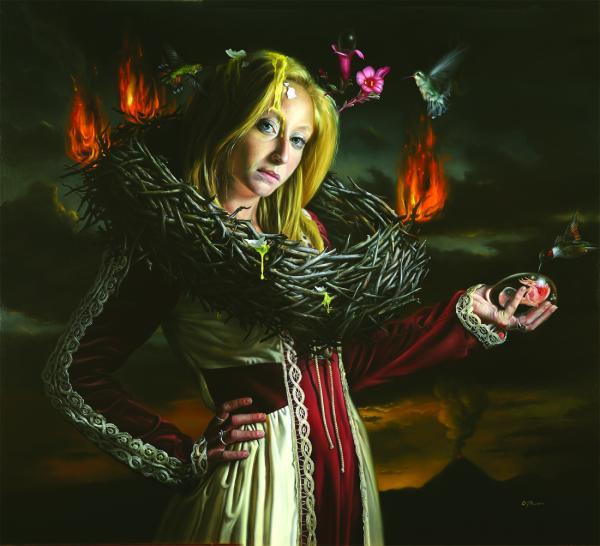 Genesis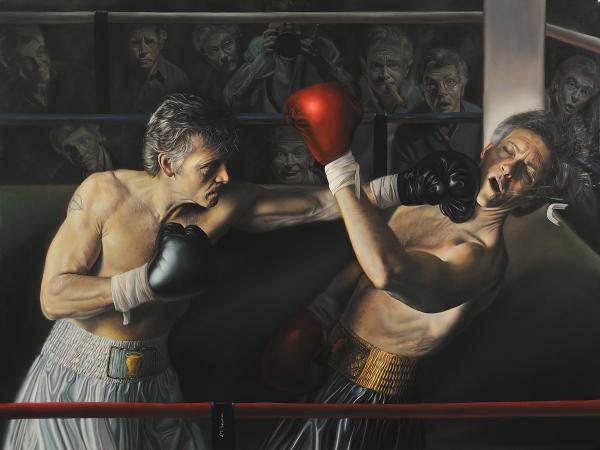 Inner demons