Placement is one of important factors to have tattoo.Wrist tattoos are popular as they are lovely , conspicuous and full of creative designs. It's also easy to cover or show. Just put on long-sleeved shirt if you don't like to flaunt your tattoo on the wrist.
Just like the foot, wrist is a body party having less fat. That's why somebody may experience more pain when getting their wrist tattoos.
But wrist tattoo poses no more risk than any other location. No matter on the right or left wrist or both, it's important to have a study of the design to get your favorite design. In addition, it's the same important to find a professional artist as he knows how to make you feel comfortable and less hurt.
Wrist is a small area. So it's not feasible to get a tattoo of big size. Most tattoos on the wrist are found cute and lovely, carrying rich meanings.
If you are looking for inspirations to get a wrist tattoo, here you may find helpful from the collection of 50 awesome wrist tattoos. Let us know which one you like the best. Do pin it if you like anyone of them.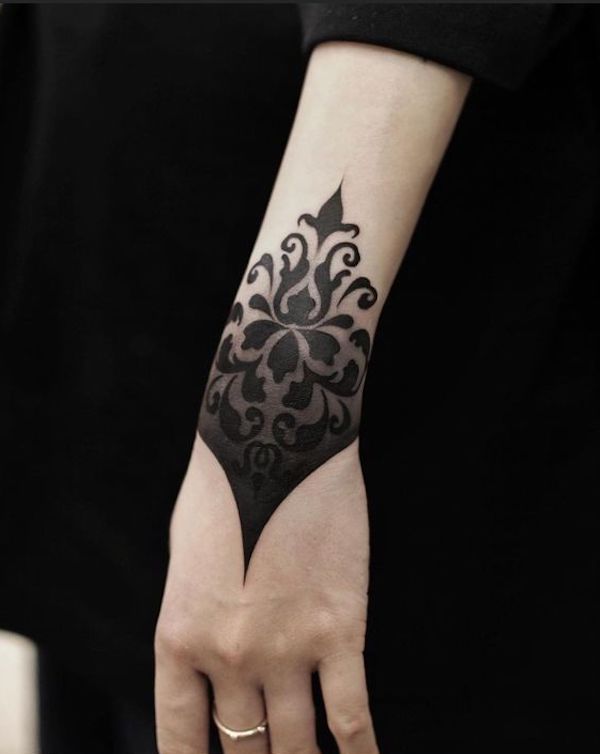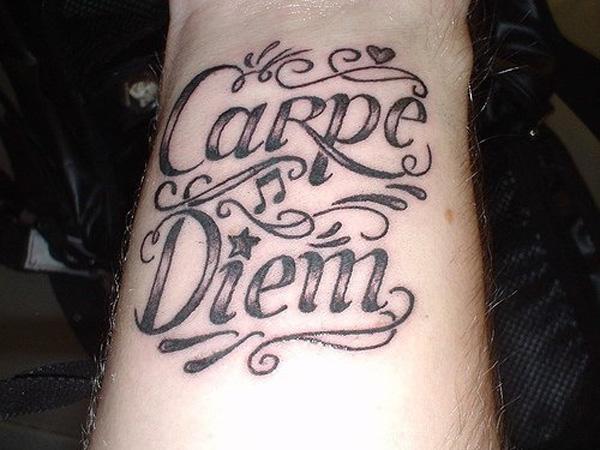 Wrist script tattoo
Carpe Diem is a Latin aphorism which means "seize the day", taken from a poem in the Odes in 23 BC by the poet Horace. "Seize the day, put very little trust in tomorrow". In this tattoo, the phase is surrounded with heart symbol and music notes, which gives the meaning of enjoy everyday and do things today.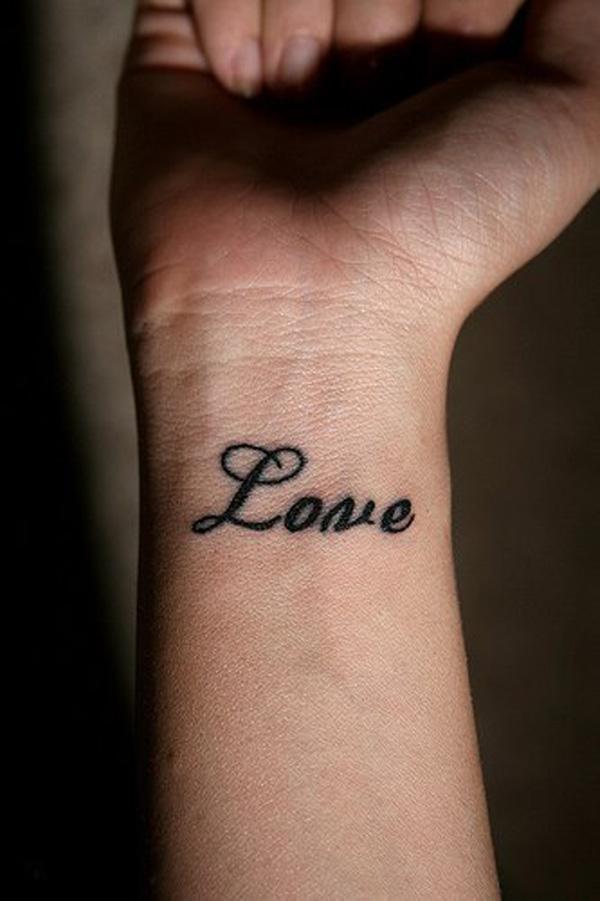 A simple Love tattoo
The simple word tattoo is a direct signage to reflect one's attitudes, compassion and affection. The lettering tattoo is quite popular and easy to design. Find meaningful words and fancy tattoo fonts are imperatives to have an eye-catching tattoo on your wrist.
source
World Map Wrist Tattoo
What makes me unbelievable in this tattoo is that the artist managed to shrink the complex world map on the tiny area of the wrist. When the whole is under your view, what else are your difficulties?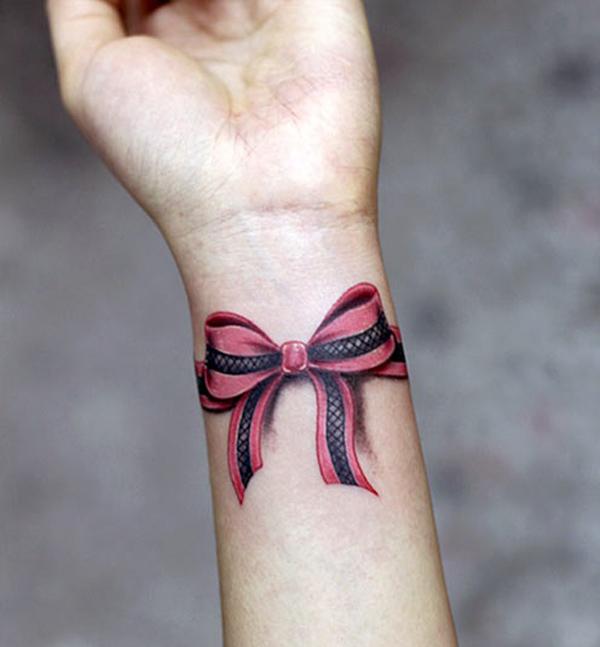 Realistic bow made by ribbon in 3D effect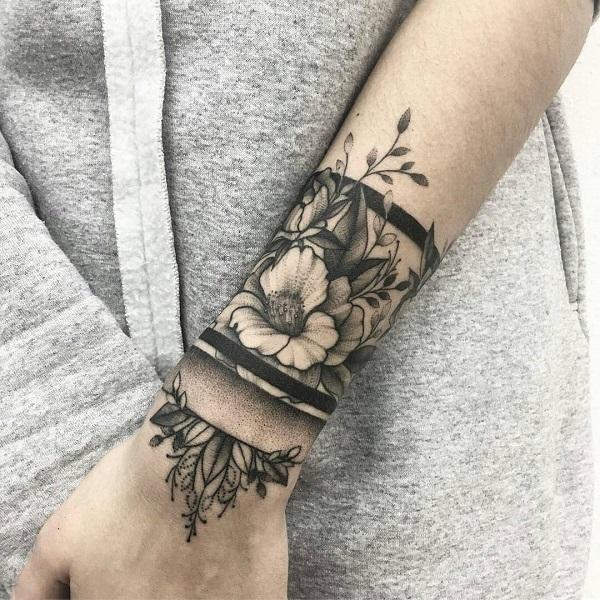 Amazing flower wrist tattoo
People wear wristband for different purposes in different places. The wristband with lovely flower is apparently a feminine tattoo for women.
source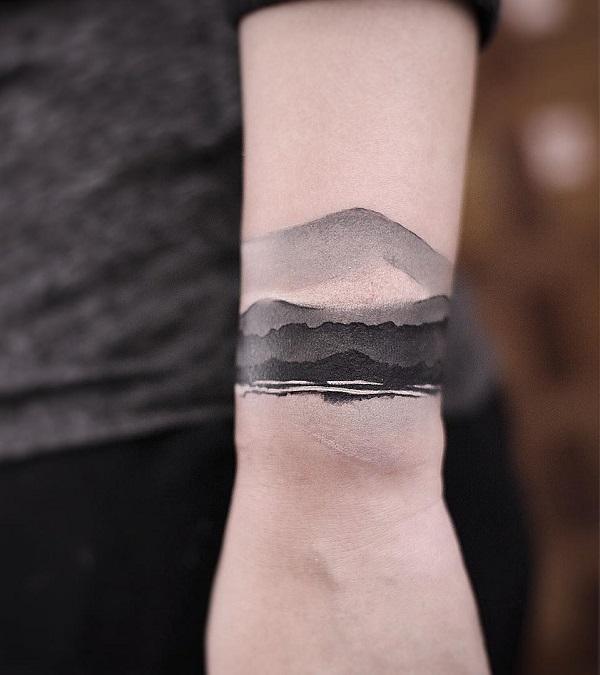 Mountain landscape
This is another wristband tattoo painted in Chinese ink effect. The mountains are ups and downs as if we are standing in the area. It's incredible to create the magic beautiful landscape painting on the tiny canvas.
source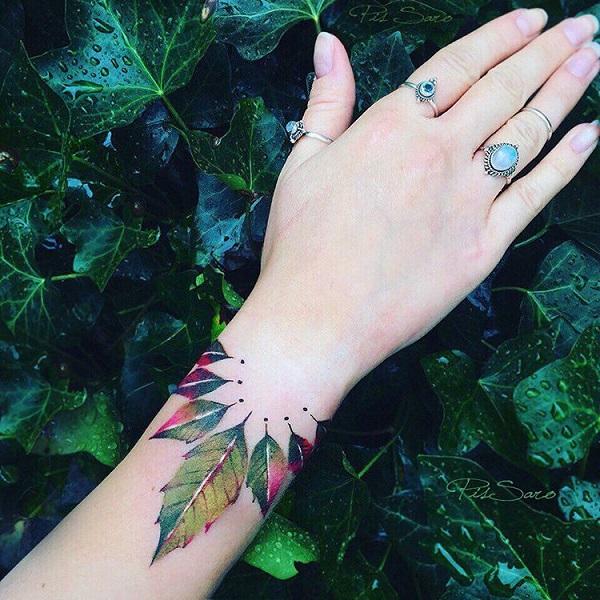 Realistic Fall foliage in heart shape
You may not take is as tattoo unless the person puts up his hand. The realistic leaves form a shape of love, which has sent its direct message. Leaf itself has rich symbolic meanings. Green leaves symbolize hope, renewal, and revival.
source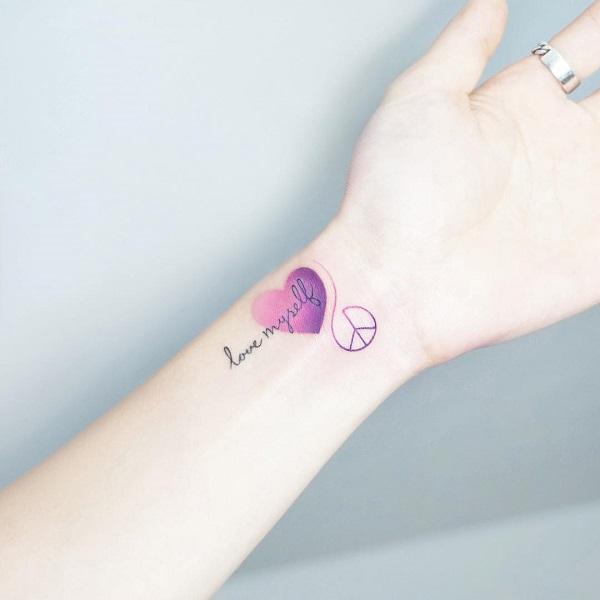 Love myself
If you love others, start from love yourself. In other words, start from self-acceptance. For instance, this wrist tattoo is an example of self-appreciation with heart shape in the Ombre color of pink-to-gray and the script "love myself". The cute design appears nice for girls.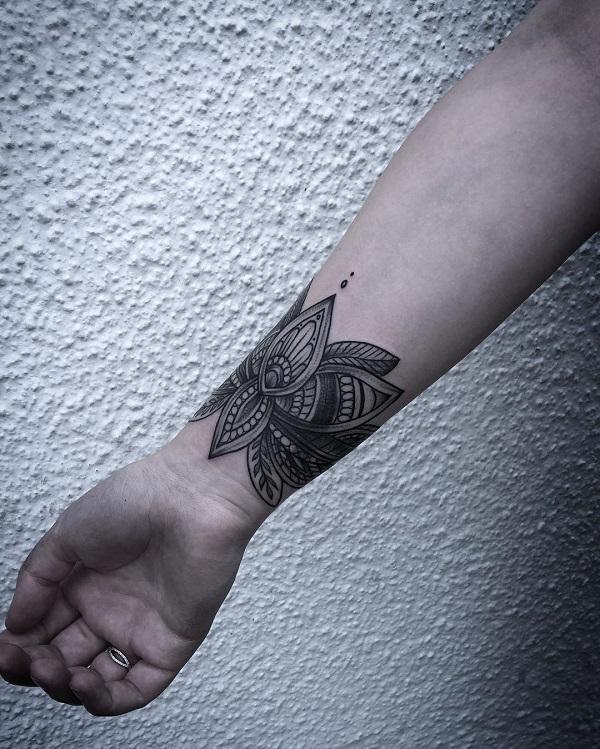 Mandala wristband
The Mandala inspired tattoo looks pleasant as if one wears a flower wristband. Mandala pattern usually means balance, harmony and cosmic infinity. So you will feel no surprise that many tattoo designs adopt the idea.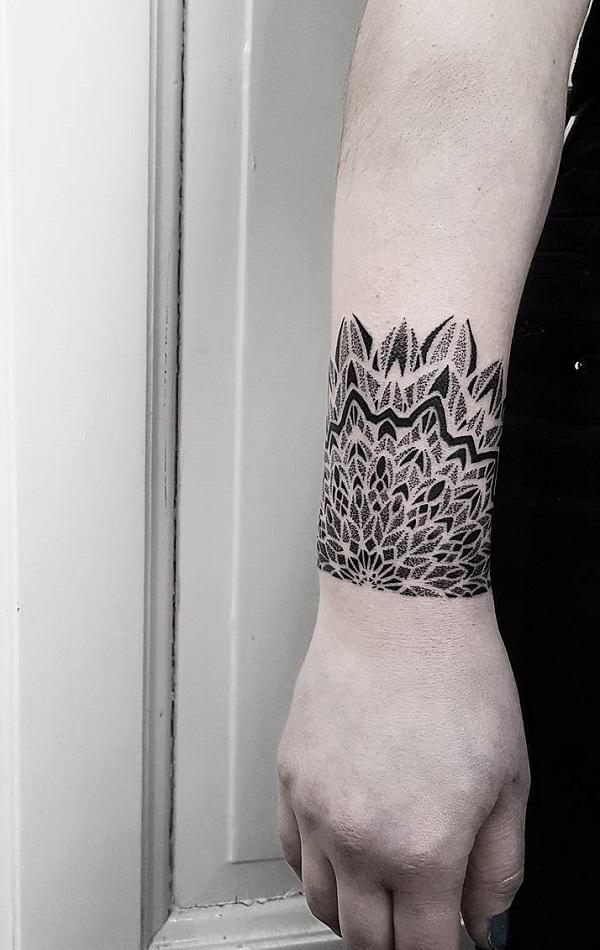 Mandala Divergence
This is another Mandala inspired tattoo design with half on the wrist. The semicircular petals extend upwards from the same center. The special pattern makes one unique to have the tattoo.
source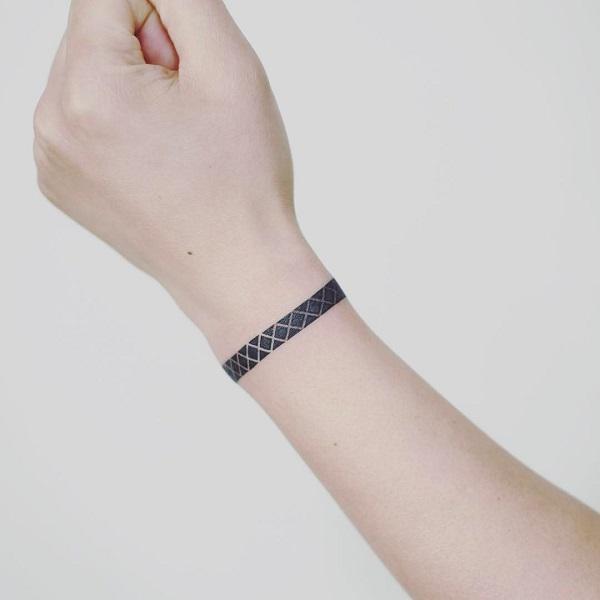 Simple Bracelet
Sometimes you need to take a look at things in front of yours eyes, as there is beauty in simplicity. Like this one, it looks cute as if one wears a simple wristband.
source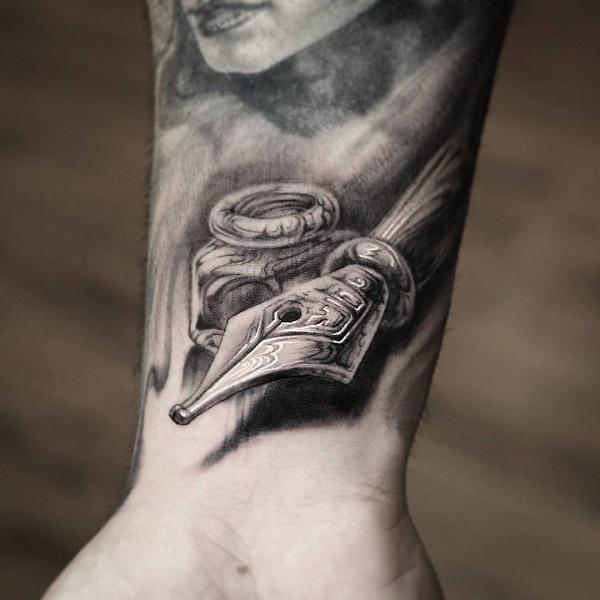 3D pen wrist tattoo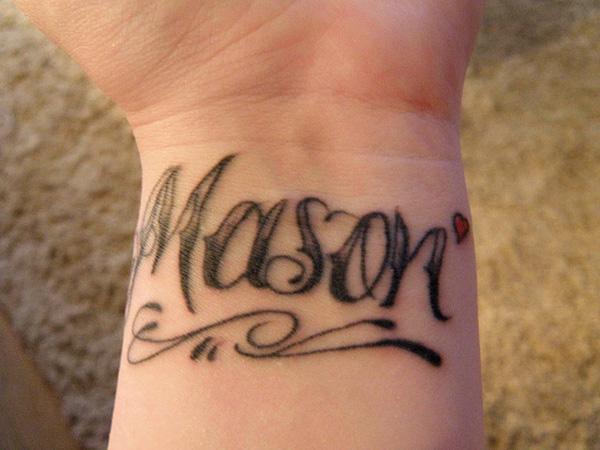 Name wrist tattoo 'Mason'
The heart-shaped symbol at the top-right corner reveals the love to lover.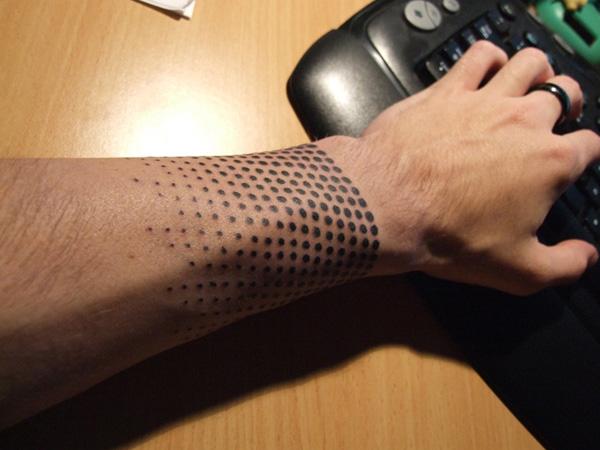 Half-Tone Tattoo
The geometric pattern creates stunning visual impact on the viewers. Although the motif could be personal, the abstract representation leaves broad room to interpret its meaning.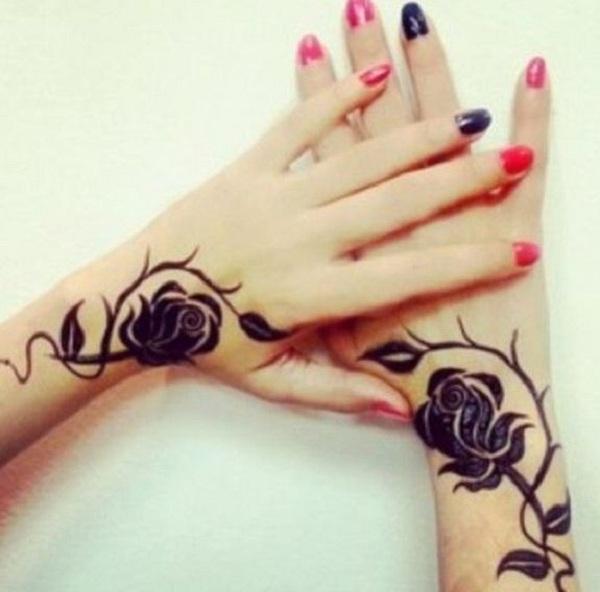 Pretty henna inspired wrist tattoo
Henna is a beautiful body art popular in southeast Asia and Arabian Peninsula. This pair of rose tattoos fuse the henna style and make it difficult to tell they are on the different wrists of sisters.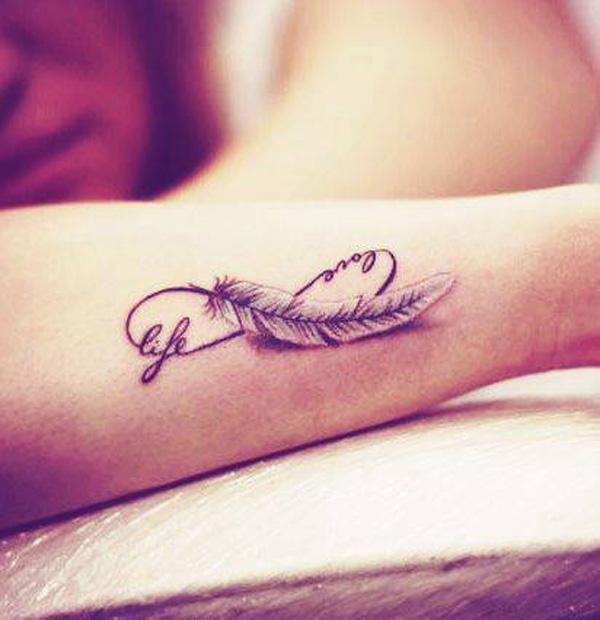 Infinity symbol and a piece of feather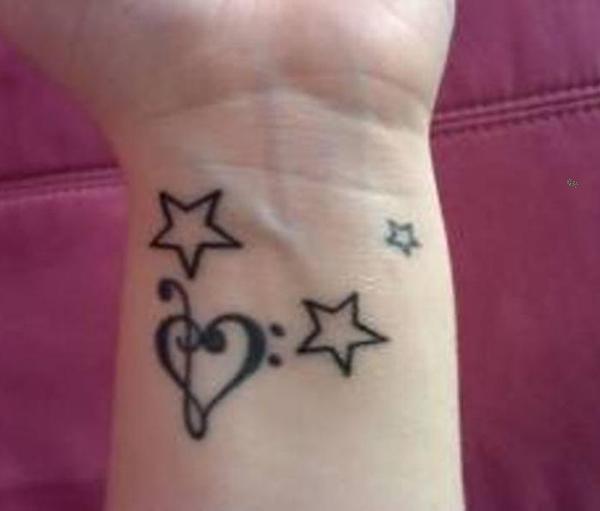 Music theme with stylish heart shape and stars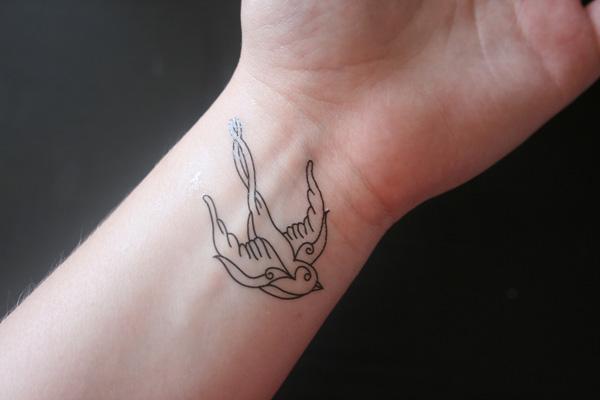 Swallow outline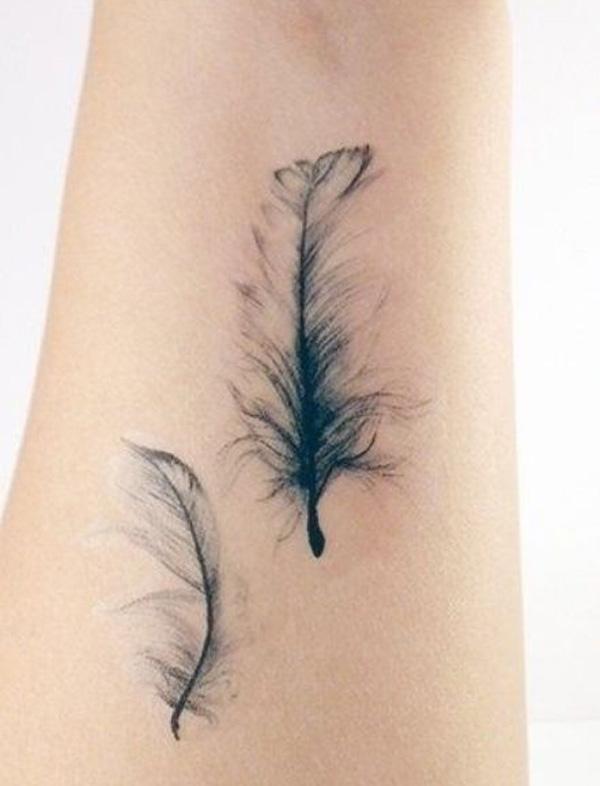 Two plush feathers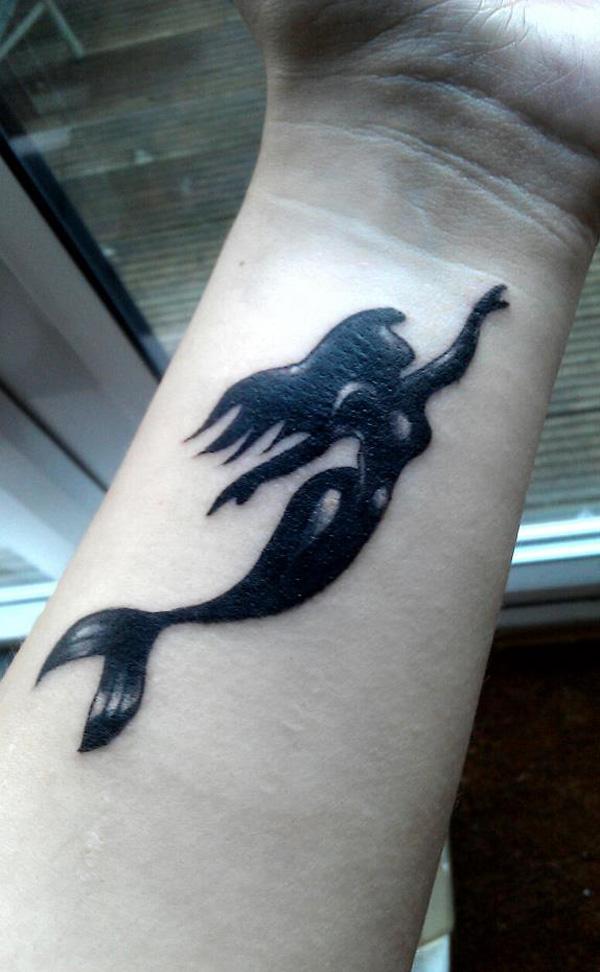 Mermaid blackwork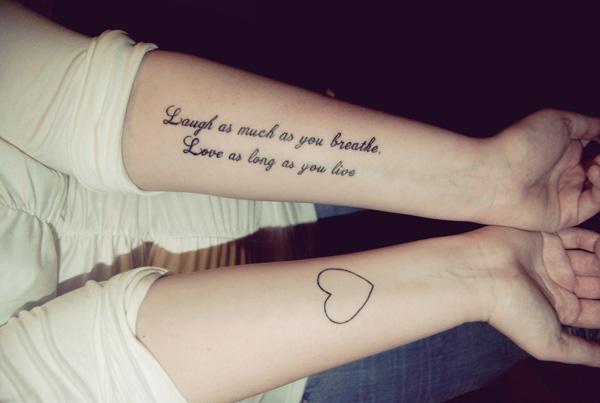 Quotes and heart shaped symbol matching tattoos
Love as much as you breathe. Love as long as you live.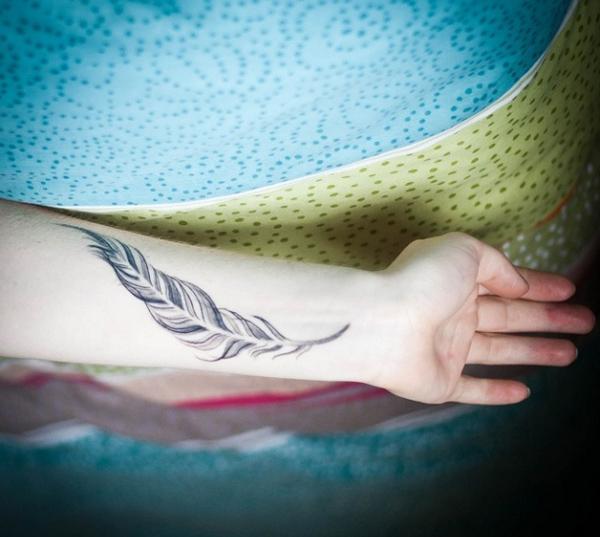 A long Feather tattoo in black and white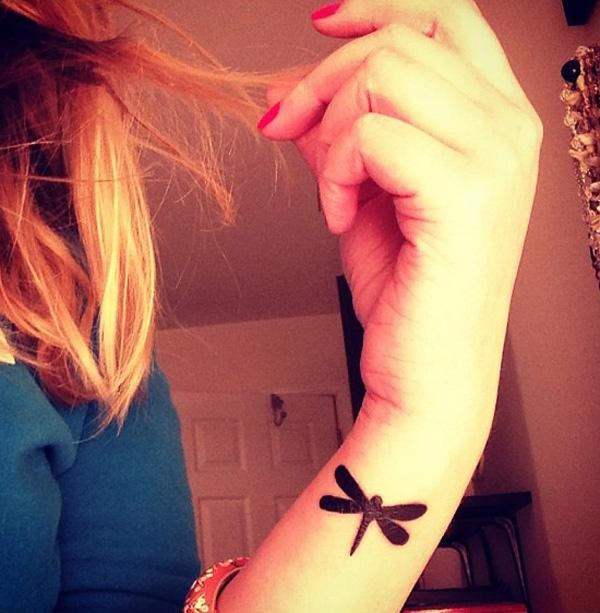 Dragonfly blackwork on wrist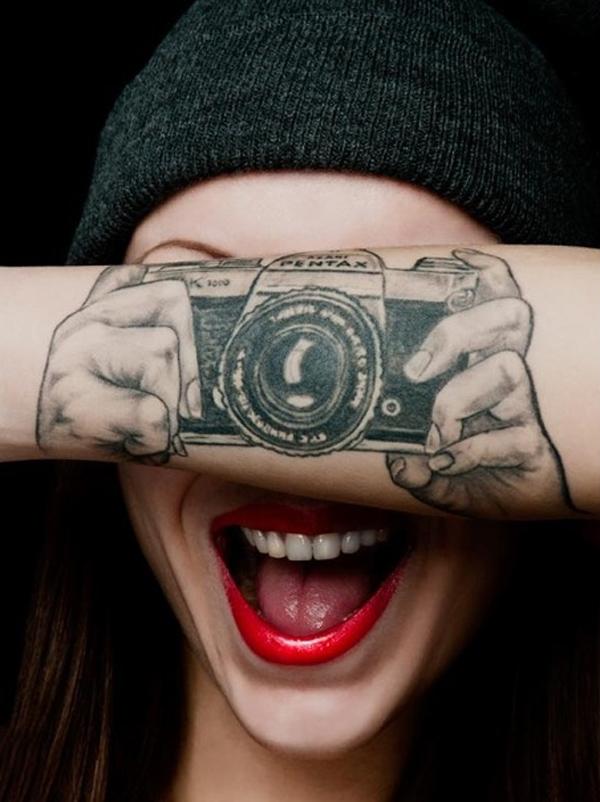 Illusory hands holding camera tattoo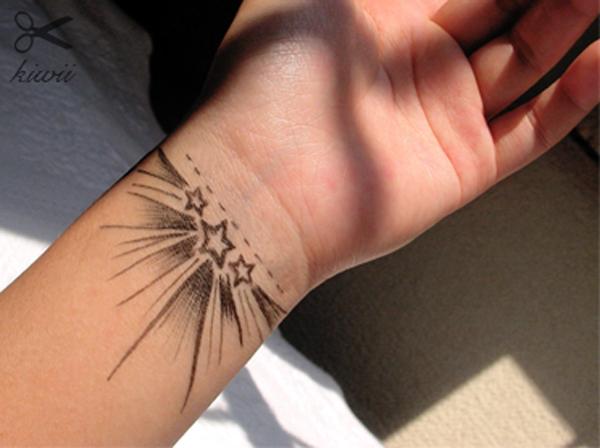 starbursts with dotted line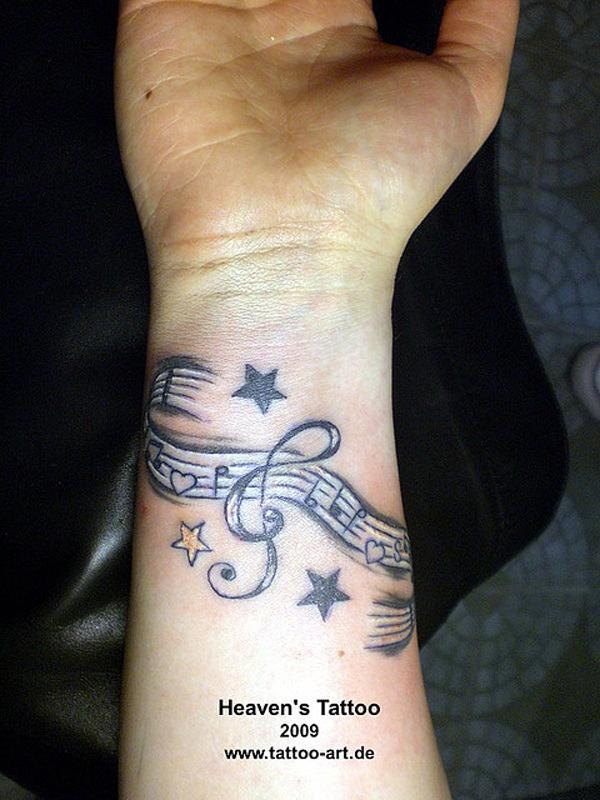 Music score with stars<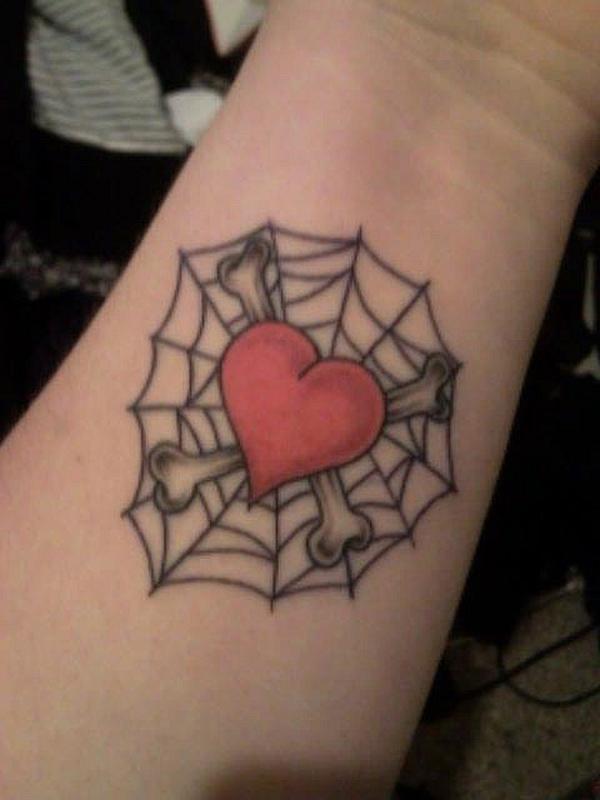 Red heart bonded in the web and cross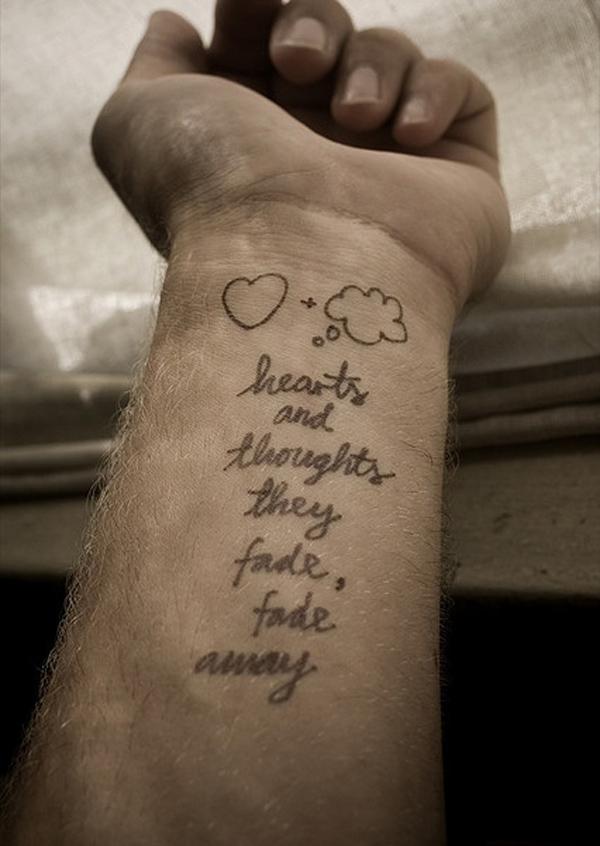 Hearts and Thoughts, they fade, they away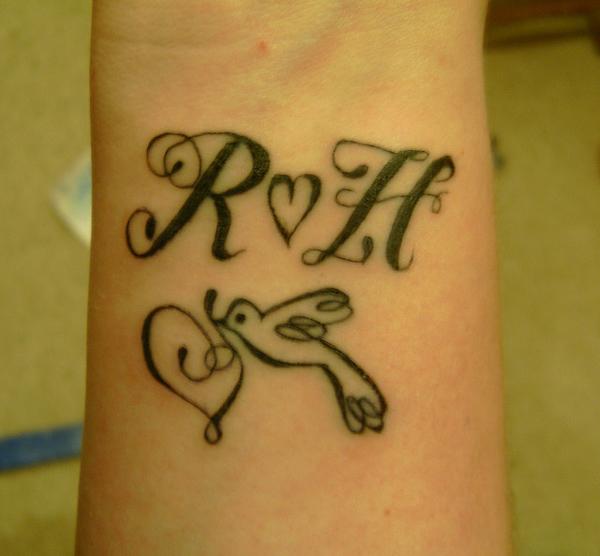 R love H – romantic love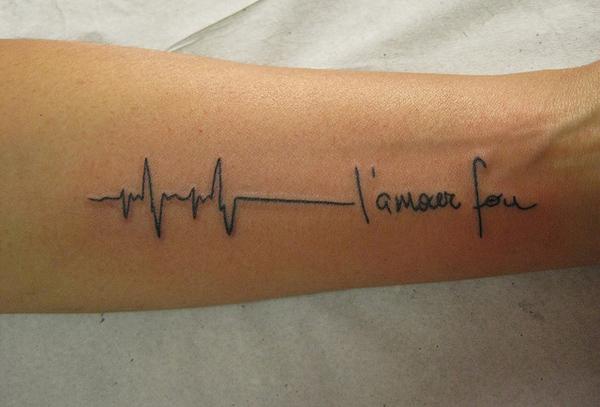 Heart beat L'amour Fou
This tattoo appears nicely on the wrist with the sign of heart beat and French phase L'amour Fou. The rhythm of heart beat means "from the heart" and "eternal". L'amour Fou is translated literally as "crazy love" or "insane love".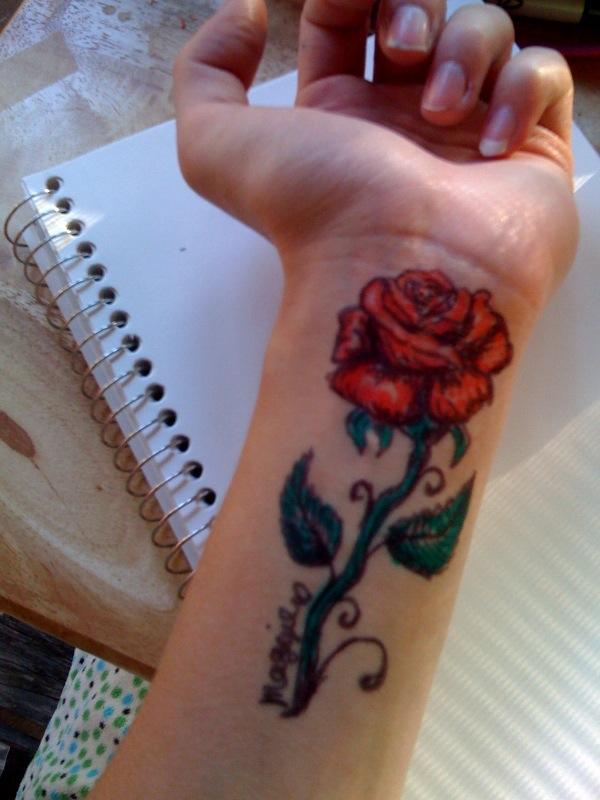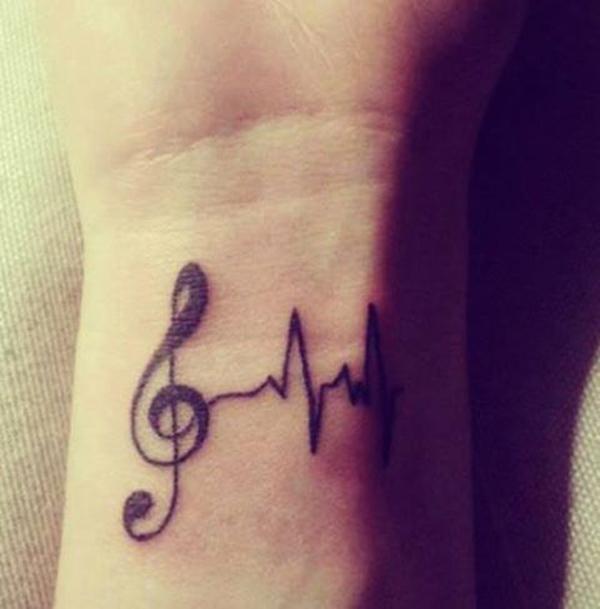 Music note and heat beats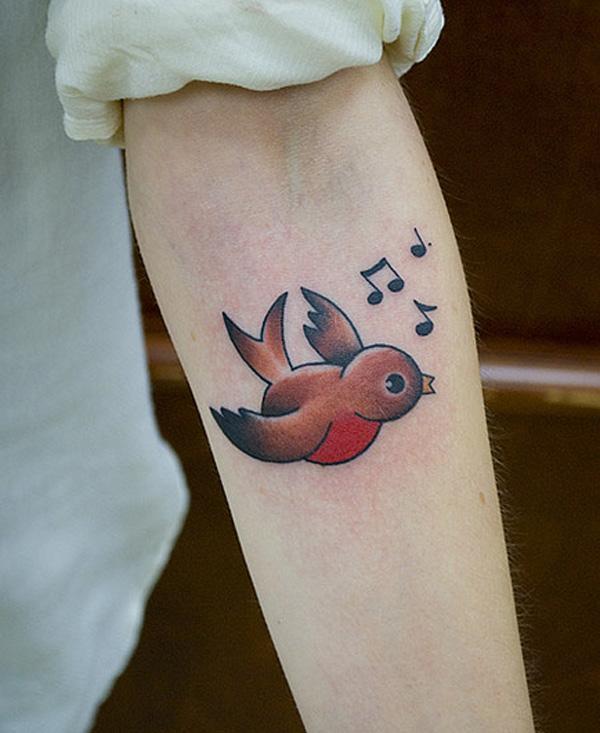 Tweet Tweet and music notes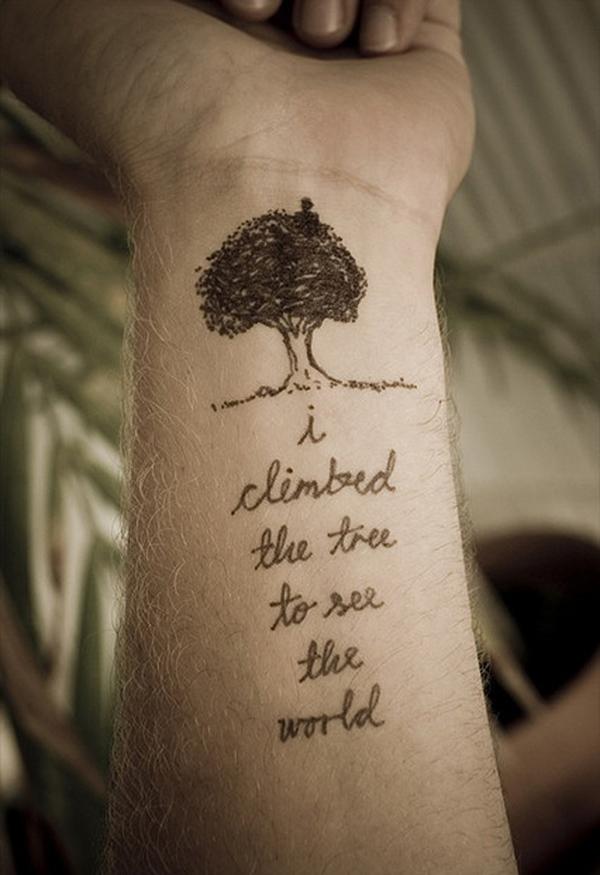 It's amazing to have the cute tree and quote tattoo blended into one on the small canvas of the wrist. For a fresh university graduate, it's really positive to have the excitation quote with him to discover the unknown world going forward.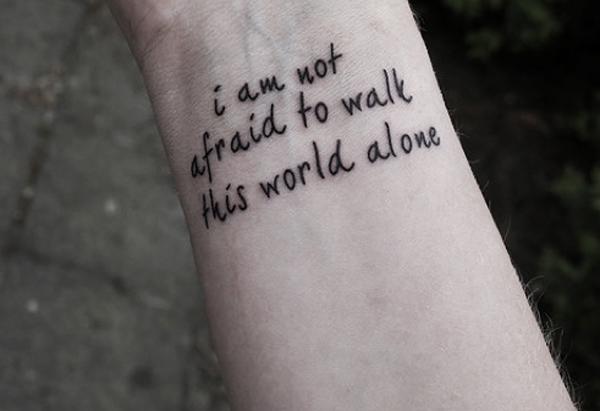 I am not afraid to walk this world alone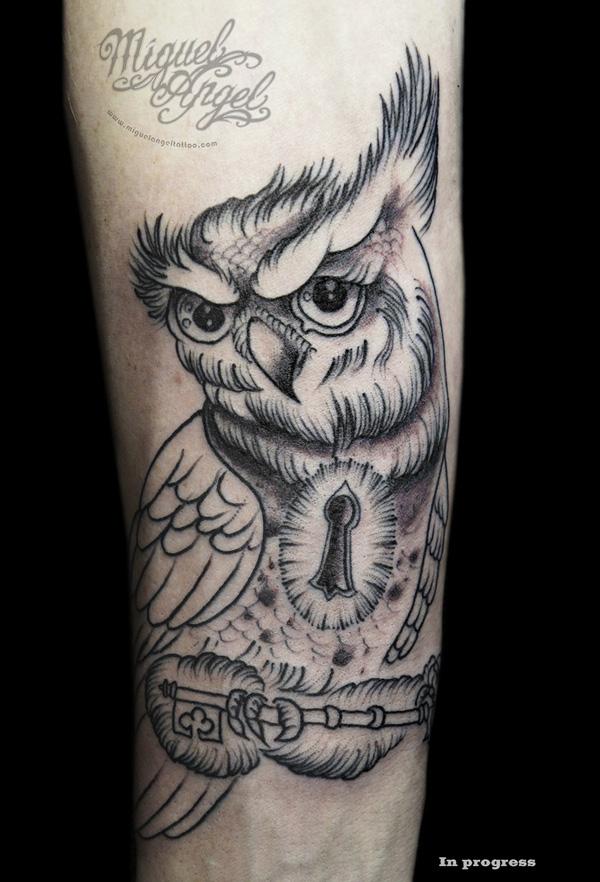 Owl and key lock custom tattoo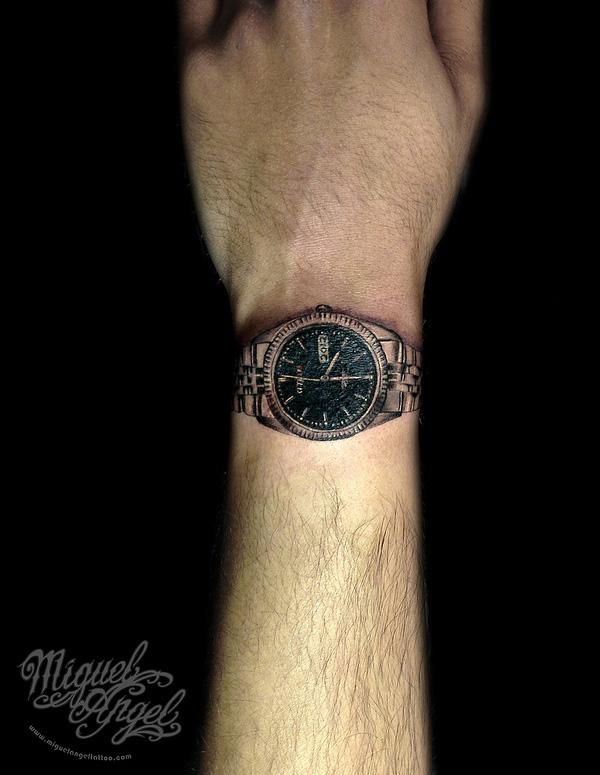 Realistic watch tattoo for men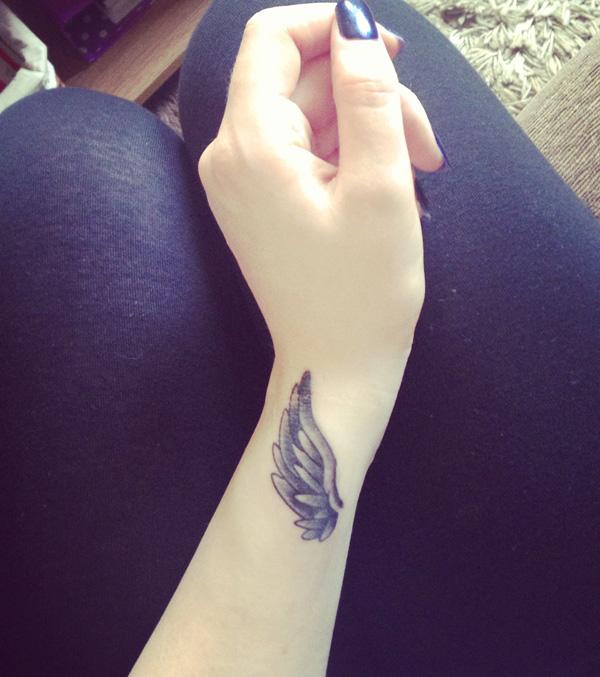 Angel Wing Tattoo in greyscale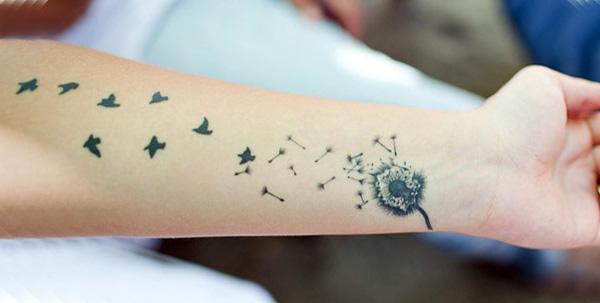 Dandelion and flying birds flock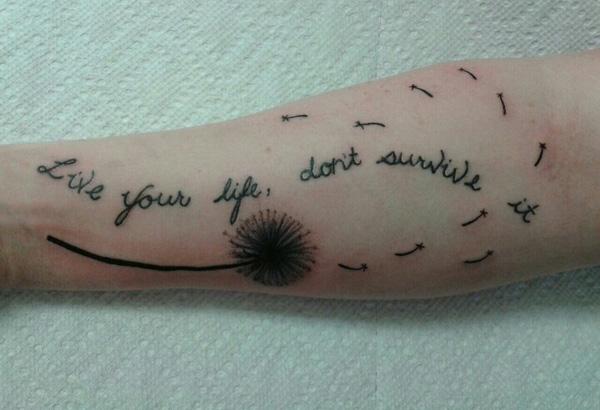 Dandelion and quotes tattoo
Live Your Life. Don't Survive It.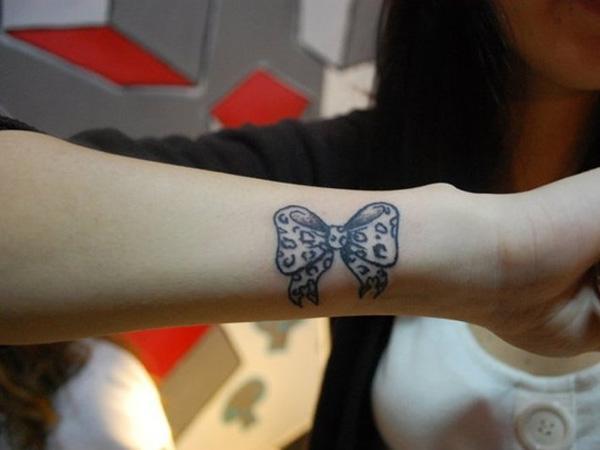 Ribbon bow with Leopard print texture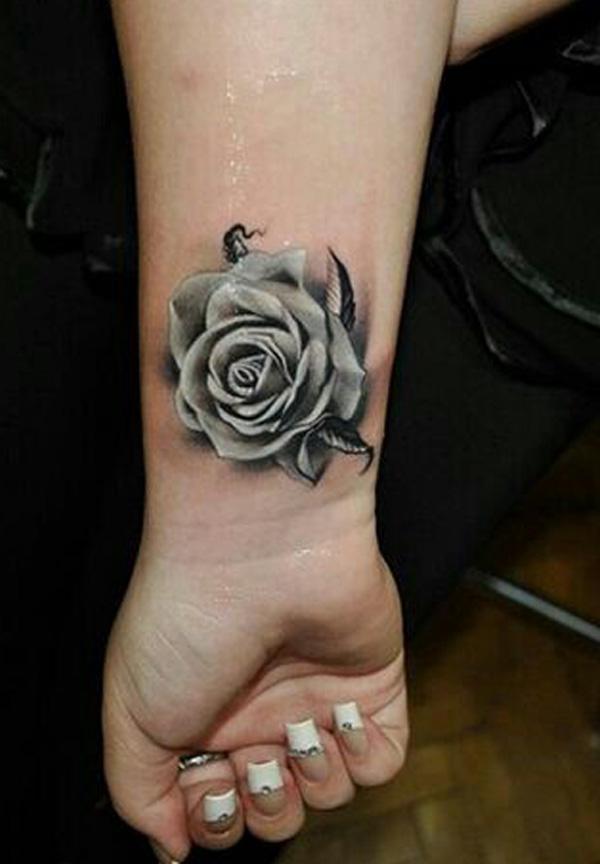 Grey rose in realistic style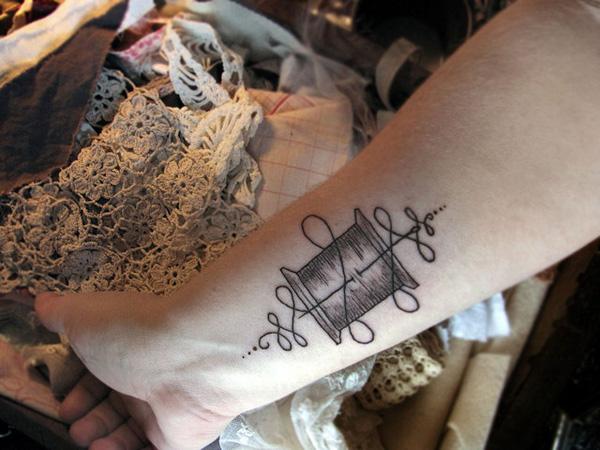 Wrist tattoo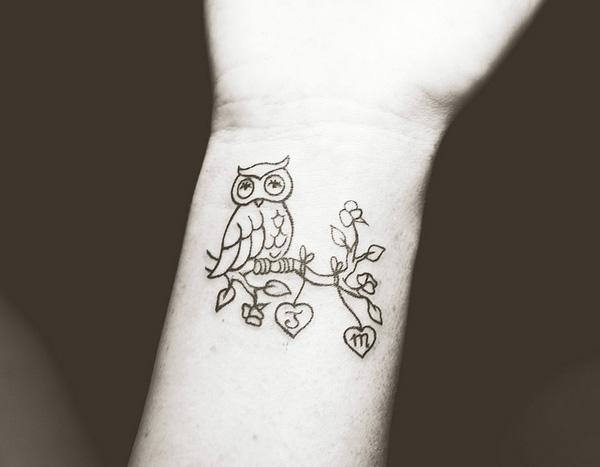 Owl tattoo on wrist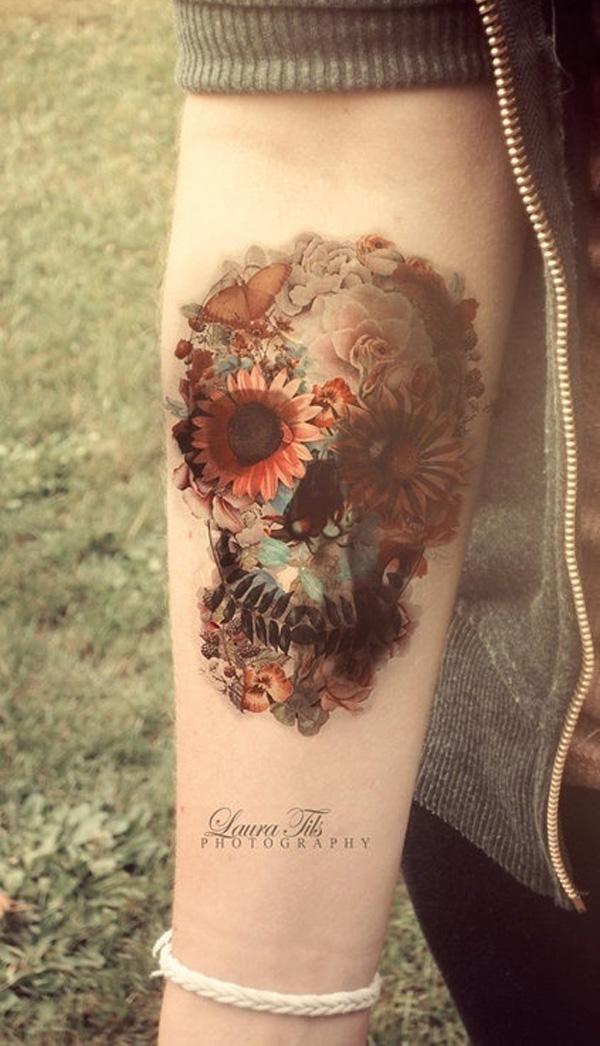 Flower skull wrist tattoo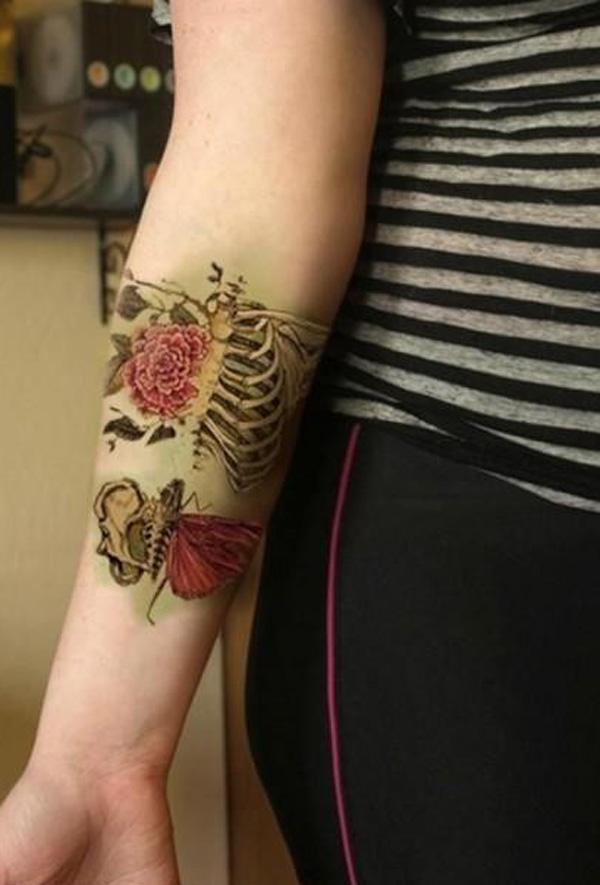 Beautiful until death do us part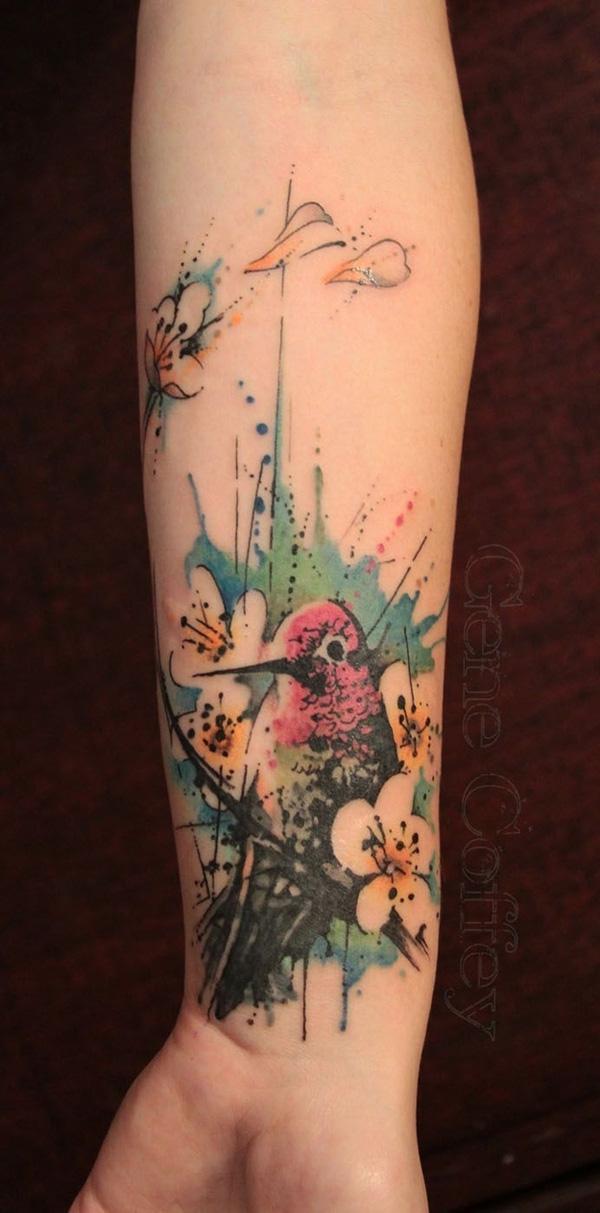 Watercolor tattoo on wrist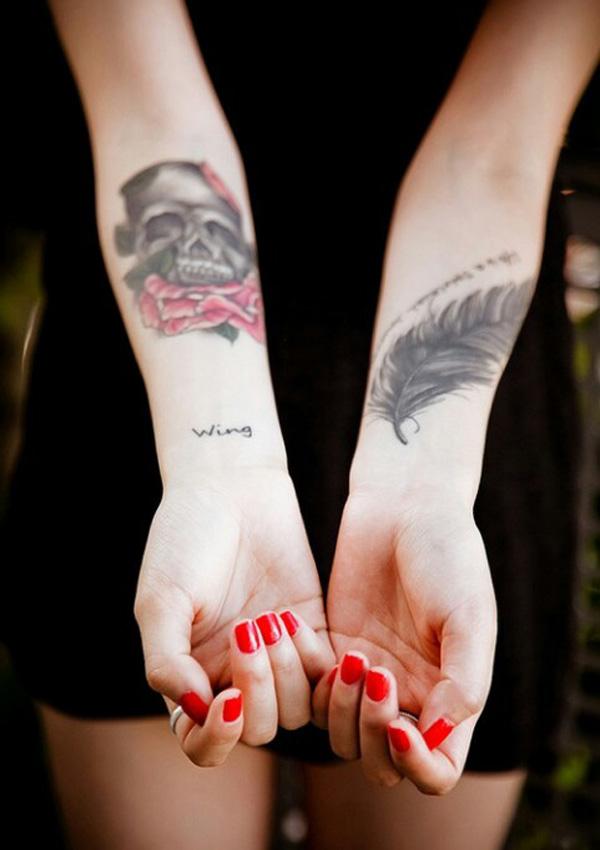 Skull & feather on wrist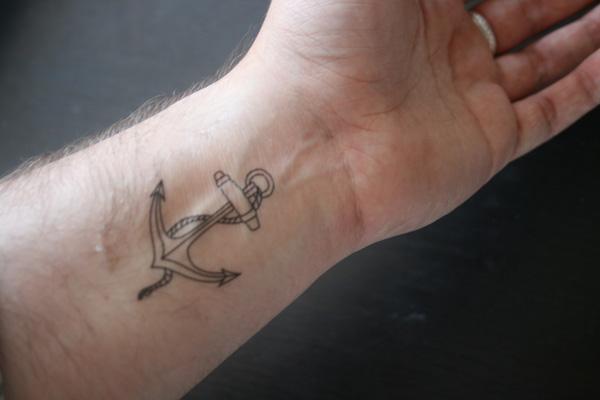 Anchor Tattoo on wrist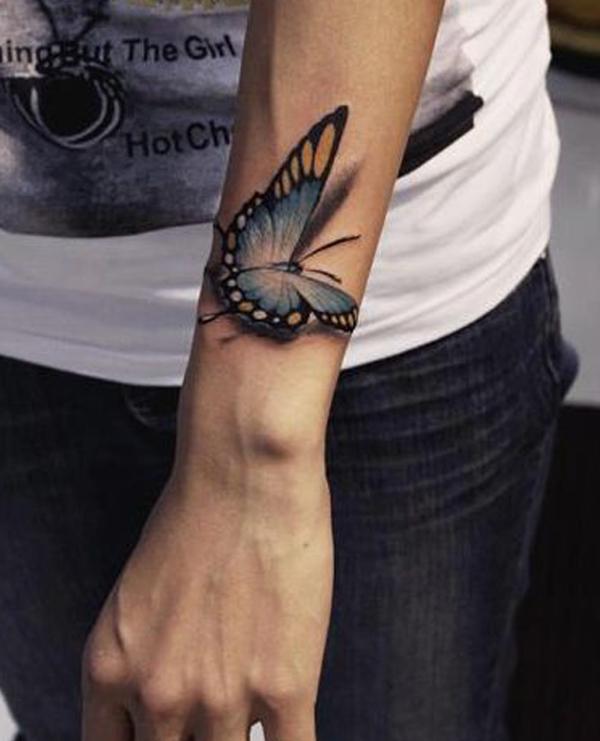 Butterfly wrist tattoo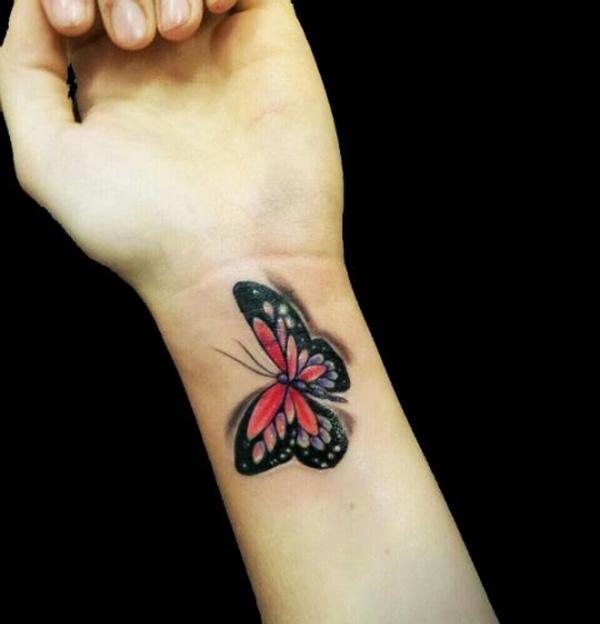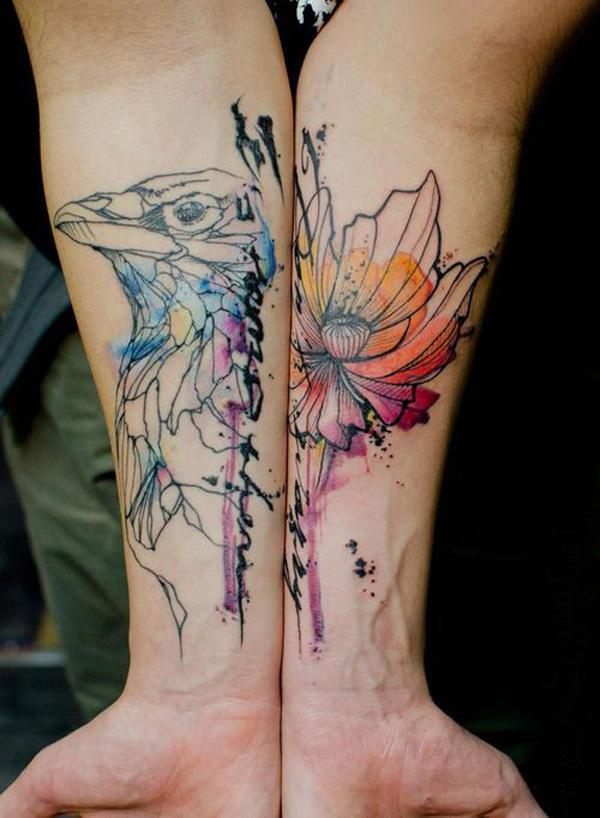 Raven and Flower watercolor outlines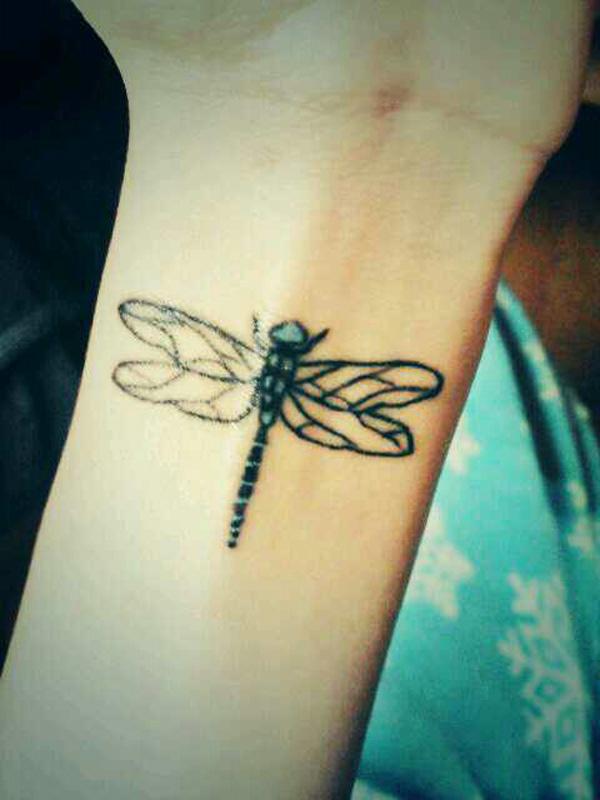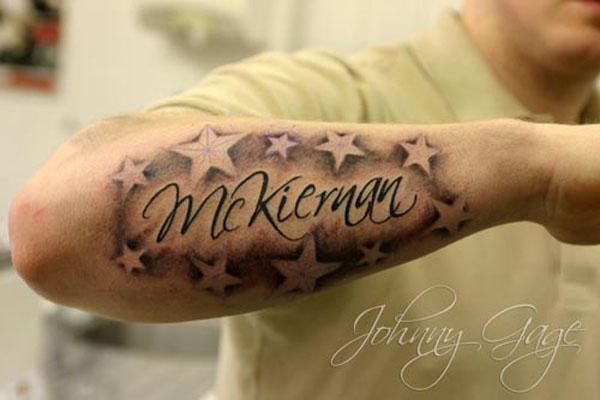 Name surrounded by stars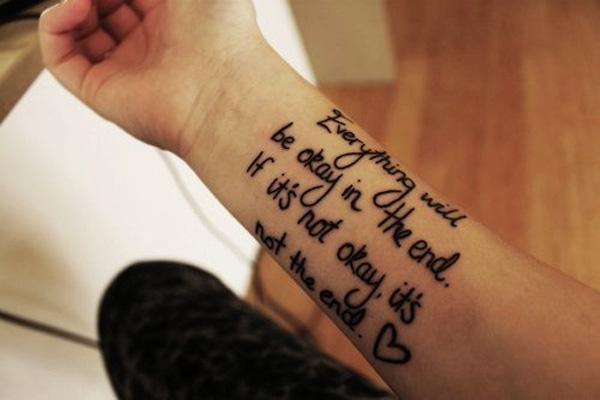 Everything will be okay in the end. If it's not okay, it's not the end.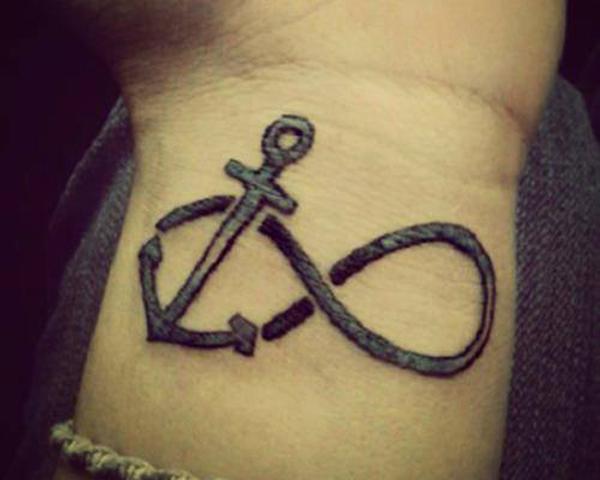 Anchored infinity symbol in grayscale