Browsing "Architecture"
---
---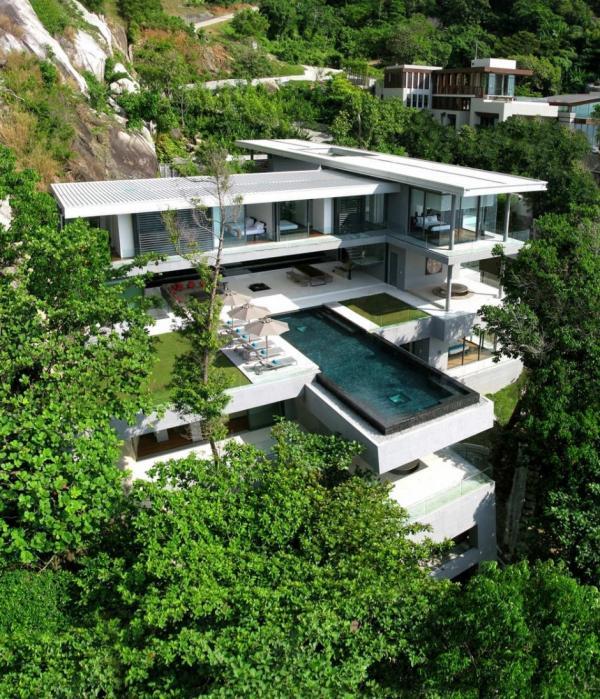 Designed by Original Vision, the Villa Amanzi in Phuket, Thailand, nestled in a cascading, west facing ravine with a dramatic slab of rock defining the northern edge and a stunning outlook over the azure blue of the Andaman Sea to the south.
Click here for more »
---
---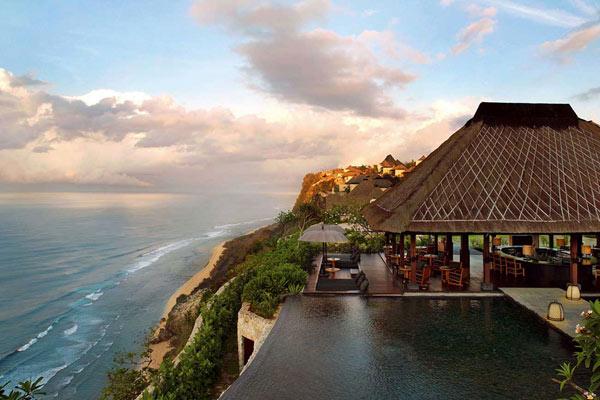 Resonating with its surroundings, the Bulgari Resort in Bali speaks a hybrid design language, combining traditional Balinese shapes and high class Italian style in an unforgettable destination. A sophisticated atmosphere intertwines with exquisite services in a successful attempt of creating a sublime experience. Gathering views across the Indian Ocean, the resort sits 150 meters over the sea, implementing natural inspiration and creating a dreamy setting for guests. This is the second luxury property from Bulgari Hotels & Resorts, and it gathers 300 square meter villas where you can wholeheartedly enjoy exquisite views across the nearby Ocean. Beautiful roofs made out of coconut thatch combined with luxuriously designed interiors and exteriors compose a breathtaking merger between traditional and modern.
Click here for more »
---
---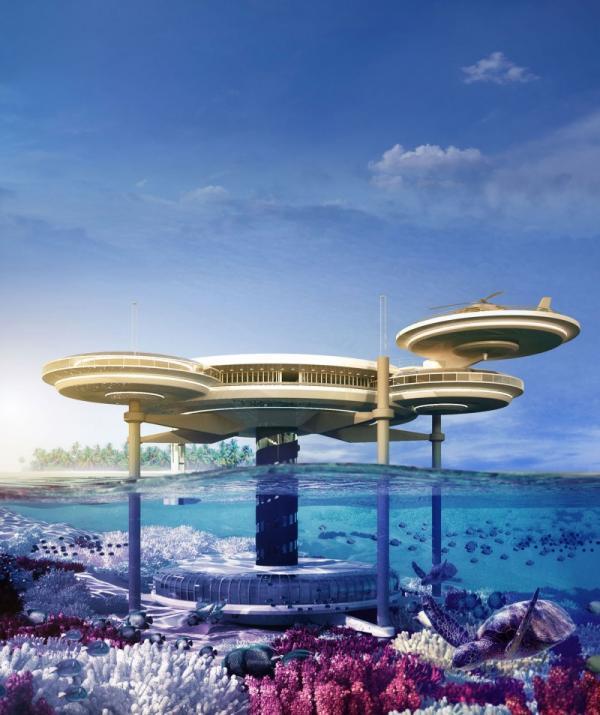 Dubai building company Drydocks World has signed a contract with Swiss firm BIG InvestConsult on behalf of technology owner Deep Ocean Technology (DOT), to develop underwater hotels across the region including the "Water Discus Hotel" in Dubai.
Click here for more »
---
---
Meant to connect Hong Kong to Beijing, the Express Rail Link West Kowloon Terminus is said to become the largest underground high-speed rail station in the world. This stunning modern concept was designed by Andrew Bromberg of international architecture studio Aedas and its completion is programmed for 2015. In three years time, the huge 4,628,481 square feet (430,000 square meters) contemporary terminal in central Hong Kong will be prepared with 15 tracks for high-speed trains reaching maximum speeds of 124 mph. Helping travelers get from one city to the other in 48 minutes opposed to the current 100 minutes train ride, the dazzling terminal is also an example of how far technology and architecture have come together. Starting with the first impression, this undulating building will change the city's face – promising to proudly display Hong Kong's bold and vanguard character. Rising 148 feet high above the surroundings, the structure's roof line acts as dynamic-shaped pedestrian trails alongside green spaces. This park/terminal hybrid fabricates a promised view of the future.
Click here for more »
---
---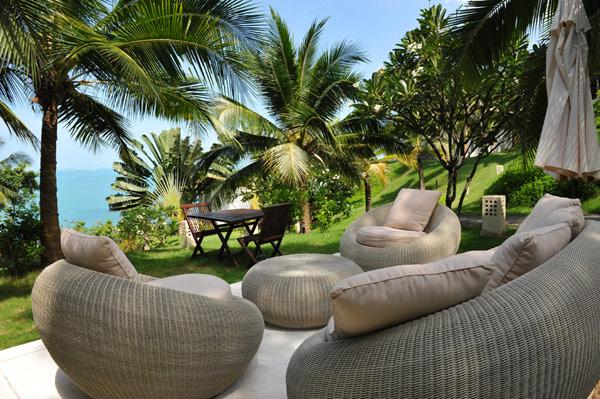 Integrated in the lush vegetation of the Thai island of Koh Samui, Villa Beige is located on an impressive natural 5,000 square-meter beach-front private lot, overlooking the coastline.
Click here for more »
---
---
Flintstone-Style House is located in Malibu retreat on Pacific View Road that will look familiar to fans of the Flinstones cartoon sitcom.
The cavernous one bedroom, two bath home sits on a 23 acres lot with unparalleled 360 degree breathtaking ocean, mountain and city views influenced by changing light.
Click here for more »
---
---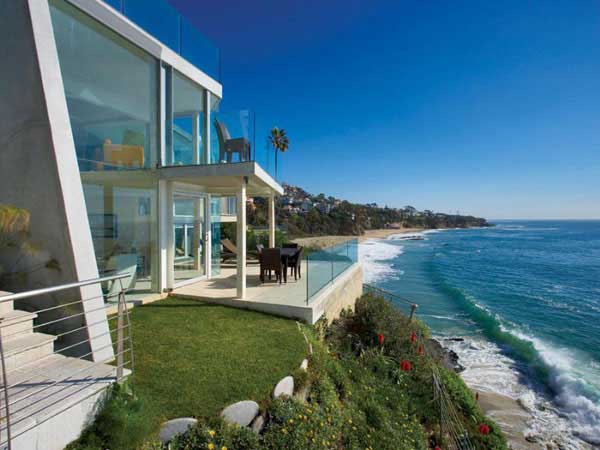 This single family villa spreads over 2,470 square feet, featuring a tasteful remodel that transformed the residential building into a dream oceanfront house. The Laguna Beach Residence is located on a promontory, overlooking the huge stretches of water from behind transparent glass walls.
Click here for more »
---
---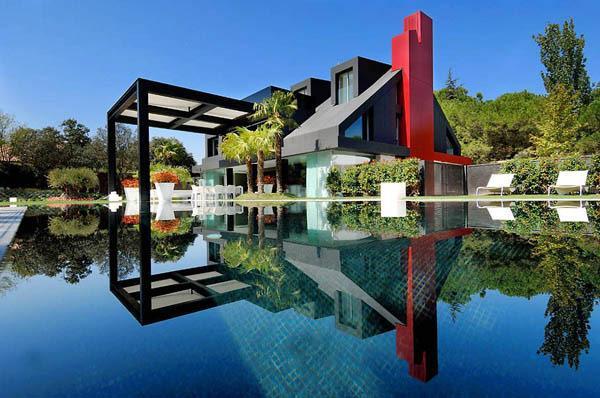 The impressive modern home located in the northern part of Madrid, Spain. The residence has a total living space of 9,421 square feet (875 square meters) and accommodates no less than seven bedrooms. No matter what the standpoint, the exterior of this contemporary Madrid villa is unusual, some might say even picturesque.
Click here for more »
RECENT POSTS