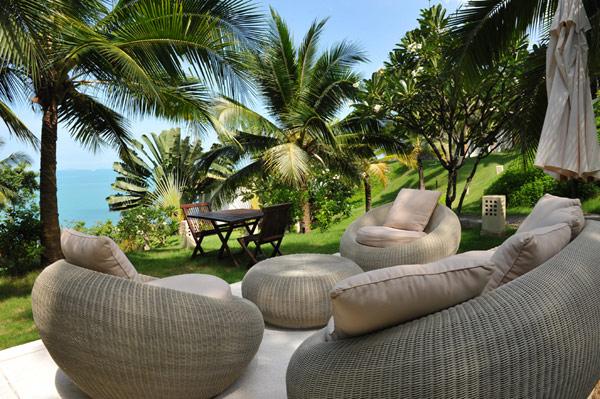 Integrated in the lush vegetation of the Thai island of Koh Samui, Villa Beige is located on an impressive natural 5,000 square-meter beach-front private lot, overlooking the coastline.
Villa Beige has 4 double-bedrooms with en-suite bathrooms, a private marble pool, a modern entertainment living room, a private spa and steam sauna, gym, private beach facilities, a fully equipped office, Internet Wi-Fi in all buildings and resident staff including a professional chef and a security guard.
This retreat in Thailand is equipped for guests who enjoy luxury and don't like to leave anything to chance. Mediterranean design defines the villa throughout. As for the furniture arrangements, some of the items are said to be designed by the owners, while other were imported from around the world, mainly from Italy and France. Have a look at the photos and tell us if they trigger and holiday-related sensations.