Browsing "Illustrations"
---
---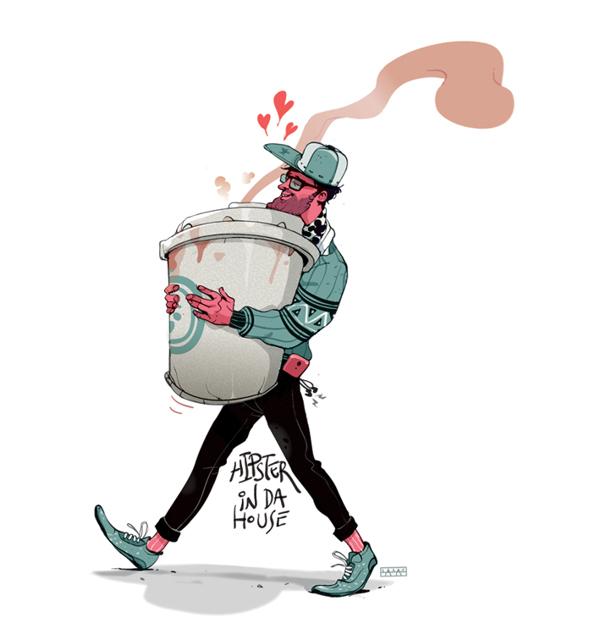 The whimsical illustrations by Bournemouth, UK based illustrator Baran Sarigul.
Click here for more »
---
---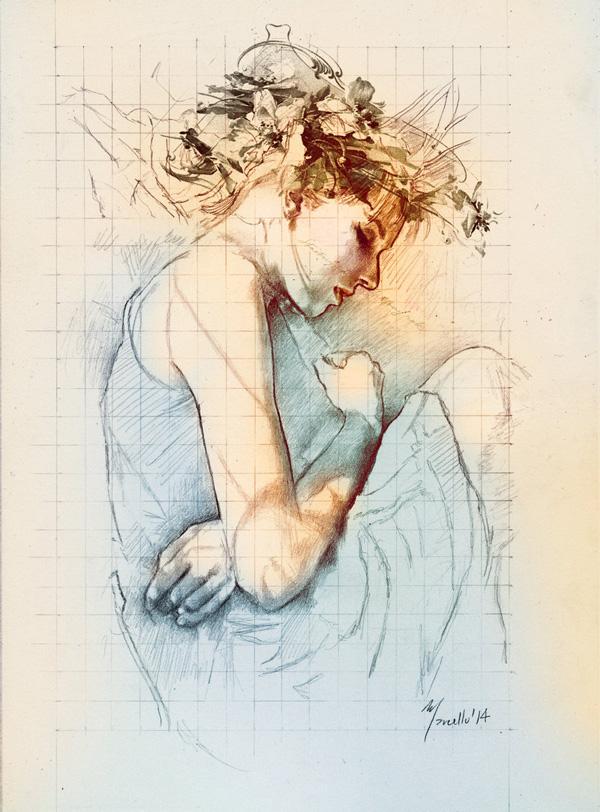 Vintage illustrations by Peru based illustrator Marcello Vargas-Machuca Puell.
Click here for more »
---
---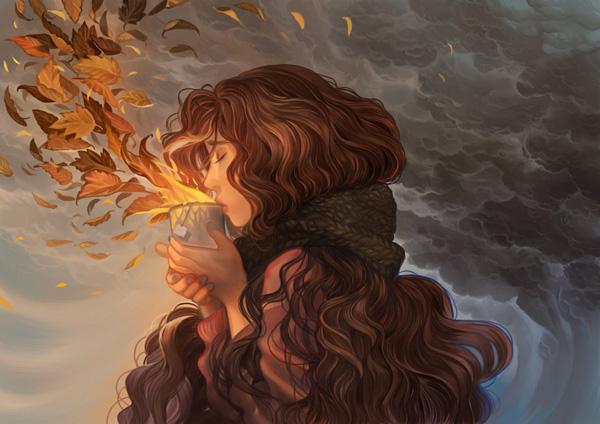 Wiktoria is a talented illustrator from Poland who created the amazing illustrations fused with vibrant and gentle anime style. Wiktoria's drawings are warm and playful and full of great colors and details.
Click here for more »
---
---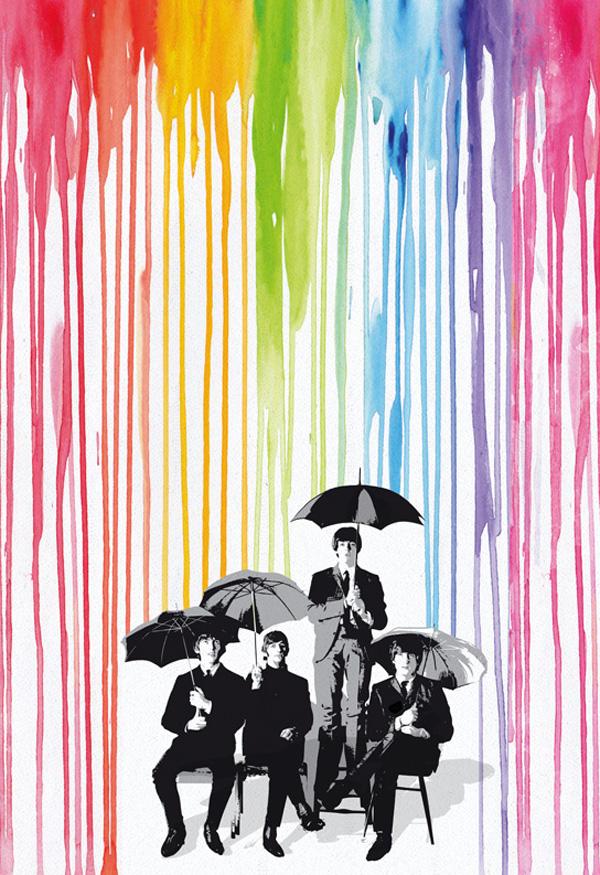 2ToastDesign is the 2 members creative studio – Jordina & Nando, a loving couple living in a sunny penhouse in a small beach town near Barcelona, Spain.
Click here for more »
---
---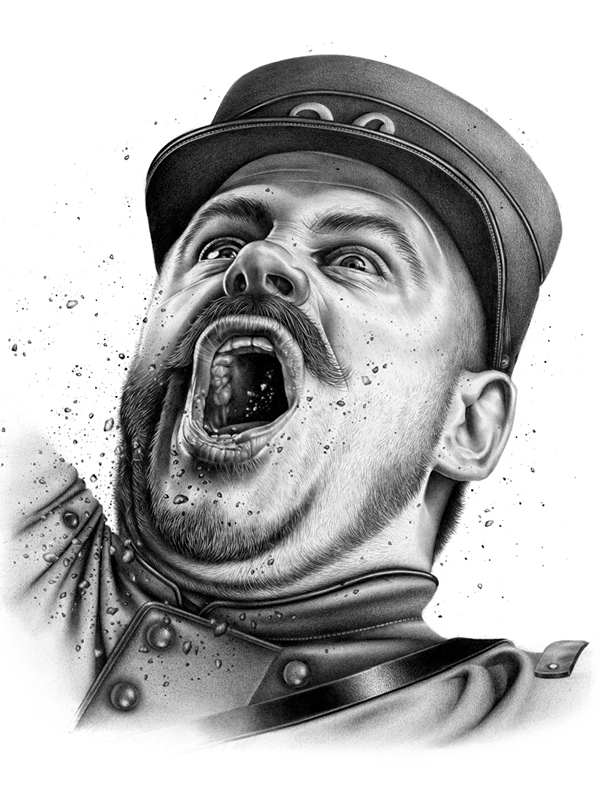 These humorous portrait drawings by illustrators in Violaine and Jeremy, a graphic arts studio based in Paris, France.
Click here for more »
---
---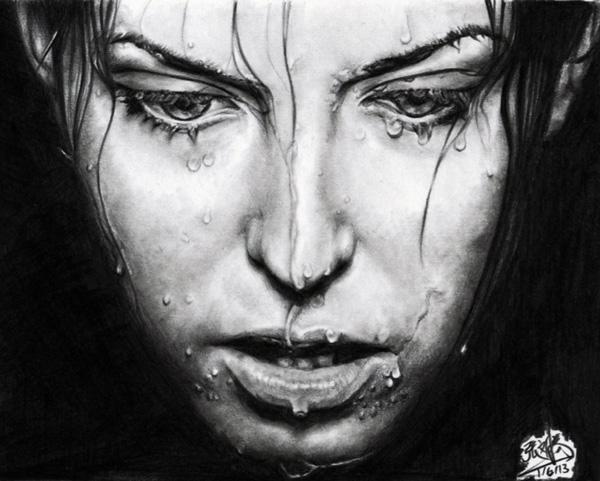 Amazing pencil and ballpoint pen drawings by David Chong. Davis is a Singapore basedself-taught hobbyist who specialises in pencil drawings. He is also hobbyist to create digital iPad finger paintings.
Click here for more »
---
---
Cats are maybe not considered a man's best friend, but they surely are seen as the prettiest pet! Cat lovers are sometimes even perceived as over-eager, posting photos and pictures of their cats all over the internet. Honestly, who hasn't been caught watching hundreds of cute or funny can pics online!
Descriptions of cats range from lovely, cute, fuzzy and adorable, to egotistic or aloof. Be as it may, cats are beautiful, and while some people like to take photos of them, the more artistic ones enjoy drawing them.
It you are one of the aspiring artists, here is how to draw a cat.
Click here for more »
---
---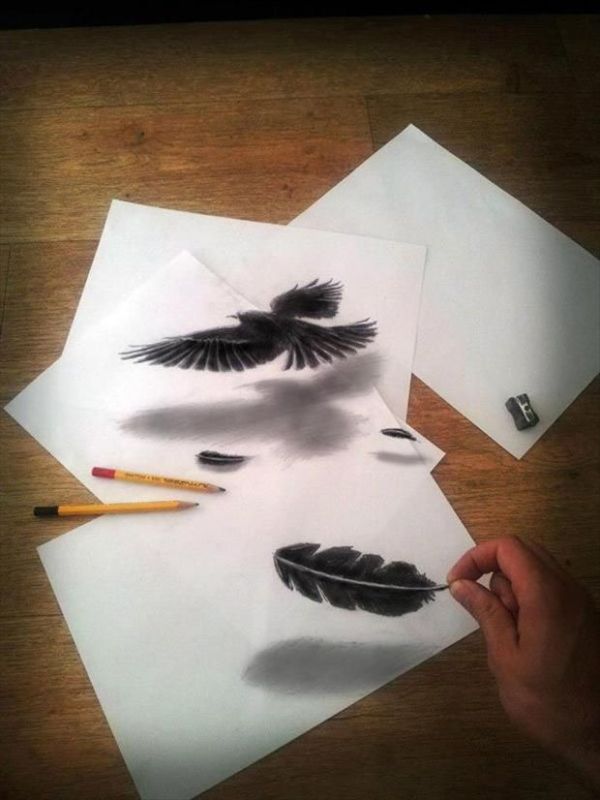 44. Ramon Bruin – Feathers – As it flies low over his paper, Bruin's bird seems to have lost a feather.
Illusionistic art has been around since Ancient times, when unknown painters depicted fictional landscapes on inside walls of wealthy Pompeians. And even earlier, on Crete and throughout the Greece. Illusionism was the only tool painters of antiquity had that allowed them to create the feeling of depth, artificial space on a flat surface.
Click here for more »