Browsing "Illustrations"
---
---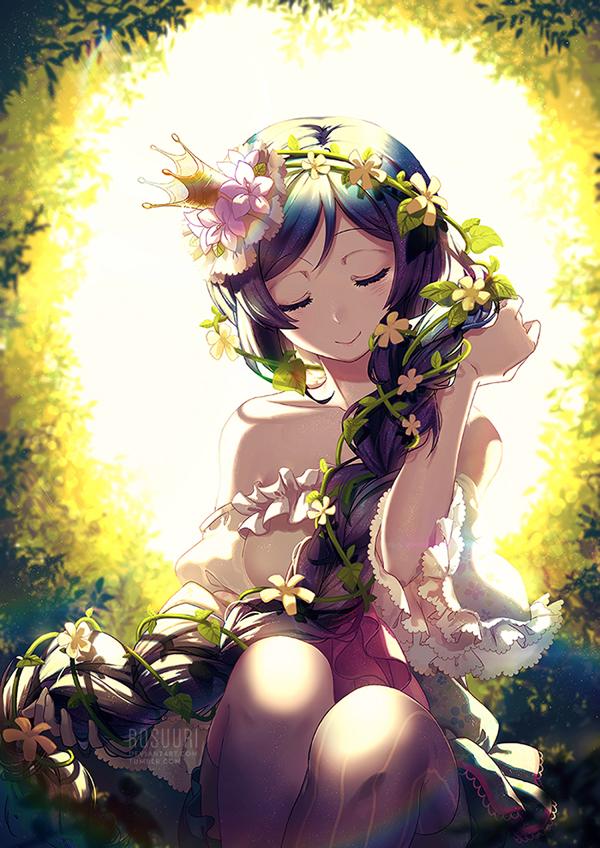 Roslee is a digital artist based in Philippines.
Click here for more »
---
---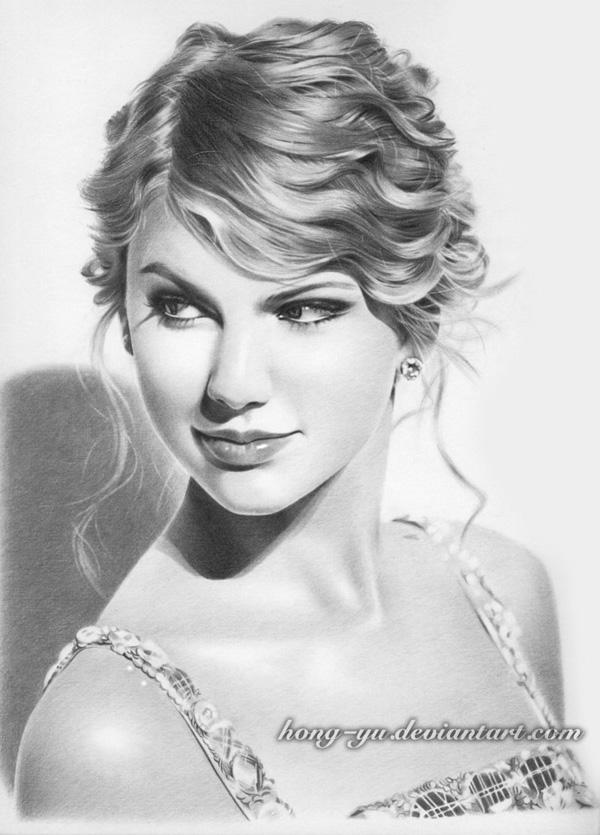 Celebrities are always favorite targets for artists to draw. Malaysian artist Leong Hong Yu presented the list of realistic pencil drawings of celebrities' portraits.
Click here for more »
---
---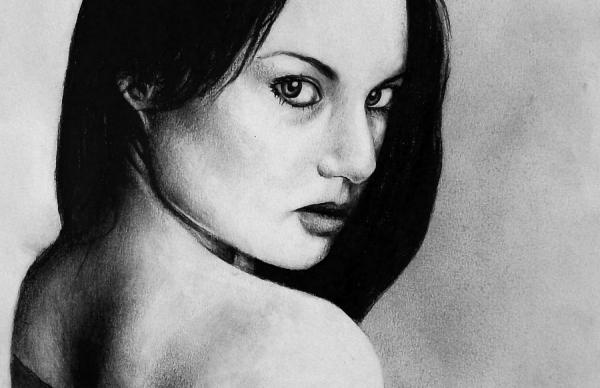 Rhyn Williams is a Welsh traditional artist from the United Kingdom with Bachelor of Fine Arts who loves to create portrait pencil drawings based from a stock image.
Click here for more »
---
---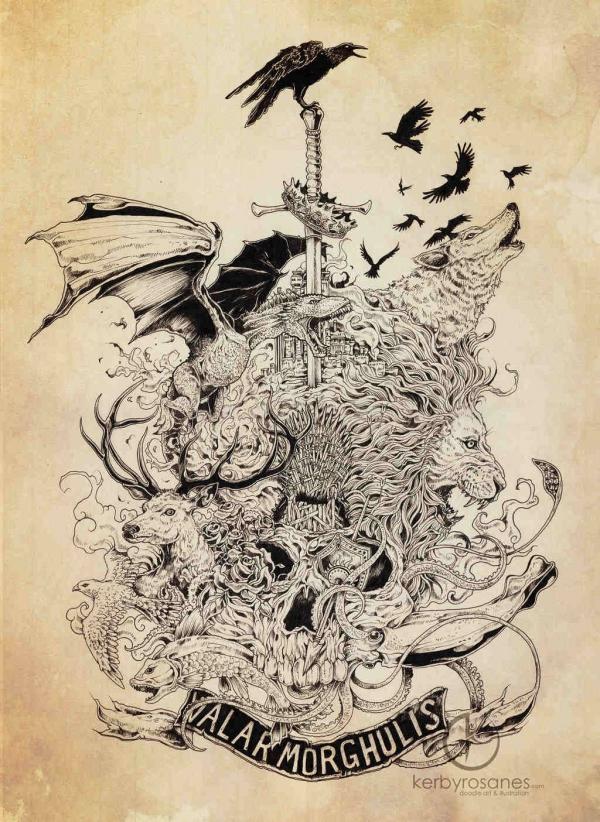 Valar Morghulis – a sketchy piece inspired by the themes of HBO's epic fantasy series, Game OF Thrones.
Kerby Rosanes is an illustrator based in the Philippines. He usually uses ordinary black pens and magically illustrates his own doodles with them. His passion for this personal hobby turned out to be his part time freelance job after being recognized in various design blogs, international magazines and even online communities. Most of his sketches and doodles are characterized by whimsical lines, patterns, characters as well as little elements which he spontaneously combines to create different intricate massive compositions which depicts his everyday experiences or even anything that inspires him. He usually uses his Unipin Fine Liners and Moleskin Notebooks as mediums for his work. Although he has recently left his job as a graphic designer in a local company, he does not regret it as he can now finally pursue what he truly loves to do. Now, he creates more art for personal projects as well as commissions for various clients. He even collaborates with other fellow artists and design agencies around the world. His devotion in what he does makes each art piece he makes worth it.
Click here for more »
---
---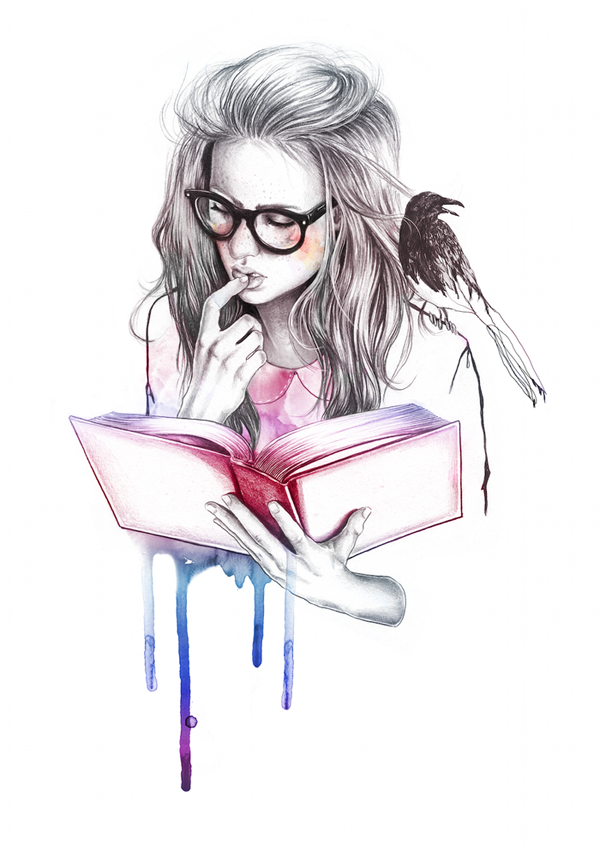 Bookwork – a girl reading the book. The standing bird represents the integration of surroundings and the figure.
Oslo based freelance illustrator Esra Røise continues blowing her fans with her elegant and whimsical illustrations. Most of artworks feature young figures with fashionable style or elements. Watercolor is the best to apply a sense of surreal and abstract, evoking one's interpretation from different angles.
Click here for more »
---
---
SangSang is a young female artist from South Korea. She makes art pieces using watercolor, marker pens, glitter glues, spray paints and other disposable personal ornaments. She then edits her work via Photoshop to create different effects on her art pieces. Her art can be described as different, quirky, colorful and playful. To her, she is inspired to make more art because she believes that whatever she does creates stories, stories she wishes to share to everyone through her work. In her opinion, her work is different from other artists because she whenever she draws, she tries to imagine herself as whoever or whatever she draws. This is how she internalizes to be able to create her own art. She believes that she can change Korea through her drawings.
Click here for more »
---
---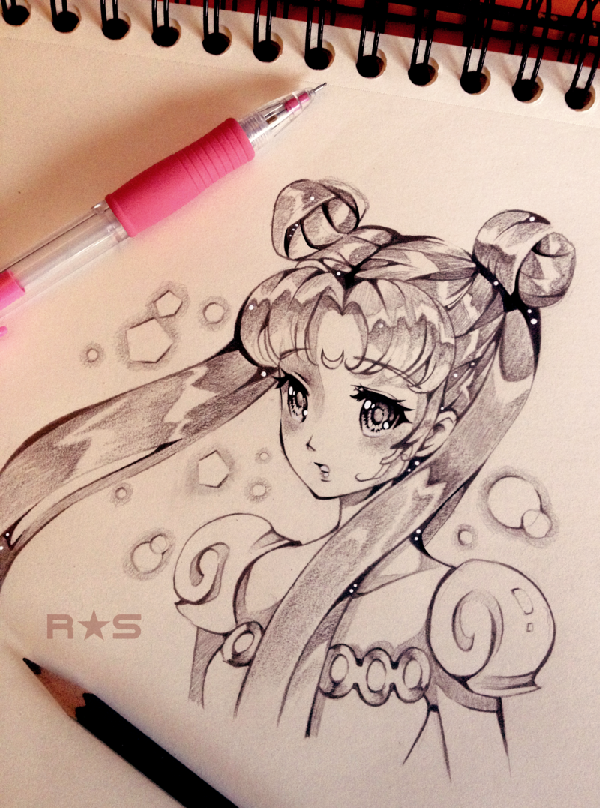 Amazing traditional art by reiraseo. Only using a ballpoint pen, the carious ink shading used on this traditional art is very impressive. The contrasting soft and hard shadowing also adds to the illusion of a dreamy background surrounding Sailor Moon.
One of the greatest memories we could have from childhood is watching an array of cartoons played on the television. More often than not these cartoons accompany us during the early hours of the weekend before we go out to play with friends.
Click here for more »
---
---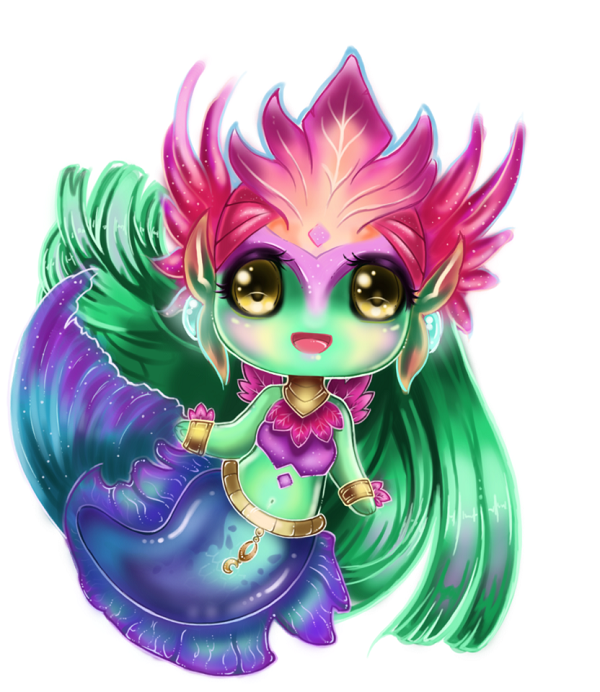 Lighane or Lisa is an artist from Nuremberg, Germany, who is an avid fan of League Of Legends and also enjoys drawing and painting. Because of her love for gaming, she often makes illustrations based on her favorite video game characters. She also likes to make chibi illustrations of many anime and movie characters however, her style is not limited to drawing anime like characters but even realistic ones. Her mediums include the conventional colored pencils and colored pens however, she also sometimes uses digital art. With a balance of cute and realistic, Lighane often does her best to surprise her fans. Want to see more of her work? Then visit her website.
Click here for more »
Follow Me on Pinterest
RECENT POSTS