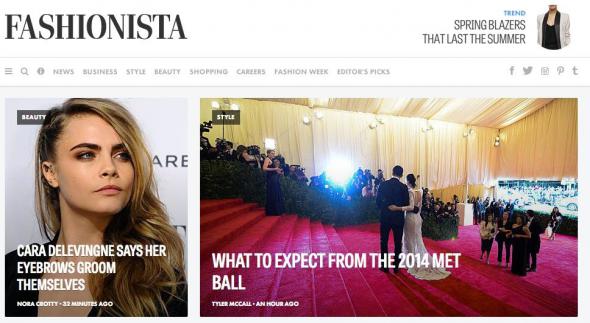 Built on a magical equilibrium while standing between conformism and rebellion, fashion is a universe made of art and money, ideas and innovation. But how can you keep track of all the different trends and models? How can you really tell if what you wear is "hot" this season? If you live in Milan, Paris or New York, the global capital cities of fashion, you could just walk down the street and have a look around. You will meet top models and you will have a general sense of what's going on in the fashion industry, no doubts about that. But if you live somewhere else, or if you want to be inspired by countercurrent trends and ideas, is there a way to be fashionable, no matter what? The answer is yes, thanks to these beautiful fashion blogs!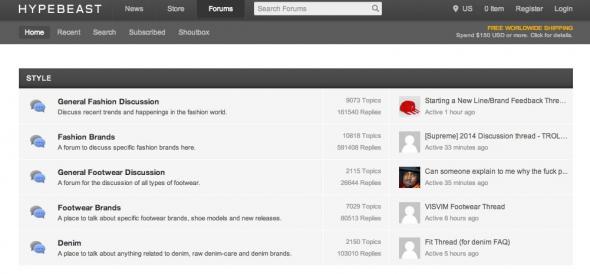 Highsnobiety

Red Carpet Fashion
Fashion is a very personal thing. It is a matter of personality and character, a way to express who we are, a channel to scream to the world "here I am, can't you see me?". At the same time, however, fashion is also the expression of a culture, it is the mirror of a set of values and also the backbone of the sense of belonging to a particular group or trend. Are you a "rebel"? Are you a romantic person? Do you like bright colours and funny patterns? Or maybe you love black and you can't live without your punky outfits? It doesn't matter, fashion will be there for you.

The Sartorialist

Are you lost? Do you need help to decide how to paint your nails? In these blogs you can find tips and trick for your personal makeup. Are you looking for something classy to wear but you are not quite sure how to complete your outfit? No worries, you will be able to look at how some of the most elegant people in the world dress. You can be inspired by the work of the best stylists in the world. Maybe you could even find something interesting looking at "red-carpet fashion". And if you like indie rock and punk, there is a indie branch of fashion waiting for you. Plus, you don't really have to stick to one blog, just like you really don't have to choose always the same style. Change scenario, change colours… play with your own identity and with your personal fashion. You can choose different accessories, change haircut, paint your nails using a new colour and much more. Fashion is a business but it is also truly the art of self-expression. Choose what you like, the things that feel more comfortable on you, the real "you". If something feels right, wear it! Don't listen to what people say: you are your own stylist, the person who shape and re-shape your sense of identity. Embrace your artistic nature and let your imagination fly with the help of the most beautiful fashion blogs.


Refinery29

Fashion Indie