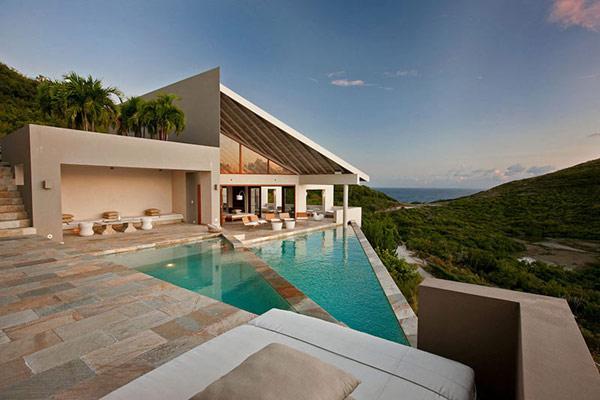 Generously offering fantastic views no matter what the standpoint, the 100 Pond Bay Estate in Virgin Gorda, Caribbean, consists of six pavilions overlooking the most spectacular beach in the British Virgin Islands.
Two infinity salt-water pools define the exterior of this uncanny retreat, giving it a distinct geometric character. At one end of the property is the master suite pavilion, with its own private cocktail pool. Next up, there are four equally-sized bedroom/bathroom pavilions in a row, each suite having its own private entrance and parking, a sitting area, and a private covered patio for two overlooking landscaped gardens and the sea.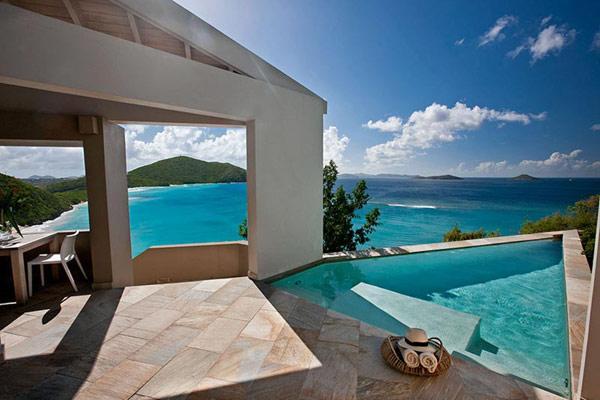 At the other end of the property is the main pavilion, which accommodates dining and sitting areas and the gourmet kitchen. The main pavilion also offers a dramatic gallery off to the side, refreshed by cooling island sea breezes, for dining or lounging with a view. Right below the main pavilion is an air-conditioned home gym with a treadmill, a universal weight machine and yoga mats.