It's the Best Season of the Year!
Although not a lot of people are really into blazing hot, sunny days, there is still no doubt that summer season is the best season of the year. It's the longest break we can get from school and even from work. It's the time for hiking adventures, beach escapades or simple smoothie parties in your backyard. There would be summer parties here and there and music festivals to go to and it's just the time to be free and have fun.
Of course when we say party, there would always be talk about fashion. What to wear, what makeup best goes with the outfit and what shoes could complete the entire ensemble in Summer. If you're more worried with the latter, you don't have to be anymore. Here, we'd be talking about the best shoes to complete your summer look. No matter what type of outing or party you go to this season, there's definitely something that will match you.
The Right Shoes for the Right Occasion
Since it's summer, you have to let your feet breathe. Wearing closed shoes are an option but it's much better to wear strappy sandals or flip flops if the location and occasion allows. Say if you're merely going shopping or on the mall, be sure that you wear comfortable shoes or sandals. When you wear closed shoes for a long time with the heat, there's a huge chance you'd have smelly feet later on. And that is an absolute no-no.
When you have to go on hiking adventures or camping on the wild, well it's best to wear hiking shoes. Try to find those ones that is comfortable to wear, has good grip and could still allow your feet to breathe. There would be lots of walking and climbing that will happen so be sure you're shoes is made for these kinds of moment.
And of course, for summer parties. You can go in heels or in flats. The choice is up to you. There are some parties with themes so it would be best to go on your best with the theme they have provided. If it's a beach party, better wear your best flats or flip flops. If it's more on clubs or party places, you can definitely rock your heels.
To help you decide what's the best summer shoes you ought to get, here are some summer must-haves that you'll definitely love!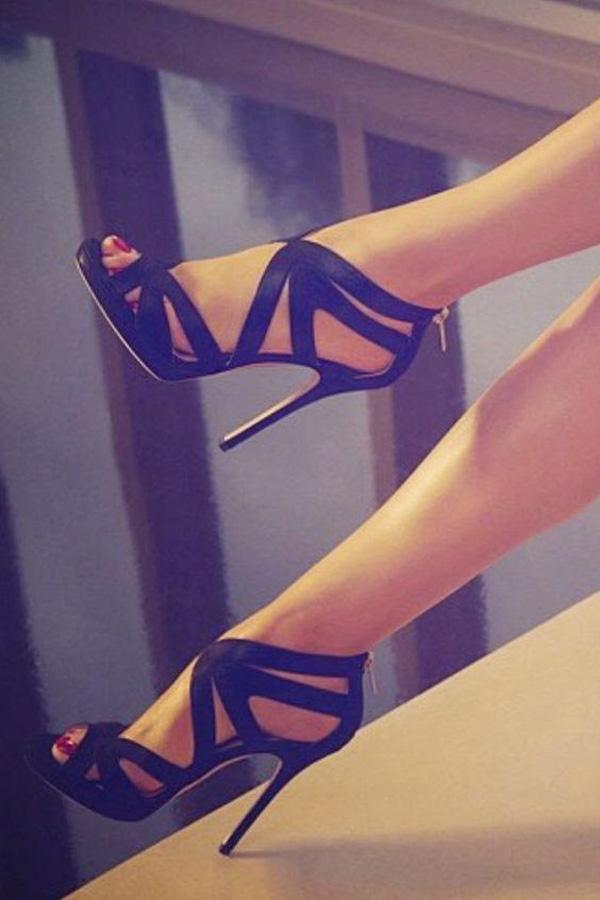 This strappy ankle-strap high heels is perfect for those party nights with friends. Works best with that little black-dress you've been hiding in your closet for a long time. It makes you feel bold and daring.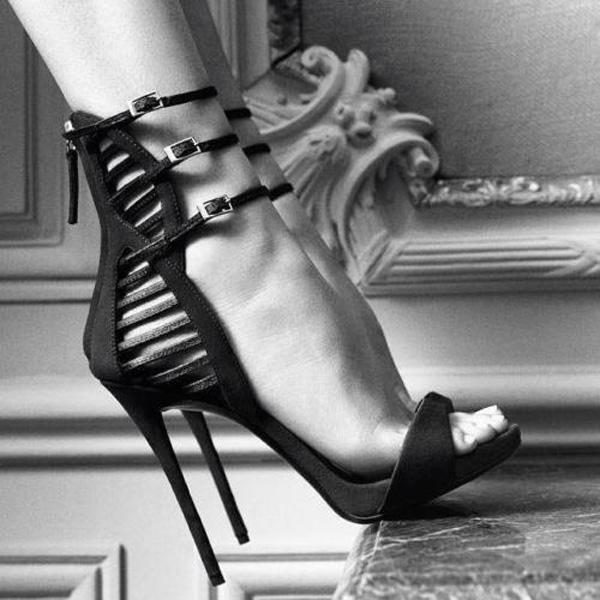 This beautiful gladiator style ankle-strap is what you need that that will give your feet the air it needs with all the walking and most likely dancing. Plus you can just show off your beautiful feet.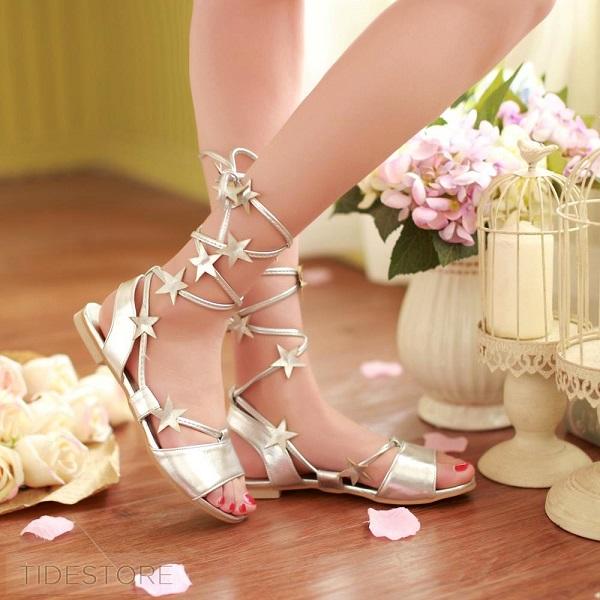 This pair of flat sandals are the best shoes to complete a casual summer look. It's unique and lovely with the star designs on the straps.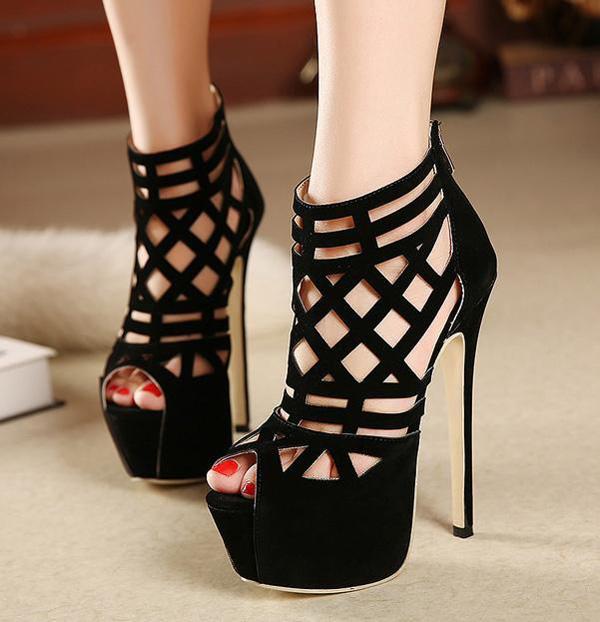 Feeling all mighty to conquer the summer parties? Get this gladiator sandals to give your outfit an extra oomph!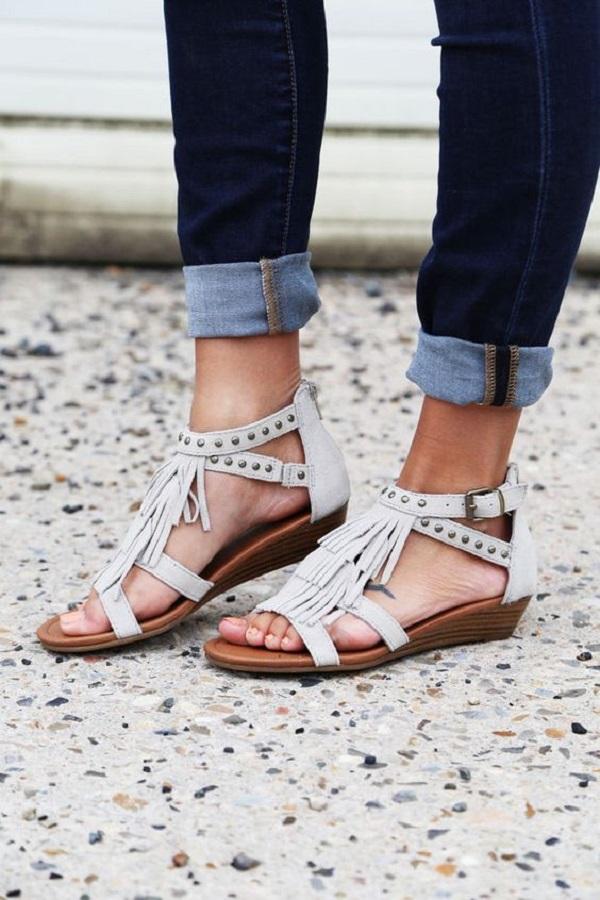 You think fringe trims are only for cowboys? You can conquer the summer without horses or cowboy hats. Just walk around freely and comfortably with these sandals on.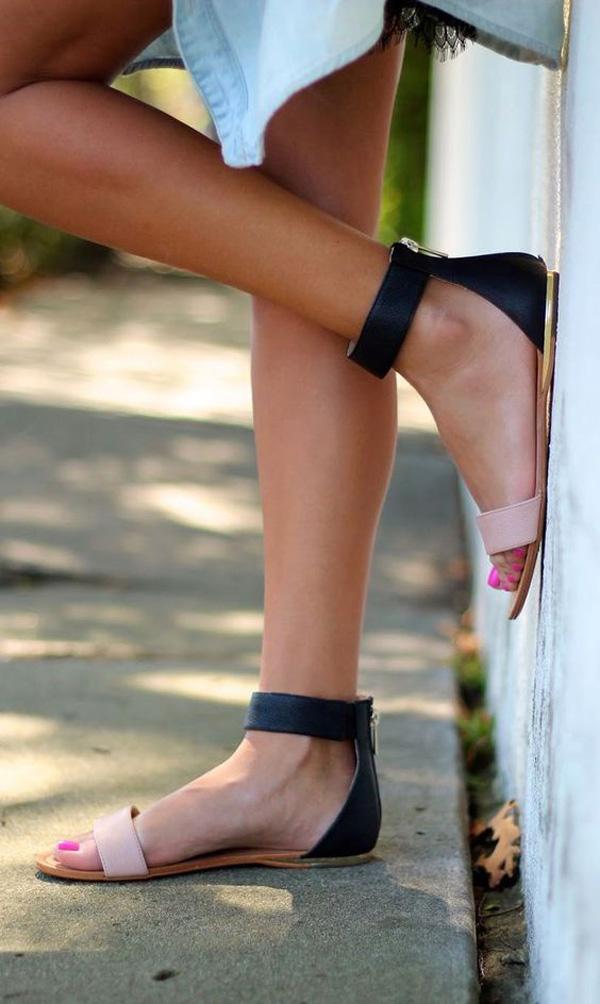 These flats may look utterly simple, but sometimes what matters most is that you are comfortable. And these would be the best shoes to have when the heat becomes unbearable.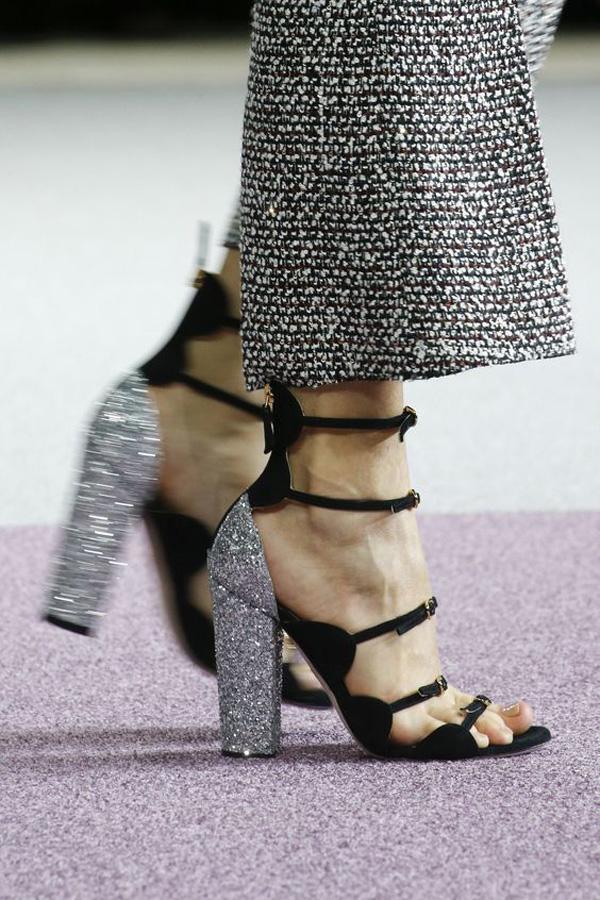 Those may be simple straps, but the glittery heels would definitely make you feel like the star of the night.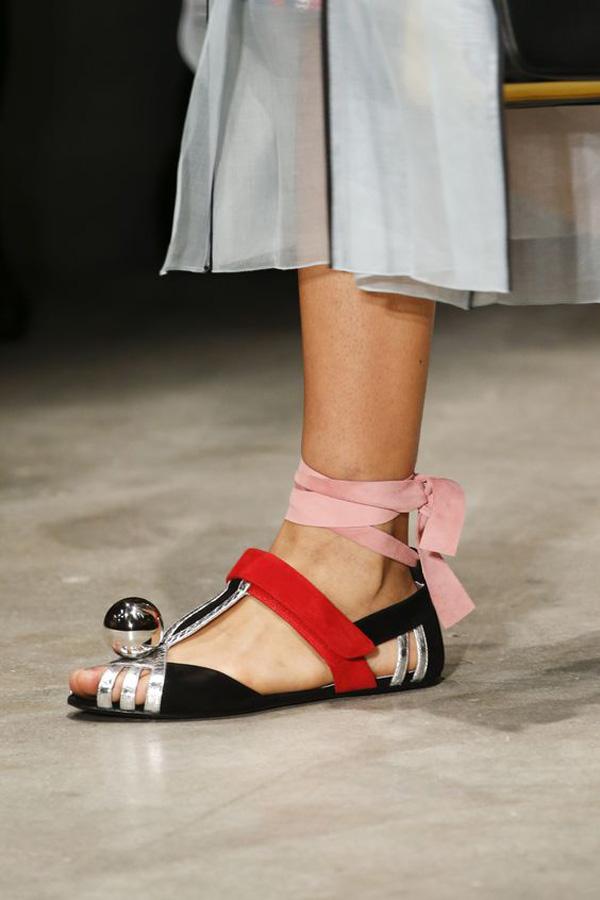 This unique but lovely flats is what you need when you're looking for something to spice up your simple outfit. Plus it's super comfy, too!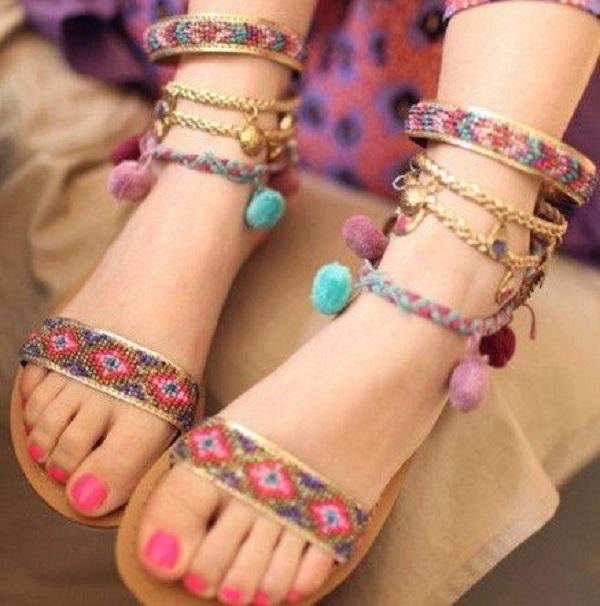 These cute gypsy-inspired sandals are must-haves. Whether it's summer or not, as long as you got that gypsy look going on, these is the perfect pair to have.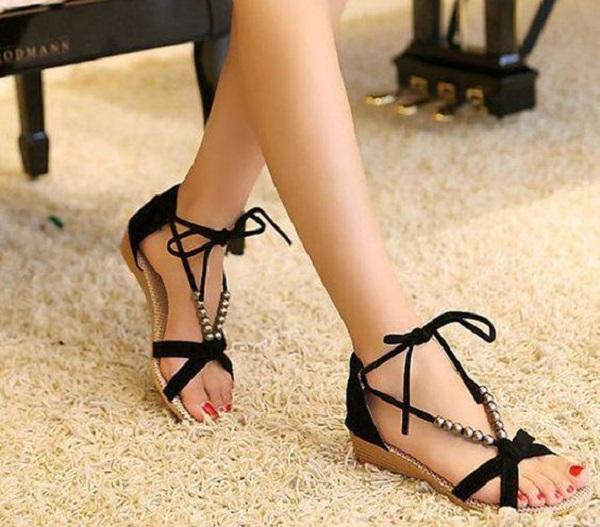 This cute but fab number is great for those parties near the beach. Not hard to walk in if you have to go through beach sand, but still fabulous enough for great parties.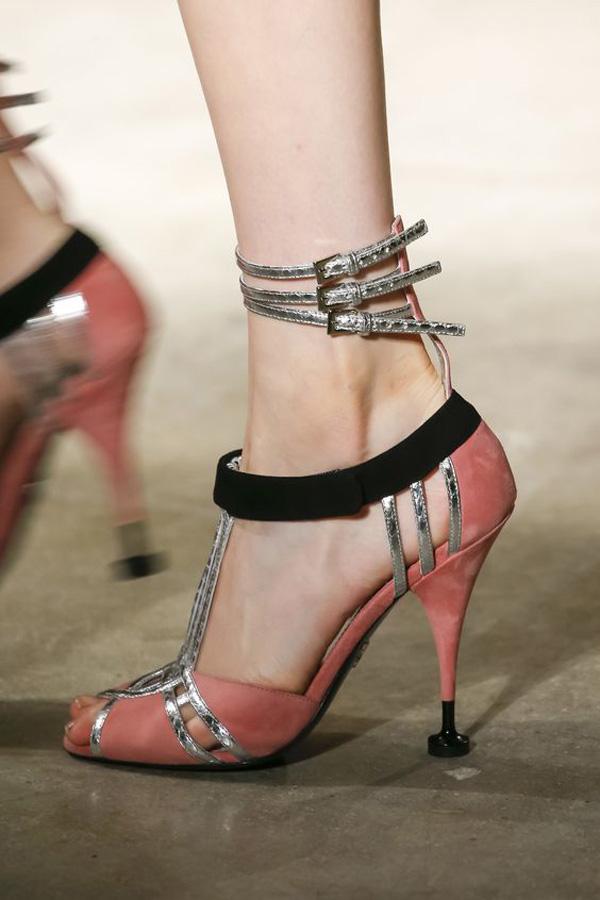 Sassy strappy heels coming up! These are the kind of heels that will always be in style. Even in summer. Or especially in summer.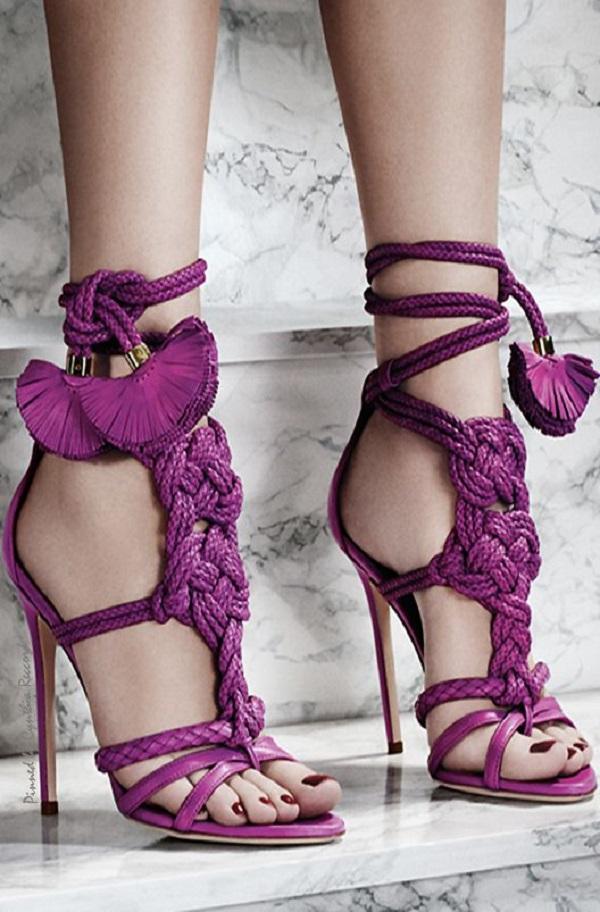 Another unique heels to add to your wishlist. It's a purple T-Strap with rope knot design.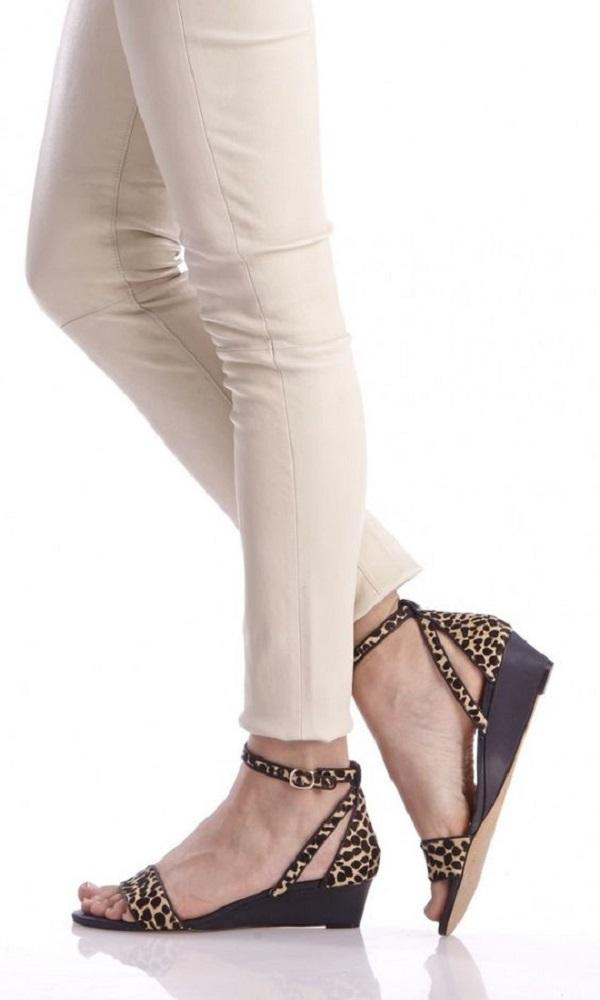 Animal prints are best worn on summer. So here's a lovely leopard print wedge sandals for a more formal look.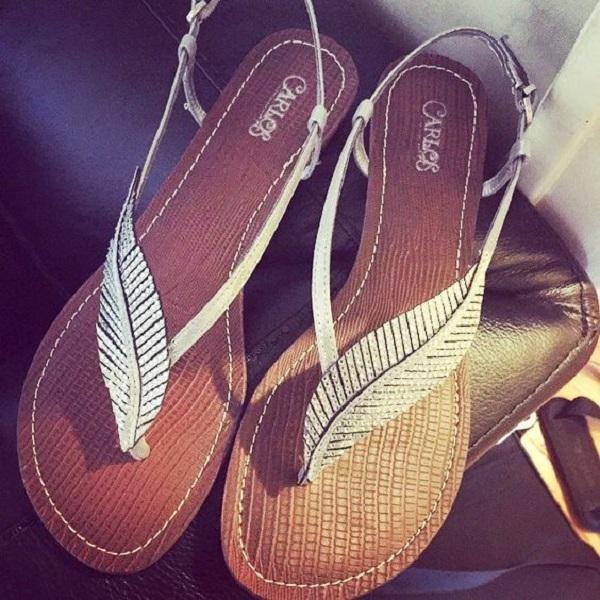 Simply beautiful and elegant. This sandal with diamond feathers is perfect for flowy dresses or if you want a subtle but elegant touch to your summer look.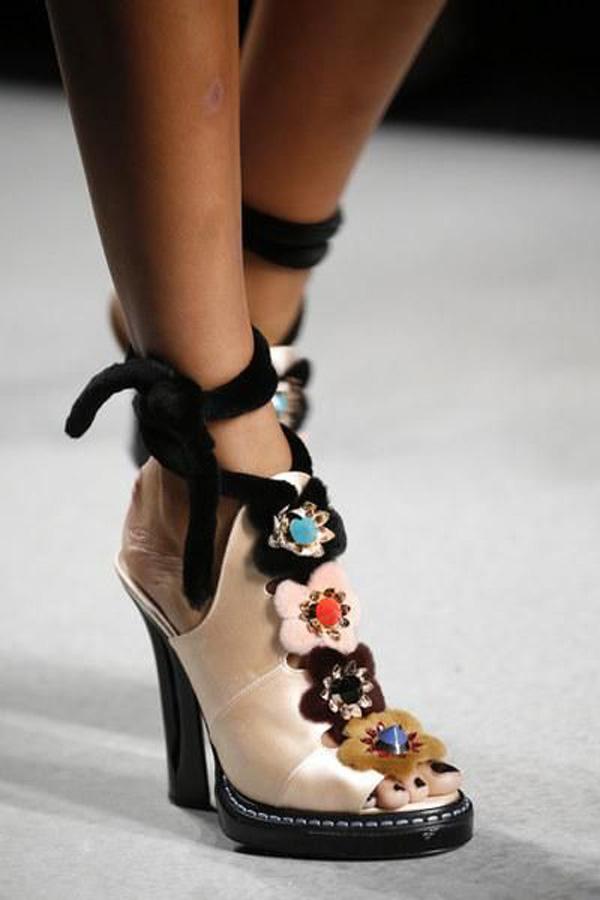 Floral isn't only a dress design. You can also have it in your summer heels.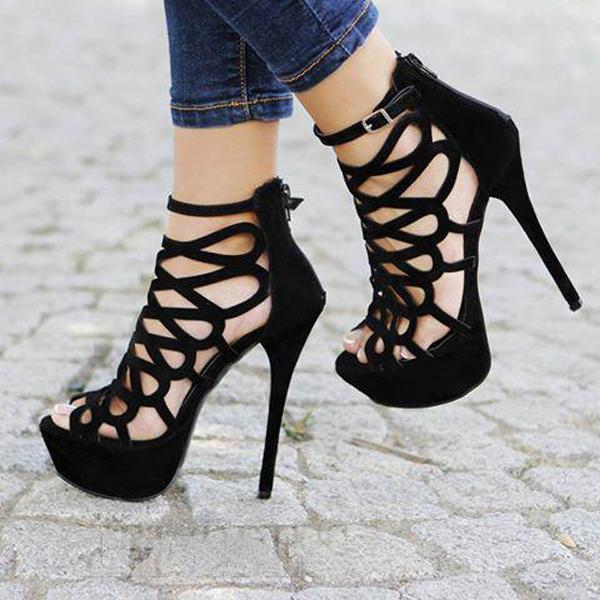 Daring and sexy. These two words would best describe this killer number.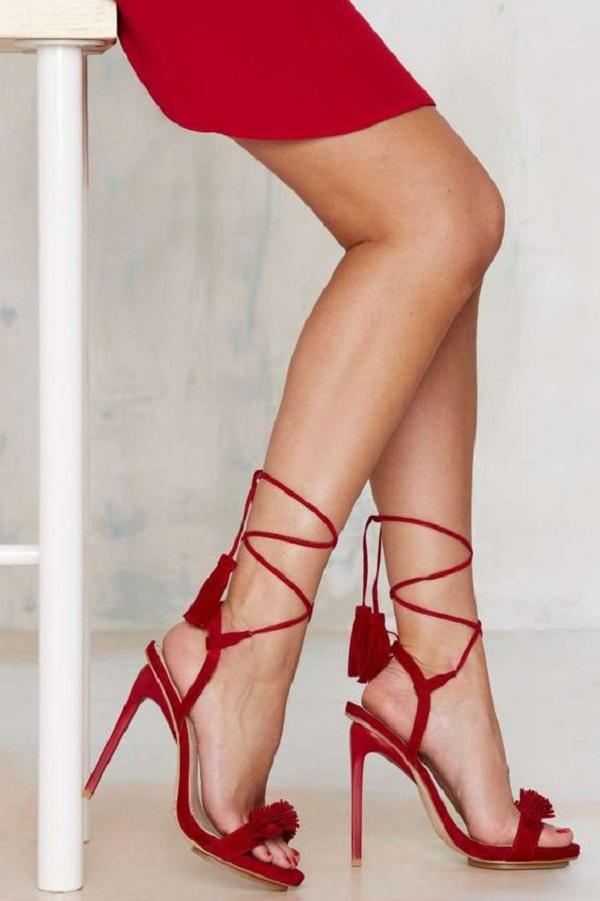 This lace up sexy number can instantly make you feel more confident. Wear it in poolside parties with a bold outfit and you'd feel more energy to party.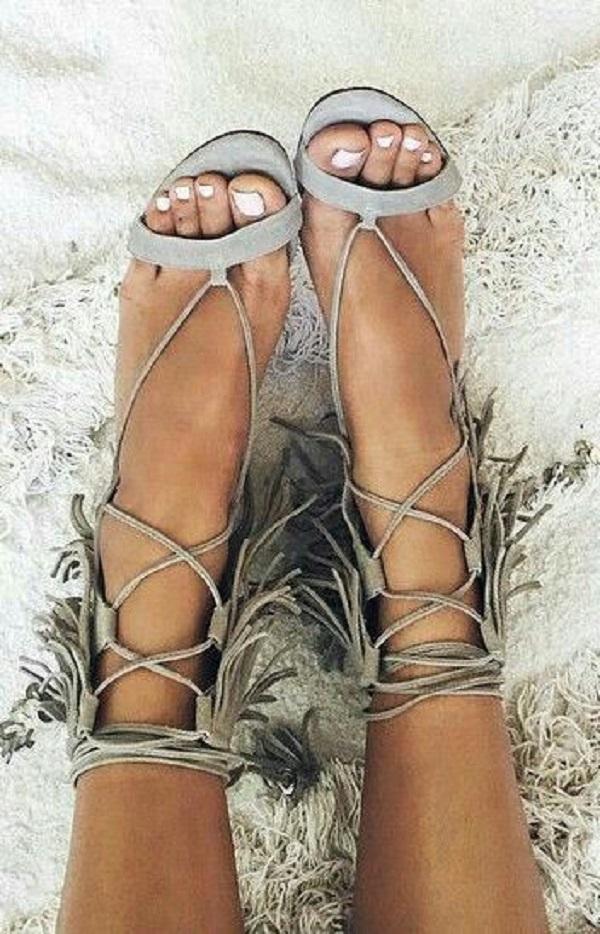 This gray lace-up with fringe trims is just a lovely pair of sandals that you need to get. Whenever you just feel like wearing a sandal, this would work. Whether your in a dress or in shorts, this will still work.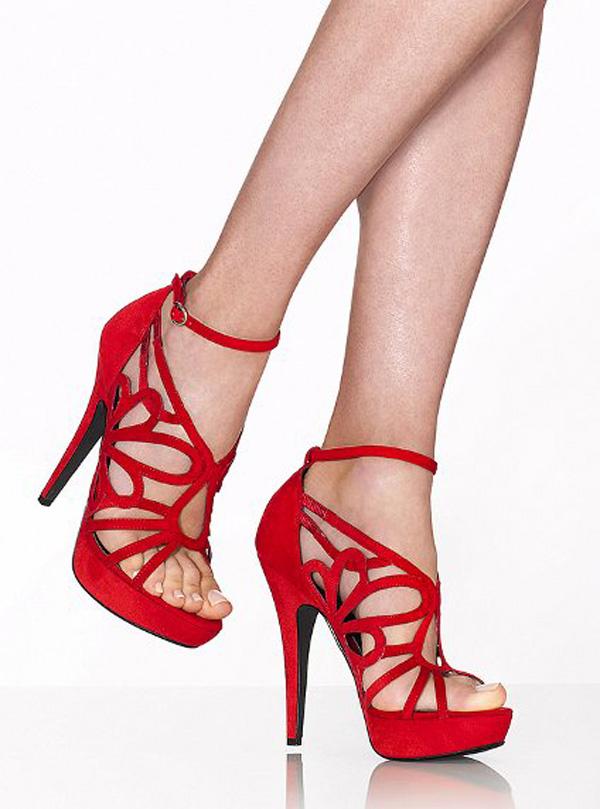 This blazing hot red stiletto is the way to go on parties. Whether it's a small fun party or a big elegant one, this versatile heels would do it's work.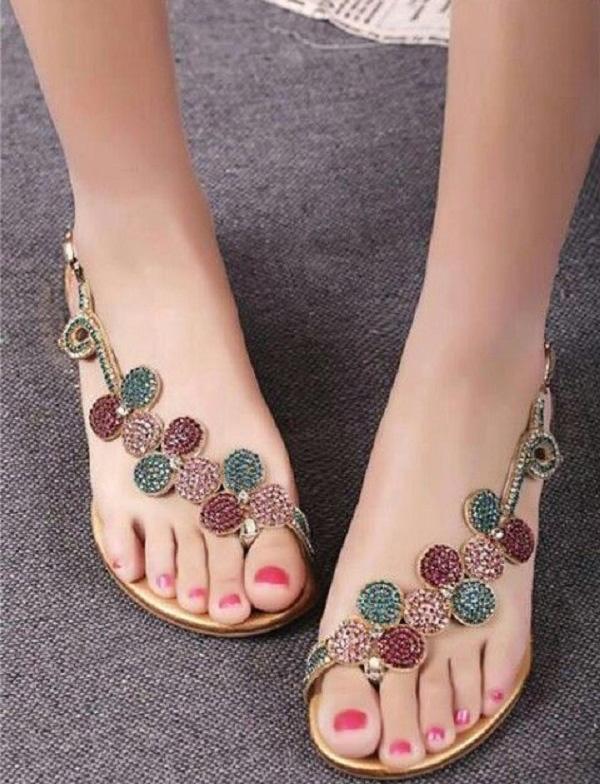 This colorful diamond studded sandals could be a complicated pair if you only look at it. But it's really secure and very stylish as well.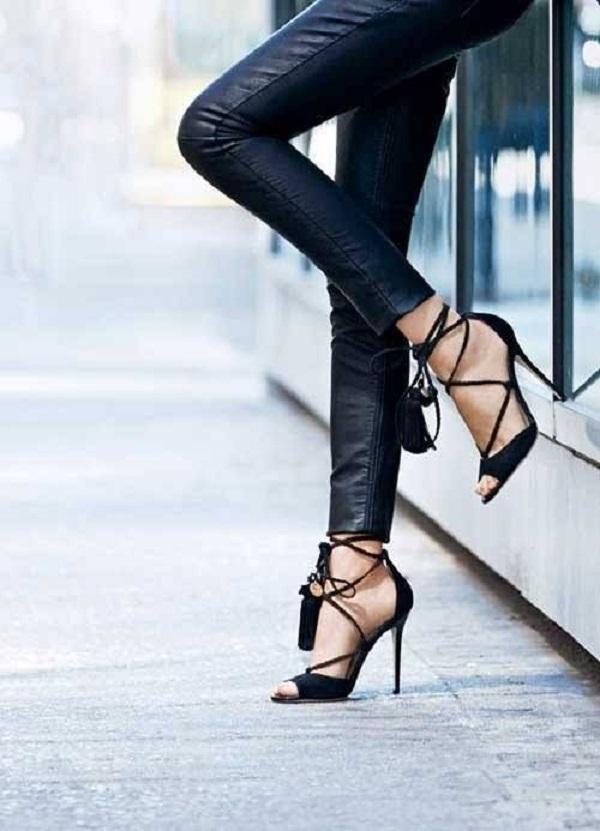 Black would never go old. And even when they say black just makes the hot days hotter, this pair of black heels will make those summer date nights look more special.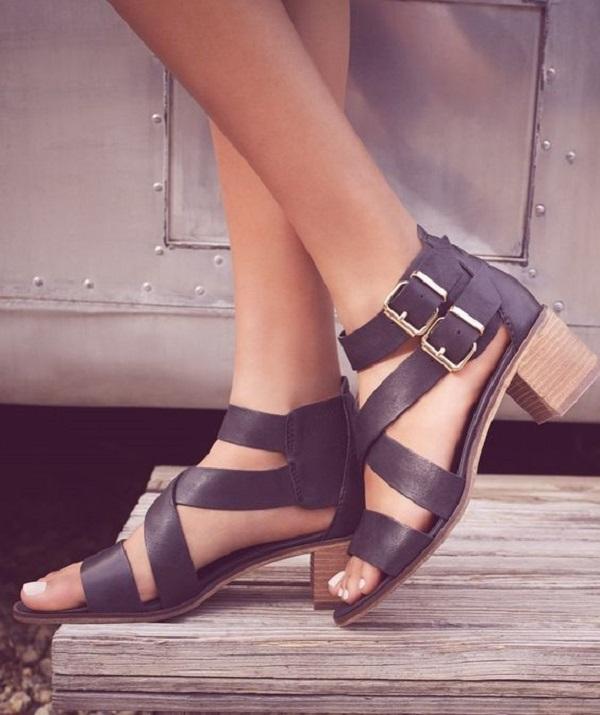 This gladiator style sandals with two buckles as ankle straps and short heels is perfect for any dressing up you may want to do this summer while not compensating your comfort.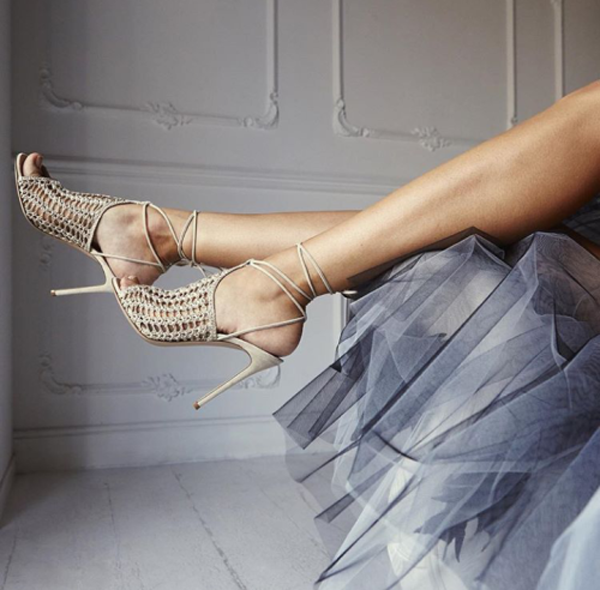 This uniquely styled stiletto works between elegance and comfort. You may be on high heels, but it would still let your air breathe for the long parties you will be attending.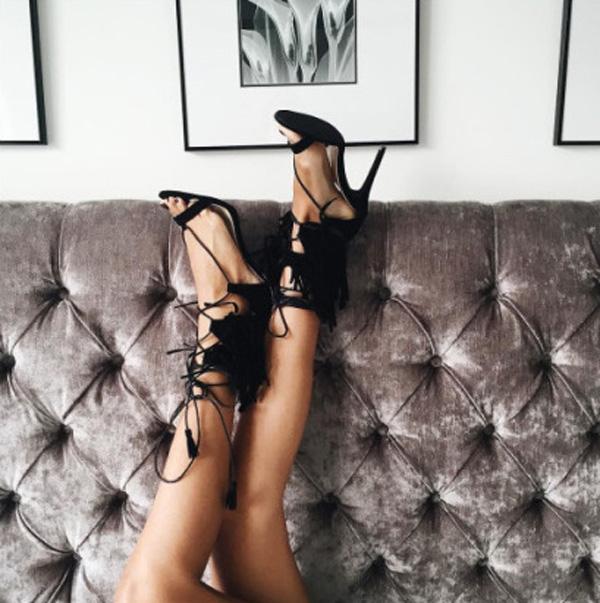 A black number to wear when you're feeling flirty and sexy; or you just want to feel more confident. It's mostly open but it's got that laced up boot-sy feeling as well.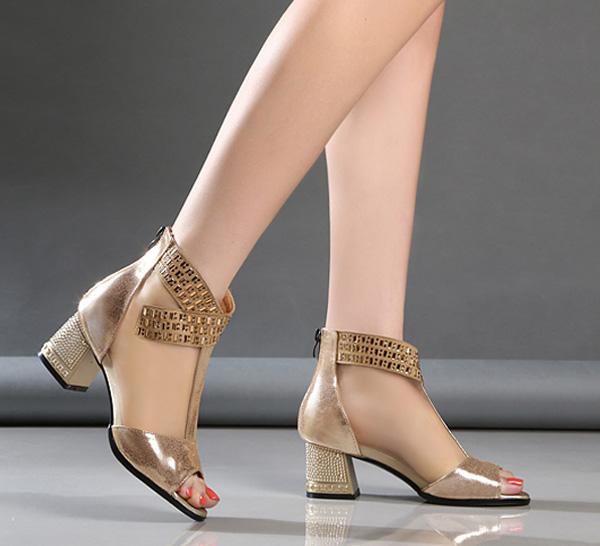 Whether Greek mythology or Ancient Egypt, you'd be thinking of the mythological goddesses and imagining you're one with this gold studded T-strap sandals.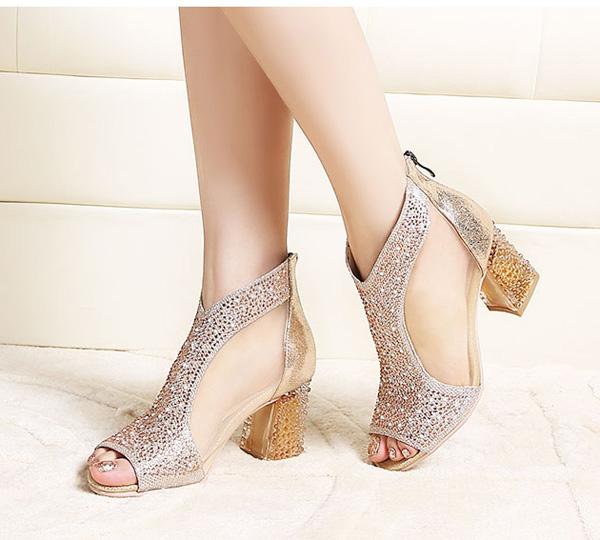 Glamorous shoes aren't only the ones with sky-high heels. This one is about an inch to a couple high but still emits that glamorous vibe. Probably because of its beautiful gold metallic color or the little studs that make it shine. Or yeah, it's likely both.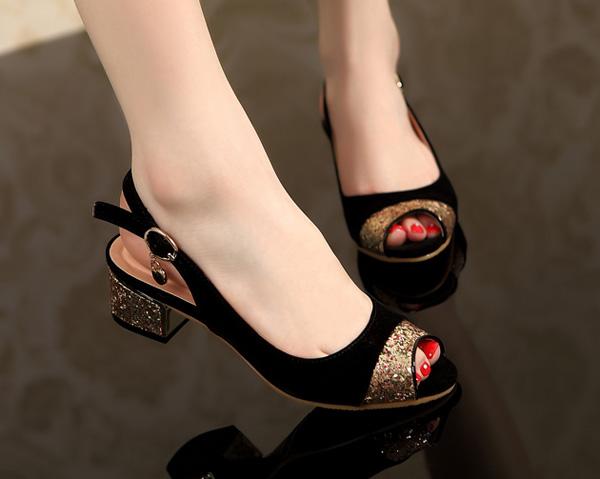 This sling-back peep toe black and gold shoes are the best choice if you want a more formal and demure look.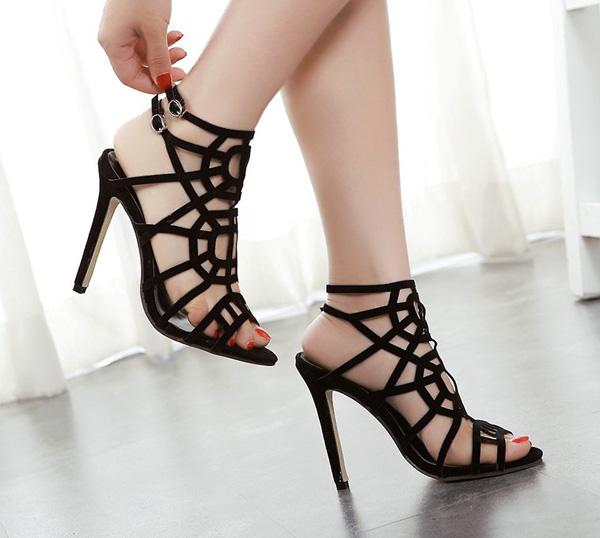 Strappy sandals are simply the best for the summer not just because of its ability to make you feel airy and comfortable way below there, but also because of its complicated and lovely designs that will make you look and feel confident.
Platform heels will help you have more comfort in higher heels so even when you're partying hard, it's still easy to maneuver around. And with the studded design, it's definitely for a party night.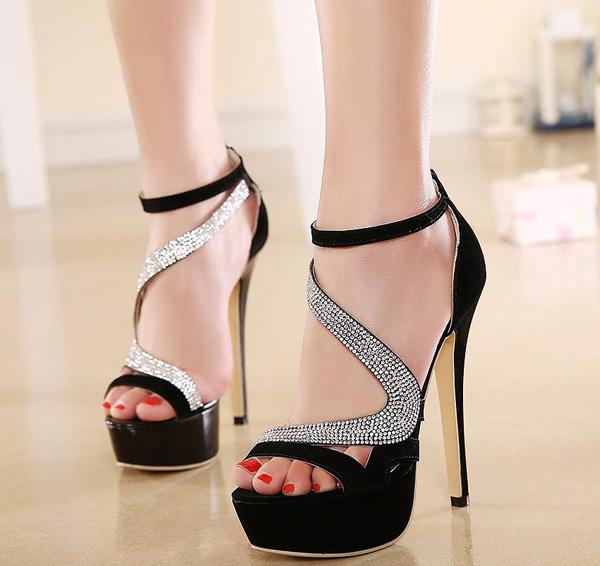 This ankle strap high-heeled sandals is great for any kind of party; the hard ones or the flowy-evening-gowns type.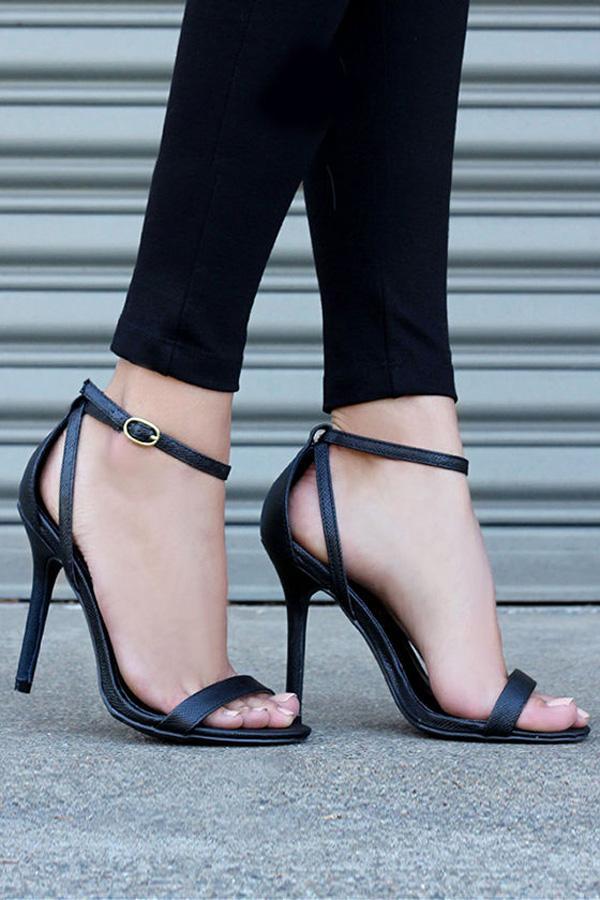 It may be a simple ankle strap heels, but that is quite the charm of this next set of heels. Very simple and great for work and meetings.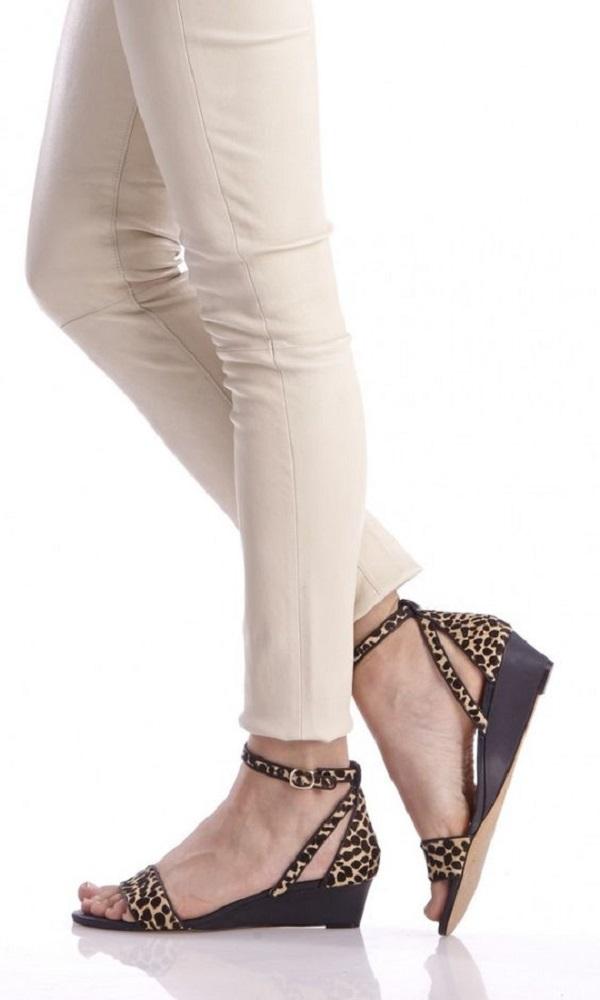 Another animal print to help you feel stronger for the work ahead.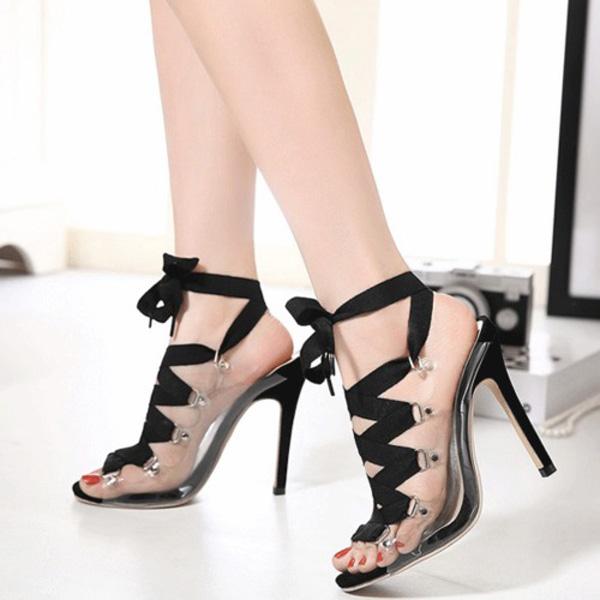 Transparent gladiator shoes would be up next. If you ever feel like you want those lace-up shoes, then this would be a lovely and yet one-of-a-kind design you don't get to see always.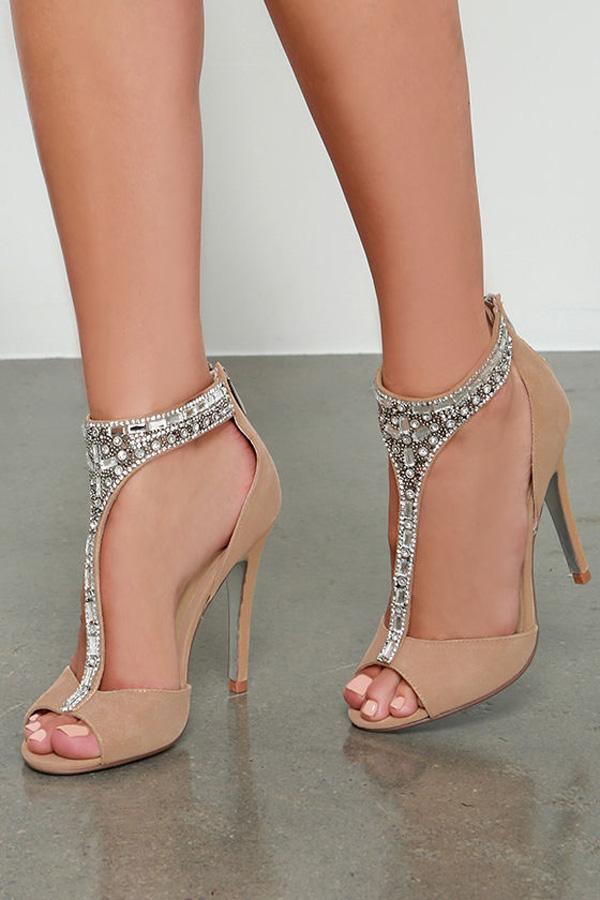 There are always something about nude colors that makes it look more formal and demure, and yet very sensual. Add it up with a T-strap of lovely diamonds and you are set conquer anything you want to do.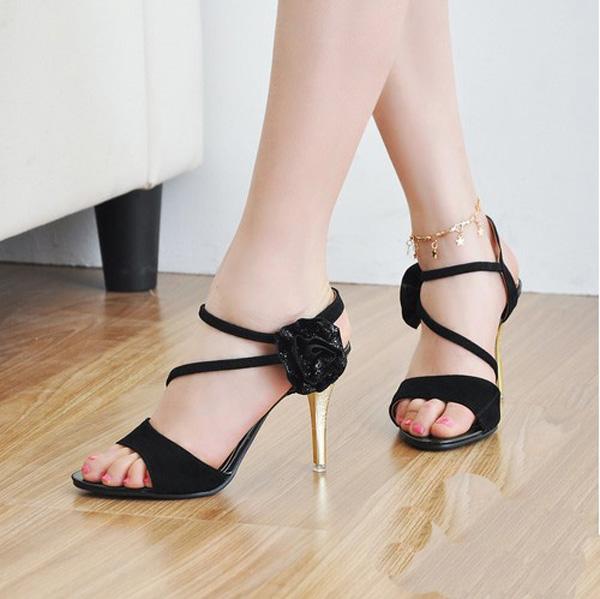 This next ankle strap makes it easy to wear any elegant dresses you got, especially some Audrey Hepburn-inspired black dresses. These shoes are delicate just like the little rose accent it got on the side.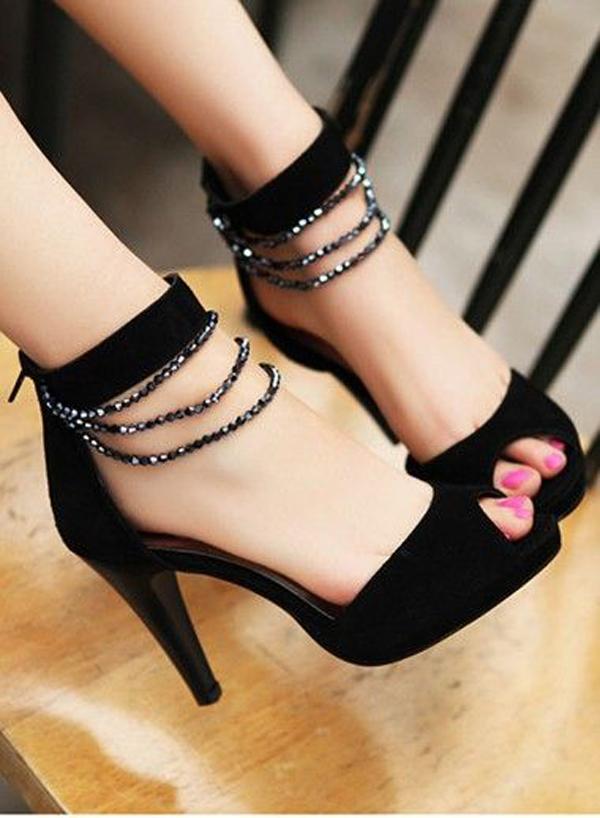 Beads in the right style, in the right way and in the right numbers can make a simple peep-toe shoes appear 5x better like in this one.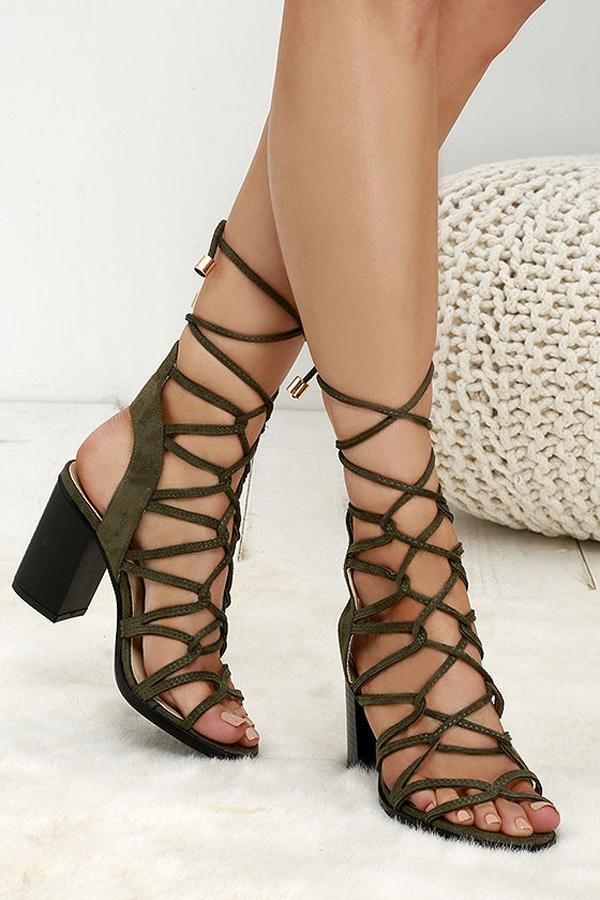 It's not just a lace-up heel. It's also a suede heel. So it's really bound to be epic.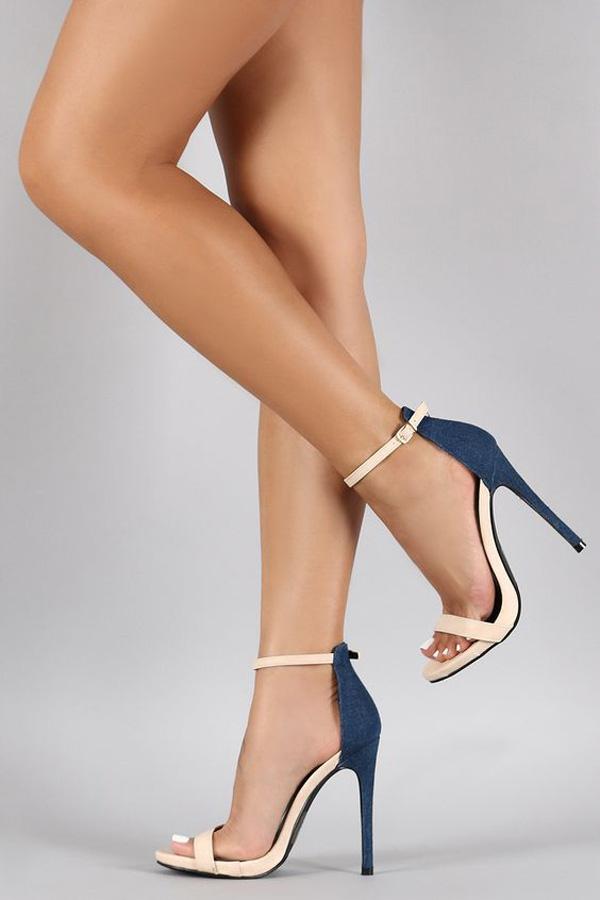 This sleek and delicate open toe heel shouldn't be underestimated. It's got a denim design in the back and the heels. So it's not really what you get to see everyday.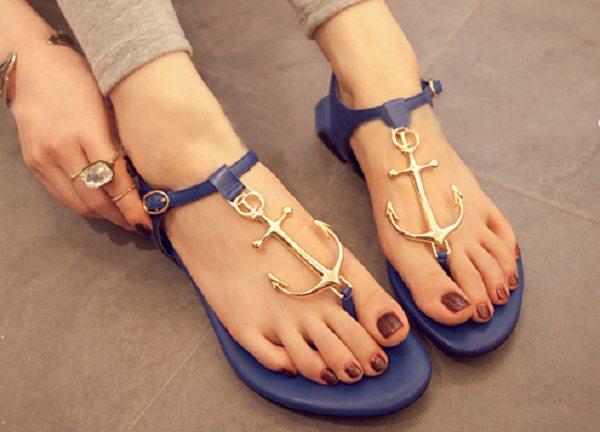 Definitely perfect for beach outings! This one has a cute and unique strap design: a gold anchor!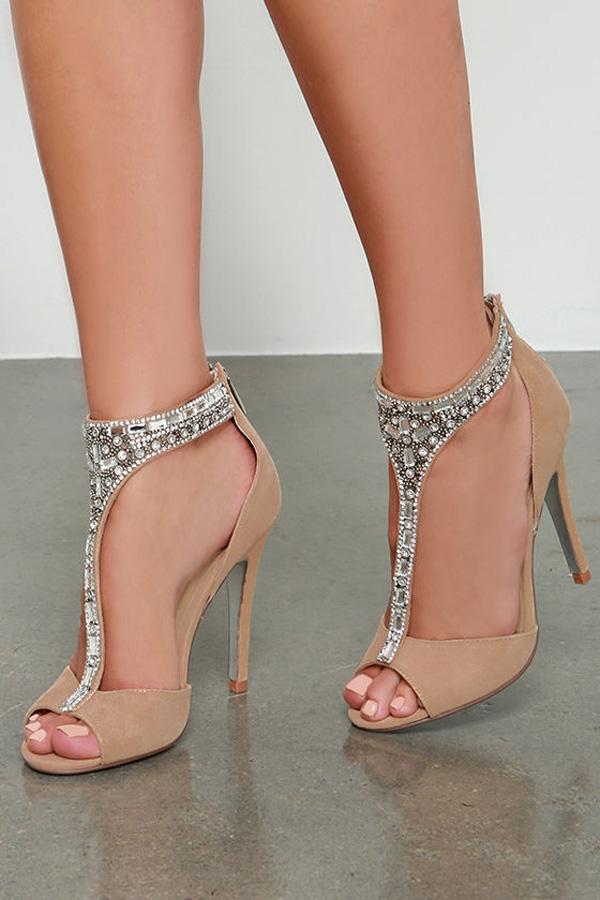 Chinese Laundry shoes are among the most popular types of shoes you can get. They're so comfortable and stylish that they sponsor big pageant events like Miss Universe. So awe the world — the universe rather, with these nude and diamond shoes.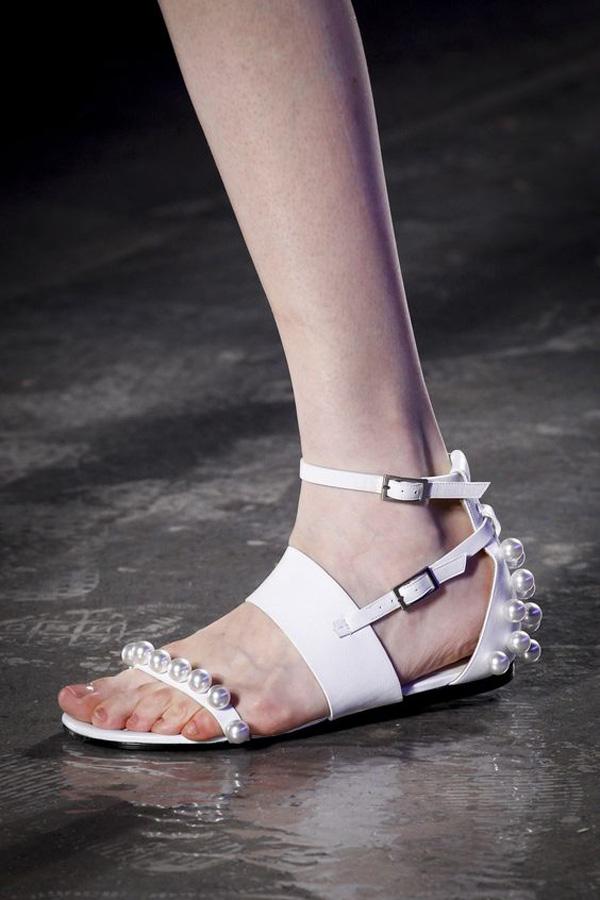 What speaks of summer? The beach. What speaks of beach? Pearls. And you got them all in this cute white flats.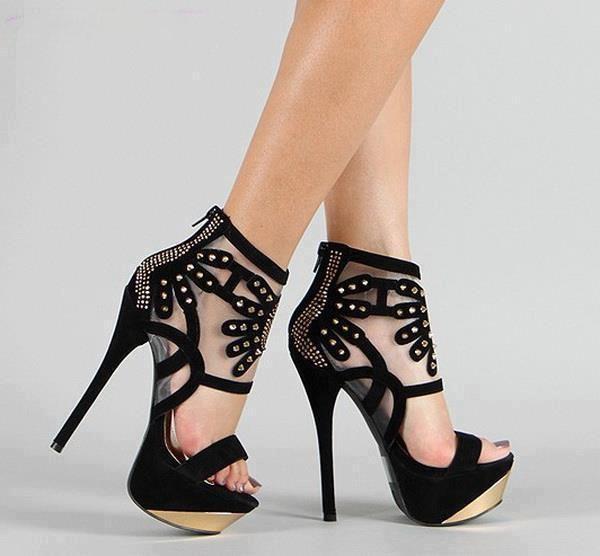 The intricate design and the rocking studs, this platform heels is what you need when you want to rave; a popular summer party event.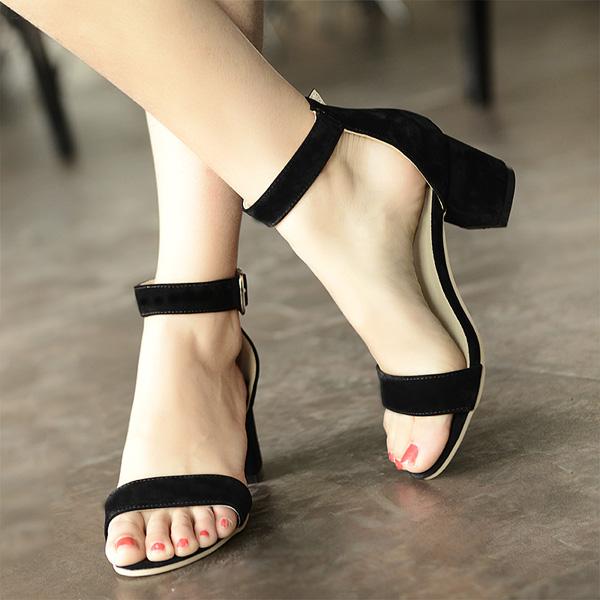 Ready for a walk? This pair of black suede open toe sandals would let you walk in style and in comfort.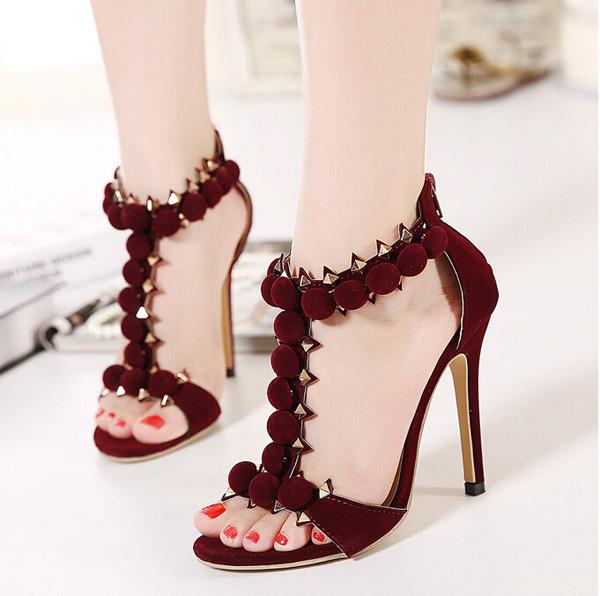 Keep on partying with these crazy shoes on!
Studs and cigarette heels? Summer would be a dangerous but fun-filled season!