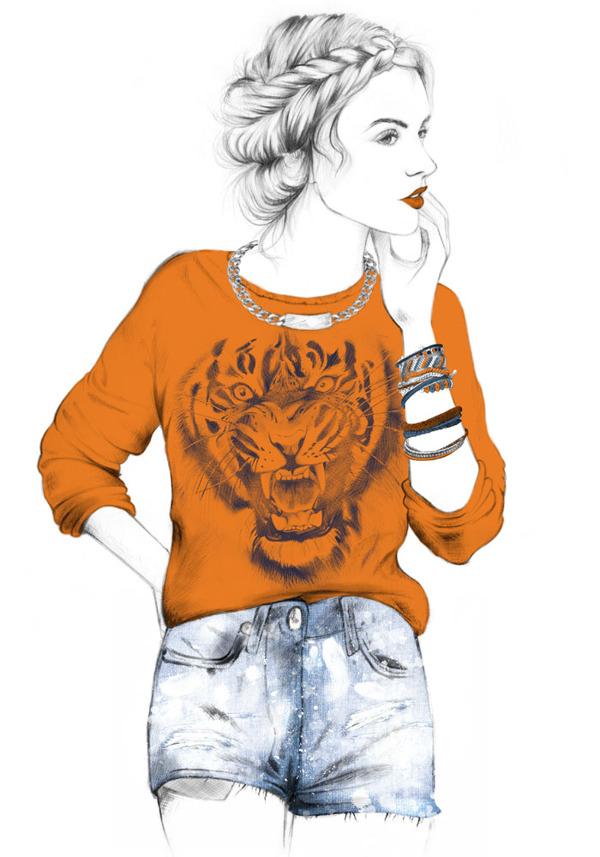 Unlike fashion photographers, illustrators normally don't have to work with models to create fashion illustrations. Their models could be in their minds or referred to some photos. The artists have more freedom to connect emotions, artistic style to the essence of their work.
Various techniques have been available to the artist in their creations, water color, digital art, multimedia, pencil drawings, etc. Style woman is a forever subject, yet I'm never tied of enjoying the color, beauty and inspirations. In this post, I consolidated 50 beautiful fashion illustrations by 25 amazing illustrators. Let's remember the names of fashion illustrators and let's know which one you like the most.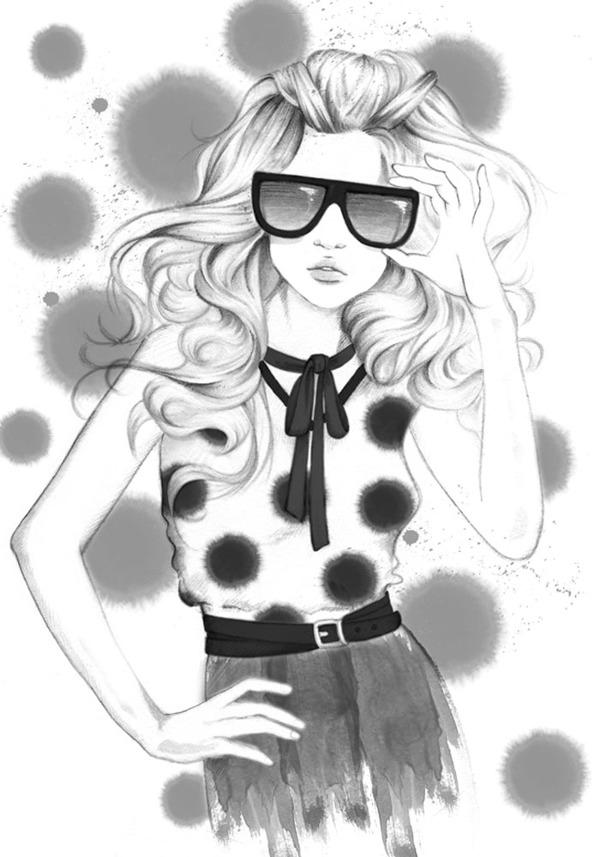 Gloria Radio is a freelance textile graphic designer based in Barcelona, Spain. She works on fashion illustrations as well as textile prints T-shirts, and graphic designs.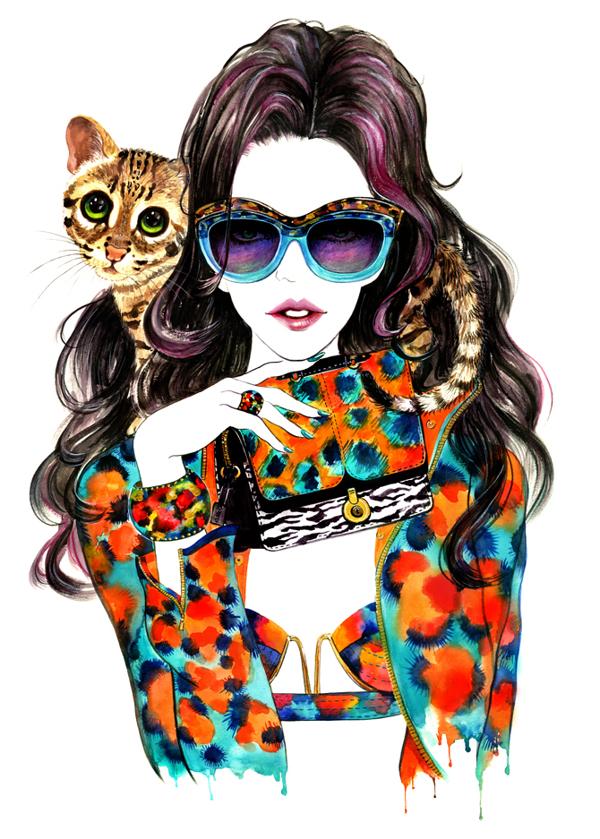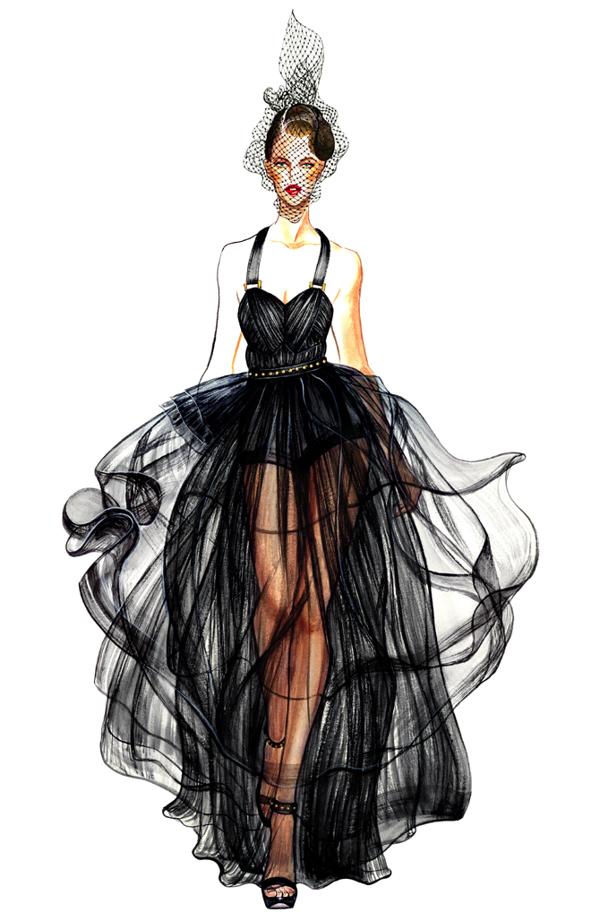 Sunny Gu is a China-born illustrator who's currently based in Los Angeles. Sunny focuses on fashion illustration and surreal portraits with vibrant colors, rich details and delightful feelings. She normally paints in watercolor and also creates digital art for surface design and textiles.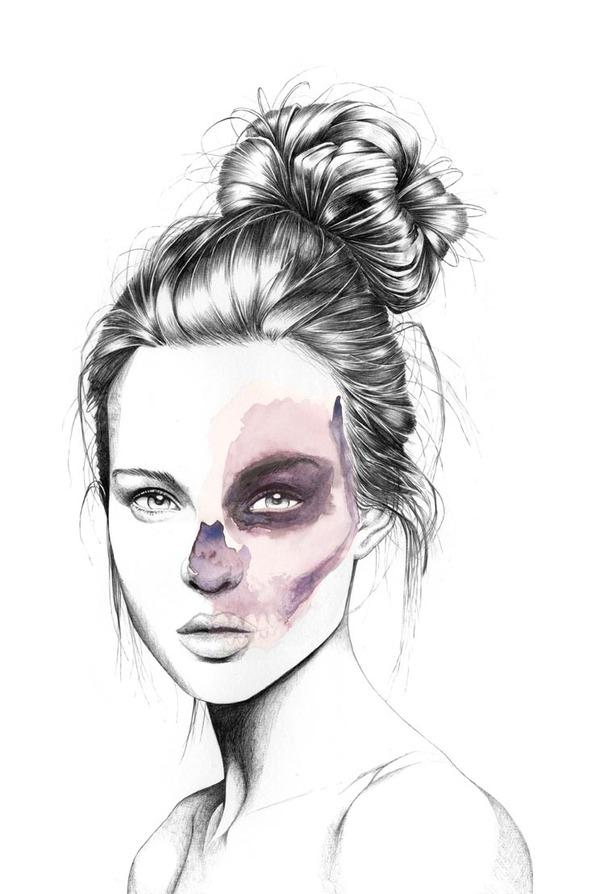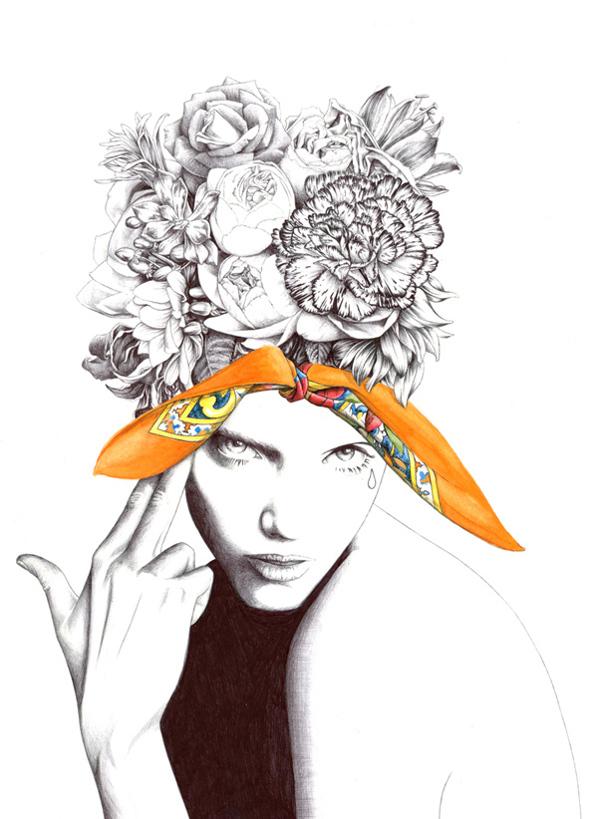 Florian Meacci is a freelance illustrator based in London, UK who works on amazing fashion drawings using his ballpoint pens.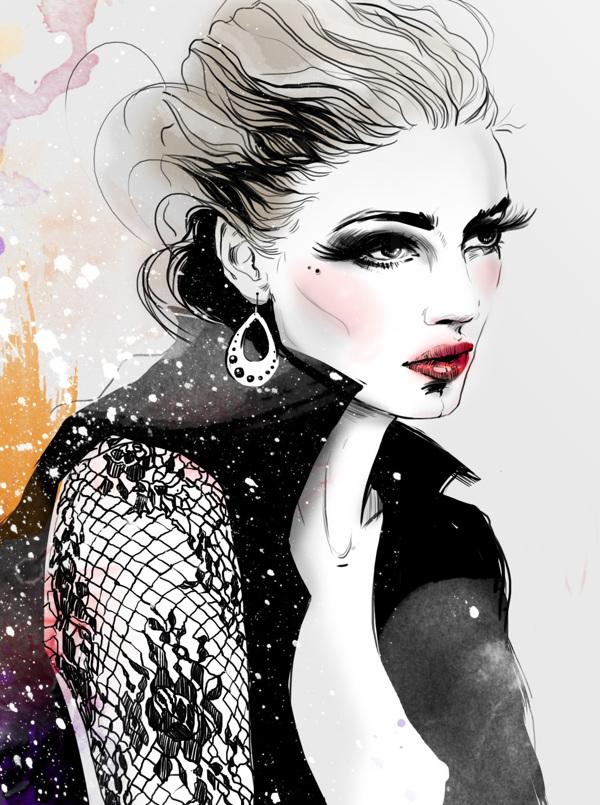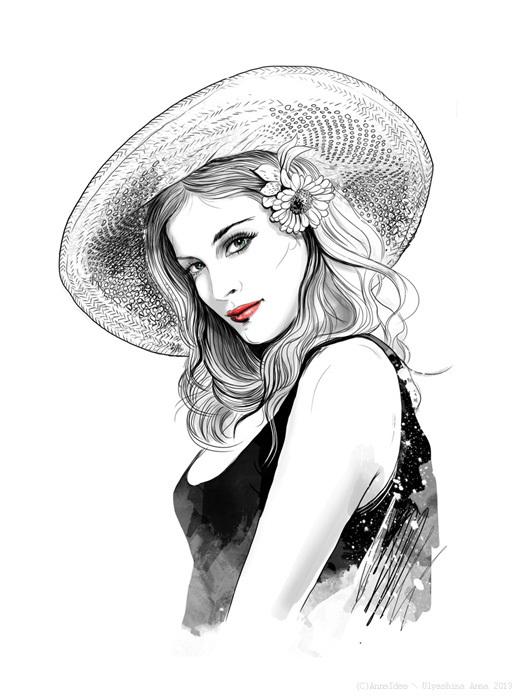 Anna Ulyashina is a Moscow, Russia based illustrator whose illustration work ranges from portraits, landscape to fashion illustrations.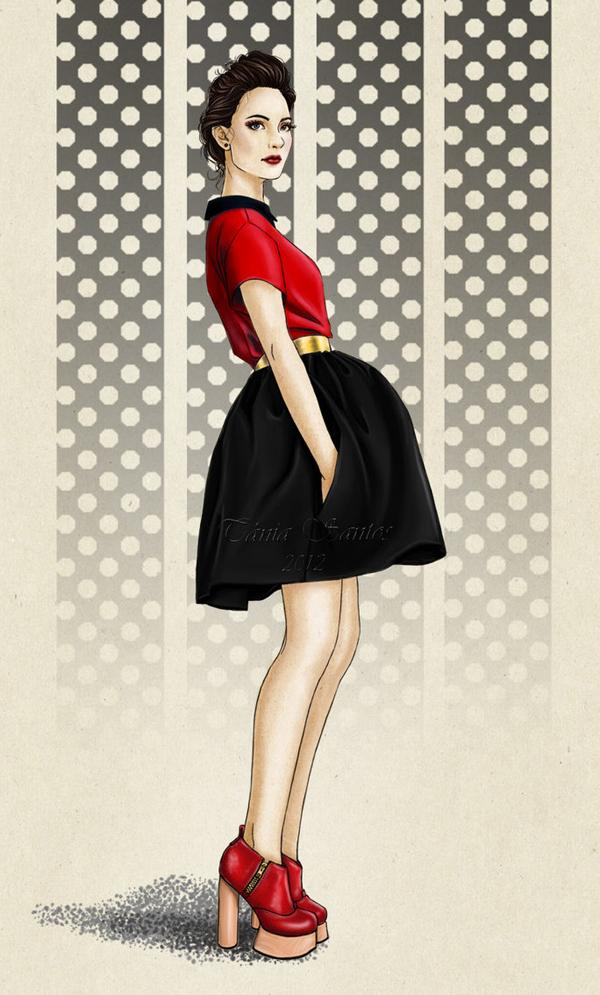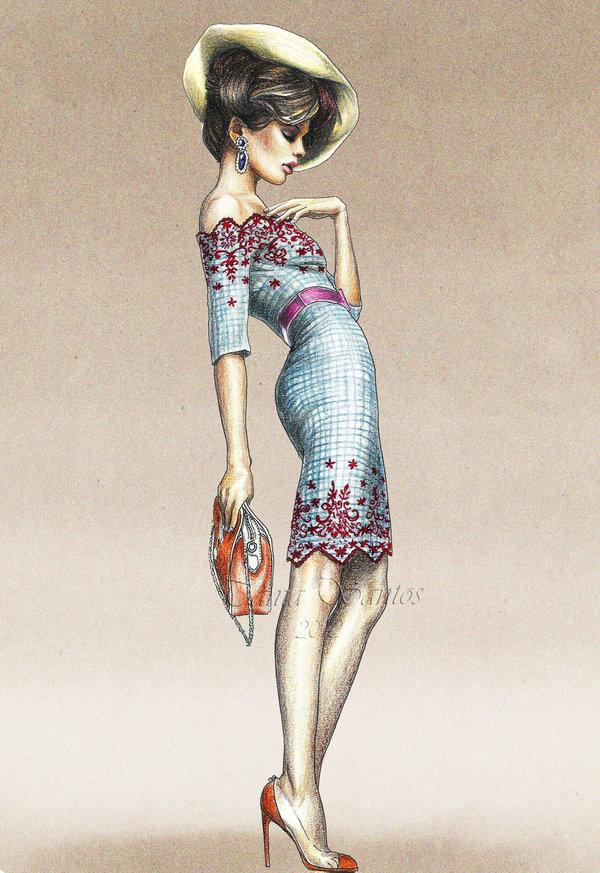 Tania Santos is a Portugal based illustrator who skills in drawing the poses with details.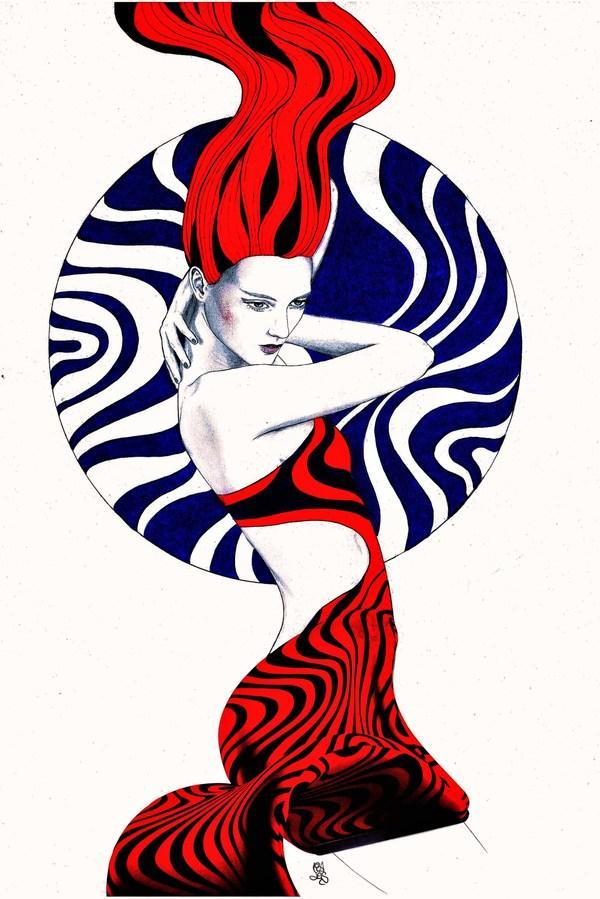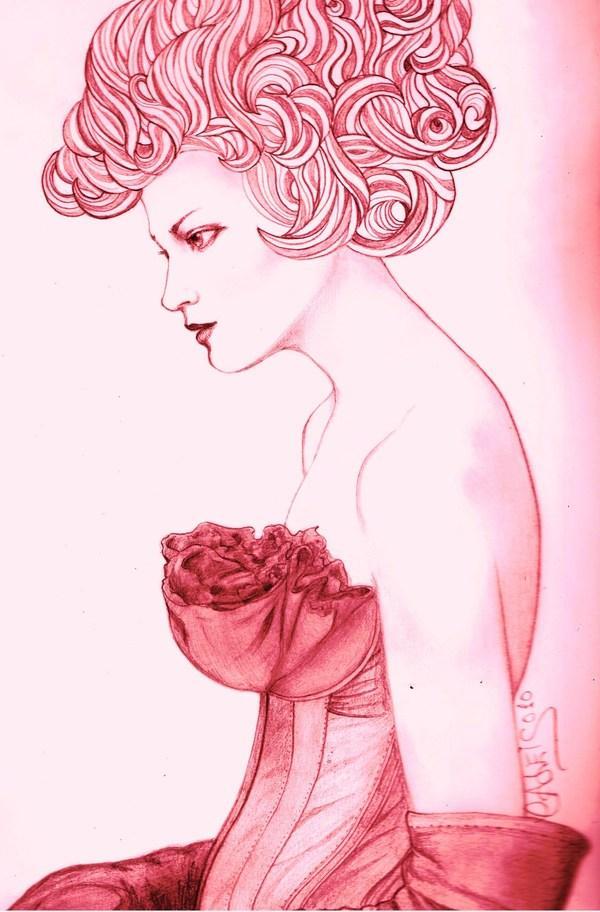 Maria Caleis is a self-taught illustrator from La Corun, Spain who loves to use colors and the facial expressions in her drawings, adding soul in each of her piece.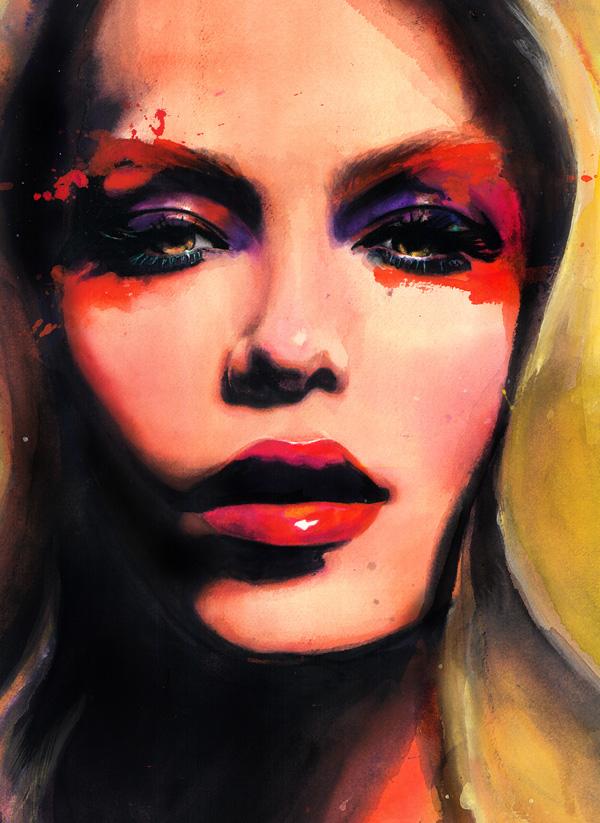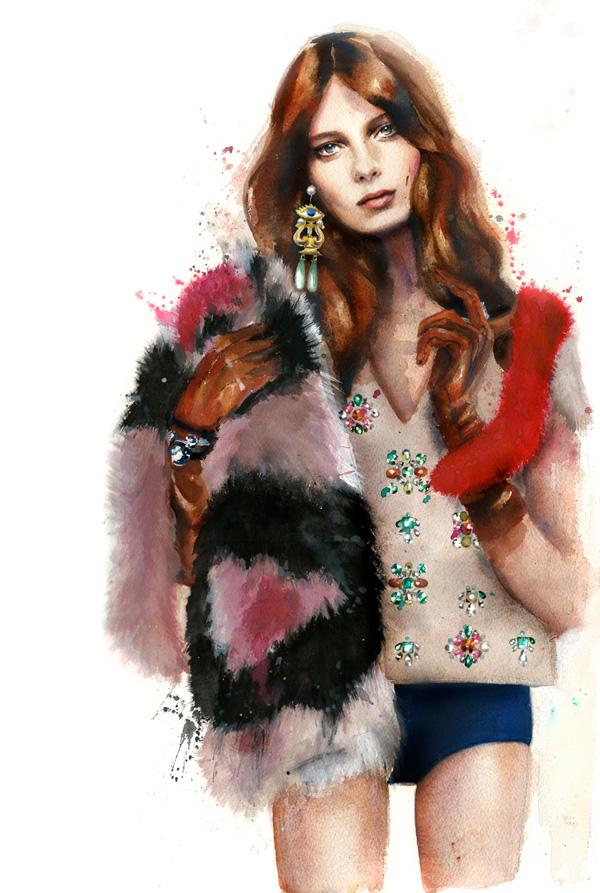 Marcela Gutiérrez is a passionate illustrator who currently lives and works between Barcelona and New York. Graduated as a fashion designer, she had the opportunity to collaborate and work with famous fashion designer Alexander McQueen and John Galliano. Her work is rich in colors and feelings…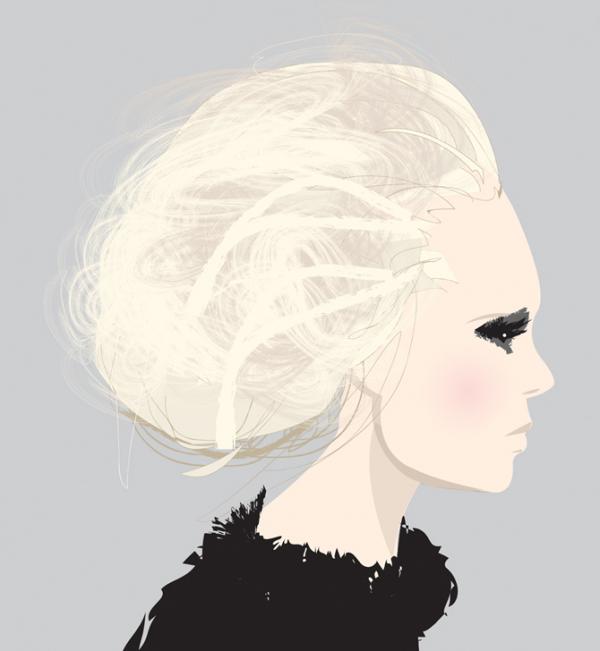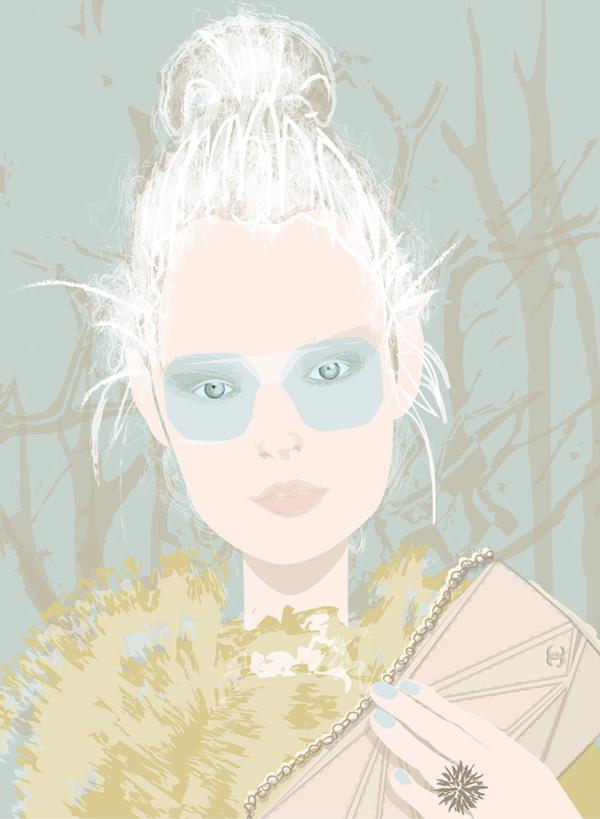 Don Oehl's work is an homage to classical fashion illustration and incredibly facinating. He blends digital process with traditional art in his creations.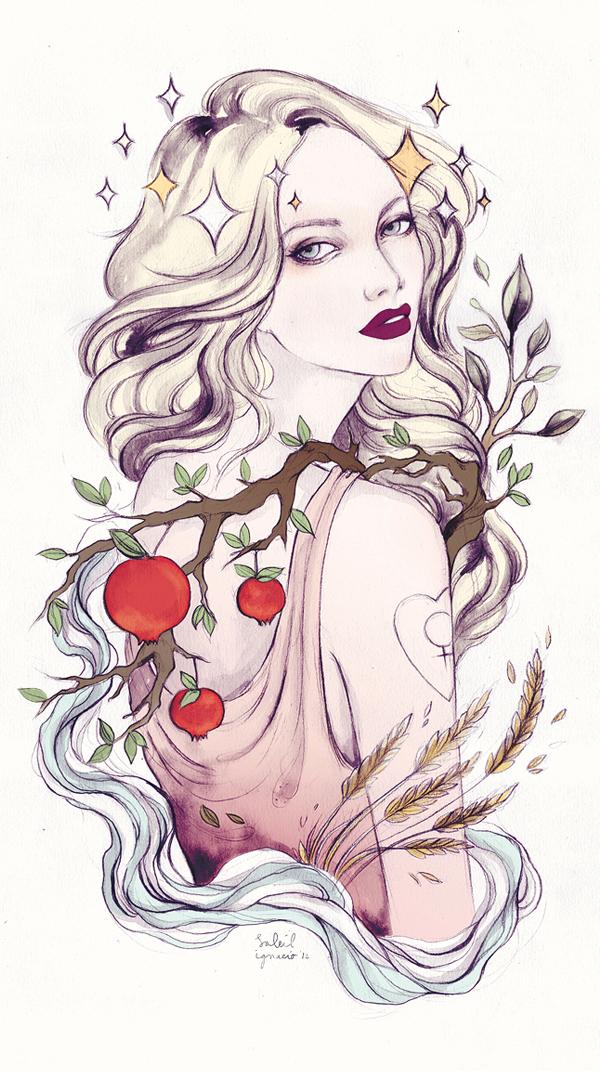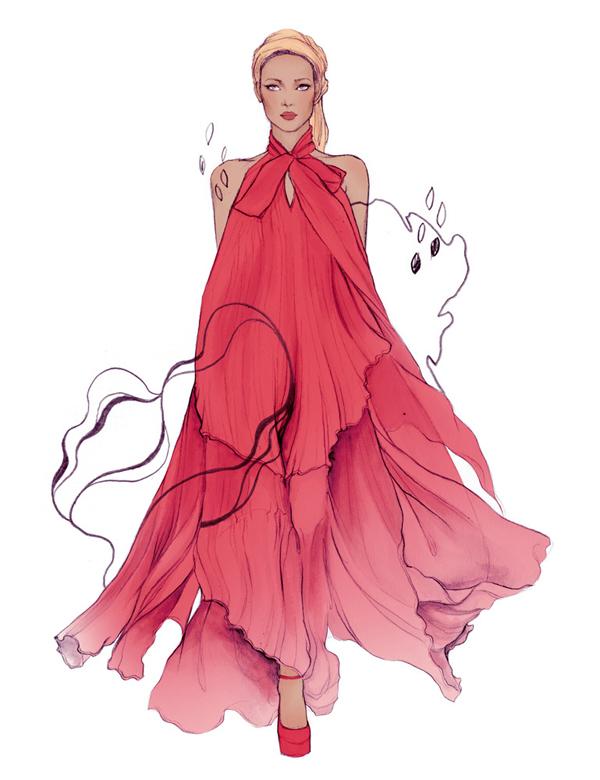 Soleil Ignacio is a freelance illustrator based in Manila, Philippines whose illustrations are both mysterious and alluring. Soleil graduated from the University of the Philippines College of Fine Arts.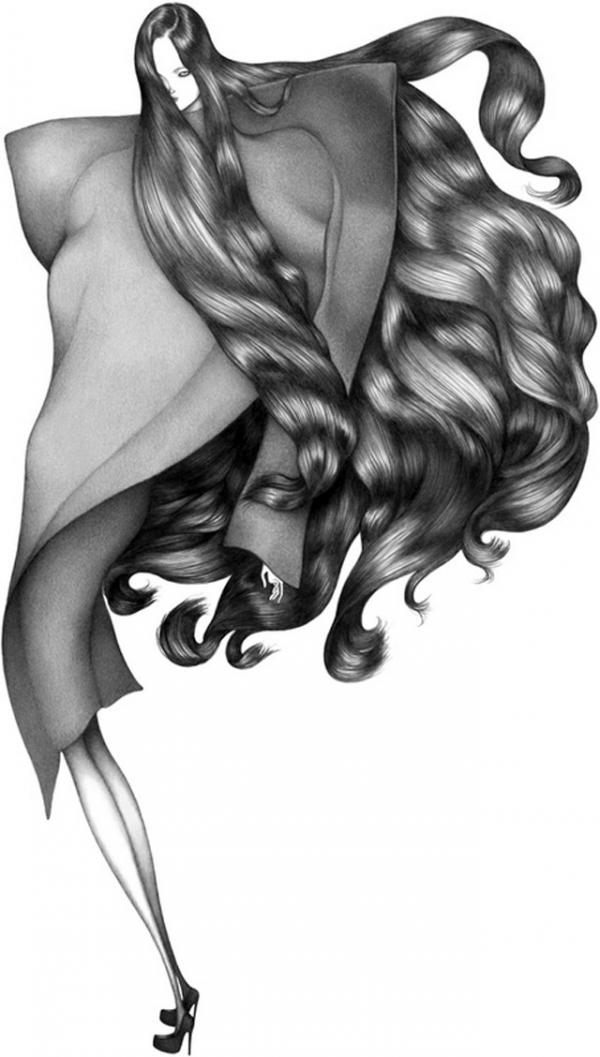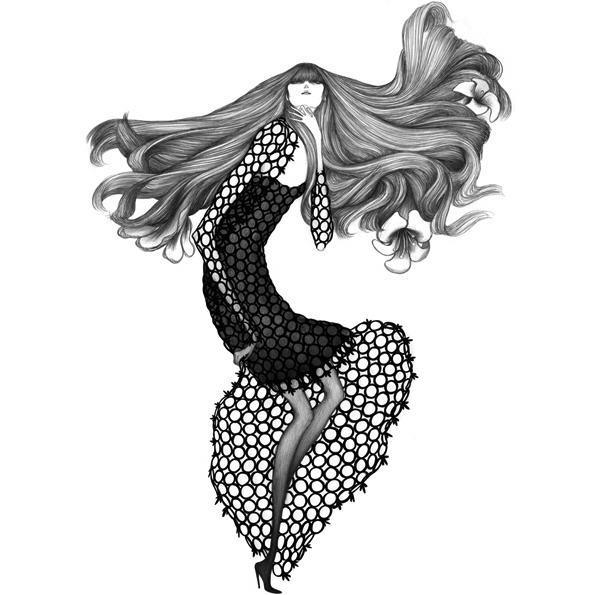 Laura Laine is a Helsinki based illustrator. She studied fashion design at University of Art and Design Helsinki. Focused on fashion illustration, she created awesome series of fashion drawings in exaggerated style.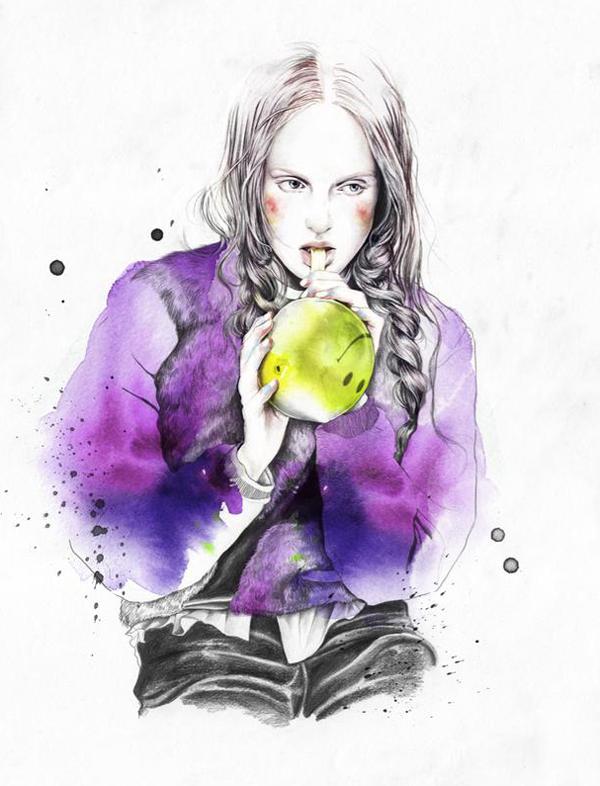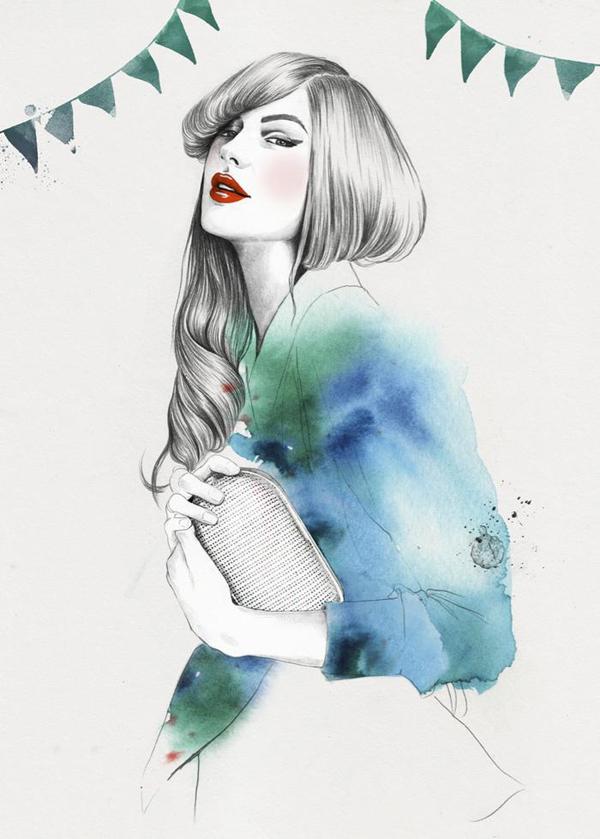 Esra Roise is a Norwegian freelance illustrator based in Oslo. Esra received a BA in Visual Communication at the Academy of The Arts in Oslo.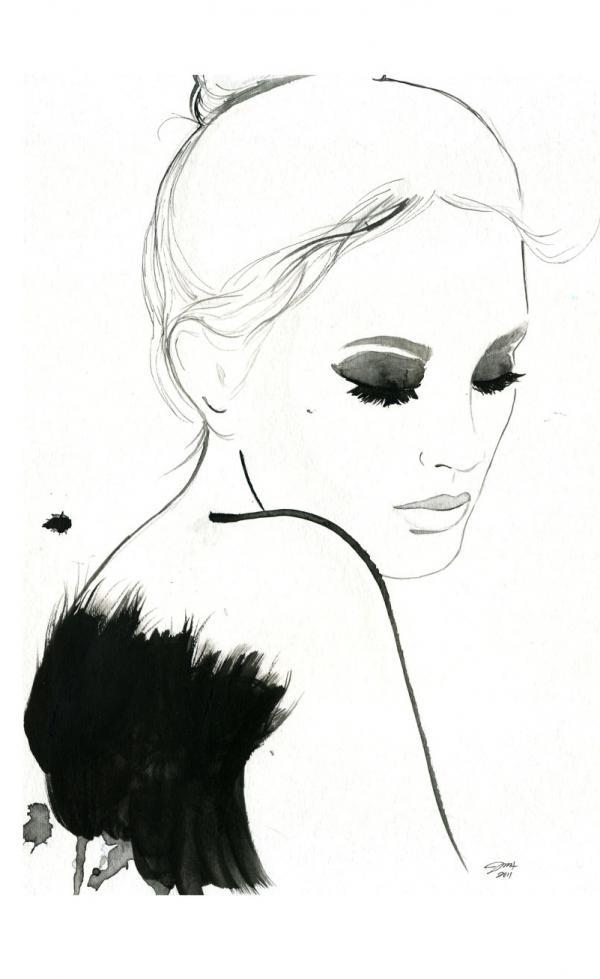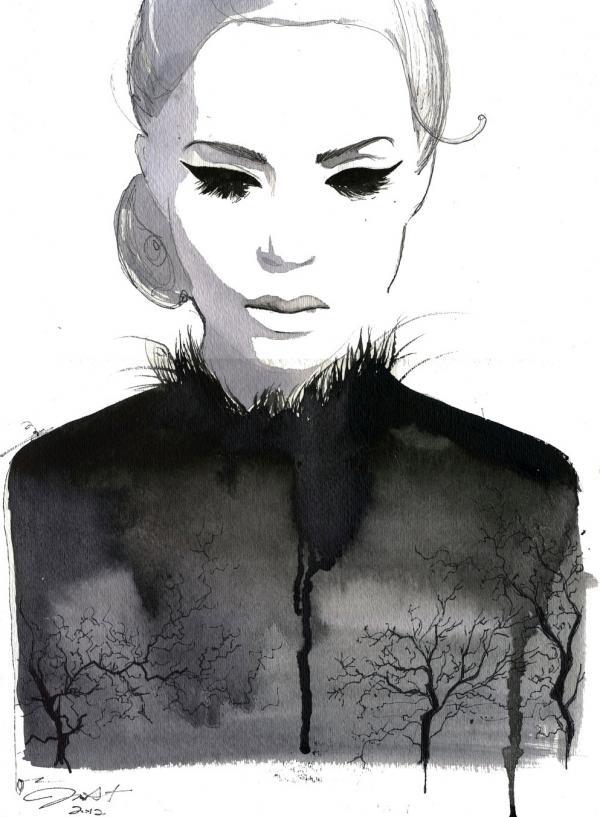 Jessica Durrant is a freelance illustrator and art instructor from Las Vegas, NV who painted amazing fashion illustrations with watercolors.
Durrant's art is inspired by her passion for traveling, fashion design, indie music, graphic arts, Japanese Illustration, vintage fashion magazines, and fellow artisans.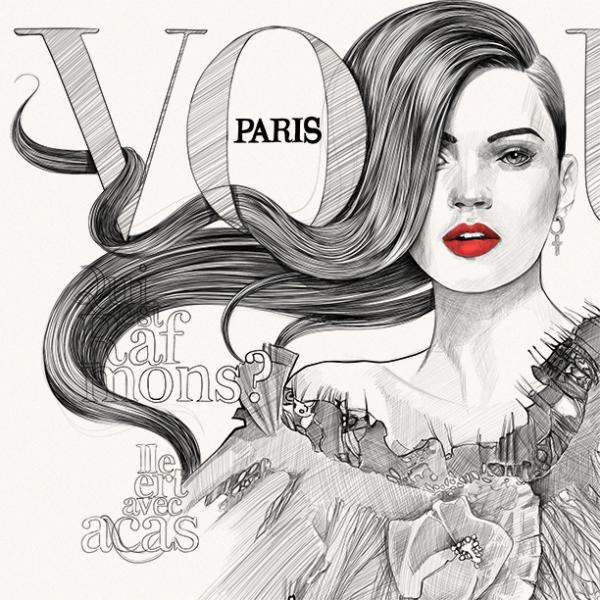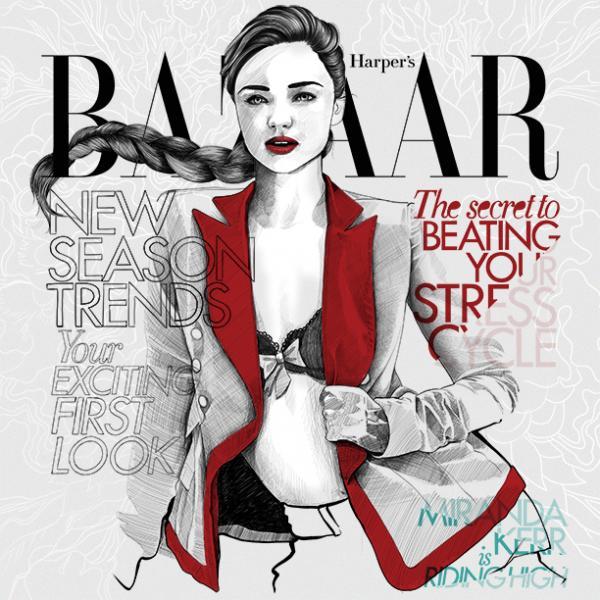 Mustafa Soydan is an Istanbul based Graphic designer and fashion illustrator who created intricate fashion illustrations, representing the mood and wishes of the artist.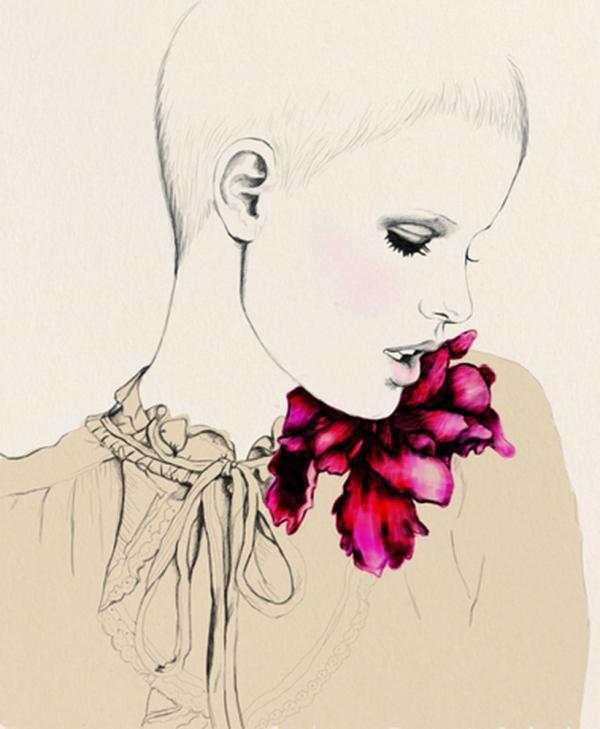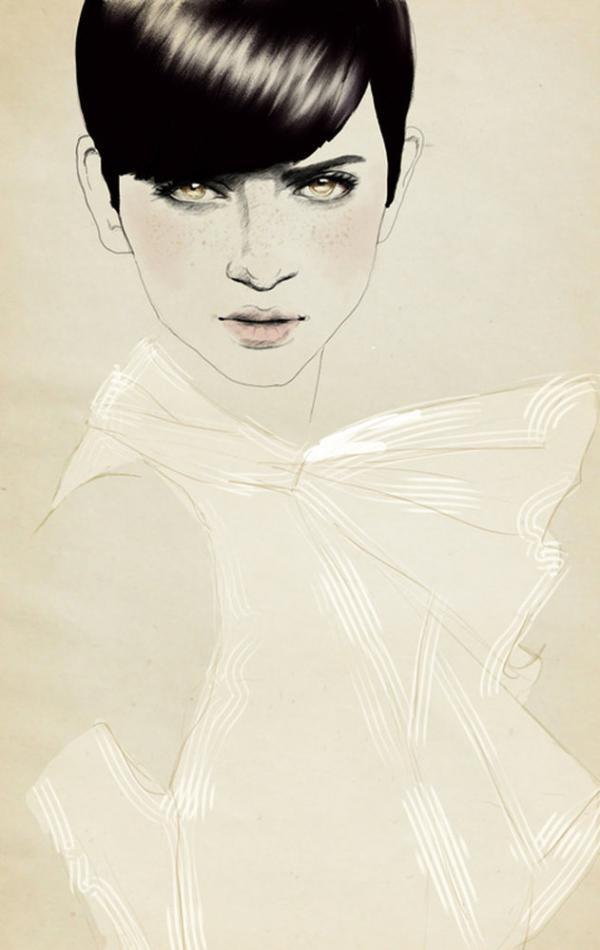 Shandra Suy is a Barcelona based illustrator who draws feminine portraits with beautiful dresses.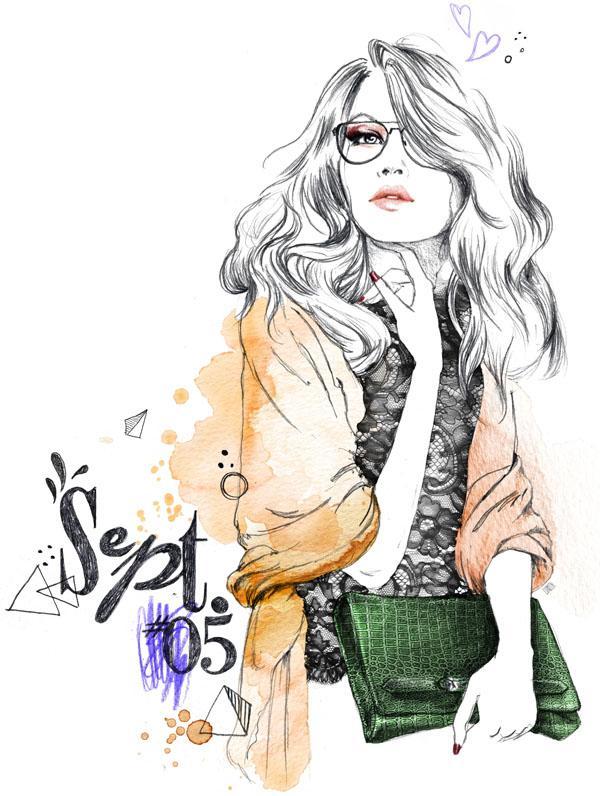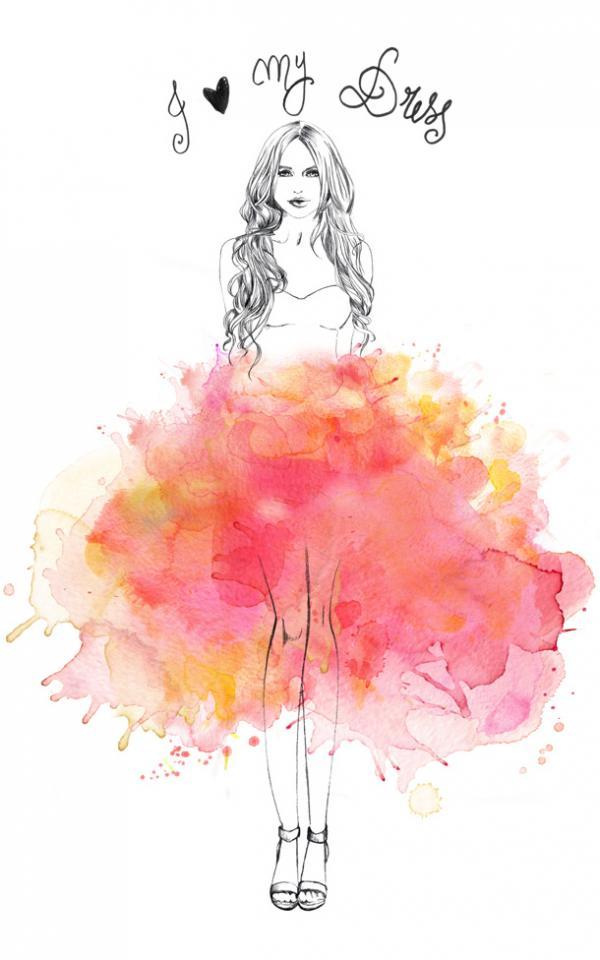 Lutheen is a French illustrator who works with water color.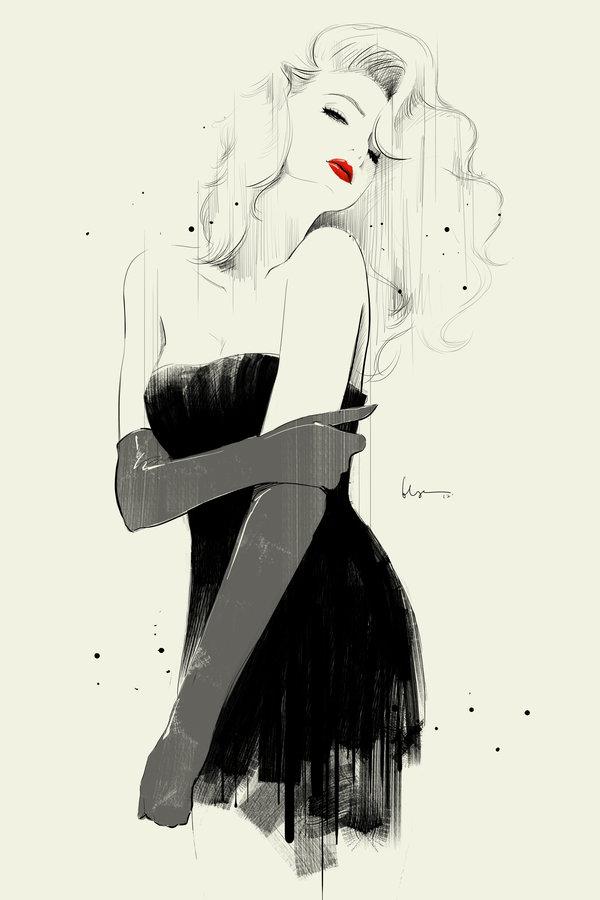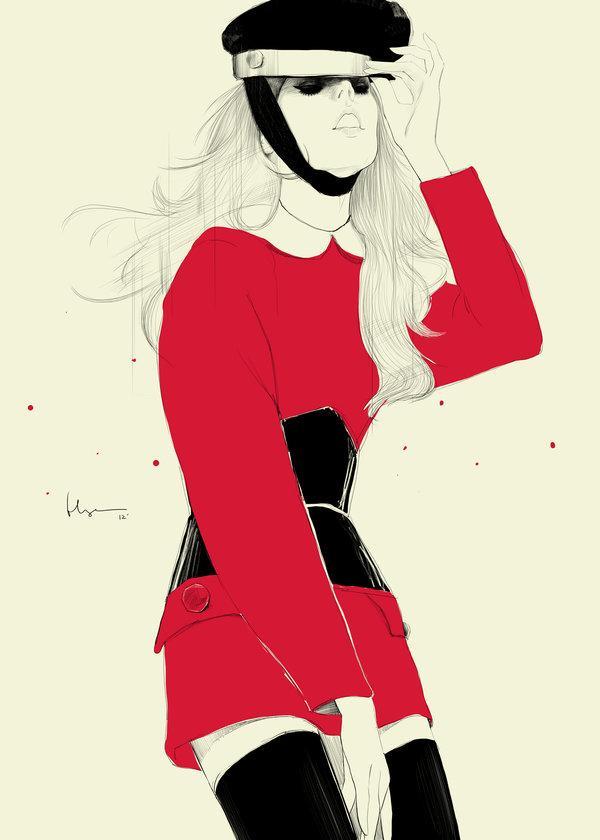 Chun Fui Ng is Malaysia based artist who painted mind-blowing fashion illustrations.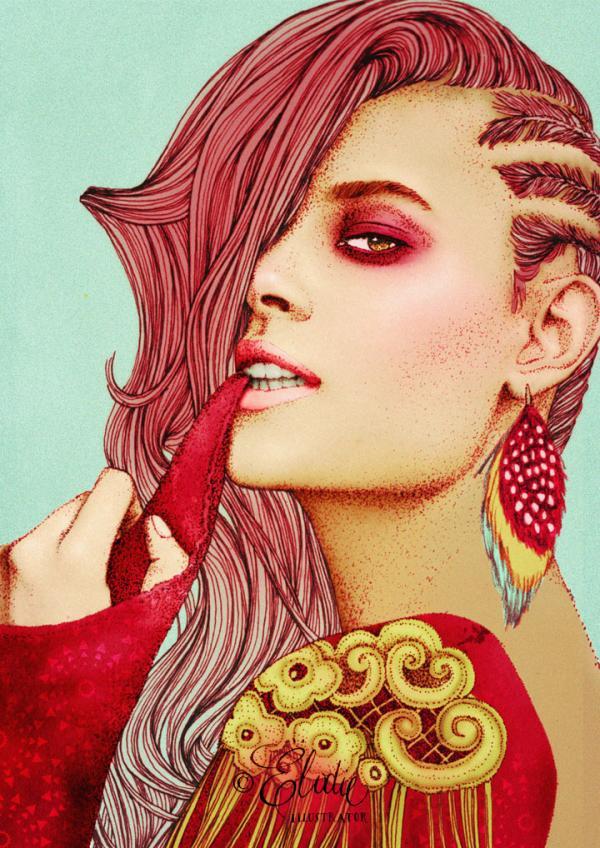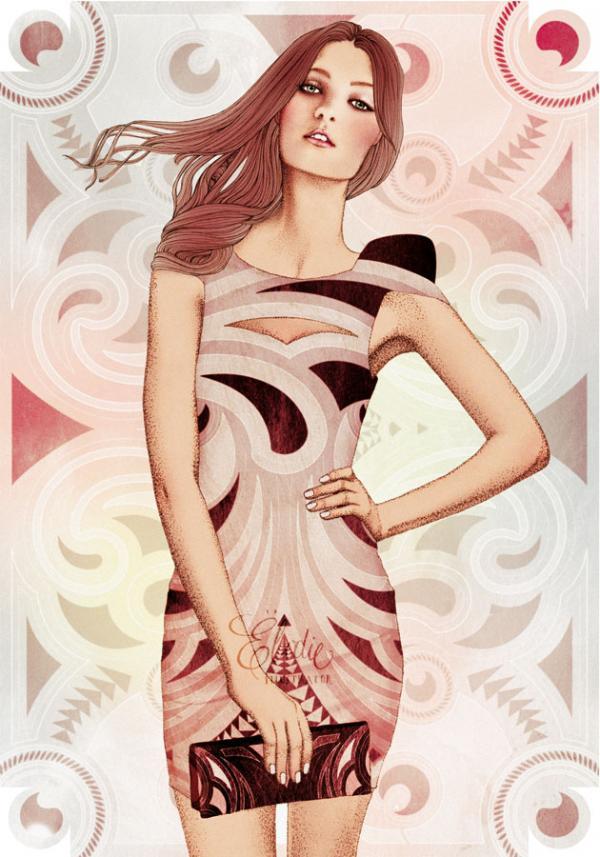 Ëlodie is a French illustrator based in Paris who created fascinating fashion portraits in a vintage style using both traditional and digital techniques.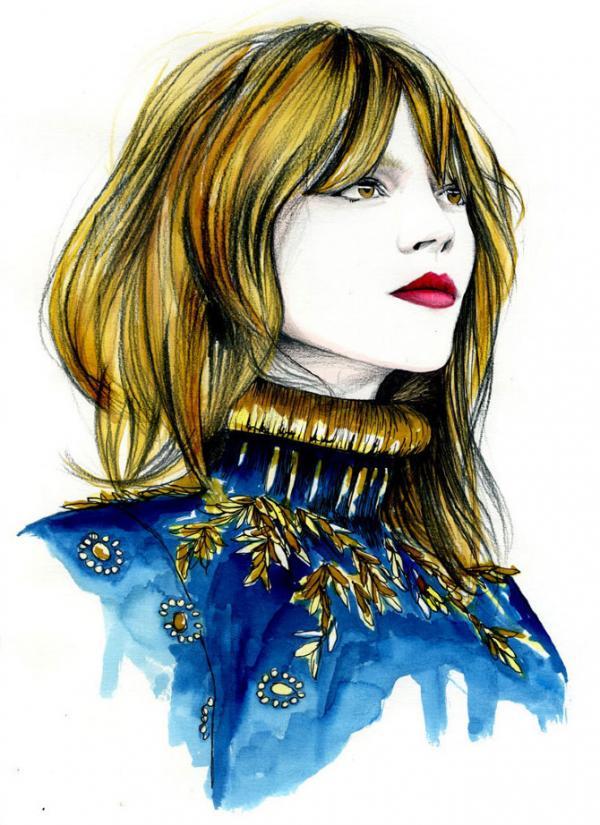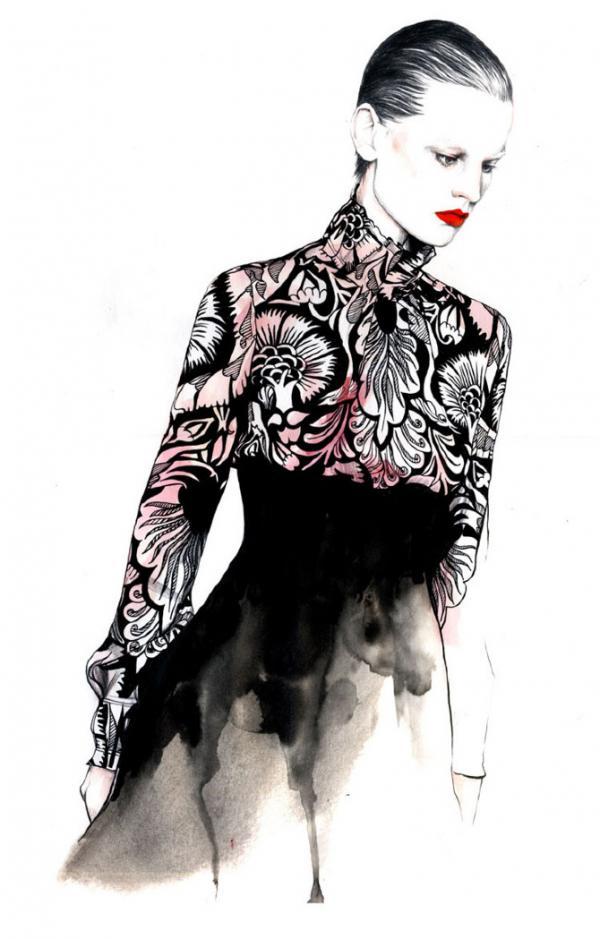 Caroline Andrieu is a French illustrator focusing on her practice of portrait – her family, faces of actors she finds in magazines- to the catwalks. Each season, she selects pictures from Paris, Milan, London or New York and she offers her vision.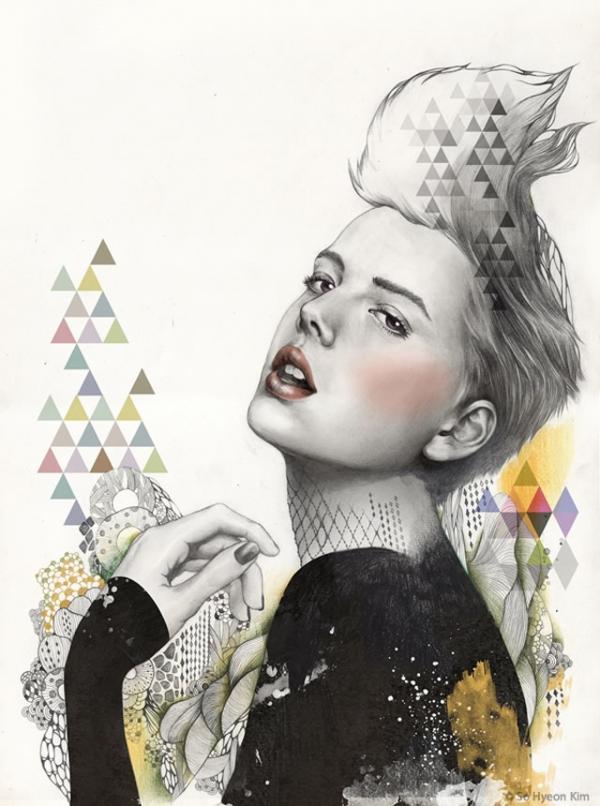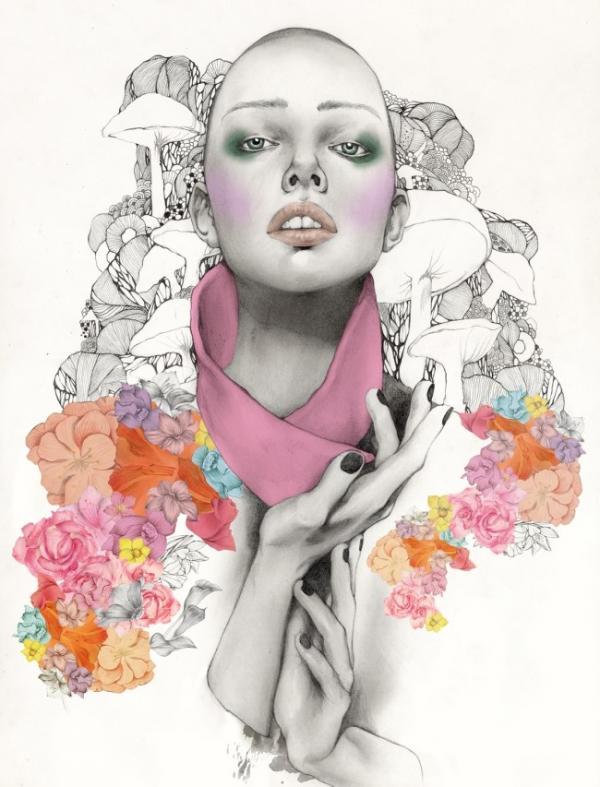 So Hyeon Kim is an illustrator from South Korea. She creates these gorgeous portraits with subtle colors and rich emotions.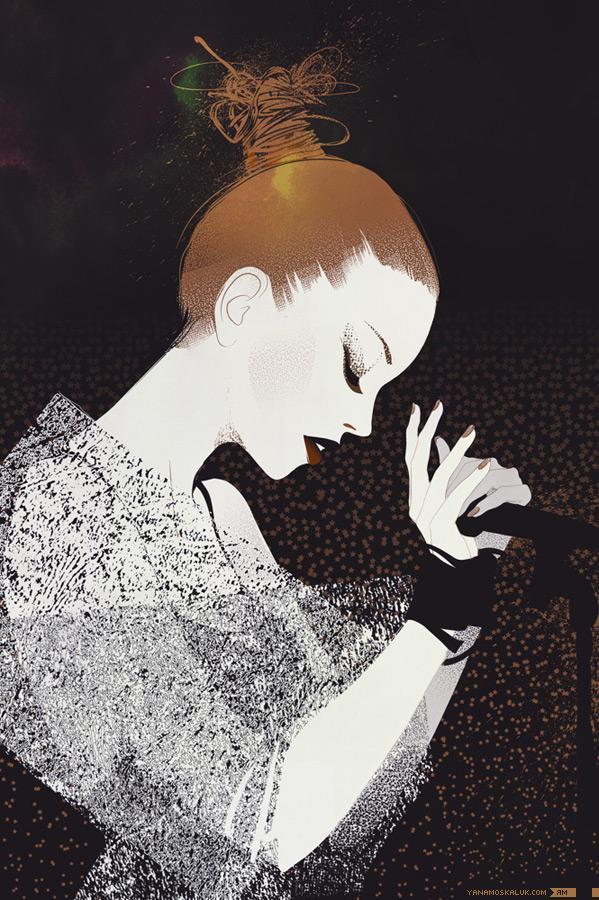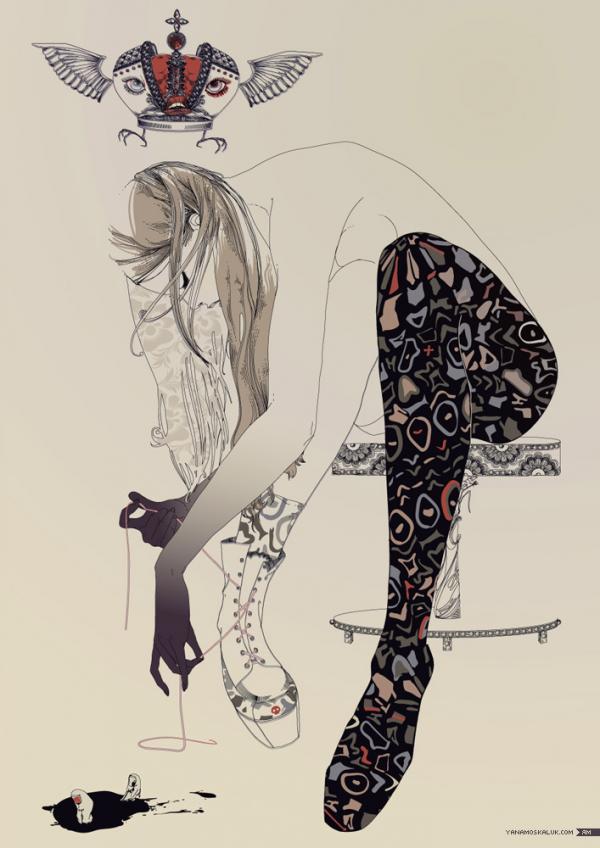 Yana Moskaluk is a Moscow based illustrator who blends fashion with Russian fairy tales. Her works are elegant and whimsy at its finest, depicting sweet renderings of stylish women.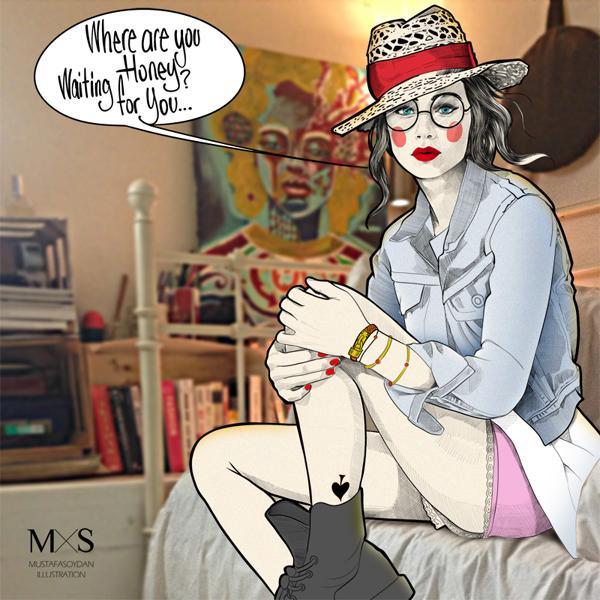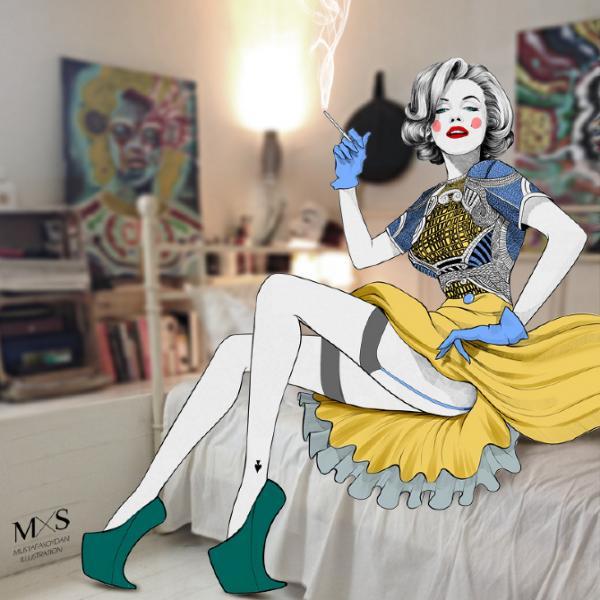 Mustafa Soydan is a fashion illustrator from İstanbul, Turkey who's passionate to create elegant and lovely fashion illustrations. Mustafa's work are a mark of his pleasant moment and wishes for the future.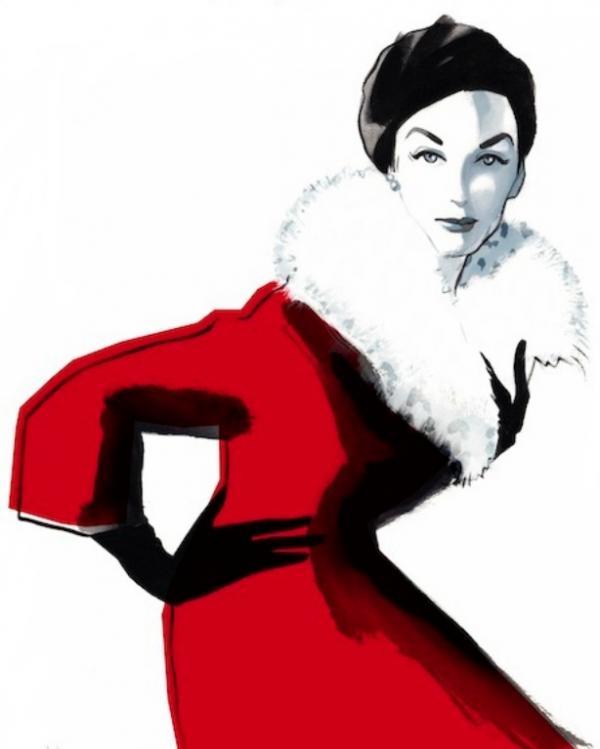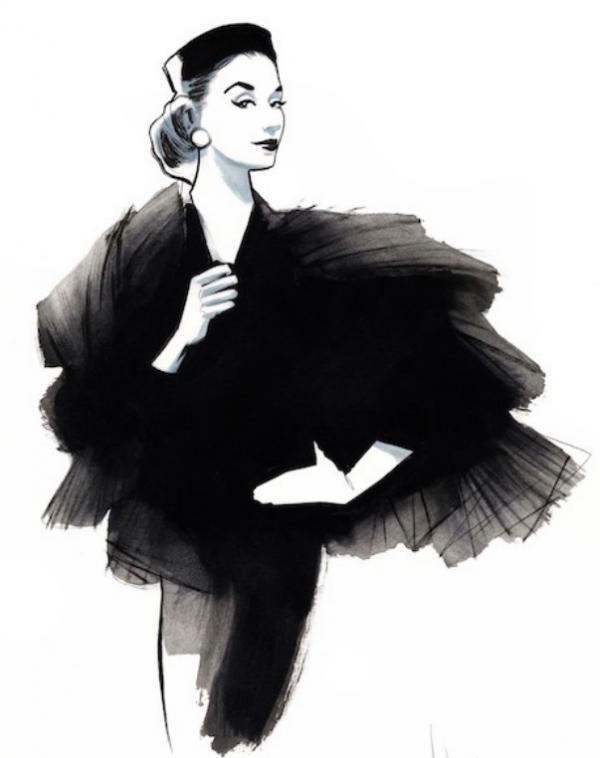 Fernando Vicente is a Madrid Spain based artist, known for his fascinating caricature illustrations. He always experiments to extend his artistic styles by introducing new pieces. In this series, the artist captures the feminine beauty by blending fashion elements.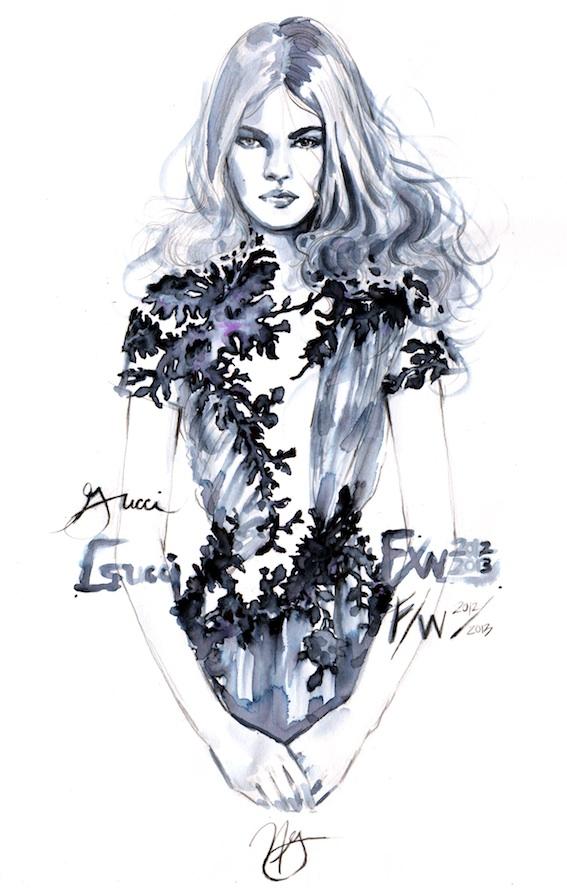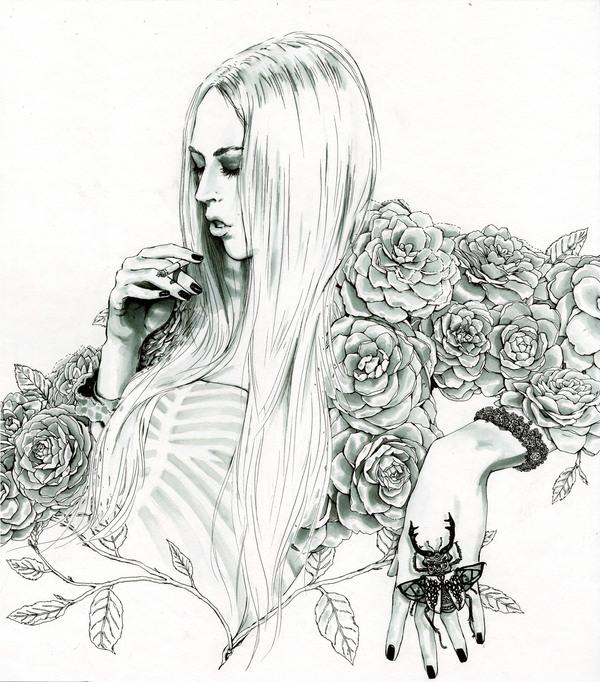 Nicole Guice is a freelance illustrator living in Los Angeles.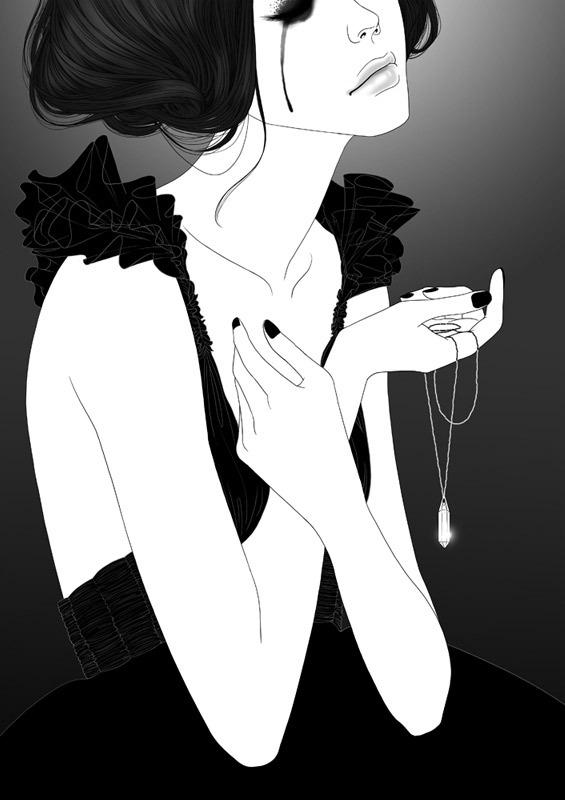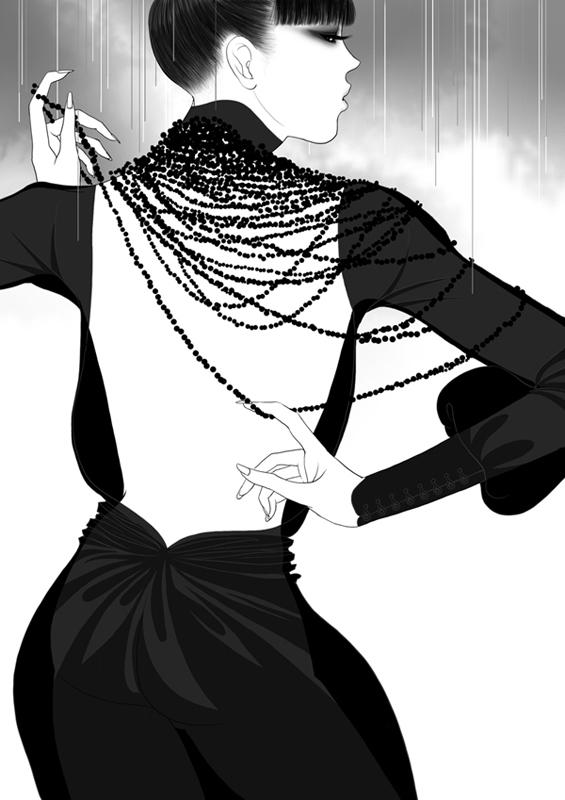 Choonfai is an illustrator based in Singapore who creates black and white fashion illustrations with style of elegance, mysterious, contemporary, and usually telling stories in a whispering tone.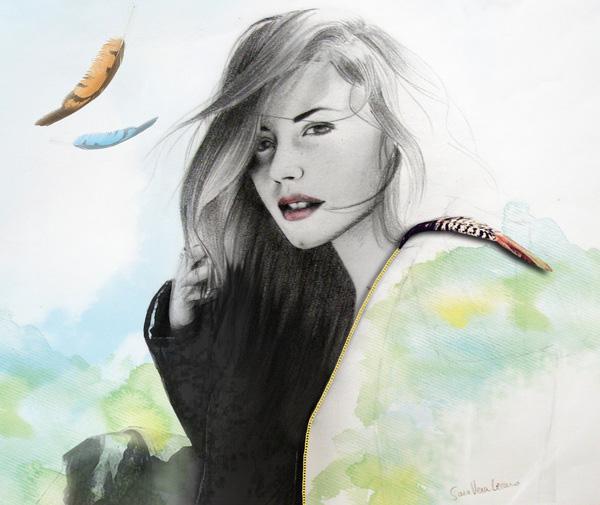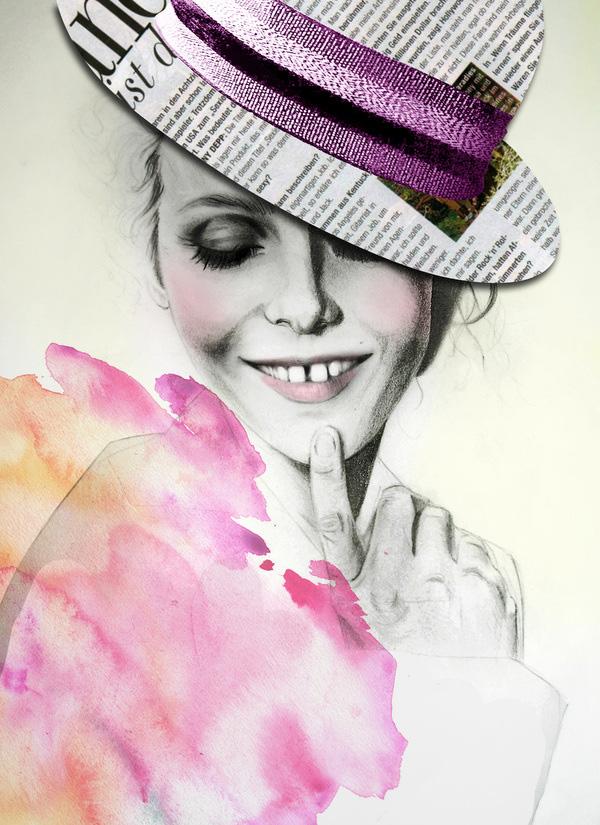 Sara Vera Lecaro is an Ecuadorian artist and fashion illustrator who works predominantly in fashion and portraiture.