Flower tattoos are always favorite tattoo ideas for women as many flowers are depicted with qualities and attributes associated with women. Besides their colors, tenderness, femininity and the beauty, flower tattoos are loved by women for their symbolic meanings which varies according to culture, location and history. Magnolia tattoos are among a few of flower tattoos not popular as rose or lily tattoos, while most of them are inked in a very beautiful and feminine fashion. It's absolutely necessary to walk through the this kind of flower if you are looking for flower tattoo ideas.
Magnolia is an ancient genus of flowers which have been lived on the planet for nearly 20 million years, with different species distributed in East Asia, America and West Indies. People get tattoos is to express themselves. If the flower used to play a significant part in your life, it's a good reason to get a tattoo of this flower. Be aware of the different colors of magnolia although white is the predominant one. Magnolia flowers appear in different colors with representative meanings.
White is generally associated with purity and nobility while pink magnolias symbolizes love, innocence, and joy. Green is always representing life, health and good luck while purple magnolias means gentle, compassionate and idealistic. All colors can be representative of feminine beauty and romantic fashion.
In China, magnolia has been cultivated for thousand of years. With popularity of the white magnolia, magnolia is the symbol of purity and nobility. In Shanghai, the biggest city of China, white magnolia is the official city flower. It signifies pioneer and striving for excellence.
In America, the magnolia signifies the arrival of spring and is the official state flower of Mississippi and Louisiana. Mississippi has earned the nickname 'Magnolia State' due to the abundance of magnolia flowering blossoms. The city of Houston,used to be called the 'Magnolia City' due to the the abundance of natural Magnolia forests.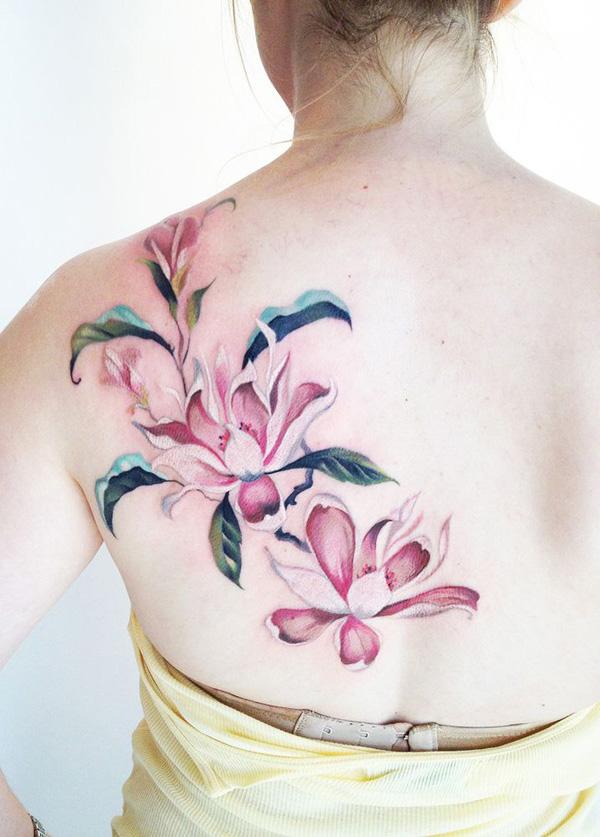 Pink magnolia flower tattoo on the back – a feminine tattoo idea for women.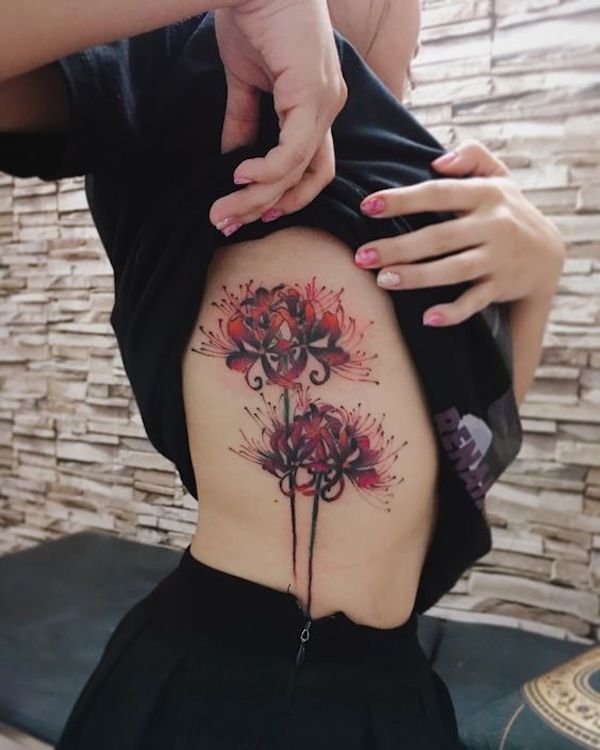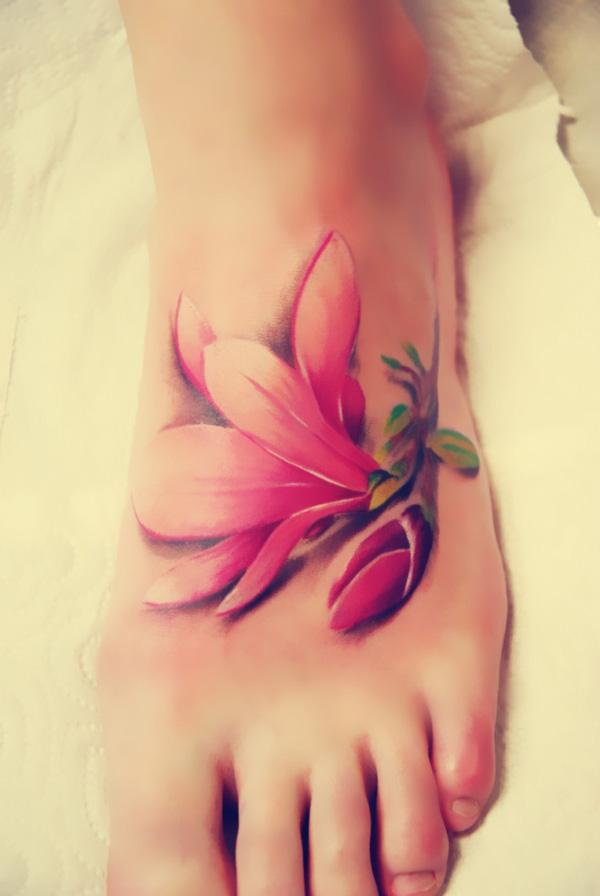 The realistic magnolia tattoo looks like a piece of flower falls on the foot.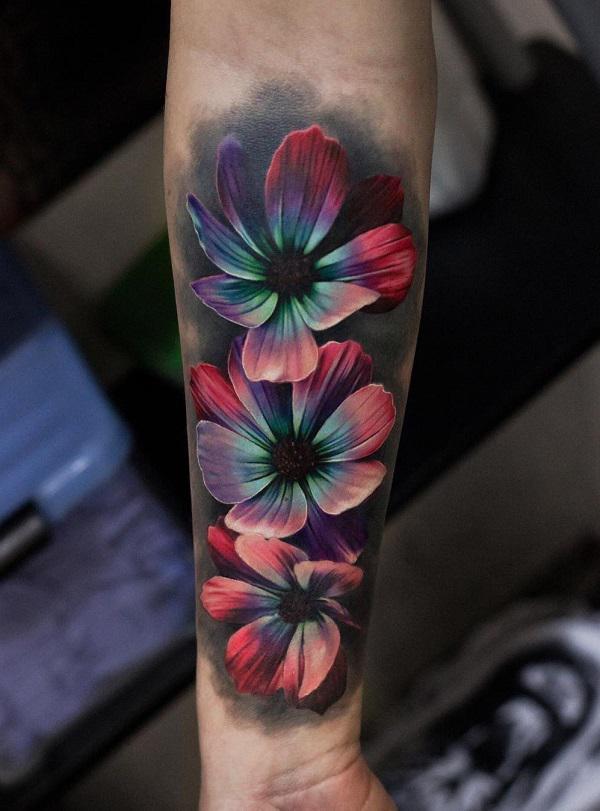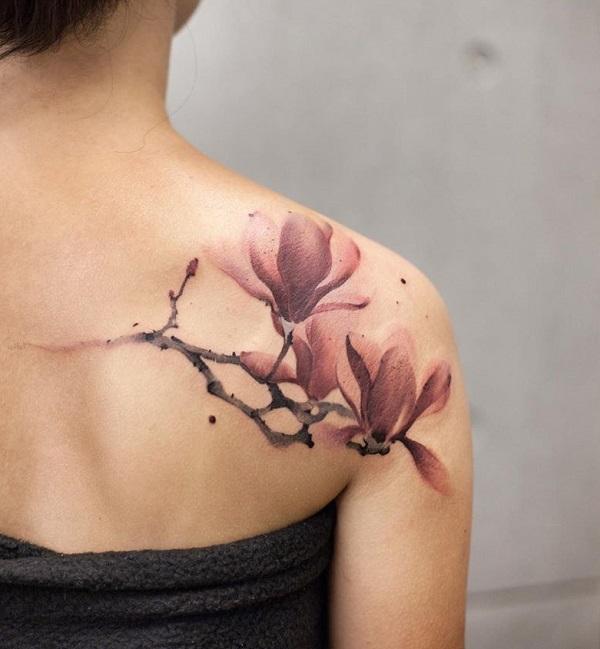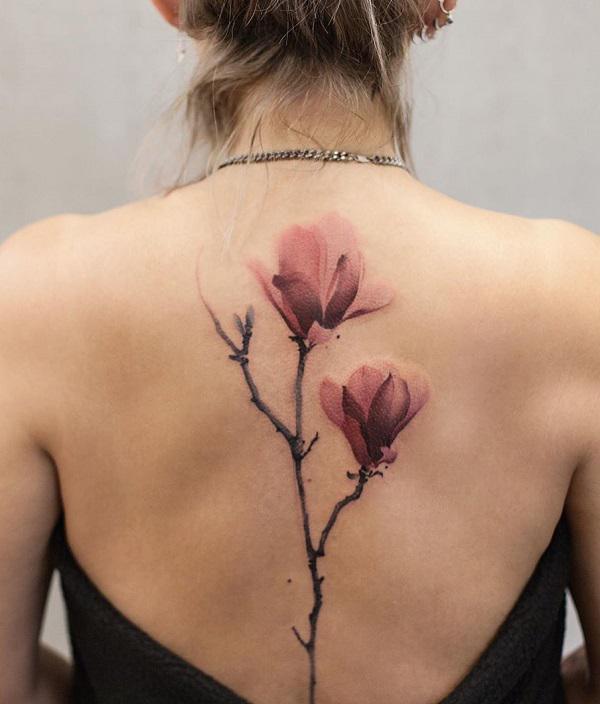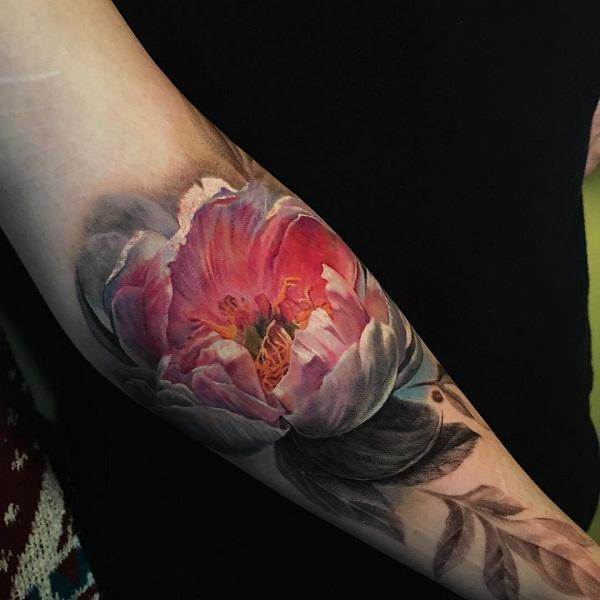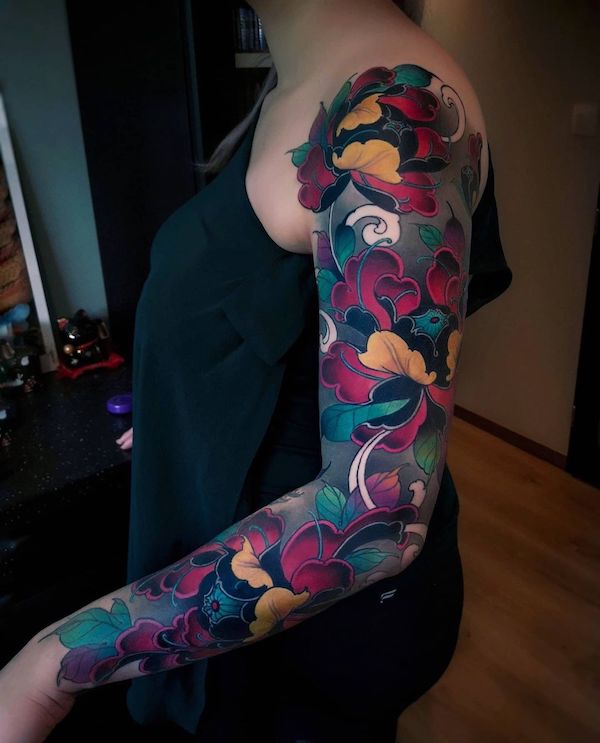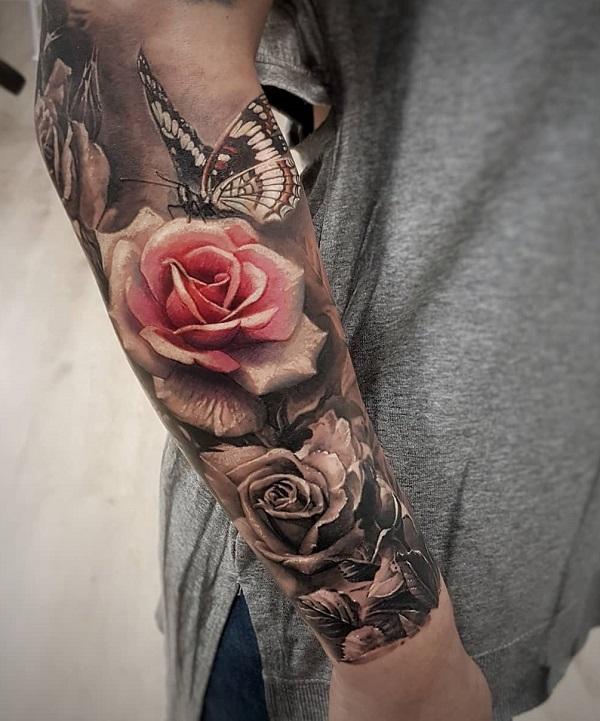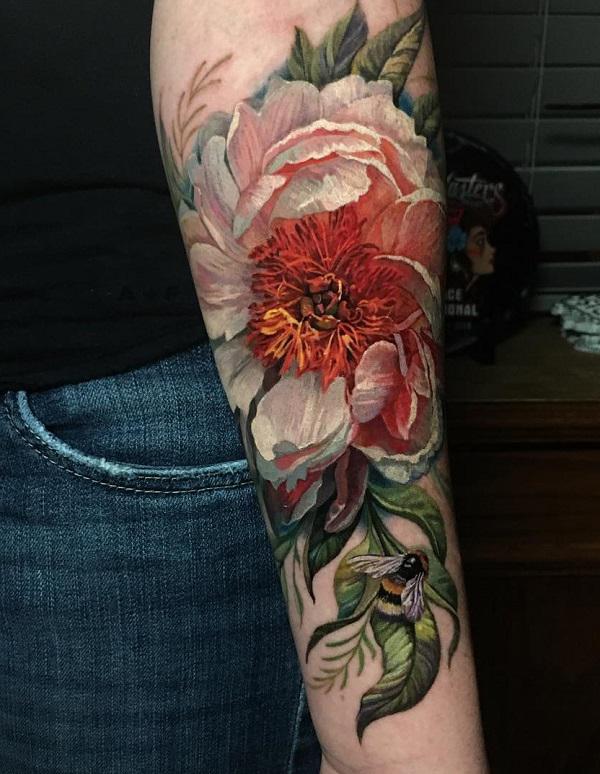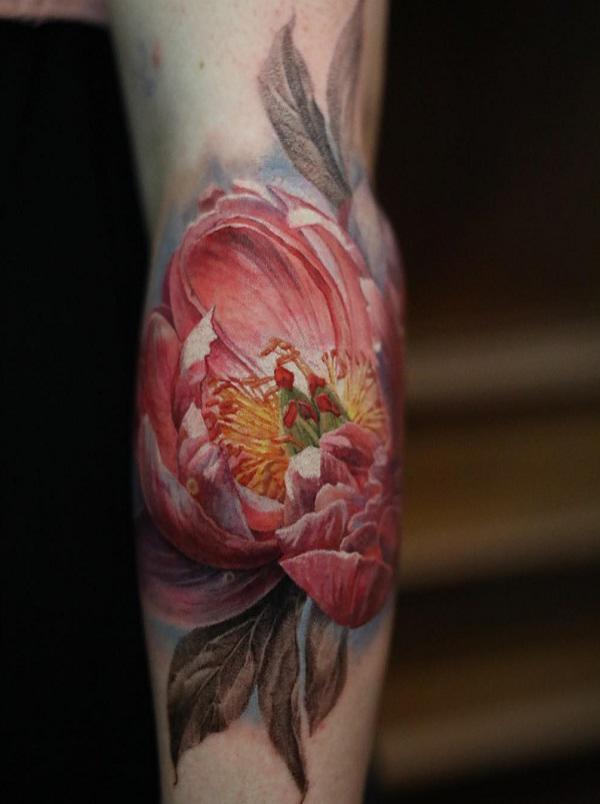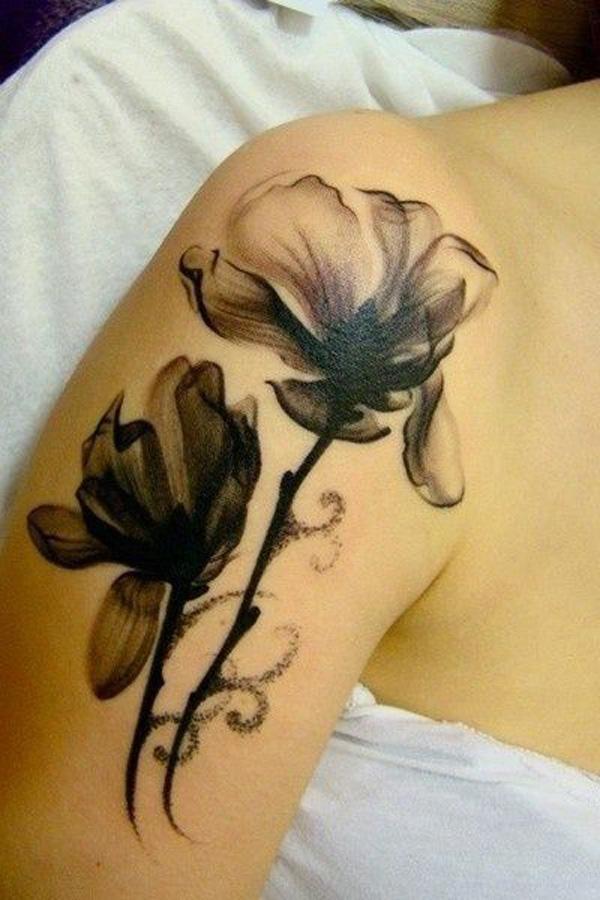 Magnolia sleeve tattoo in Chinese landscape painting style. The art media usually depicts mountains and waters in an elegant fashion. This magnolia tattoo is perfect for girls.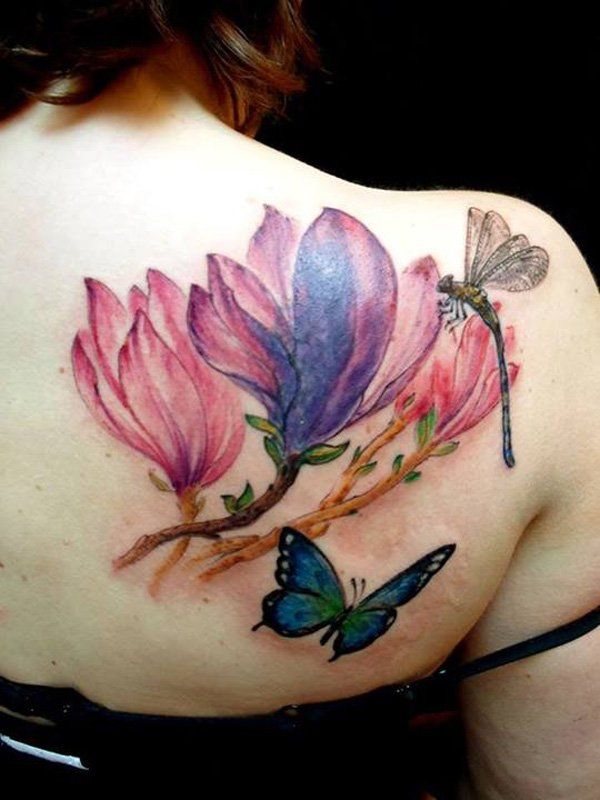 Colorful magnolia flower back tattoo with a butterfly and dragonfly around.
Black and white magnolia forearm sleeve tattoo in a realistic style.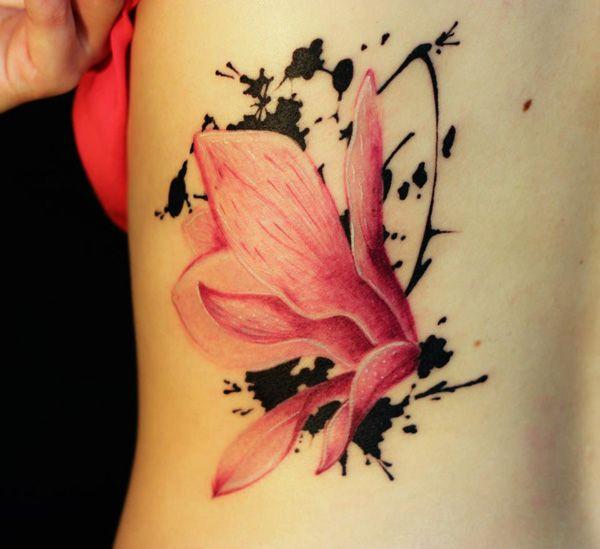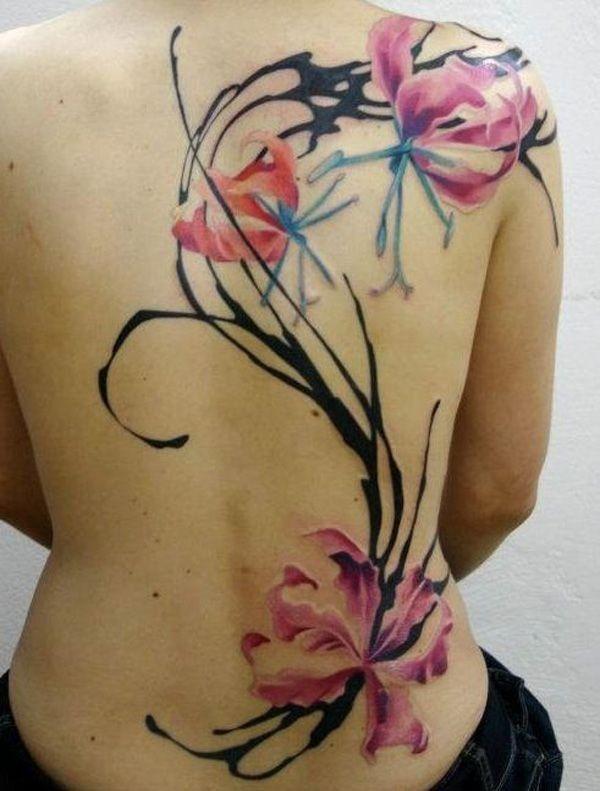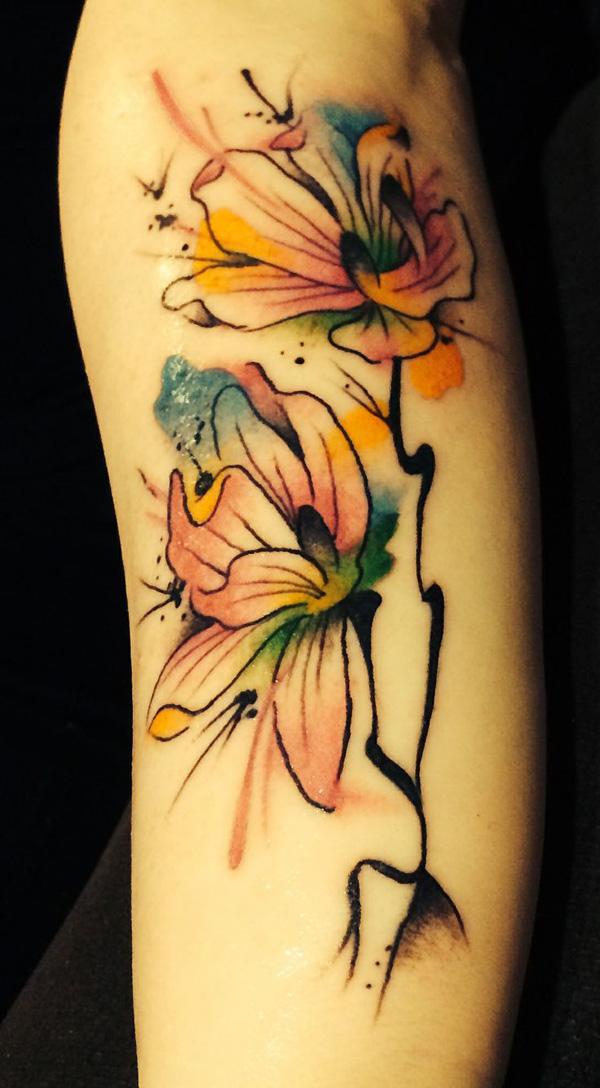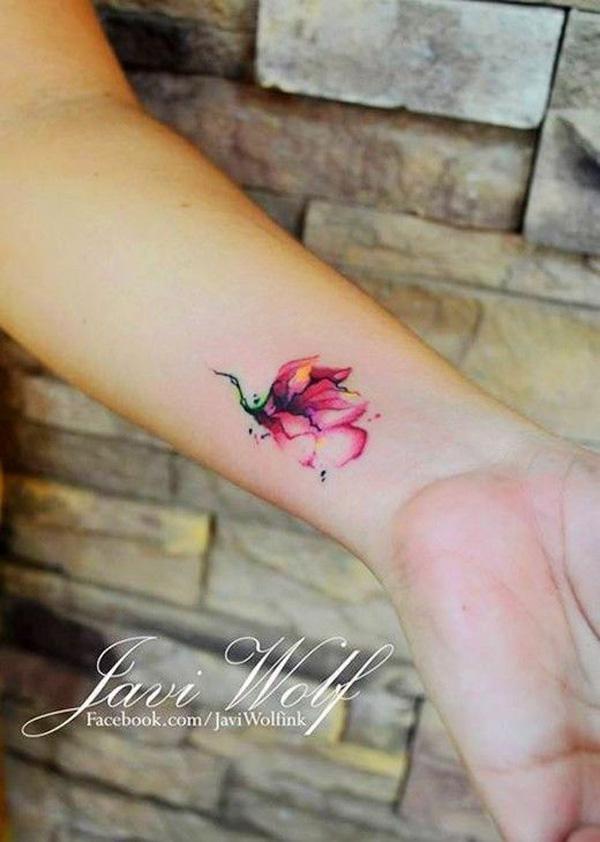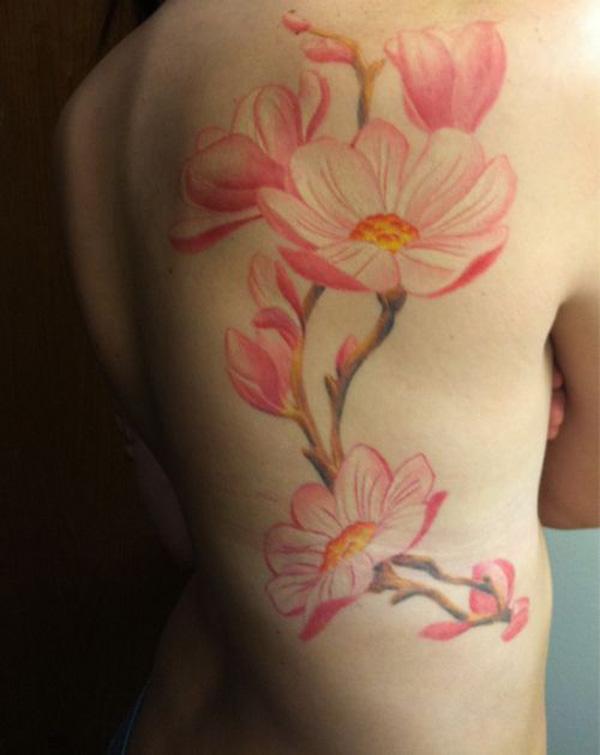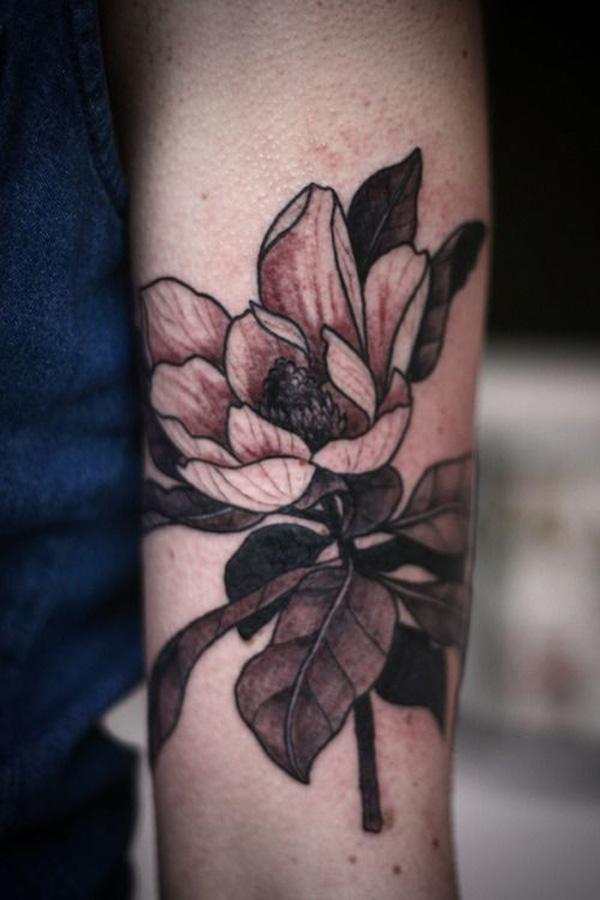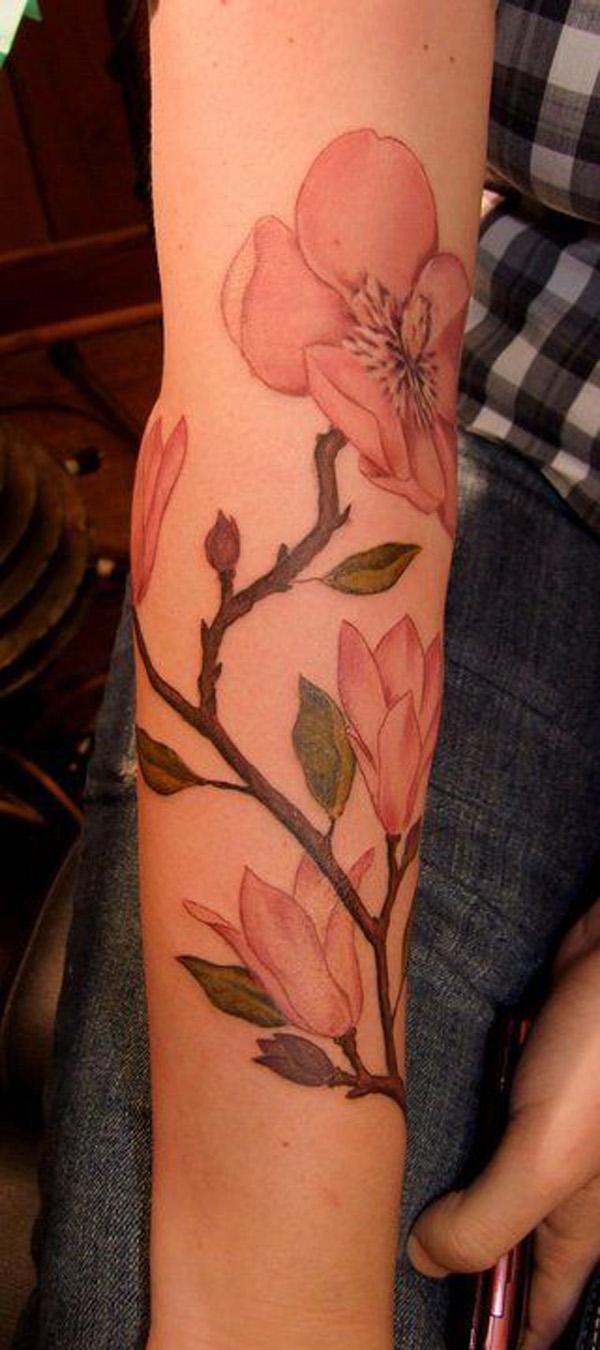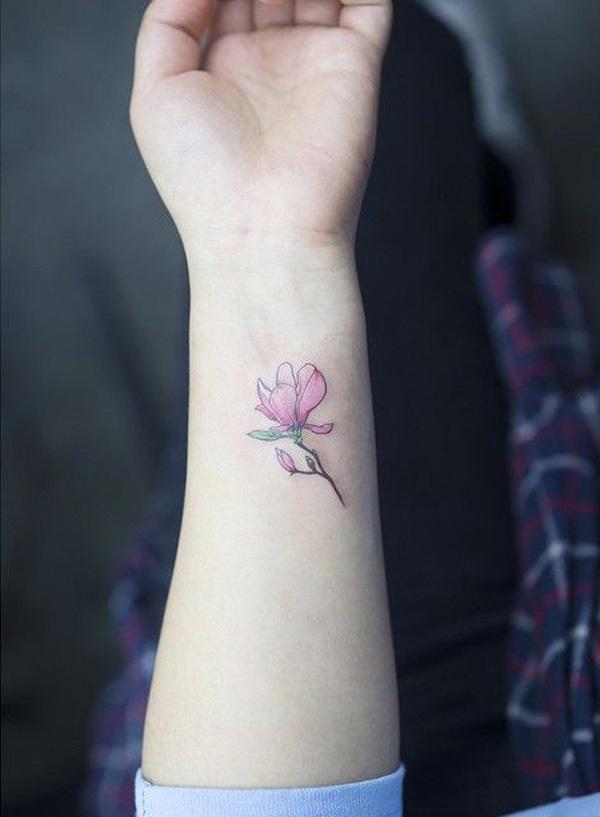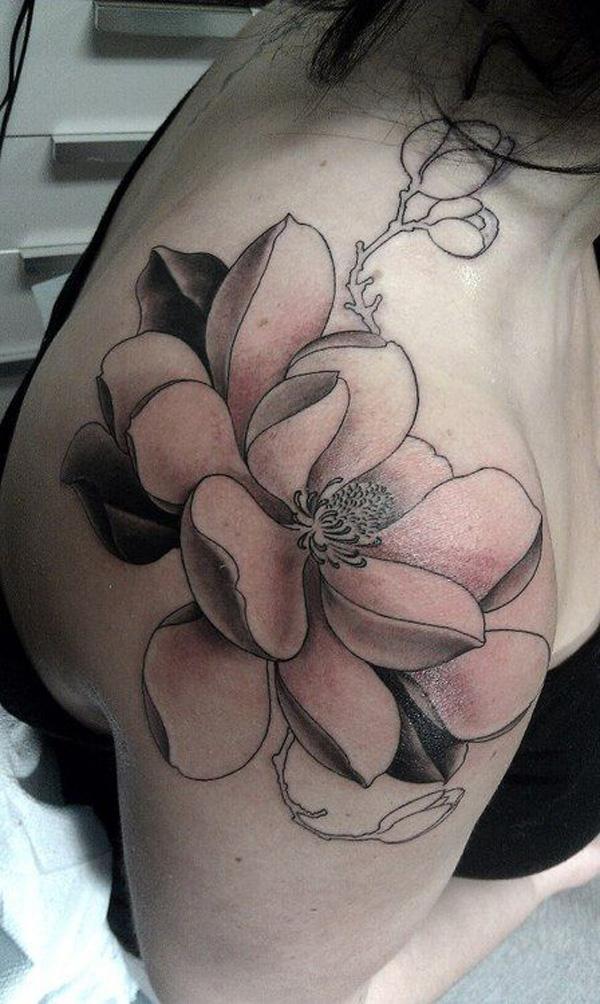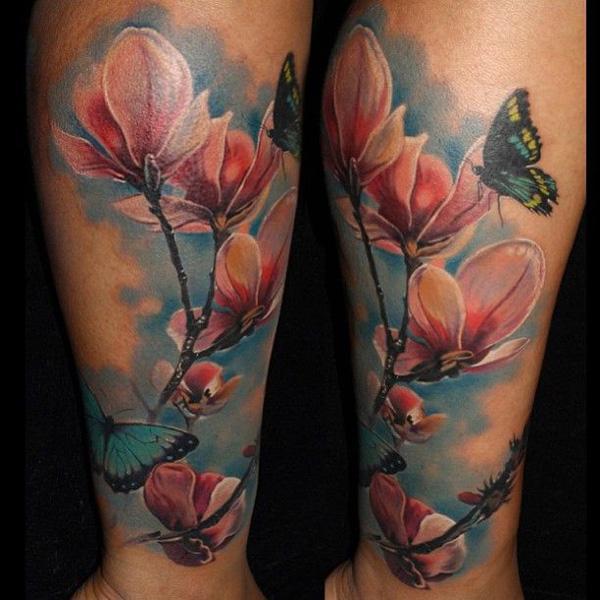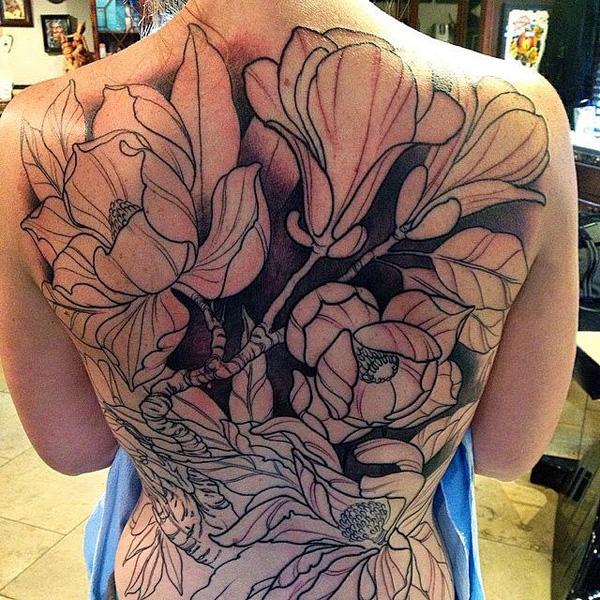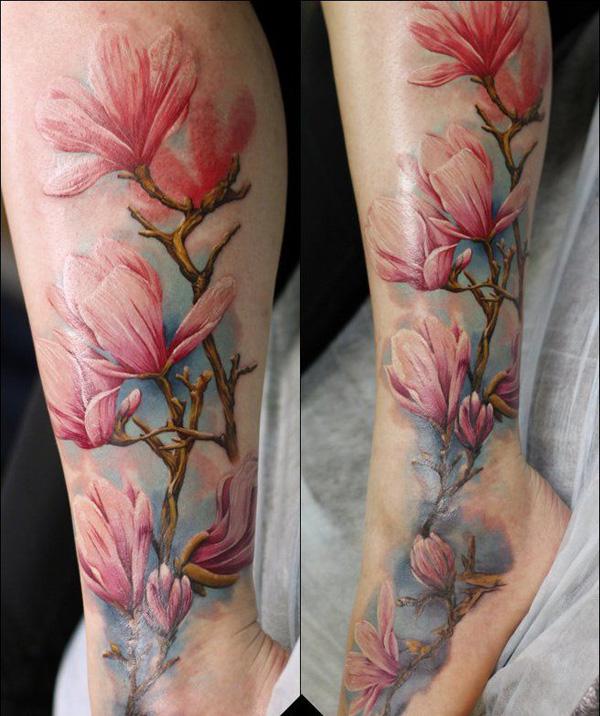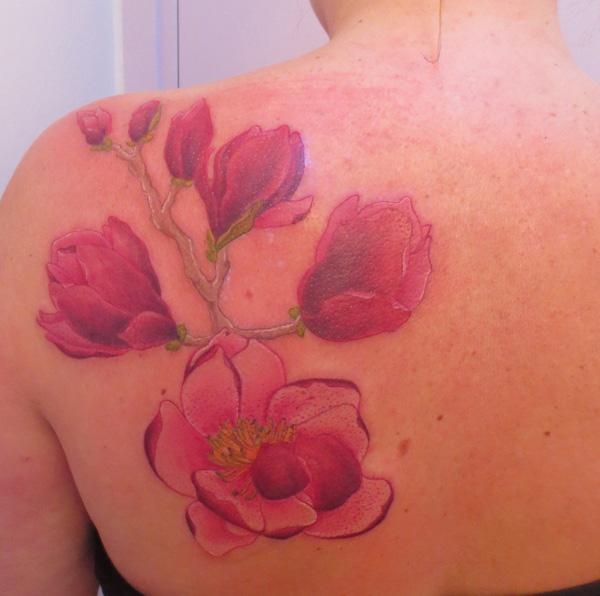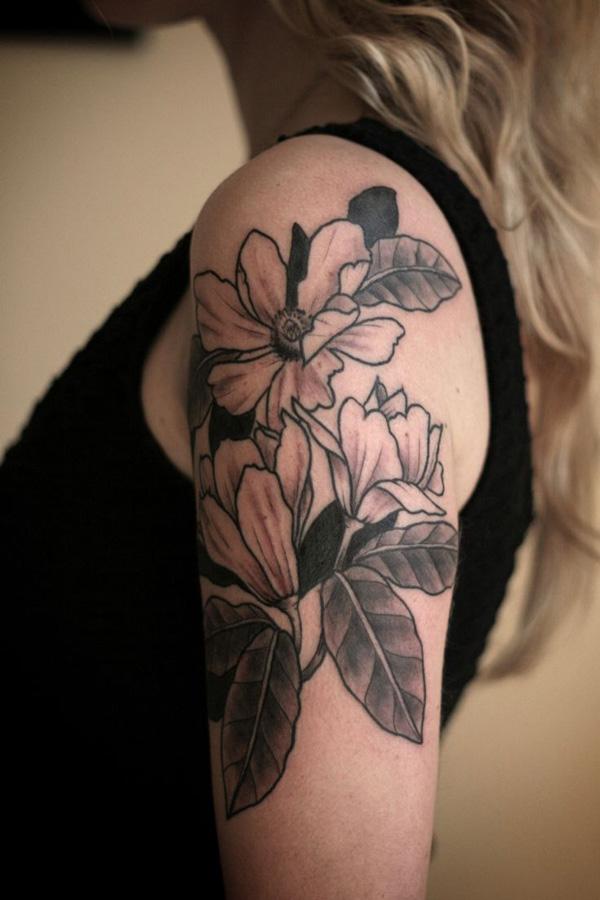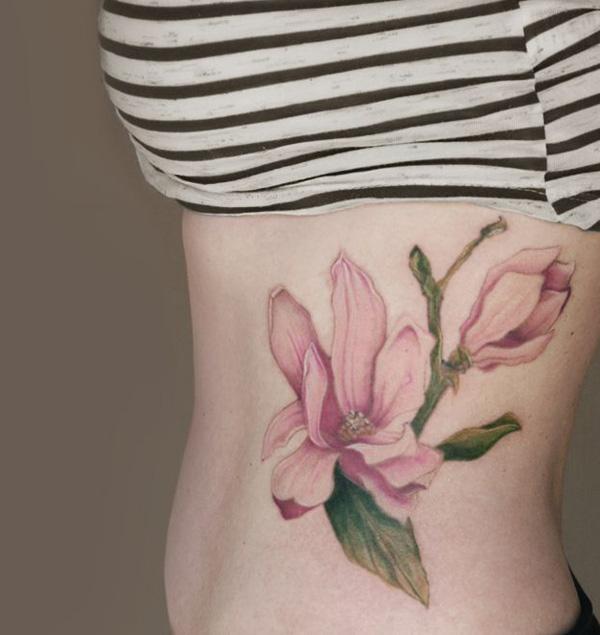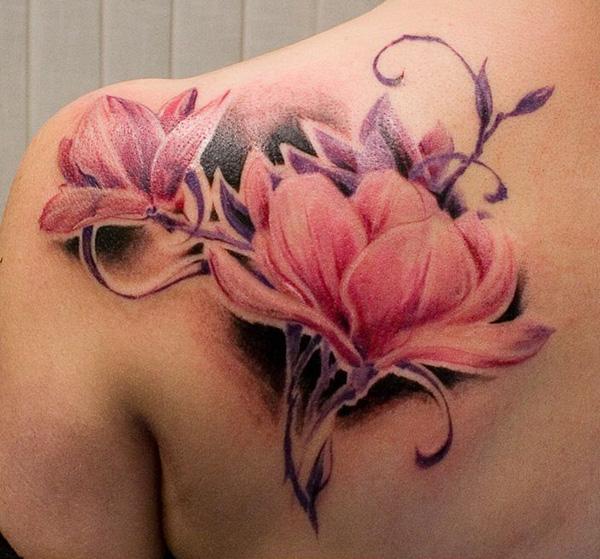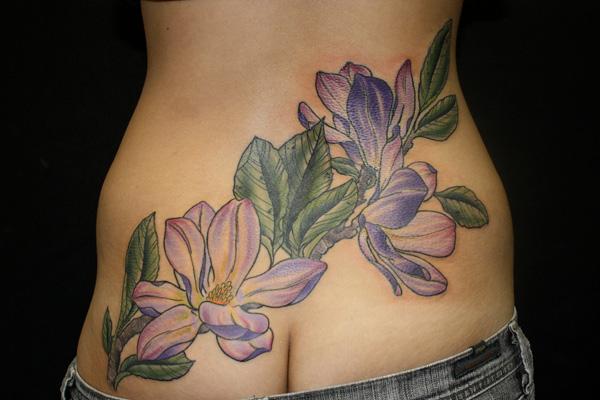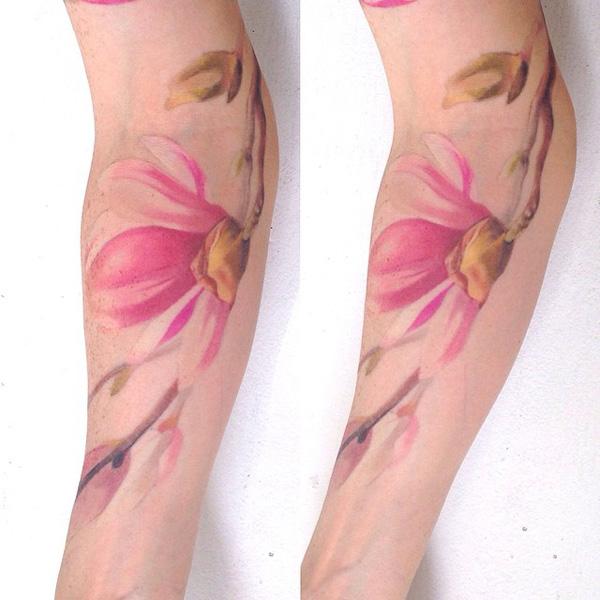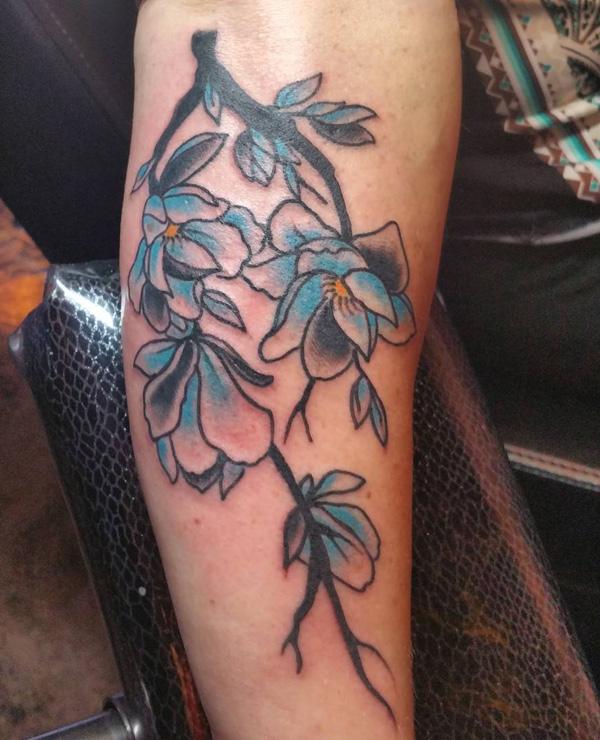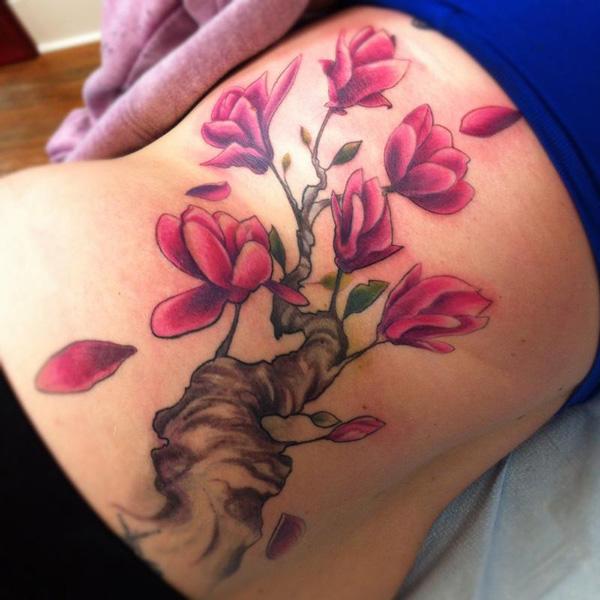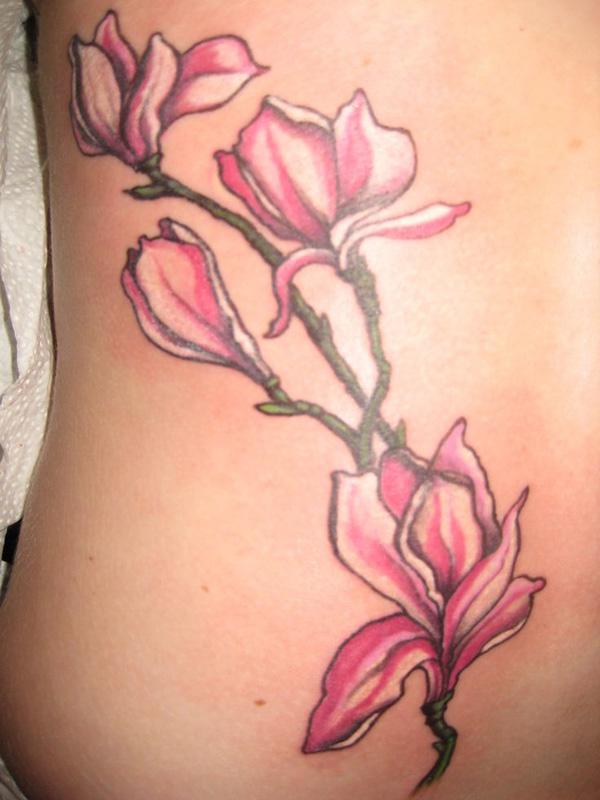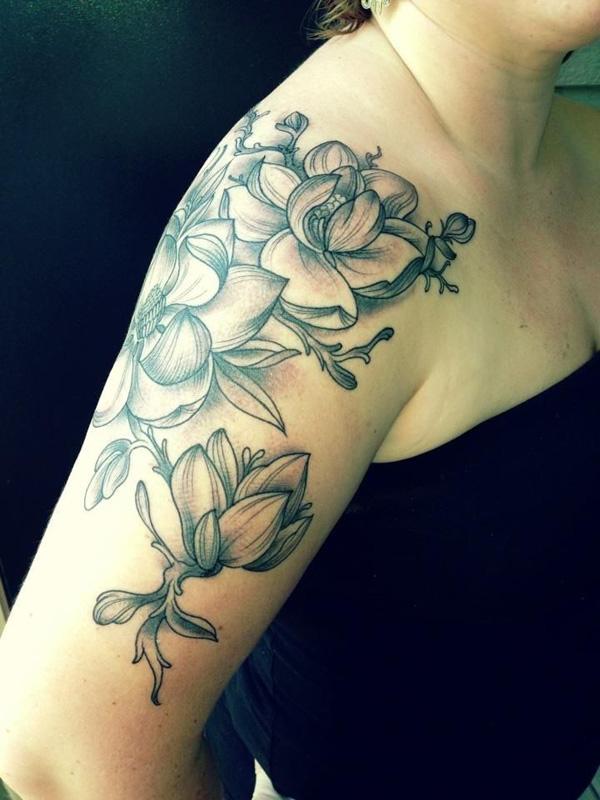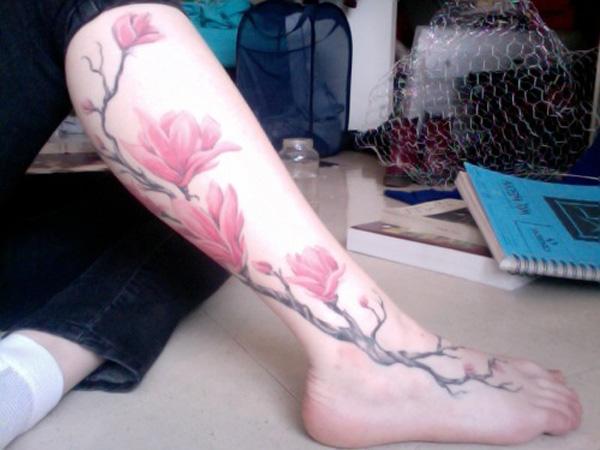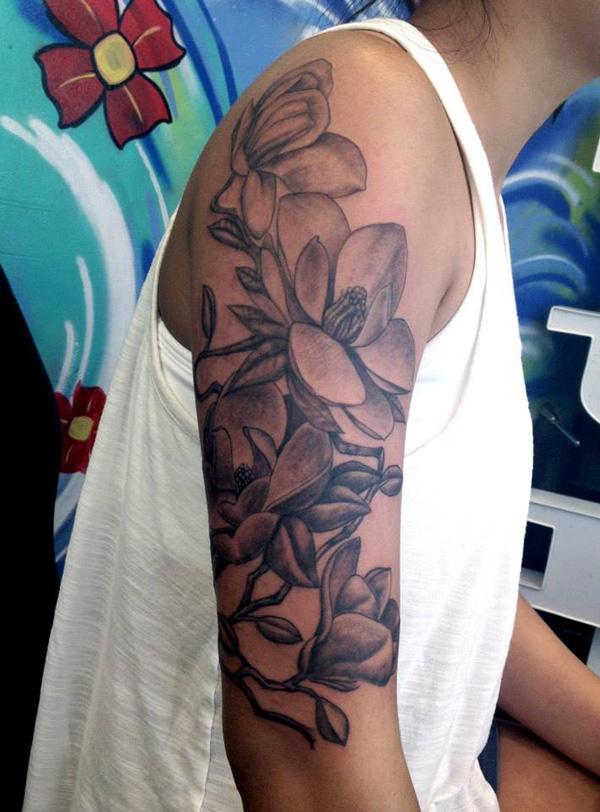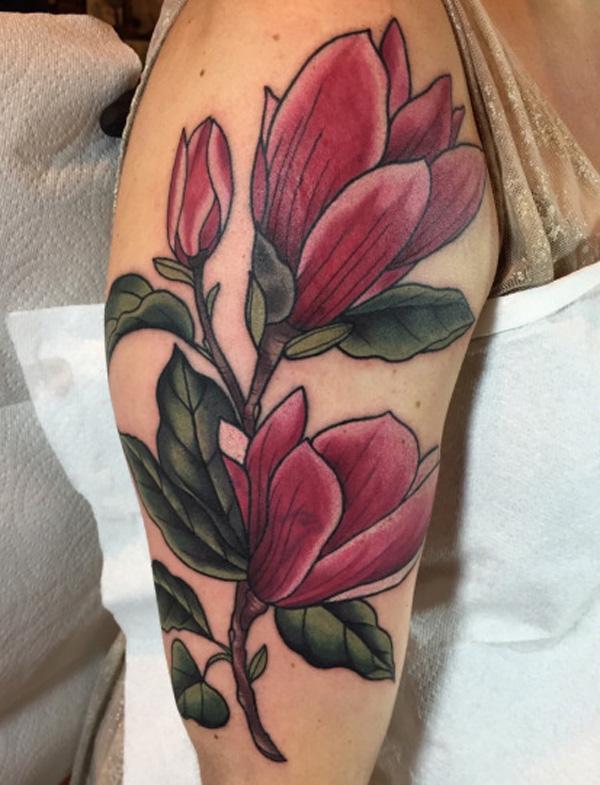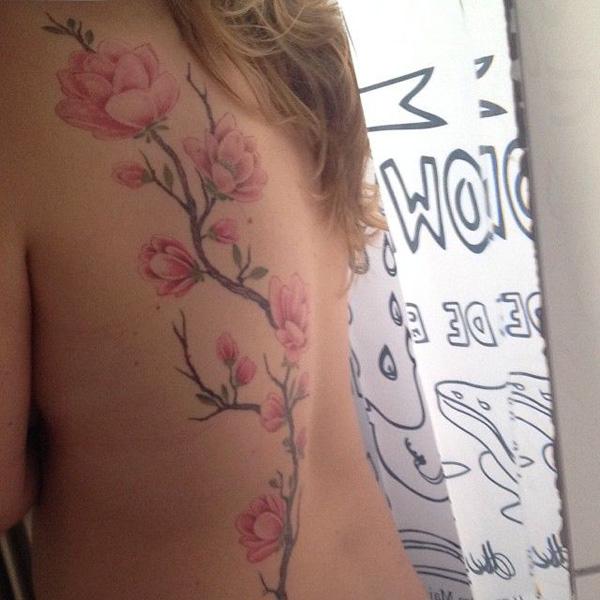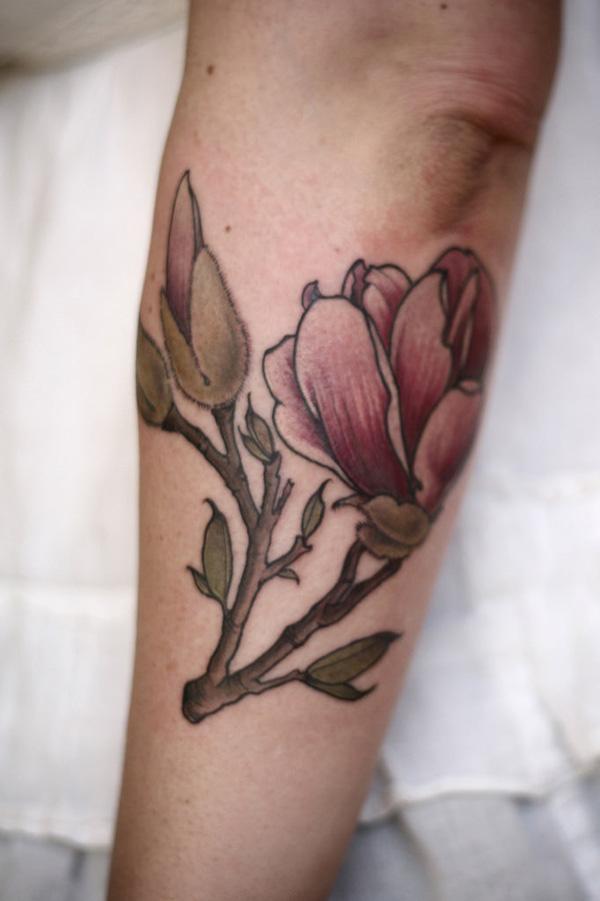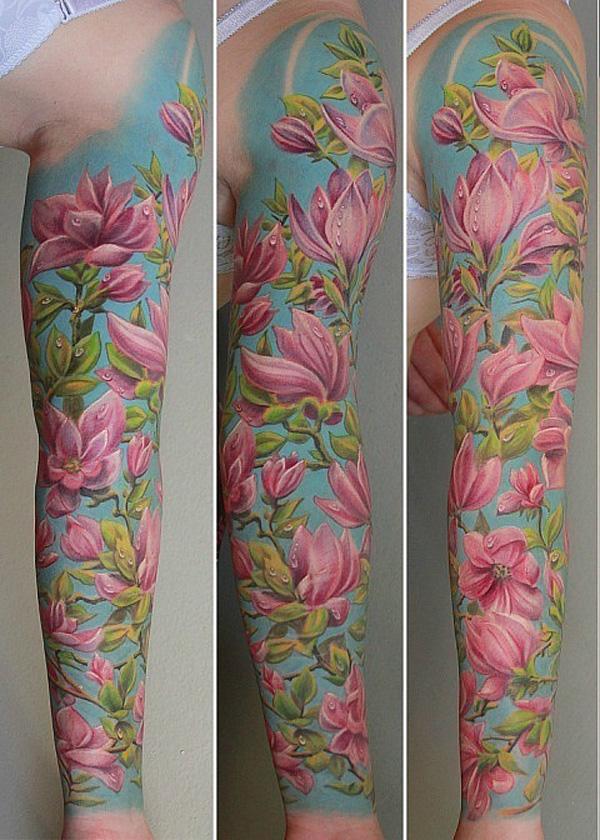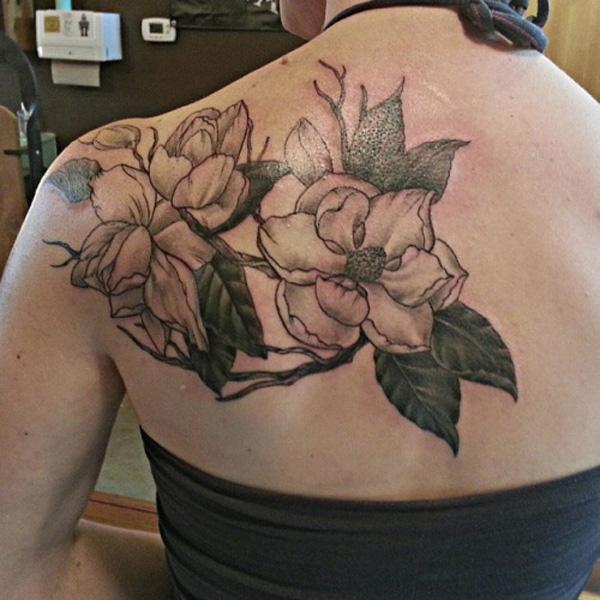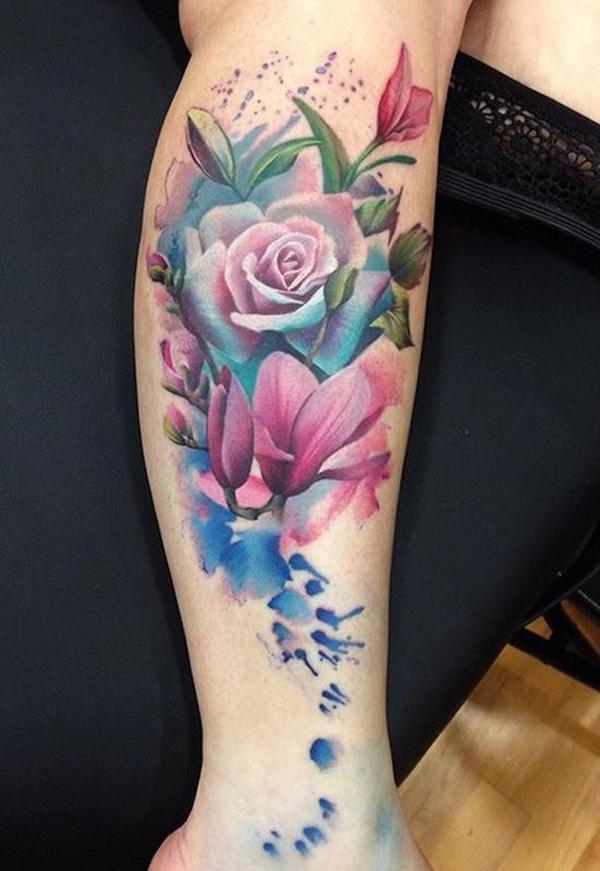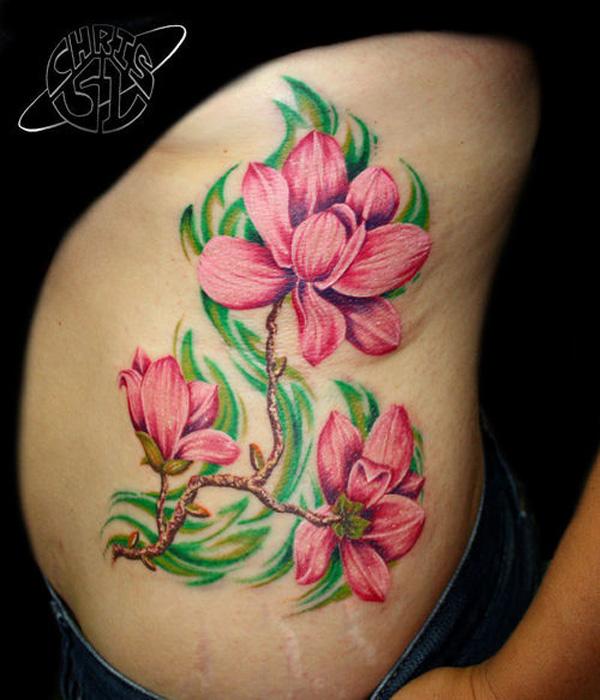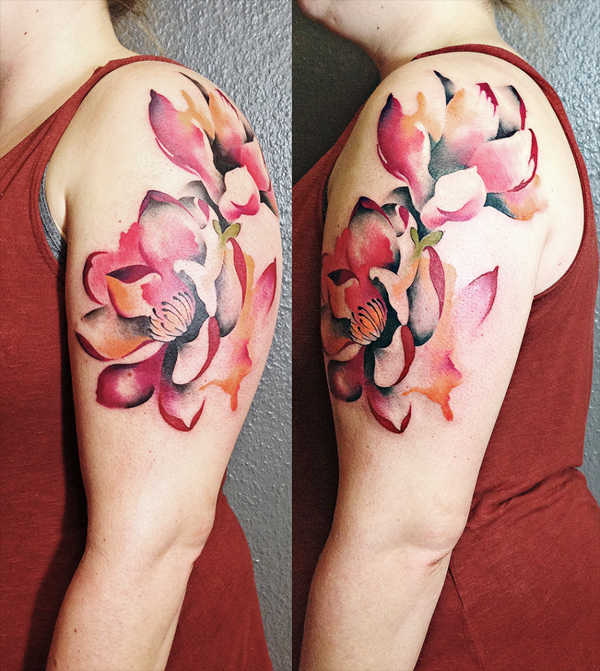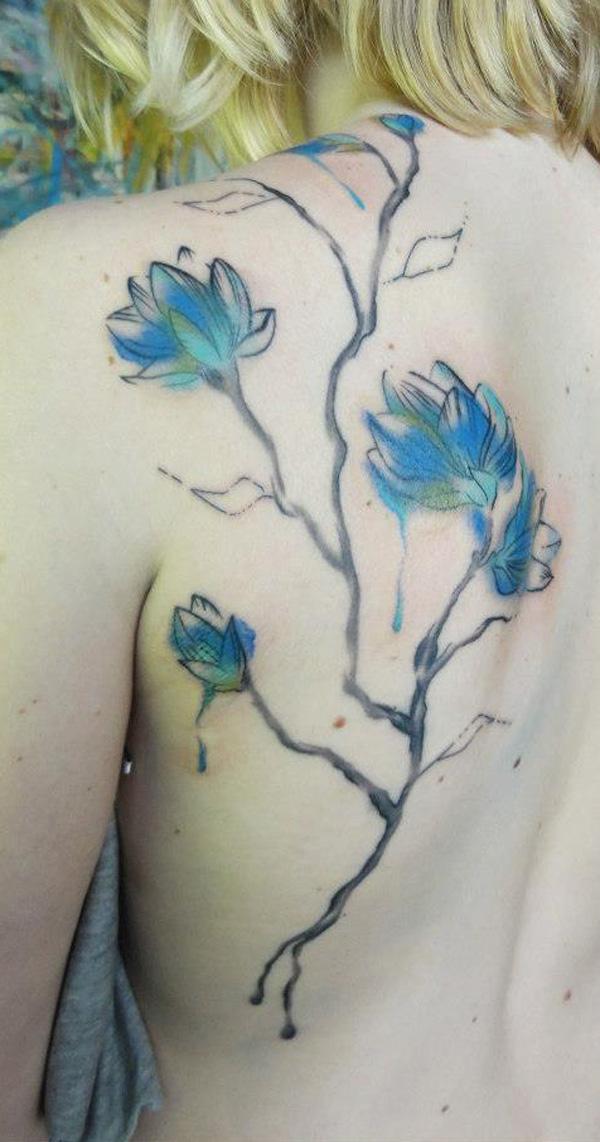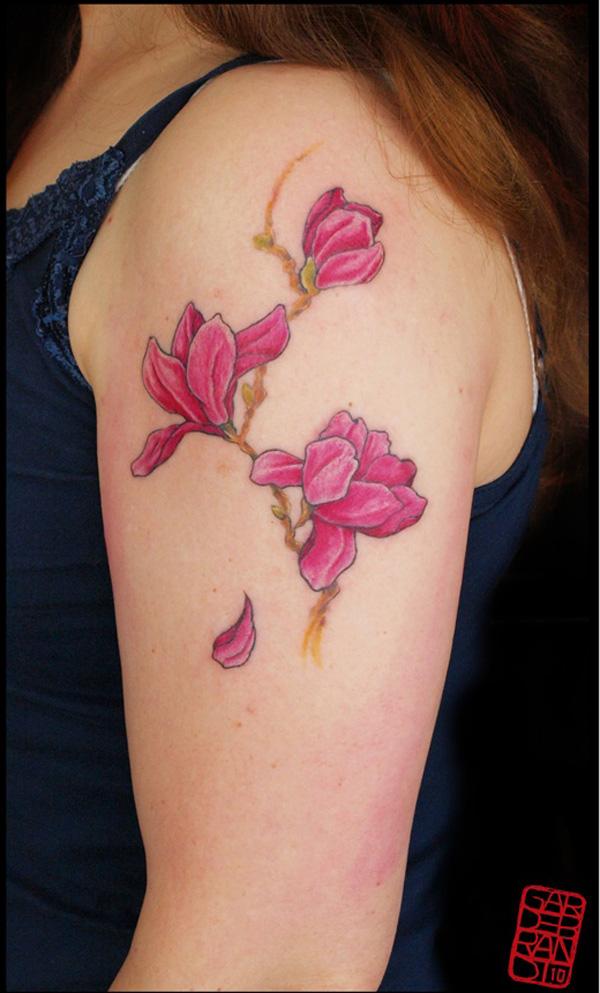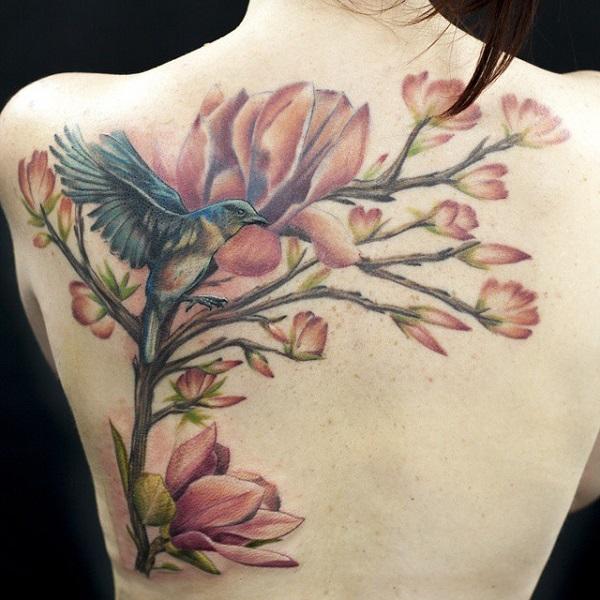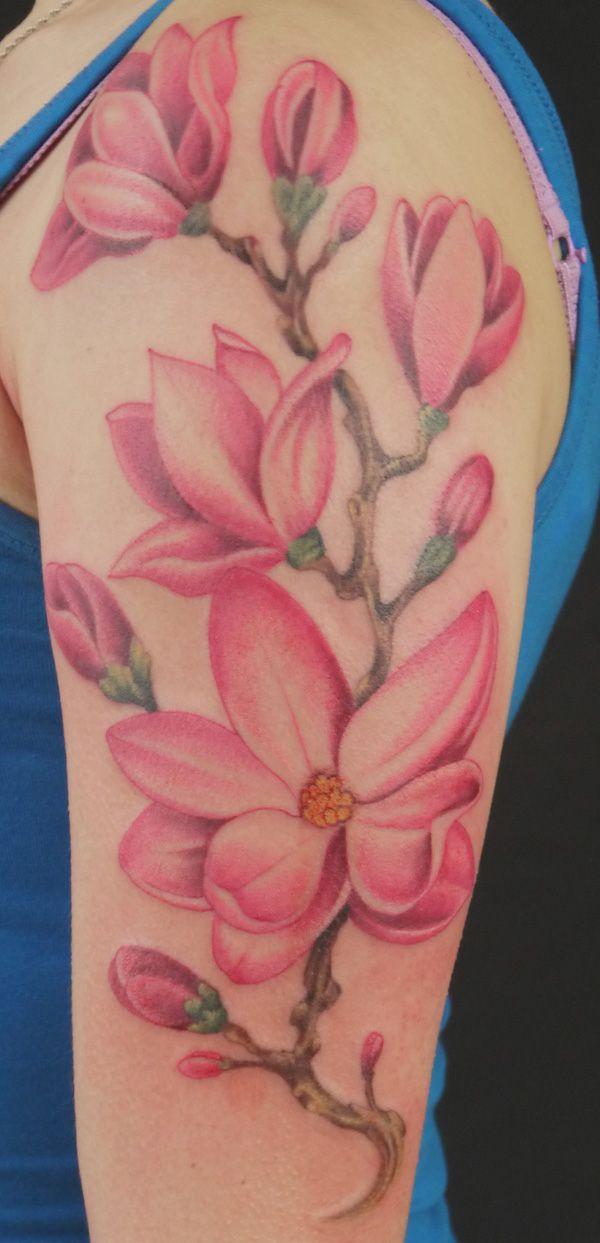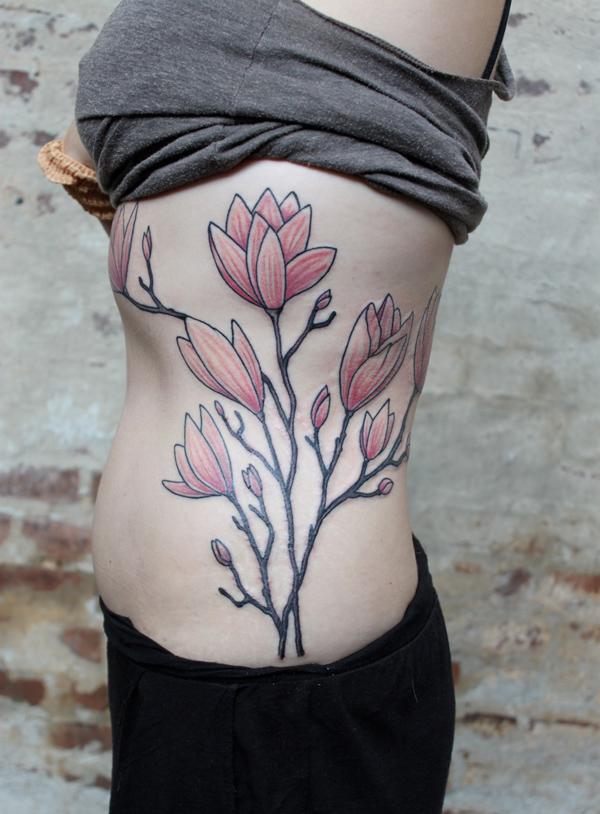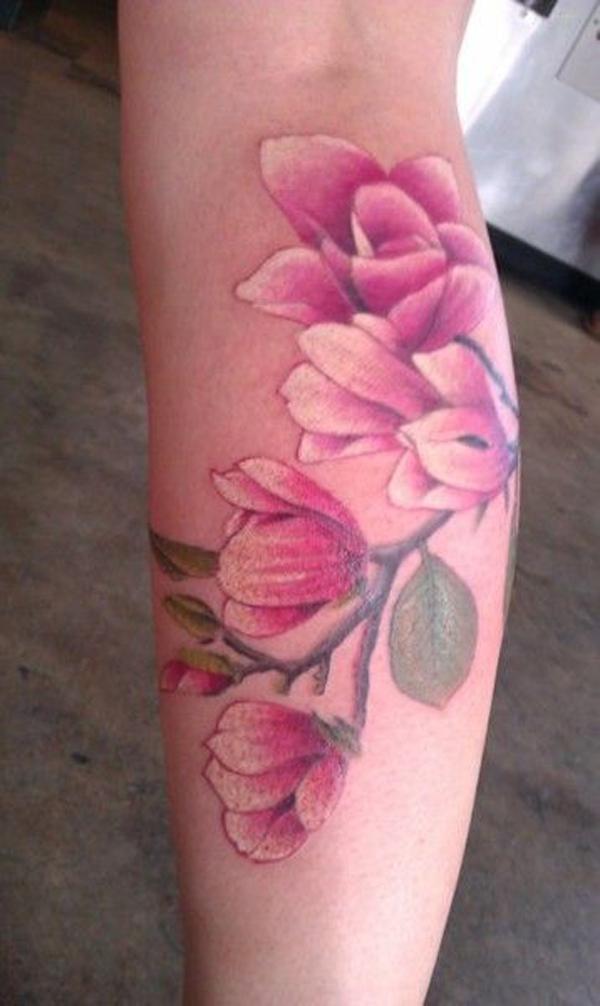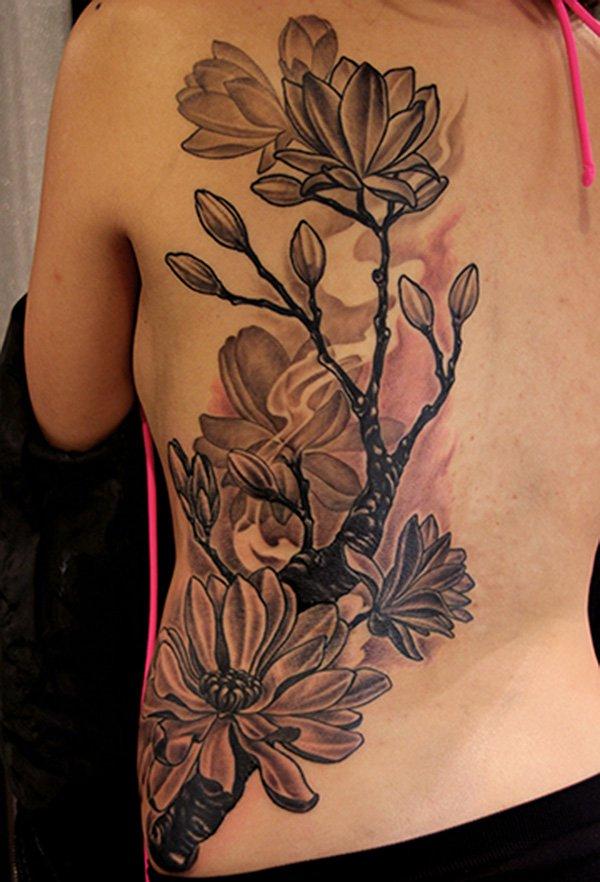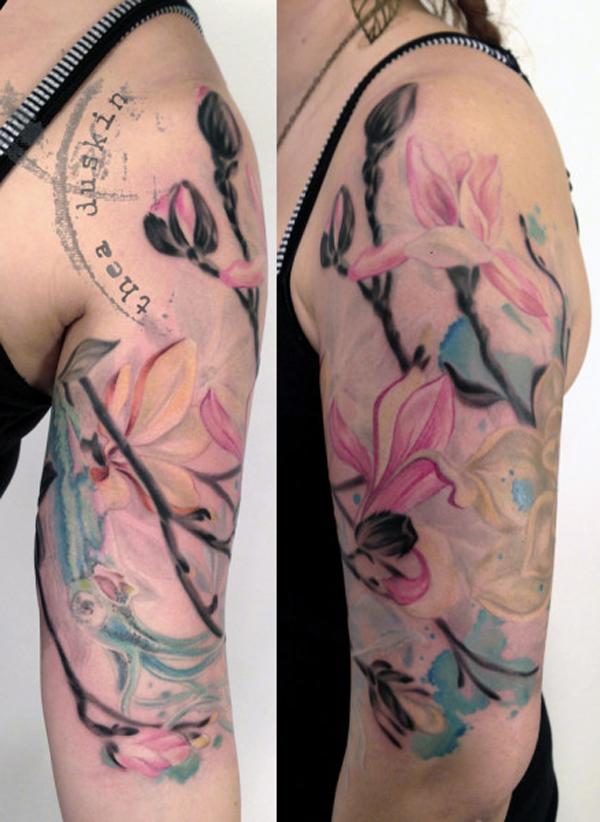 Black ink watercolor magnolia tattoo on back