Are you looking for an inventive way to add some pizzazz to your nails? Chrome nail art is the answer! Chrome nail art is the ideal way to take your manicure from mundane to marvelous.
Whenever I meet someone new, I make sure to take notice of their hands, even if I'm not familiar with the individual. It's not a huge issue if their nail polish is a bit smudged or chipped; this is often the case when there are a lot of people around and we have to quickly complete certain tasks because other matters take precedence.
In fact, the mirror effect on the nails is achieved by rubbing a special foam-rubber into the nail on which previously greased nail polish has been applied. Of course, you cannot use regular nail polish as the base, but rather nail polish with a gel effect. This powder comes in a variety of colors, but the best effect is achieved by using silver powder on a black base gel polish. You can achieve a chrome effect by using and other base gel lacquers (the best are white and pink). After applying the powder to the nail, apply the finish nail polish to seal the deal.
People wear skirts, dresses, and shirts in metallic tones, which is a popular trend in the fashion industry. In beauty salons, beauticians use lipsticks in these colors, and even the nails are not spared. This trend looks great on both short and long nails, and it will add shine and positivity to your life on dark days. You can use this dust to decorate any nails or just a few nails on both hands. Chrome powder is simple to apply, so if you have good hands, you can do it yourself at home. Otherwise, go to the salon and leave it to the professionals.
If you are an employee, you are always rushing, have children and a husband who are waiting for you to come home from work, and would rather spend time with them, go to the salon once a month, and present to yourself for an hour or two. Apply the gel to your nails so that they are strong, the shape is consistent, and the color lasts until you go to a correction. Simple nail polish, on the other hand, is a better option if you are impatient and like to change things up quickly.
Do not be afraid to wear these nails during the day because they can be a real refreshment for your everyday outfits. And please, don't be afraid to do what you want! Doing what you love brings the most happiness and freedom.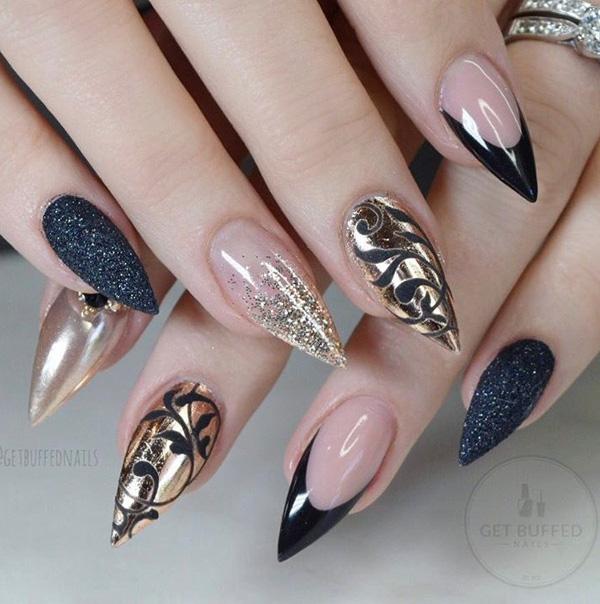 An interesting and colorful manicure in which the chrome powder is used only at the occasional nail…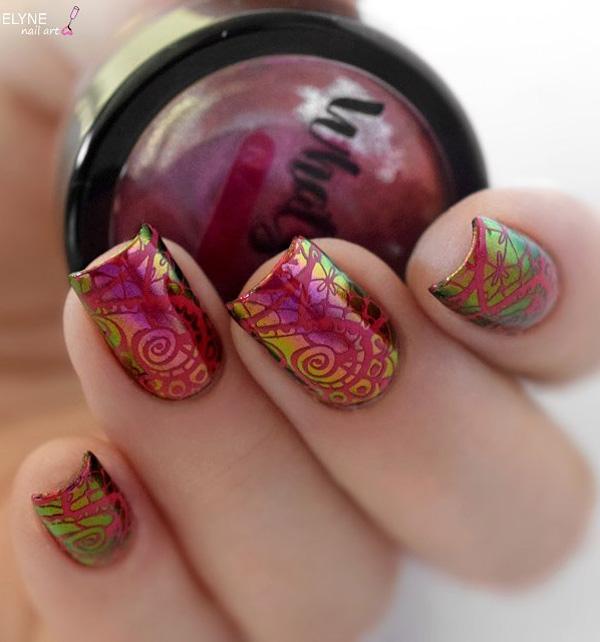 Metallic colors are popular for a couple of seasons both in summer and in winter months.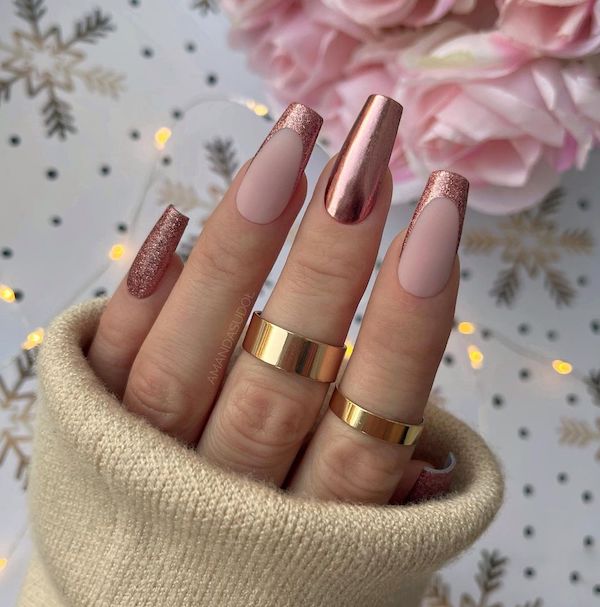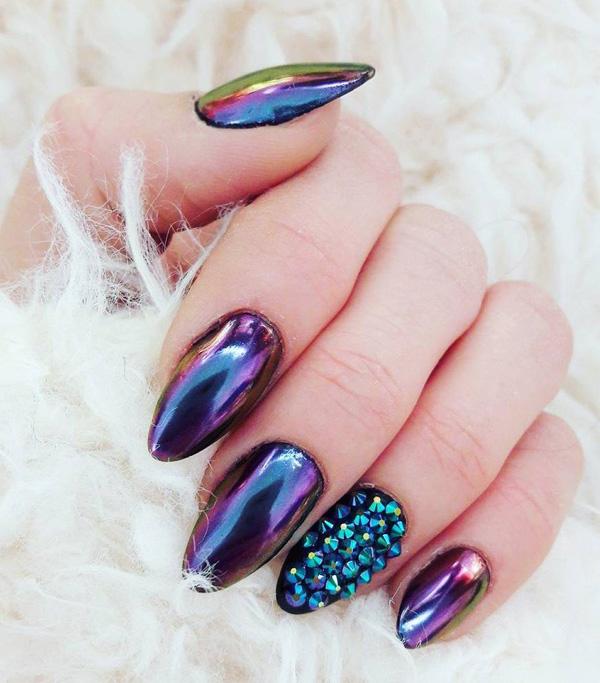 Purple color always looks extravagant and this is its modern note.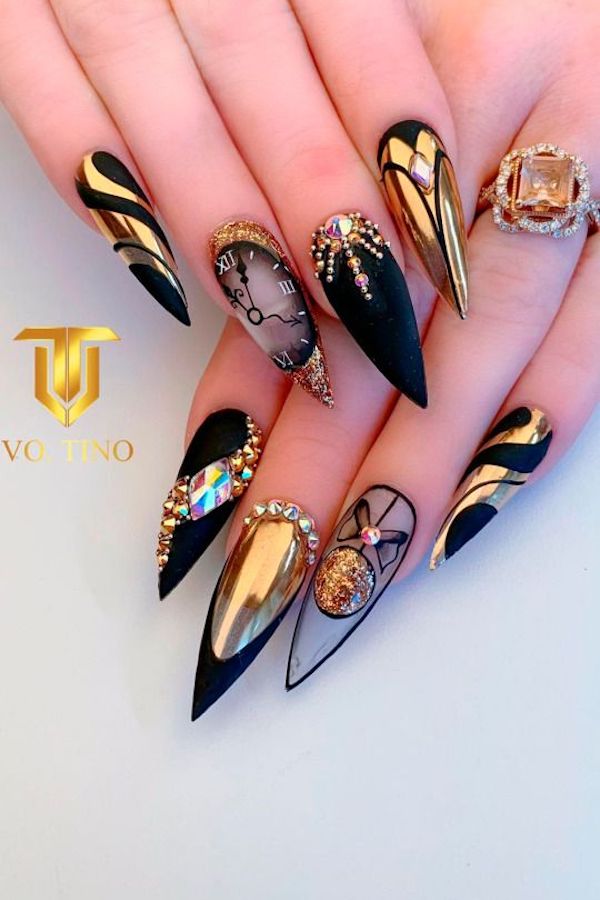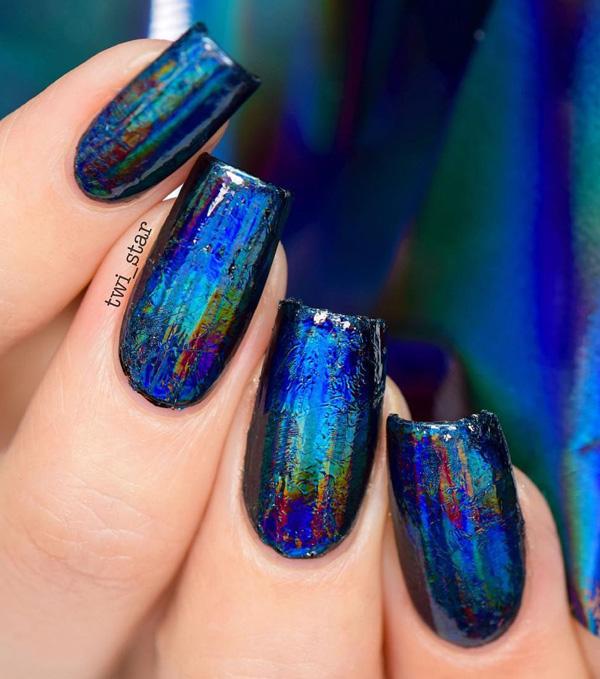 For the brave ladies who like a little conspicuous makeup and manicure, this combination can be the right choice.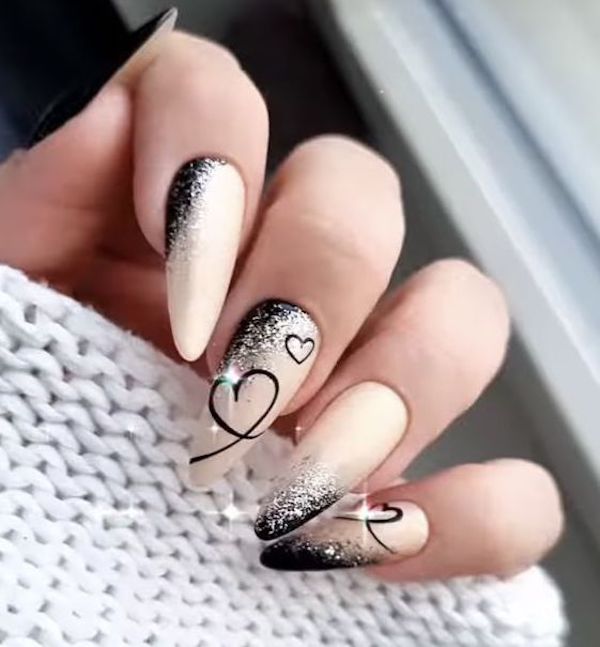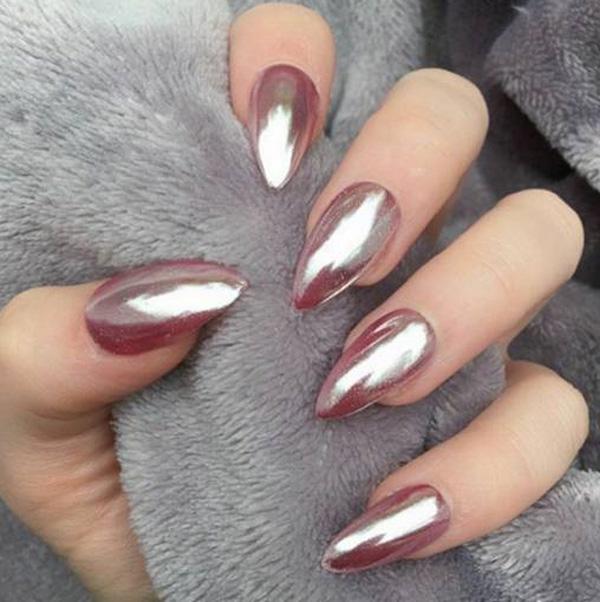 In this manicure was used white or light pink base gel varnish on which is rubbed pale pink chrome powder.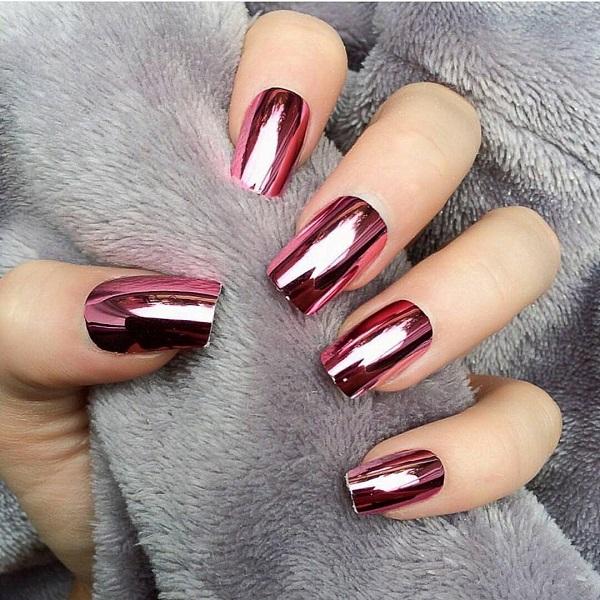 Color is super modern and chrome powder is applied perfectly so that the mirror effect is obvious.

Summer arrives so with these colors you can be queen of the city!
Beautiful inconspicuous manicure in this length nails will certainly not bother you whatever you do. These shades can be easily combined with every outfit. Cold white color is nicely refined with gold.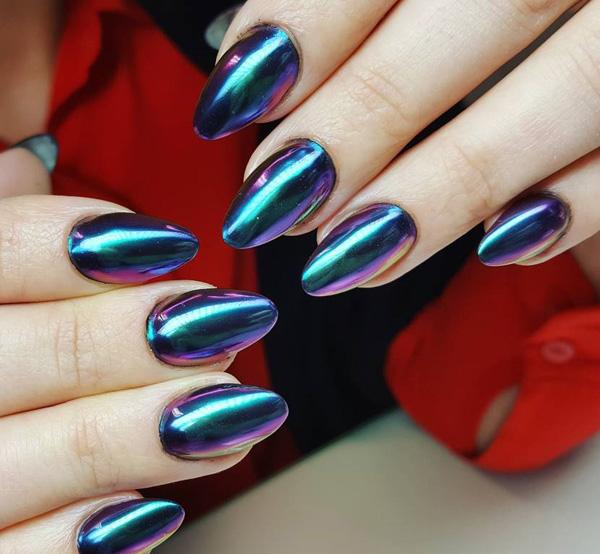 If your nails leaves and break, put on them gel. It will give them strength and durability.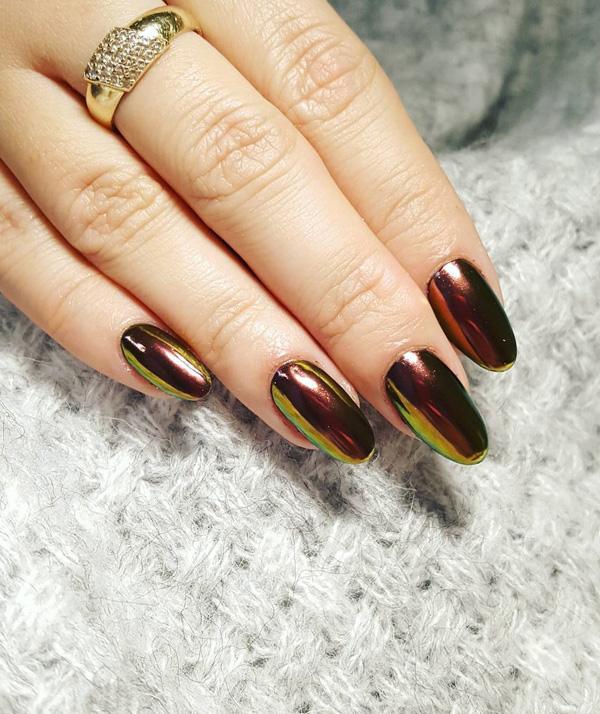 Oval nails are always stylish, and never are out of fashion. This classic shape combine with modern colors and you'll be real trendsetters.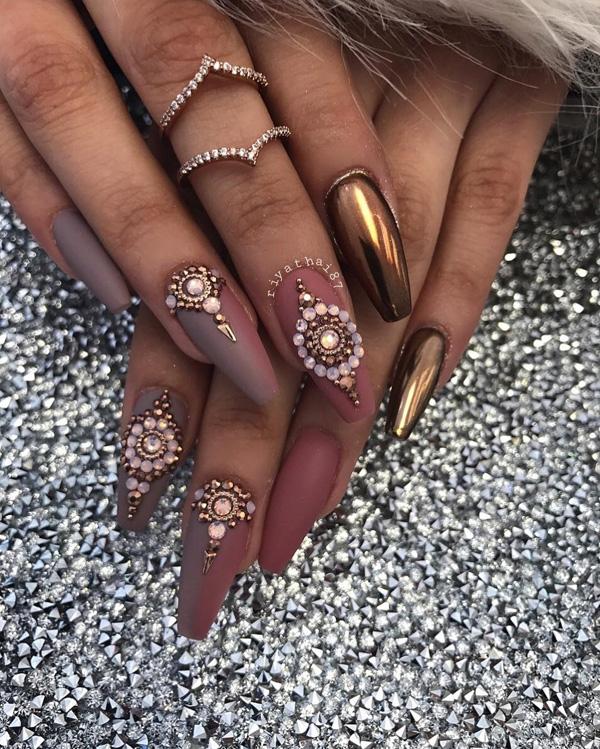 Instead of rhinestones to decorate your nails and make the most sumptuous look use chrome powder on at least one nail of both hands, as is the case here.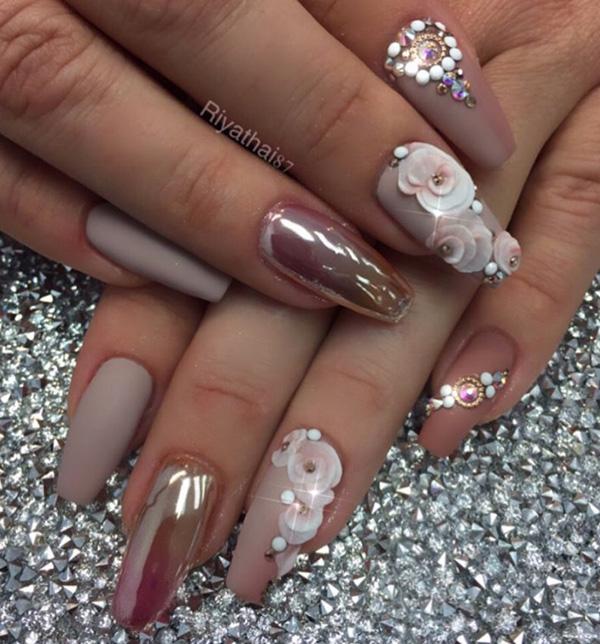 The combination of matte colors for nails and one with a splendor is a good choice. Mat color is discreet and inconspicuous so very cheerful tone to it give glossy nail polishes.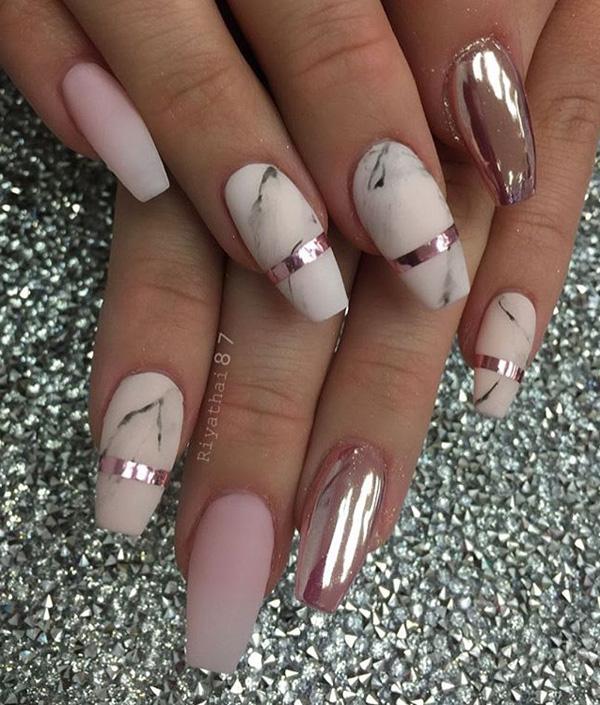 Here is a combination of matte color in marble design with glossy paint on one nail. So fine that you can see yourself in it.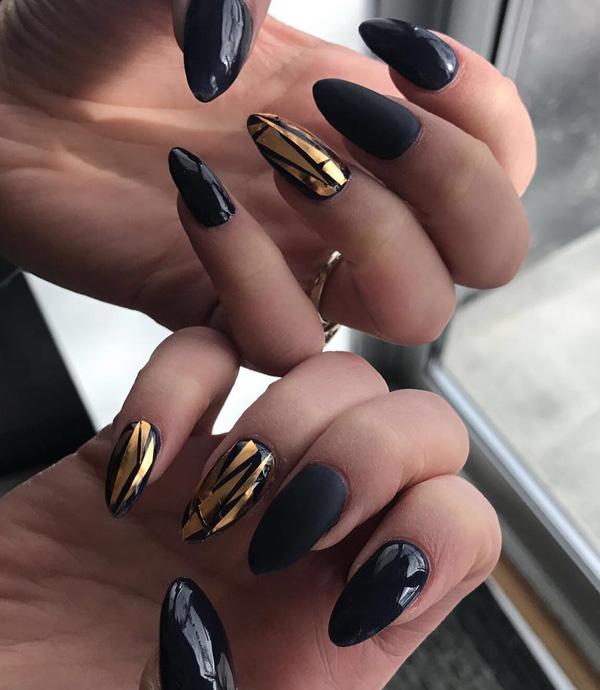 Black and gold are timeless glamorous combination. With this manicure at every party you will be noticed.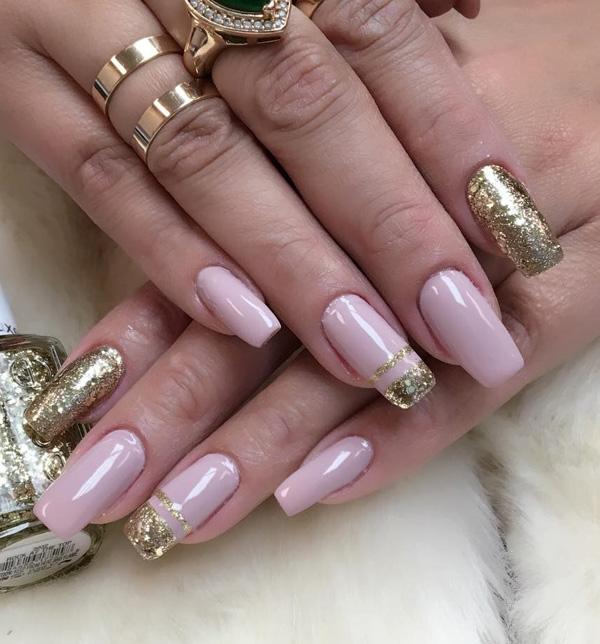 Nude colors are inconspicuous, feminine and seductive. If you add a little of gold color you will get a modern and effective combination.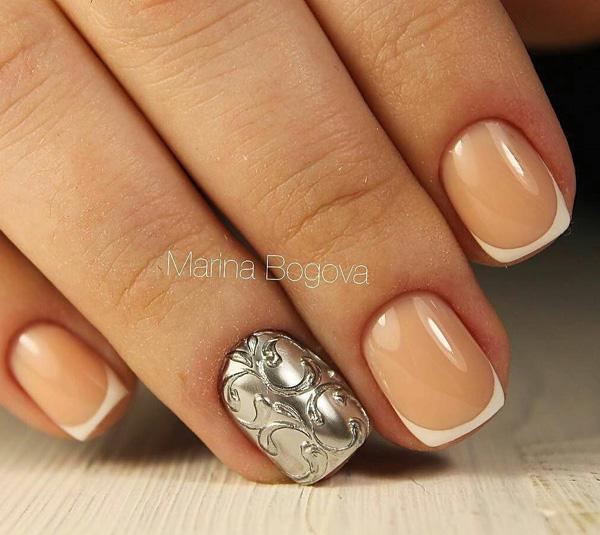 Very neat manicure, excellent for an employed woman. Embossed nail on ring finger in silver gives elegance and a special mark to this manicure.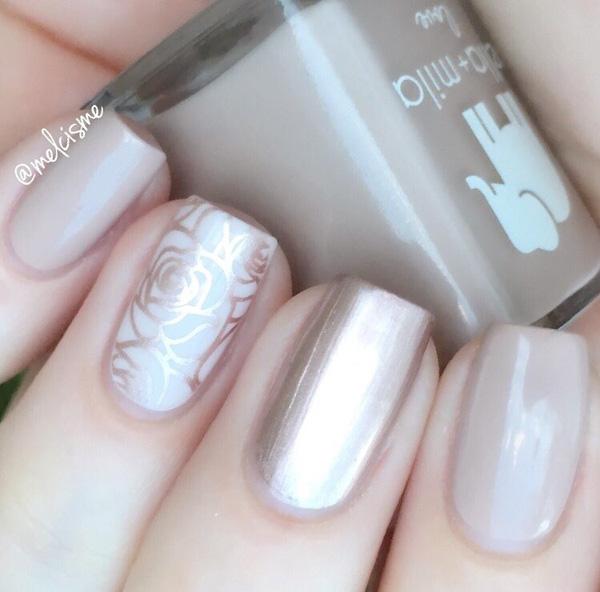 Gentle tones in this manicure refined the details on ring finger in the form of roses. In this way is added to note tenderness note of seduction.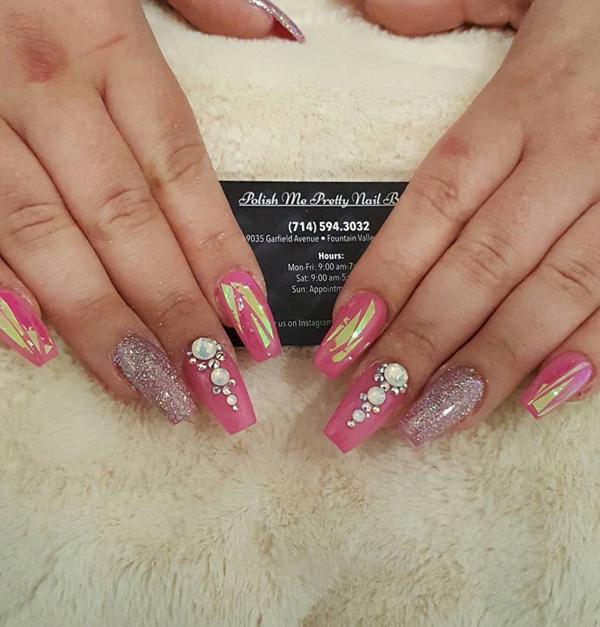 For the warm spring and summer days pink shades are always the right choice.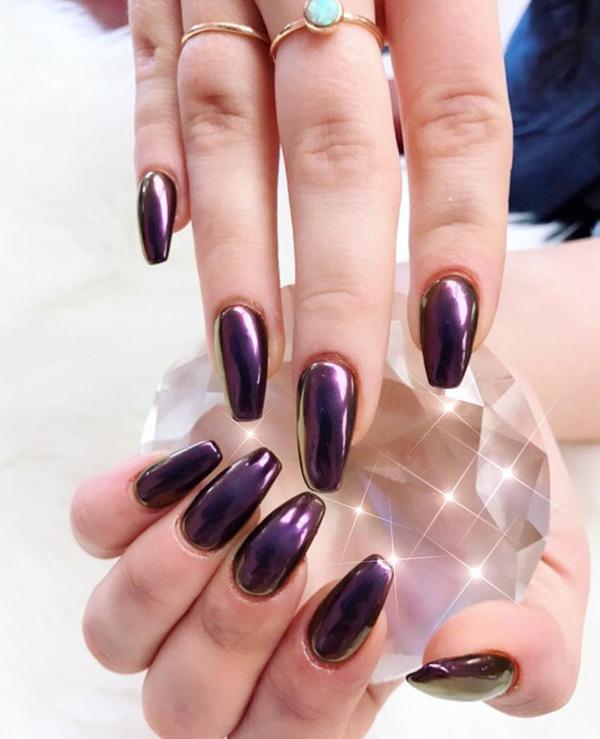 Royal purple ruled the fashion scene last fall and winter. Its reign is continuing this year, both in fashion and in a manicure.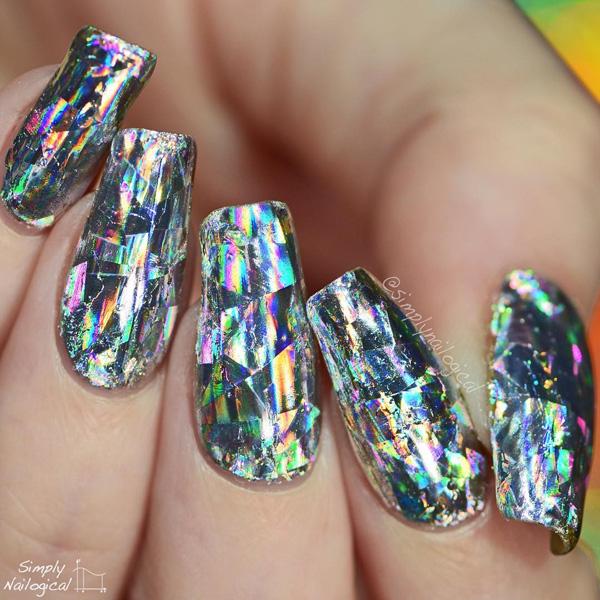 Silver nails are modern, especially for some glamorous party. As for the form, select the one that best fits your hands.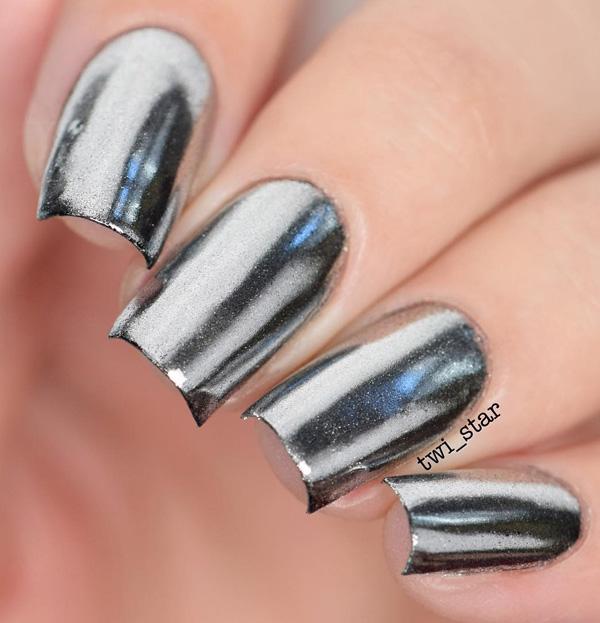 If people pissing themselves nails, there make often some mistakes. One of them is filing the nail in both directions, back and forth. Keep in mind that this is a very bad because leads nails to cracking.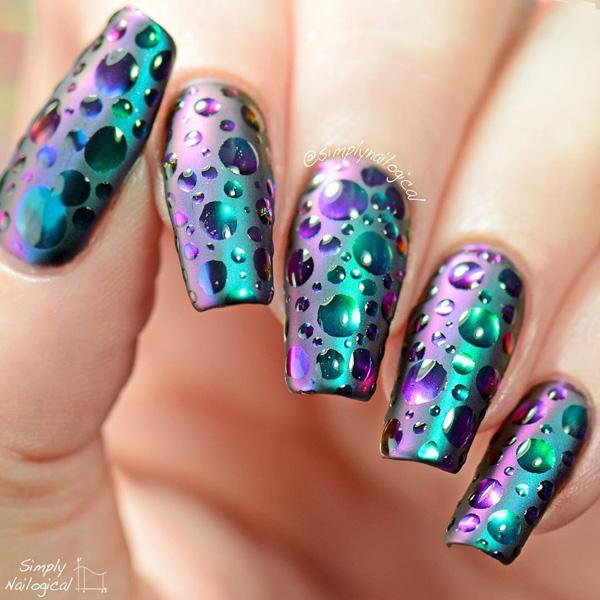 This model with the morning dew on the nails is made by a combination of matte and shiny tones!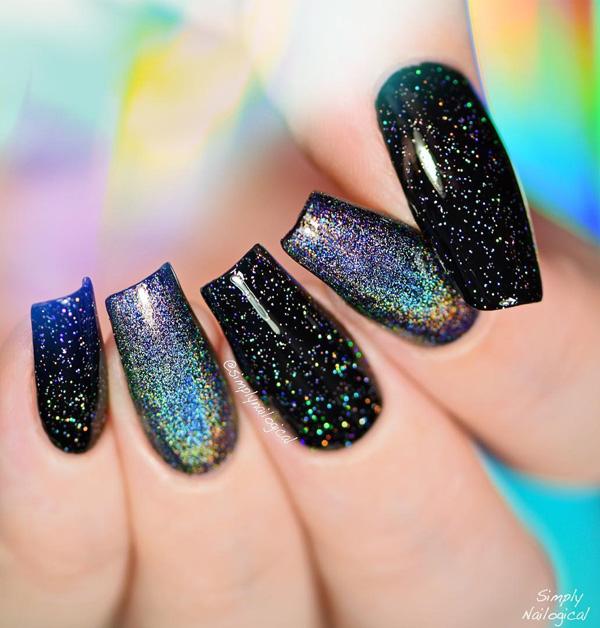 Although it is summer pastel colors dominates, with black you'll never make a mistake. Its monotony is destroyed with these multicolored sequins.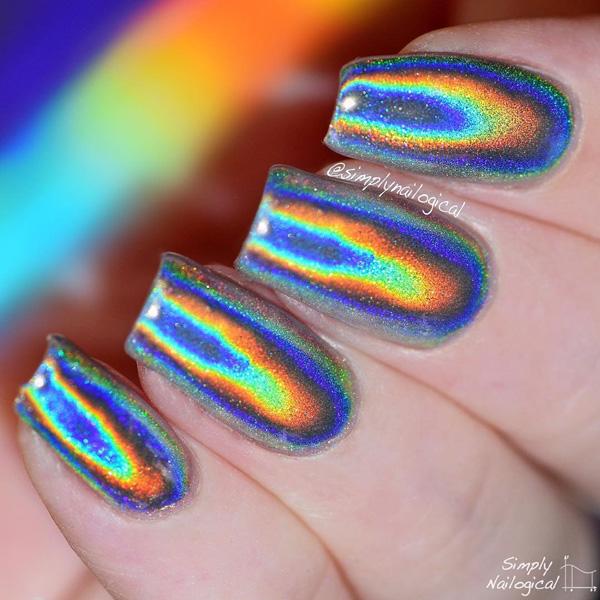 Putting gel on nails will deliver you a terrible habit that many people have – nail biting.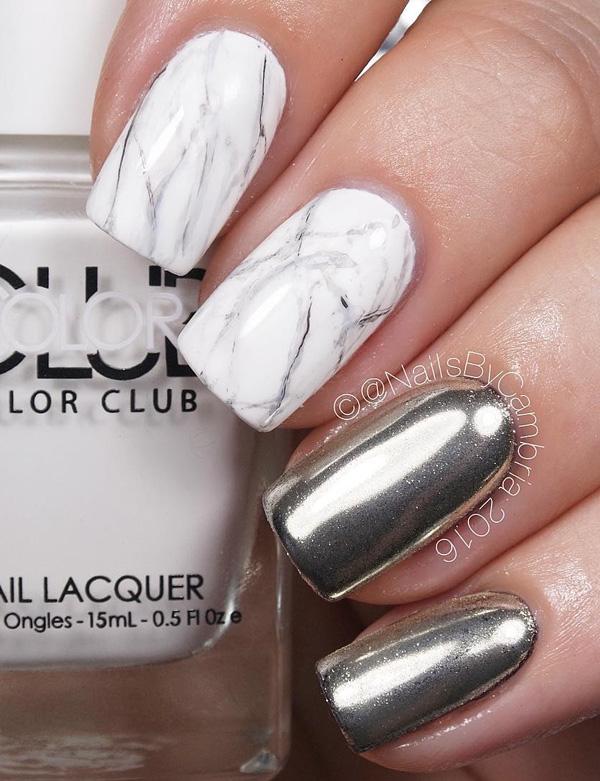 Moderate length of the nail is still desirable because it can be worn in all circumstances and not only at parties. Here is a nice integrated marbel design with silver chrome powder.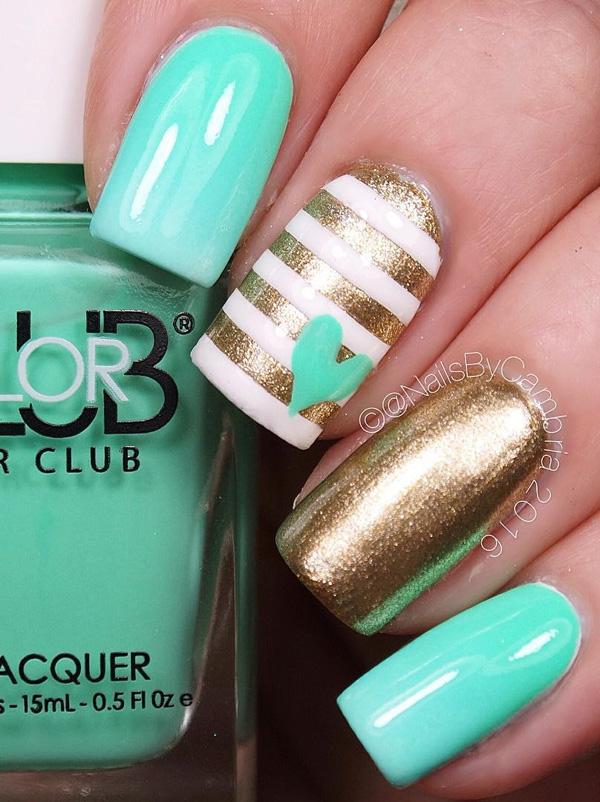 The golden color reminiscent on luxury, I guess because it's gold. A gold is expensive. It enriches every manicure so boldly combine this shade with almost all colors.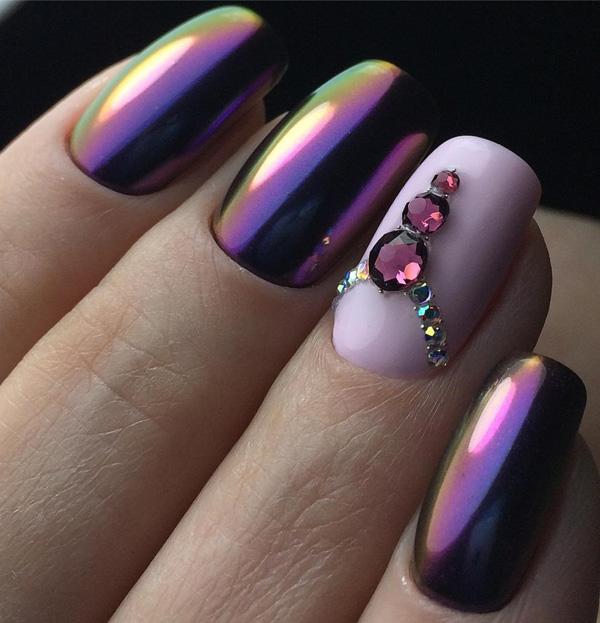 If you are doing a manicure yourself never forget the cuticles, they are equally important for a nice and neat appearance of hands.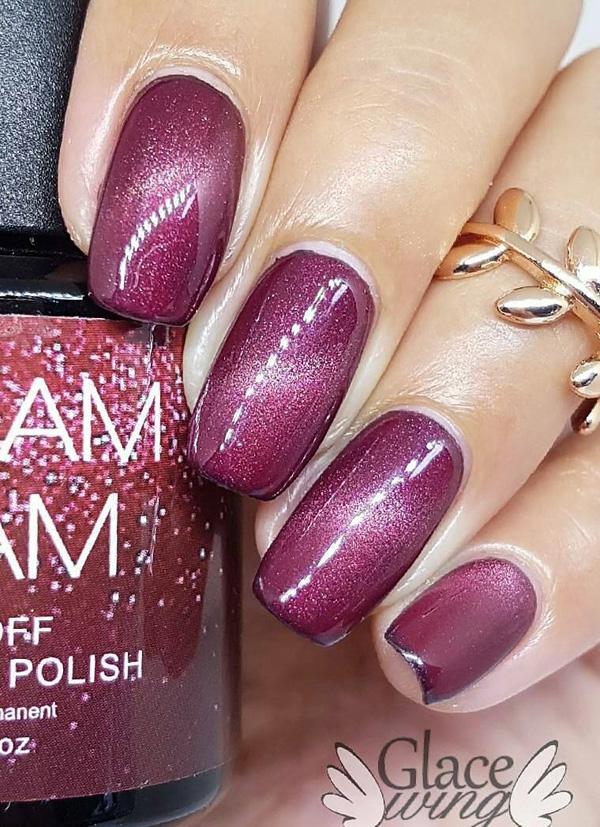 The colors with diamond shine are effective and glamorous, and can be worn in almost any occasion.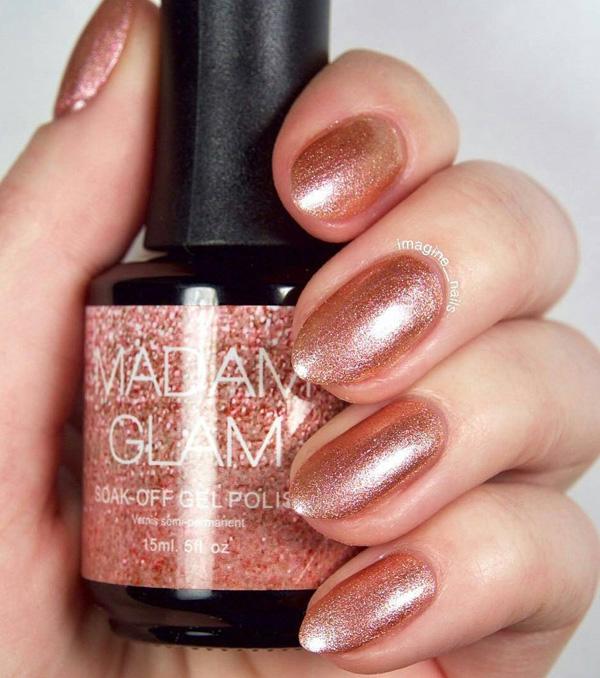 Another shade of color with diamond shine that is inconspicuous. The shape of the nail is good, nicely is standing on a long nail plate, and those who have a wide nail plate it visually narrows.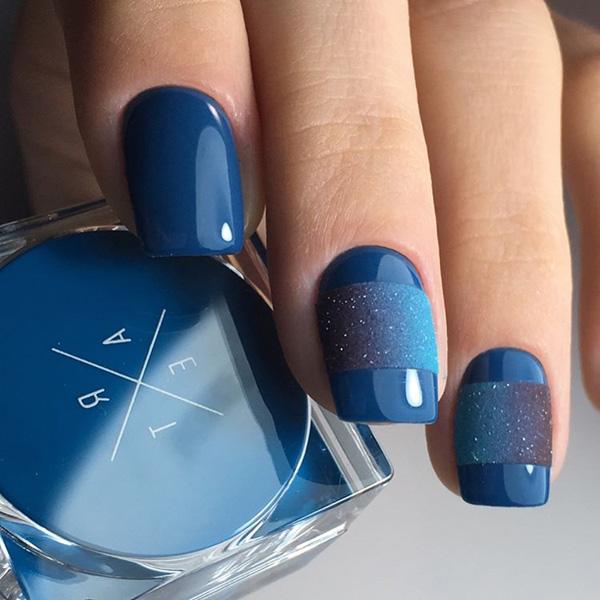 Monochrome manicure you can always enrich with some details, here that is wider zone with sequins on two nails of both hands.
Here nails look like as snakeskin, only in metallic colors.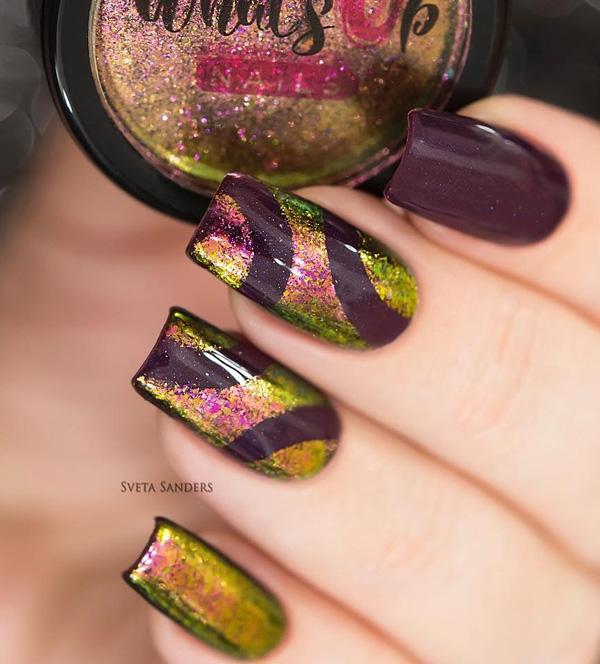 Chrome powder does not always have to rub on the entire nail plate, if you like to experiment, do it on a few nails but in different forms.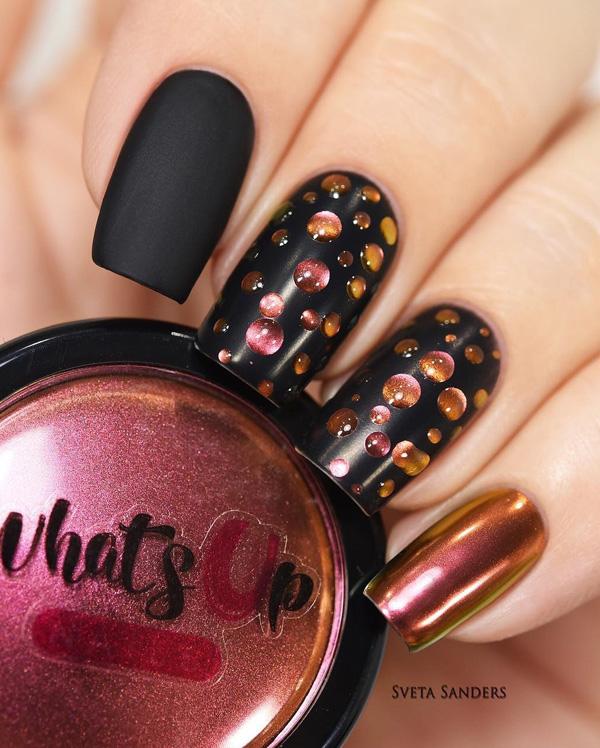 For successful nail art you will need good equipment. Only in this way you will be able to successfully draw the most diverse patterns on your nails. You should have in your manicure draw necessarily except colors, adequate sponges, silicone pats, tweezers, watermarble tool, dotting tools, palettes, …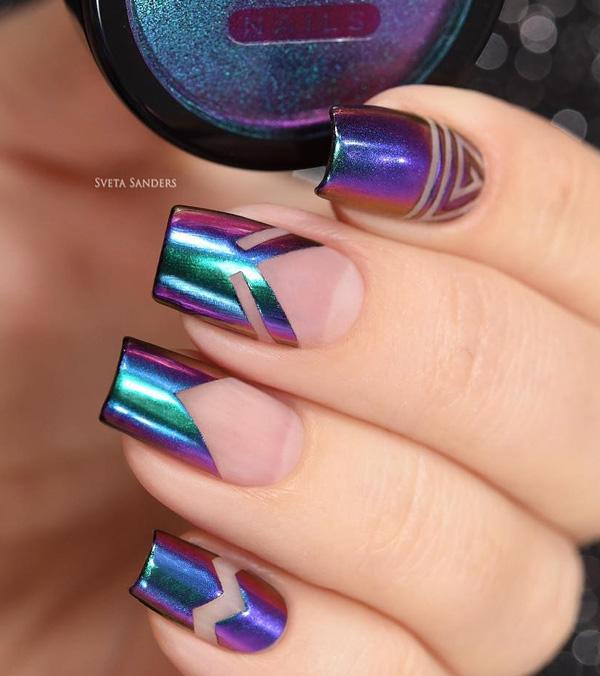 Interesting french manicure, on which in the upper part was not used white color, actually is rubbed holographic powder. This powder gives us a metallic color that shimmers in all colors of the rainbow.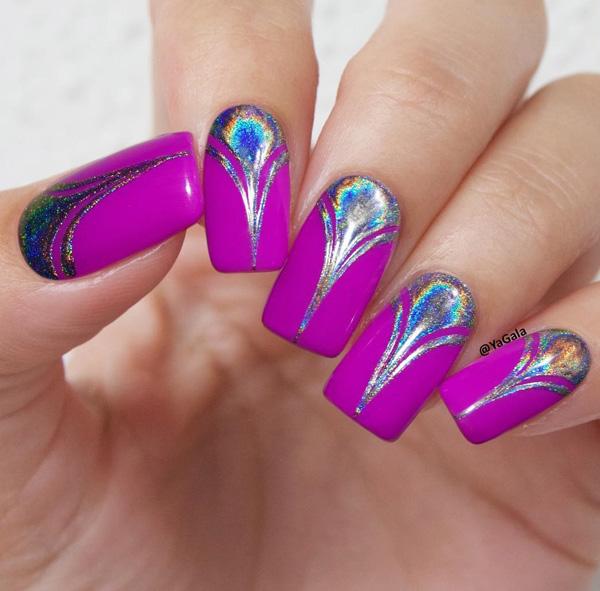 Here is also used for drawing patterns on nails holographic powder.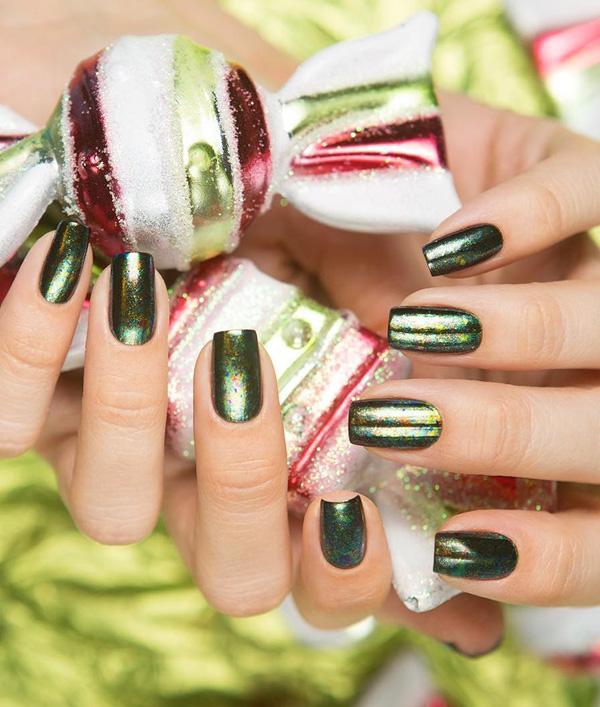 Here we have blossom flakies – multichrome flakies for wich is also used adequate powder. Simply put this powder on gel or regular nail polish when it becomes sticky using brush or sponge. Over it goes layer of colorless nail polish for fixing or finishing.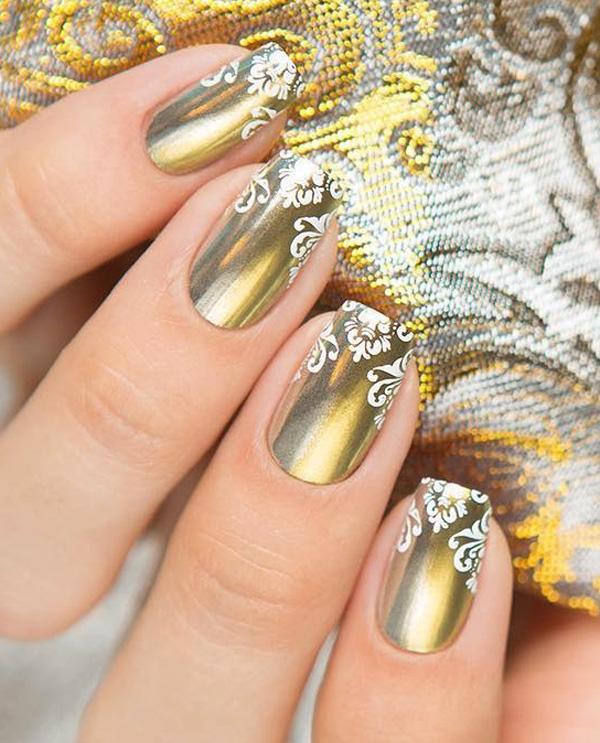 This form of nails stands almost everyone. If you have short fingers this form will visually elongate them.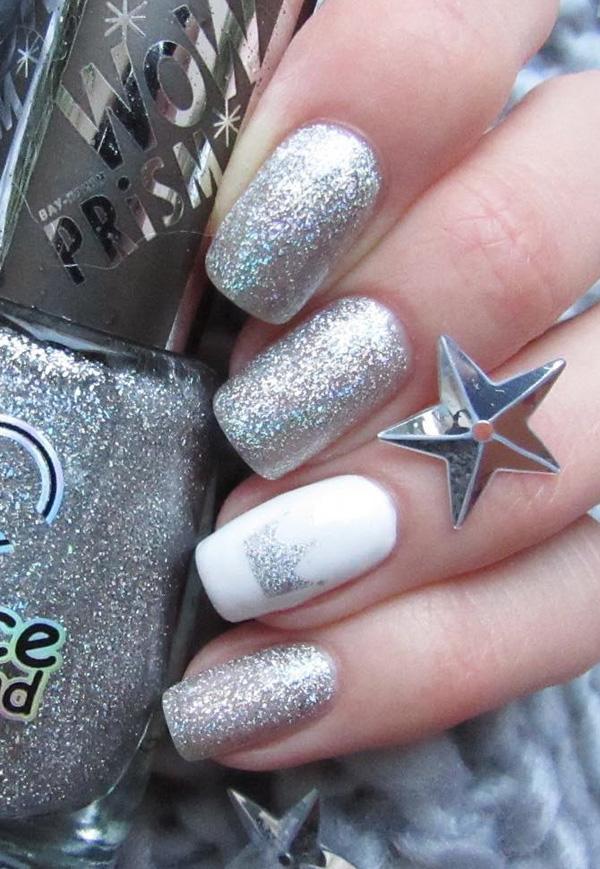 Shiny silver color is tamed with one nail in white with small silver crown on it. If you want you can one more nail on the hand to paint in the monotonous white, and thus tame the playful silver color.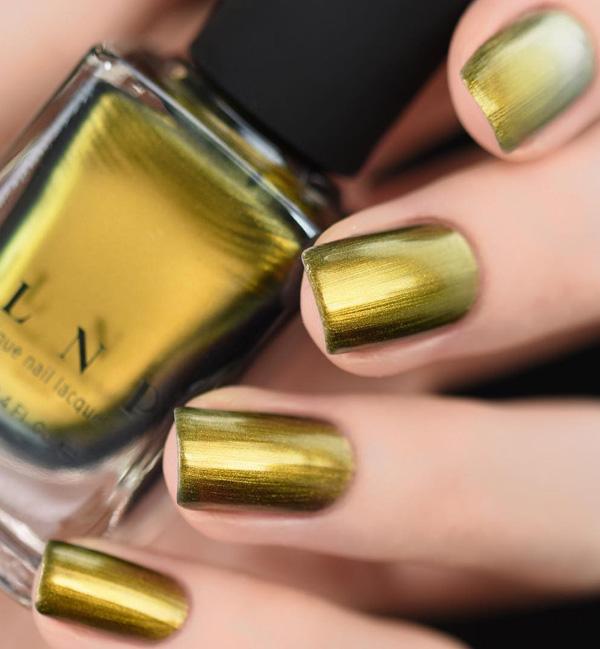 Color between yellow, ocher and green is very interesting and isn't seen often. Ladies often choose some mundane shades. With a dress in a similar color you will be star who shines.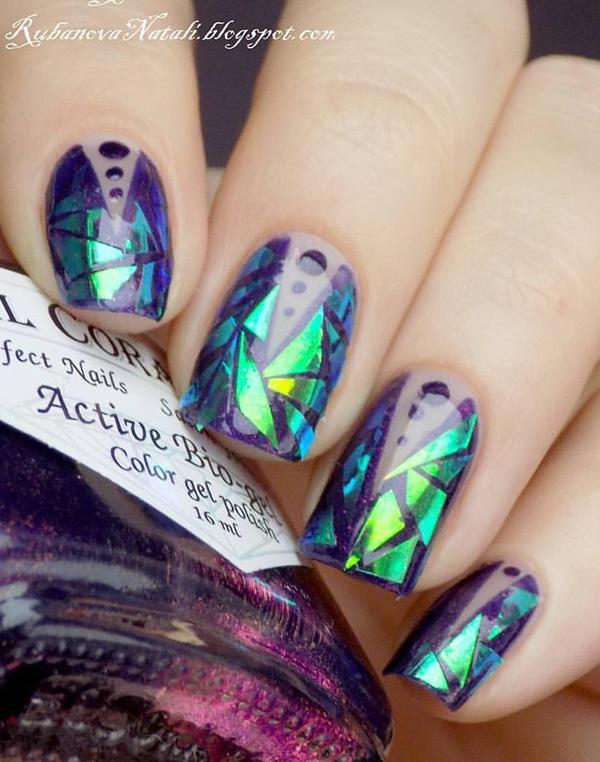 Geometric shapes on nails such as circles, triangles, lines, cubes, are always desirable and popular choice.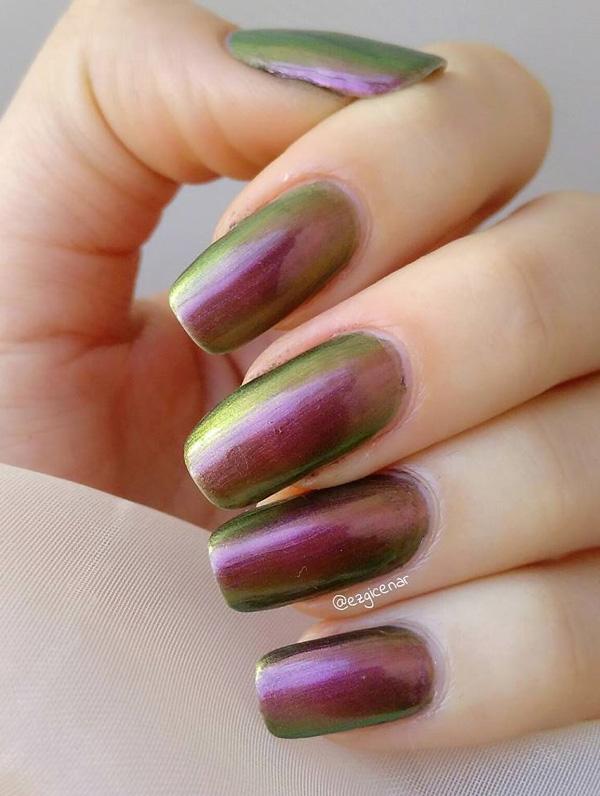 Long nails are a good choice for young girls who are not yet employed, because they will not interfere with their daily activities. Of course, it all depends of the work that someone deals!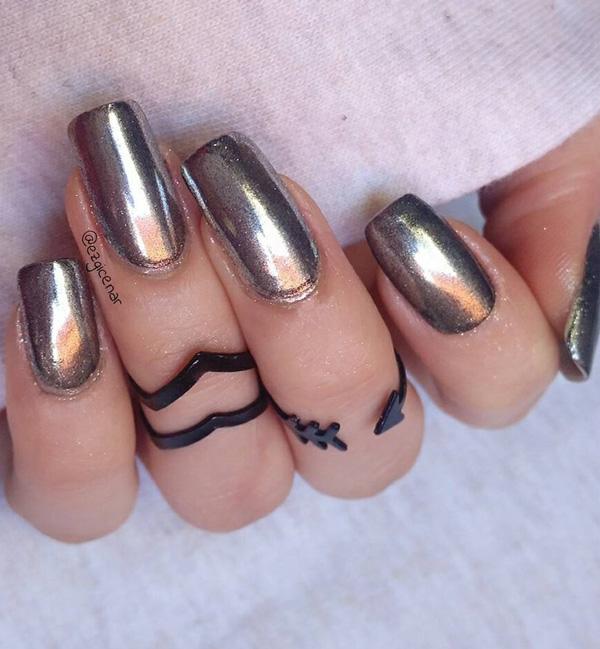 Silver nails will be a good choice for any festive occasion, of course, skillfully harmonized with the rest of the outfit.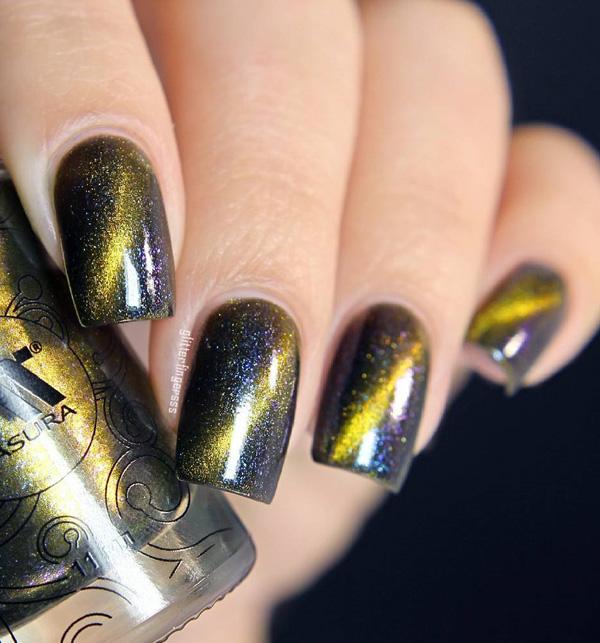 Although warmer days are coming , and may seem too you that the dark colors are inappropriate, you are wrong. Such shades with the diamond powder through them are good choice even in the summer months, with which you certainly can not go wrong.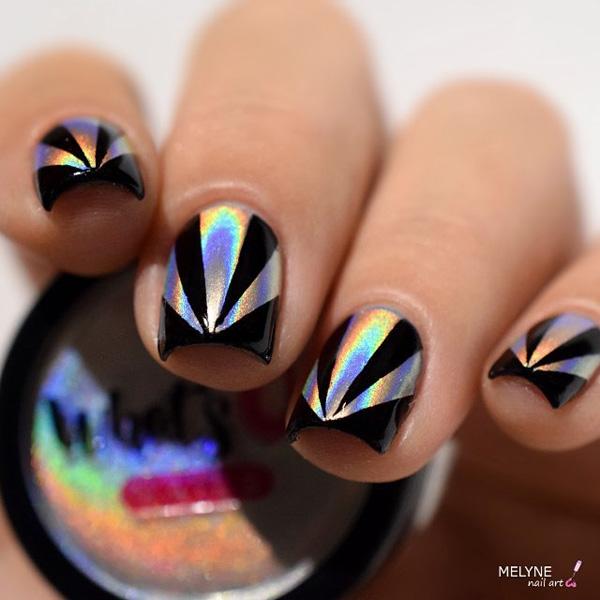 For the disco party at the club will certainly be a good solution this manicure. The black color is dark, but it is refreshed with the silver triangles.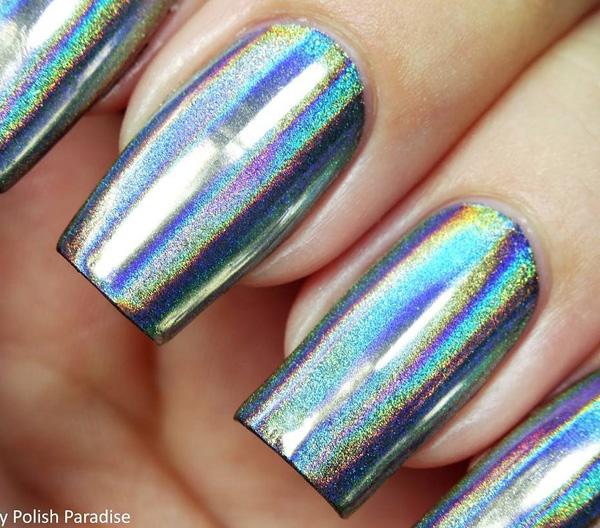 If you decide for chrome powder for your nails you will receive a small mirrors on your hands.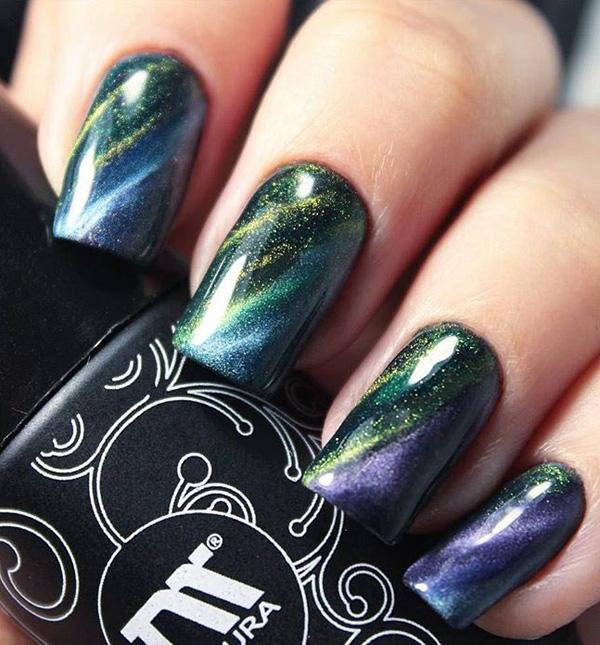 Who says that the universe is just above our heads. With proper selection of colors and patterns universe can be on our hands.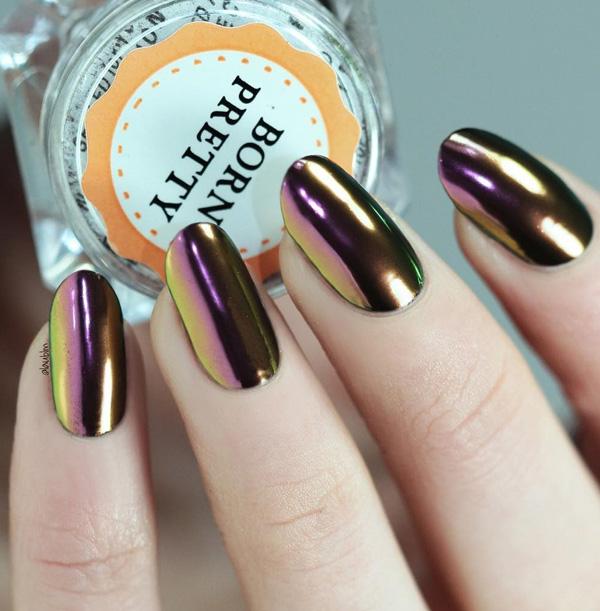 If you have weak nails pour them with gel, they will be arrayed, will last long and you will not have to constantly do them up. Once a month will be enough.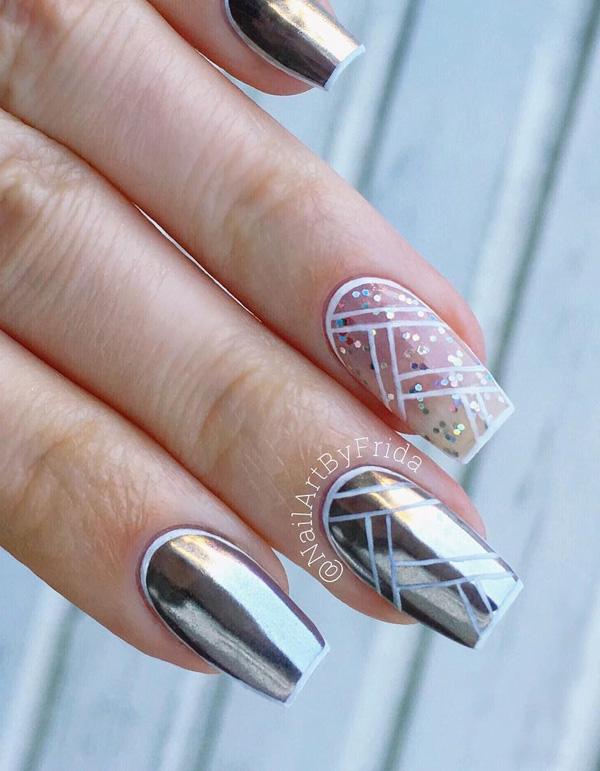 Straight lines in several directions that are different, enriched this nails and made them interesting.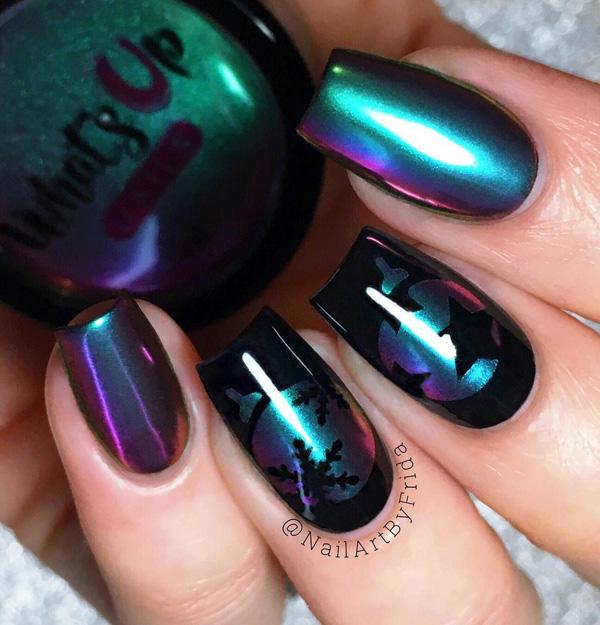 If you are a fan of Gothic fashion then this manicure is definitely for you.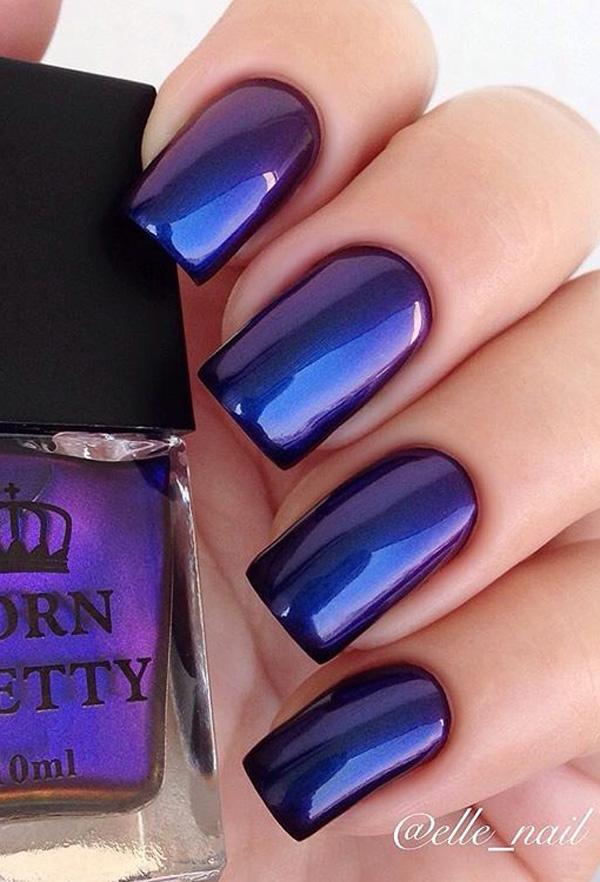 Manicure in one color is simple but when you rush and do not have much time to devote to your nails, simply paint them in one color you have and you're ready.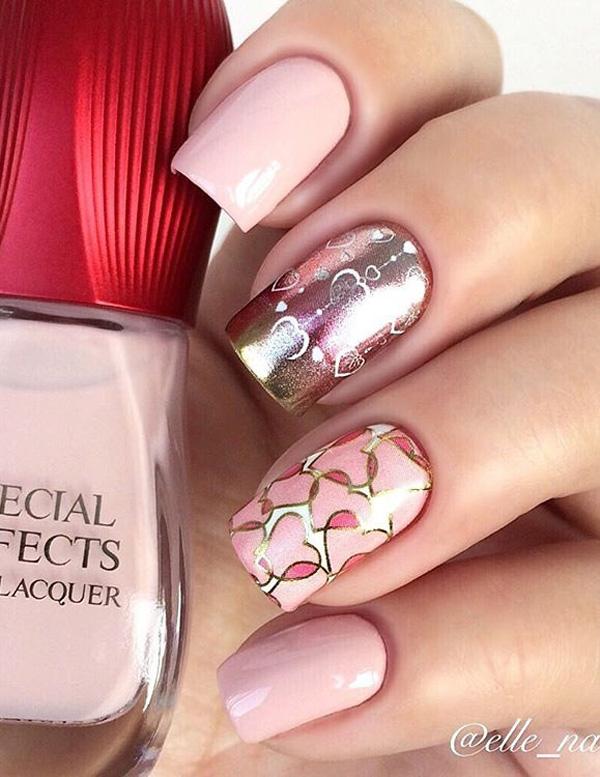 Pastel colors are selected by gentle ladies, and those who love and elegance will use gold for decoration and a few details such as those hearts.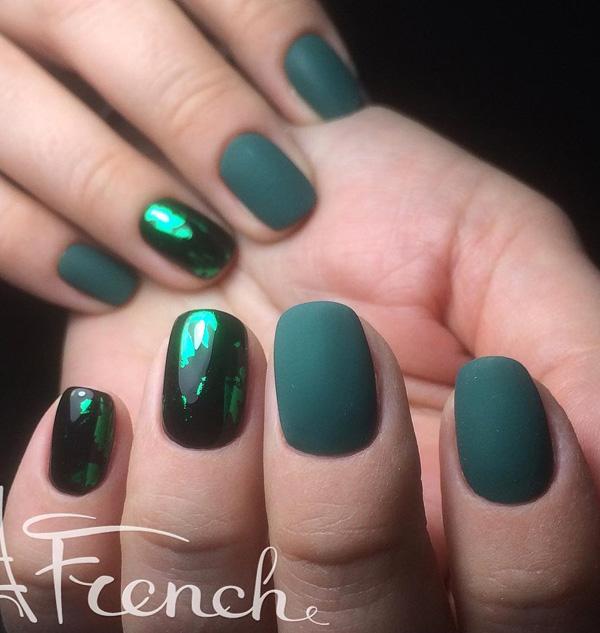 Matte colors soothe effective bright colors and bright colors give life peacefully matte tones. They are complementing each other definitely.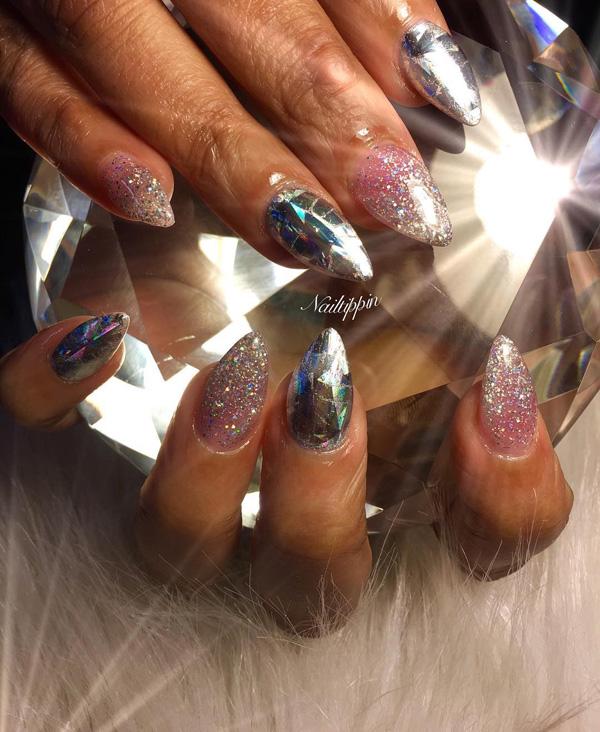 With this manicure my dear, you'll be able freely to go and on the red carpet!!!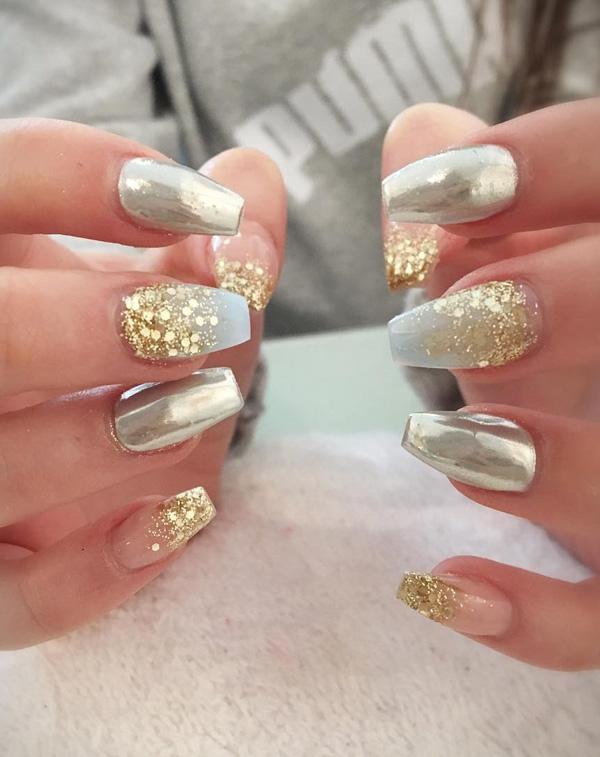 You do not have to be a celebrity to be glamorous. If you prefer a glamorous look do not be afraid to wear it, it's not just to superstars allowed to wear bright colors and rhinestones in gold tones.
Almond shape still rules in the world of manicures, and it is adored by both – younger and older ladies.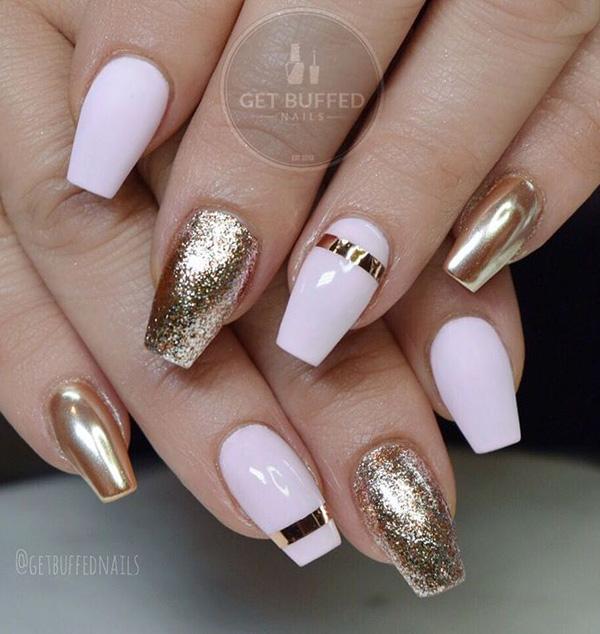 Here is enough to say: pure luxury on your nails!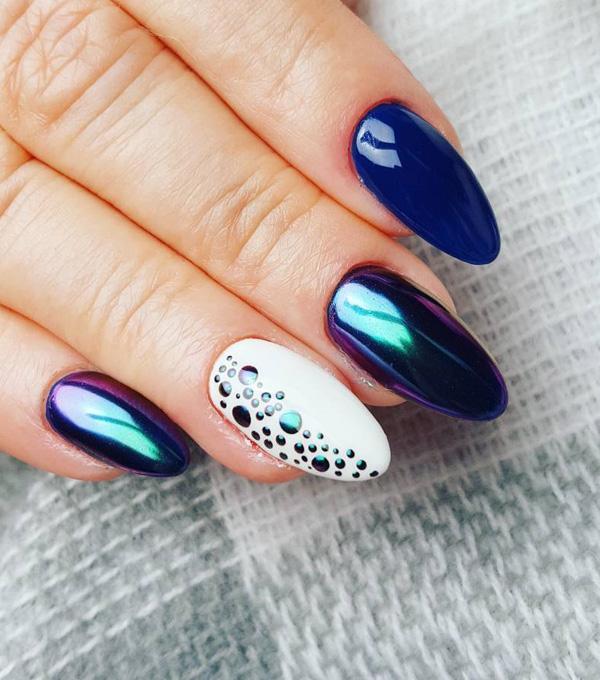 Oval nails are classic in the world of manicures. Find an idea how will look your next manicure and ready go to the salon.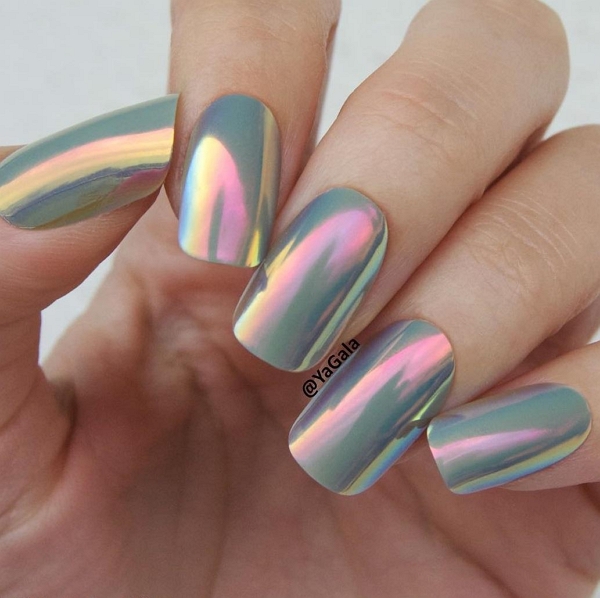 On the beach, in the office, on the street, shopping or disco, these nails will stand you well in every occasion.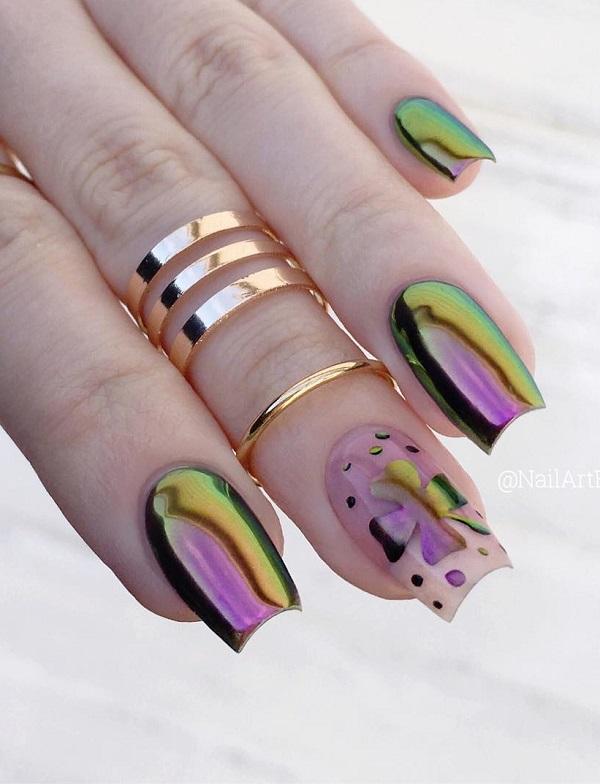 And finally here's one more idea how to use chrome powder to decorate nails, and how rings contribute to the overall appearance of the hands.