Christopher Boffoli is a Seattle-based photographer, writer, journalist and filmmaker who's known for his series of photographs Big Appetites (formerly called Disparity) which has been viral online and popular in print – in more than 100 countries.
Big Appetites features tiny figures photographed against real food environments. Designed with the top notes of humor and surprise, the series is also intended to impart some criticism of America's sometimes dysfunctional relationship with food.
Christopher have just opened a fine art exhibition in Seattle which will be running through December 23rd, following the release of his new Big Appetites photography book recently. Cuded is honored to get the authorization to publish a few of the images here. Each of them tends to tell a humorous story.
Big Appetites cover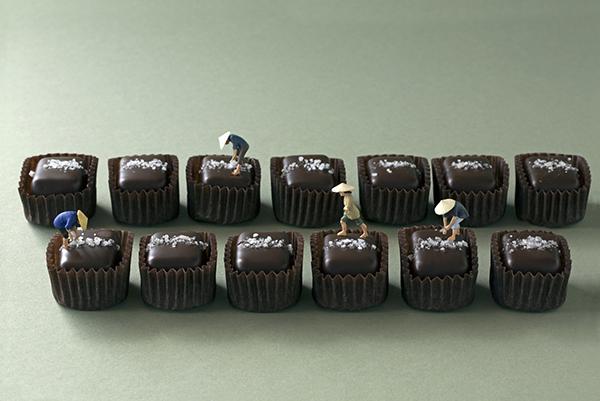 Caramel salt harvesters
Everyone had to adjust to changes in the economy.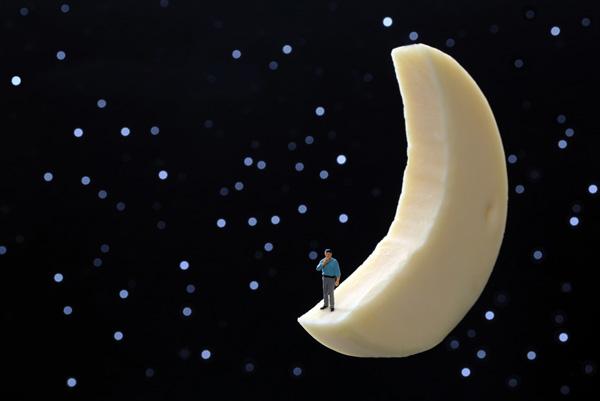 cheese moon smoker
Elliott finally found a place where he could smoke without being bothered.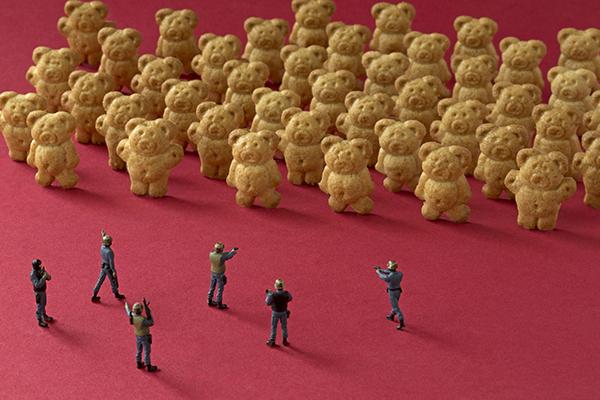 Cookie bear ambush
An elite squad was not always successful against superior numbers.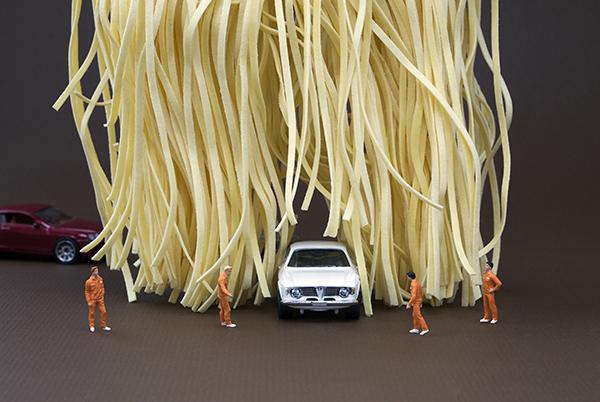 Linguine car wash
The deluxe carbonara option was canceled after too many customers lost mirrors and antennas.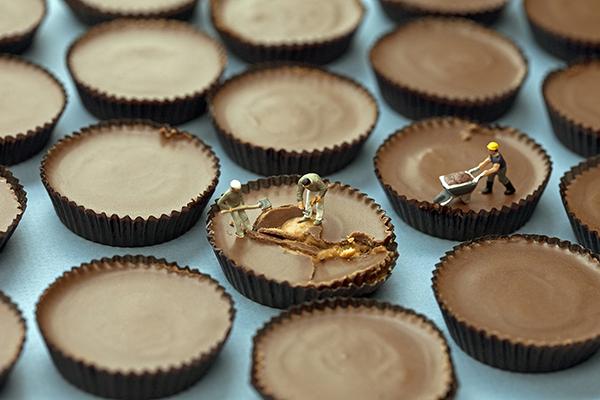 Peanut butter cup repair technicians
The job required the strength of a bricklayer and the dexterity of a cosmetic surgeon.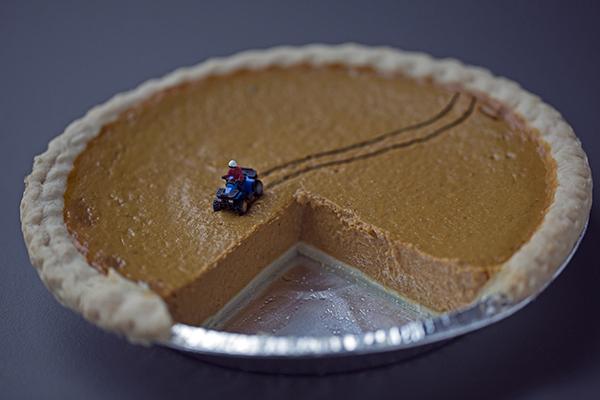 Pumpkin pie ATV
Professional driver. Closed course. Do not attempt.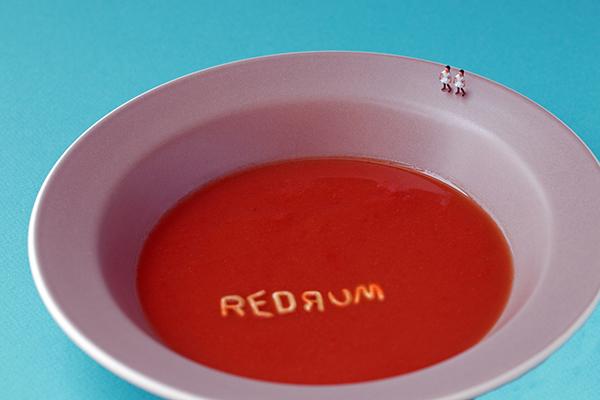 Redrum
Come play with us Danny.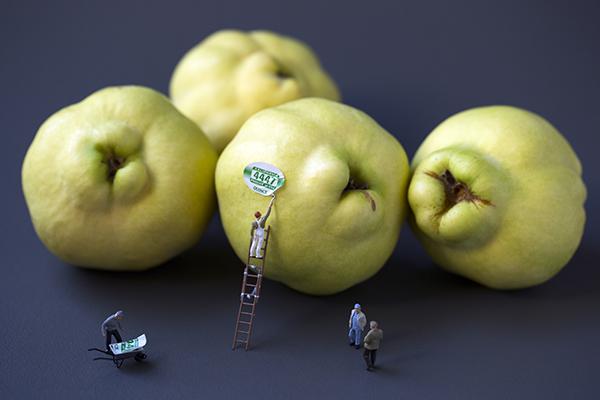 Sticker removers
It wasn't really a four-man job. But if they didn't bill the hours, they'd risk losing their budget.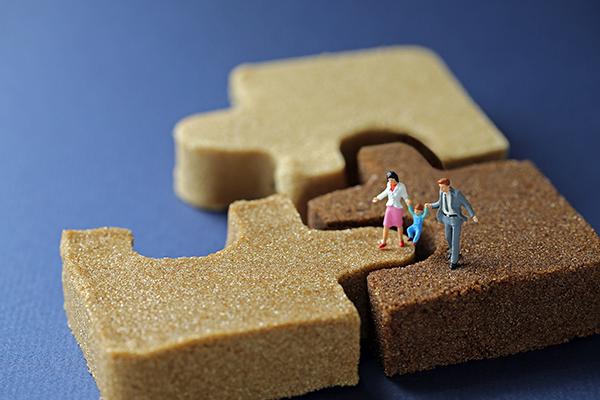 Sugar puzzle family
Little Charlie was a cute kid. But he had only child syndrome in the worst way.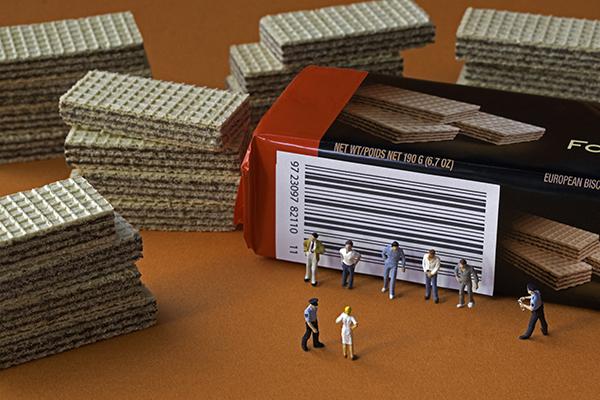 Wafer cookie lineup
Number three, please step forward.