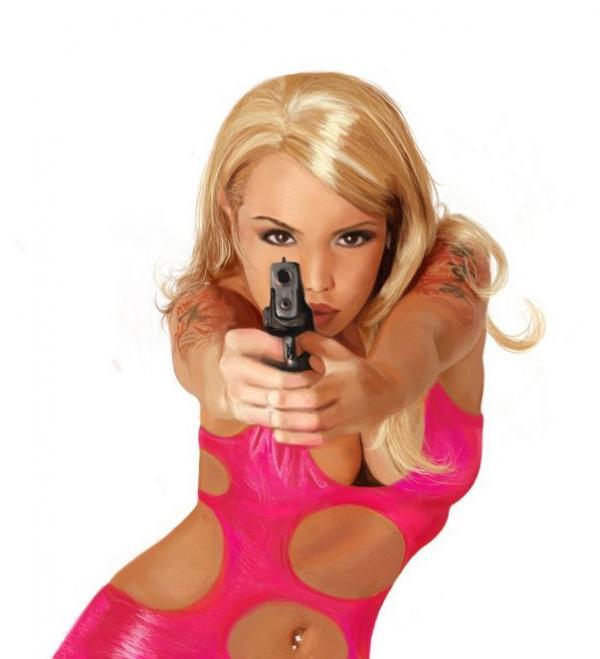 Kelly is the lead art director at hgrenade games in charge of creative. Kelly owned and operated a brick and mortar art gallery in CT. for eight years. Before that she was a fashion model in NYC with Ford Models and ranked in the top 9% of her field for twelve years. She has lived and worked in NYC, Paris, Italy, Tokyo and Los Angeles.
I was raised in sunny southern California by progressive parents who helped me realize that there was no need to separate fun, sexiness, and intelligence. Naturally, then, my work is about empowered, take-charge women. I have tried to establish a modern day "Pin Up" who knows what she wants and feels comfortable enough to be beautiful, self-assured, and unafraid to bare it all. My creative goal is to capture their individuality, strength, sexuality, and beauty in each of my models.
Kelly has been honored at the United Nations in NYC for finding and expediting the returning of nine Vigango burial totems to Kenya!!