Born and raised in mainland China, it is a small wonder that she showed an interest in art at a very early age as the child of a sculptor and a painter.
She attended evening art classes after school, and then spent four years studying interior design at Wu Xi Light Industry College in China. After college, Danhui Nai moved to New York City where she worked as a textile designer. She studied at the Fashion institute of Technology at night and also took a summer course in French costume and interior design in Paris.
Danhui Nai paints with a variety of media including watercolors, gouache, acrylics, oils and tempera. She uses a layering technique to apply color.
Danhui Nai lives in the San Francisco Bay area. She has a flower garden outside her studio and loves to paint in the garden when weather permits. Her antique roses and other flowers are among her favorite subjects.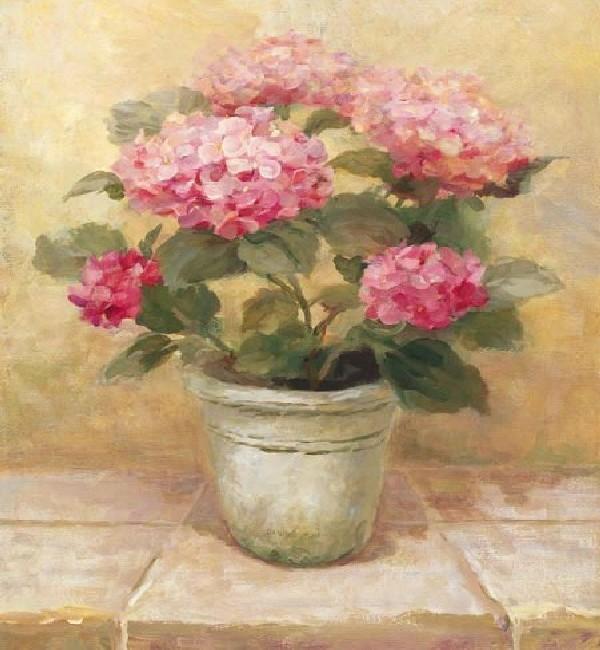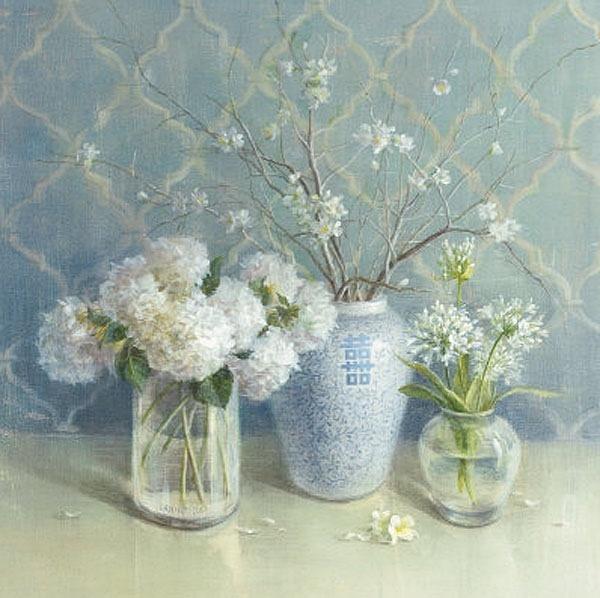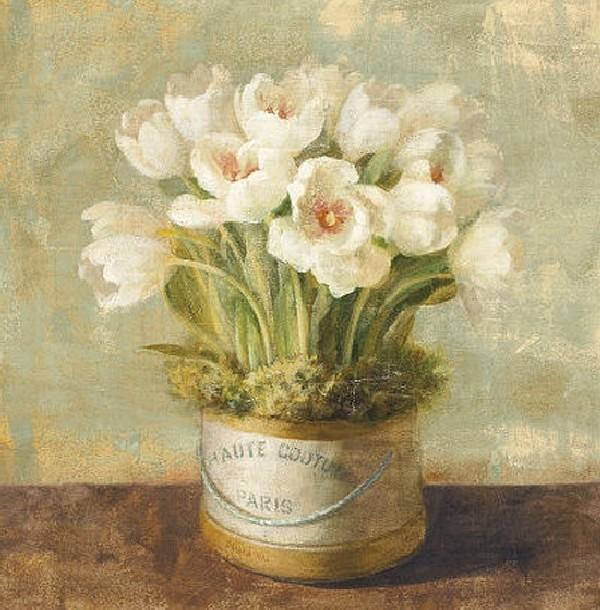 Hatbox Tulips
rose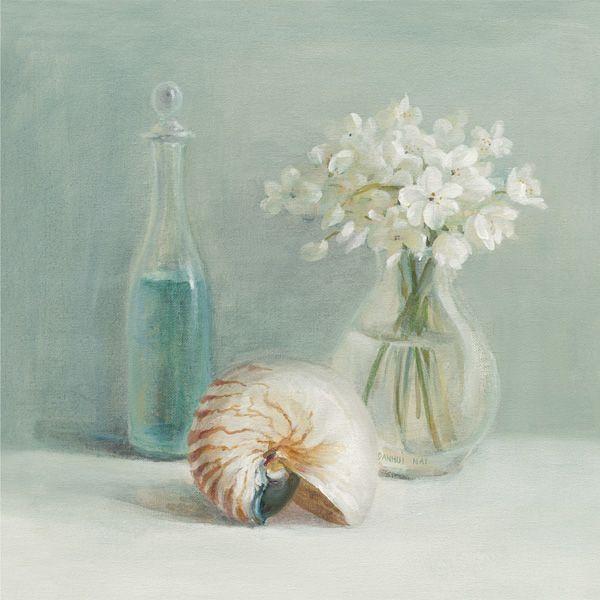 White Flower Spa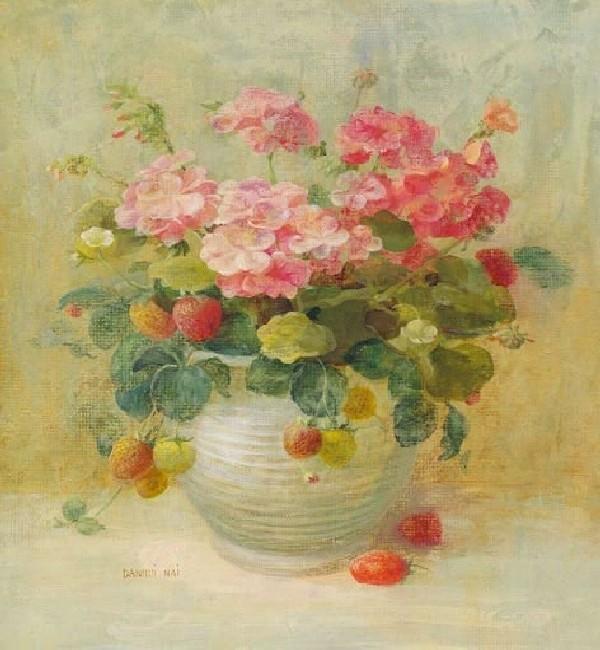 Pink Geraniums with Strawberries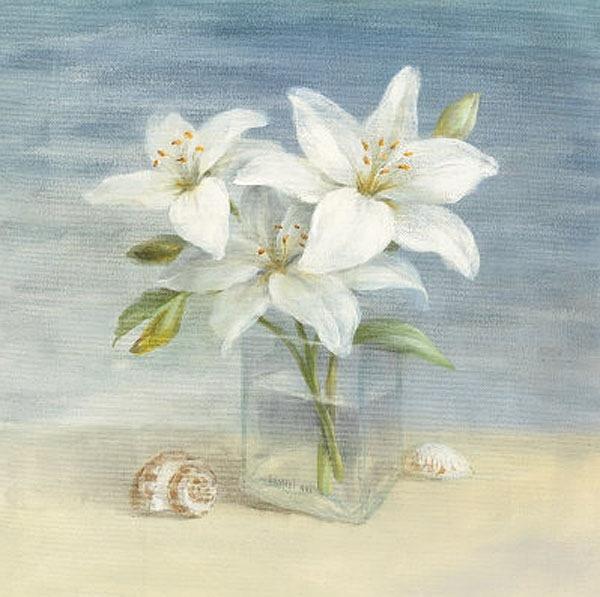 Lilies and Shells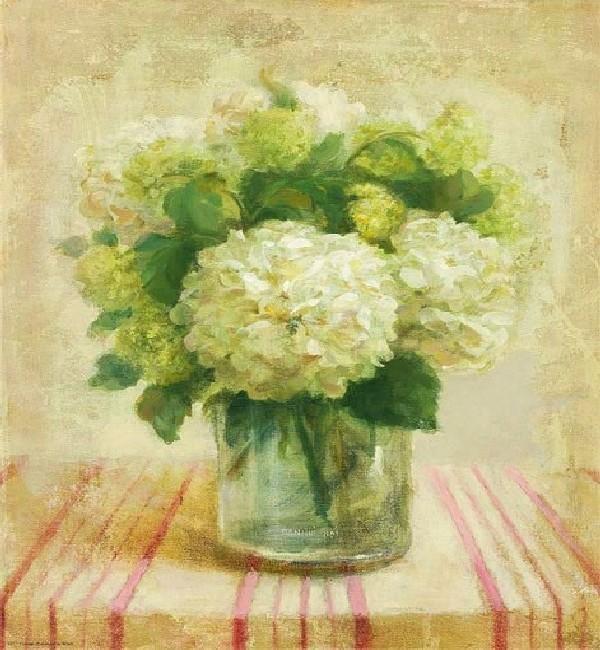 Hydrangeas in White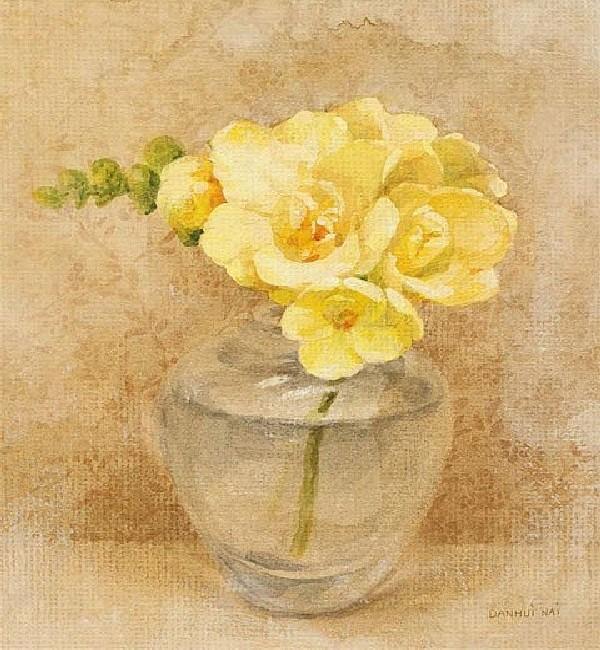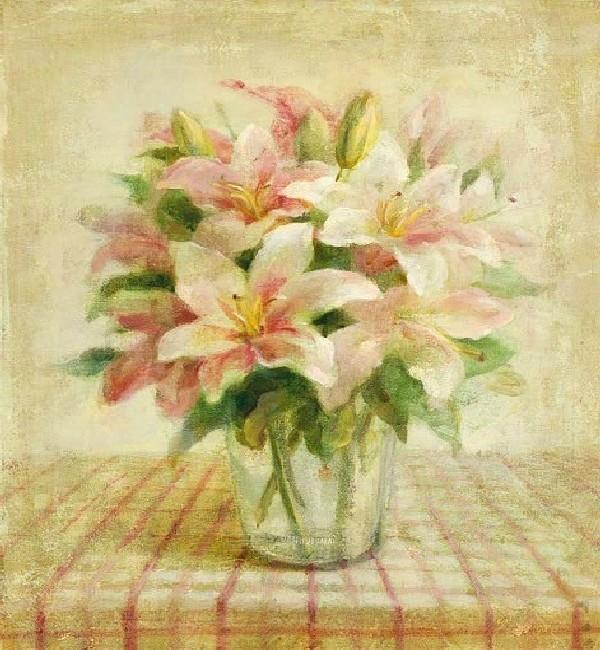 Lilies in Pink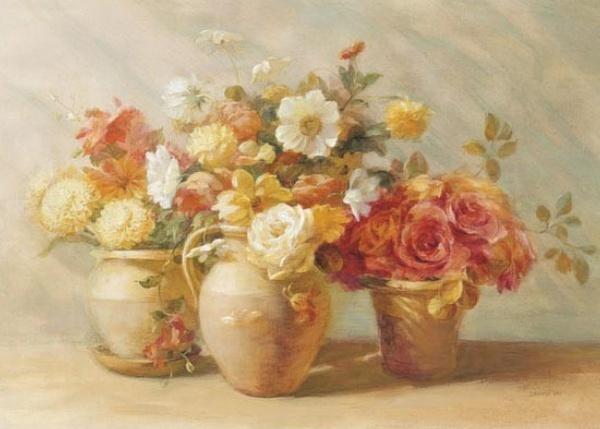 Sunny Bouquet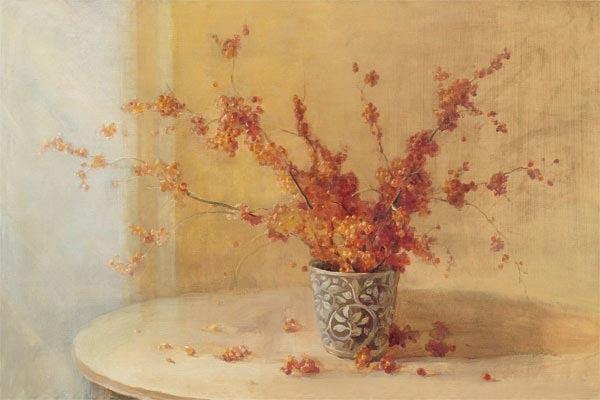 Bittersweet
view the website