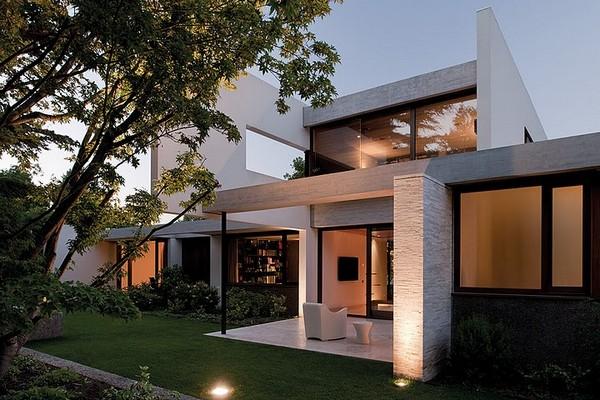 57Studio have designed the impressive Fray Leon House, located on the east side of Santiago, Chile. The residence was built around native trees an in relationship with them.
The interior spaces are organized around a native tree (Cryptocaria alba) that accompanies the access from the south. Through the hall, the presence of an enormous avocado tree (Persea americana) is framed towards the north, and a private wing towards the east is delimited by an old macrocarpa cypress (Cupressus macrocarpa) and some crape myrtles.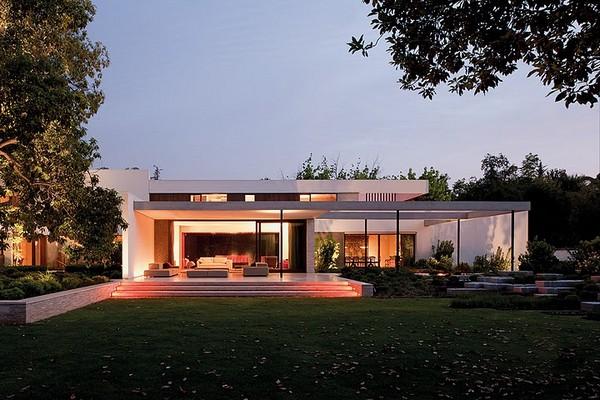 Over the central wing, a second private level extends in all of its length, leaving on one end a terrace at the height of the tree's crowns. On the west wing, the public spaces open towards the northern garden through a porch, and the service areas direct their view towards an ashleaf maple (Acer negundo). The wing of services extends towards the south by means of a roof with an opening that surrounds a native Crinodendron patagua that separates the closed garage from the rest of the house.