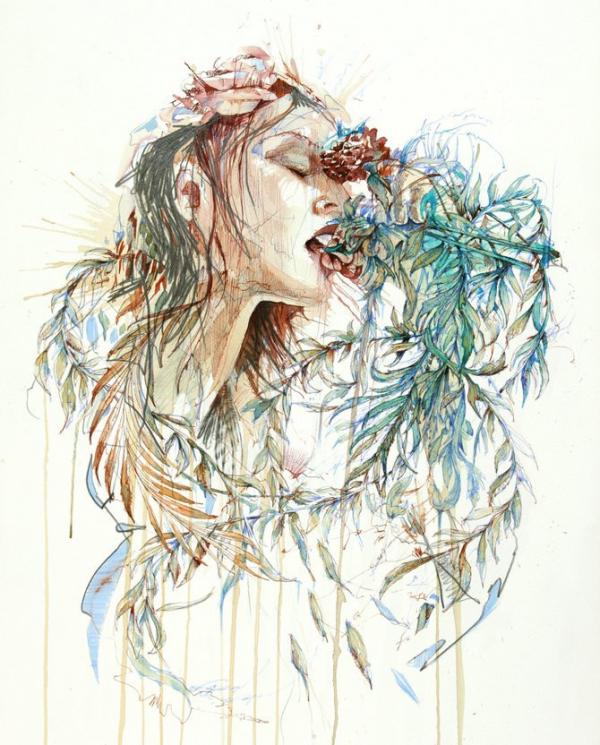 Born in Liverpool in 1973, Griffiths studied illustration at Maidstone College of Art in 1992 and after graduating was made a fellow of the college in 1995 with contemporary Dan Baldwin, which lead to them later curating the 'Shynola' exhibition at Islington's Candid Arts Gallery in 1996.
Carne Griffiths'distinctive delicate and expressive style of mark-making, clearly influenced by artists such as Leonardo Da Vinci and Paul Klee, has developed from a twelve-year London-based career as an embroidery designer after leaving art school.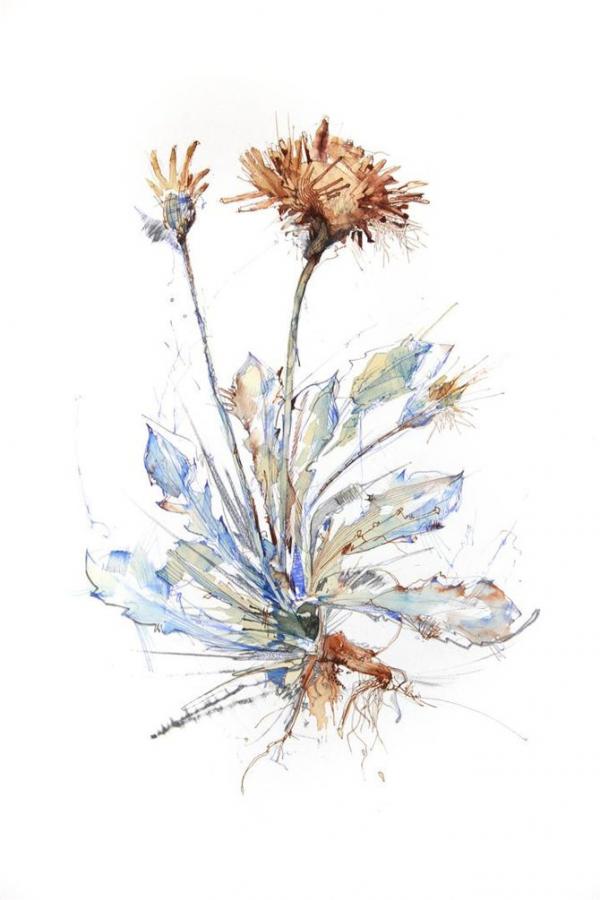 In January 2009 Griffiths produced a collection of automatic drawings for his first solo show entitled 'The Seer' in Leytonstone's 491 Gallery. The drawings, based upon the automatic process, revisited his former influences, were a departure from the formality of embroidery design and consequently re-ignited his passion for art, and he went on to create a project called 100sqft, where artists, both established and emerging were brought together to show their work alongside each other in a group exhibition.