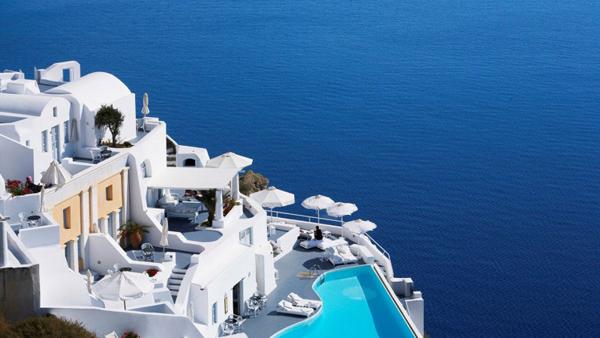 Katikies Hotels is a line of boutique hotels in Oia, Santorini, Greece. Located in a veritable paradise, the hotel is stark white walls in striking contrast with the bright blue sea.
This is a world where the heavenly clarity of light picks up every dazzling white and every shade of blue into what then imprints a magnificent canvas of sublime images onto the human memory.
Each natural element of the Island is here to remind us that Santorini does have a "divine" touch.