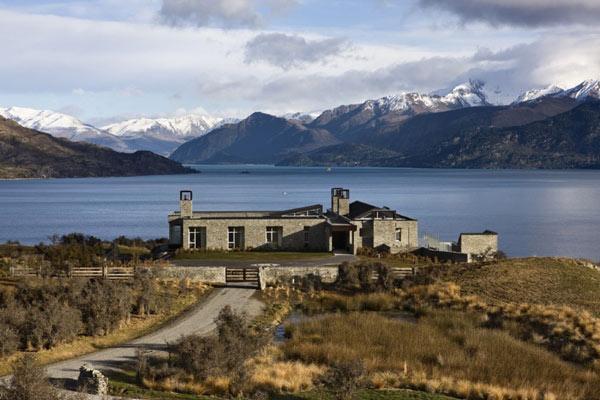 Located in Queenstown's elite golf club Jacks Point, the Coburn Residence is defined by views of the nearby lake and mountains.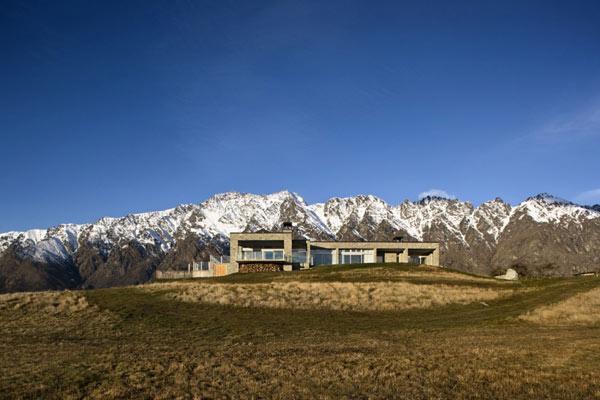 Connecting with the surrounding landscape, the residence designed by Harris Butt Architecture stretches over a total surface of ​​712 square meters. Built with locally resourced materials, the house displays an honest, uncomplicated architecture that could easily be transformed into a boutique hotel if necessary.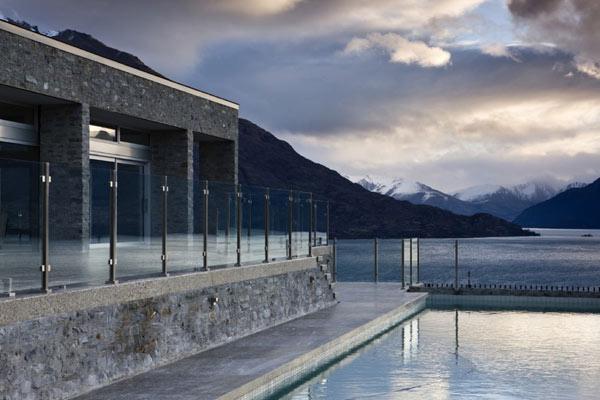 Concrete structural walls were dressed with schist from the site, creating a powerful connection to the property in both material choice and layout overlooking beautiful vistas. Three volumes shelter the main spaces – a rectangular living zone, a square bedroom zone and a linear gallery connecting the two.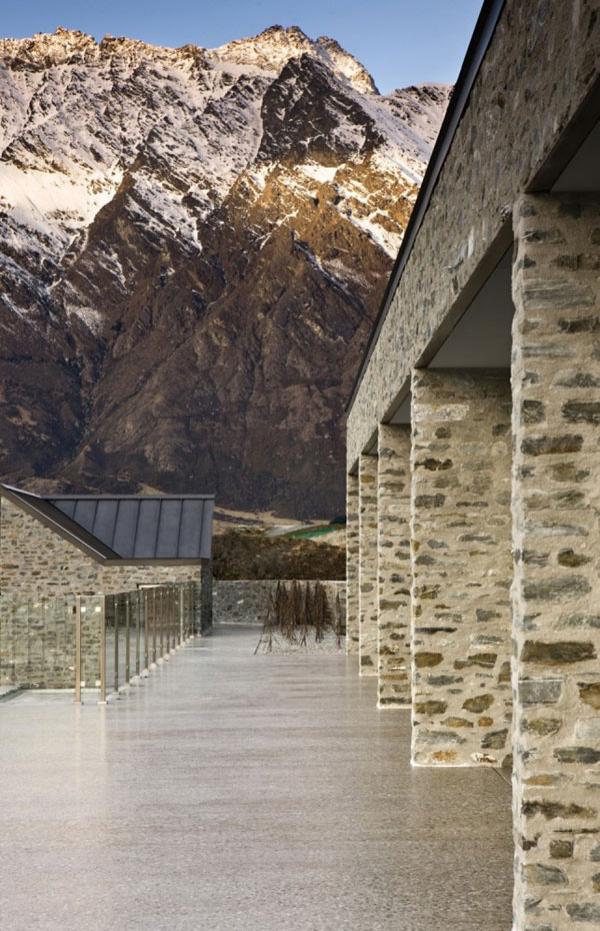 The garage was hidden under the building, acting as the base of the structure. Focusing on different views surrounding the property, architects designed a modern retreat in a memorable environment.