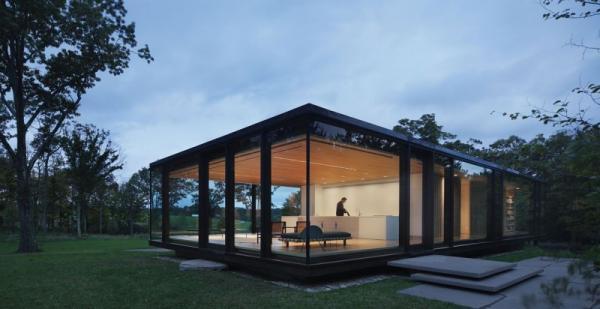 New York-based architectural firm Desai Chia Architecture has designed the LM Guest House which is located in Dutchess County, New York and features a simple rectangular shape with glass walls and a wood interior.
The LM Guest House celebrates the beauty of the surrounding landscape – sweeping views through an all-glass facade magnify the spacious, open feel of the living areas. The home employs several sustainable design strategies including geothermal heating and cooling, radiant floors, motorized solar shading, photovoltaic panels, and rainwater harvesting.
The open living and sleeping areas flow around a compact slatted wood core that disguises the mechanical, storage, and bathing spaces. Two sleeping couchettes with built-in bunk beds provide efficient accommodations for additional weekend guests. Natural white oak wood detailing provides warmth and texture throughout the home.
The high-performance glass facade was pre-fabricated off site, shipped in one container, and erected in two days. An innovative steel frame structure allows the roof to cantilever dramatically over the open living areas and bedroom.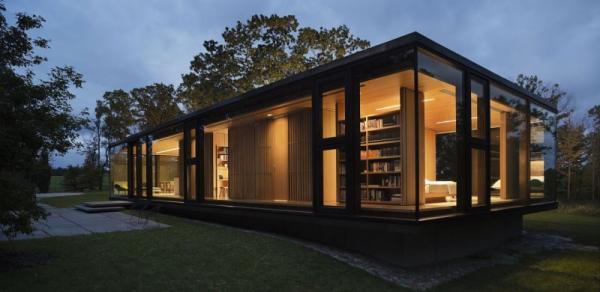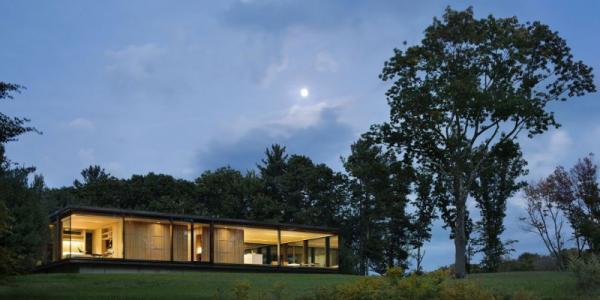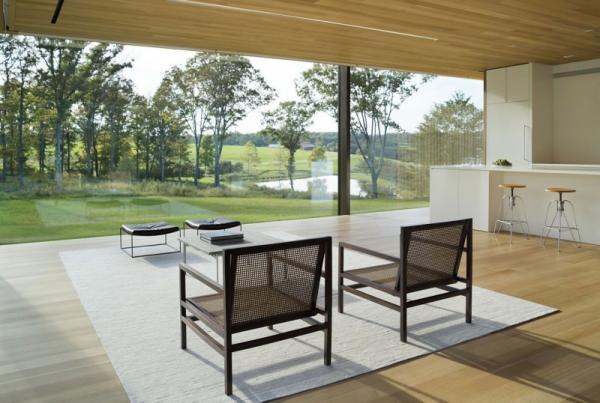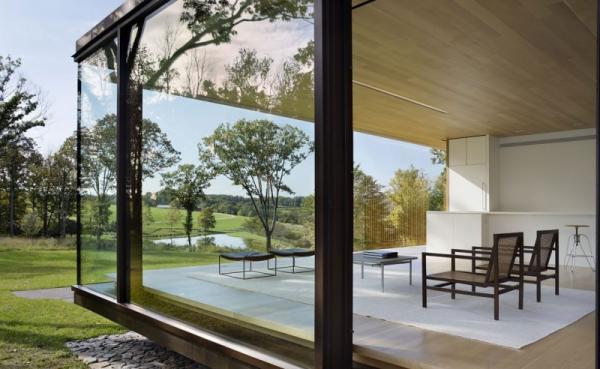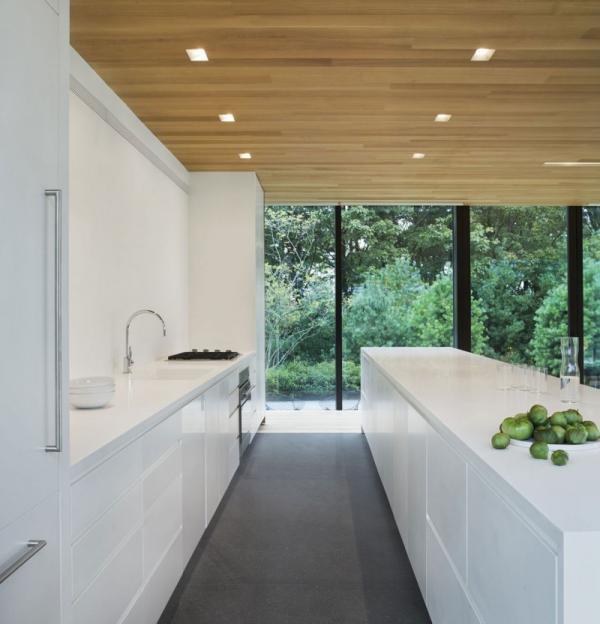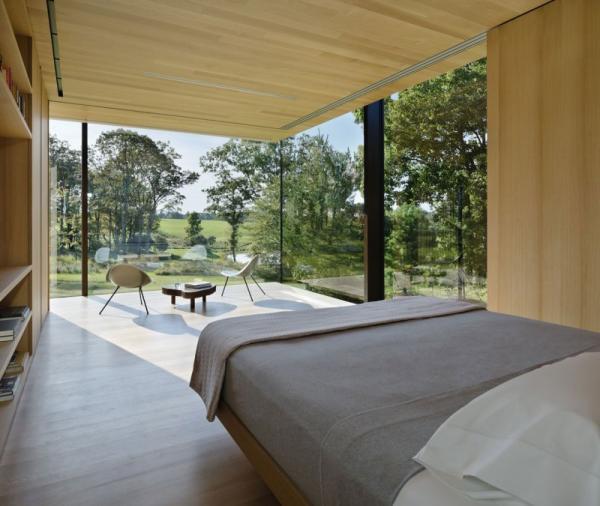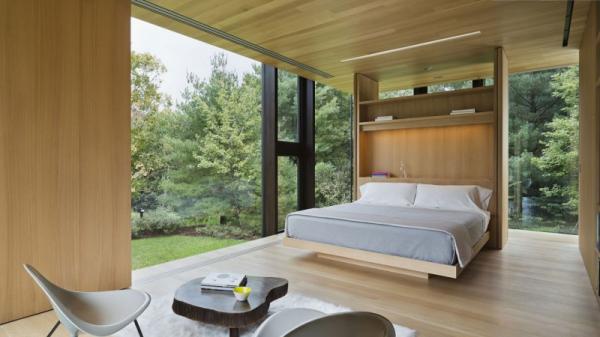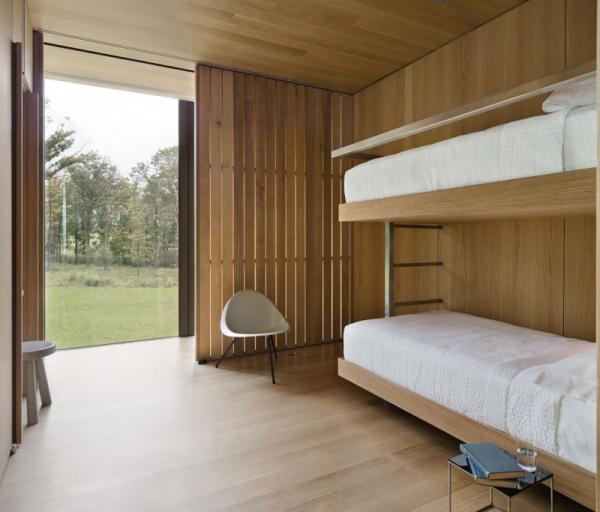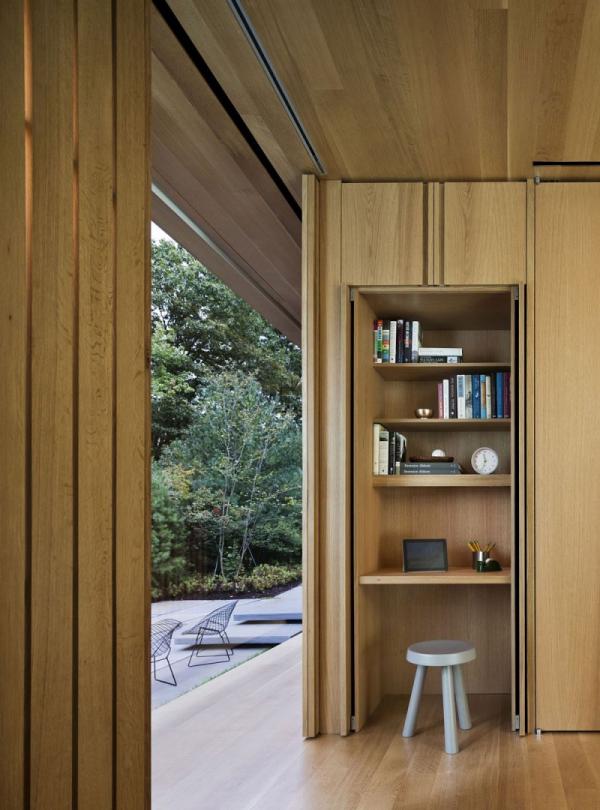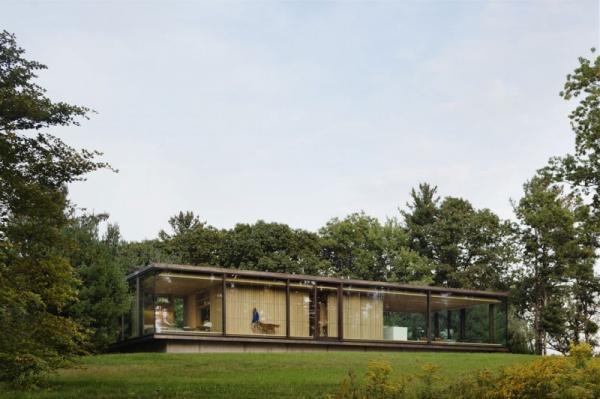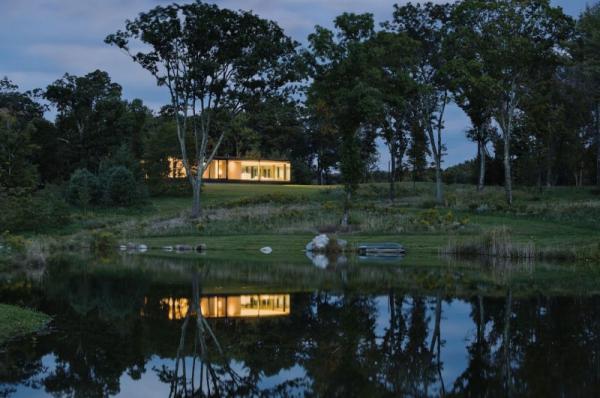 View the website