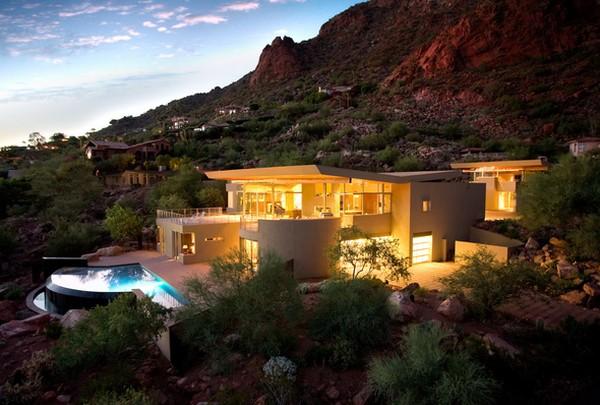 Monk's Shadow, named from a natural formation located nearby known as the Praying Monk, is a diverse contemporary residence designed by Kendle Design Collaborative and located in Paradise Valley, Arizona.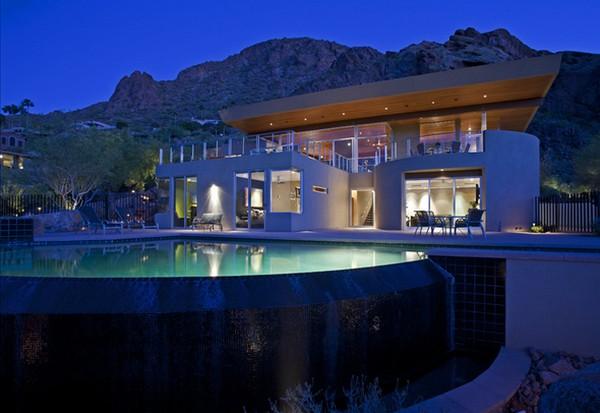 According to the architects, this design of this project answers to the challenges of the existing site: A narrow lot with 60' of vertical elevation combined with a restrictive Hillside Zoning Ordinance made designing a conventional home impossible.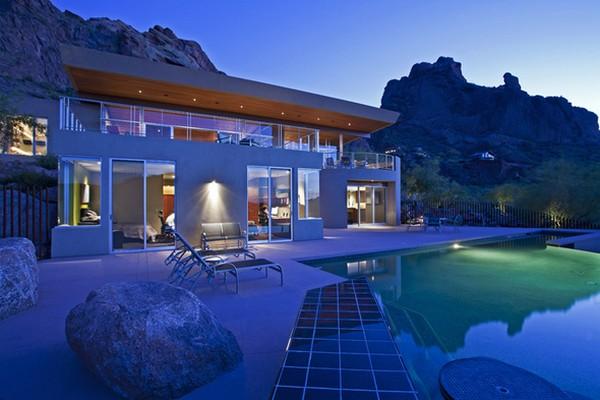 In response the home is divided by use: parents zone including master suite, primary family and entertainment functions, the teenager zone including bedrooms, game room, pool access and one of two garages and guest zone including a bed/bath suite and small great room that doubles as the owner's home office. The levels are connected through stairs and each interior has commanding views of the distant mountains and the Valley of the Sun.