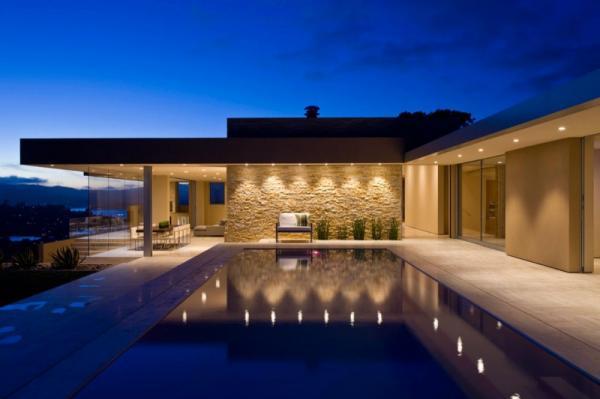 Designed by Swatt Miers Architects, Garay House is located in is located in Tiburon, California, USA.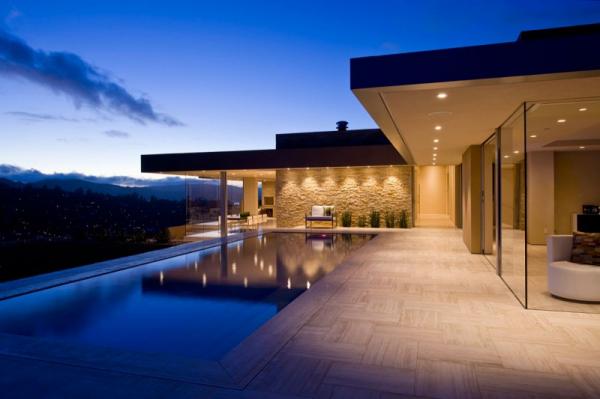 The site is a half-acre south-facing hillside parcel, with unobstructed views of San Francisco Bay to the south, east and west. Responding to the physical conditions of the site, the new house is almost entirely opaque on the north side where a new entrance motor court is defined by a rhythm of five 'free-standing' stone-clad walls. Slivers of glass separate the stone panels, creating a strong rhythm while giving little hint of the extraordinary spaces and views on the other side.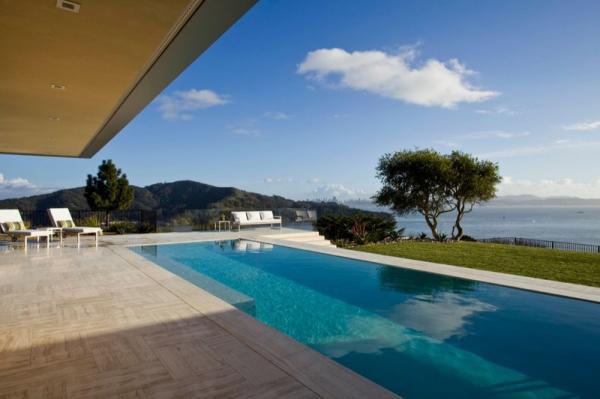 The progression of space begins with a low, compressed entry, leading to a higher circulation spine. Bathed in light from clerestory windows and skylights, the spine overlooks the new living, dining and kitchen 'pavilion', and new south-facing terraces, with world-class views of San Francisco Bay beyond. Frameless glazing, pocketing glass doors, and dramatic cantilevered roof extensions seamlessly connect interior space to exterior space, blurring the boundary between two.