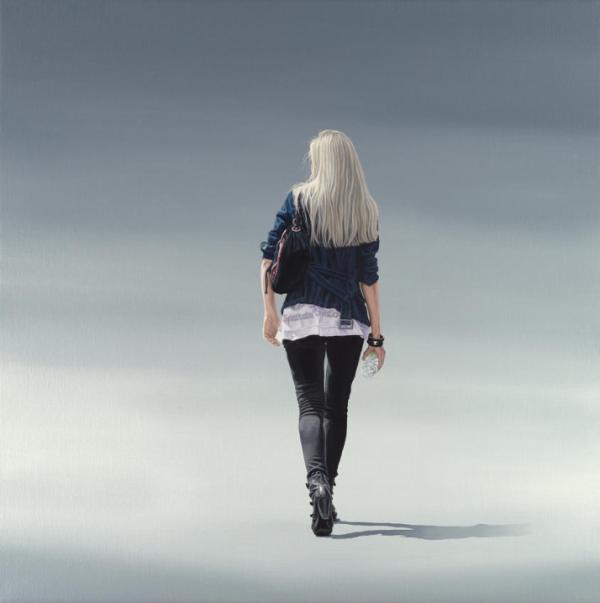 Nigel Cox loves large open spaces and lack of clutter in his art work but
he's also fascinated by detail. These opposing elements are merged in his paintings in a style which he calls Photorealistic Minimalism. Nigel's paintings provide the viewer with a glimpse beyond the clutter of everyday life, conjuring up notions of escape and peace, offering sanctuary from the frenetic world outside.
Nigel was born in Newry Co. Down Ireland and grew up on the edge of Dundalk, a small market town in County Louth, just below the border and was educated at Dundalk Grammar School. After graduating from Riversdale College in Liverpool he joined the Transglobe Expedition, led by Sir Ranulph Fiennes. This three-year expedition successfully achieved the first circumnavigation of the globe on land, sea and ice via North and South poles along the Greenwich Meridian and changed his life forever.