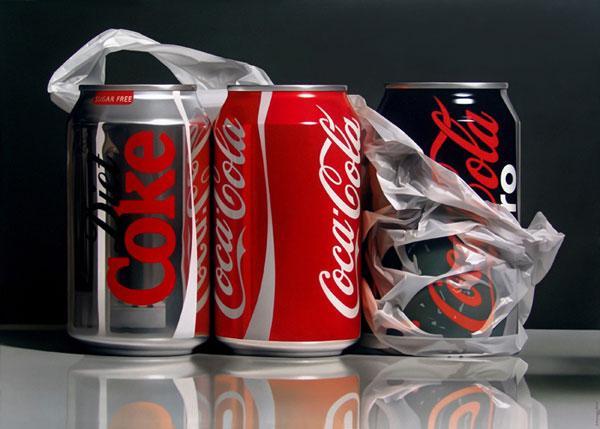 Madrid based painter Pedro Campos presents astonishing pieces of oil on canvas – photorealistic paintings of different subjects – aluminum coke cans, apples wrapped in plastic, glass marbles, and the spines of coffee table art books.
Campos uses traditional painters tools and methods with considerable confidence. From a young age, Campos worked in a variety of creative settings, decorating nightclubs and restaurants, and also working for ad agencies as an illustrator. He also studied art restoration in Madrid, working on furnishings, paintings and sculpture. It wasn't until age 30 that he finally took up oil painting and began to forge his career as a fine artist.
Although his art relies on photography, Campos tries to go beyond the photographic to create a distinctive aesthetic that is his alone. Interestingly, he admires a wide range of contemporary artists not because of their attachments to any particular styles or ideas, but because of their striking individuality.