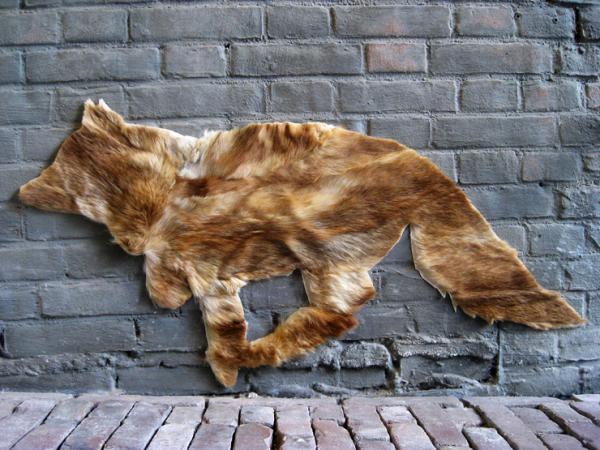 The popup generation fox fur coat recycling Moti Breda 2011
The artistic collaborative Neozoon takes discarded fur coats and turns them into street art. Scouring thrift shops for animal fur fashion cast-offs, Neozoon re-purposes the fur coat panels into wildlife-shaped silhouettes which are then plastered up on city walls.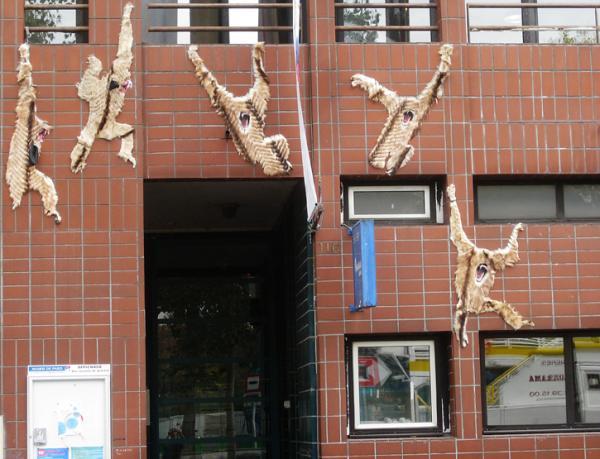 Ape attack fur coat recycling Paris 2011
All of the animals chosen are indigenous to the area in which they are placed. This brings up the obvious issue of the impact of urbanization. Also by strategically selecting which sites to showcase their works, the Berlin/Paris-based Neozoon attempts to make a statement about society's captor-captive relationship with animals. In Berlin, for example, Neozoon placed silhouetted bears just yards away from where zoo bears have been caged for decades. In Paris, Neozoon created a flock of fur-coat lambs right outside one of Paris' largest historic slaughterhouse districts.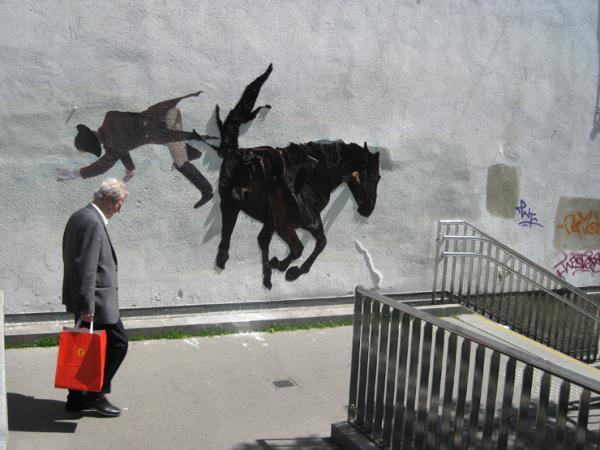 Spanish riding school ii fur coat recycling cutout Vienna 2011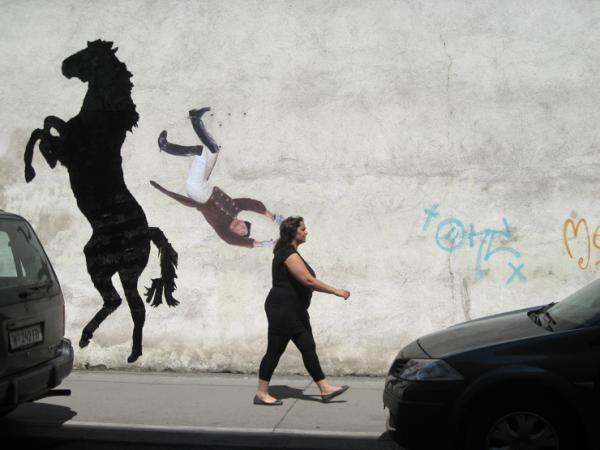 Spanish riding school i fur coat recycling cutout Vienna 2011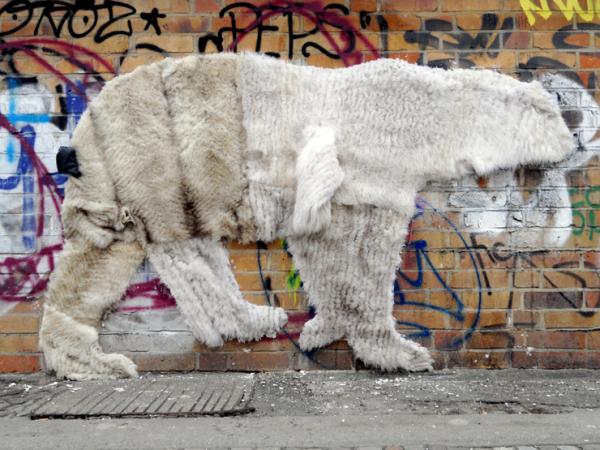 Knut fur coat recycling Berlin 2011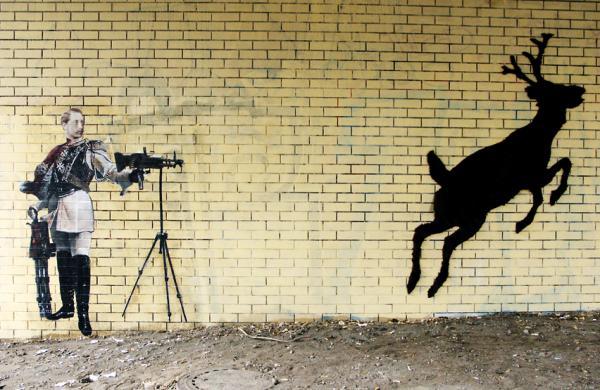 Dont fuck with the kaiser localize das Heimatfestival potsdam 2011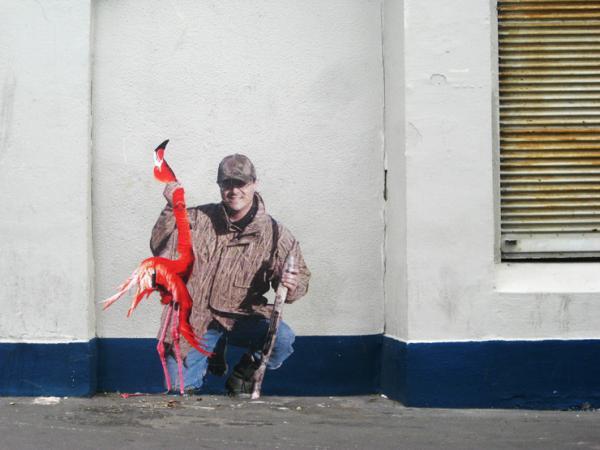 Big game hunter iv cutout Paris 2011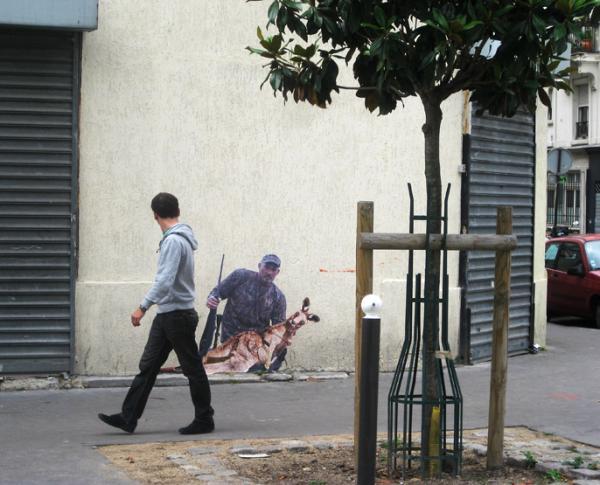 Big game hunter iii cutout Paris 2011 big game hunter iii cutout Paris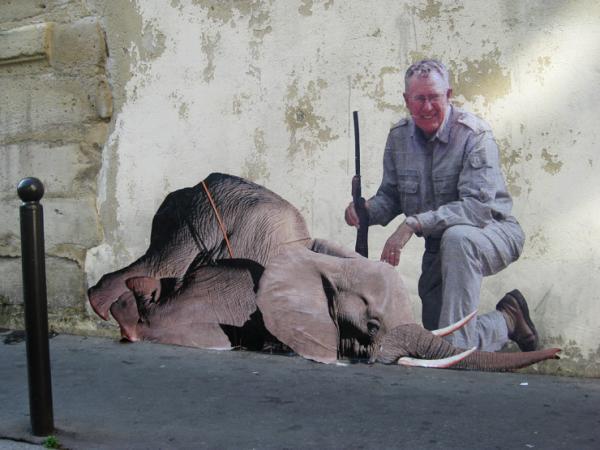 Big game hunter ii cutout Paris 2011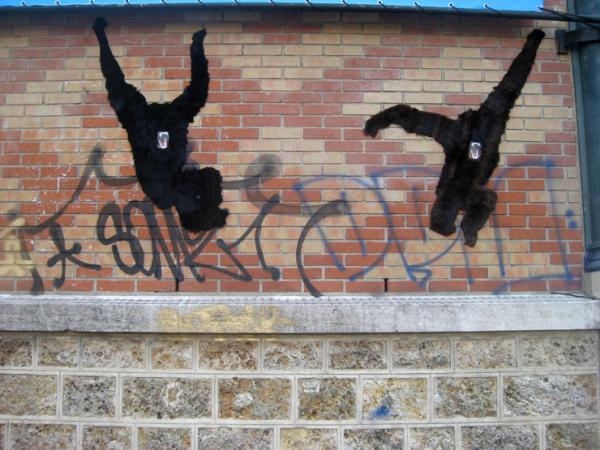 Apes attack fur coat recycling Paris 2011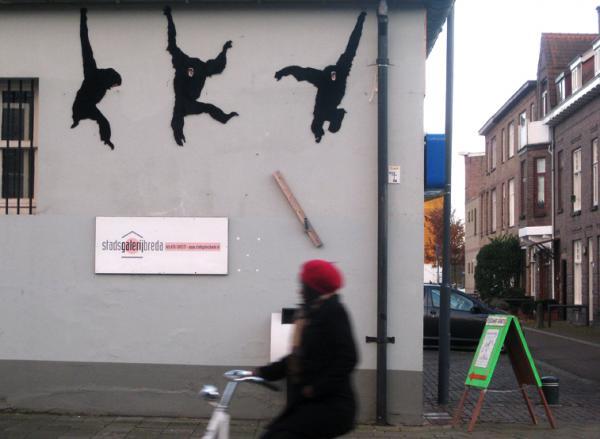 Apes attack fur coat recycling Breda 2011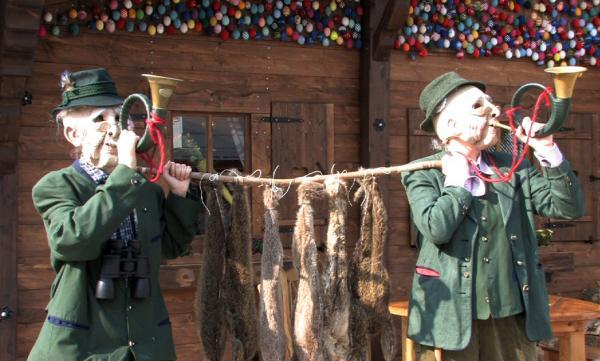 Has totalexanderplatz 2011