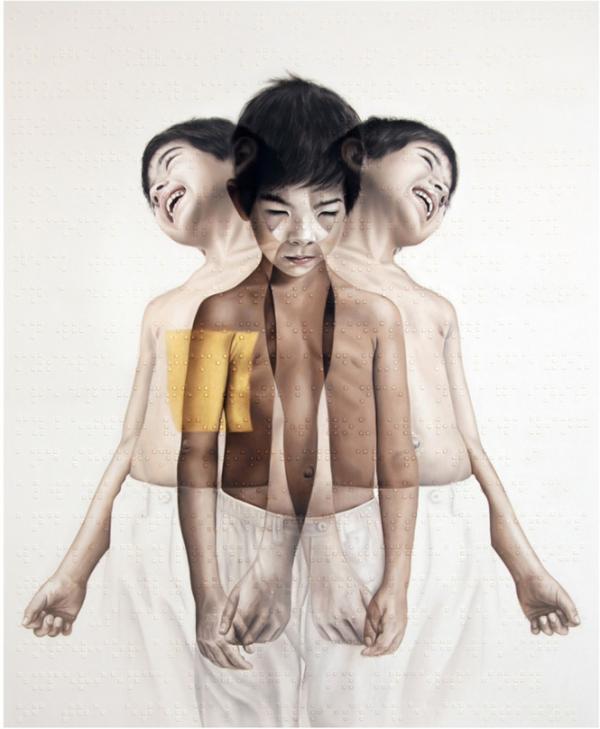 Surreal Paintings by Israeli visual artist and painter, Roy Nachum, a graduate of Cooper Union in New York and the Bezalel Academy in Israel.
Nachum's photorealistic oil paintings illustrate surrealistic images of a fantasy realm, which employ Braille and a "double vision" technique that challenges those with sight to question the limitations of their vision. All the texts comprise poems written by the artist and are inspired by the paintings.
My hope is that I can strike a variety of emotional chords with blind readers that is similar, but not identical to what different people with sight take away from a painting. I wanted to test our reliance on what we see and force different viewers to re-orient their perception of a work by also employing their sense of touch. Our visual sense is far more complex than we realize.