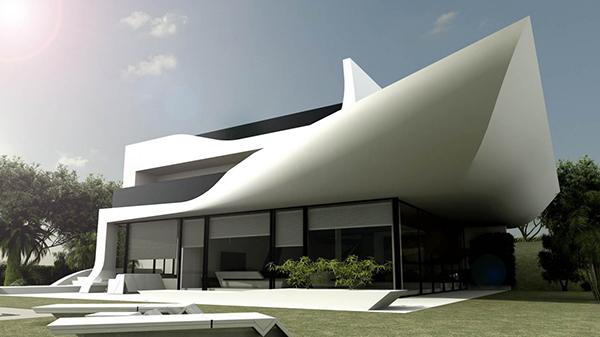 The B&N House, defined by the Spanish studio, A-cero, is a spacious home, with a complex look and an interior full of luminosity.
A-cero designed almost every single detail: from the unusual structure, to the interior beams and panels adorning the living area and the furniture that blends chromatically with the whole house concept. Everything respects a very modern line, even the bedrooms which are designed to be a little bit warmer than the rest of the house.
This new look is more modern, more organic following a line with the guidelines undulating forms A-cero studio. In addition to this formal review, also made structural improvements in housing as the expansion of the area of the room and extend the porch leveraging the volumes of the new projections.