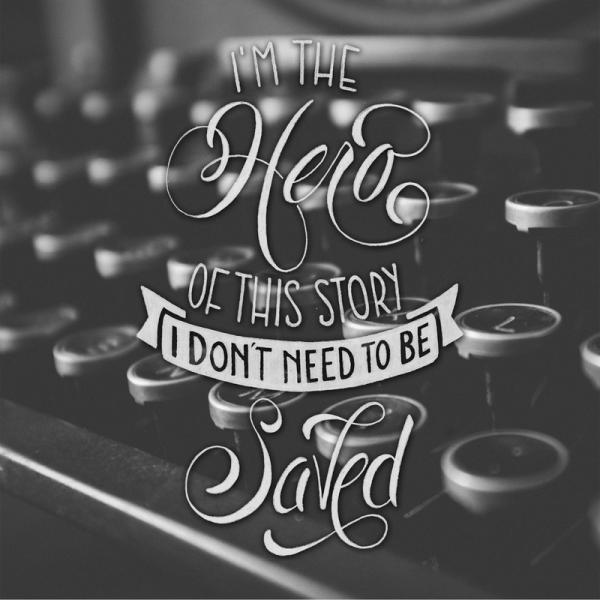 I'm the hero of the story I don't need to be saved
Typographic Quotes by Joshua Phillips. Joshua is an ASU alumni & graphic designer based in Northeast Arkansas. He spends his days creating at Workhorse Creative Productions, LLC. in Jonesboro and spends his nights either hand-lettering or building Lego.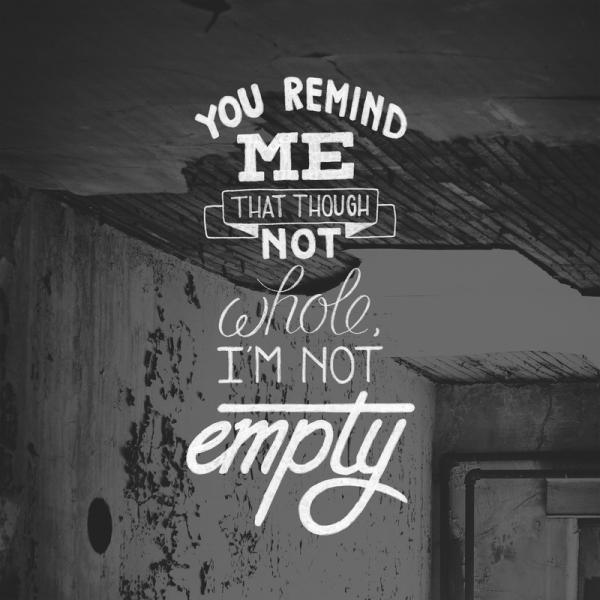 You remind me that though not whole, I'm not empty.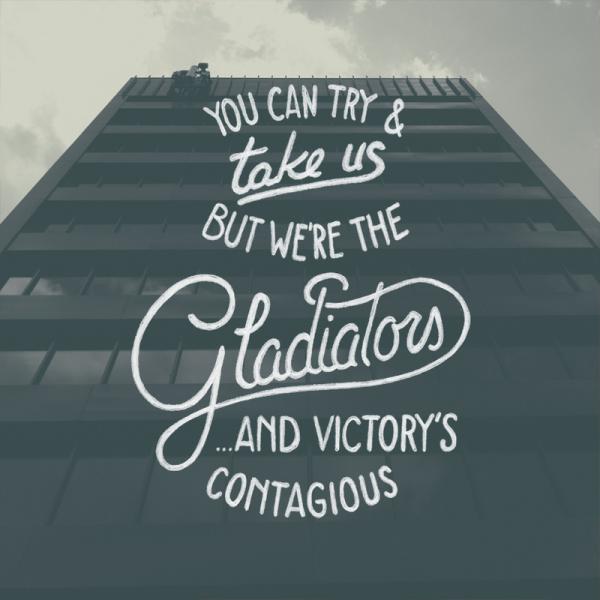 You can try and take us but we're the gladiators… And victory's contagious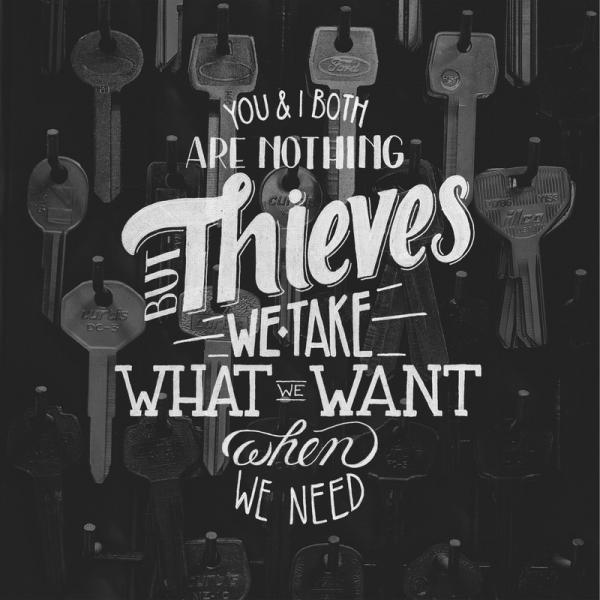 You & I are nothing but thieves we take what we want when we need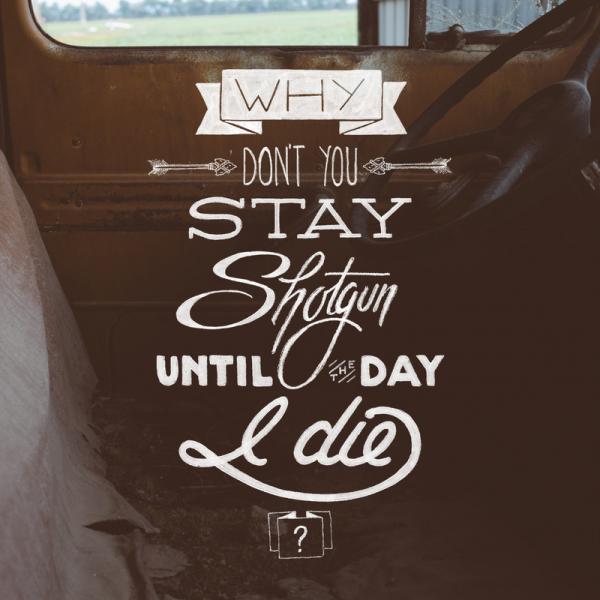 Why don't you stay shotgun until the day I die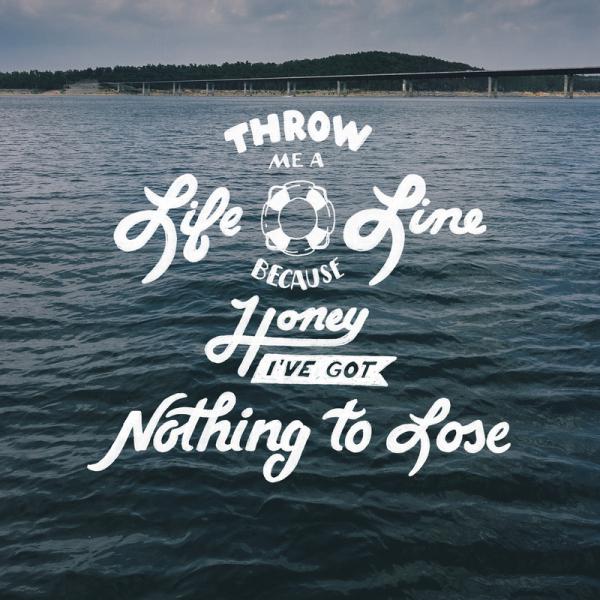 Throw me a lifeline. Cause Honey, I've got nothing to lose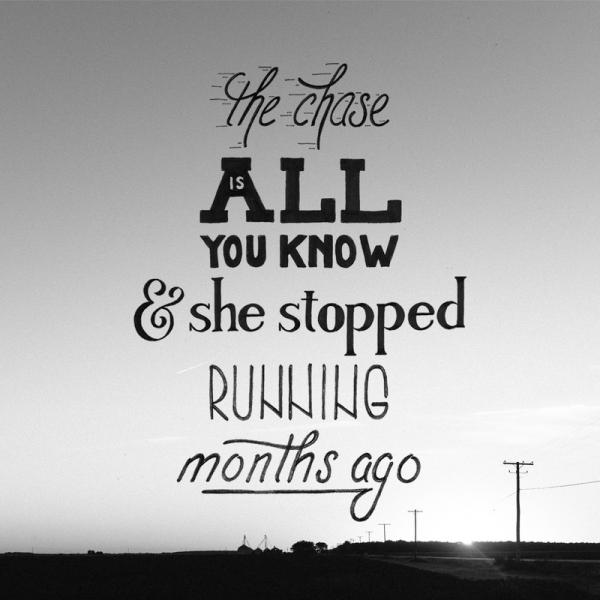 The chase is all you know & she stopped running months ago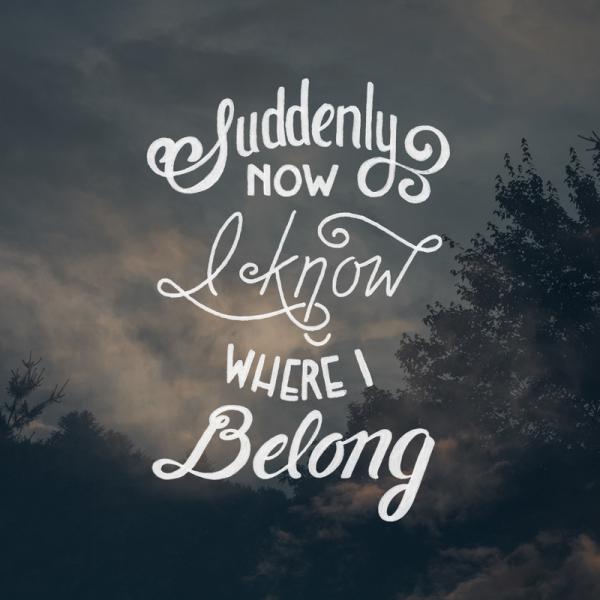 Suddenly Now I know where I belong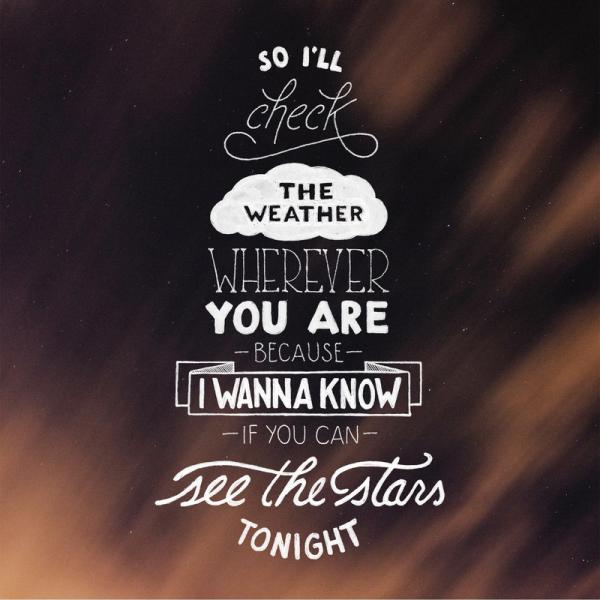 So I'll check the weather wherever you are 'Cause I wanna know if you can see the stars tonight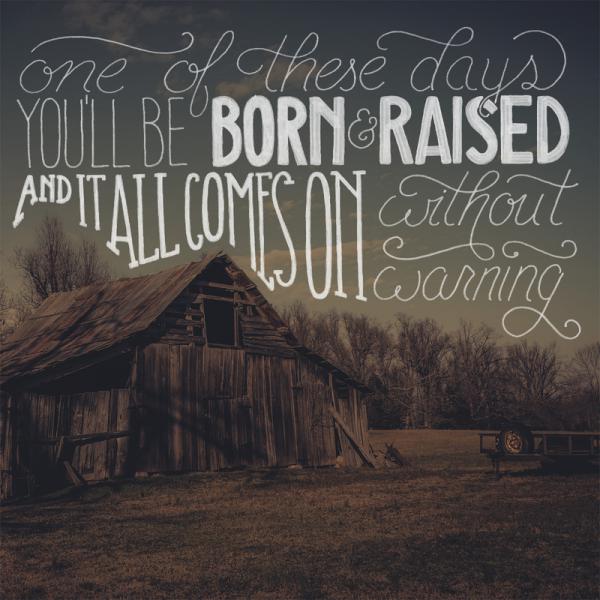 One of these days you'll be born & raised and it all comes on without warning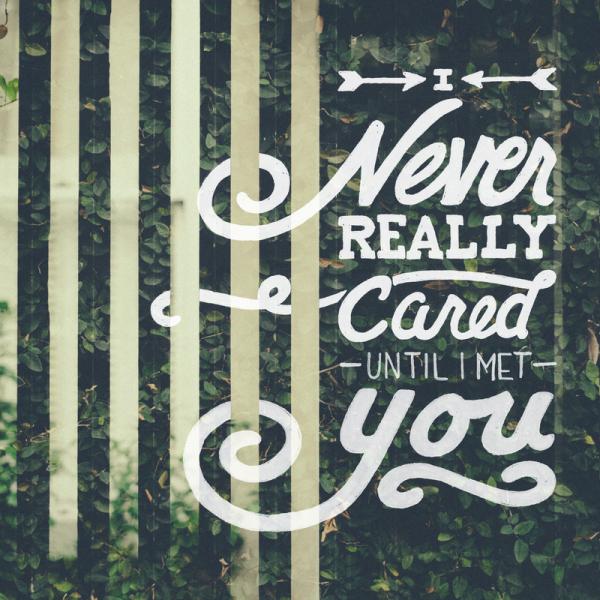 i never really cared until i met you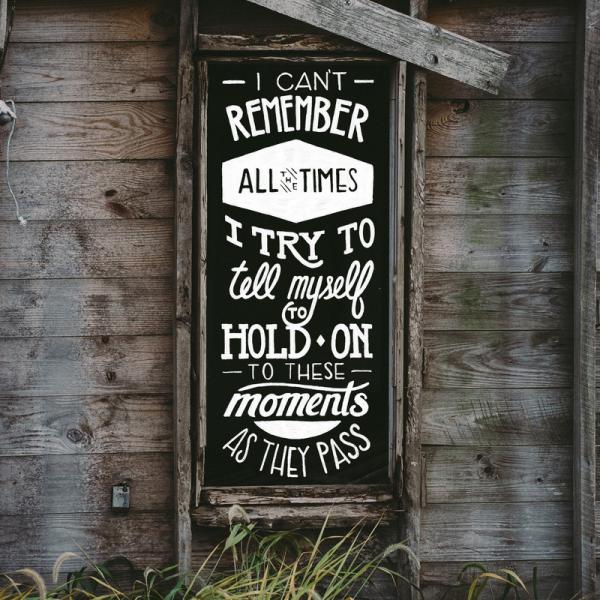 I can't remember all the times I tried to tell myself to hold on to these moments as they pass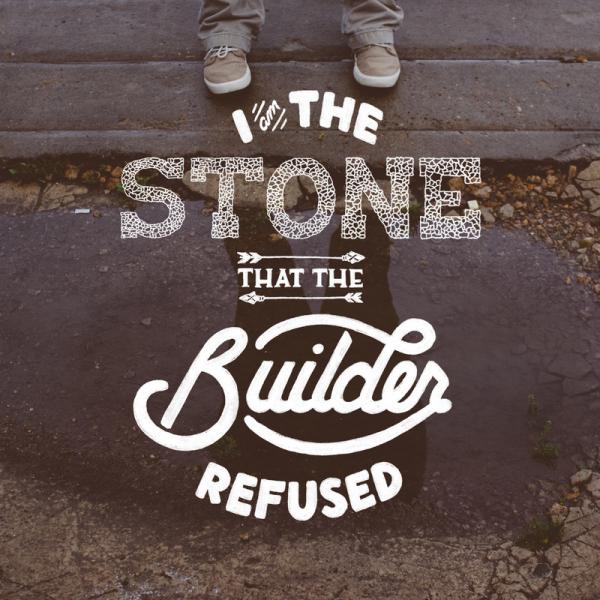 i am the stone that the builder refused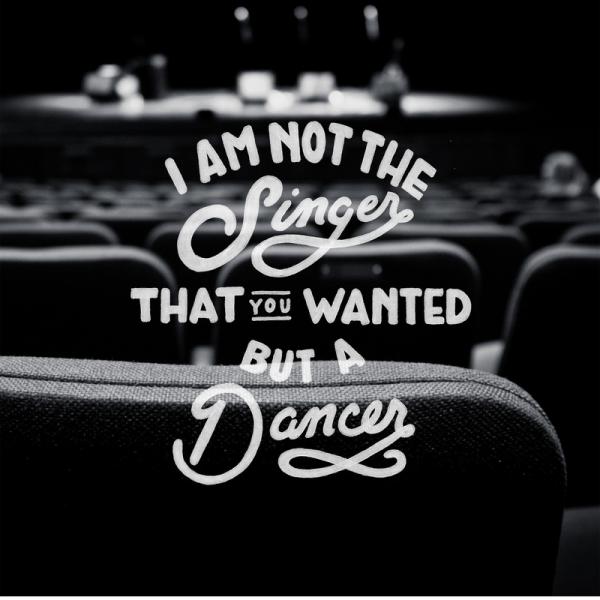 i am not the singer that you wanted but a dancer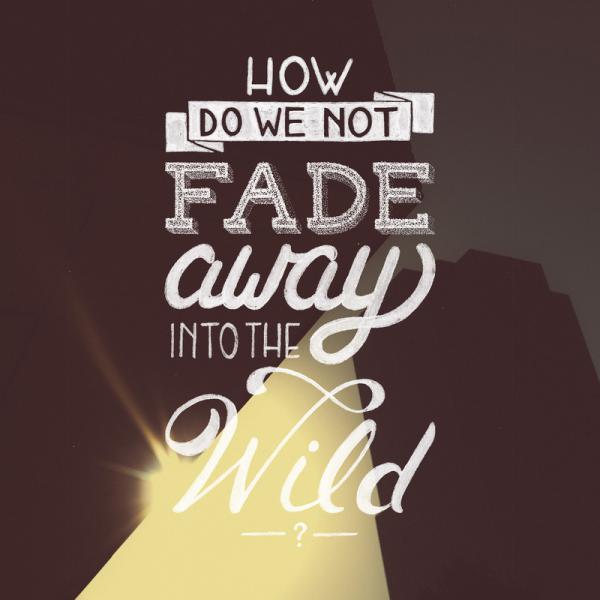 How do we not fade away into the wild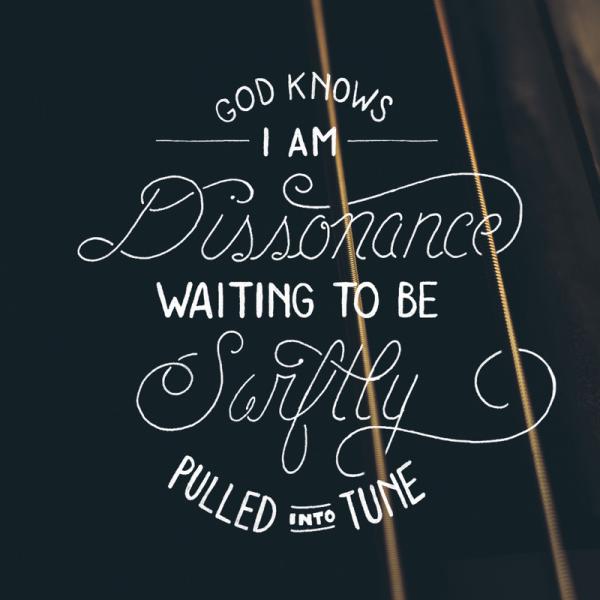 God knows, I am dissonance waiting to be swiftly pulled into tune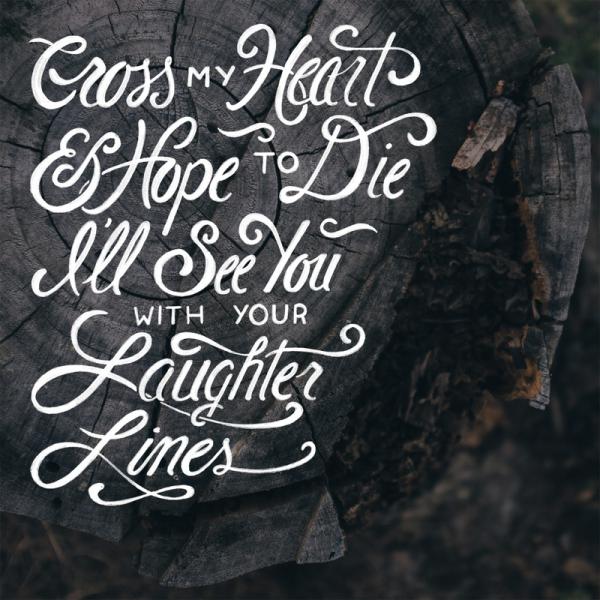 Cross my heart and hope to die i'll see you with your laughter lines