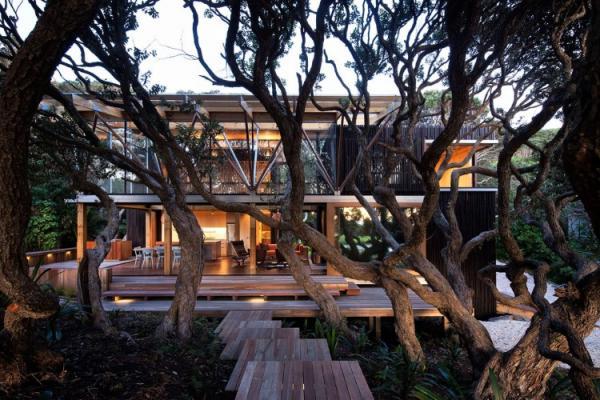 Designed by Auckland-based studio Herbst Architects, Under Pohutukawa Beach House is located at Piha North, a northern New Zealand coastal settlement.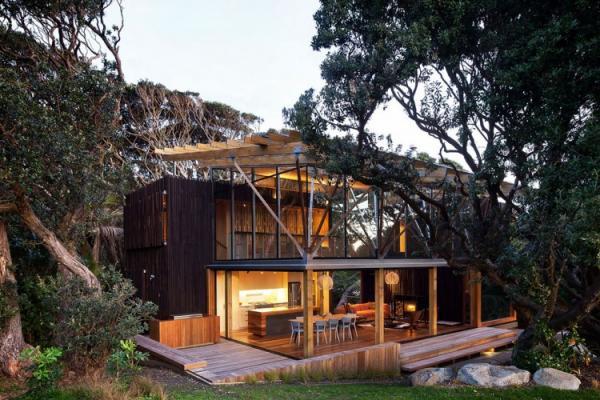 The public space connects the two towers and attempts to engage with the surrounding pohutukawa forest by defining a crossover space between the powerful natural environment and the built form. The plane of the roof form pins off the towers to engage with the continuous tree canopy, disintegrating from a rigid plane to a frayed edge which filters light in a similar way to the leaf canopy. The primary structure holding up the roof is a series of tree elements which allude to the trunks and branches of trees but are detailed in a rigorous geometric arrangement which suggests an ordering of nature as it enters and forms the building.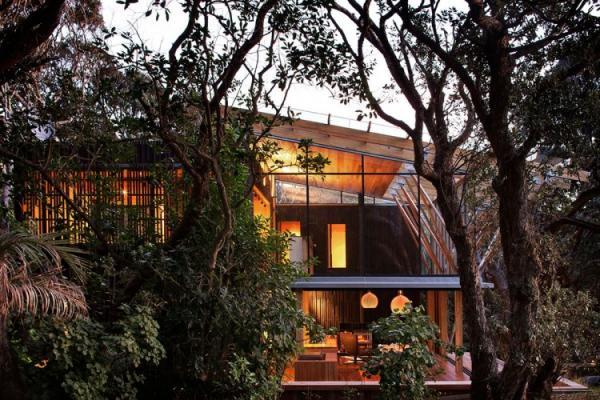 The height of the public space with its light glass division responds to the height of the surrounding trees, the roof plane is partially glass to allow the full extent of the trees to be felt as they lean over the building.