Browsing "Showcase"
---
---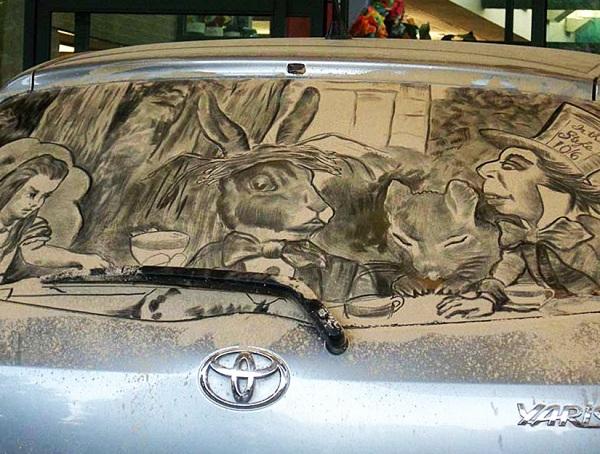 Mad Hatter's Tea Party – from John Tenniel's wonderful illustration.
San Antonio, Texas based artist Scott Wade is always experimenting new ways to express his artistic views and known for his popular pieces of Dirty Car Art. He created variety of artistic drawings on the canvas of car windows with his fingers using limestone and clay. The original drawings will not last long but each piece was photographed and images are really stunning! Let enjoy it.
Click here for more »
---
---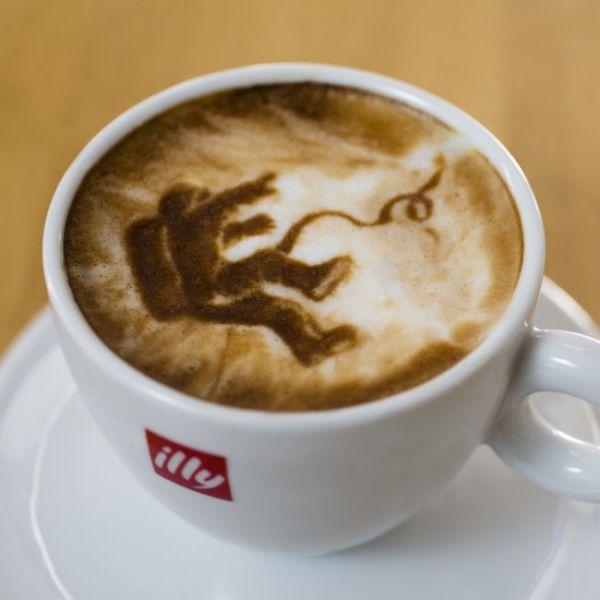 Coffee is one of favorite drinks for many people. Drinking coffee helps to wake you up or make you relax. There are more reasons for people to love the classic drinks besides taste of coffee. The process of preparing coffee could be as creative as drawing an art piece. By using latte art technique, various patterns or designs could be created on the surface of foam as well as smooth and sweet coffee drink.
Click here for more »
---
---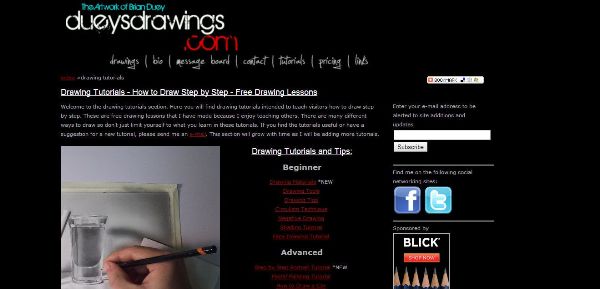 Offers several series of free step-by-step drawing lessons, divided into Beginner and Advanced categories.
Human being is the most wonderful creation of nature, but when it comes to creativity within a man, things tend to get more complicated. Some people are just talented to either sing, dance, act or draw, but for others these activities, no matter how appealing, can prove to be a bit tricky. As my piano teacher once told me, talent is only 30% of your skill, everything else is practice – we can feel free to apply this statement to visual arts as well and hope that with enough practice and a good tutorial – drawing can be mastered within a reasonable amount of time.
Click here for more »
---
---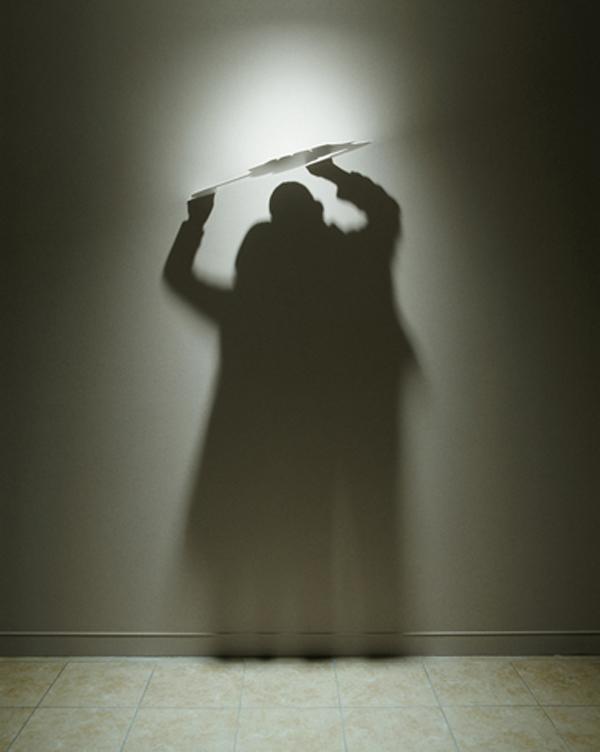 6. Kumi Yamashita – Clouds, 2005
A romantic, somewhat impressionist realization of a feathery shadow.
Shadows are the most natural occurrence in our world filled with light. Whether there is sun or artificial lighting, no one can separate themselves from their shadow, they are around us and with us, dark imprints of all three dimensional creations, animate or not. Shadows can be very light or dark, blurry or clear-cut, depending on the lighting, they come in different shapes, and a long time ago man realized that things that cannot merge in reality, can easily merge as shadows, giving out another, new and completely unexpected shapes. We have all played with our hands in childhood, making all kinds of shadow animals with our fingers, but as we grow up, shadows easily fall out of focus as something entertaining. It's only with the emergence of shadow art, that we are again turned to these amazing volatile visuals. Shadows are illusions, and just like any type of illusionism, people just love it.
Click here for more »
---
---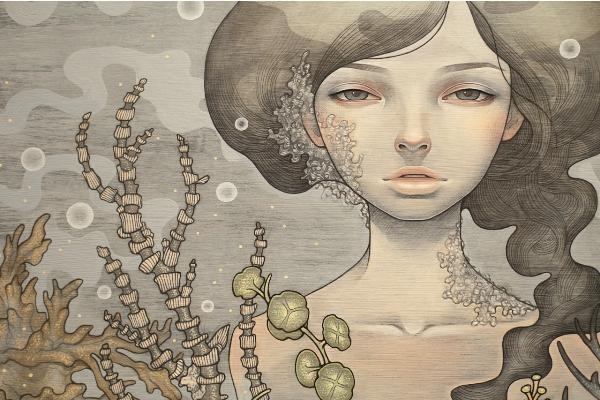 Audrey Kawasaki – Sisters – Audrey Kawasaki is exceptionally skilled in drawing, while creating beautiful, surreal scenes filled with lovely female characters.
Established on the grounds of modernist Surrealism, contemporary Surreal art is a style widely followed by thousands of artists. Although the course of art changed and evolved through history, Surreal Art never ceased to exist, while today it's undergoing a revival in Pop Surrealism and similar movements.
Original Surrealism started in the second decade of the 20th century as a literary movement. Fascinated by the idea of automatism or automatic writing, a group of artists led by Andre Breton soon became obsessed with automatic drawing as well. They invented a series of new techniques, such as Cadavre Exquis or photo-montage. Belonging to the first generation of Surrealists, there were Max Ernst, Andre Masson, Joan Miro and Man Ray, but the movement reached its painterly peek with Rene Magritte, Yves Tanguy and, particularly with, Salvador Dali. Mexican artist and rebel, Frida Kahlo, is stylistically often associated with the movement, although her art is largely intimistic and engaged.
Click here for more »
---
---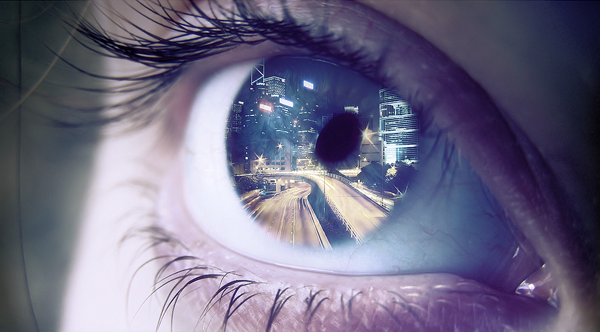 Eyes are the windows of the soul. They are our first and foremost sense, our prime channel of understanding the world. Eyes guide us through our lives, having a role so important and complex, it elevates them above everything else. Eyes are crucial in perceiving art.
In absorbing the visual information of our environment, eyes are the key. But what about the outer aspect of the eyes, what about the way eyes themselves look. Mother nature has been fair to mankind, making their visual organs most beautiful of all. We often fall in love only because of the way we look at each other, or the way we communicate with our sight. The importance of gaze, either male or female, is the subject of numerous philosophical studies, as the carrier of the deep and significant intangible information.
Click here for more »
---
---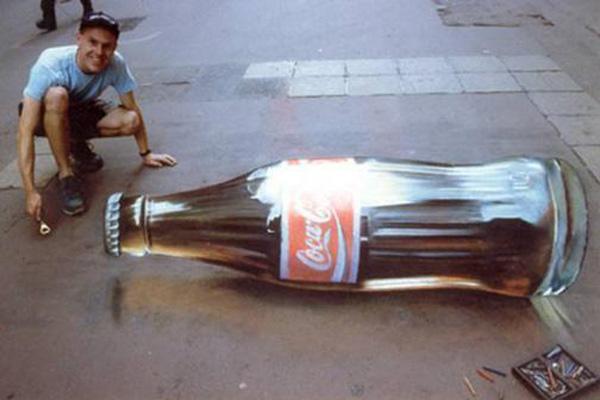 4. Coca Cola Illusion – Often, inspiration for 3D art is found in popular objects from our everyday. Here, it is found in a classic Coke bottle.
There are different views on the definition of 3D art. If we choose to accept that all of the sculpture, installations, beading, any type of artwork that can be touched or seen from all sides, is three-dimensional art, then we can say 3D art is as old as the art itself. The first association for 3D art for some may be the street painting or chalk art with stunning realistic effect, or just any type of painting giving out the impression of depth and reality. Also, 3D art is the term used for computer art, produced with specialized software, which makes characters and concept art for various programmes, games and computer based platforms. All of these forms are three-dimensional in their own right, and all of them can be named and understood as 3D art, but we will focus on contemporary three-dimensional pictures, which always seem to ignite the imagination.
Click here for more »
---
---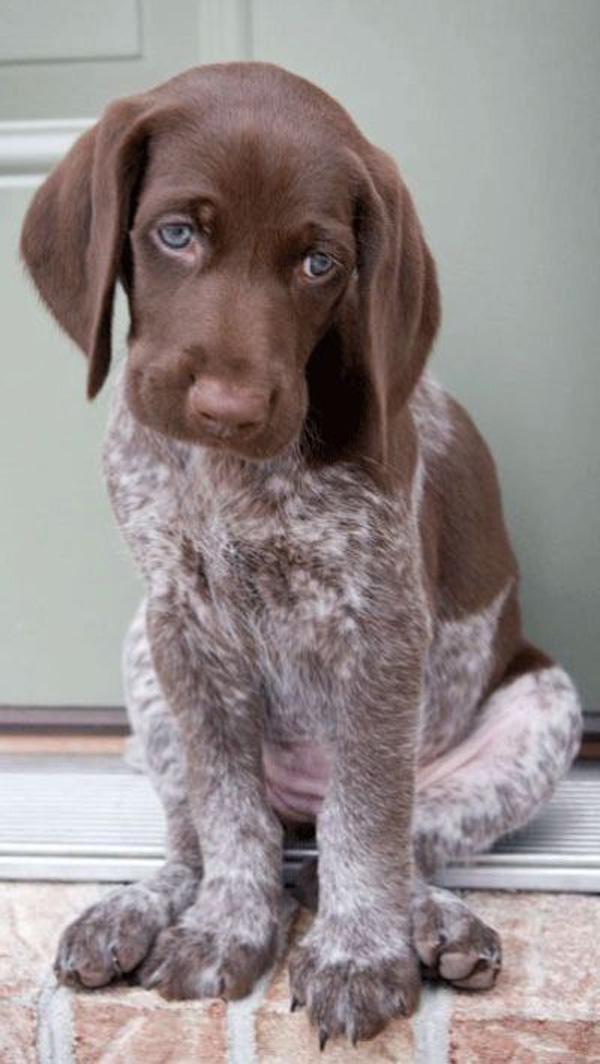 Everybody is sometimes drawn in by a blue wave, thrown out of balance by sadness or drowned in sorrow. This is the feeling known to all mankind and there is no escape from it. From the beginning of art, man has always found a way to depict his feelings, and sadness is one of the two most common, most important feelings. It is the opposition of happy and the emotional equivalent of pain.
Click here for more »