Browsing "Tattoo"
---
---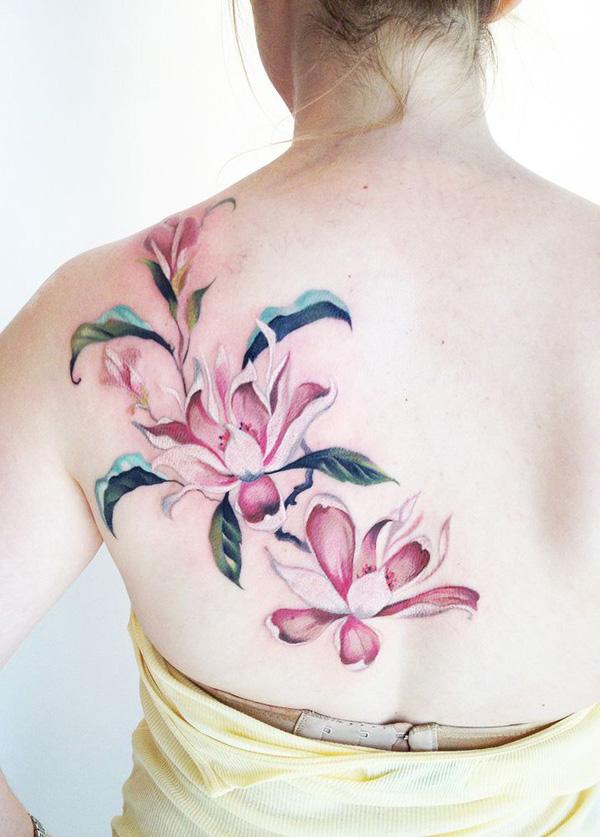 Pink magnolia flower tattoo on the back – a feminine tattoo idea for women.
Flower tattoos are always favorite tattoo ideas for women as many flowers are depicted with qualities and attributes associated with women. Besides their colors, tenderness, femininity and the beauty, flower tattoos are loved by women for their symbolic meanings which varies according to culture, location and history. Magnolia tattoos are among a few of flower tattoos not popular as rose or lily tattoos, while most of them are inked in a very beautiful and feminine fashion. It's absolutely necessary to walk through the this kind of flower if you are looking for flower tattoo ideas.
Click here for more »
---
---
Native American Indians were a deeply spiritual people and they used variety of symbols to convey messages of their history, honor, spirit, and ideas. Many of the symbols came from natural phenomenon or objects they observed and experienced on daily basis, such as animals, feather, dreamcatcher, wind or Sun or moon, etc. These symbols give a perfect subject of tattoo ideas for people who honor their native heritage or admire native Indian culture. Nowadays tattoos have become so popular to express oneself. There are tons of tattoo ideas for option. What is native American tattoo about? Who is the best suitable to get such tattoos?
---
---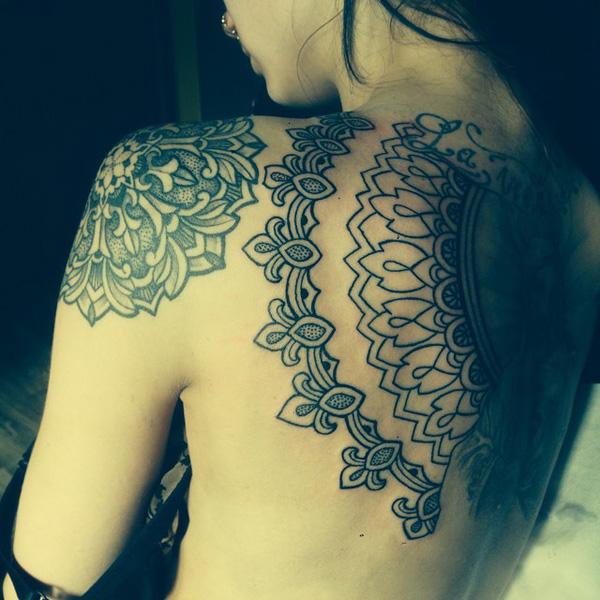 Tattoo lovers are never tired of digging out the subjects for their next tattoo ideas. From religious symbols to meaningful flowers or animals, we have seen a lot of creative tattoo designs inspired by these elements. Mandala tattoos are such kind of symmetrical tattoos inspired by a ritual symbol in Hinduism and Buddhism. The circular geometric pattern reminds people of balance, harmony and cosmic infinity.
Click here for more »
---
---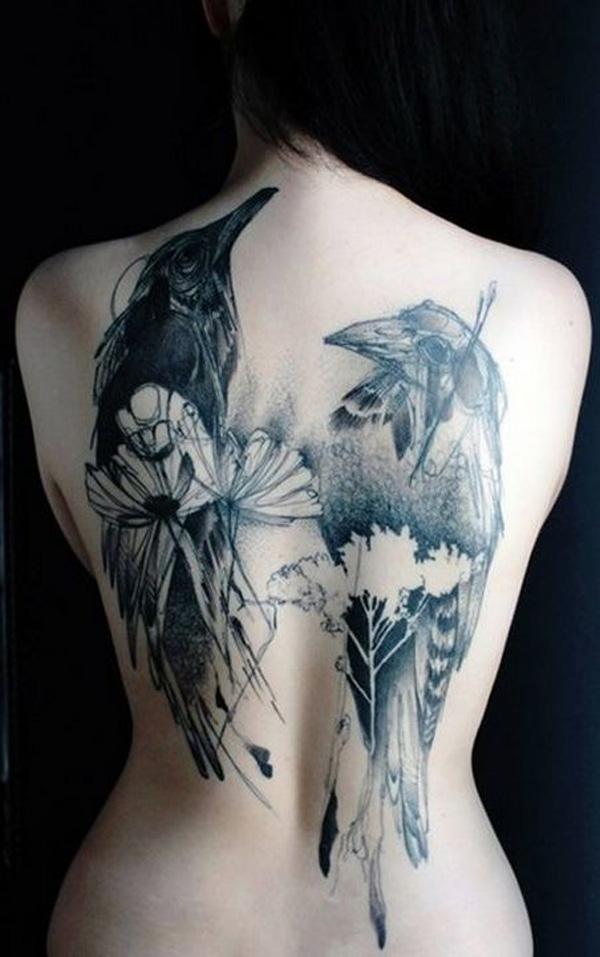 Ravens full back tattoo
The two ravens are portrayed in black watercolor style, with a sense of deep sorrow and depressing thought.
When I stumbled upon the tattoo ideas across the net, one of bird tattoos with black theme almost on all designs, came into my sight. It's raven tattoo. Raven has been lived with humans for thousands of years. In North America, many people may take crows as raven as they look quite identical and it's sometimes difficult to tell the difference between the two bird species. Ravens, like common ravens, are larger than American crows. While there exist other distinctions, raven is a bird with more mystical symbolism and meanings echoed by some people who get it on tattoo.
Click here for more »
---
---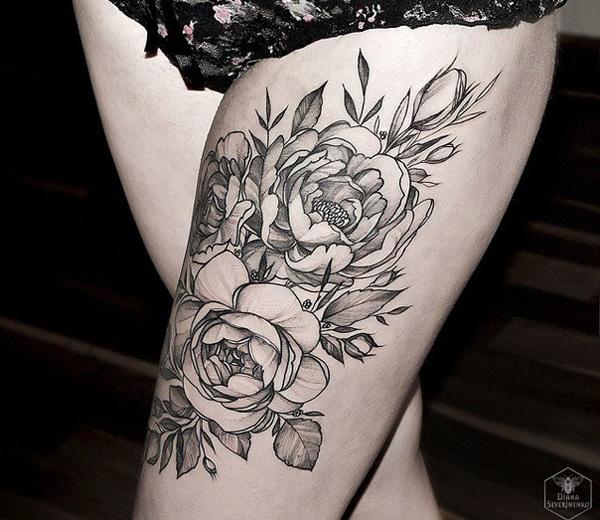 Flower tattoos are always favorite tattoo design ideas for women as most of them are the symbol of feminine beauty. As a flower with strong oriental cultural significance, peony flowers often appear in the tattoo designs of Chinese style and Japanese tattoos. In modern designs, peony tattoos are mostly portrayed in beautiful styles and popular in women's tattoos. The peony is such amazing flower in the culture of Japan and China, peony tattoos are always meaningful in their designs.
Click here for more »
---
---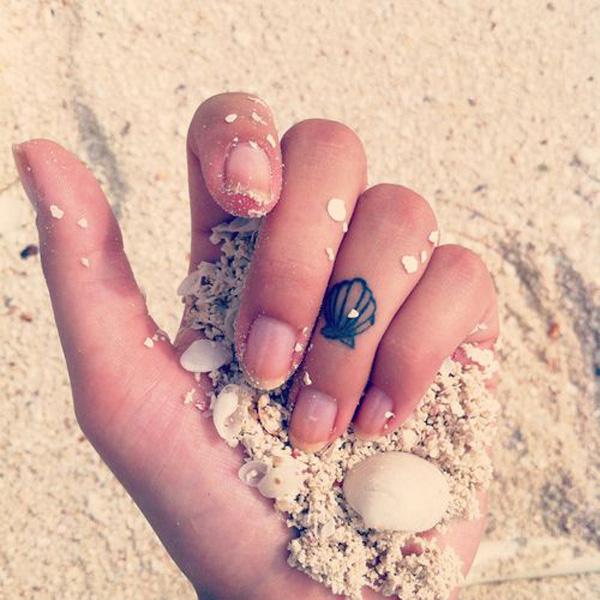 A shell is a hard, protective outer layer of some sea creatures, such as marine mollusks, bivalves, conch, scallop, nautilus, or other sea snails. The shell of these creatures is part of their skeletal system for muscle encase body and organisms, but also for protection from predators and scuffing of body. Shell tattoo is among the rare topics people used for tattooing. Seashell tattoo is one of marine inspired tattoos loved by people who are font of ocean and sea life.
Click here for more »
---
---
I am always curious about the mysterious symbols appeared on the Polynesian tattoos. These symbols are representations of cultural appreciation for the native Polynesian people. One types of such tattoos come into my sight are ray tattoos, which triggered my further study of the weird sea animals.
Click here for more »
---
---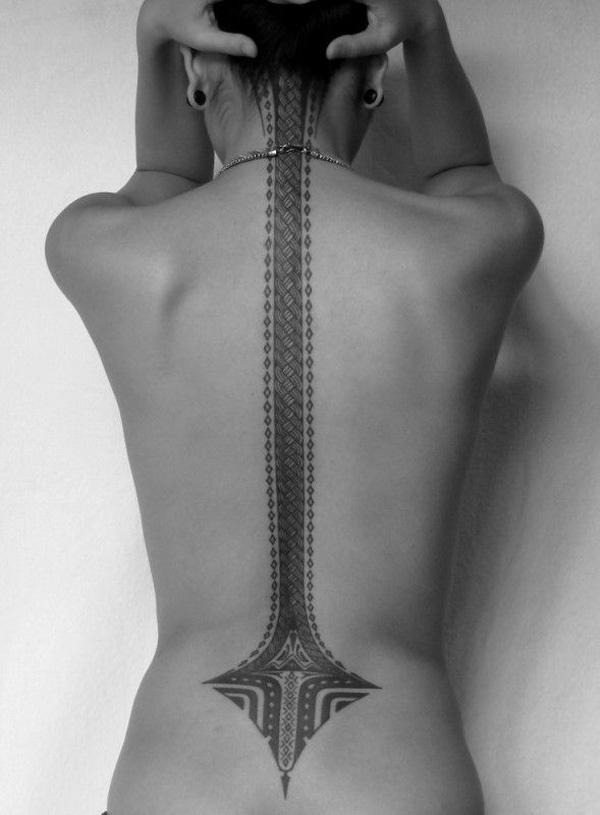 Samoa is one of the main island groups located within the Polynesian Triangle, comprising American Samoa and the Independent State of Samoa. Samoans have practiced tattoos for more than 2,000 years. As a part of Polynesian culture, Samoan tattoos present strong culture specific attributes. Samoans are proud of their roots of cultural identity, there has been a growing trend of revival of traditional tattooing for native Samoans. In this article we will explore the distinctions of this unique tattoo pattern and enjoy a collection of mind-blow Samoan tattoo pictures.
Click here for more »