Browsing "Tattoo"
---
---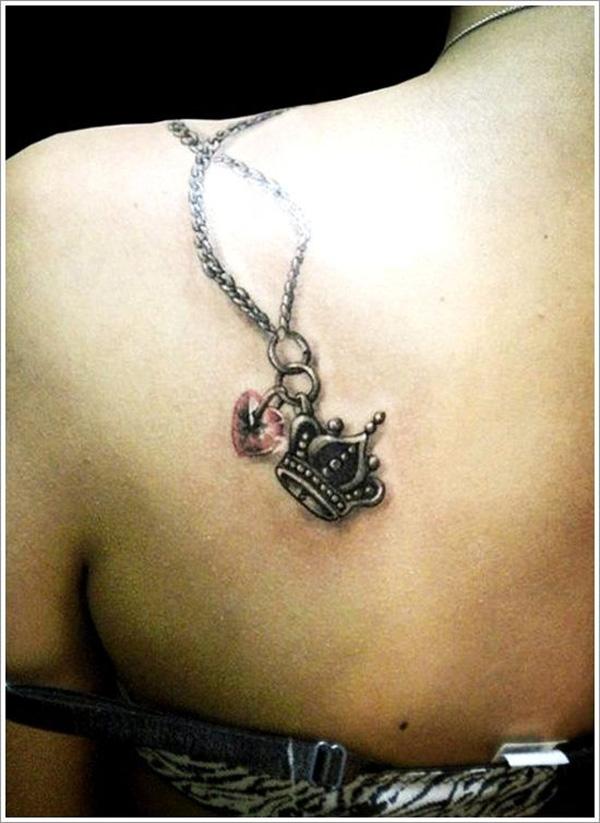 Crown and thereby tattoos
If you've always felt like a queen or a king, plus you've always wanted a tattoo – a crown symbol is the right choice for you! Having such a strong visual appearance and oozing with symbolism, crowns have been a part of tattoo imagery for decades. As an object, crown is the emblem of a ruler, standing for his or hers dominion and sovereignty. Symbolic from the very start, it was no surprise the image translated onto the skin embellishing arts, in the form of simple or more elaborate crown signs.
Click here for more »
---
---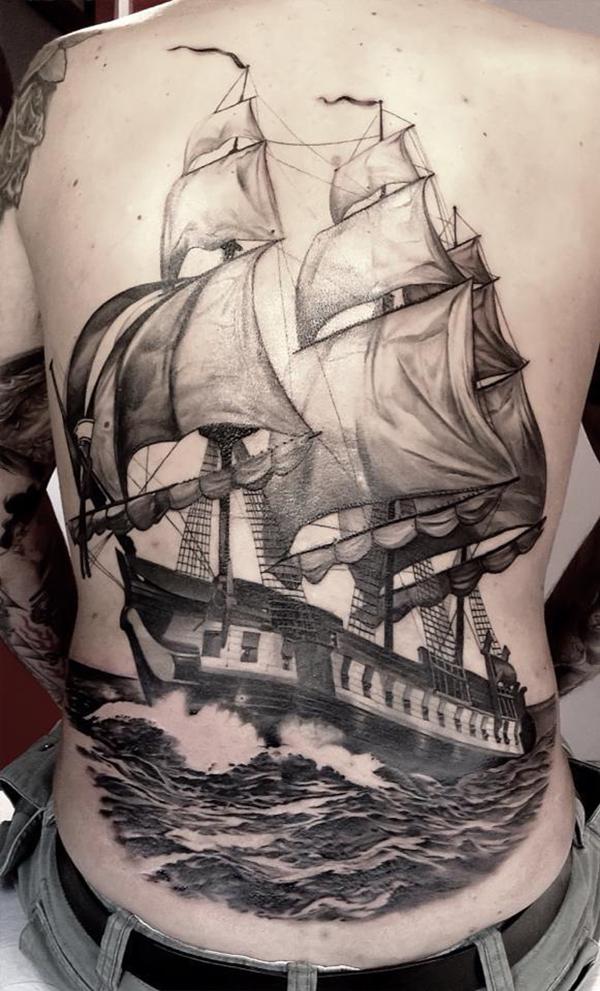 Why do people choose boats when it comes to tattoos?
 
Well, first of all boat tattoo designs can be funny and beautiful. If you look at our collection, in fact, you will find a combination of complicated drawings and colourful shapes. These are real masterpieces conceived and created by real artists. And talking about artists, if you decide to get your own boat tattoo, choose a good tattoo artist, someone you really trust. You will also need to be patient and remember: you will have a piece of art living on your skin!
Click here for more »
---
---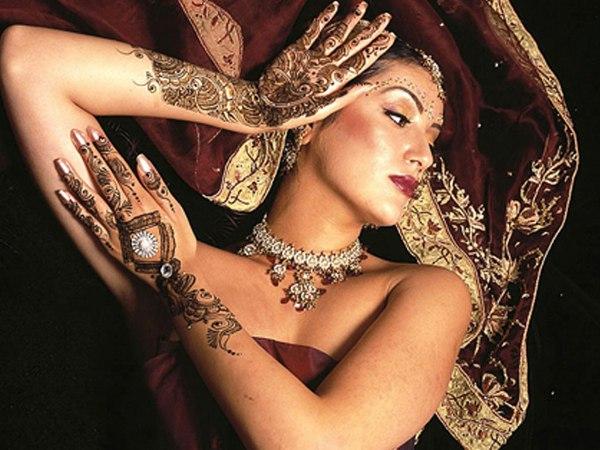 History of Henna Tattoos
Henna is the name used for the plant and the dye it gives when its leaves are finely ground into a paste. It is usually used in the art of temporary tattoo, as its strong pigments stain the skin and the hair.
---
---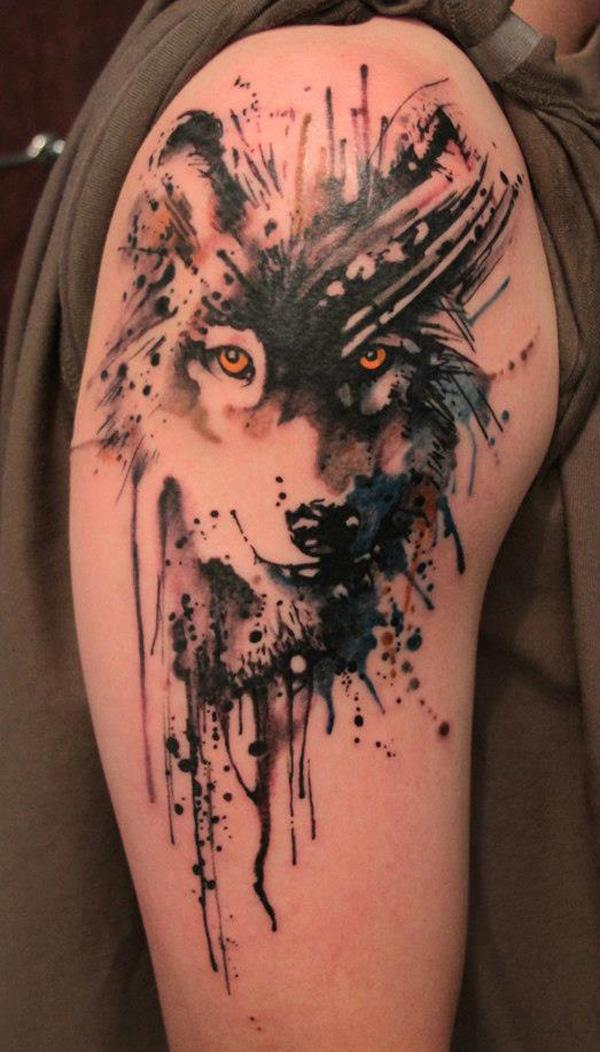 Human beings are fundamentally social animals, who can learn from each other and other animal species. Every type of animal may exhibit unique characteristic that can inspire humans in their lives and teach us who we really are. Wolf is such a mysterious animal which has deep connection with ones intuition and instincts. That's why wolf tattoo becomes popular among animal tattoos.
Click here for more »
---
---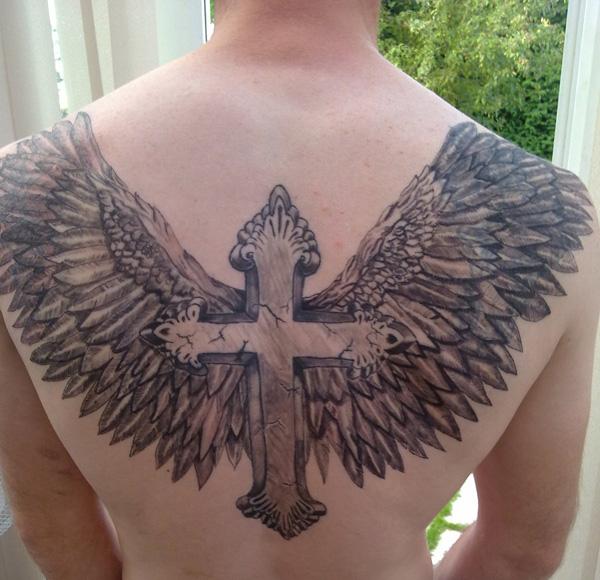 Faith is trust or confidence in someone or something which could be spiritual belief in religions, e.g., Buddhism, Christianity, Islam, etc. or trust in the bond of family or confidence of love. People get faith tattoos to express the serious meanings which are important to them.
Click here for more »
---
---
Birds Matching Tattoos
Inked on the bodies of different people, matching tattoo is a great way to show union of friends, couples, family and sisters. People love matching tattoos because they look cute and lovely, and are joint statements of infinity love. There are many designs of matching tattoos, such as cross, Celtic, zodiac sign and quotes. Each of them carries special meanings for the wearers.
Click here for more »
---
---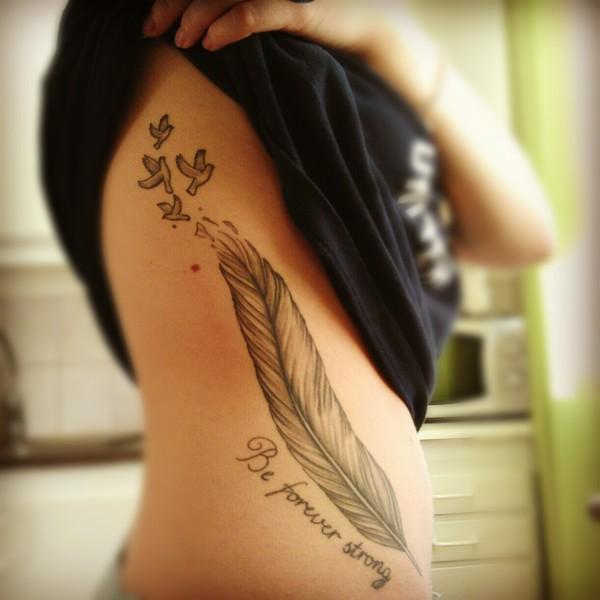 Be forever strong
Tattoo is a very masculine form of art gained its popularity among both men and women. It could be beautiful and a perfect way self expression if the design and the placement is done properly. Rib or rib cage is a good location for people to get tattoos, especially for girls.
Click here for more »
---
---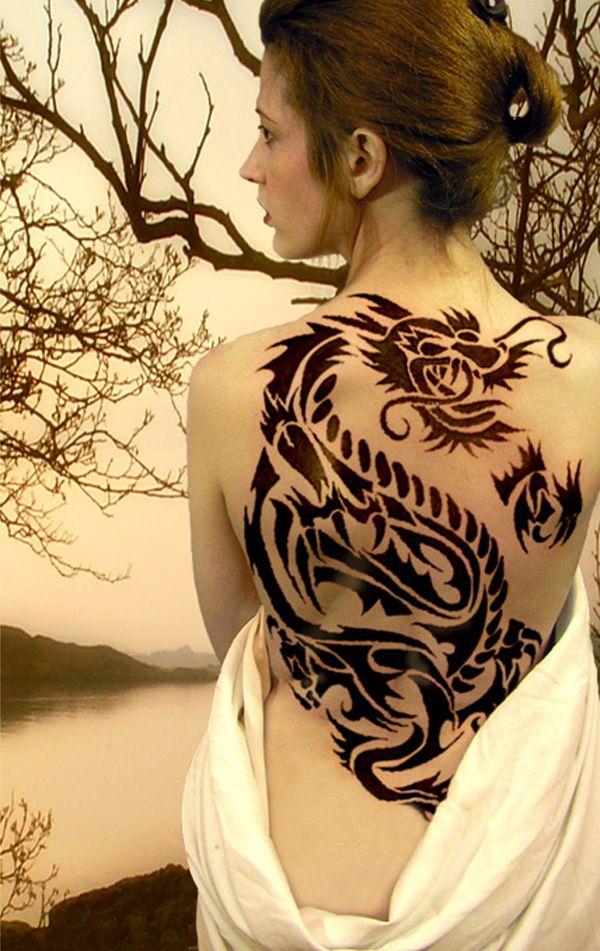 5 tribal dragon tattoo for women
Tribal tattoo has been considered as one of typical tattoo ideas for men. The classic tribal tattoos always represent the status and rank of people. And their design looks masculine and powerful. What makes tribal tattoo popular among women? Nowadays the word tribal has evolved to a tattoo pattern which can be applied in many of tattoo subjects, e.g, feminine tattoos.
Click here for more »