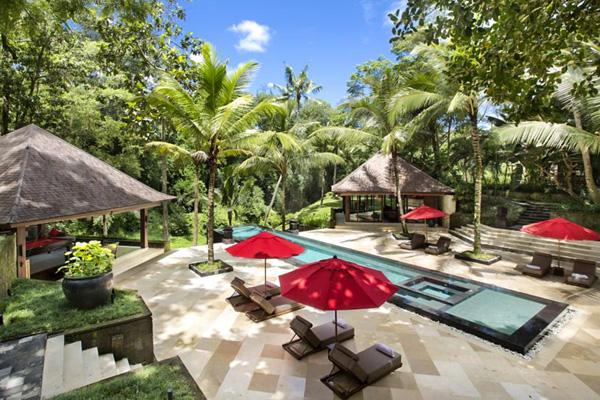 It's very important for planning a happy vacation to decide which hotels or accommodations to live in. Renting a nice vacation villa could make your holidays comfortable and enjoyable. In this post, I collected 20 examples of luxury villas which could extend your idea to choose a best villa for your vacations.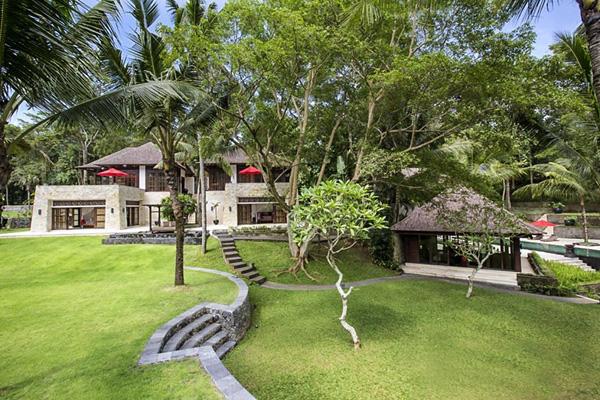 The Sanctuary Bali Villa is an extremely exclusive and magical villa in Bali with 9 Bedrooms, 9 Bathrooms and a swimming Pool. The villa is surrounded by beautiful tropical plants with unobstructed infinity views over Bali's beauty.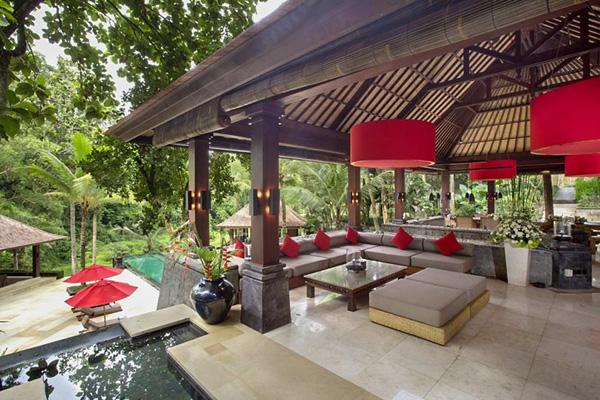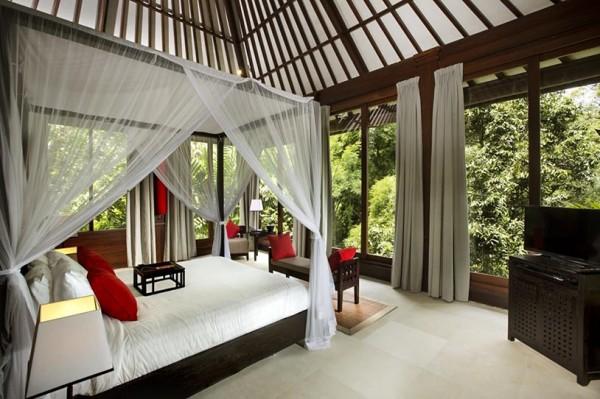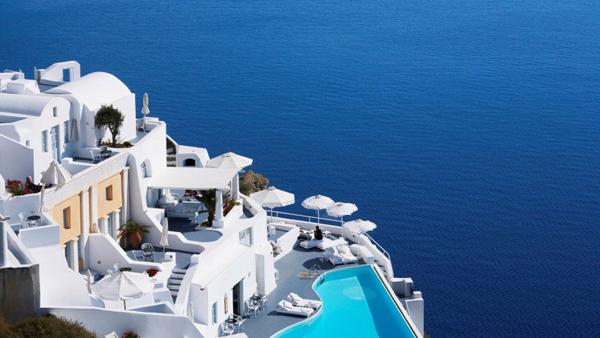 Katikies Hotel is a line of boutique hotel in Oia, Santorini, Greece. Located in a veritable paradise, the hotel features stark white walls in striking contrast with the bright blue sea.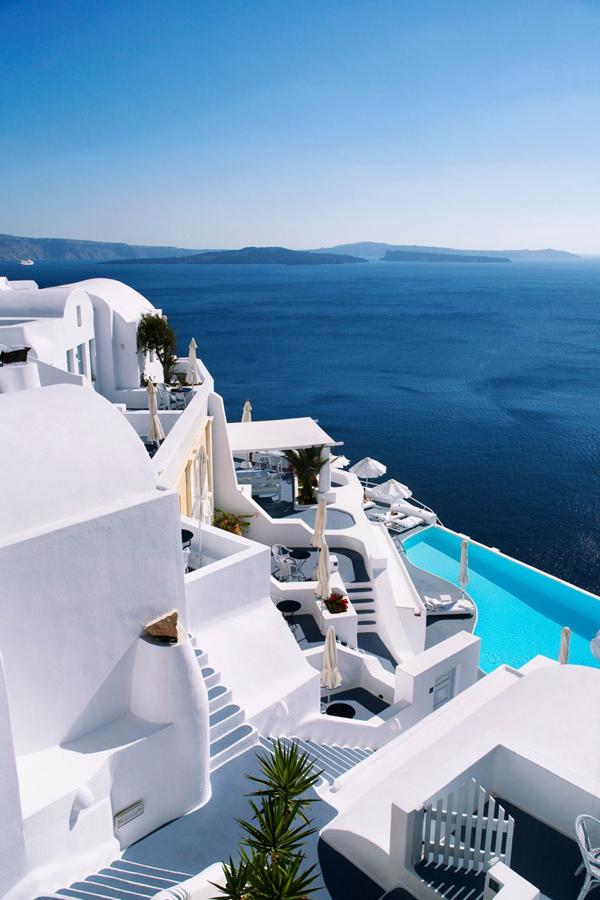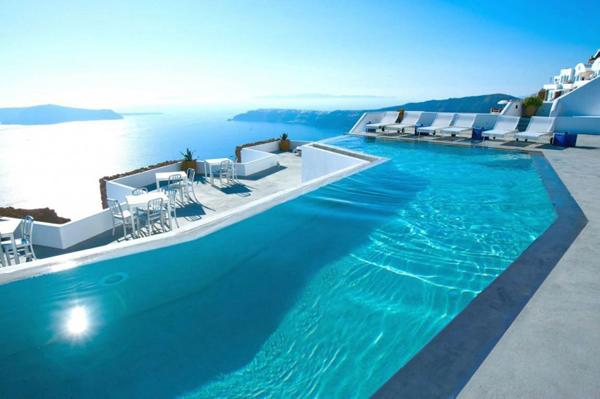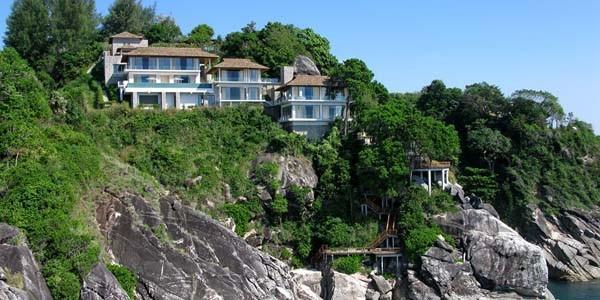 Phuket, Thailand, hides some of the most exotic and luxurious contemporary homes, situated on a cliff top and overlooking the Andaman sea. Surrounded by lush vegetation, the design of the project takes full advantage of the privileged location and optimizes the indoor/outdoor connection. Kamala Headland Villa occupies an area of 1,597 square meters, including its swimming pools and other water-filled zones. The villa itself has five bedrooms and features various amenities, such as a cinema/games room, two kitchens, undercover parking and two elevators. The interior design is highly modern, and every room futures generous windows and unobstructed views of the sea.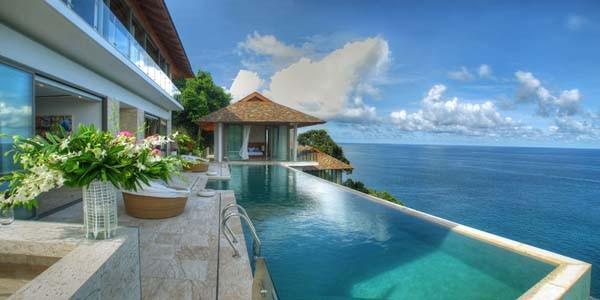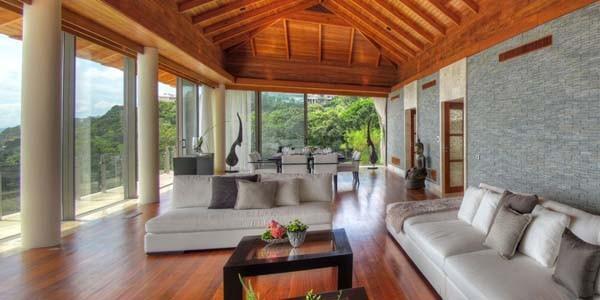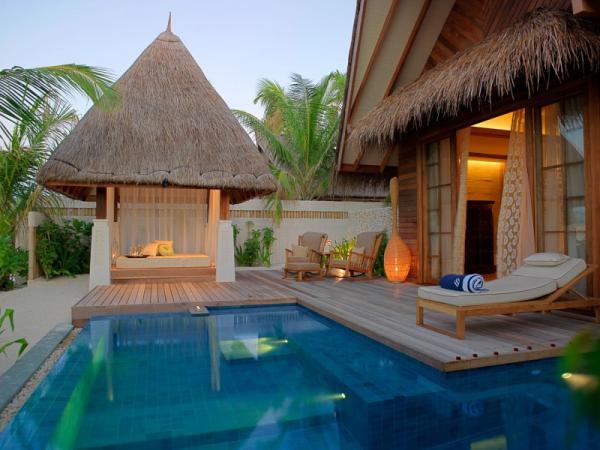 Jumeirah Vittaveli is a brand new Resort developed by Jumeirah Hotels & Resorts. Located in the Maldives, the resort has 91 villas and suites, each with its own private pool, private massage room, direct beach or lagoon access, and more.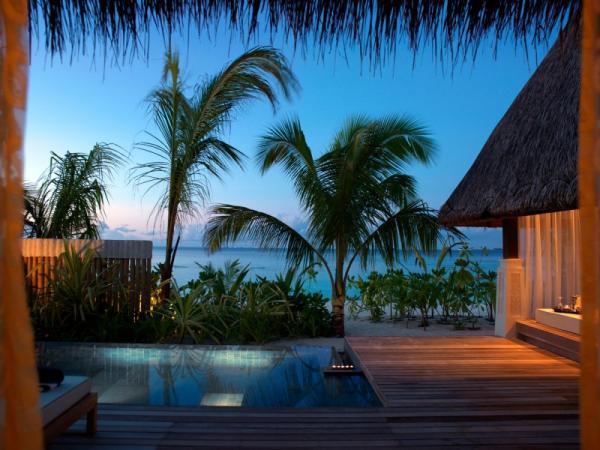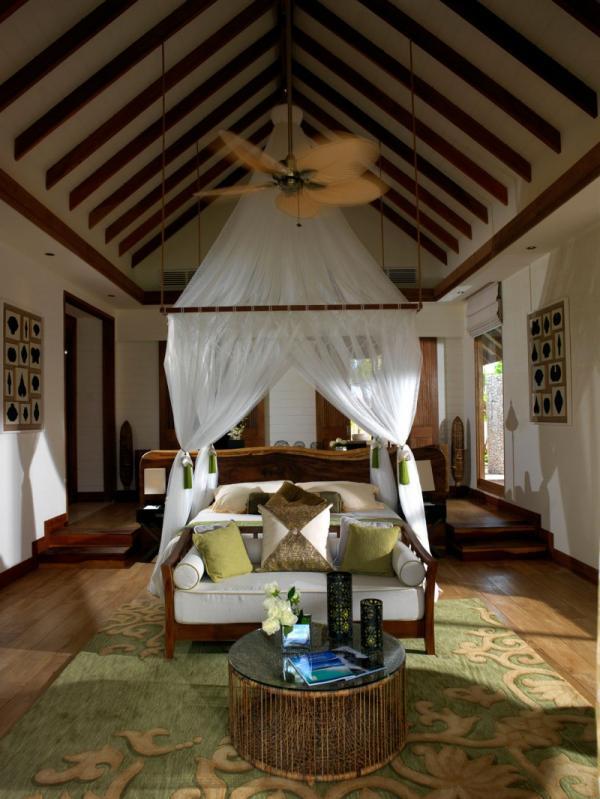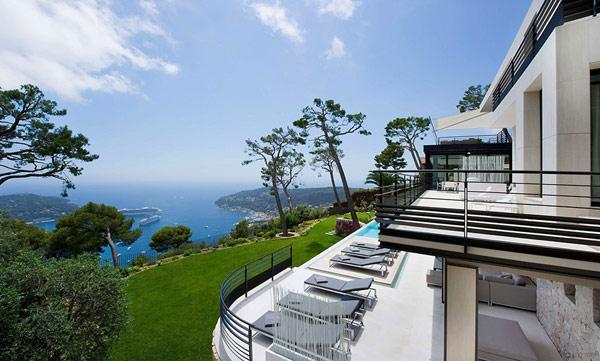 Villa Baie is a luxury contemporary villa perched on the heights of Villefranche in French Riviera, offering panoramic sea views from each of its five bedrooms.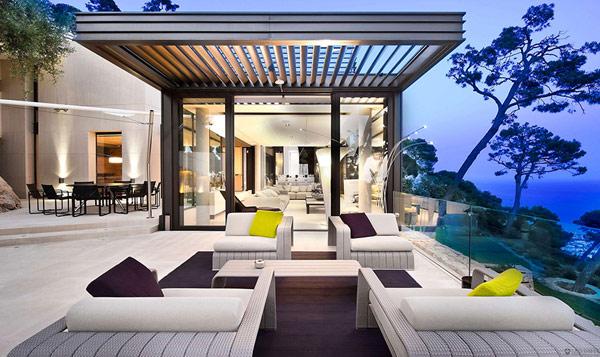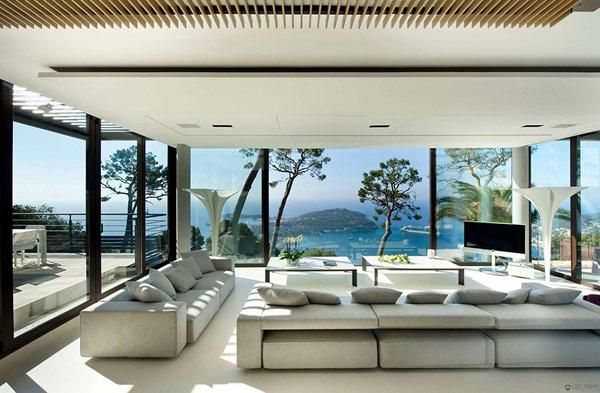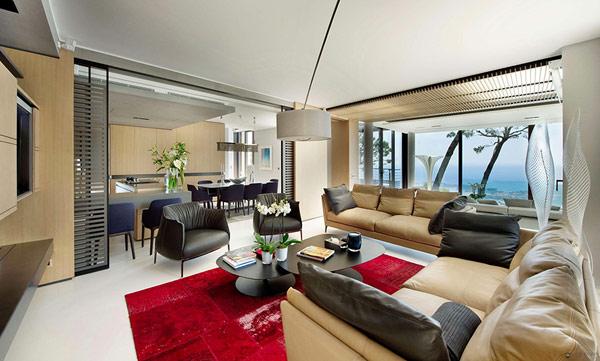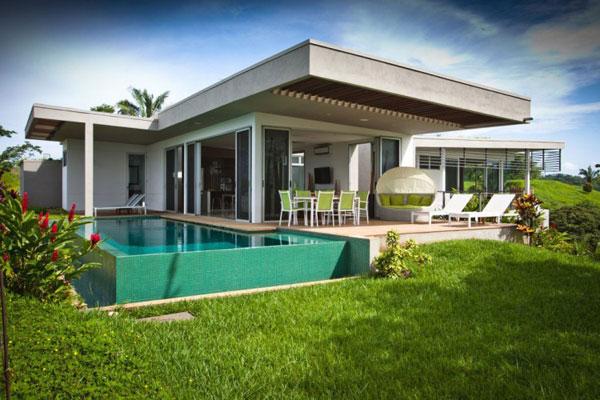 Black Beauty Mariposa Villa is a massive 4,424 square foot, three-bedroom holiday home, located in the province of Guanacaste, Costa Rica. Though nestled into the terrain, Mariposa gives the appearance of fluttering above Costa Rica's lush Northern Pacific coast.
Its towering height and open spaces features an uninhibited union of earth, ocean, and a luxurious modern eco-lifestyle. An enveloping exterior garden bridged by a glass circulation spine connects and subtly separates the interior living spaces & entertaining areas from the private bedrooms.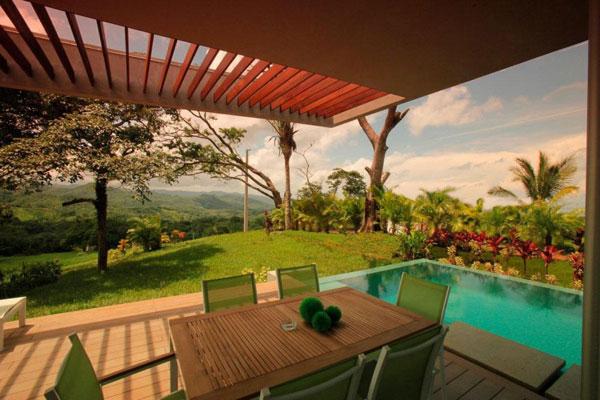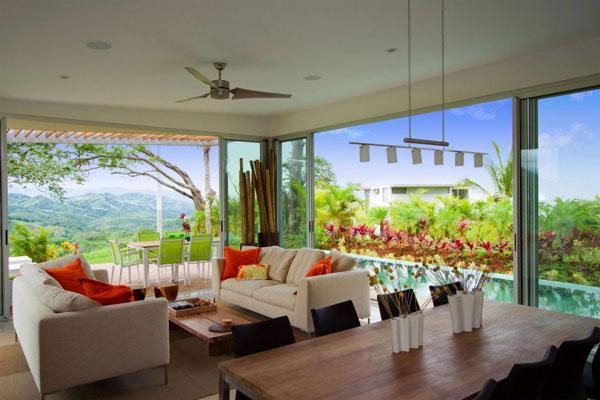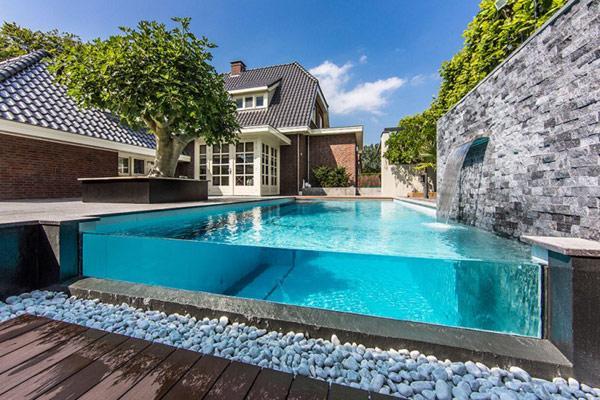 Highly modern and visually intriguing, this beautiful aquatic backyard of a coastal villa is envisioned by Dutch studio Centric Design Group for the owners of a coastal villa in The Netherlands. The place features a generous swimming pool with a fountain, an outdoor lounge area, a jacuzzi and shower cabins, surrounded by tall green walls which ensure privacy.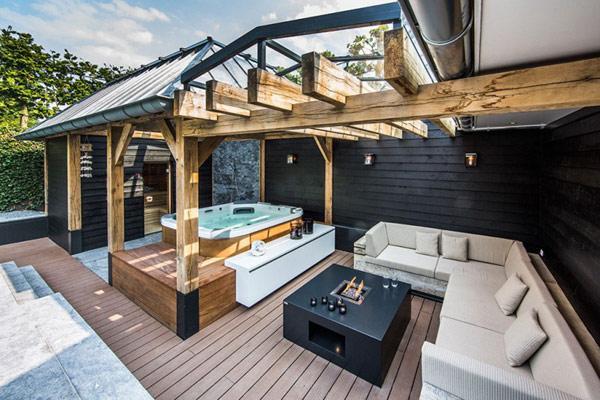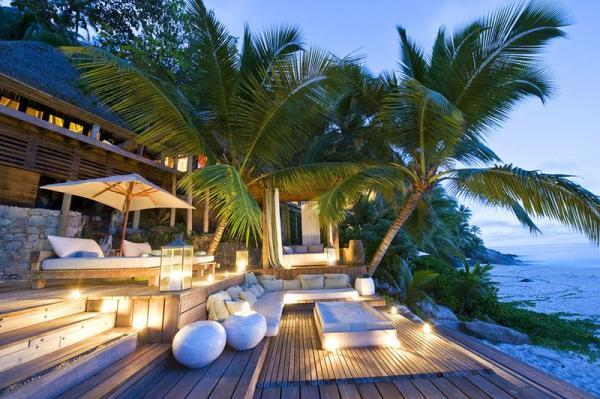 North Island in the Seychalles offers a tranquil retreat with a conscience to do the best. The rooms are designed to perfection and the luxury furniture and interior design creates a tranquil environment in which you can sleep and relax peacefully. North Island was created as a conservation project, with the 11 unique luxury lodges using material reaped from the island during the rehabilitation process, creating a location which is ultimately private, secure and offers a unique holiday destination and experience for all of its guests.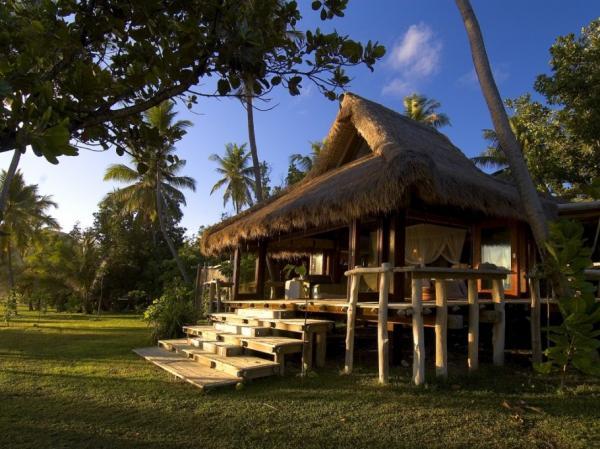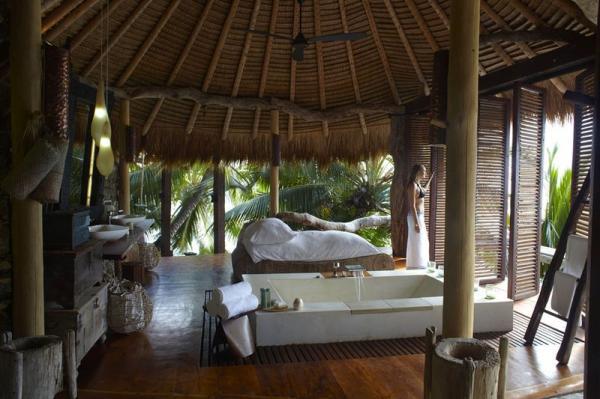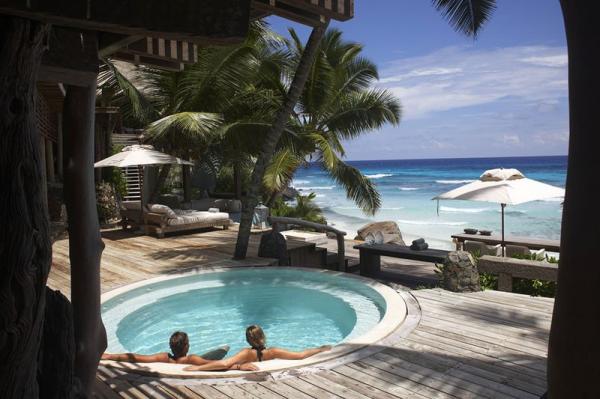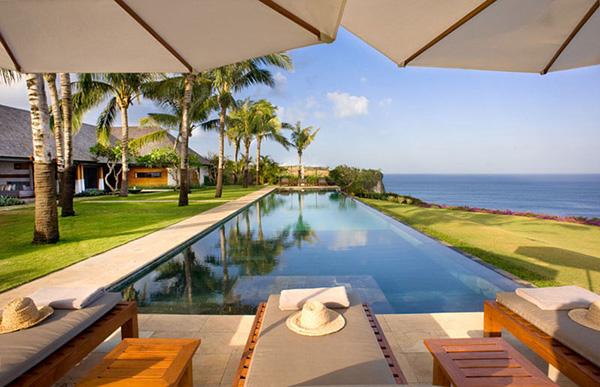 The Villa Istana resides on a southwestern tip of Bali, Indonesia, in an area named The Bukit. This five suite estate overlooks white sand beaches and a lagoon abundant with sea life and coral, and at night, magical sunsets.
When the trade winds blow, a massive swell crashes onto the surrounding reef, crafting waves that attract worldwide surfing attention; the breaks are rated the fifth best in the world. Uluwatu beach is only a ten minute walk from the villa.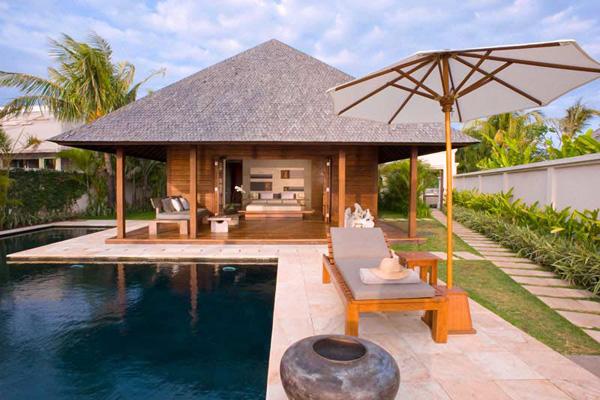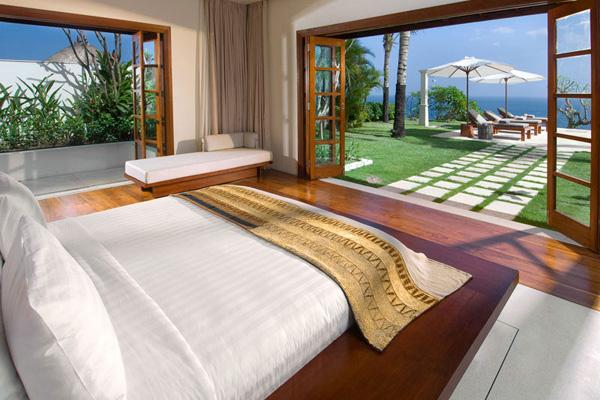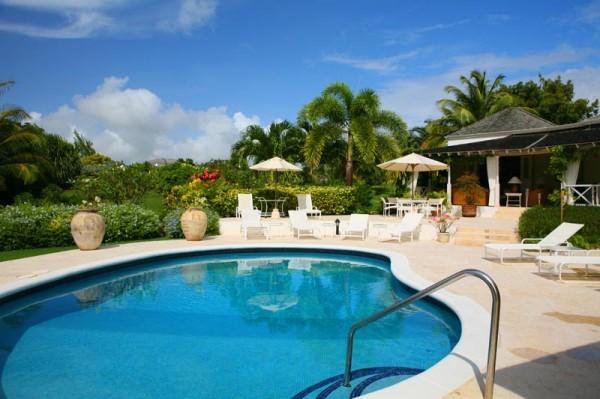 Ixora Villa is a lovely, well designed and furnished four-bedroom property located on the prestigious Royal Westmoreland Golf Course, Barbados, Caribbean, set on 3/4 acre of immaculately kept gardens off the 16th fairway.
Two bedrooms are located to the right of the foyer and a third to the left, while the fourth bedroom is nestled in a separate wing with a view of the sea, furnished with a four poster bed and walk in closet. All of the bedrooms are equipped with air conditioning and en suite bathrooms.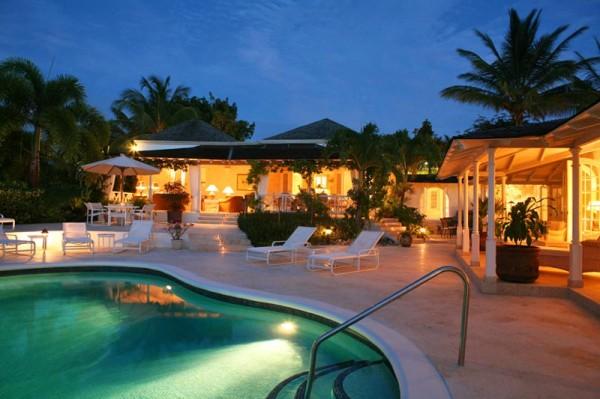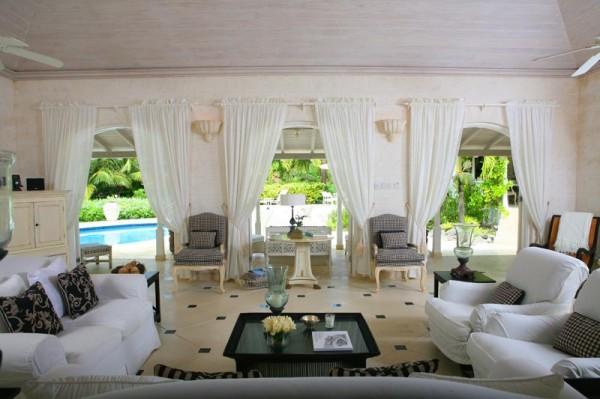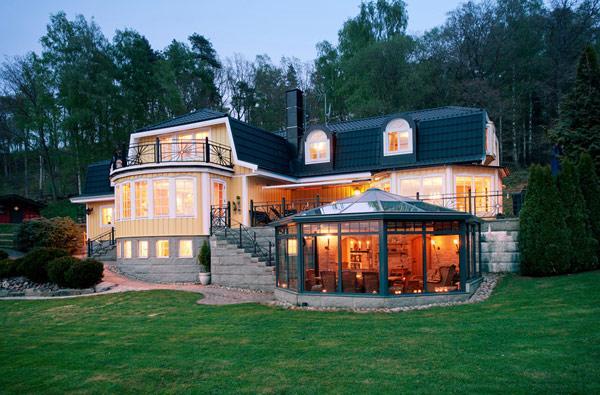 The peaceful and Spacious Villa in Sweden is composed of a main residence, garage, stables and a large side building with four parking spaces and private offices.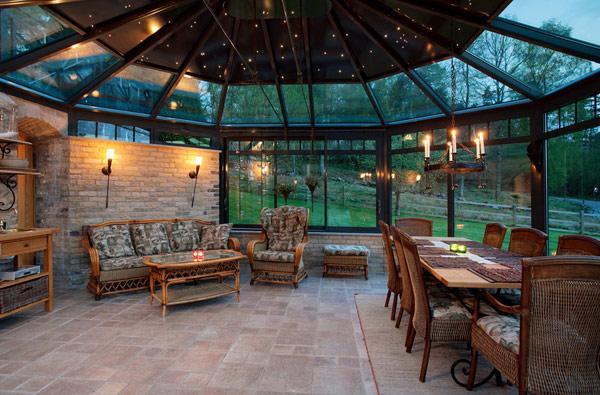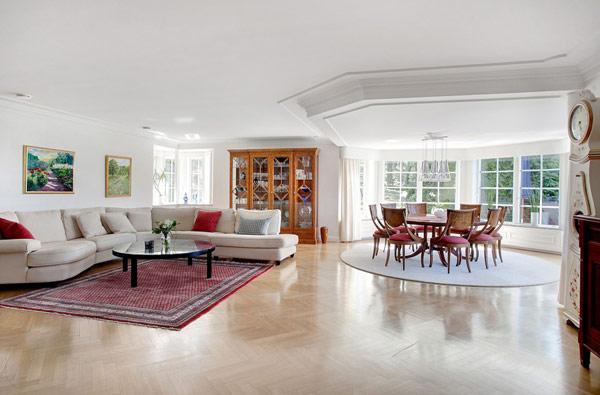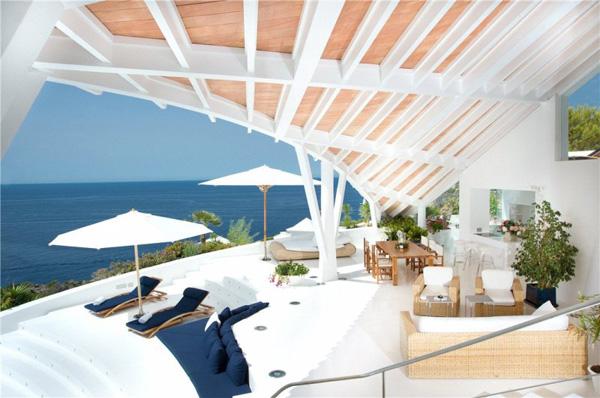 Renovated in 2008, the luxury villa is designed overlooking the exclusive vicinity of Cala Marmacen in Puerto Andratx, Majorca.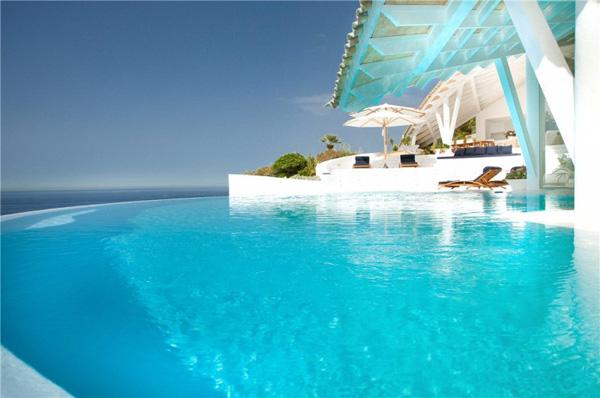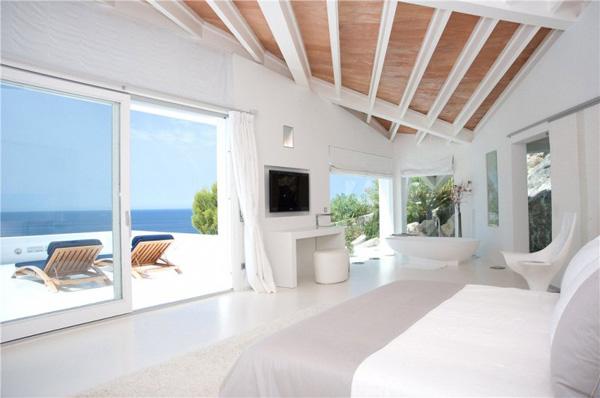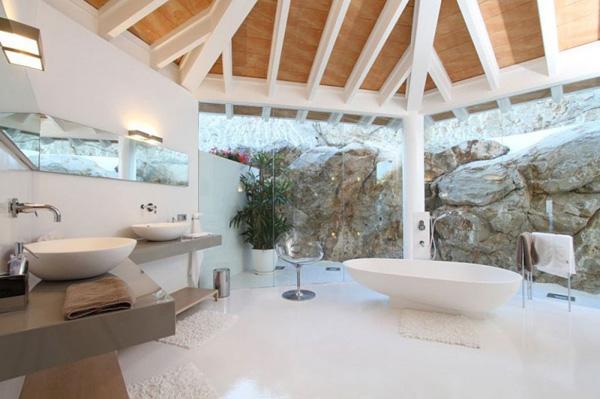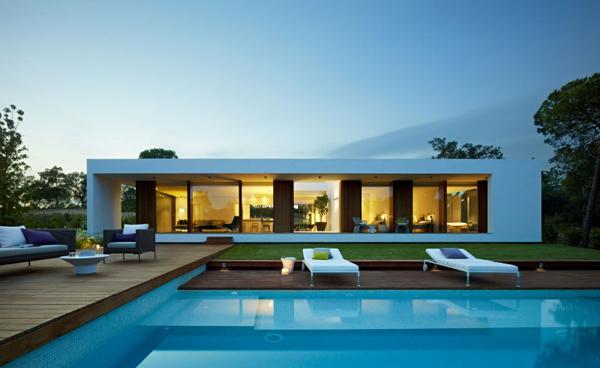 Designed by Spanish studio Josep Camps and Olga Felip, the Villa Indigo is located in Caldes de Malavella, a municipality of the comarca of Selva in Catalonia, Spain.
This home is distributed in a ground floor level in which even the hall and the dormitories are directly connected to a large external space with an exclusive infinite pool.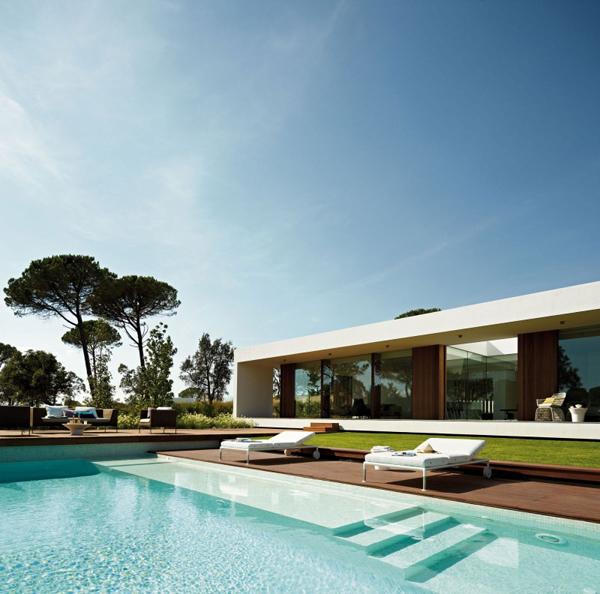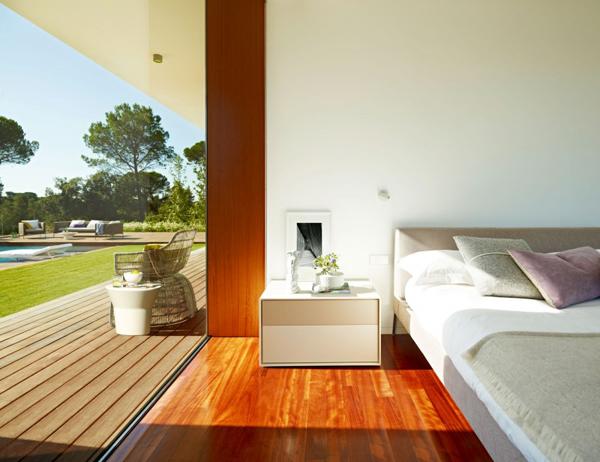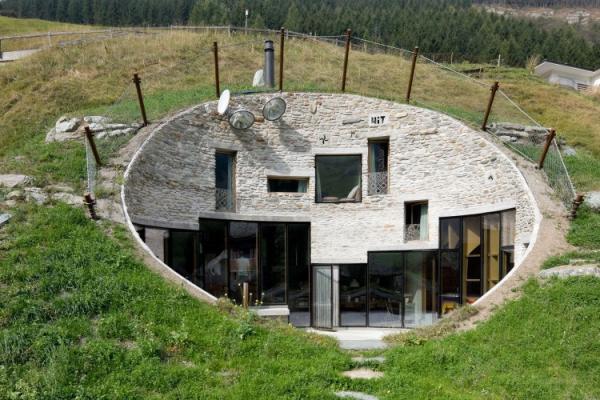 Villa Vals is an all-equipped underground vacation home that was designed by Bjarne Mastenbroek and Christian Müller, respectively of the architectural offices SeARCH and CMA.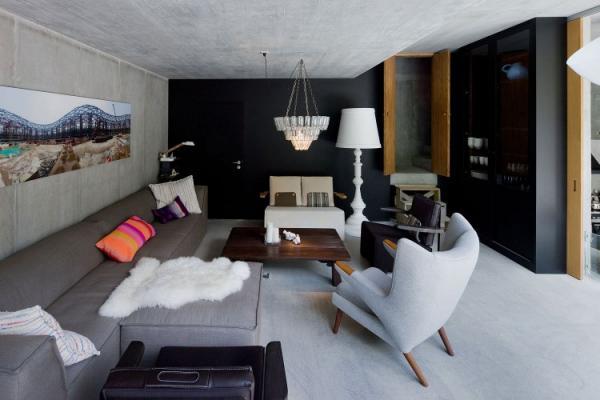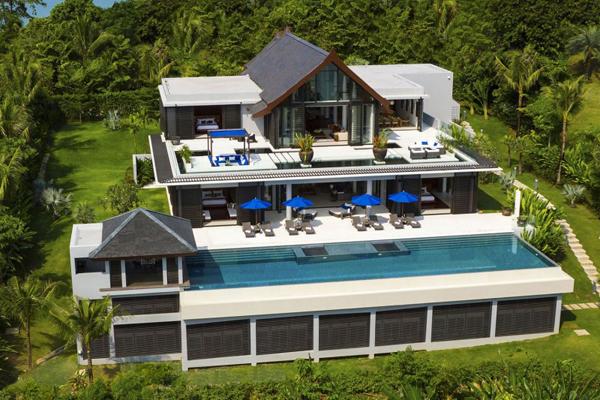 Located in the lush vegetation of Phuket, Thailand, Villa Padma features four extravagantly sized bedrooms positioned privately amongst unique living areas to enjoy and share with friends and family. Beautifully hand-carved traditional Thai friezes and sculptures, as well as more contemporary artwork, adorn the spacious villa amidst well-appointed furnishings.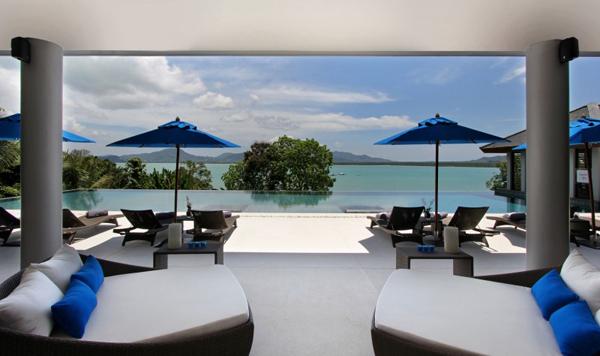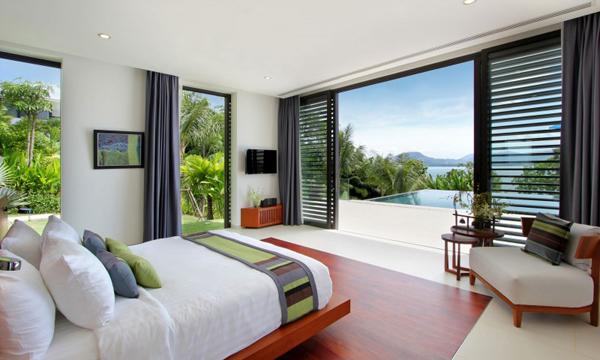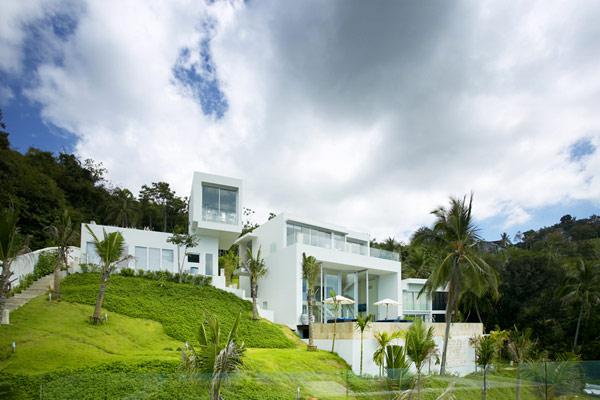 Integrated in the lush vegetation of the Thai island of Koh Samui, Villa Beige is located on an impressive natural 5,000 square-meter beach-front private lot, overlooking the coastline.
Villa Beige has 4 double-bedrooms with en-suite bathrooms, a private marble pool, a modern entertainment living room, a private spa and steam sauna, gym, private beach facilities, a fully equipped office, Internet Wi-Fi in all buildings and resident staff including a professional chef and a security guard.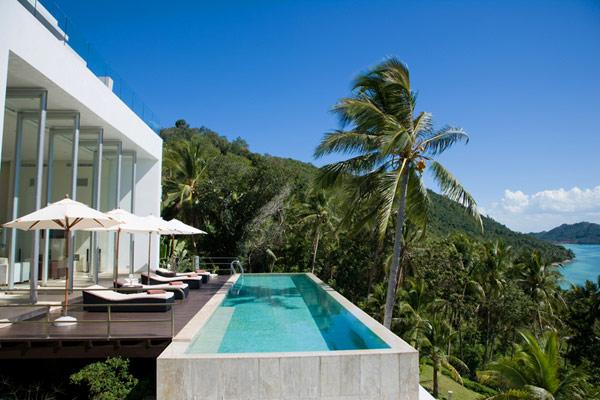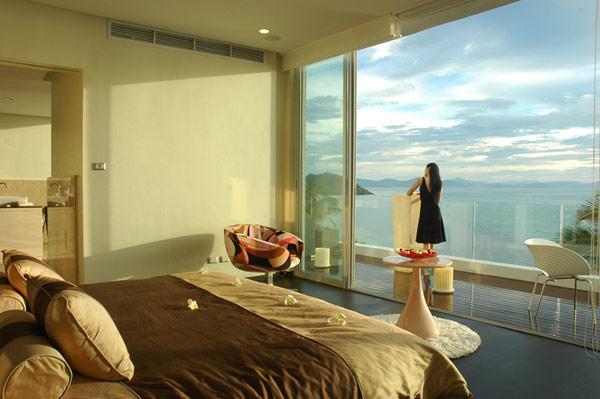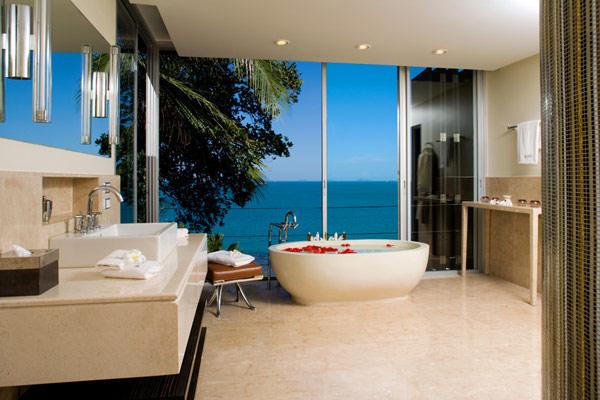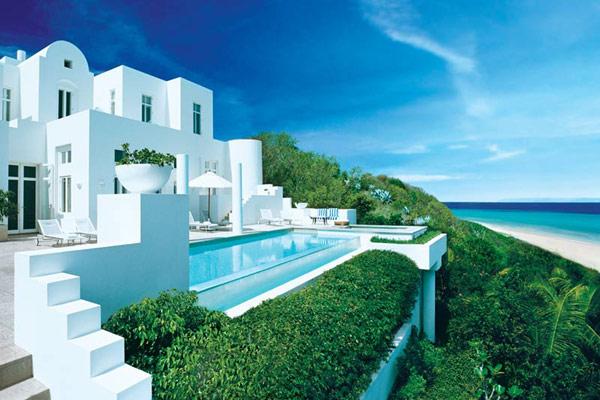 Long Bay is a villa location in Anguilla, overlooking the Caribbean. Taking in the surrounding blue and green hues, Long Bay Villa mirrors it incredible landscape and becomes a special nature escape.
The Long Bay Villas in Anguilla-a resort composed of three distinct, sparkling white buildings- the project is characterized by Greek architecture influences and is said to pay tribute to three elements: water, sky and sand.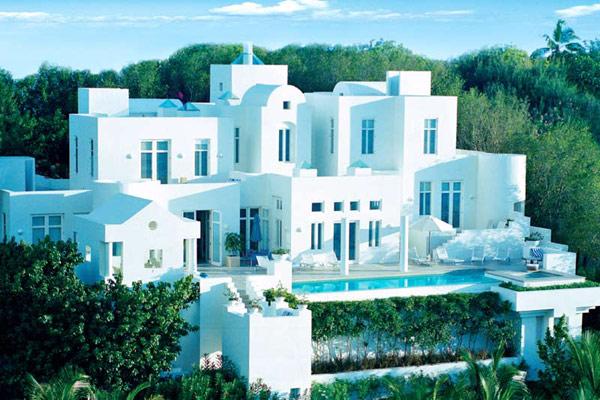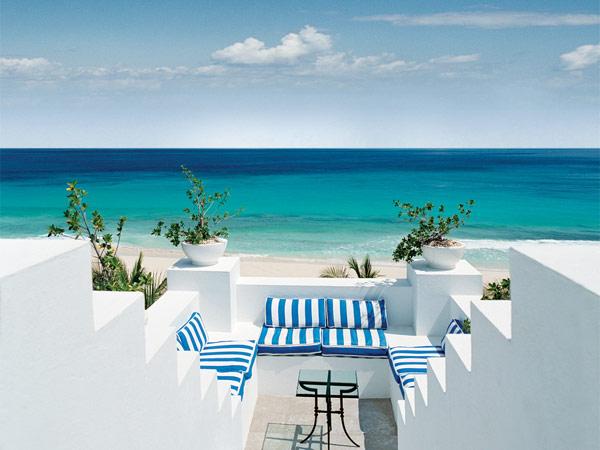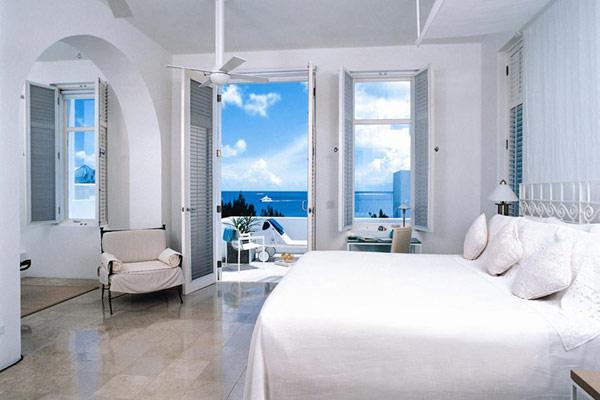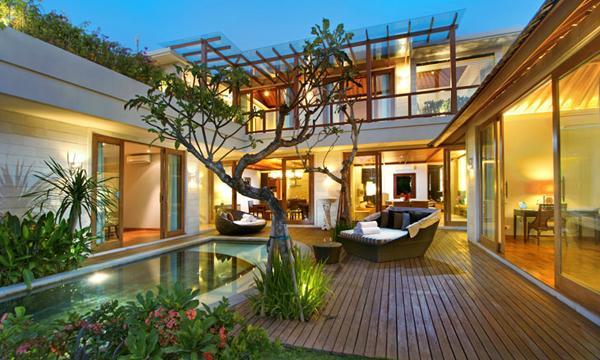 The Akasha luxury villas are located in the north of Seminyak, Bali. Akasha is a Sanskrit word standing for 'sky' and 'space.' The villa compounds are nestled in a unique setting, combining modern-style elegance and subtle Balinese touch.
Fusing modern, stylish elegance with subtle Balinese touches, the twelve fully appointed luxury villas introduce a new level of sumptuous holiday luxury. The 3-bedroom villas cover approximately 580 square meters and 4-bedroom villas cover 750 square meters, comprising air-conditioned bedrooms, grand bathrooms, open kitchens, and dining areas separated from the living. Each villa features an intimate tropical garden containing a private pool and outdoor drencher shower.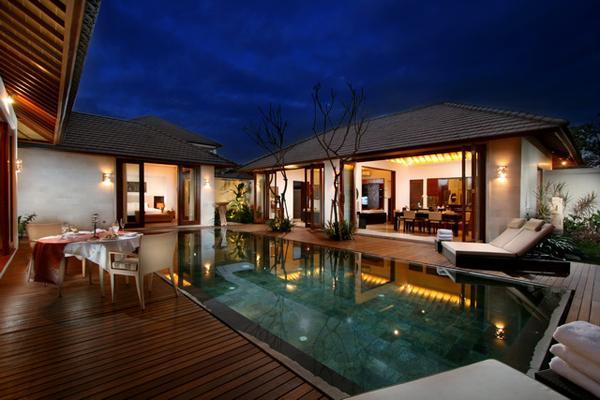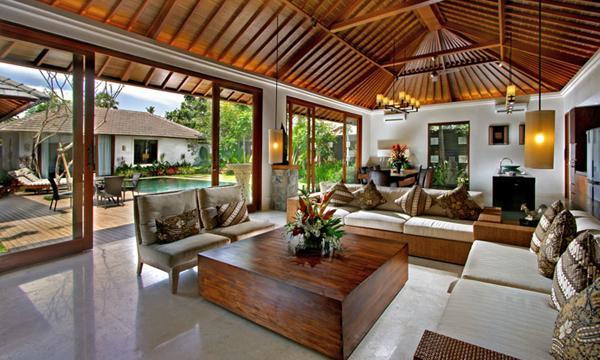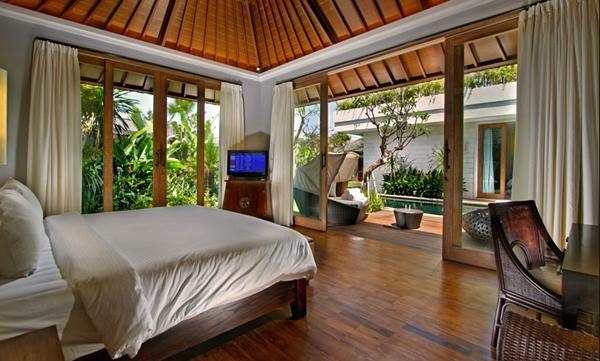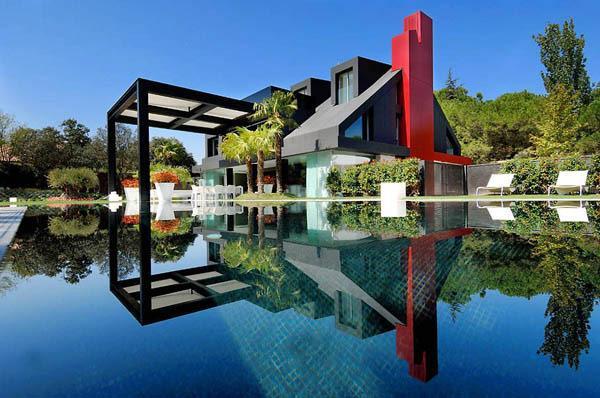 The impressive modern home located in the northern part of Madrid, Spain. The residence has a total living space of 9,421 square feet (875 square meters) and accommodates no less than seven bedrooms. No matter what the standpoint, the exterior of this contemporary Madrid villa is unusual, some might say even picturesque.
A large pool swimming pool mirrors the landscape gardens and the colorful exterior of the main building, providing a great setting for outdoor activities. Near the pool, there is a lovely dining area, fit for various family events.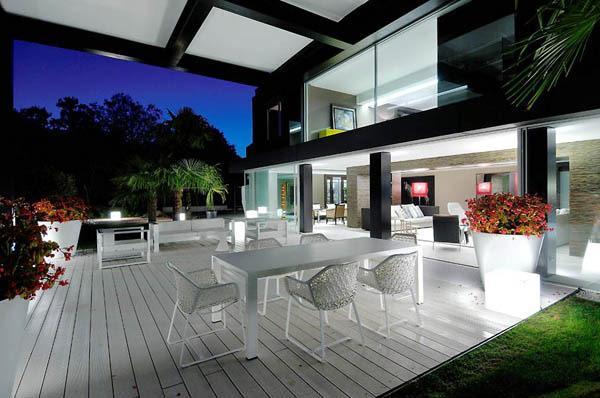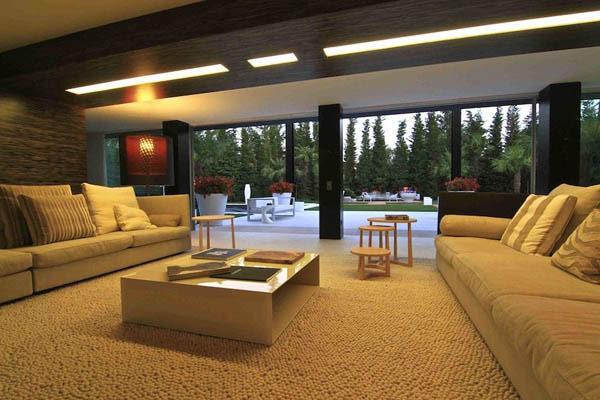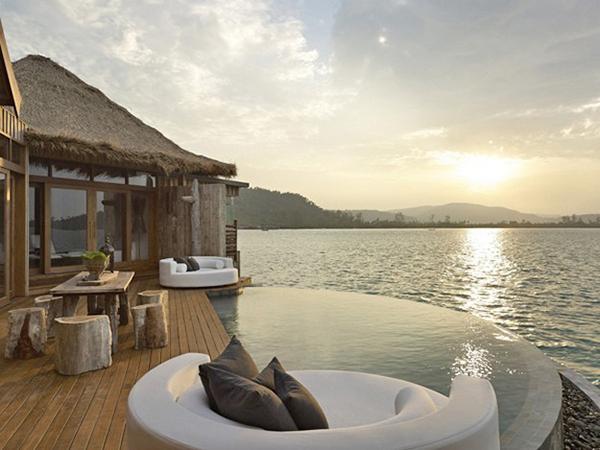 Located in the exotic Cambodia in the unspoilt Koh Rong Archipelago, the inspiring and dreamy Song Saa Private Island resort is an ideal destination for recharging your batteries.
Due to the amazing site, you can enjoy stunning sunsets, soak your senses into a deep, relaxing state of mind and forget about the crowded daily motion flow. The time stands still, so choose one of the 70 "floating" villas and enjoy your stay.
The accommodation at the Song Saa Private Island consists of luxurious overwater inhabitable spaces, full service villas, each of them equipped with a private pool.