Forming Bonds
In life we make all sorts of connections with different kinds of people. We may find love and support through our family, friends, colleagues and loved ones. For the most part the connections that we make with this people impact our lives greatly in positive or negative ways. And is this a good thing?
In a way; yes and no.
It's great to have people that we can talk to and confide in and even share mutual feelings with throughout our lives but we must remember that not everything can be good things. Sometimes we also need to experience a break in the relationship in order to learn, grow and mature.
Drifting Away
When we grow older and move away from home, we can experience separation anxieties from our comfort zone and sometimes this can lead to breaking our regular connections with our parents and relatives. On the bright side, it makes us independent and able to fend off for ourselves.
Learning from Experience
Friendships are also connections in that are important and may cause a significant turn in our lives. Losing friends and falling apart from them due to distance or some misunderstanding can lead us to either feel down or move on with other people. We may feel at loss or hurt, but it is part of how we handle life we learn from experiences.
Moving On
Our loved ones are probably the most hard to let go. We meet this wonderful person whom we share our everything and it never occurred to us that one day we would be breaking ties with them. Even though we think it's forever, things can change and saving it can take a long and hard work despite what we read in relationship magazines.
Falling Apart
What matters is that we recognize the early signs of falling apart from our connections and do our best to mend them before it's too late. In cases that things are broken apart and are far from fixing, we simply need to accept and do our best to move on along with what life has to offer us.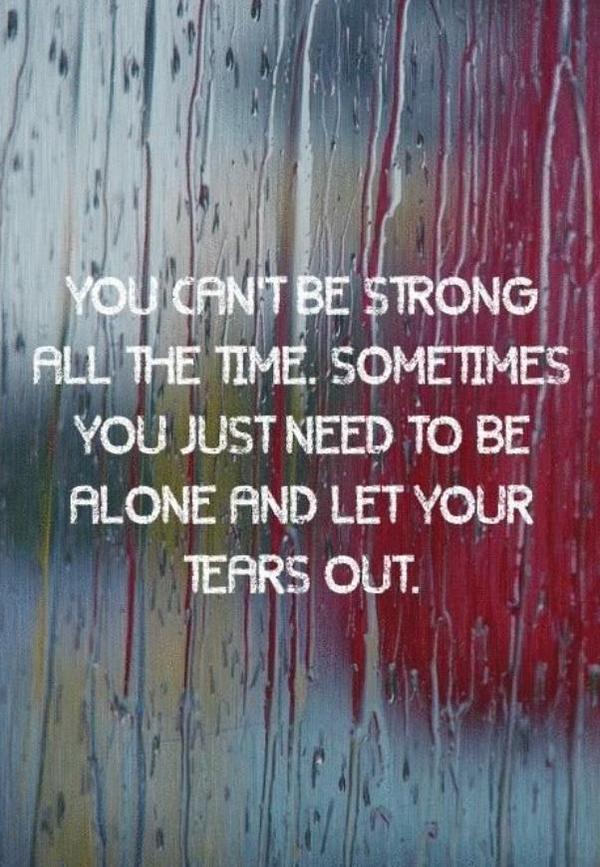 You can't be strong all the time. Sometimes you just need to be alone and let your tears out.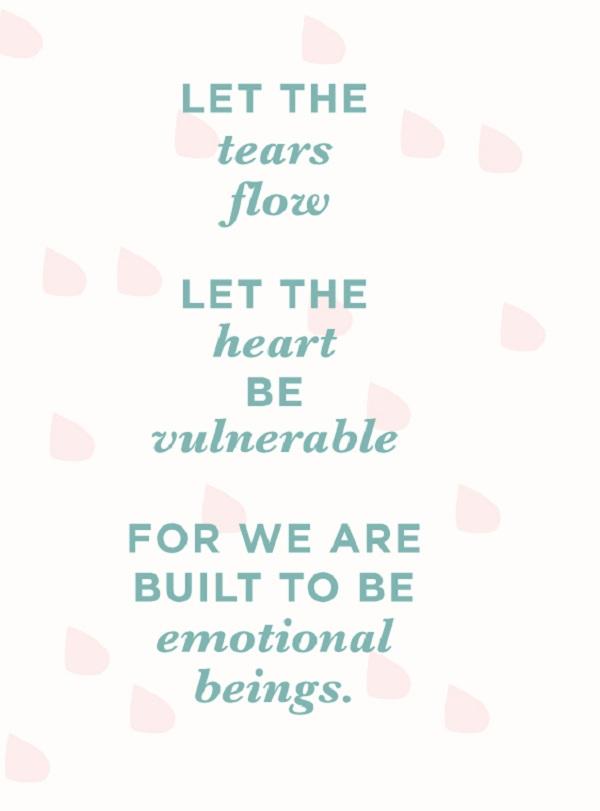 Let the tears flow. Let the heart be vulnerable. For we are built to be emotional beings.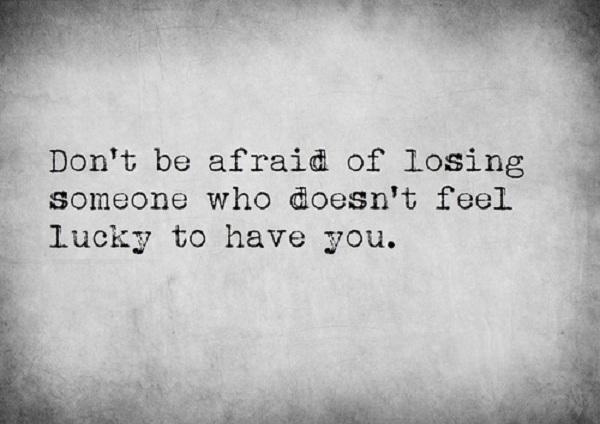 Don't be afraid of losing someone who doesn't feel lucky to have you.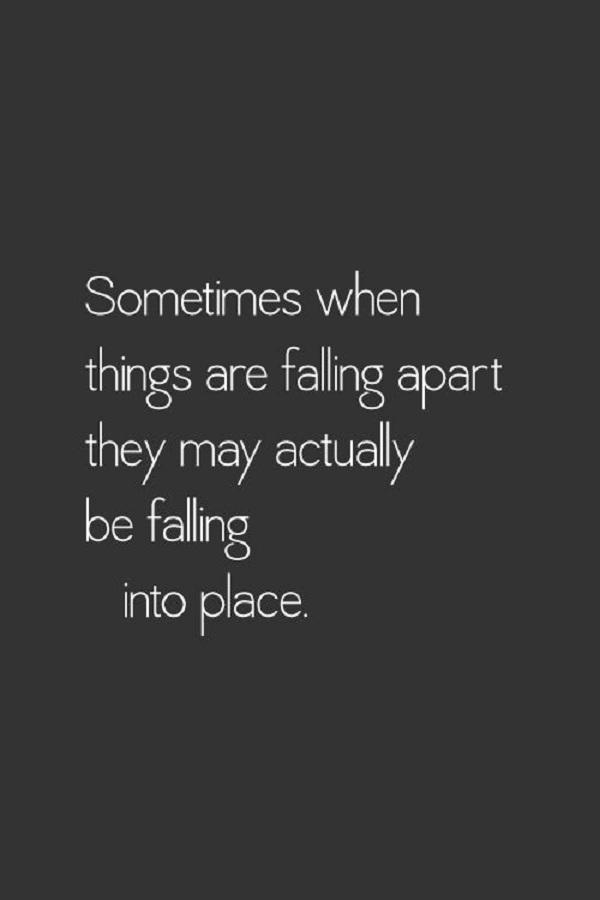 Sometimes when things are falling apart they may actually be falling into place.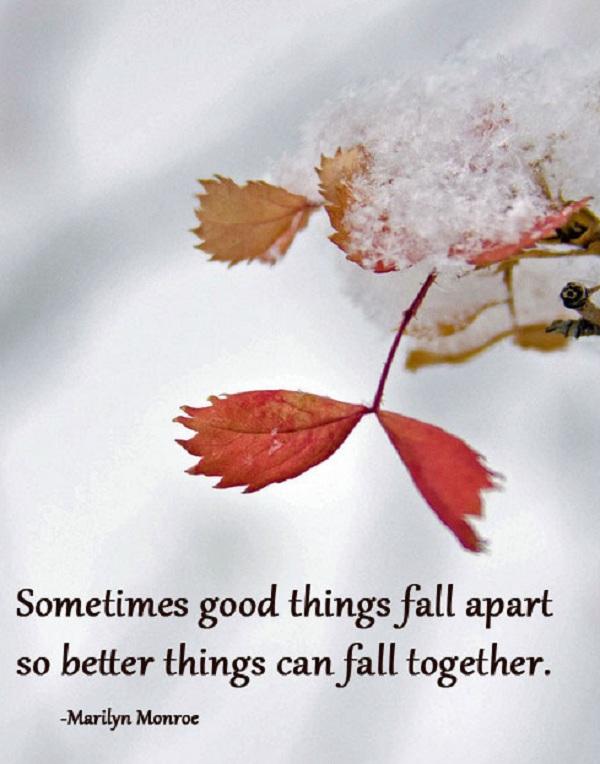 sometimes good things fall apart so better things can fall together. ~ Marilyn Monroe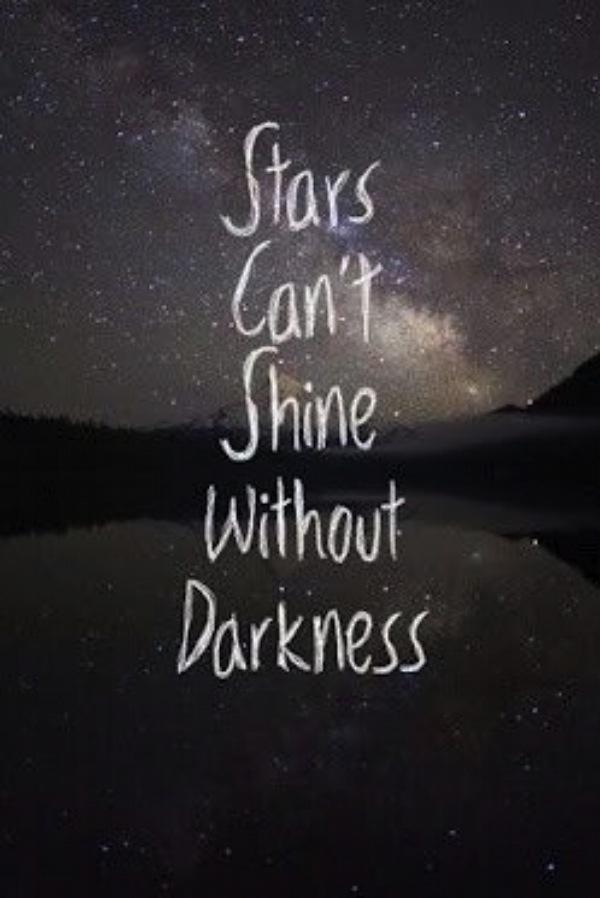 Stars can shine without darkness.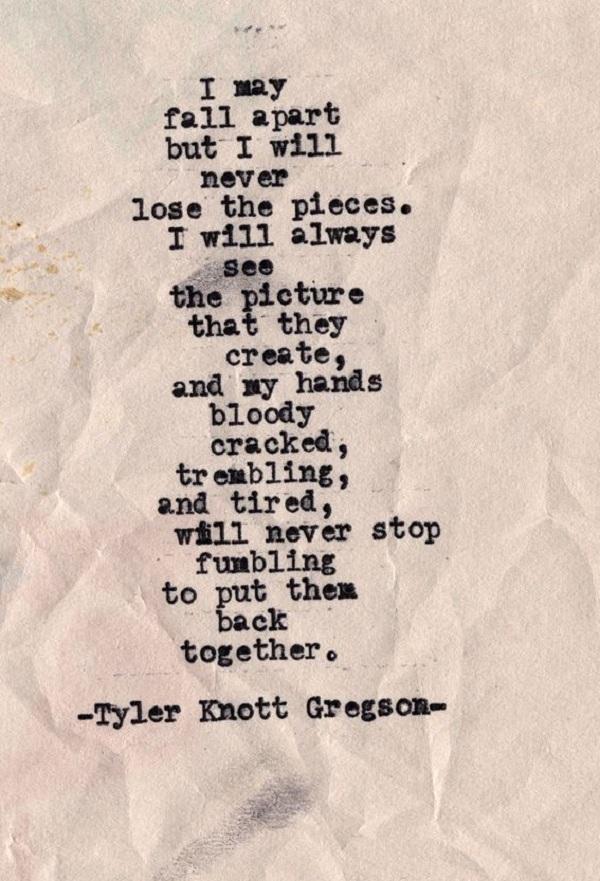 I may fall apart but I will never lose the pieces. I will always see the picture they create, and my hands bloody cracked, trembling, and tired, will never stop fumbling to put them back together. ~ Tyler Knott Gregson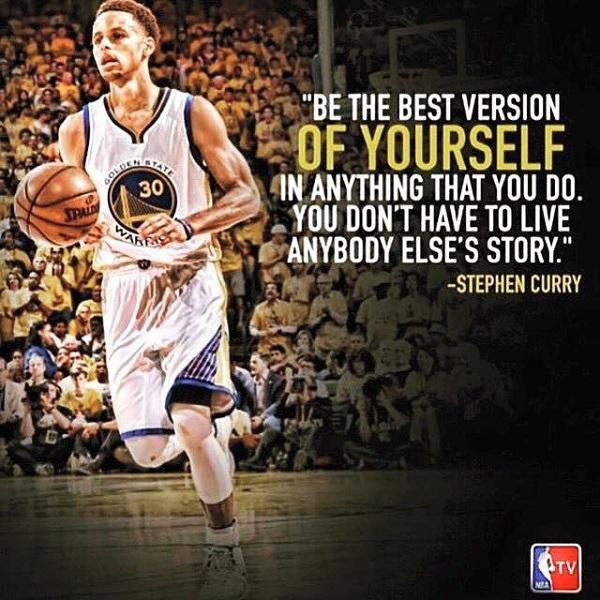 Be the best version of yourself in anything that you do. You don't have to live anybody else's story. – Stephen Curry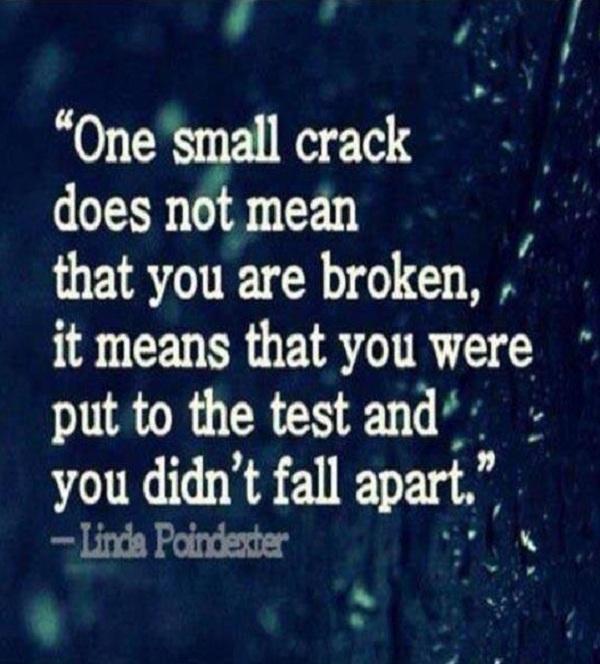 One small Crack doesn't mean that you are broken. It means that you were put to test and you didn't fall apart. ~ Linda Paindexter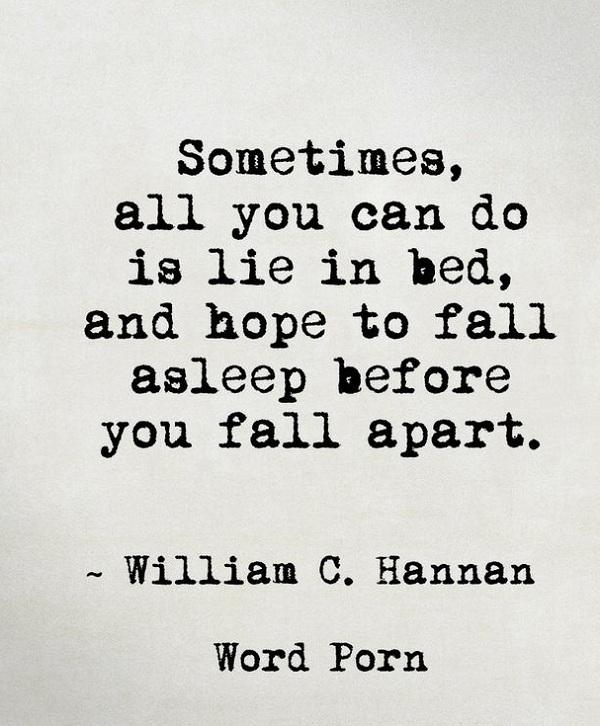 Sometimes, all you can do is lie in bed, and hope to fall asleep before you fall apart. ~ William C.Hannan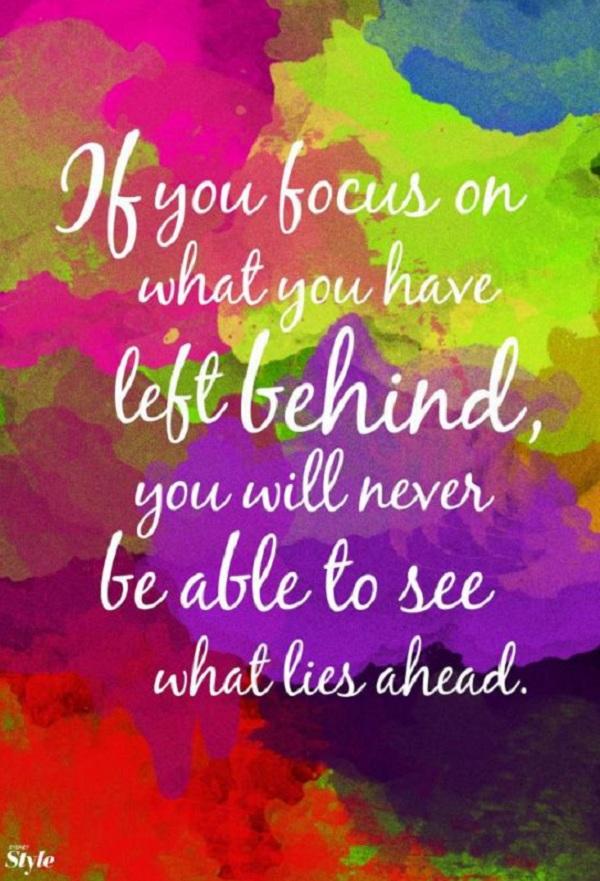 If you focus on what you left behind, you will never be able to see what lies ahead.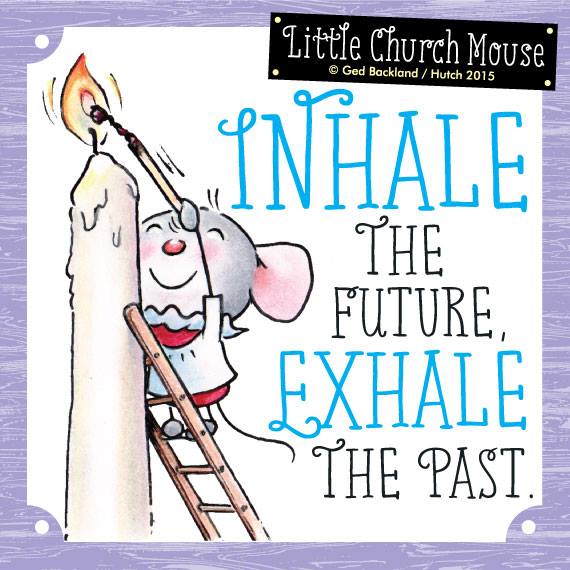 Inhale the future, Exhale the past.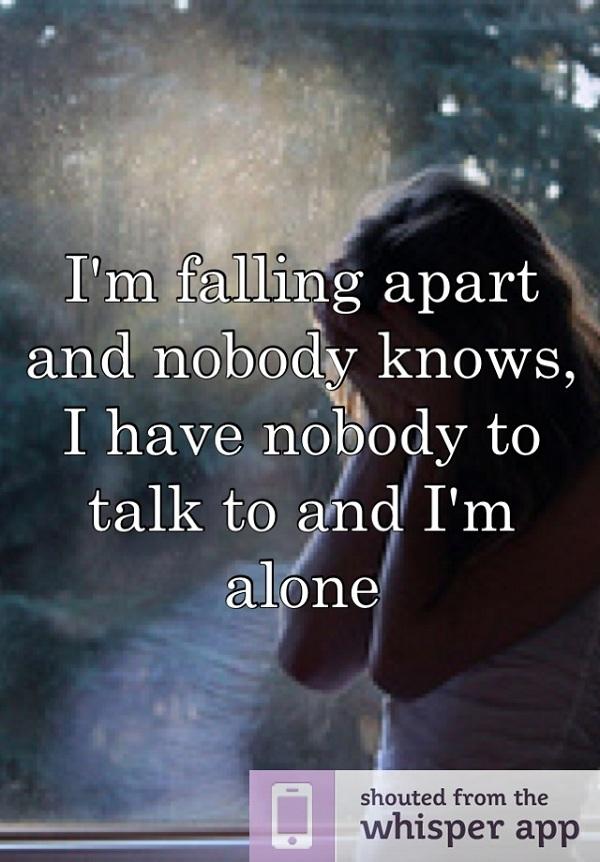 I'm falling apart and nobody knows. I have nobody to talk to and I'm alone.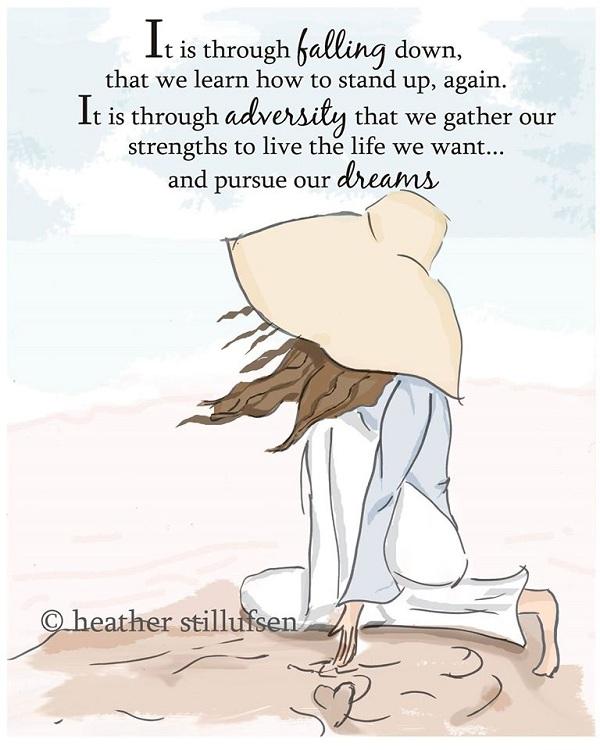 It is through falling down that we learn how to stand up again. It is through adversity that we gather our strengths to live the life we want and pursue our dreams.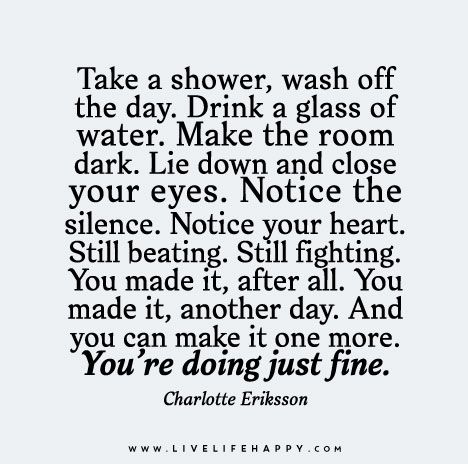 Take a shower, wash off the day. Drink a glass of water. Make the room dark. Lie down and close your eyes. Notice the silence. Notice your heart. Still beating. Still fighting. You made it, after all. You made it, another day. And you can make it one more. You're doing just fine.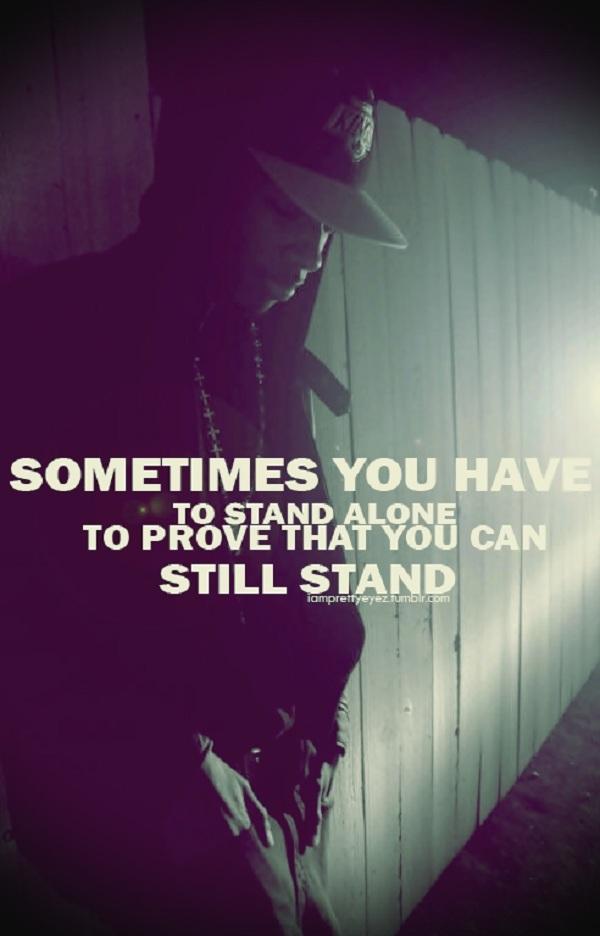 Sometimes you have to stand alone to prove you can stand still. – Jerome Gascon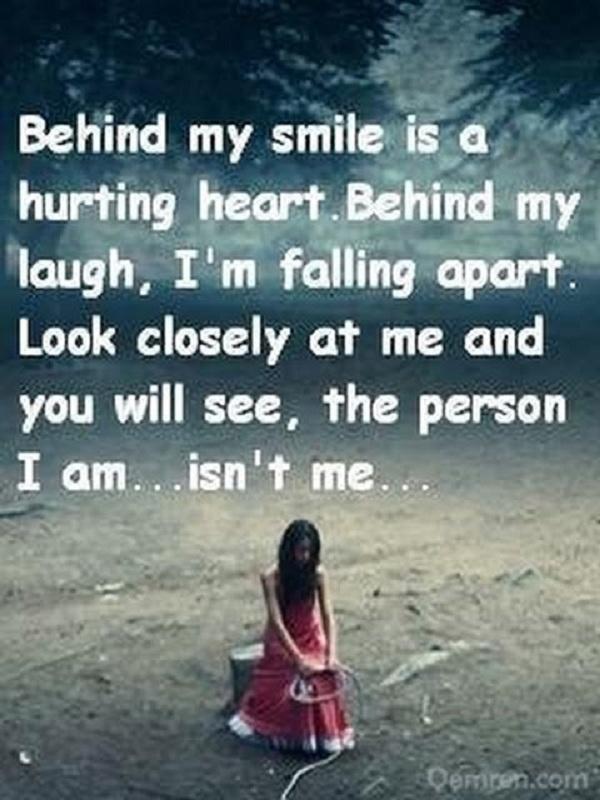 Behind my smile is a hurting heart. Behind my laugh, I'm falling apart. Look closely at me and you will see, the person I am… isn't me…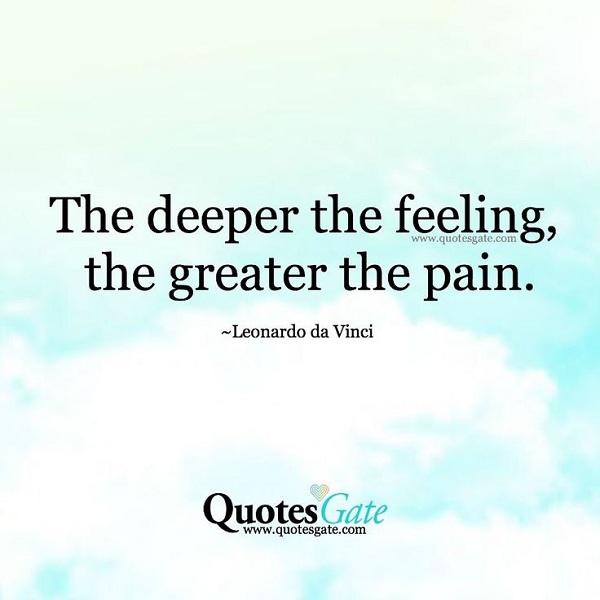 The deeper the feeling, the greater the pain. – Leonardo Da Vinci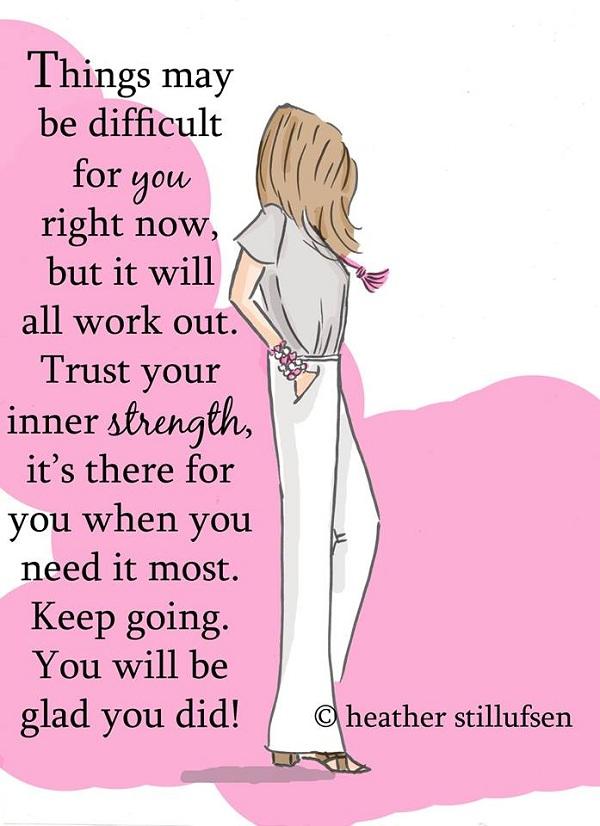 Things may be difficult for you right now but it will all work out. Trust your inner strength. it's there for you when you need it most. Keep going! You will be glad you did.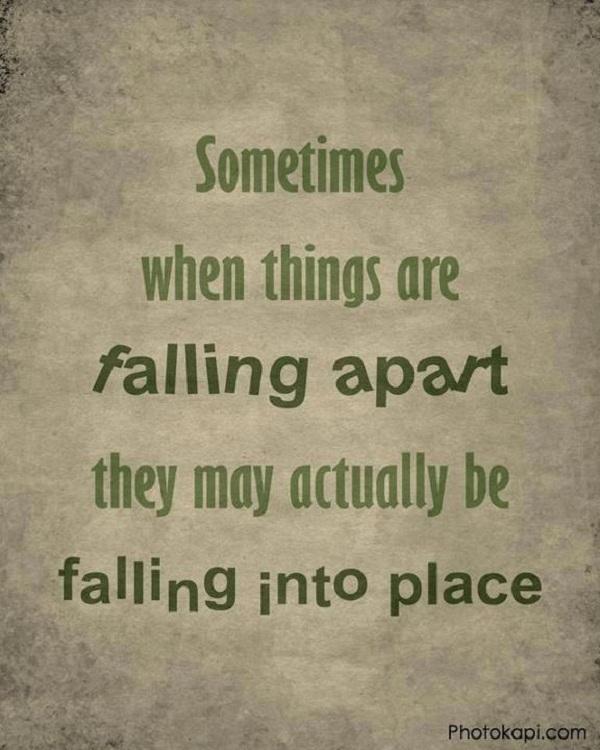 Sometimes when things are falling apart they may actually be falling into place.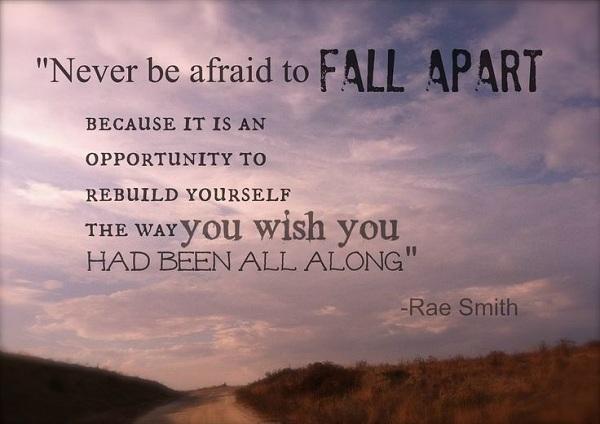 Never be afraid to fall apart because it is an opportunity to rebuild yourself the way you wish you had been all along. ~ Rae Smith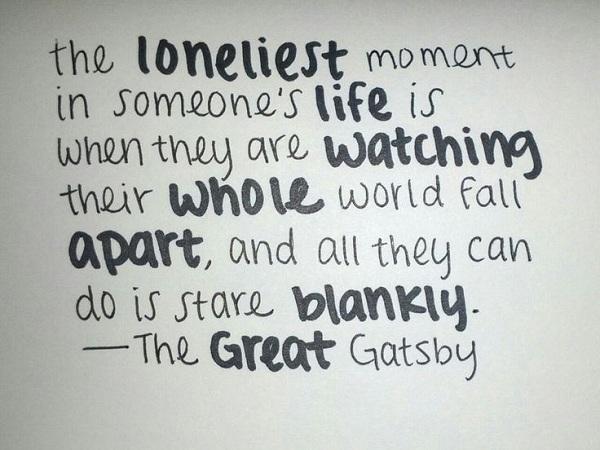 The loneliest moment in someone's life is when they are watching their whole world fall apart and all they can do is stare blankly. The Great Gatsby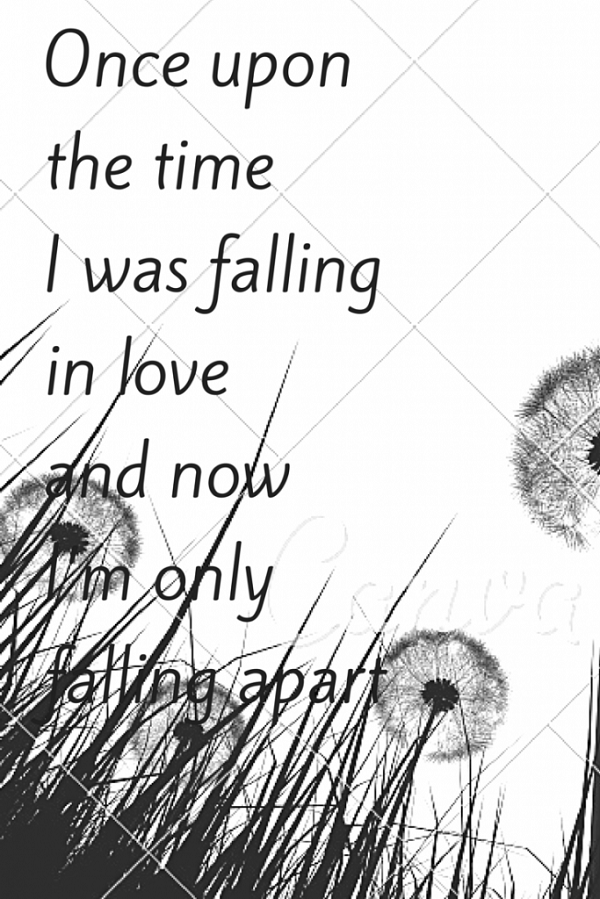 Once upon the time I was falling in love and now I'm only falling apart.