To truly live life, one must have true love. Everyone deserves love or being loved. True love gives us the assurance that we are not alone in the world. You may wonder why I should read these true love quotes. Well, they will make you positive, motivating in all aspects of our lives. And you will see that true love is just by your side.
Quotes are loved and remembered, not only because of their rhyme but also because they express what we feel in our hearts and souls.
Love is the essence of the life. It is the feeling of the heart representing kindness, compassion, and affection. Some people share their love with DIY heart symbols, e.g., on Valentine's Day. However, some love to express the feeling with inspiring words.
A lot of famous poets, authors, philosophers, politicians, as well as unknown persons had their wisdom left in the history, which are absolutely inspiring. Whatever love has brought you happy or made you sad, let's read these quotes with love pictures, and learn more about true love.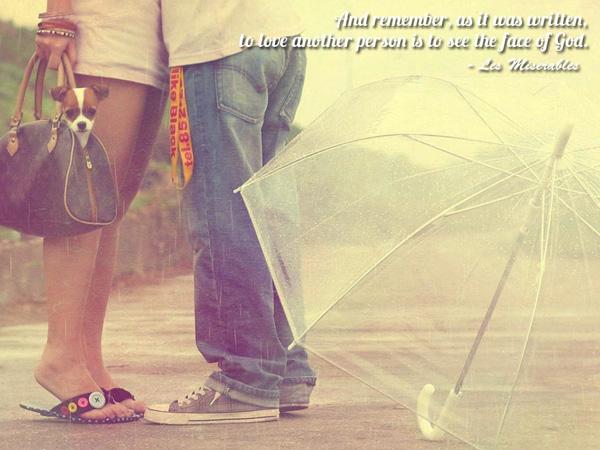 And remember, as it was written, to love another person is to see the face of God.
~ Les Miserables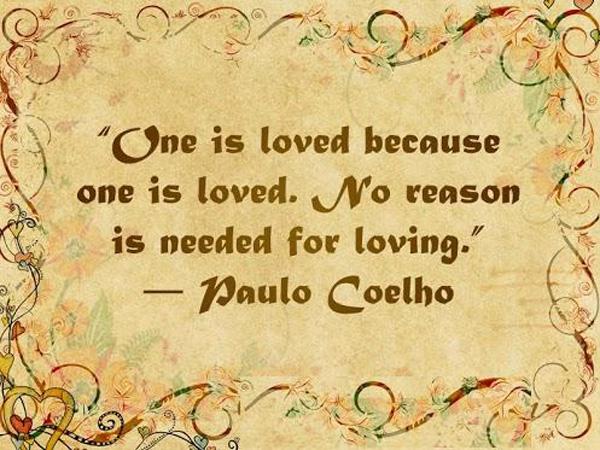 One is loved because one is loved. No reason is needed for loving.
~ Paulo Coelho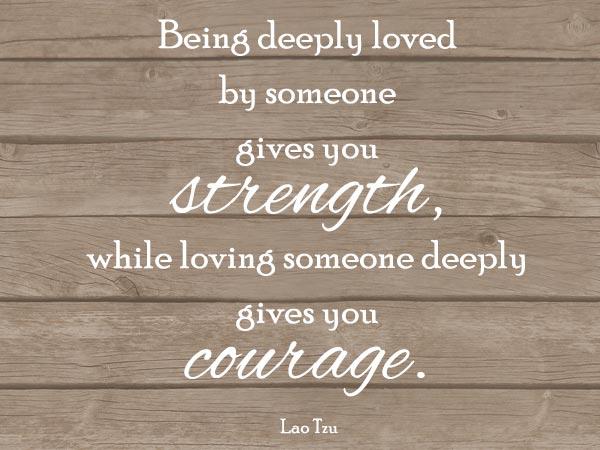 Being deeply loved by someone gives you strength, while loving someone deeply gives you courage.
~ Lao Tzu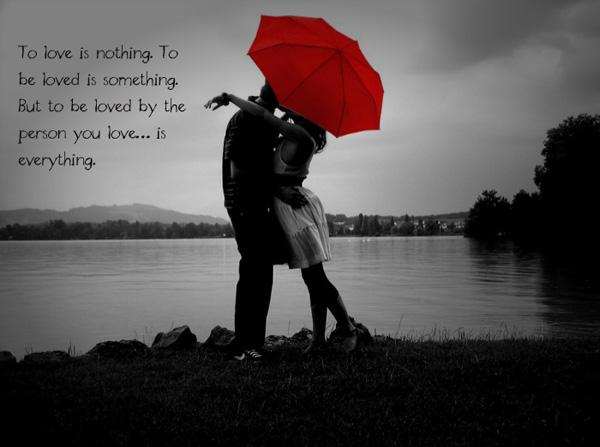 To love is nothing, to be loved is something, to love and be loved is everything.
~ Bill Russell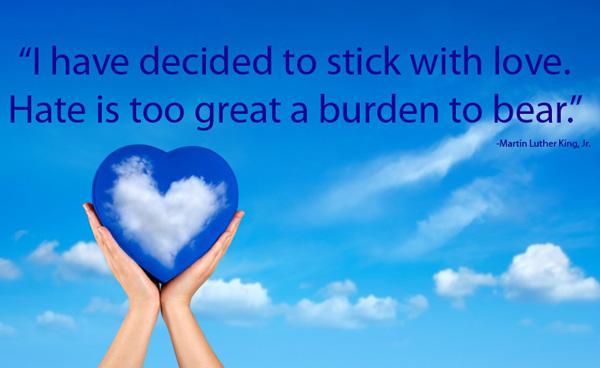 I have decided to stick with love. Hate is too great a burden to bear.
~ Martin Luther King, Jr.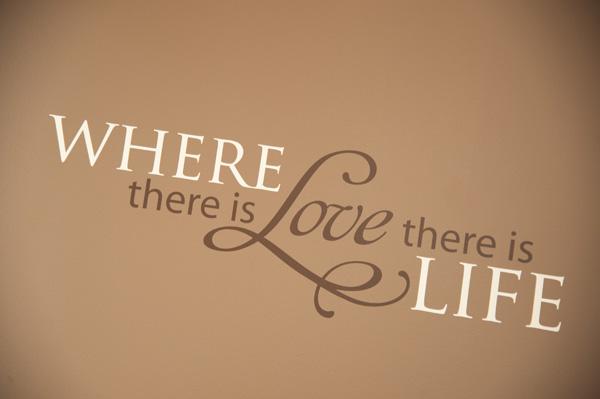 Where there is love there is life.
~ Mahatma Gandhi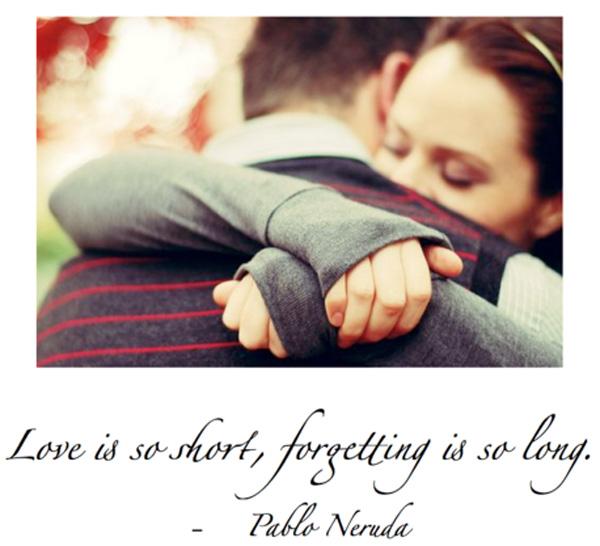 Love is so short, forgetting is so long.
~ Pablo Neruda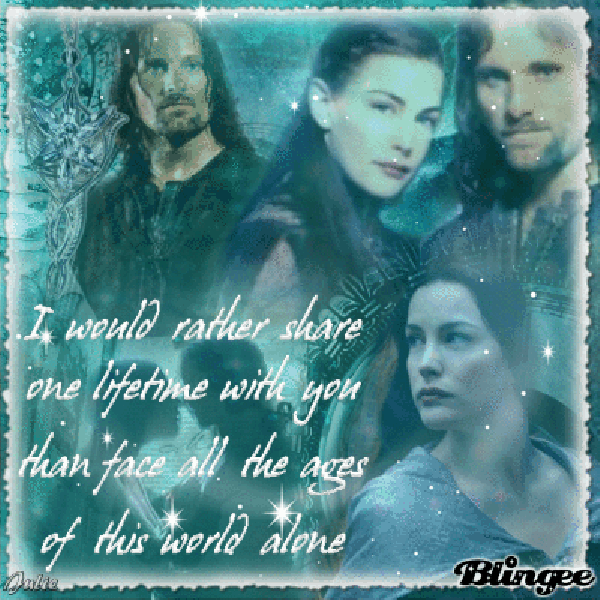 True love quote – I would rather spend one lifetime with you, than face all the ages of this world alone.
~ Lord of The Rings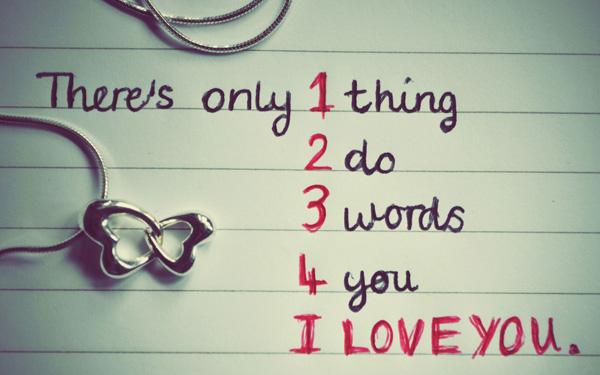 There's only 1 thing 2 do 3 words 4 you. I love you.
~ unknown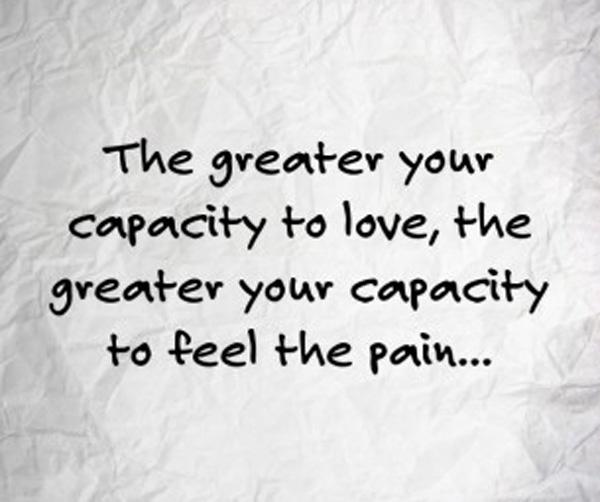 The greater your capacity to love, the greater your capacity to feel the pain.
~ Jennifer Aniston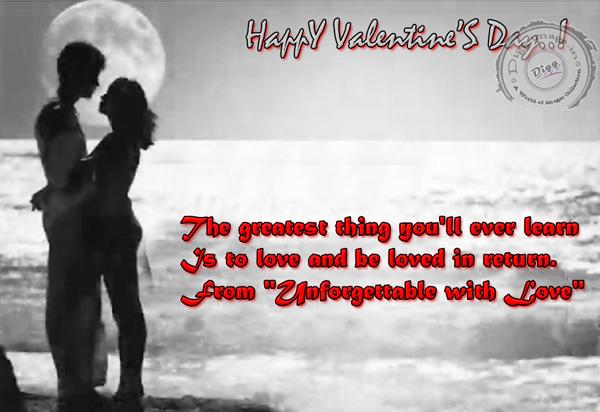 The greatest thing you'll ever learn Is to love and be loved in return Unforgettable with Love.
~ Natalie Cole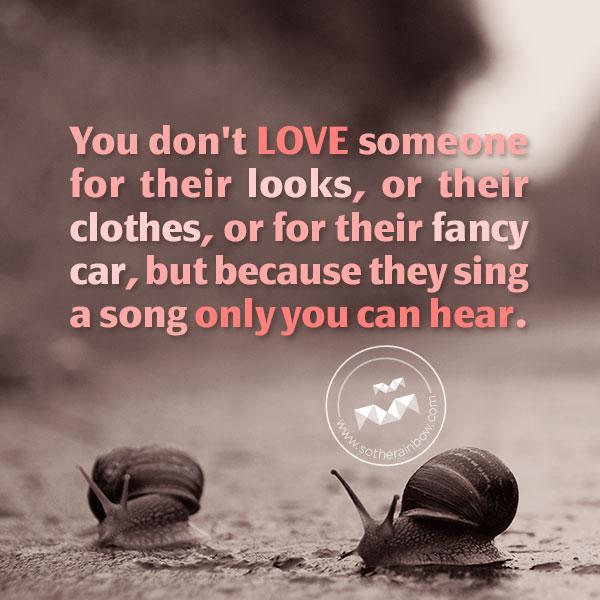 You don't love someone for their looks, or their clothes, or for their fancy car, but because they sing a song only you can hear.
~ Oscar Wilde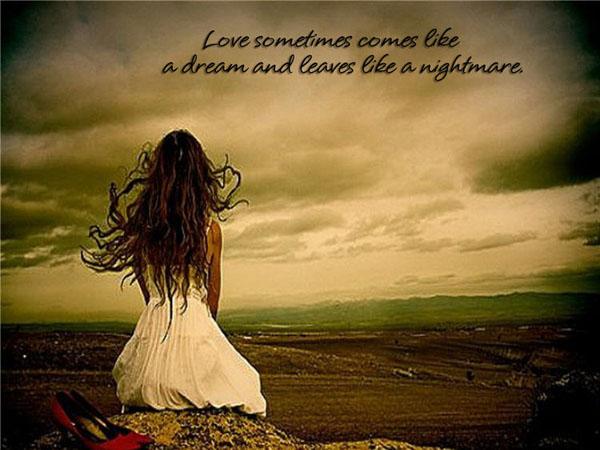 Love sometimes comes like dream and leaves like nightmare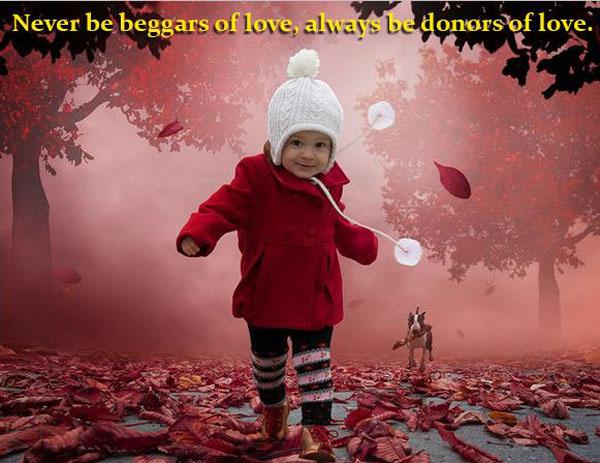 Never be beggars of love, always be donors of love.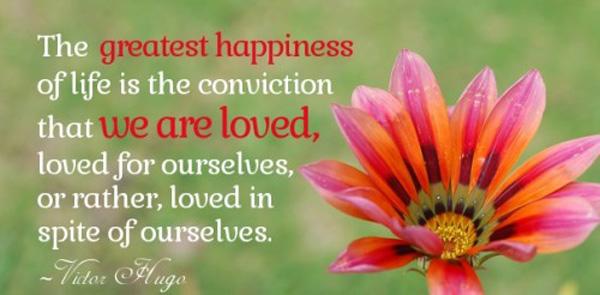 True love quote – The greatest happiness of life is the conviction that we are loved; loved for ourselves, or rather, loved in spite of ourselves.
~ Victor Hugo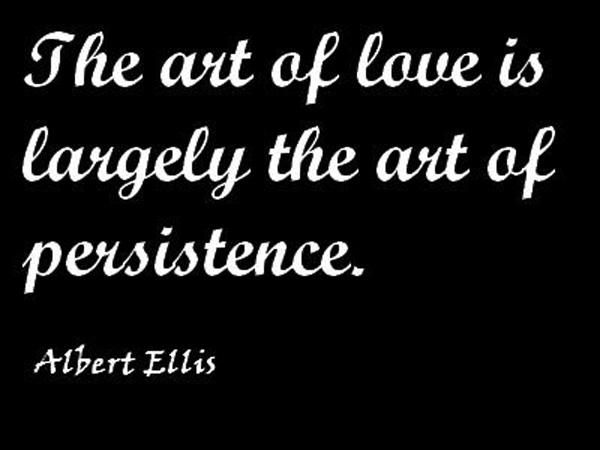 The art of love is largely the art of persistence.
~ Albert Ellis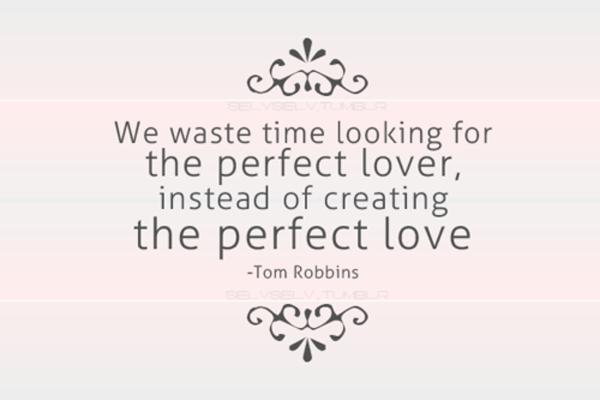 We waste time looking for the perfect lover, instead of creating the perfect love.
~ Tom Robbins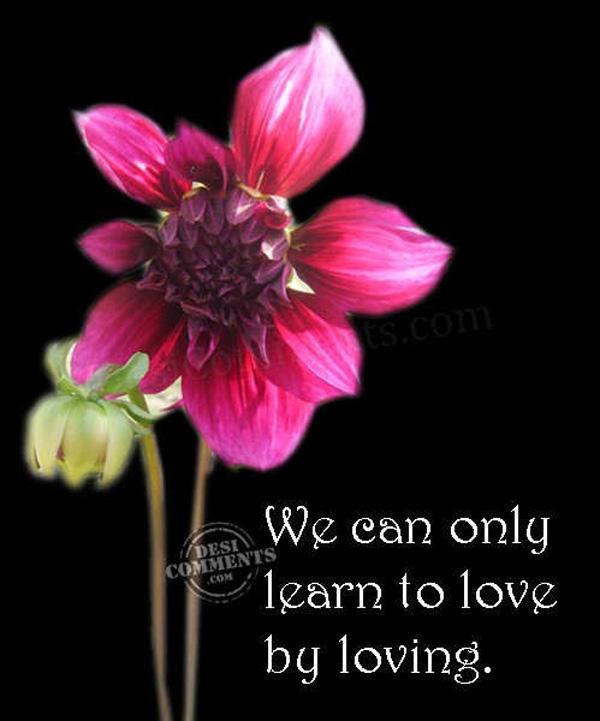 We can only learn to love by loving.
~ Iris Murdock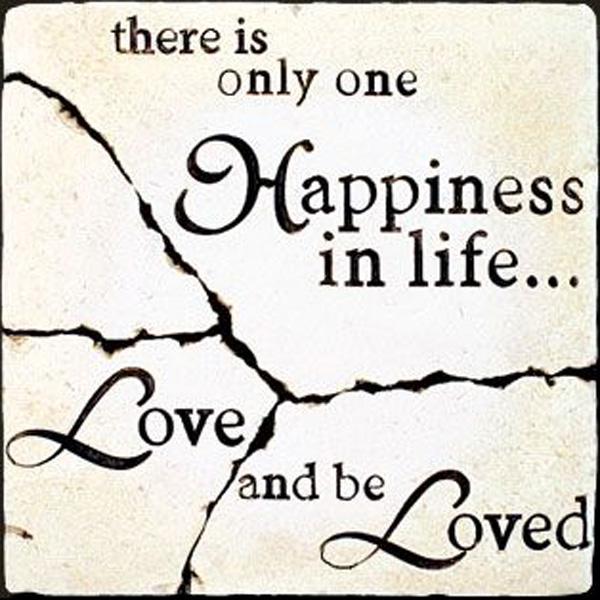 There is only one happiness in life, to love and be loved.
~ George Sand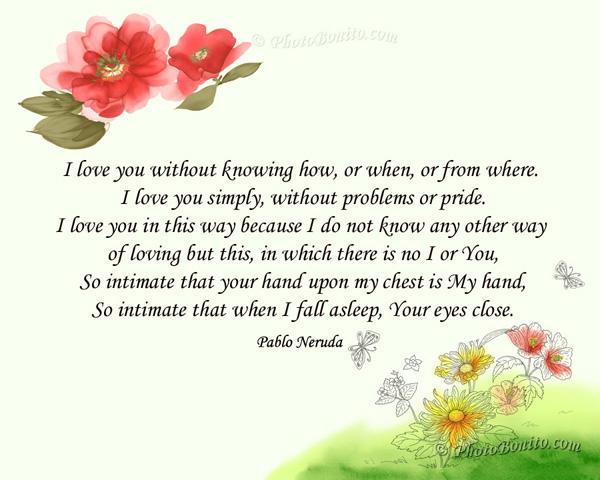 I love you without knowing how, or when, or from where. I love you simply, without problems or pride: I love you in this way because I do not know any other way of loving but this, in which there is no I or you, so intimate that your hand upon my chest is my hand, so intimate that when I fall asleep your eyes close.
~ Pablo Neruda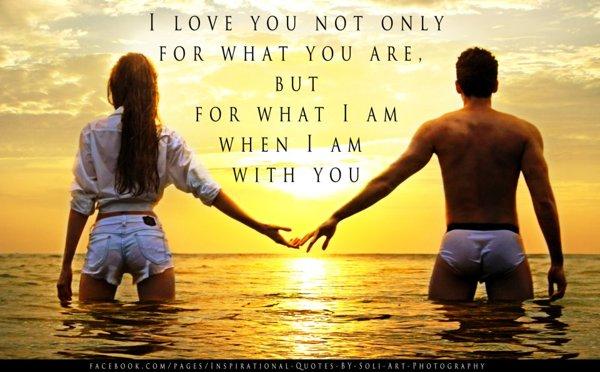 I love you, not only for what you are, But for what I am when I am with you.
~ Roy Croft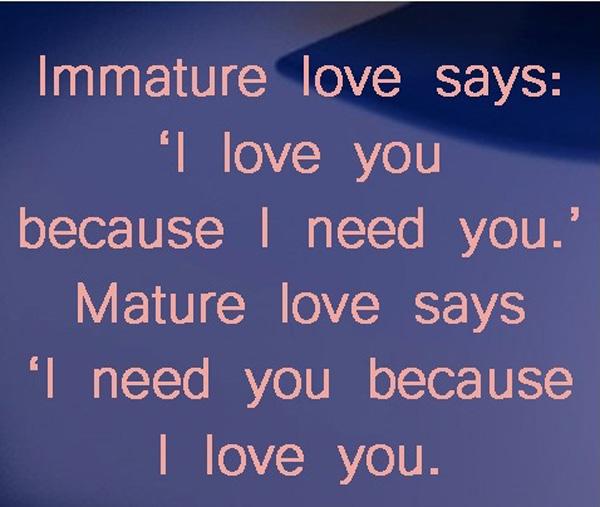 Immature love says: 'I love you because I need you.' Mature love says 'I need you because I love you.'
~ Erich Fromm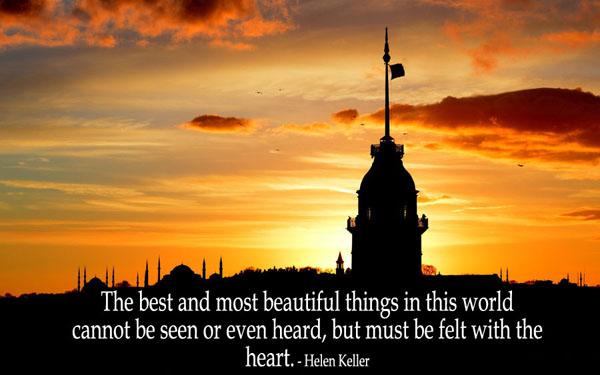 True love quote – The best and most beautiful things in this world cannot be seen or even heard, but must be felt with the heart.
~ Helen Keller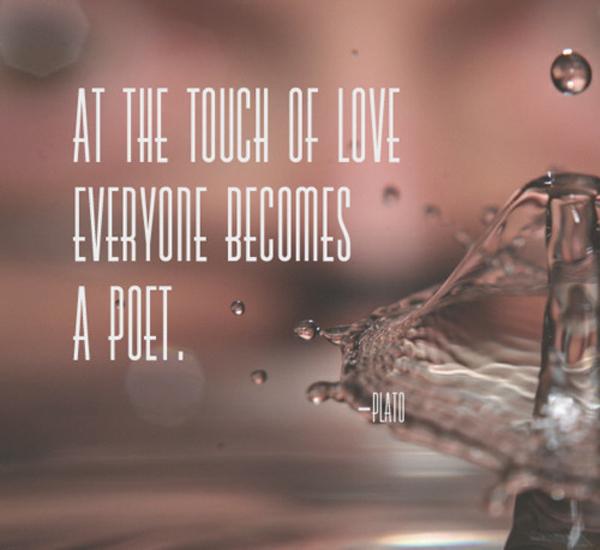 At the touch of love everyone becomes a poet.
~ Plato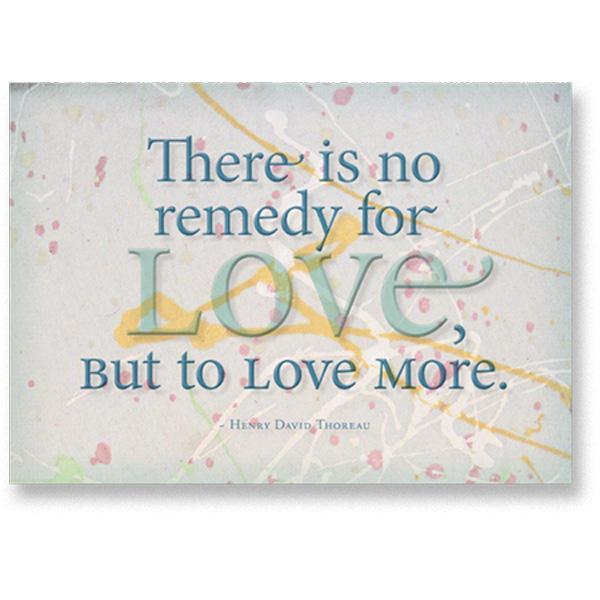 There is no remedy for love but to love more.
~ David Henry Thoreau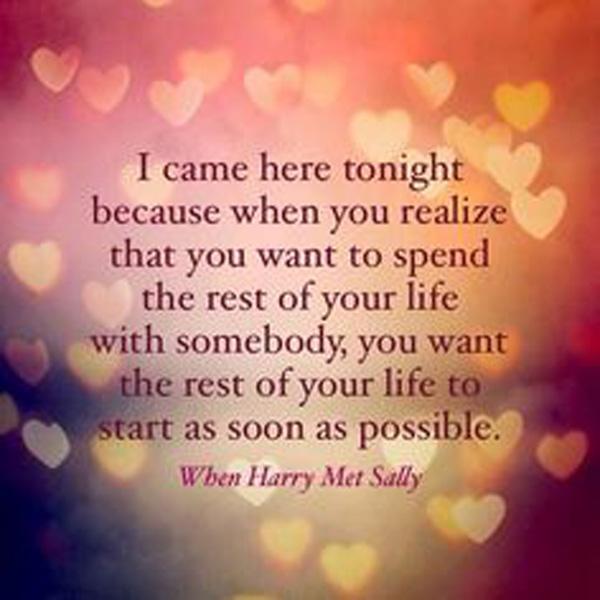 When you realize you want to spend the rest of your life with somebody, you want the rest of your life to start as soon as possible.
~ When Harry Met Sally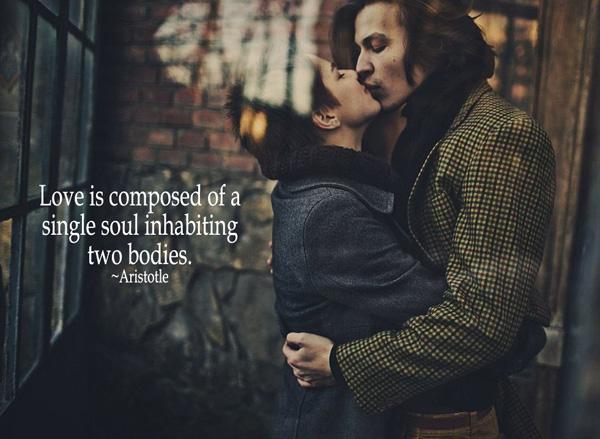 Love is composed of a single soul inhabiting two bodies.
~ Aristotle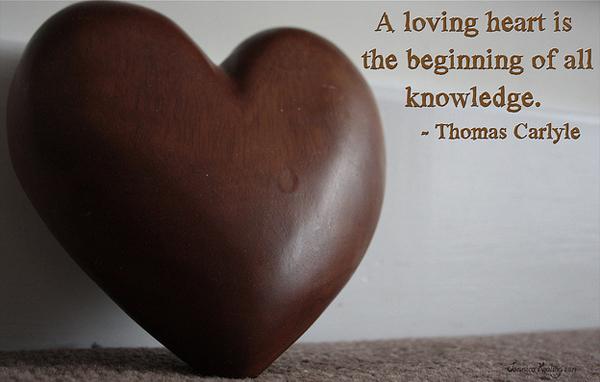 A loving heart is the beginning of all knowledge.
~ Thomas Carlyle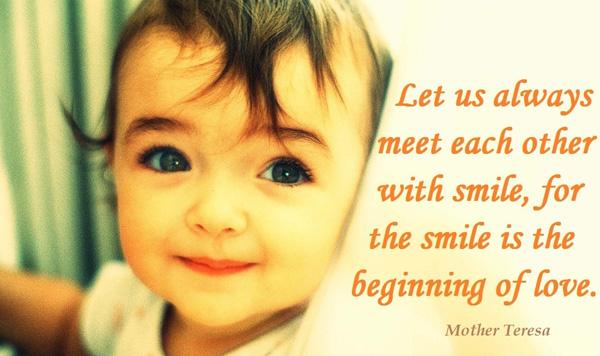 Let us always meet each other with smile, for the smile is the beginning of love.
~ Mother Teresa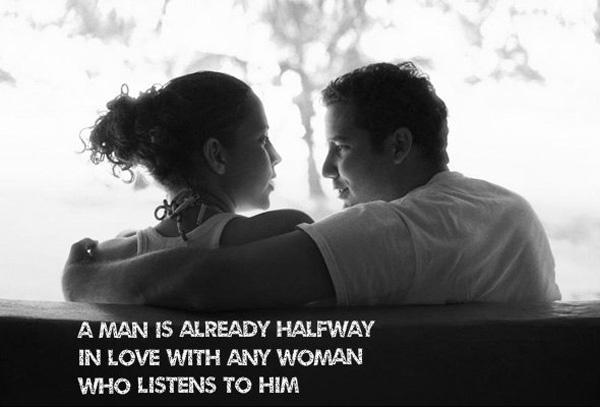 A man is already halfway in love with any woman who listens to him.
~ Brendan Francis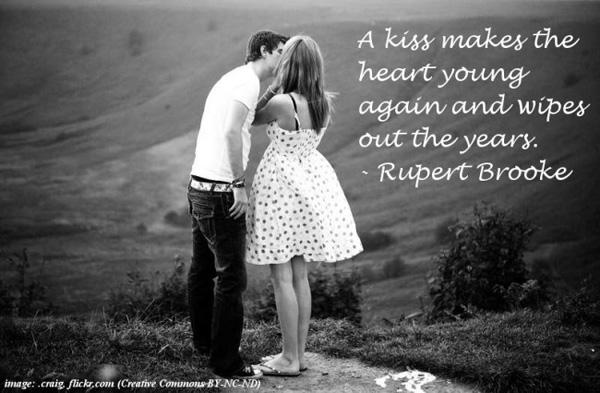 A kiss makes the heart young again and wipes out the years.
~ Rupert Brooke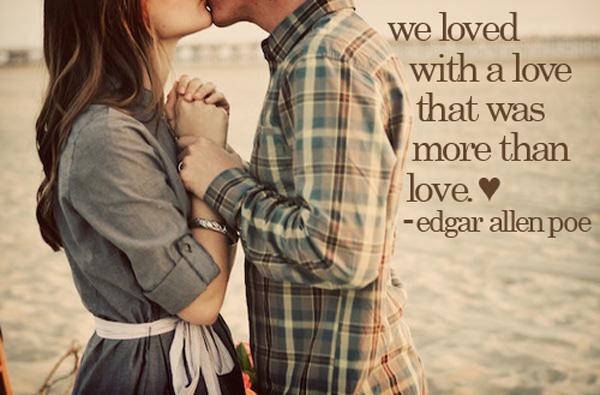 We loved with a love that was more than love.
~ Edgar Allan Poe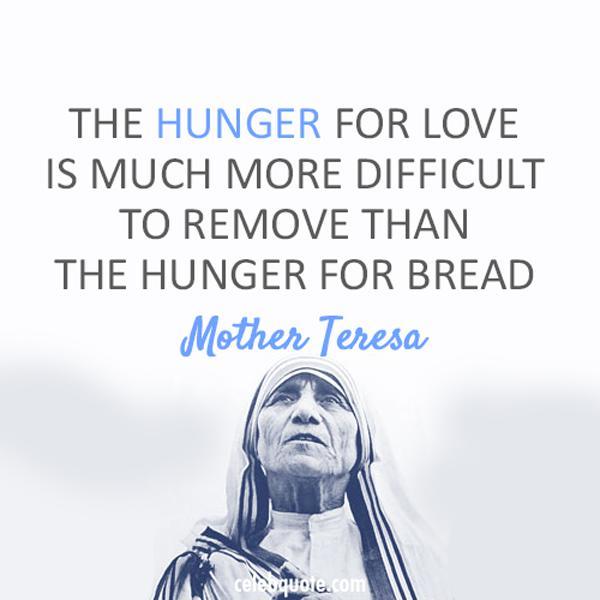 The hunger for love is much more difficult to remove than the hunger for bread.
~ Mother Teresa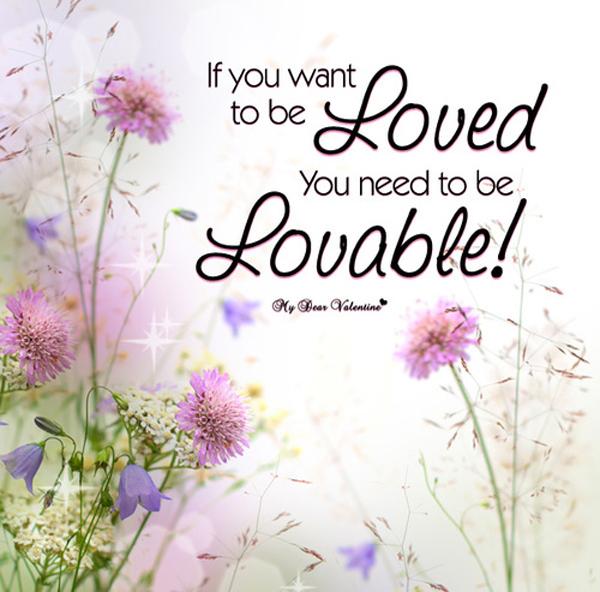 If you want to be loved, be lovable
~ Ovid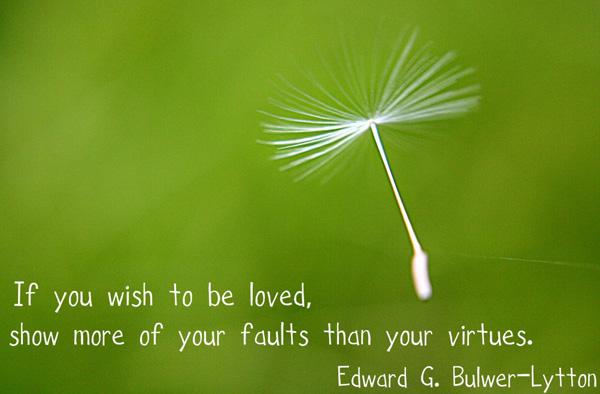 If you wish to be loved, show more of your faults than your virtues.
~ Edward G. Bulwer-Lytton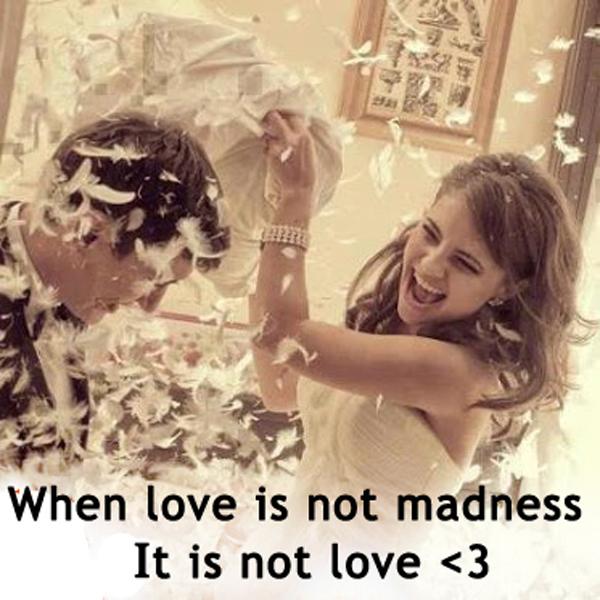 When love is not madness, it is not love.
~ Pedro Calderon de la Barca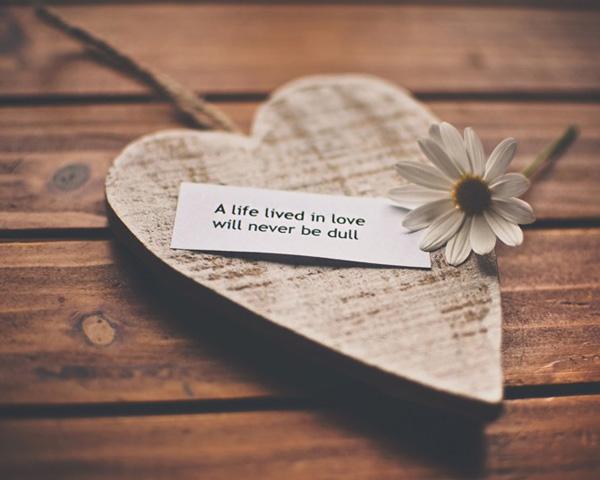 A life lived in love will never be dull.
~ Leo Buscaglia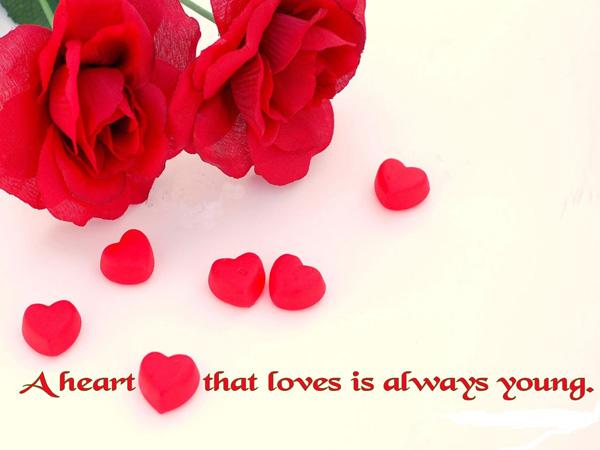 A heart that loves is always young.
~ Greek Proverb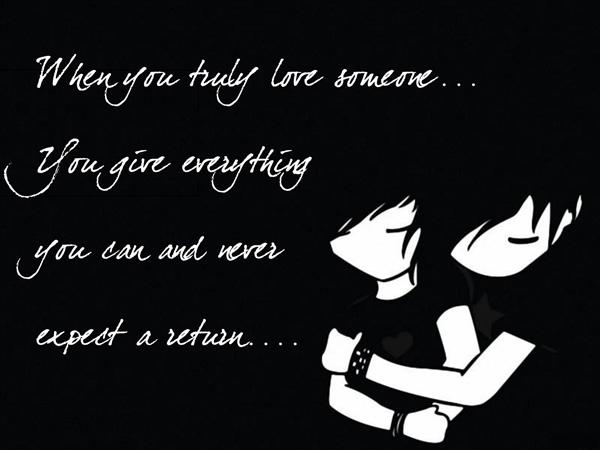 When you truly love someone…you give everything you can and never expect a return…
~ unknown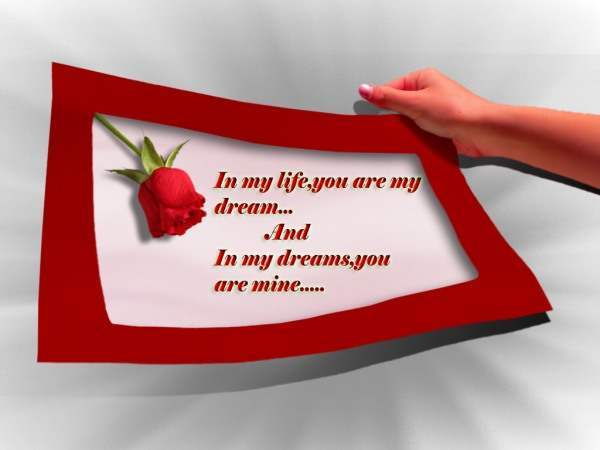 In my life, you are my dream… And in my dreams, you are mine…
~ unknown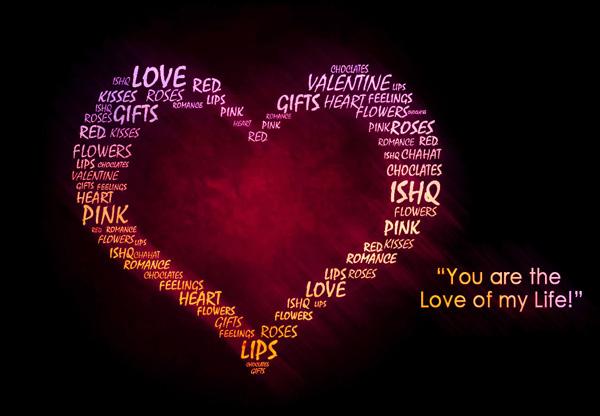 You are the love of my life.
~ unknown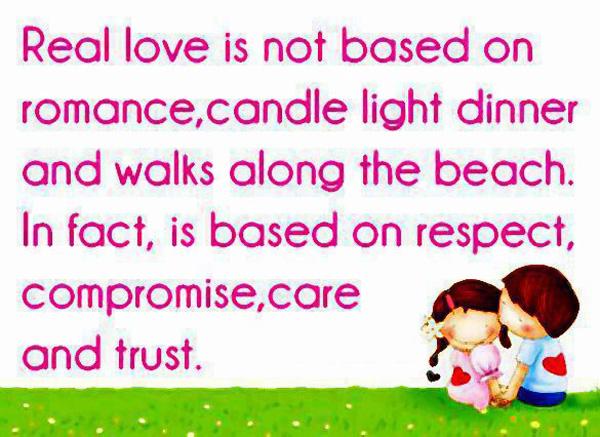 True love quote – Real love is not based on romance, candle light dinner and walks along the beach. In fact, is based on respect, compromise, care and trust.
~ unknown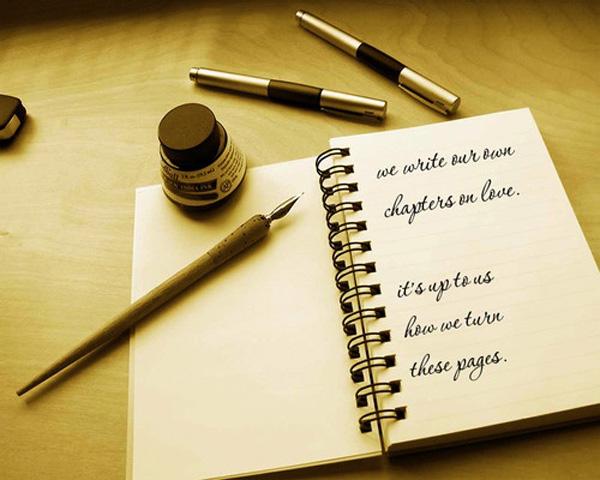 We write our own chapters on love. It's up to us how we turn these pages.
~ unknown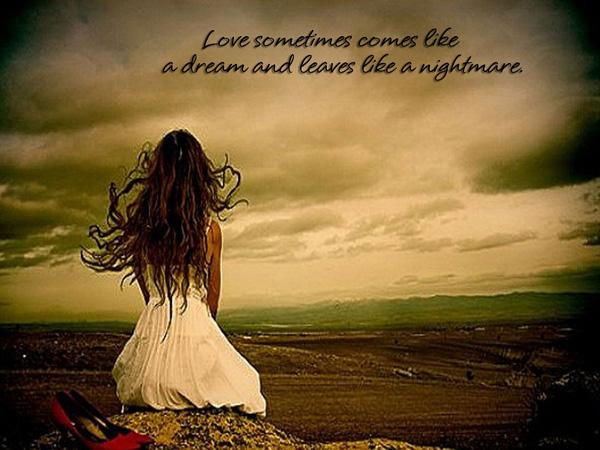 Love sometimes comes like a dream and leaves like a nightmare.
~ unknown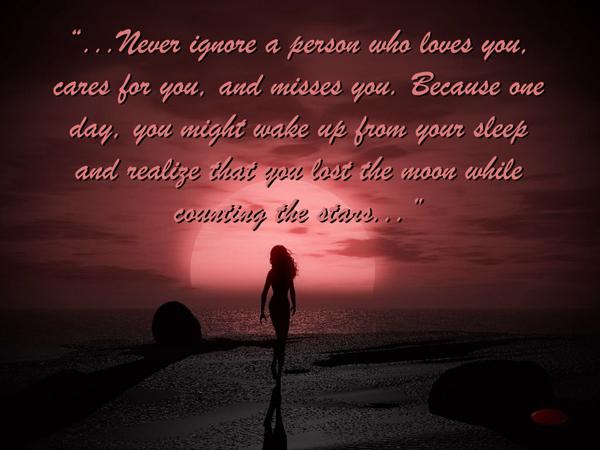 Never igore a person who loves you, cares for you, and misses you, because one day,you might wake up and realize you lost the moon while counting the stars.
~ unknown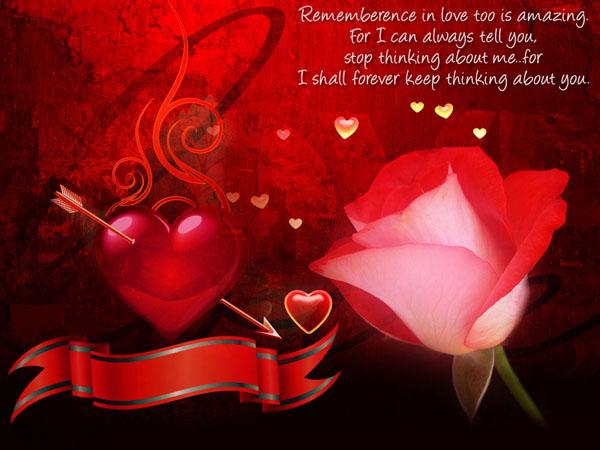 Rememberence in love too is amazing. For I can always tell you, stop thinking about me… for I shall forever keep thinking about you.
~ unknown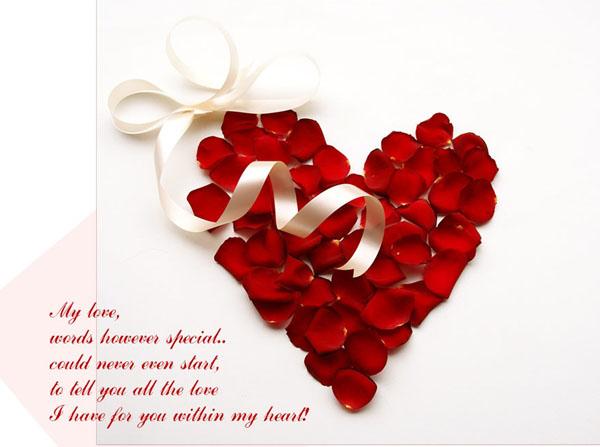 My love, words however special.. Could never even start, to tell you all the love I have for you within my heart!
~ unknown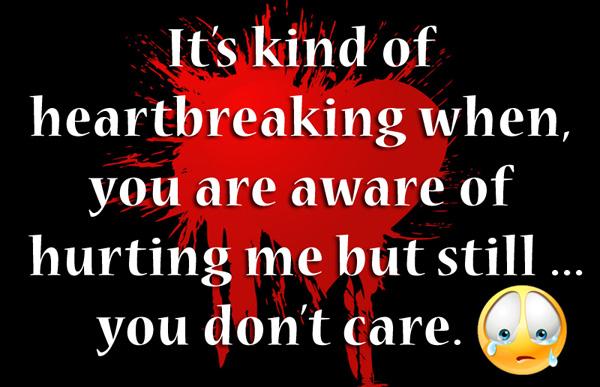 It's kind of heartbreaking when, you are aware of hurting me but still… you don't care.
~ unknown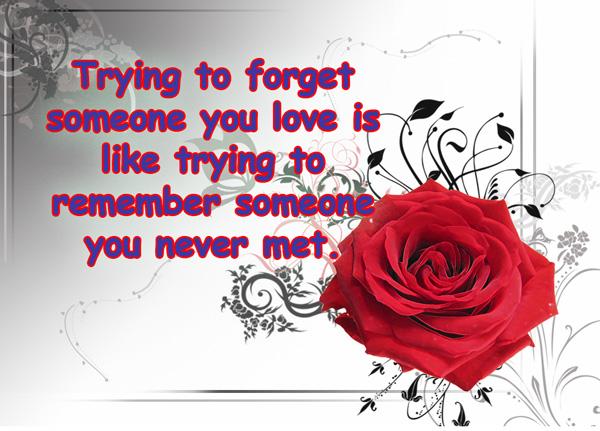 Trying to forget someone is like trying to remember someone you never met.
~ unknown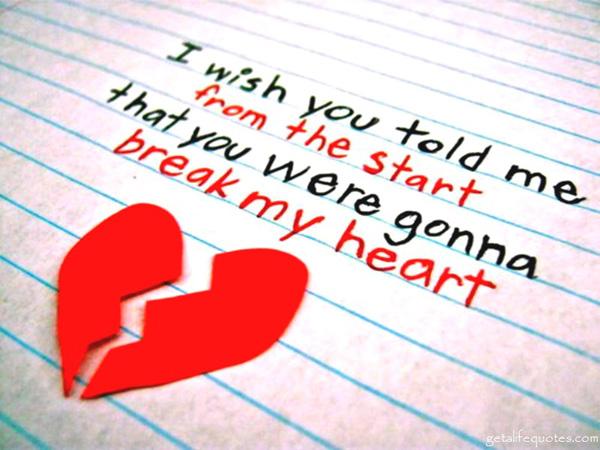 I wish you told me from the start that you were gonna break my heart
~ unknown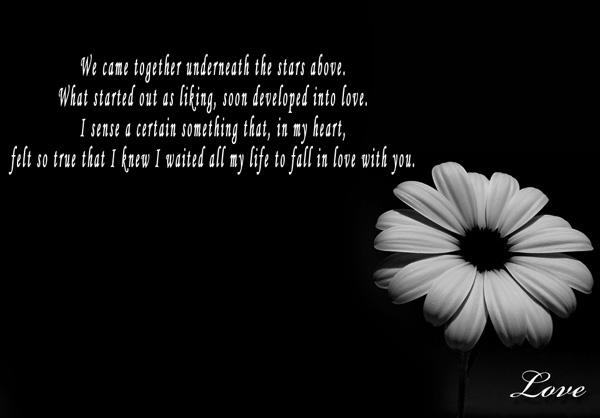 I sense a certain something that in my heart felt so true that I knew I waited all my life to fall in love with you – love quotes
~ unknown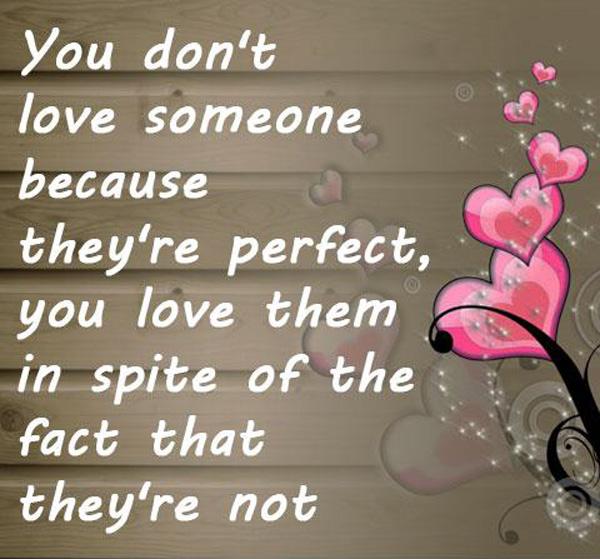 You don't love someone because they're perfect, you love them in spite of the fact that they're not
~ Jodi Picoult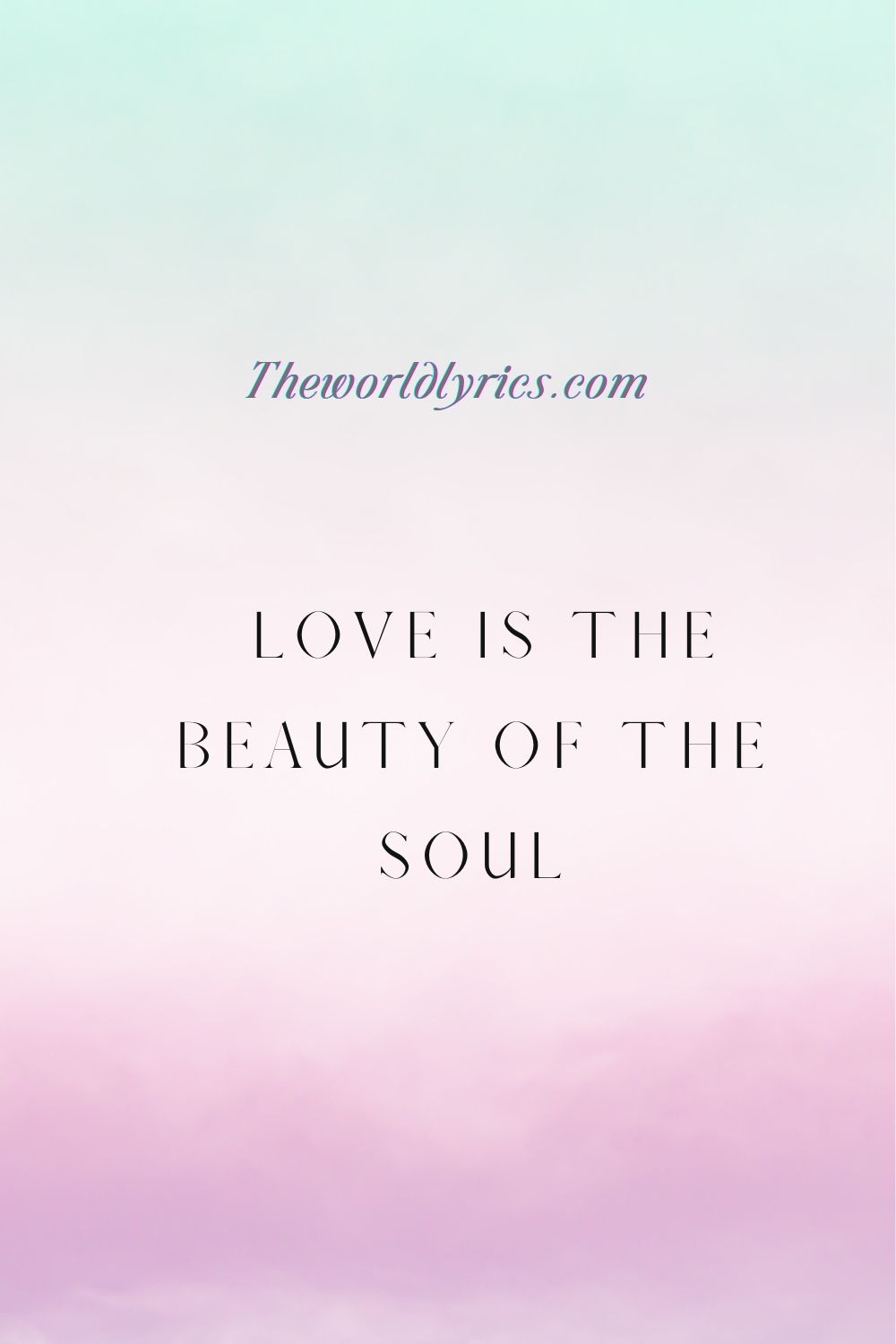 Love is the beauty of the soul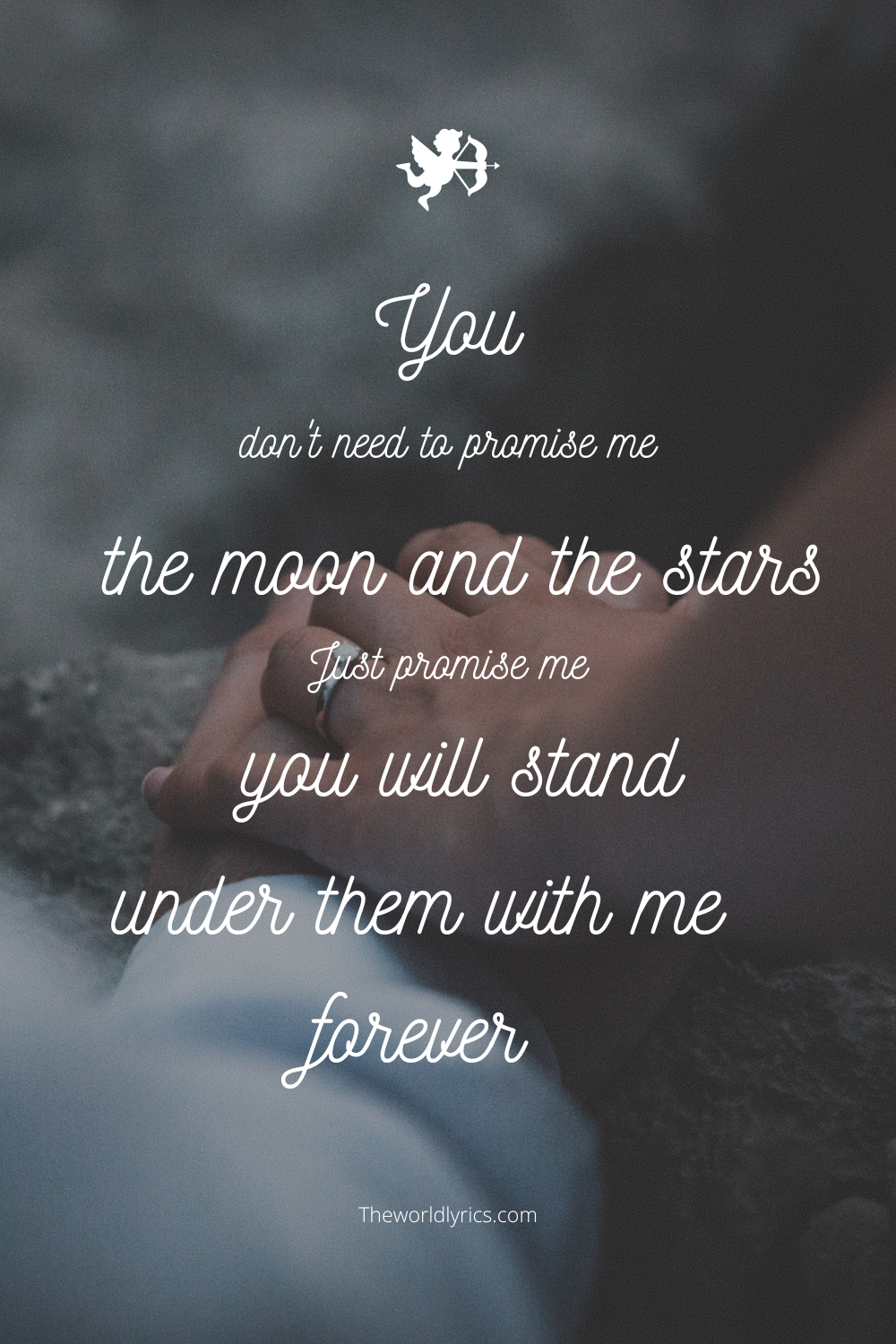 You don't need to promise me the moon and the stars. Just promise me you will stand under them with me forever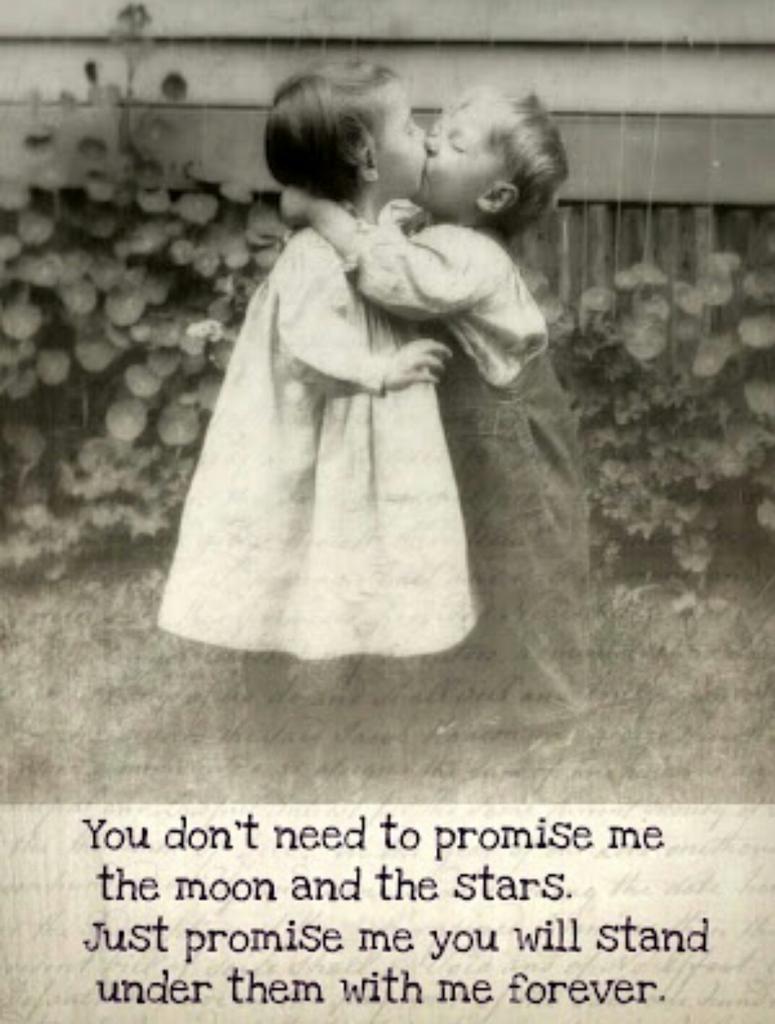 Let's appreciate the true love quotes. True love is about being present with the other person, and not about grand gestures or promises. Love and companionship are more important than material possessions. Appreciate the little moments, and cherish the time spent together with the people you love.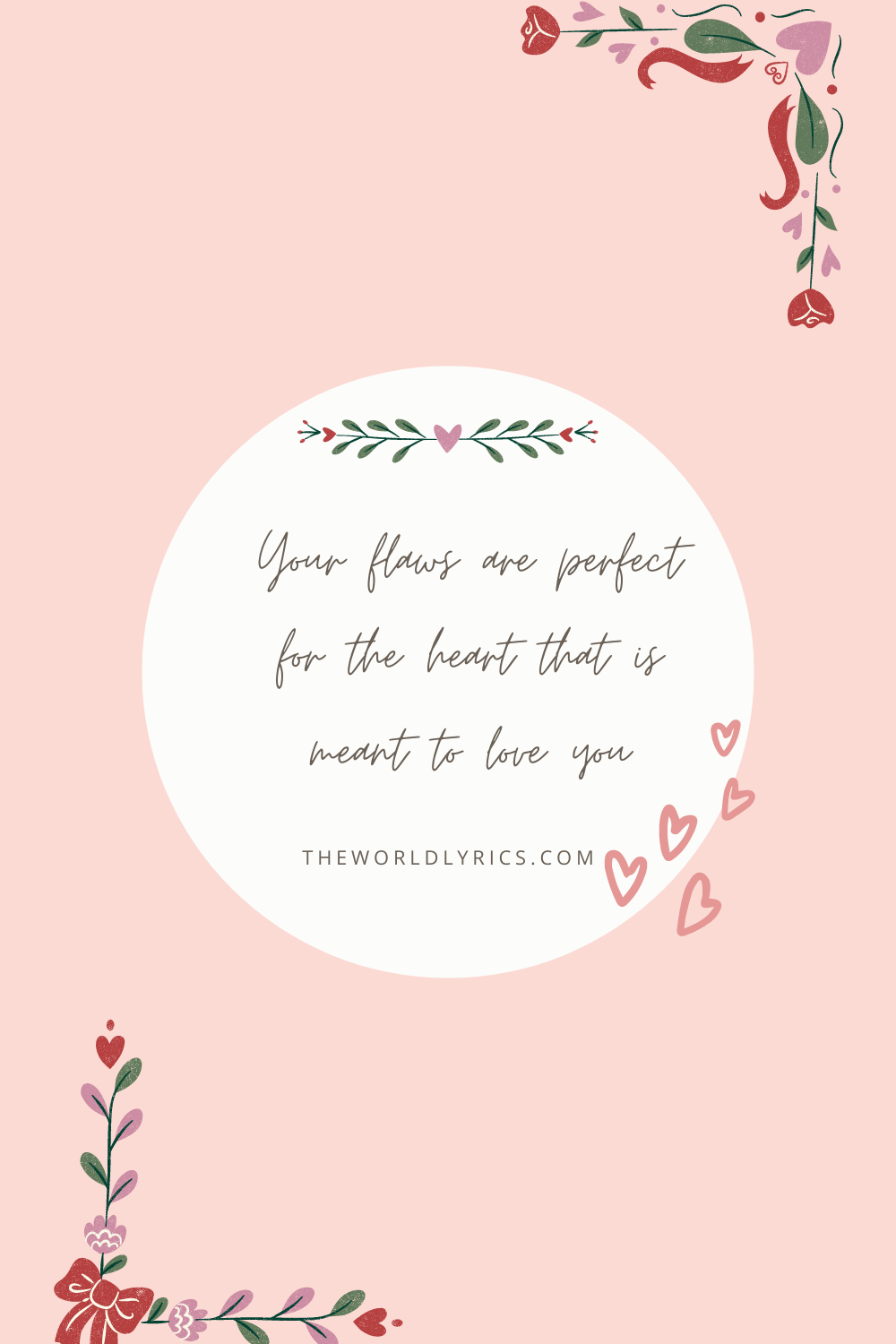 Your flaws are perfect for the heart that is meant to love you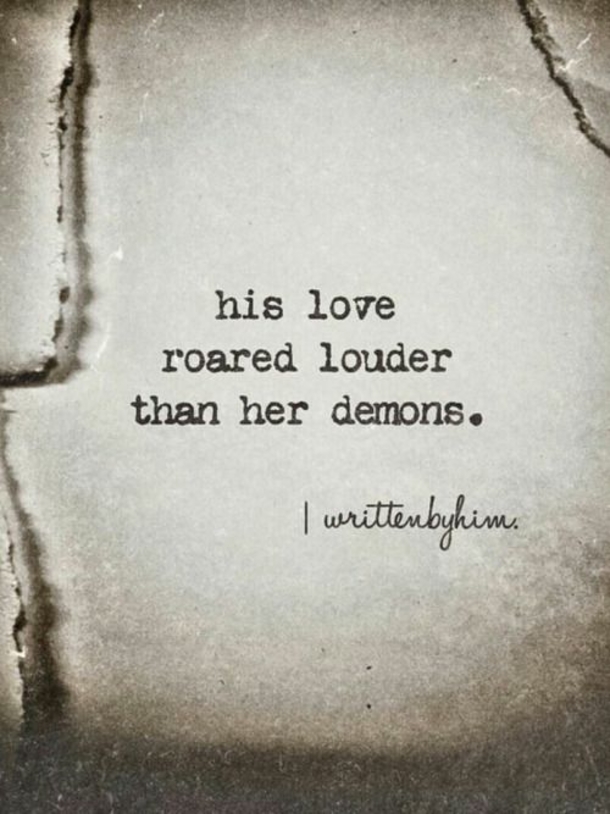 His love roared louder than her demons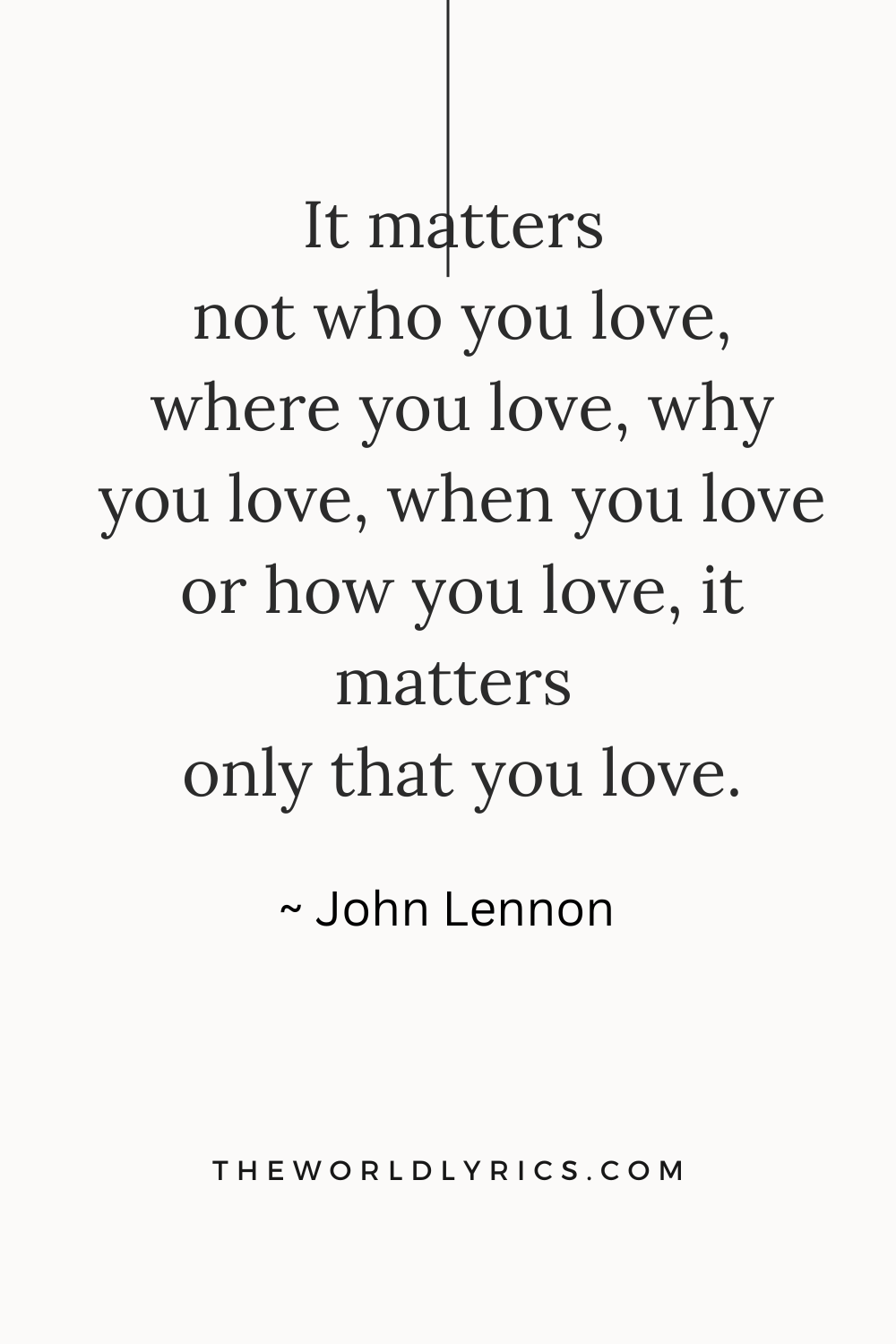 It matters not who you love where you love why you love when you love or how you love it matters only that you love.