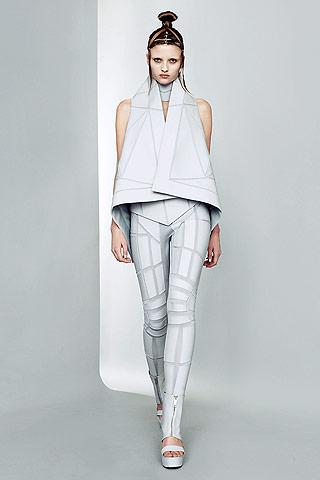 Gareth Pugh is an Engligh fashion designer currently living in Paris. His works have a very distinct style, mostly consisted of his love for eccentric cuts, flamboyant designs and bold materials. He designed for numerous celebrities like Kylie Minogue, Beyonce or Lady Gaga.
His
Spring 2011 Pret-a-Porter (Ready to Wear) Collection
is the perfect example of fashion meeting art, music and geometry in a galactic digital world. Pretty much a full taste of how the future will look like. Pugh decided to accompany the presentation of this collection with a short "Techno Soft" film directed by Ruth Hogben and styled by Katie Shillingford.