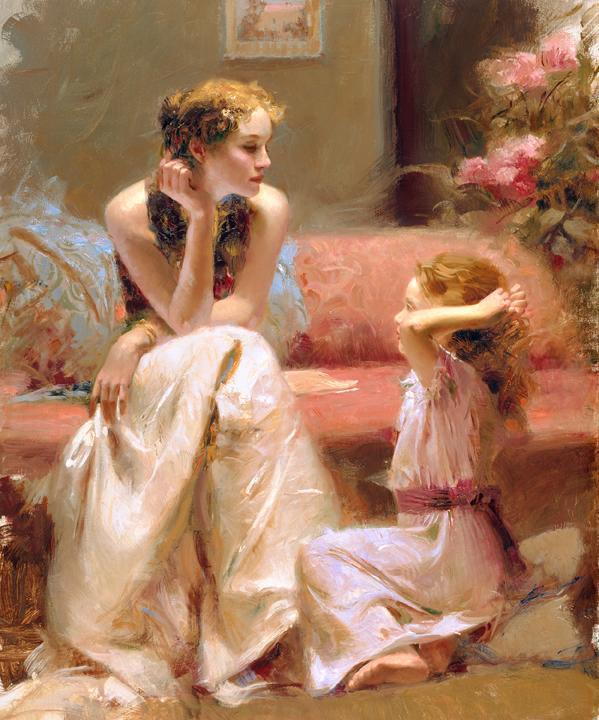 Think of you
Pino Daeni – Italian artist, his art and canvases elicit feelings of warmth, nostalgia, love and family. His paintings are often set on vibrantly sunny beaches on the Mediterranean where he grew up. Pinois noted for his exceptional ability to capture the movements and expressions of his subjects – a talent which has brought his artwork a worldwide following and private commissions to do portraits.
Trained in Italy at the Art institute of Bari, and later at Milan's Academy of Brera, Pino perfected his skills painting nudes and figure studies heavily influenced by the Pre-Raphaelites and Macchiaioli. After establishing himself as a successful artist in his native land, Pino immigrated to the United States, seeking more artistic freedom and opportunity.
Pino's technique, his warm and exciting colors and the subtle, but simple approach to his subject, are the reasons why his original paintings, his hand-embellished limited edition serigraphs, and his giclées are sought-after by collectors throughout the art world.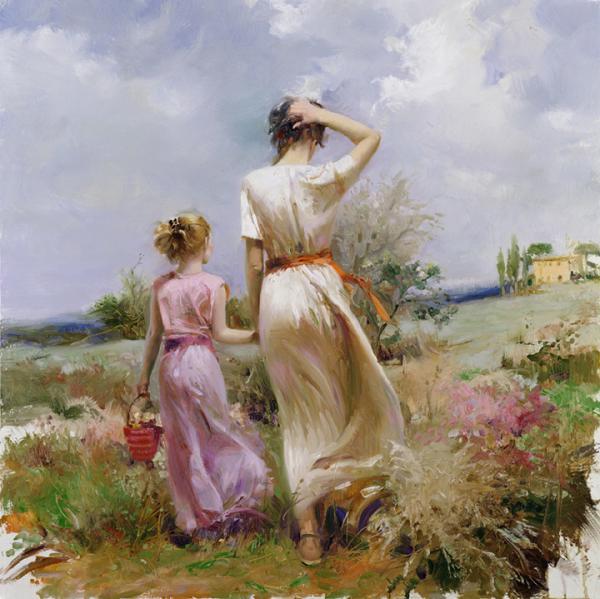 Tuscan stroll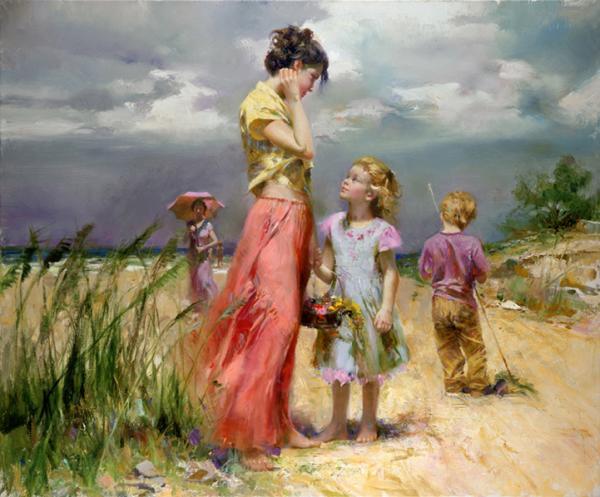 Remember when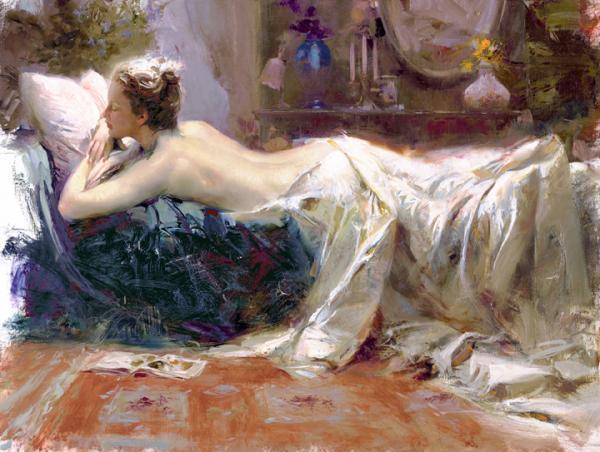 Mystic dreams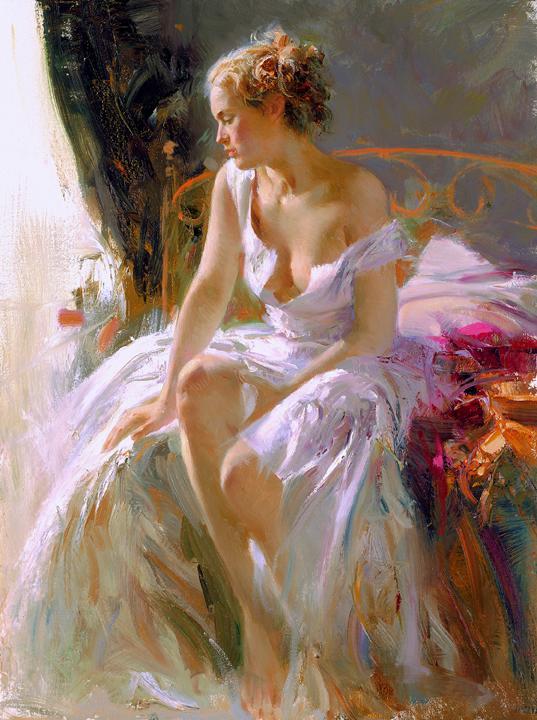 Morning breeze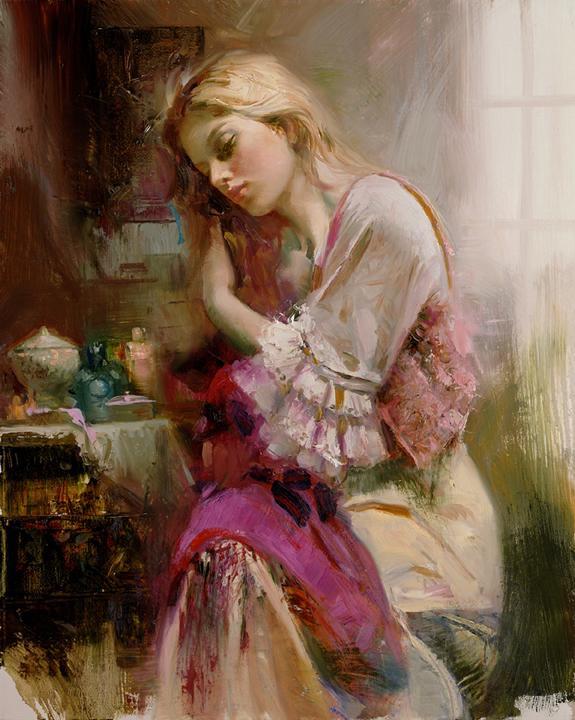 Love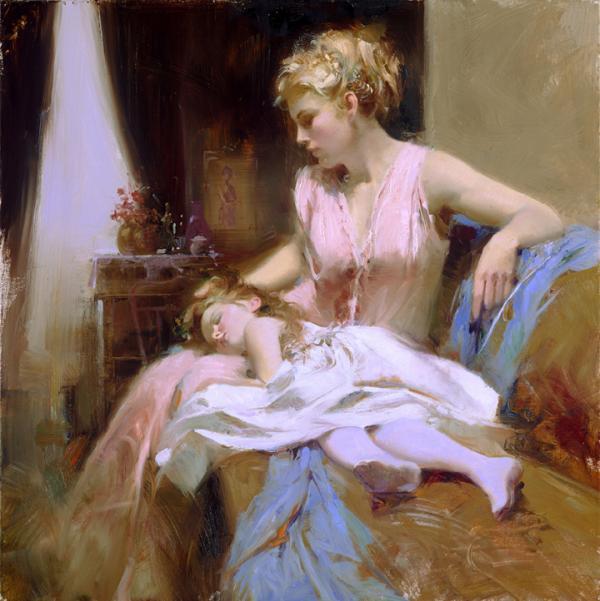 Long day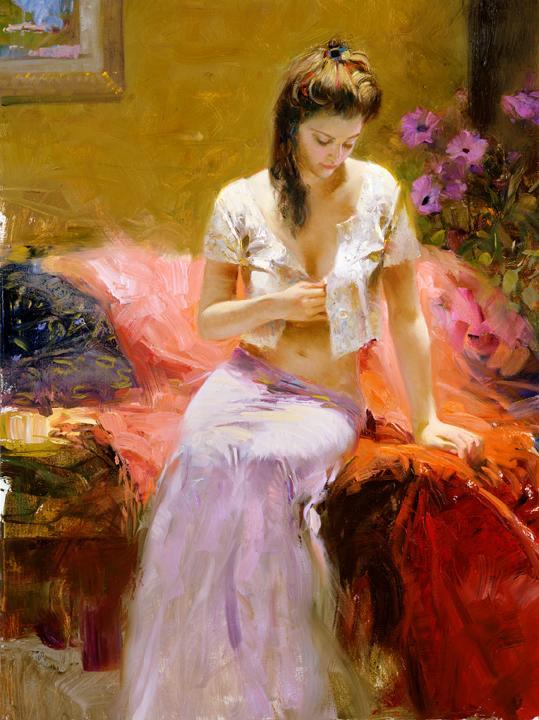 Into the night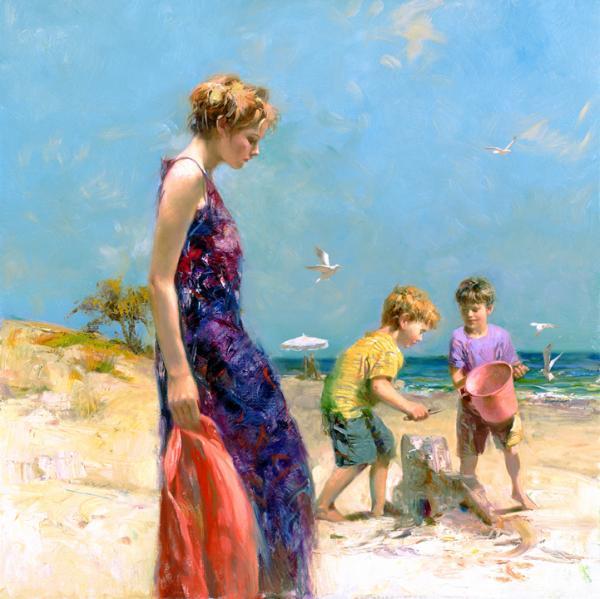 Good ole days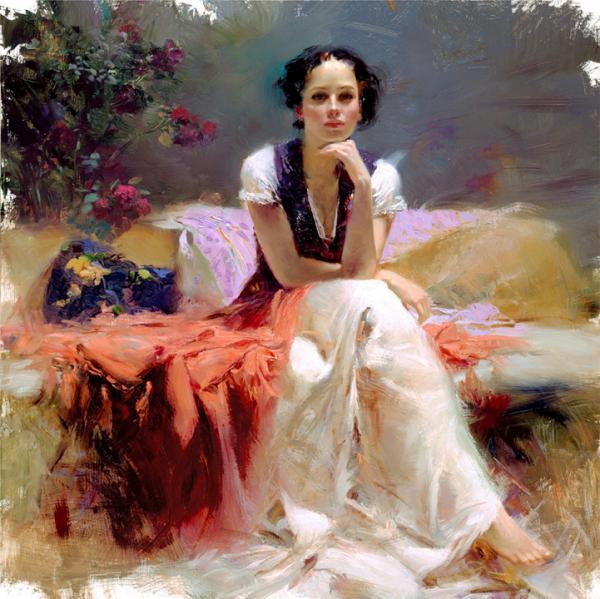 First glance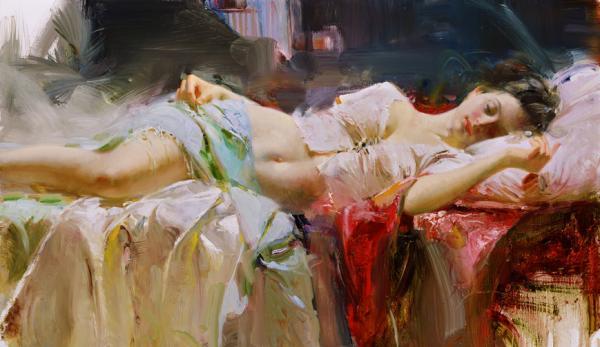 Evelasting beauty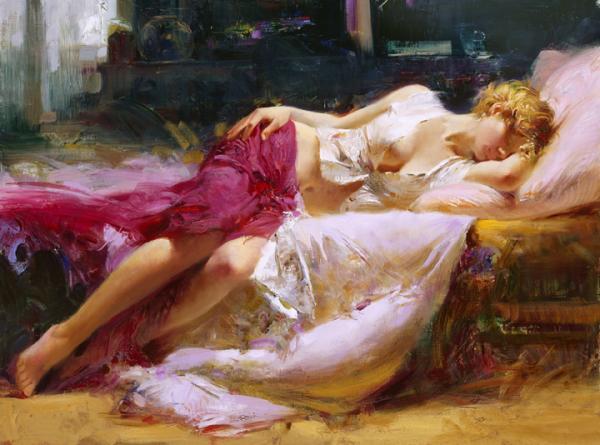 Dreaming in color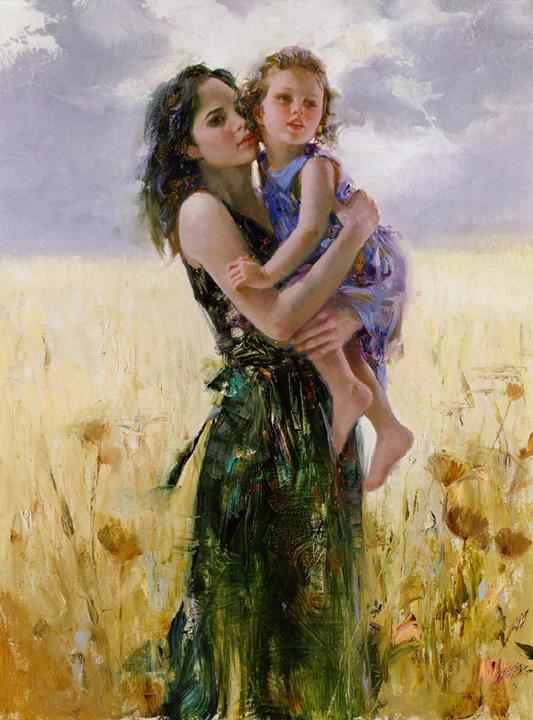 Close to my heart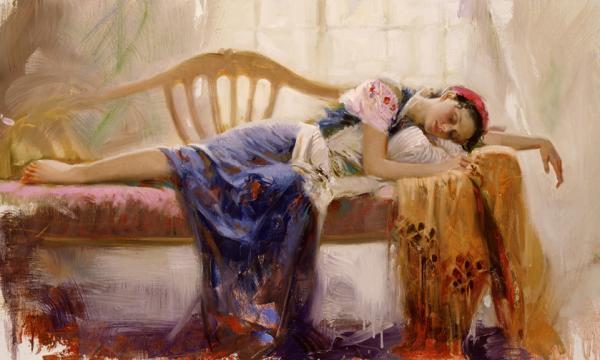 At rest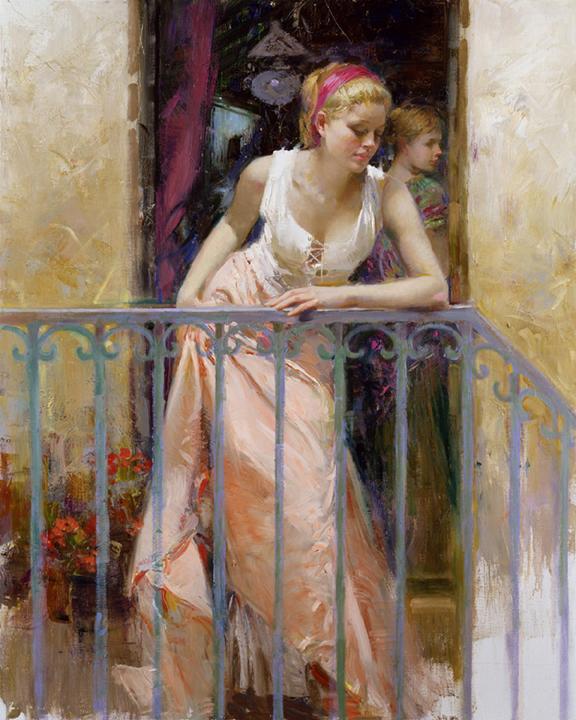 At the balcony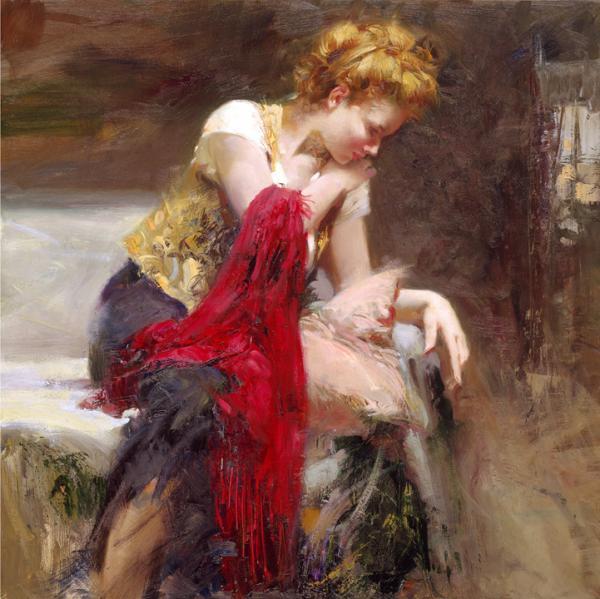 Anticipation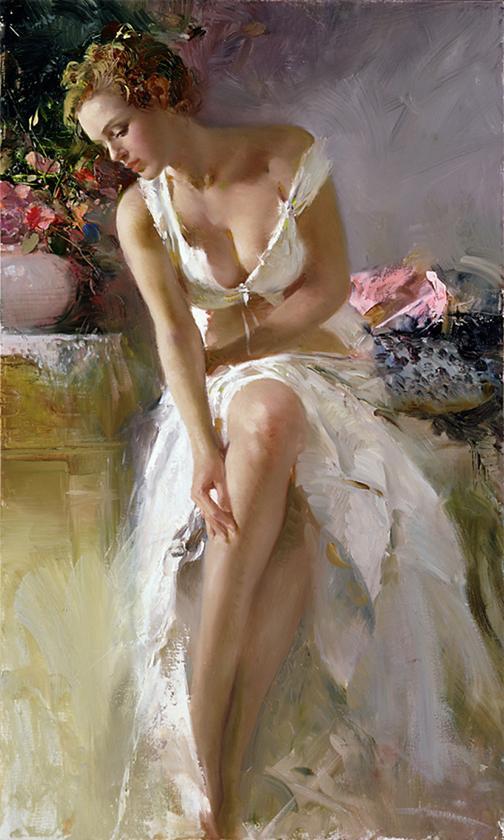 Angelica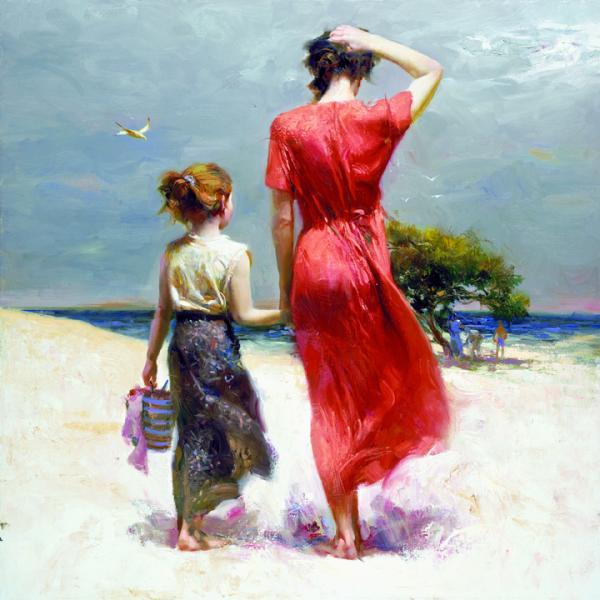 Afternoon stroll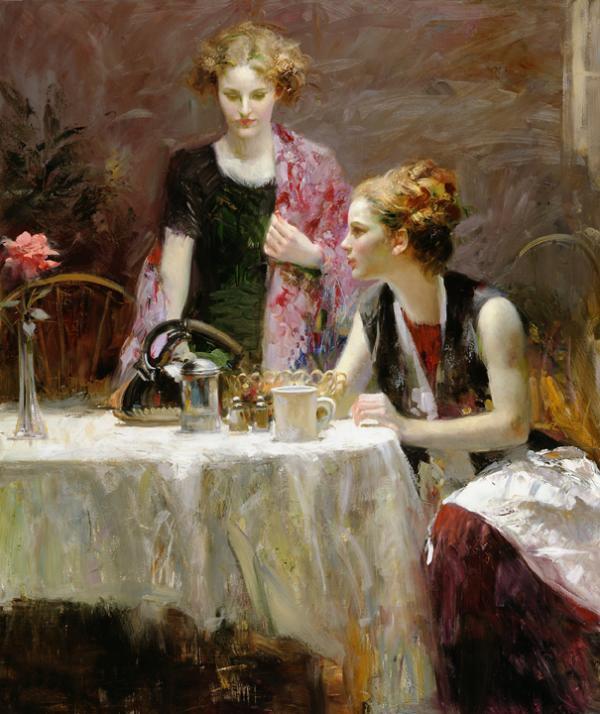 After dinner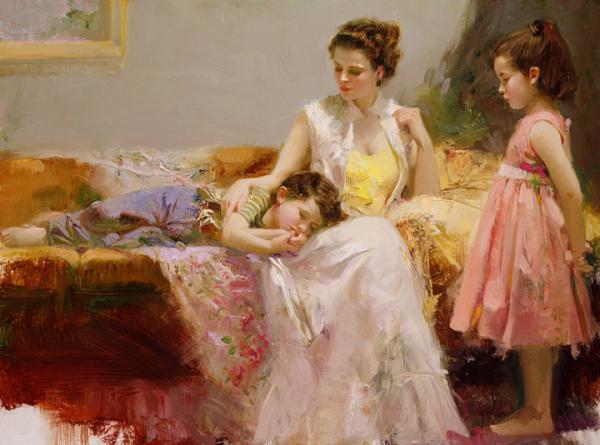 A soft place in my heart.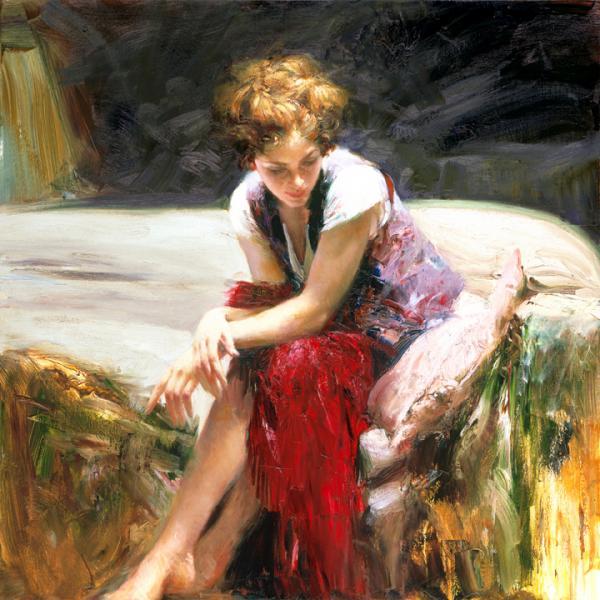 Wispering heart