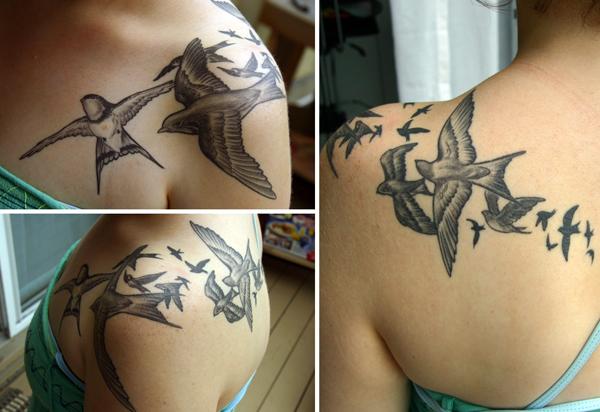 Birds are intimate friends of human being. Throughout history, birds have been symbiosing with humans. Not only do birds help us maintain a healthy habitat, but also remind us of seasonal change, inspire us to create lyrics and enlighten our soul. Therefore, bird tattoos are chosen by people to echo spiritual meanings embodied by specific species.
Why do people get bird tattoos?
People are fascinated with the beautiful plumage, sweet songs of a bird. Therefore, a bird tattoo is naturally the choice for people to appreciate aesthetic spirit of the creature. Many birds are rooted in religion, local cultures and legendary, carrying special meanings. So a bird tattoo could also be representation of culture self-acceptance and appreciation. It's really exciting to award one's life with the permanent memento.
What do birds tattoo mean?
According to the study led by American Museum of Natural History (AMNH), there're about 18000 bird species on earth. The common feature of birds is flying, which has inspired humans to travel the world and create spiritual hybrid creatures like angel. So if you are longing for outside world, you may want to be able to fly as bird. If someone believes in a bird is her/his angel, a bird tattoo could be the messenger in her/his heart.
An amazing part of selecting a bird as the motif of a tattoo is probably the variety of choices as different species have different features, hence, carry different symbolic meanings. So it's important to understand the meaning of the bird tattoo before heading to a tattoo shop. Below we will go through some of popular birds that appear in tattoo designs.
A blackbird transmits a message of blessings while a bluebird brings a sense of happiness. A hawk is a natural messenger while appearance of swallows represents good fortune. So you have a pool of tattoo ideas with bird tattoos. In this post, you will enjoy a collection of 50 lovely bird tattoo designs. Make sure you press the like button if you love them.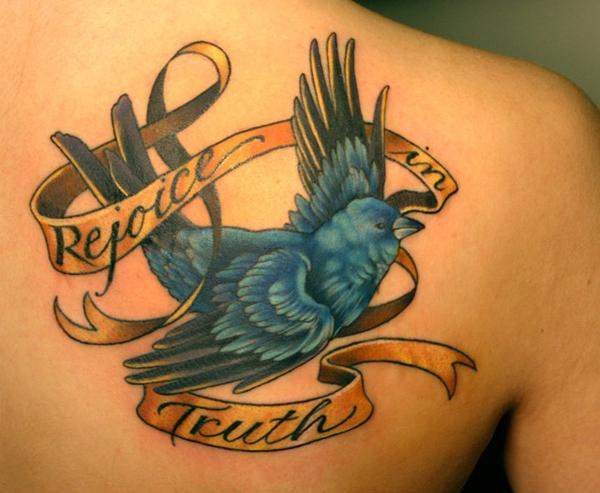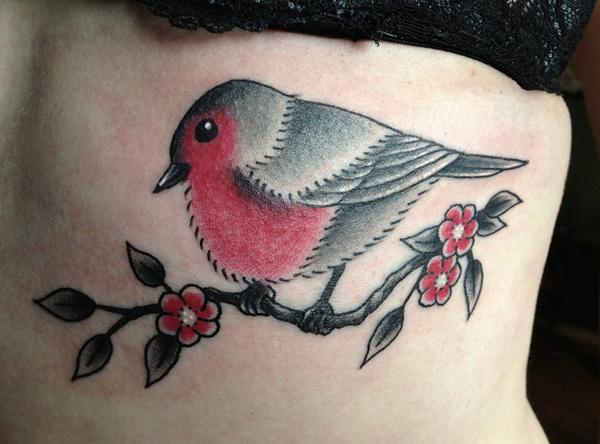 Robin Bird tattoo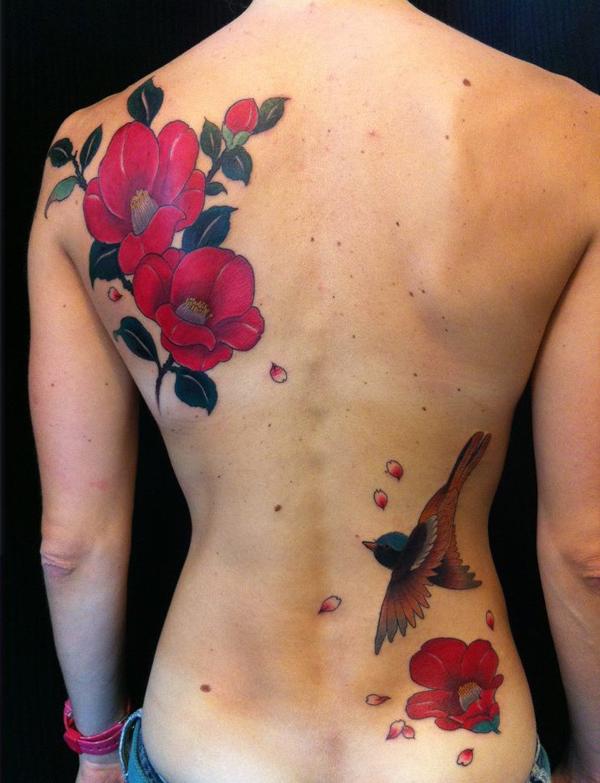 Tsubaki with bird,freehand by gakkin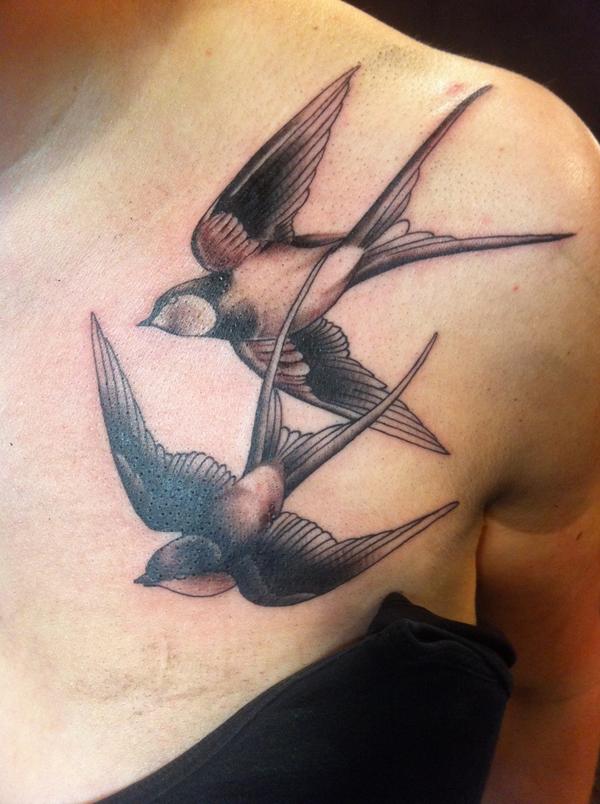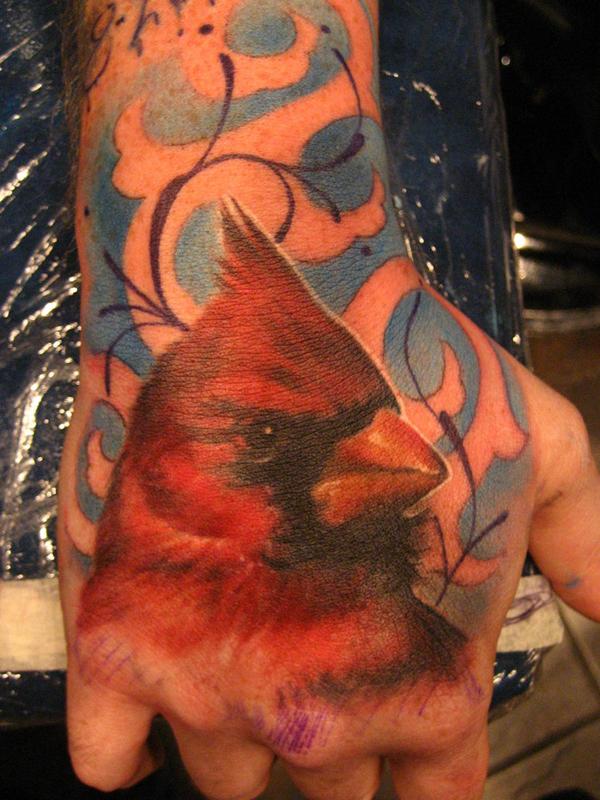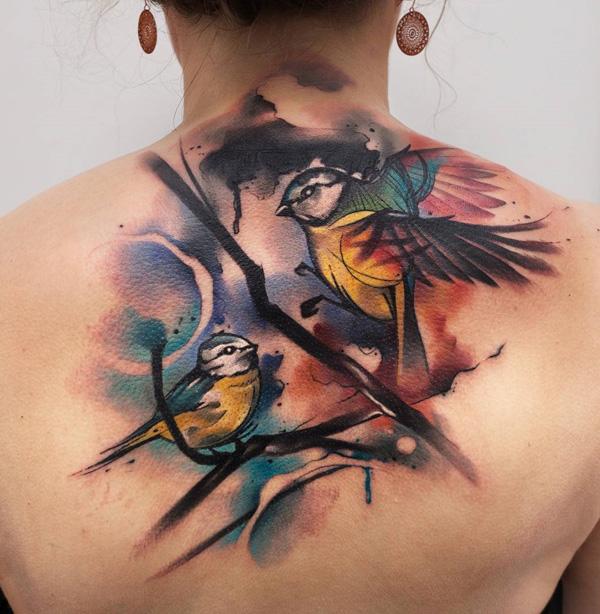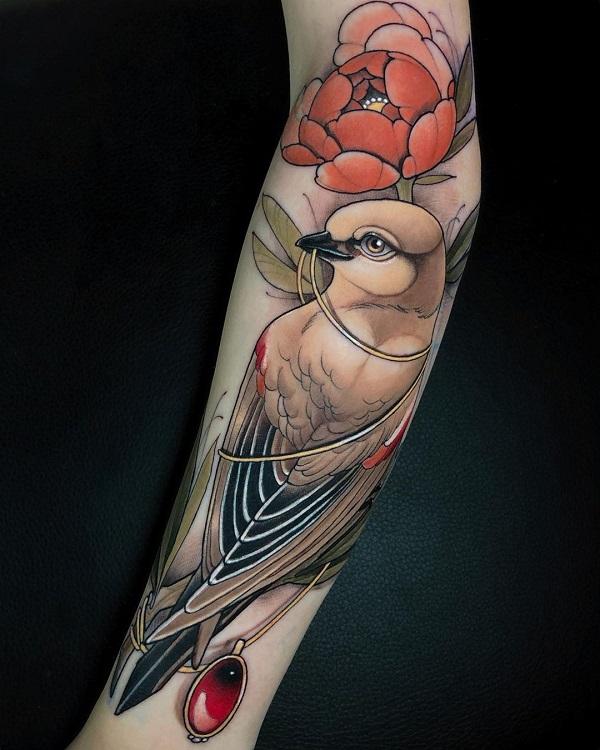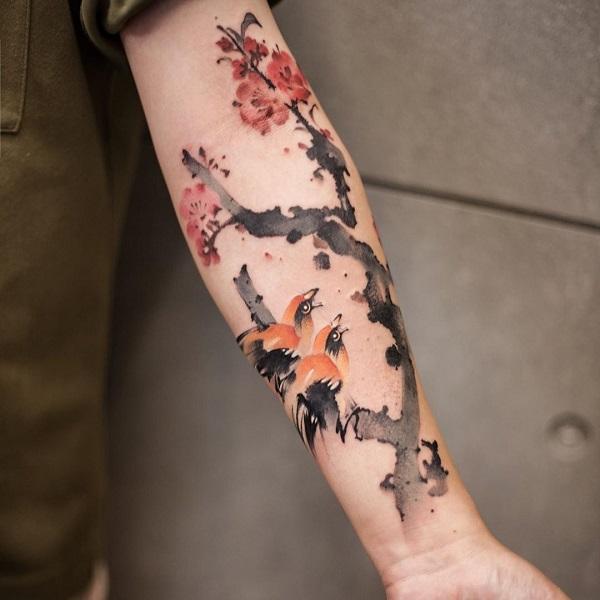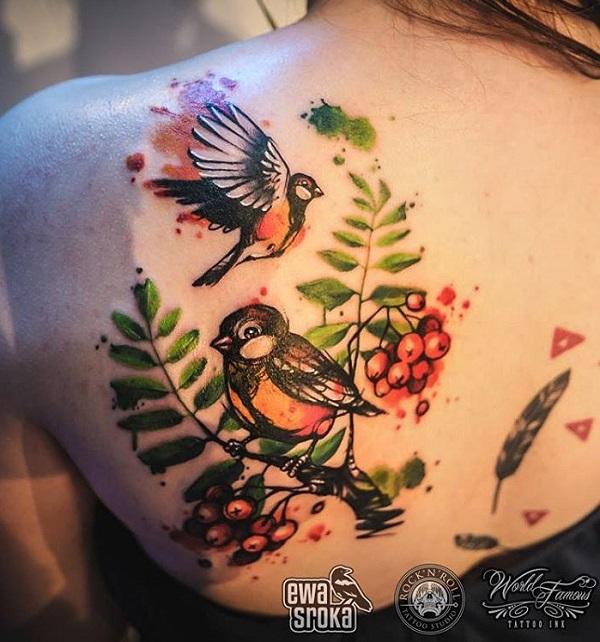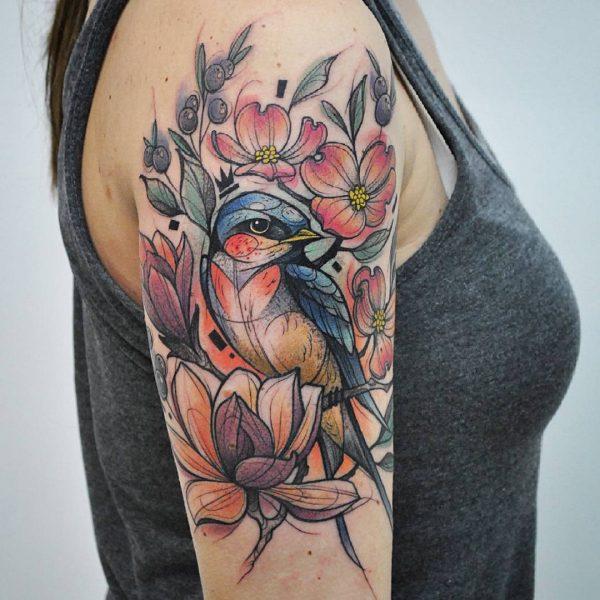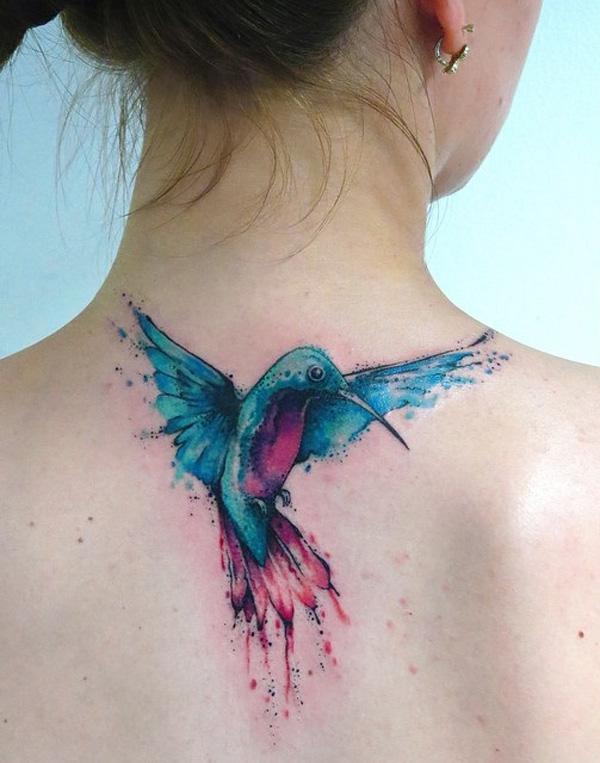 Watercolor hummingbird tattoo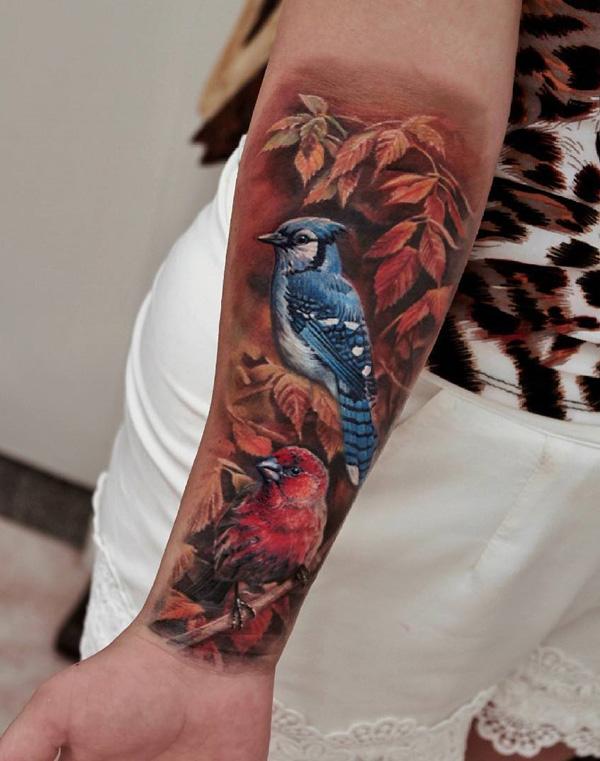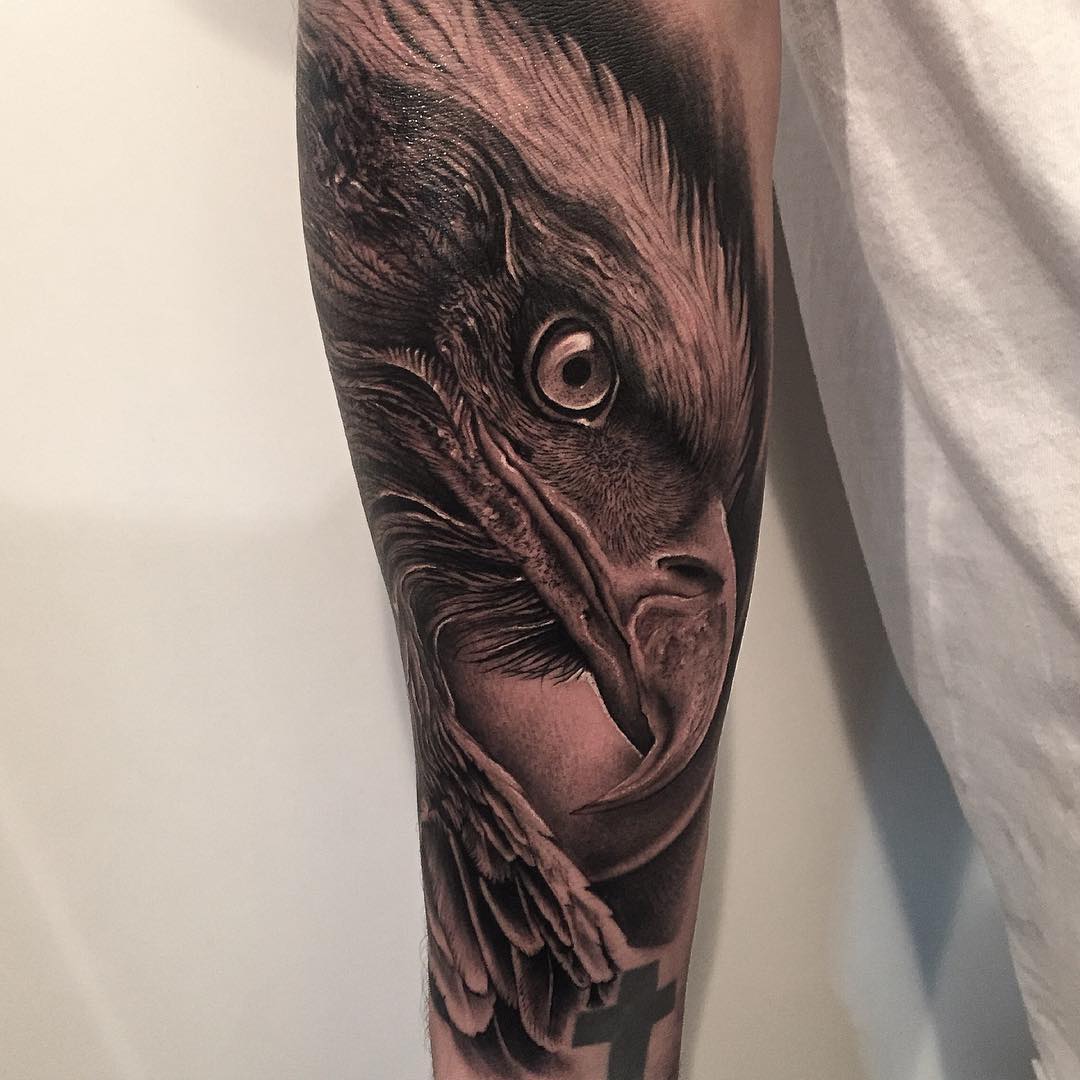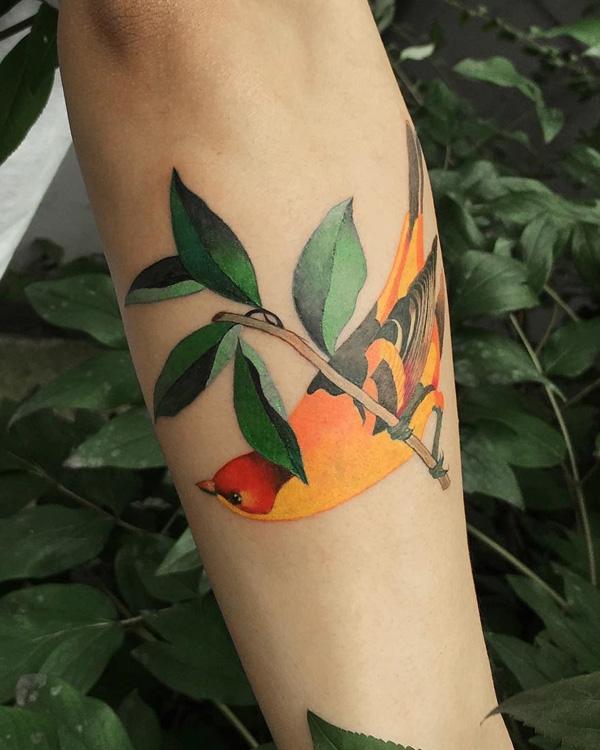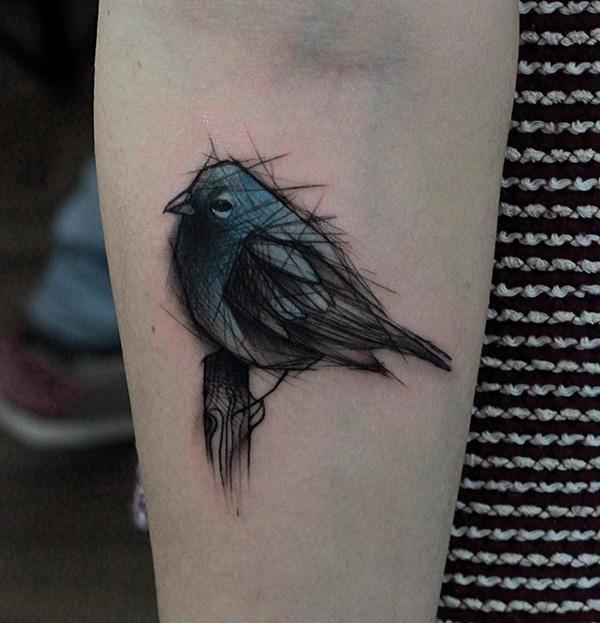 Amazing Tree Swallows tattoo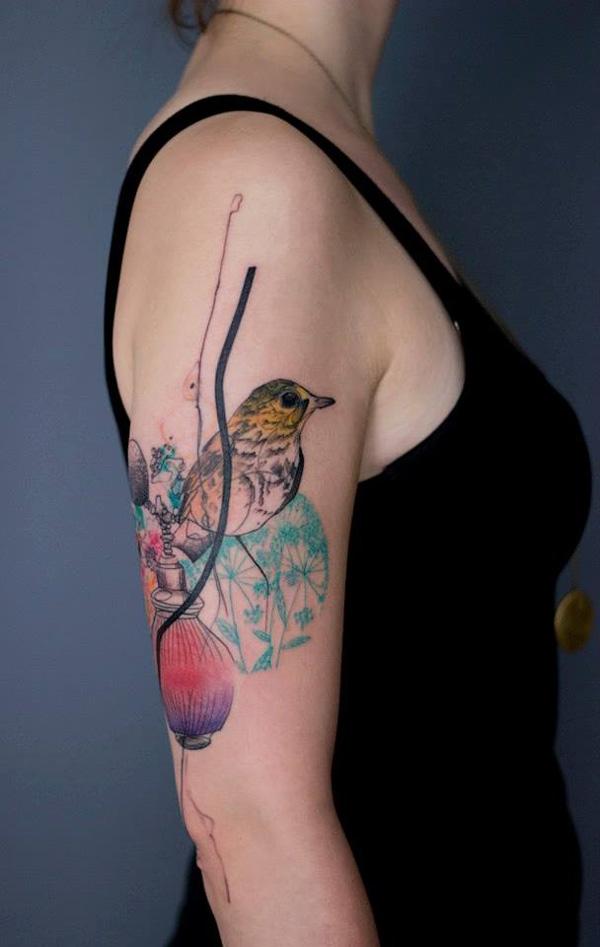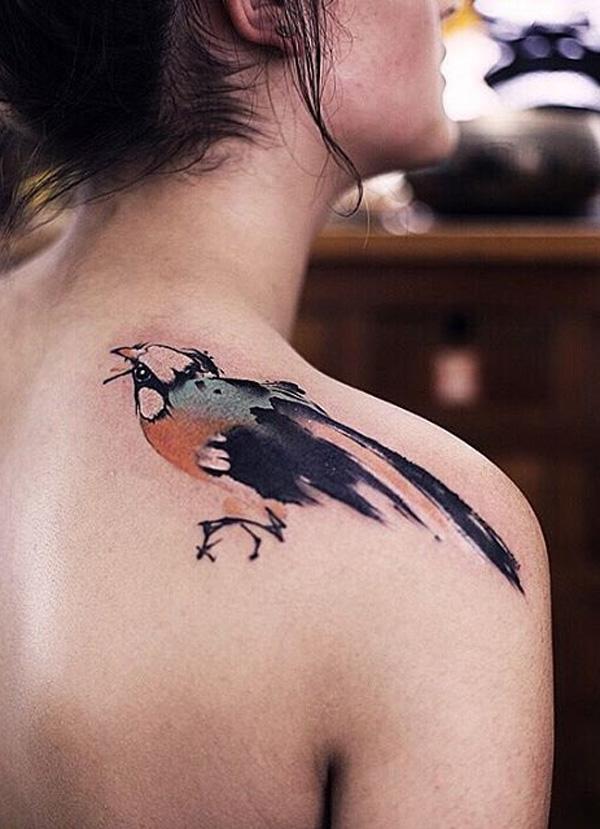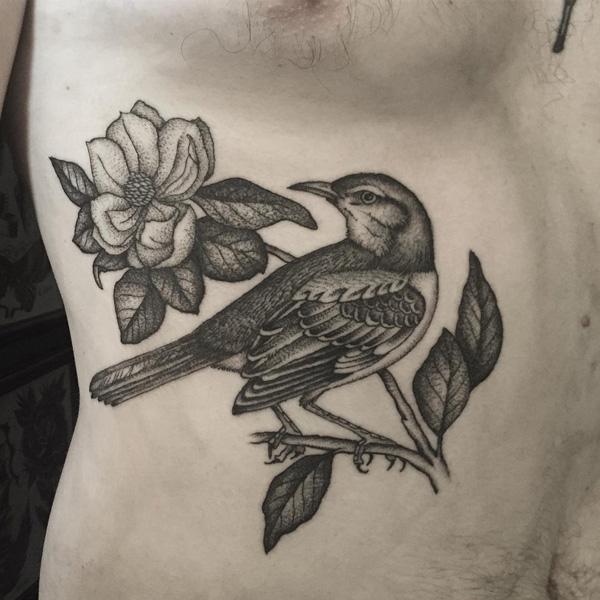 Bird and flower side tattoo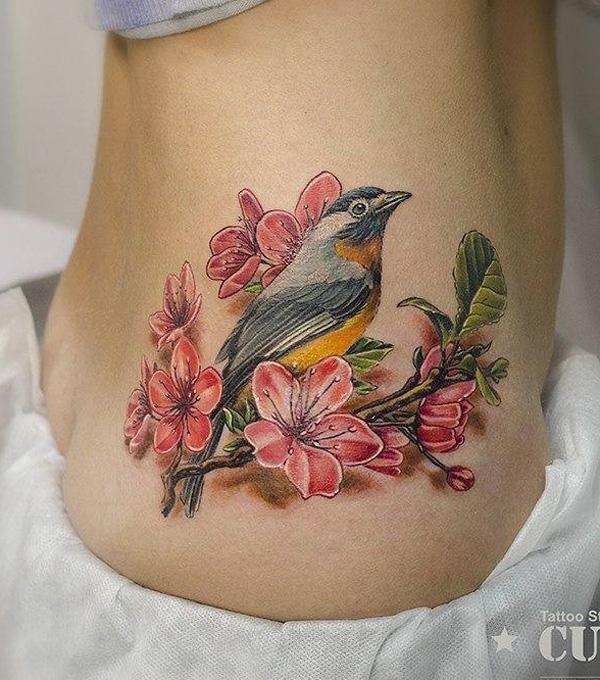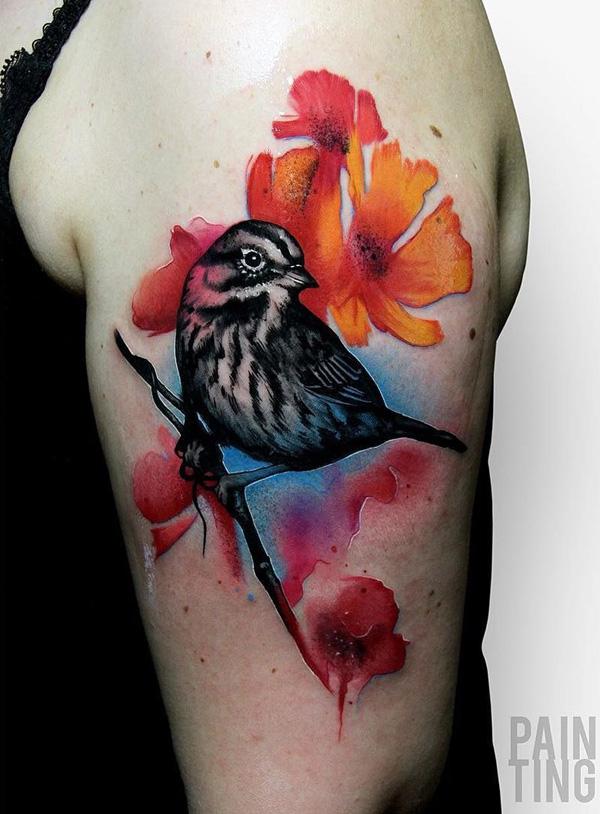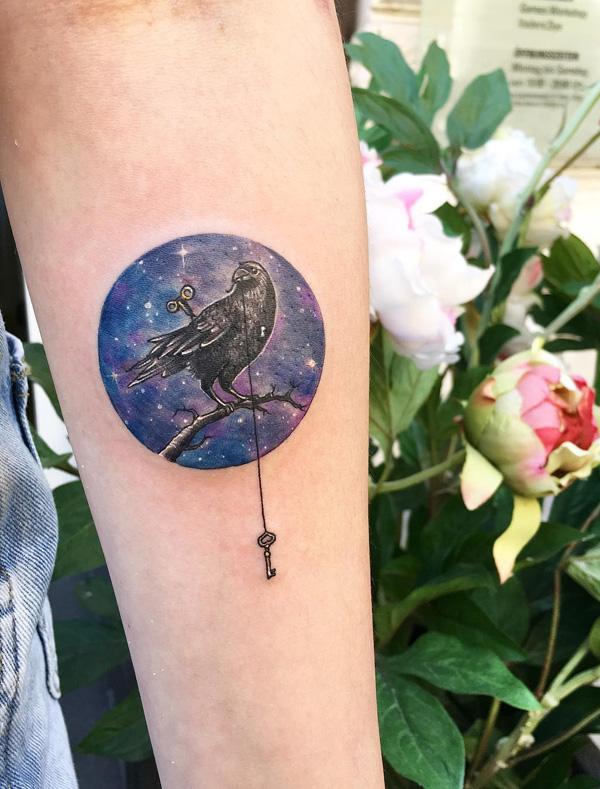 A Bird with a key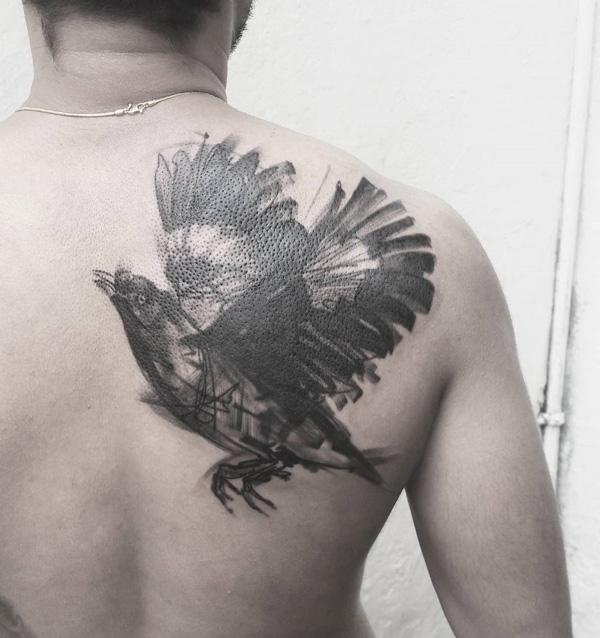 Black Bird on the back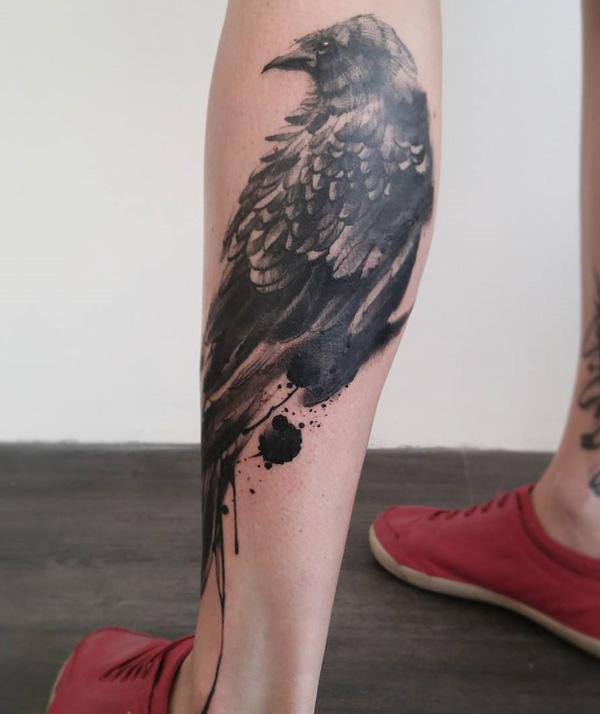 Bird calf tattoo for man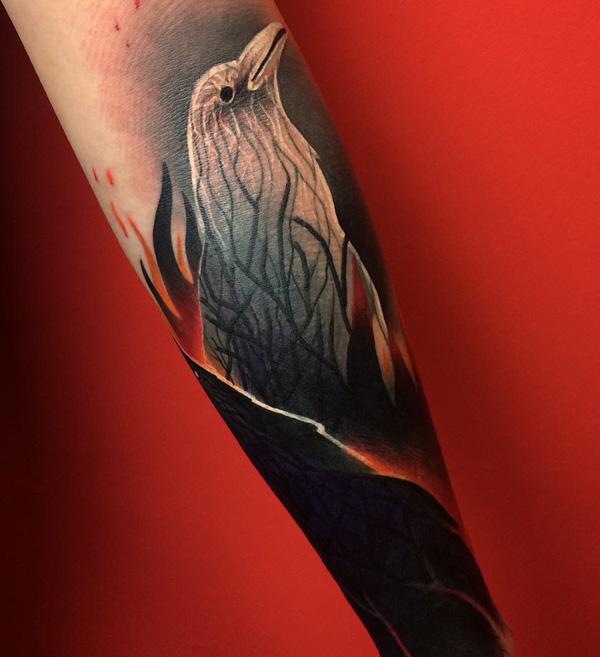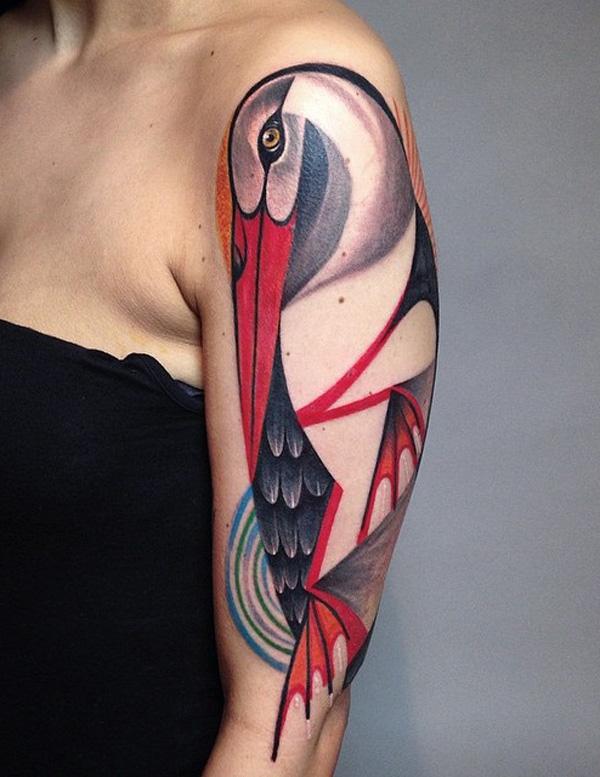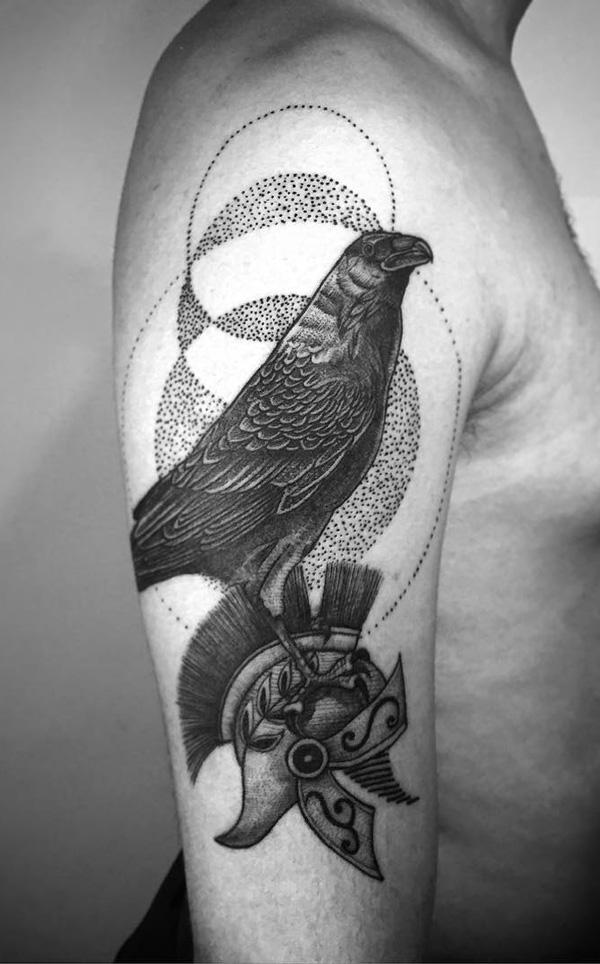 Bird sleeve tattoo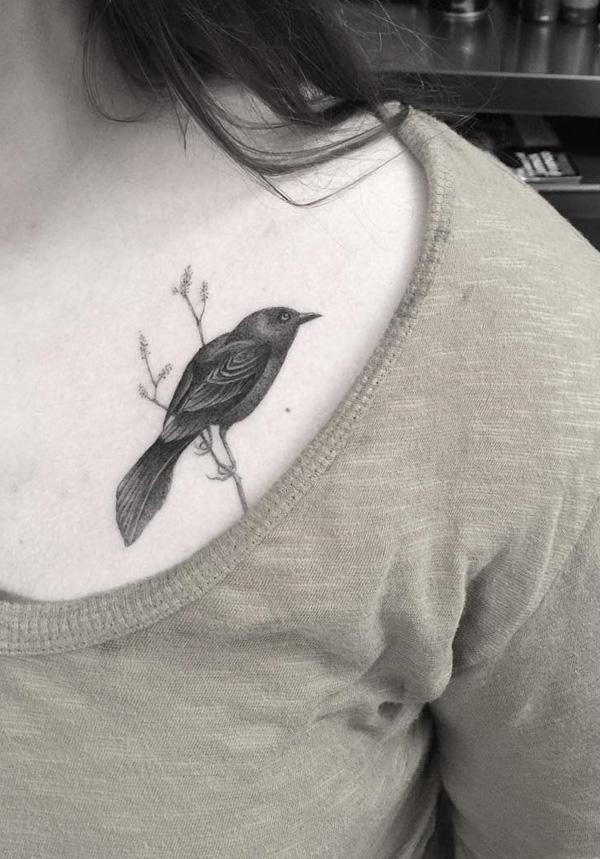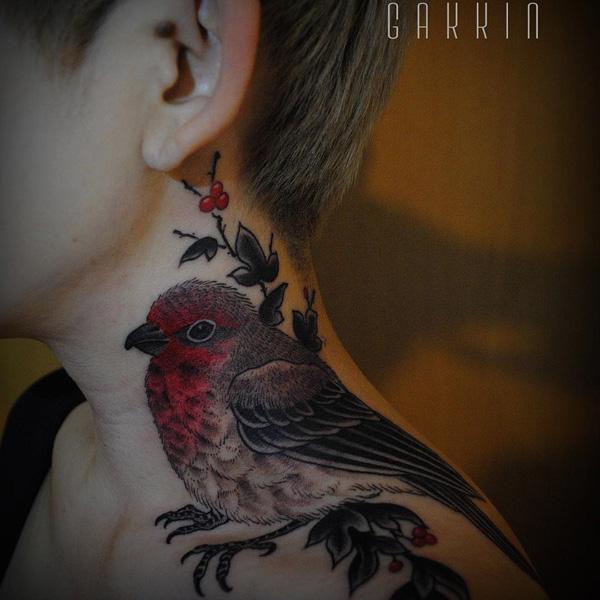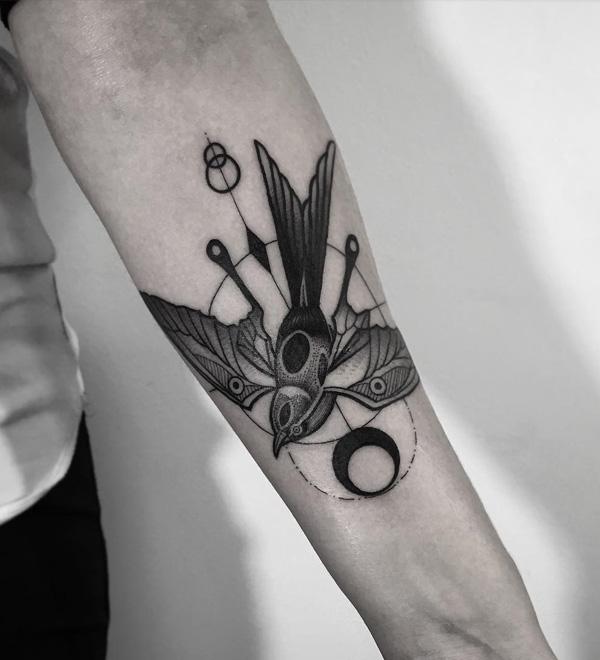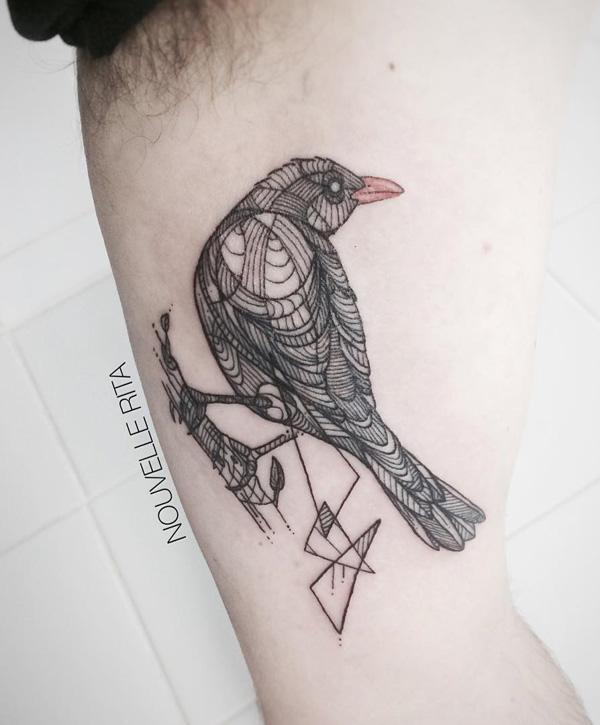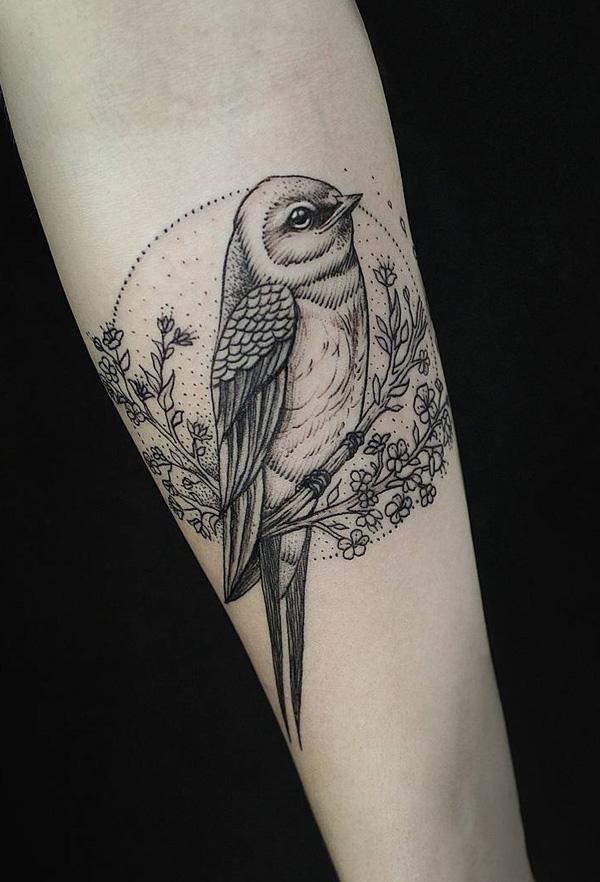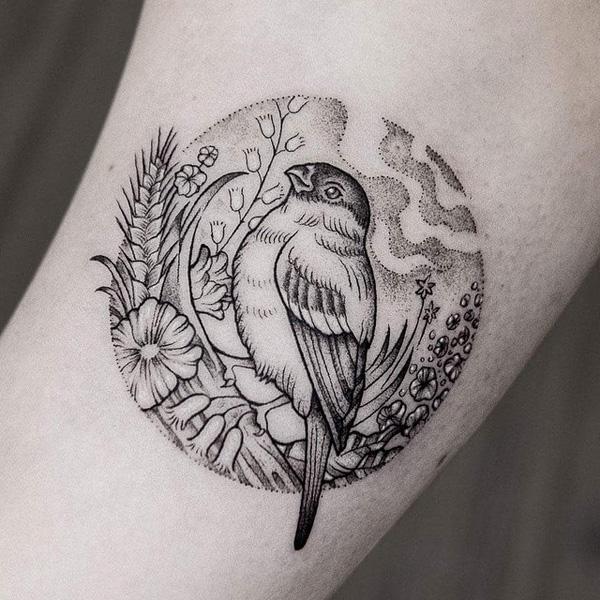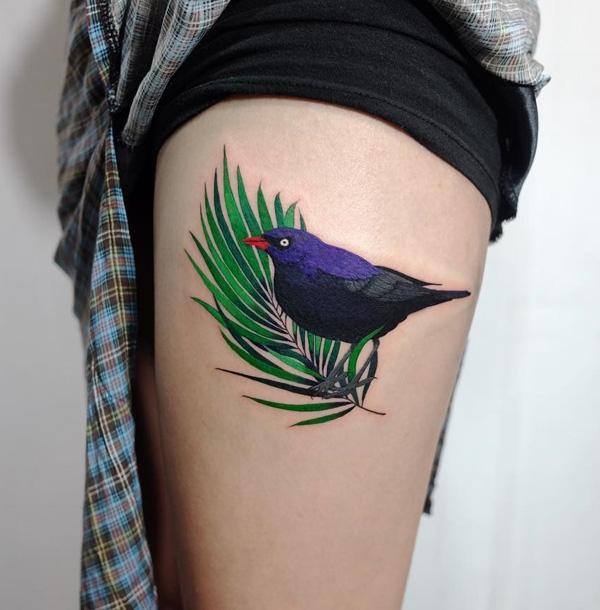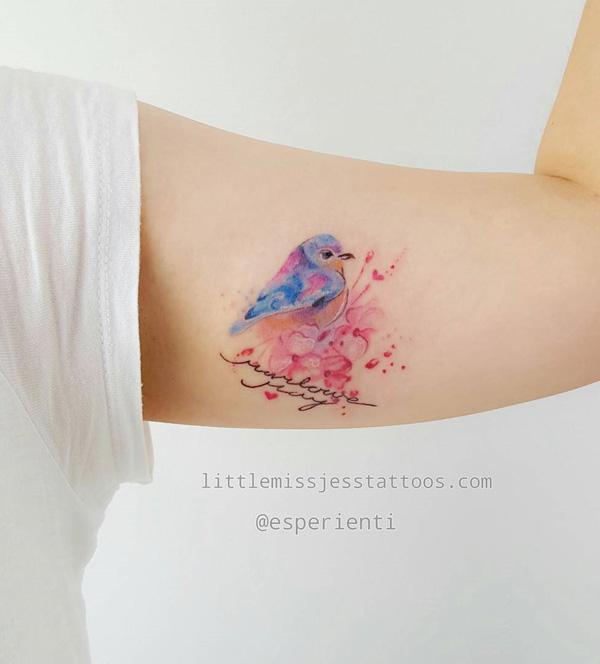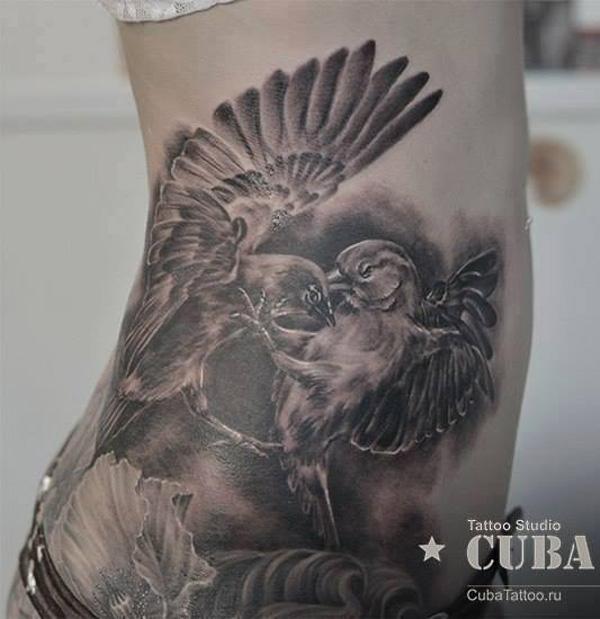 Birds by Karina Cuba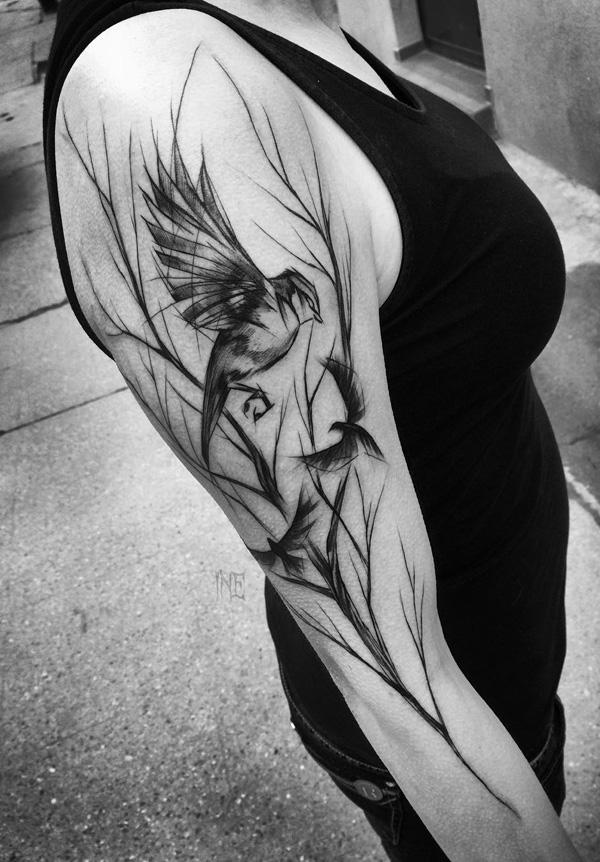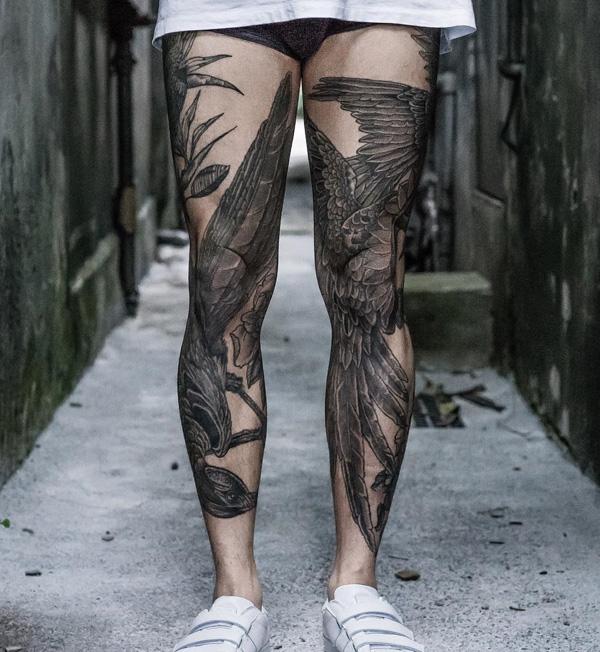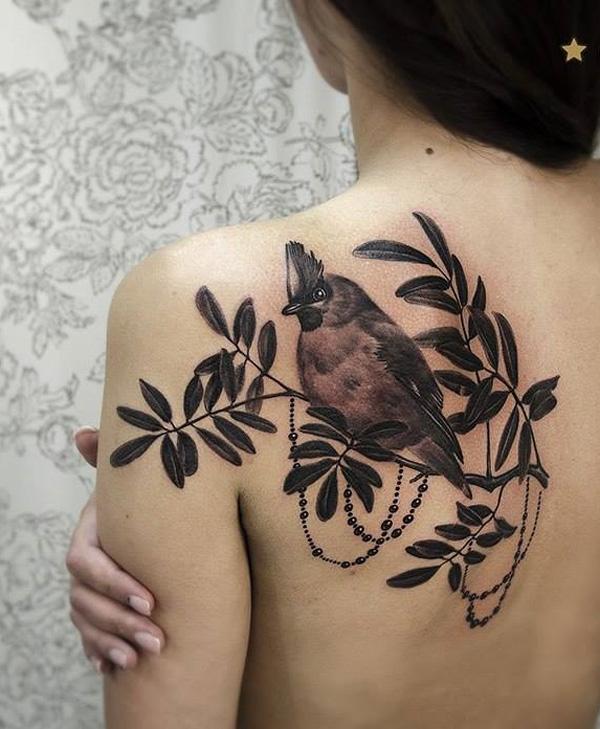 Branches and bird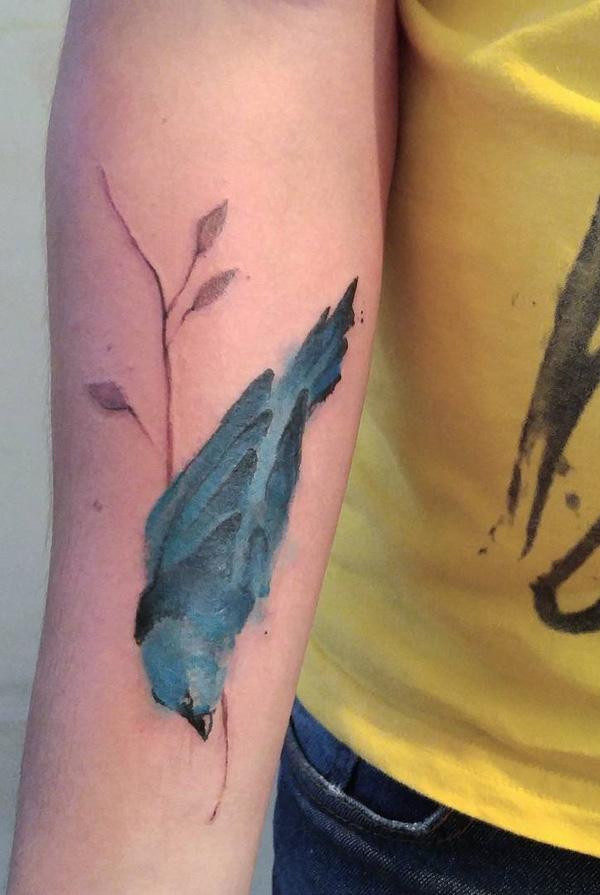 Bule bird sleeve tattoo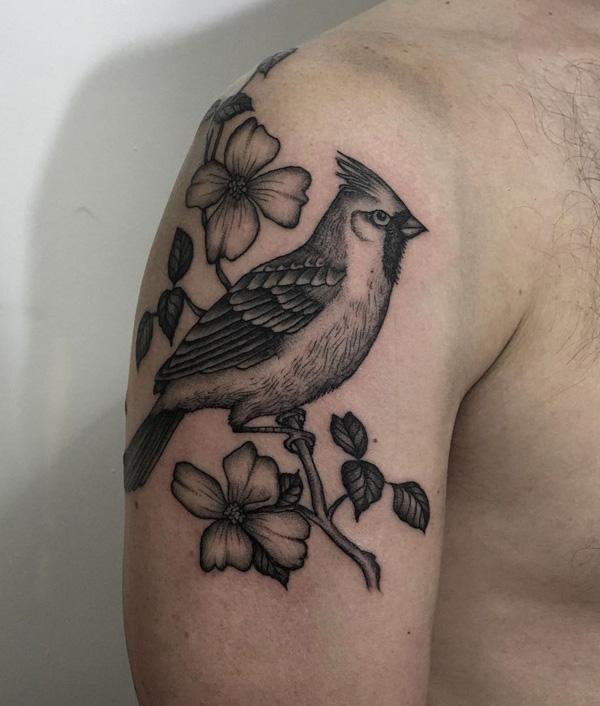 Cardinal bird and flower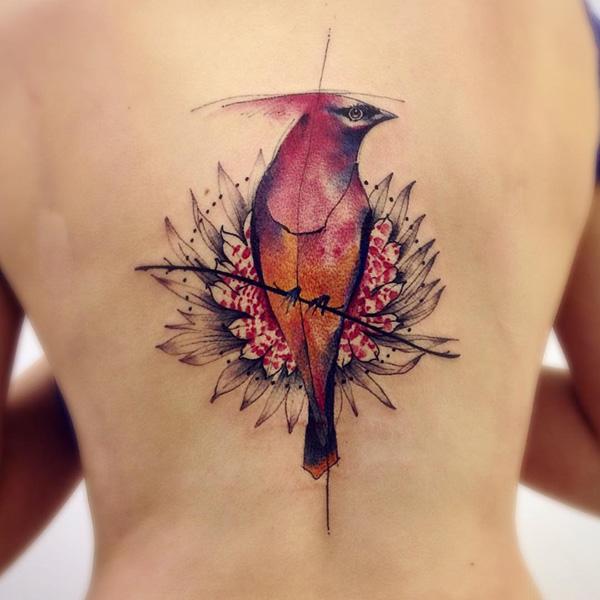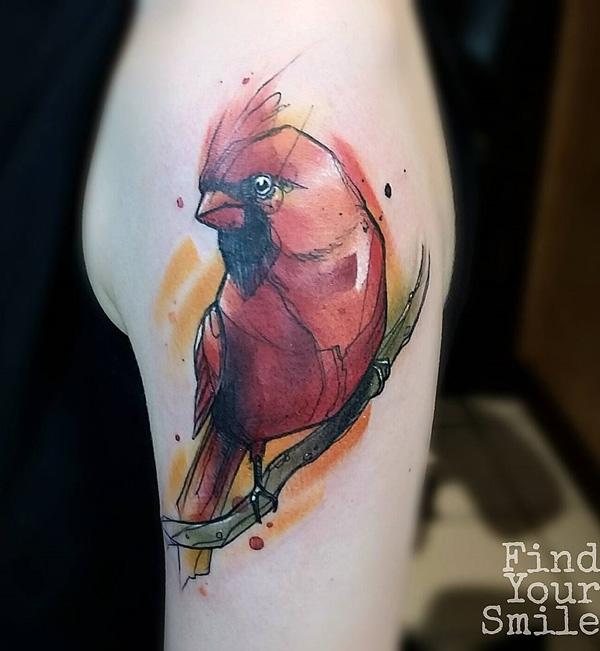 Cardinal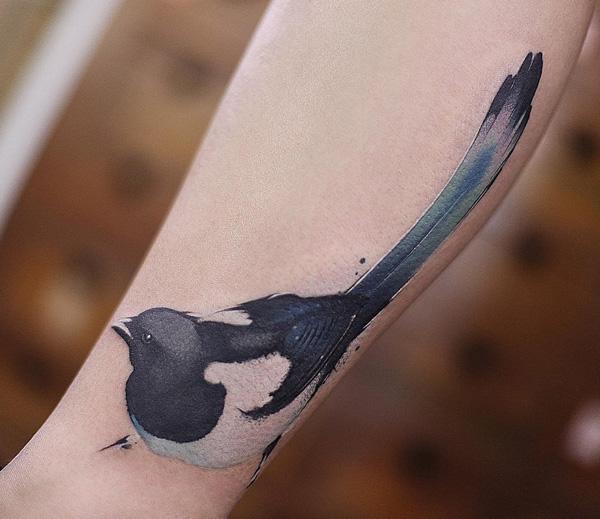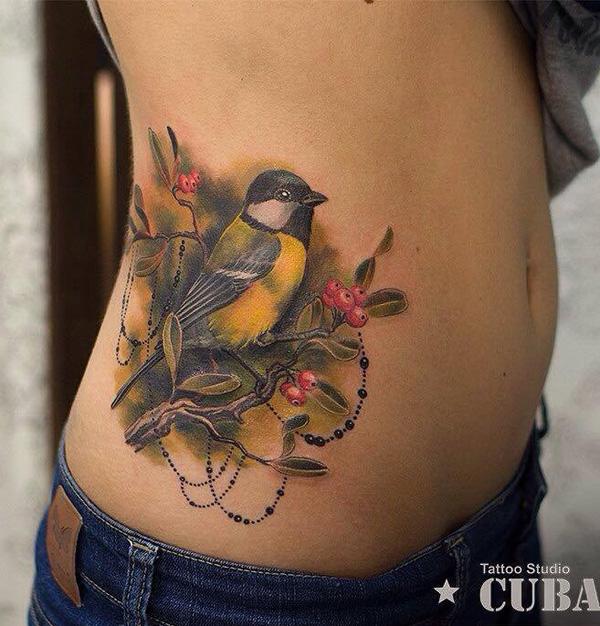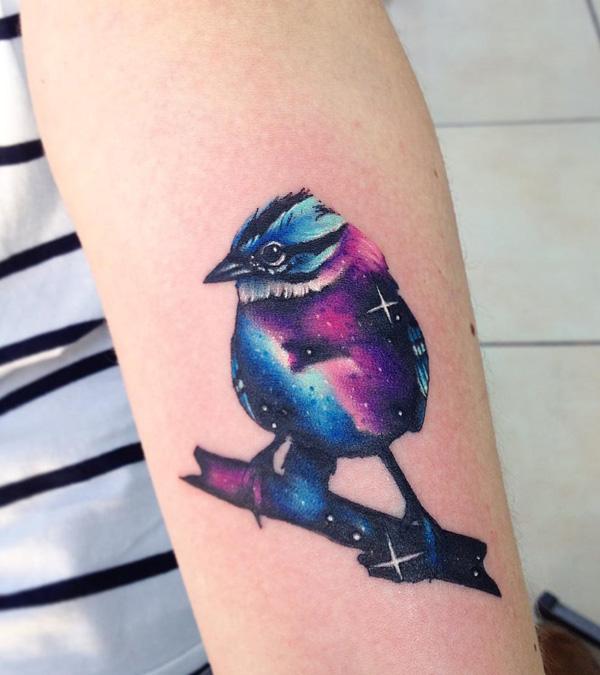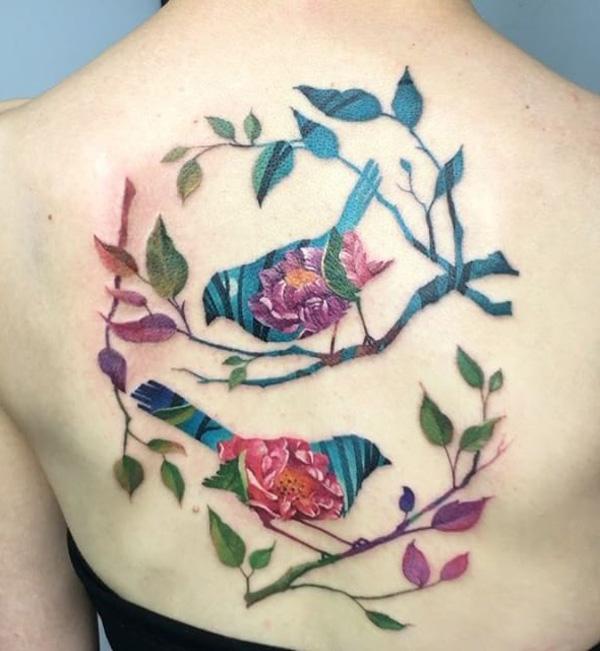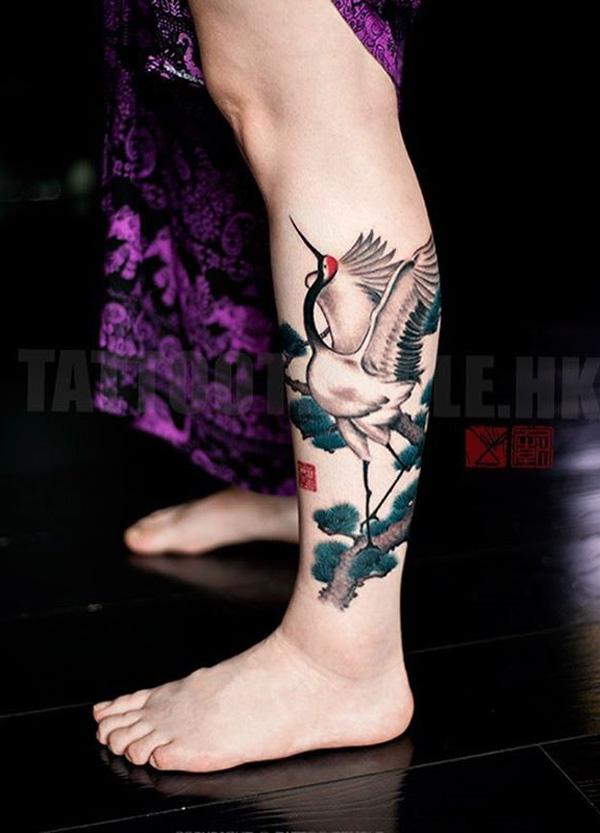 Crane calf tattoo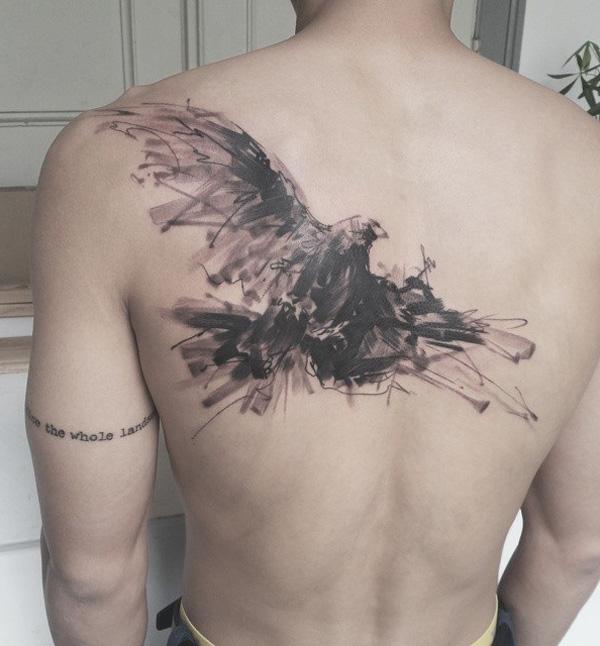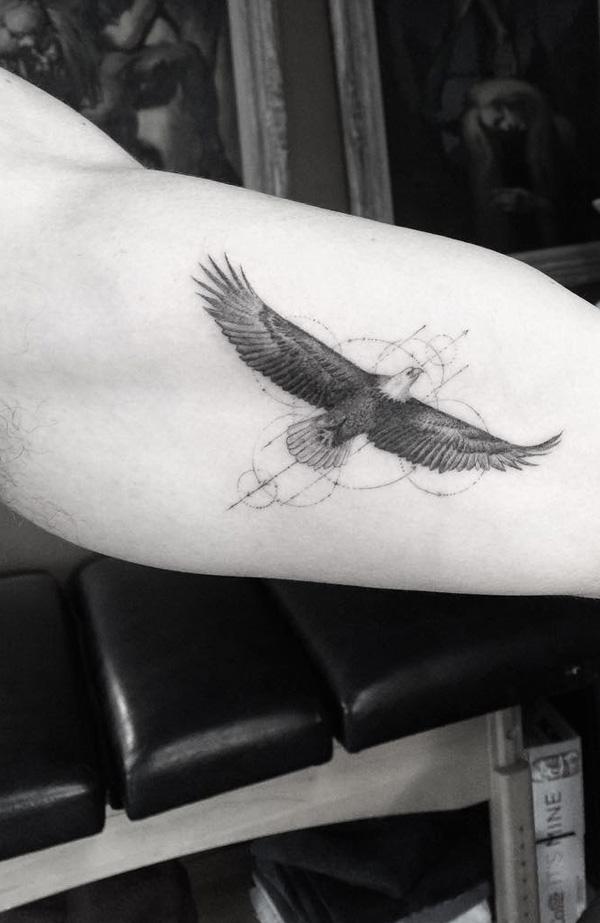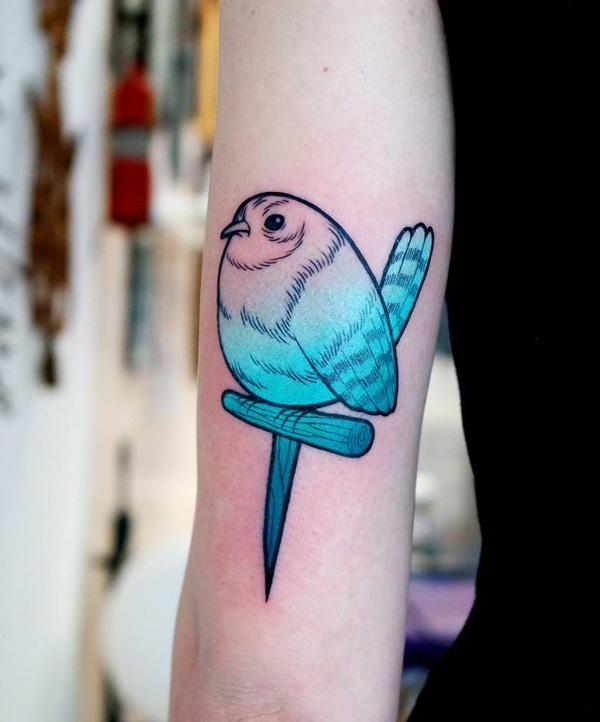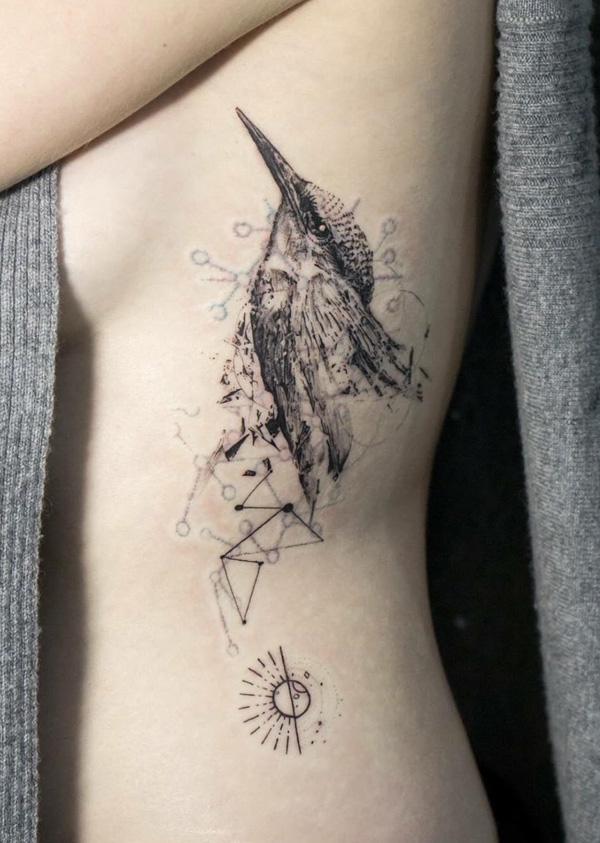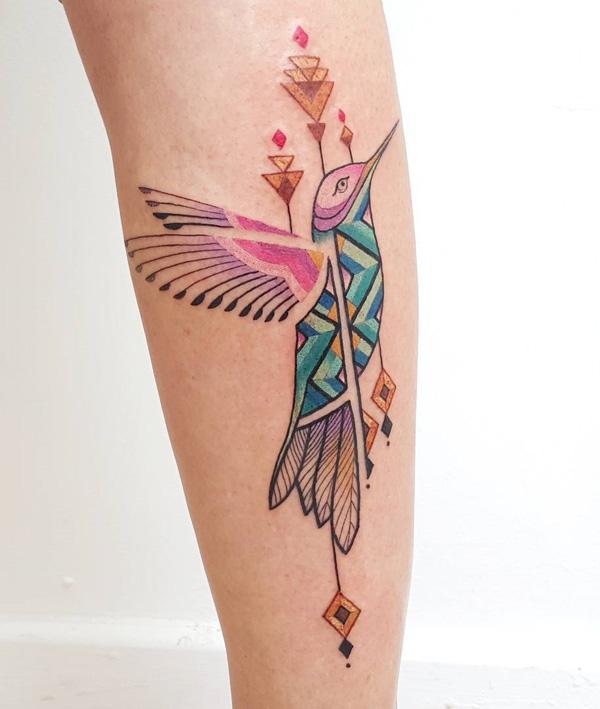 Hummingbird tattoo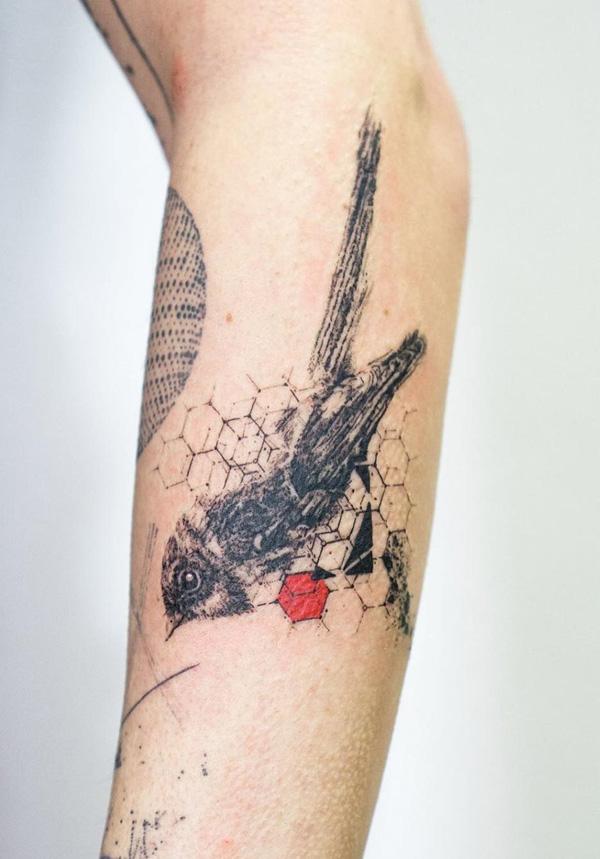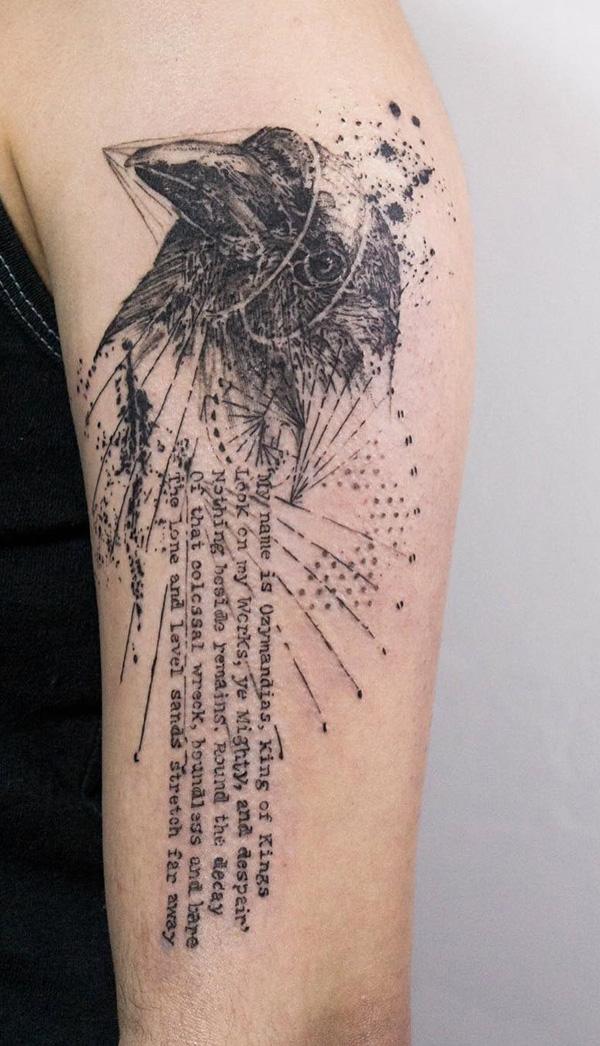 Illustration style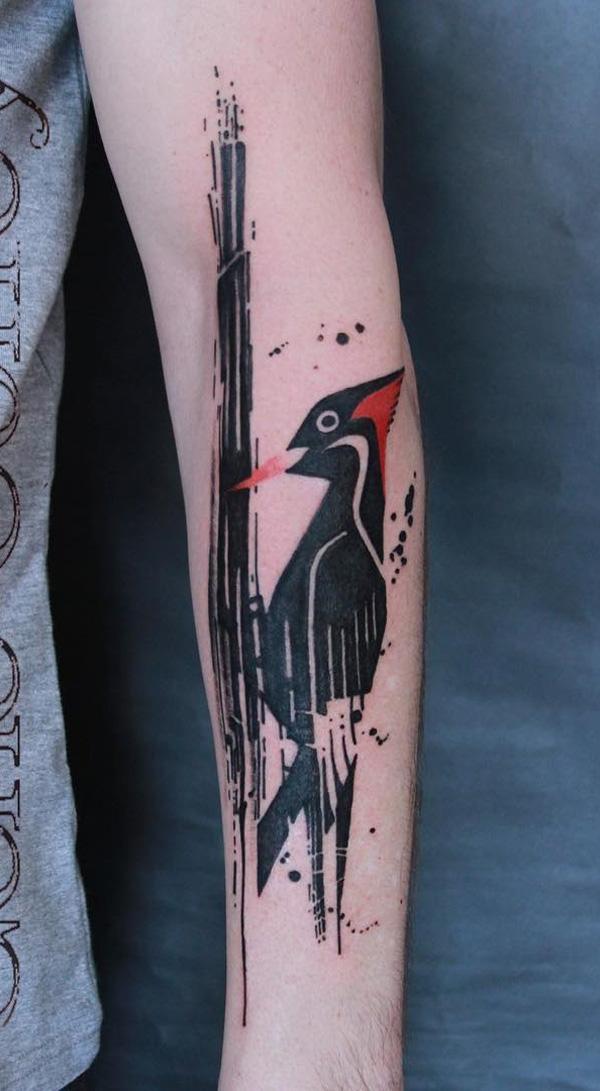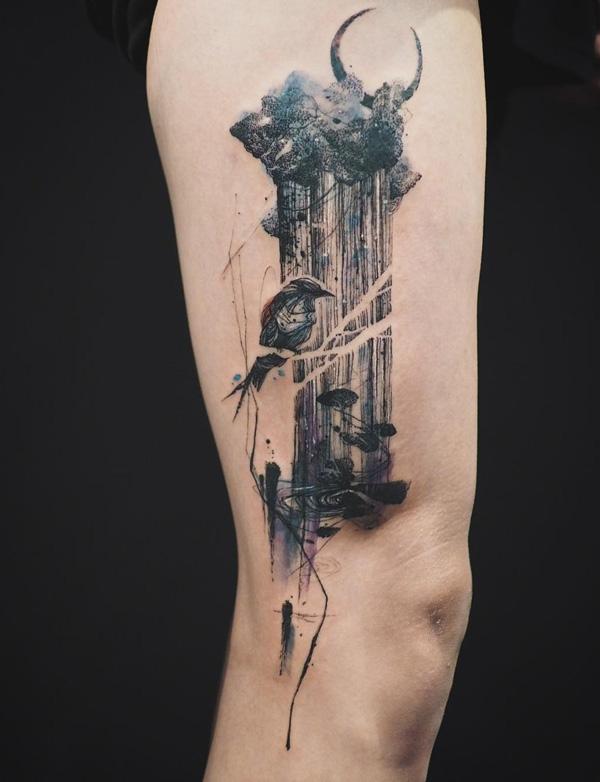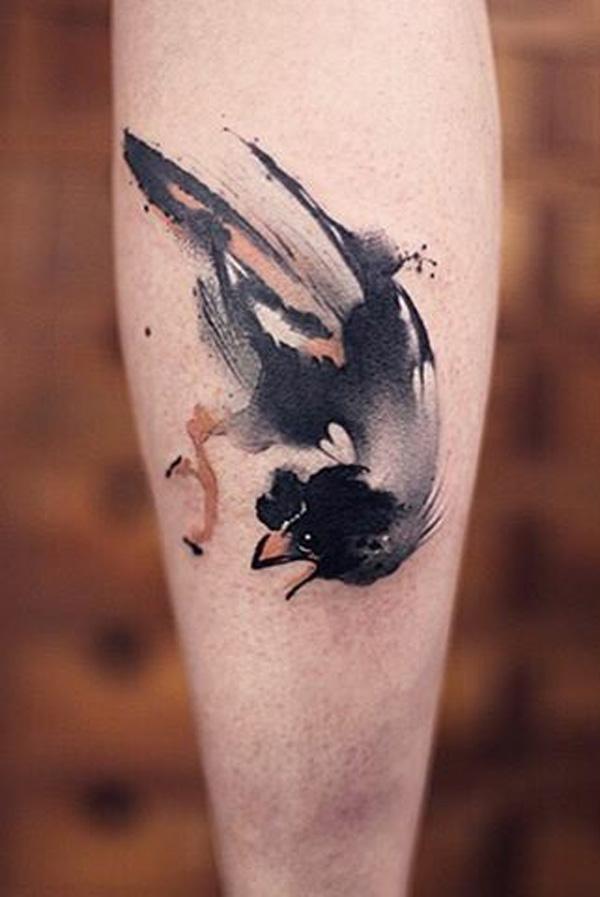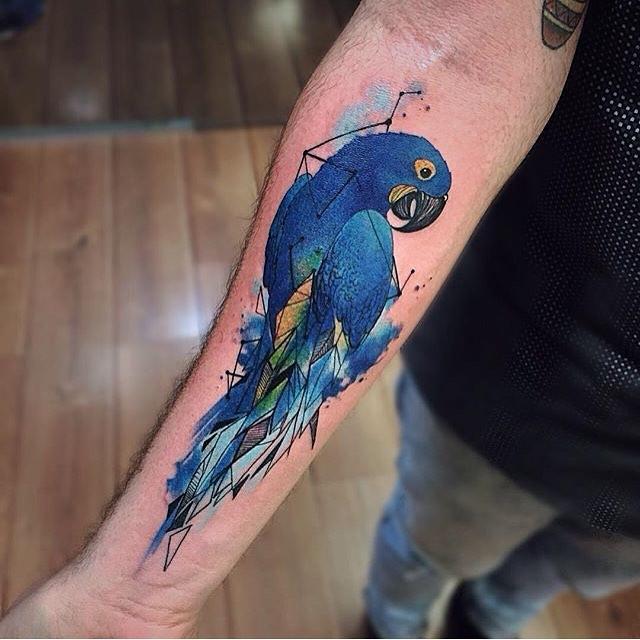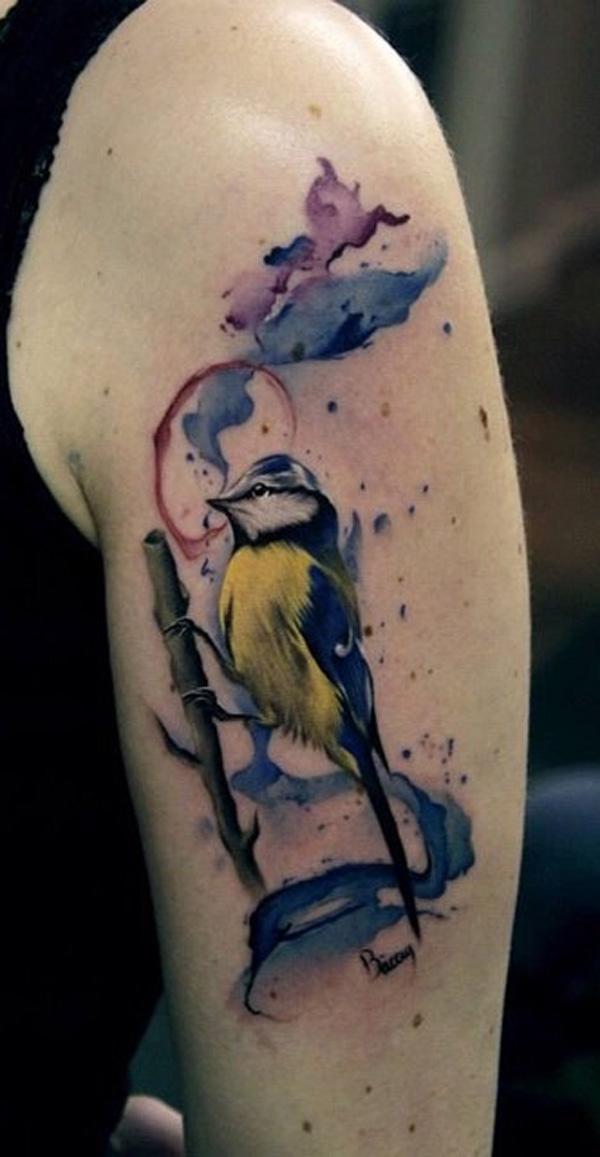 Parus venustulus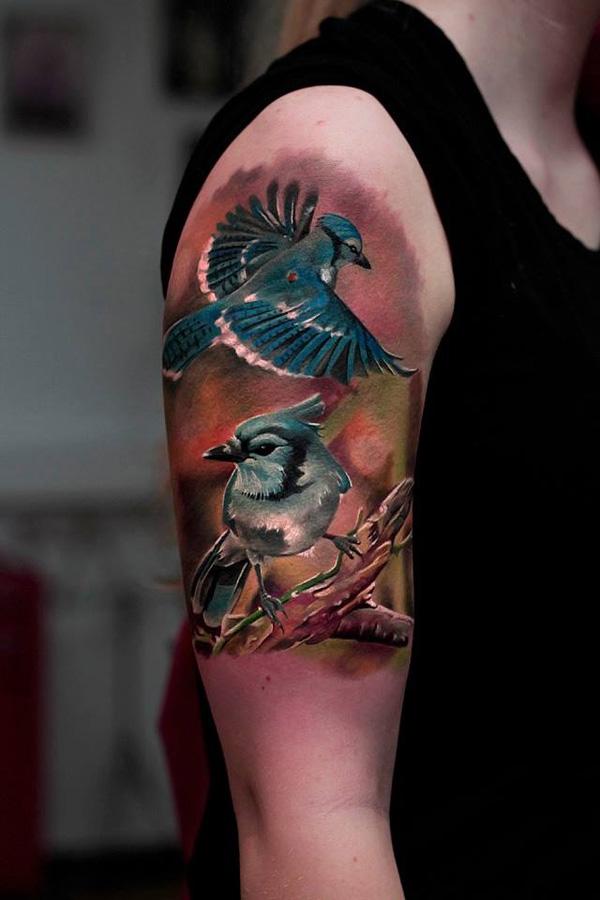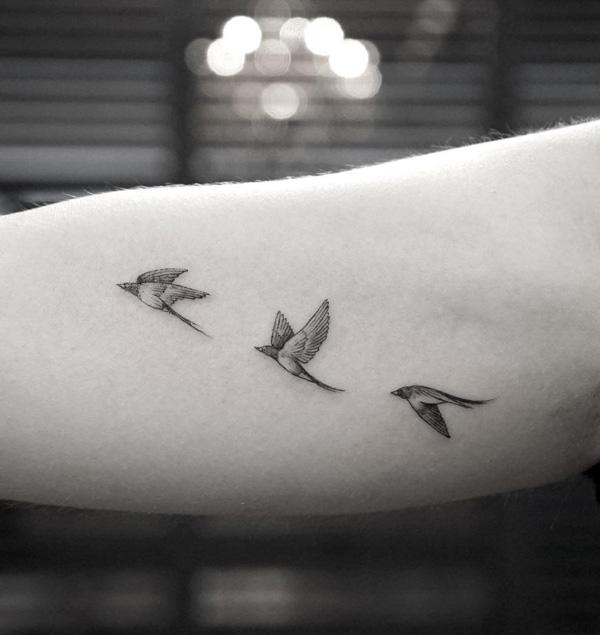 Small flying birds tattoo for girl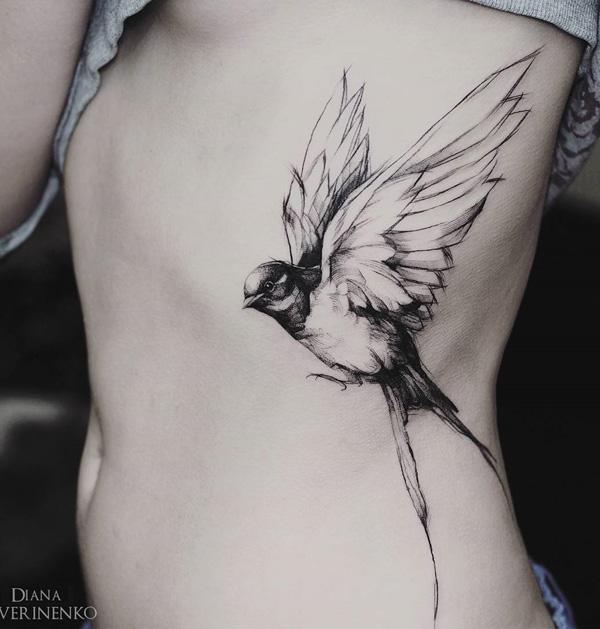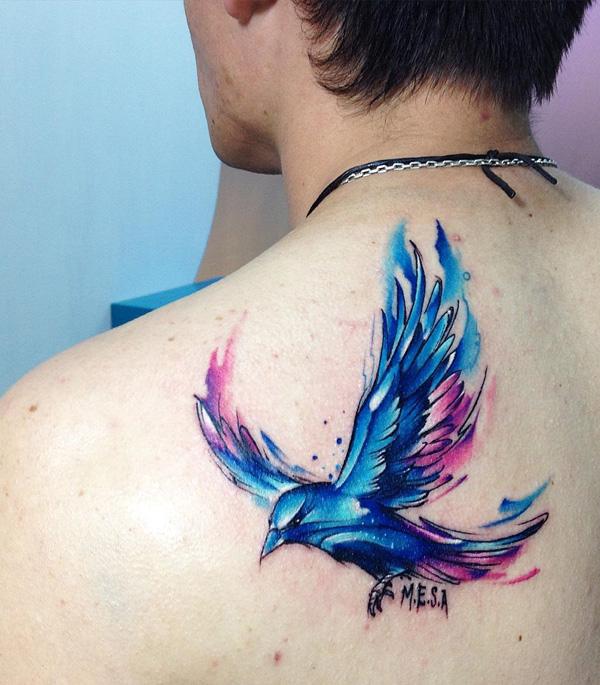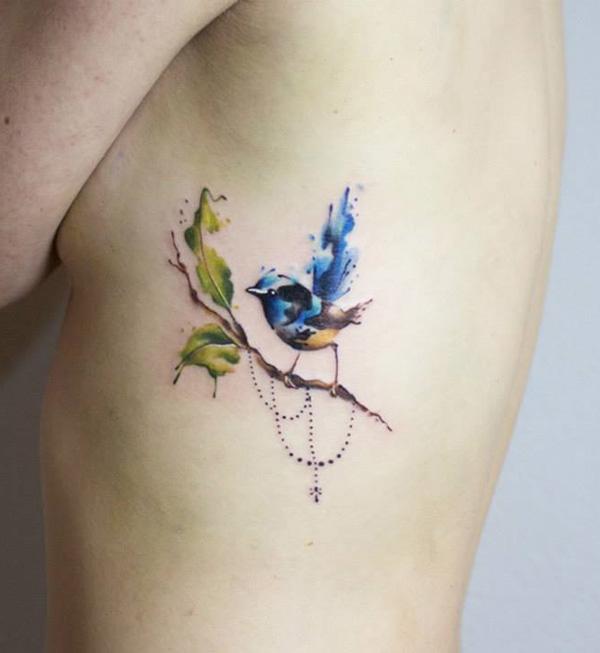 Watercoloe leaves and Bird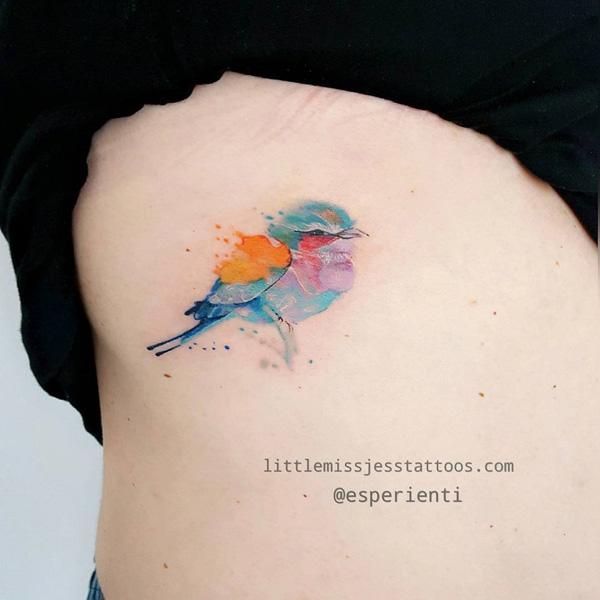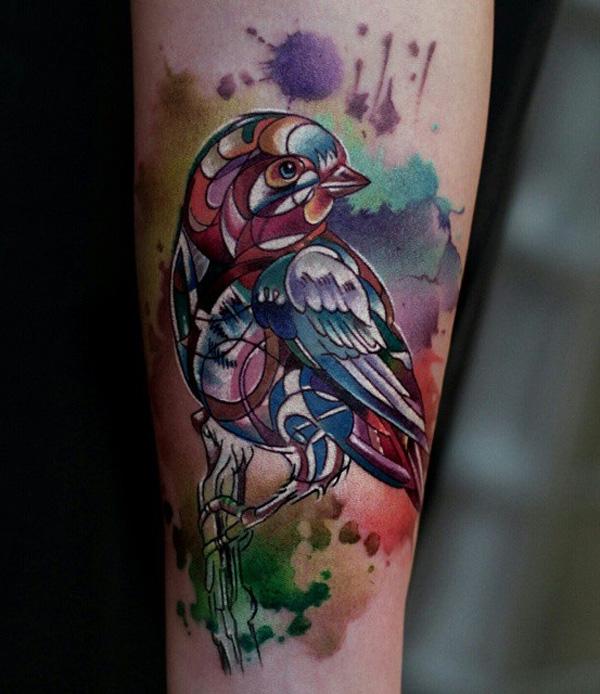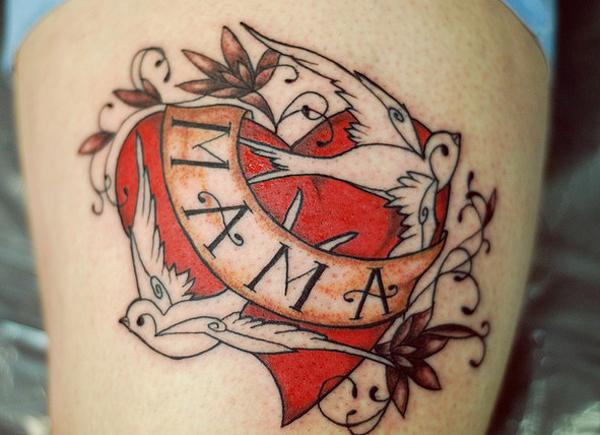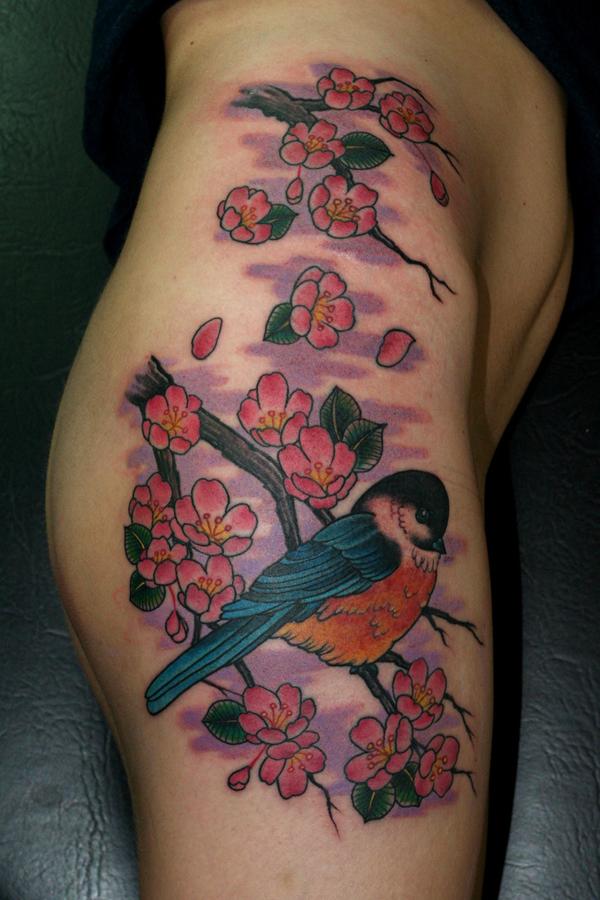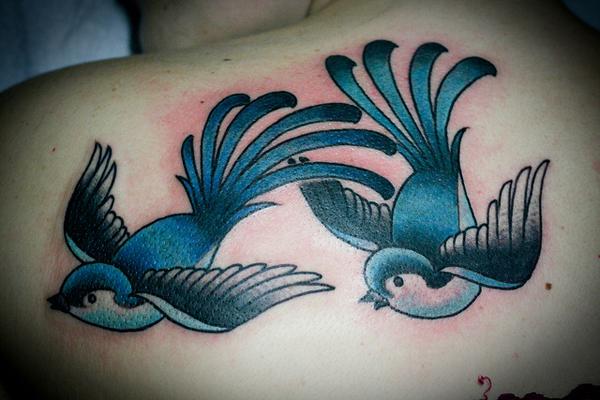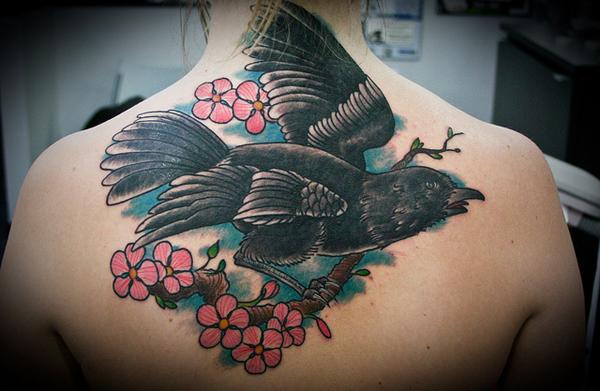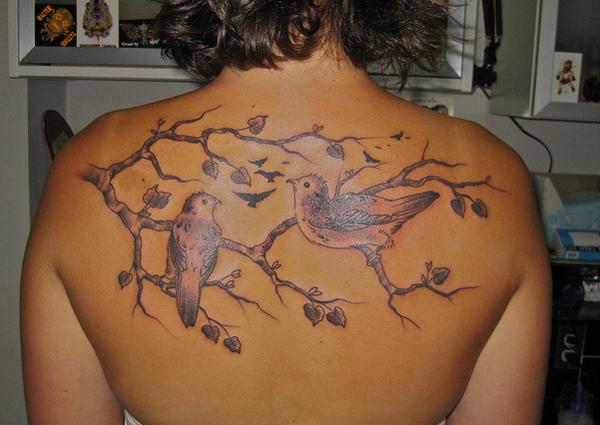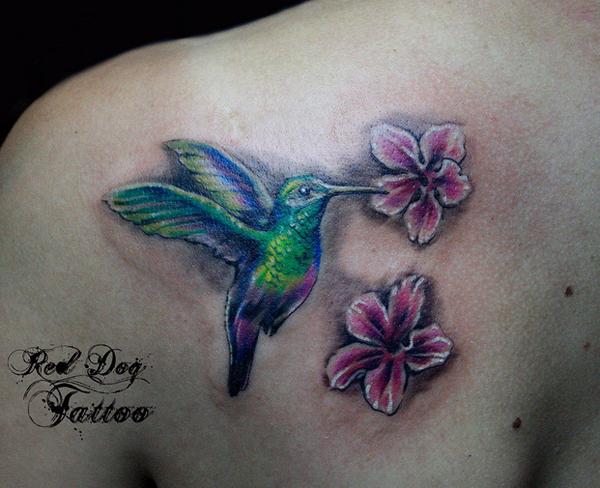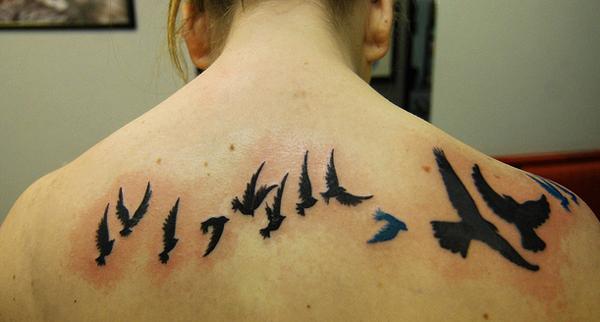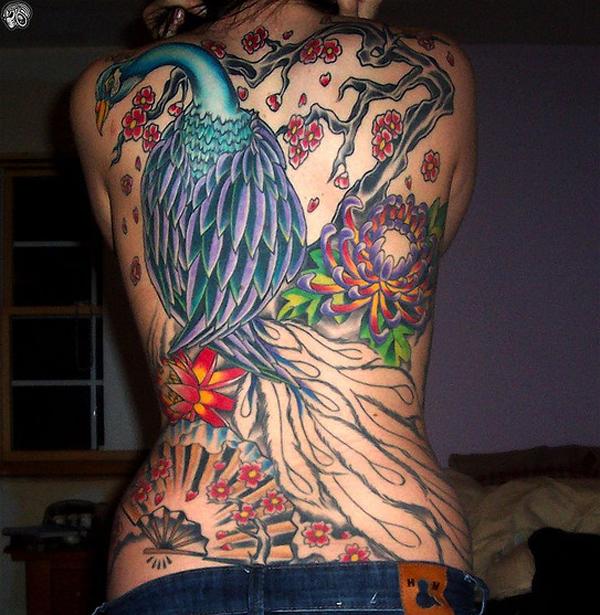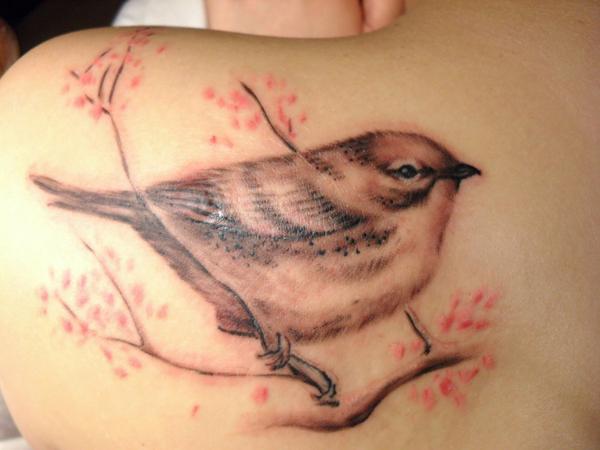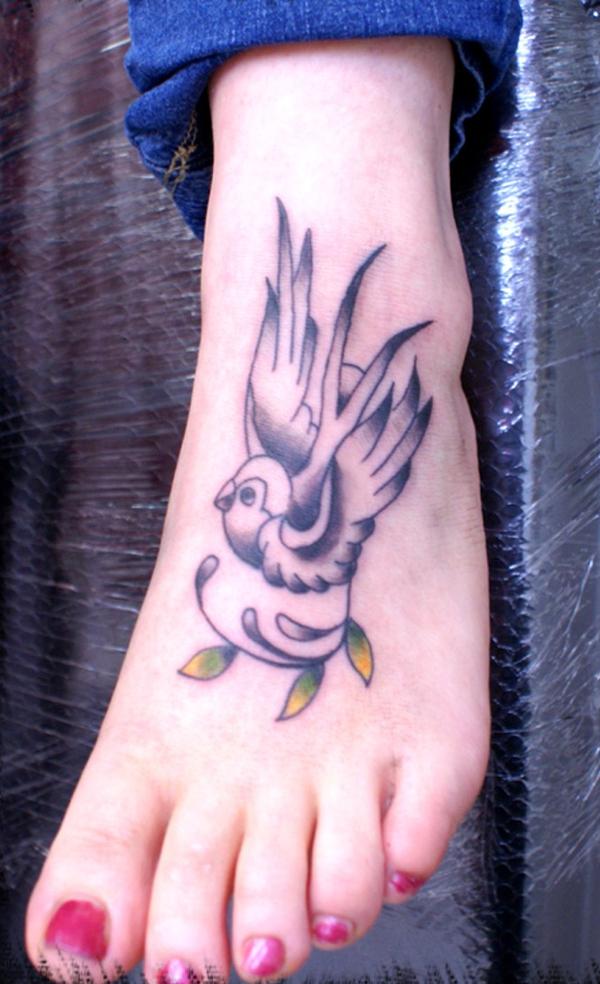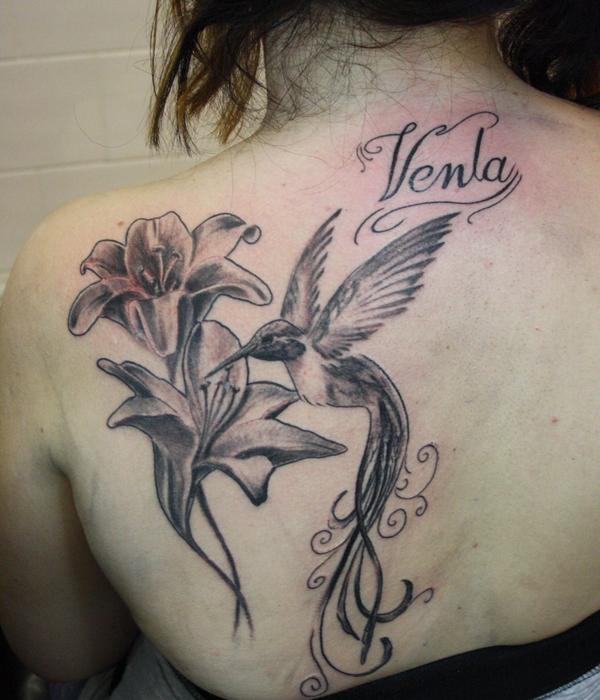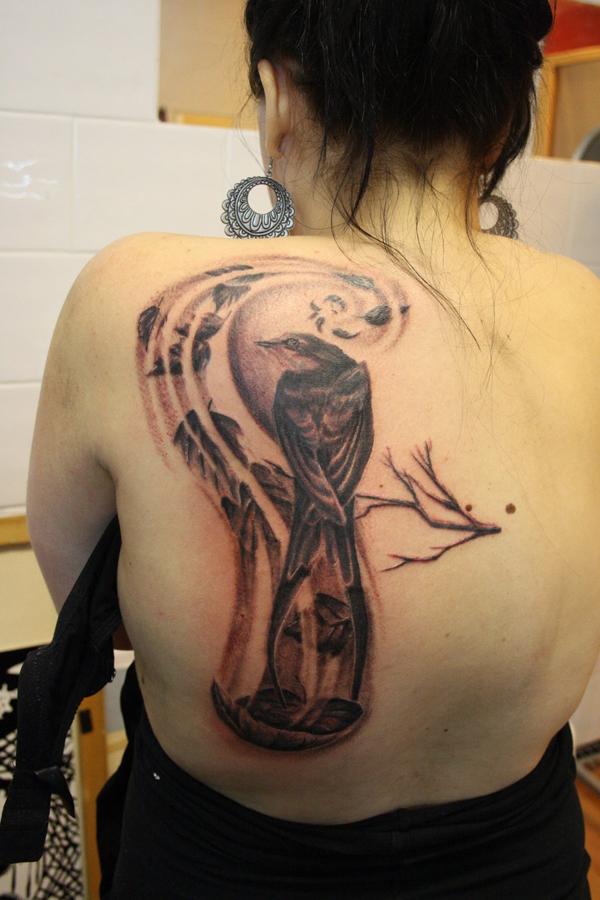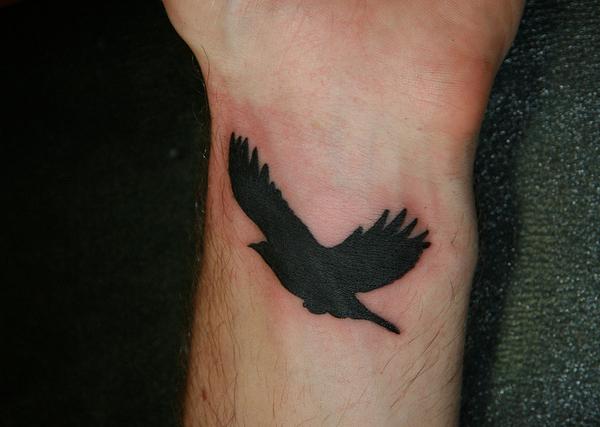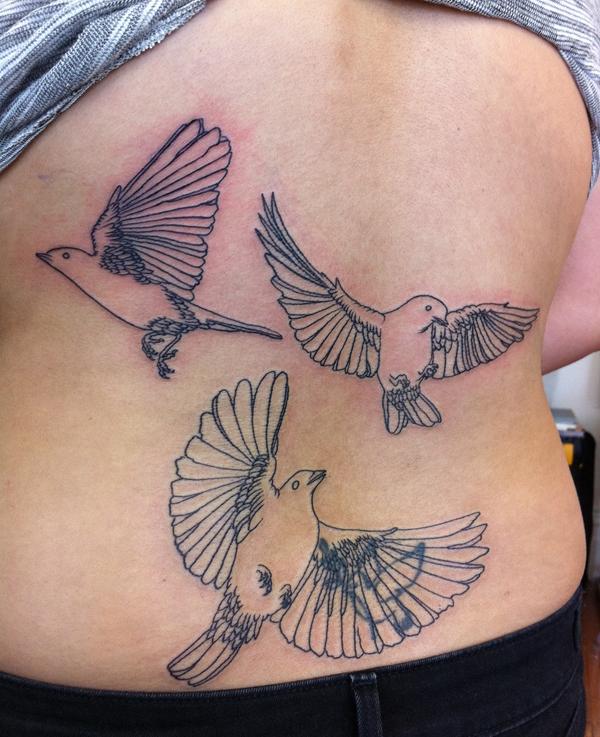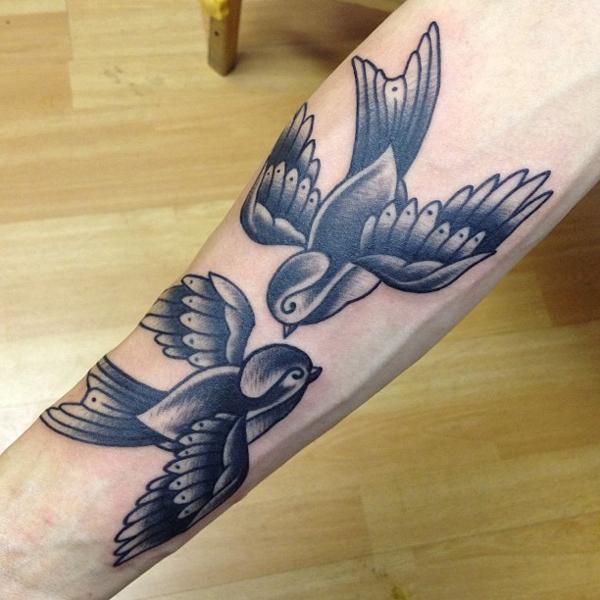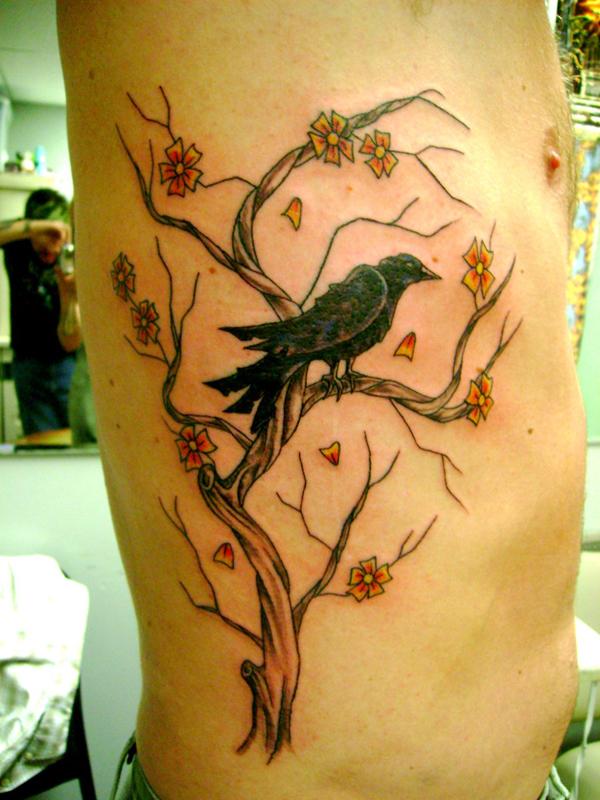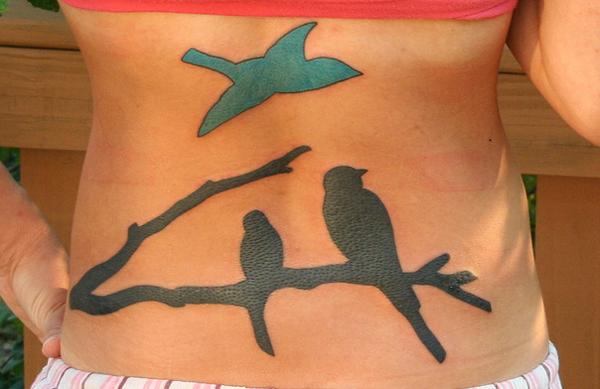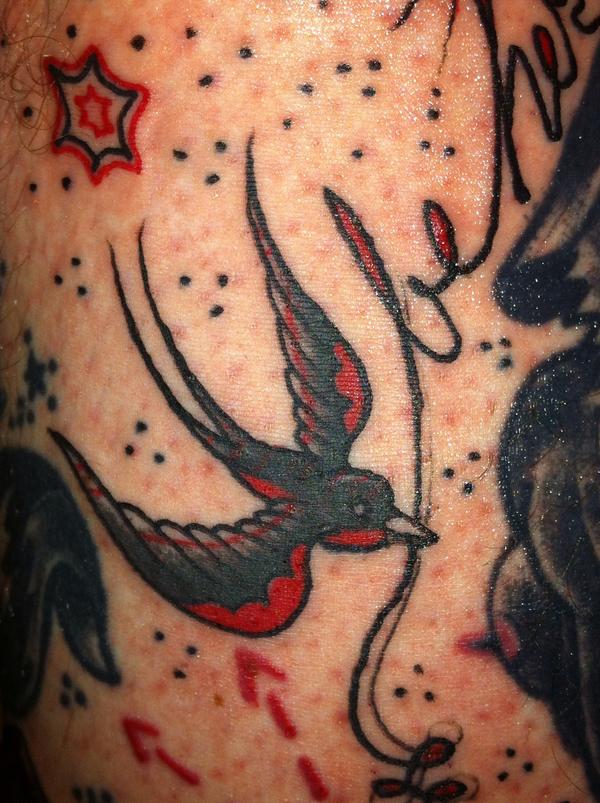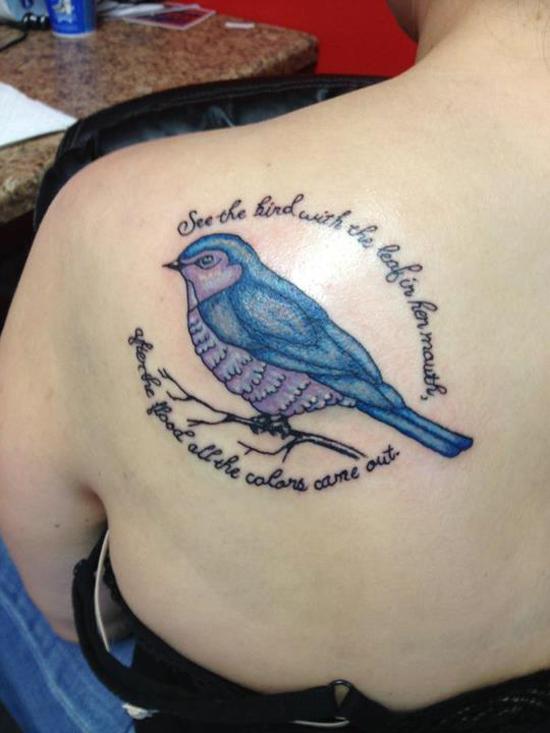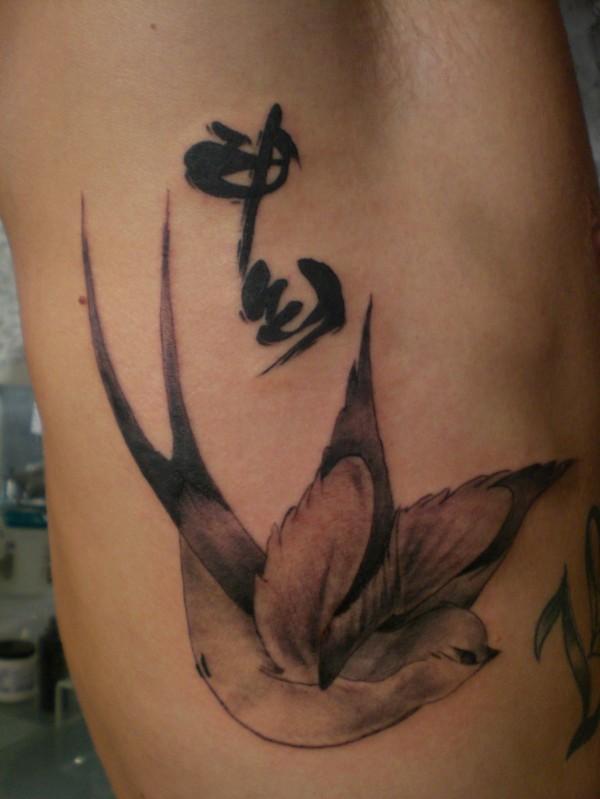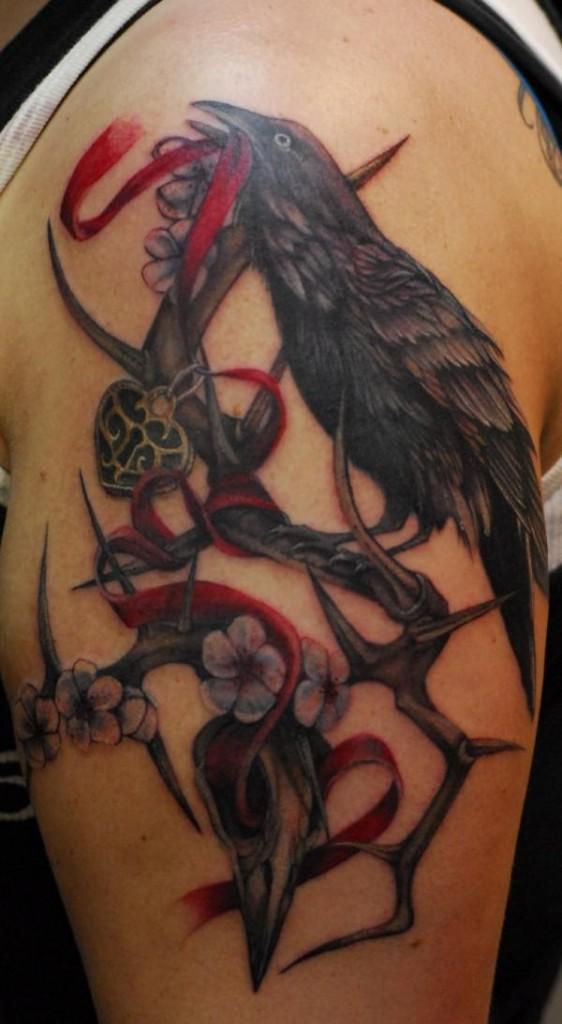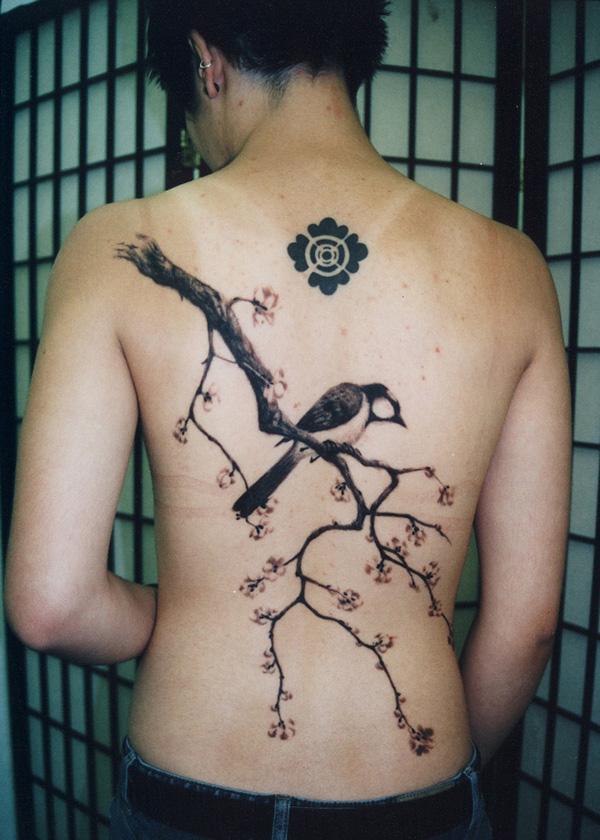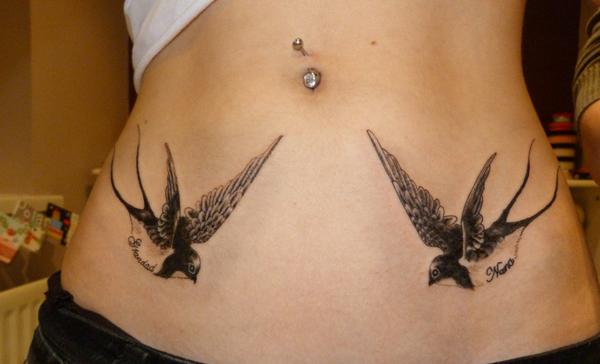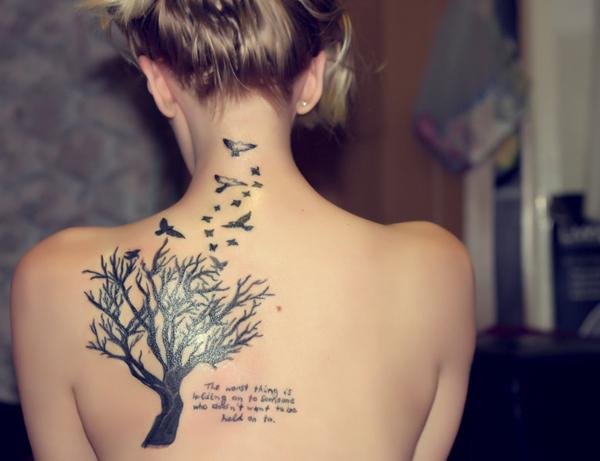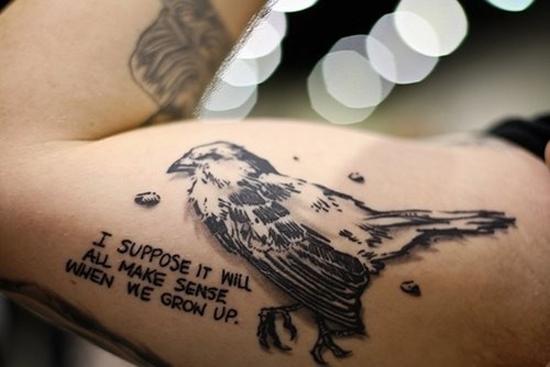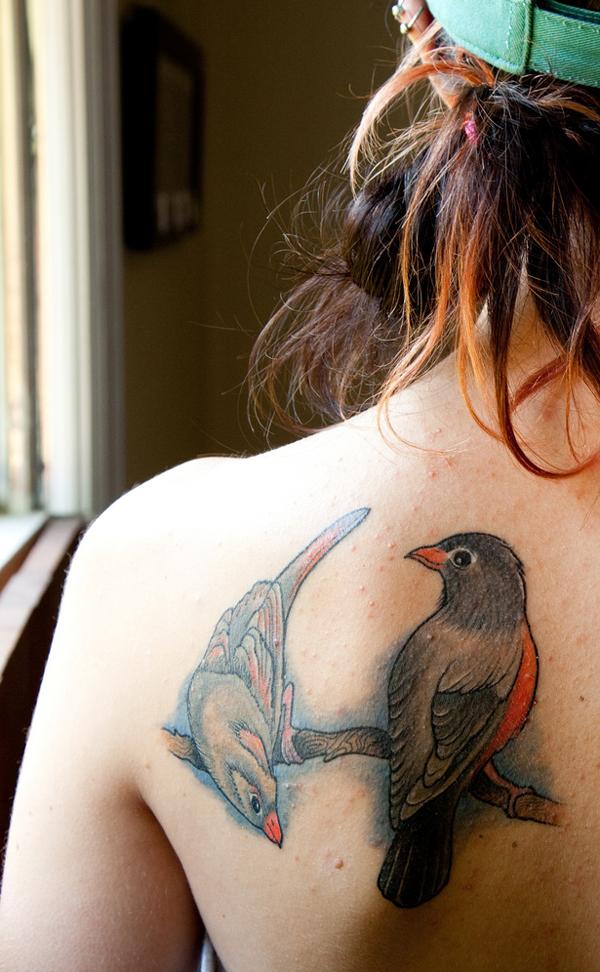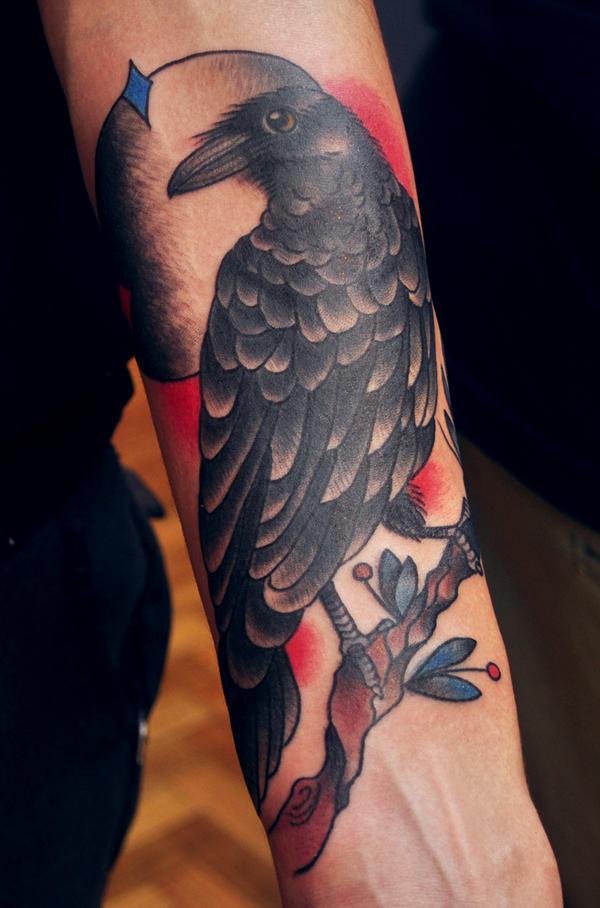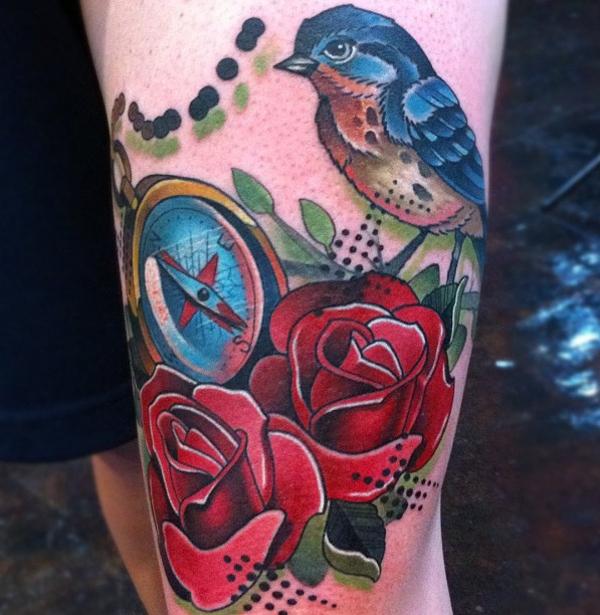 Steve Martin – Black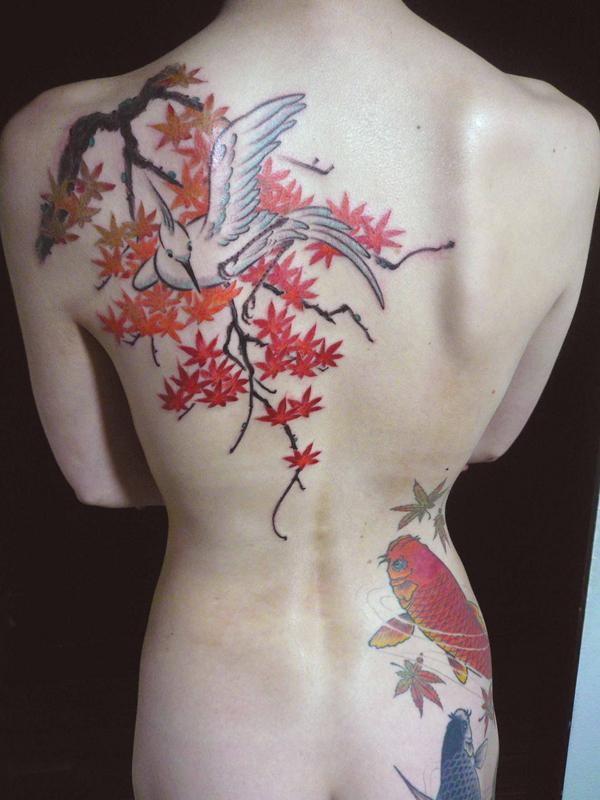 Long tail sirasagi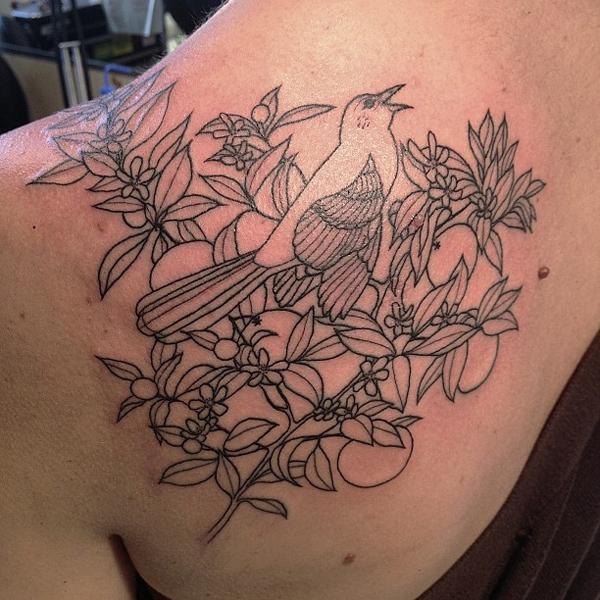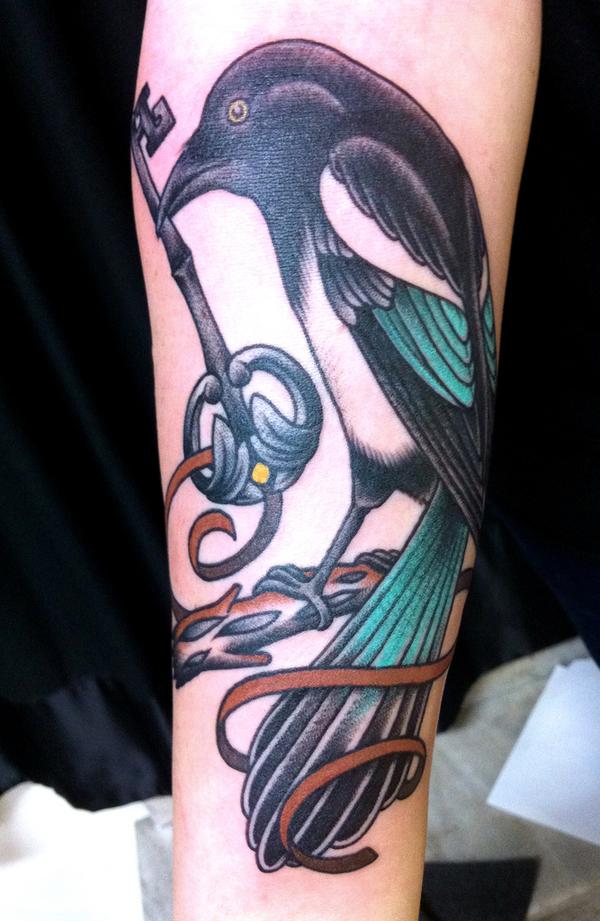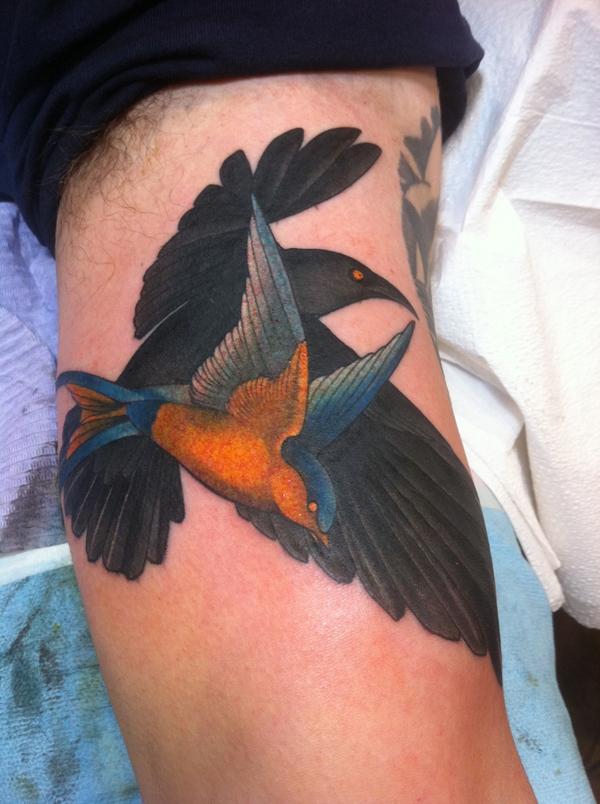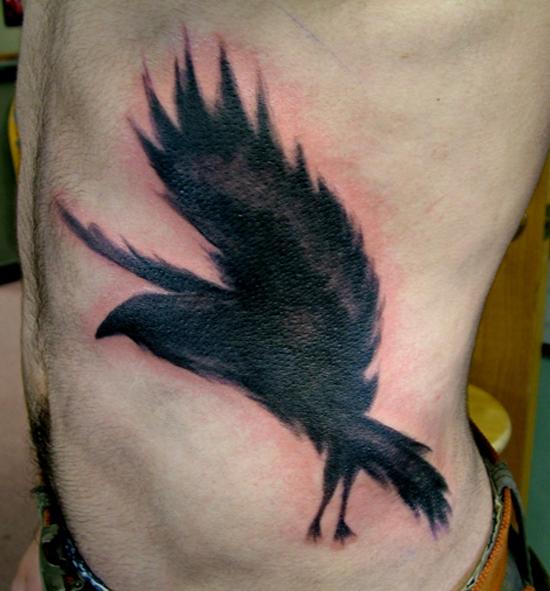 Raven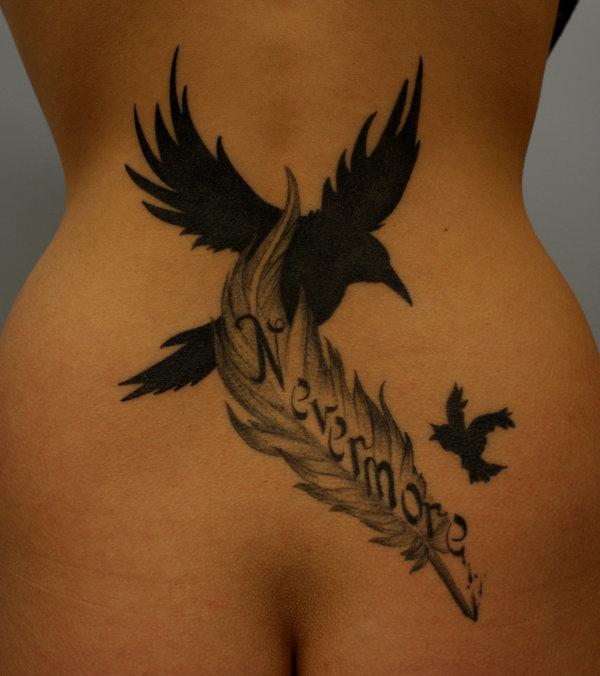 Emily's Tattoo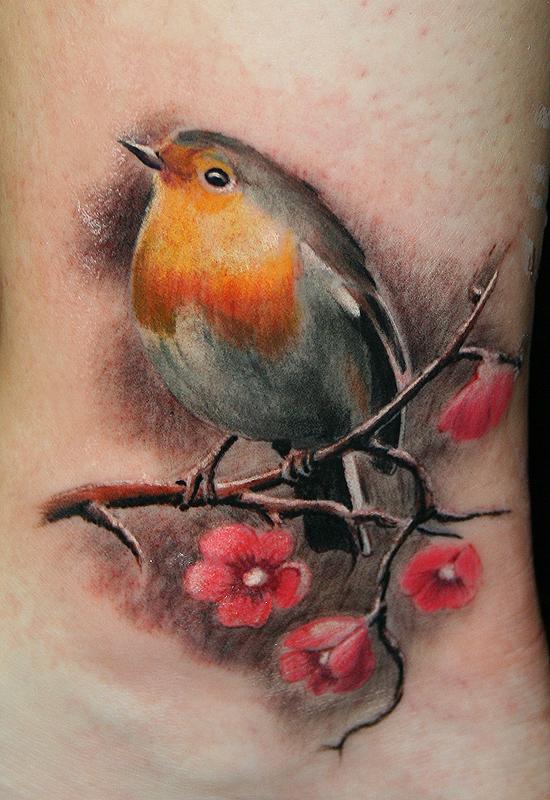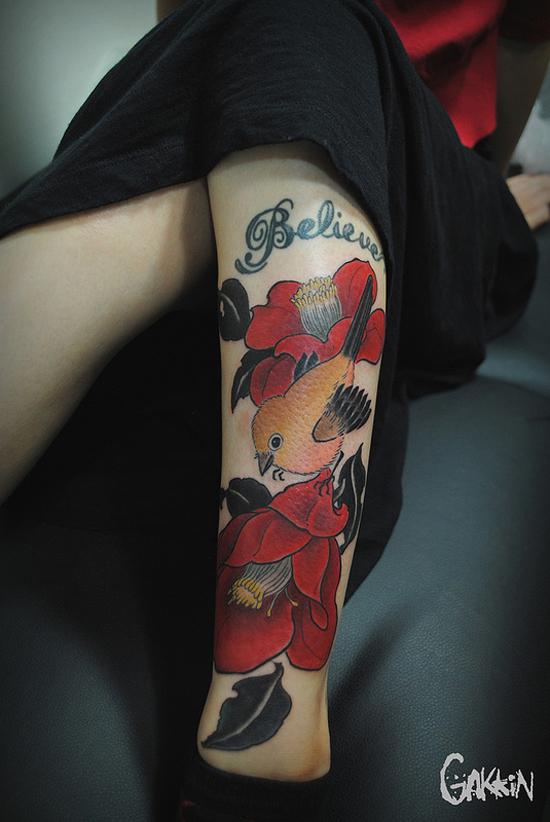 Tattooe by Gakkin,Kyoto