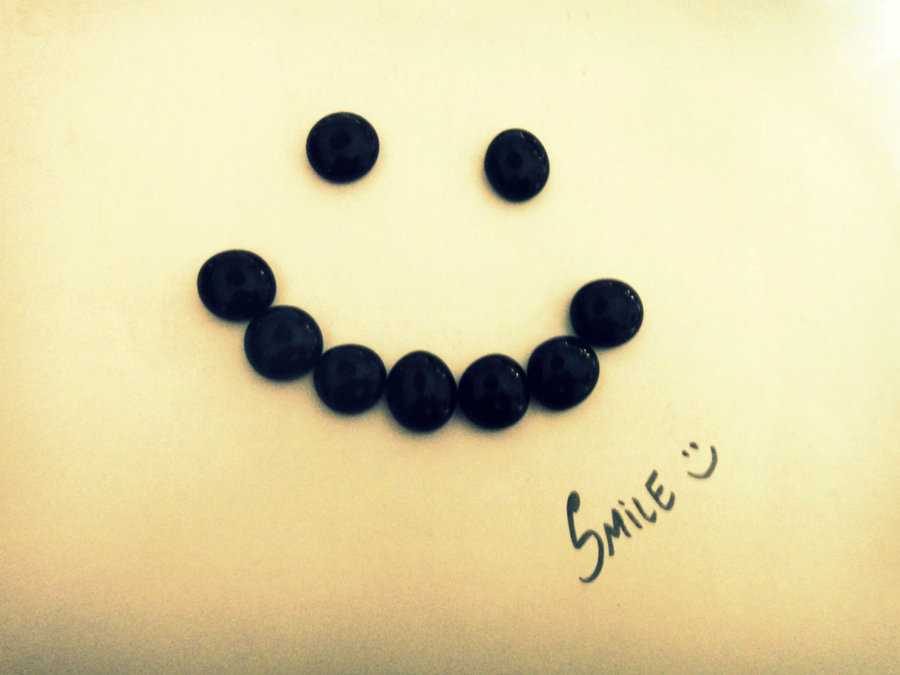 The Power of A Word

Smile is always a smart thing to do, don't you think? And the reason why this is true is not at all related to the "fact" that faking a smile is better than standing there with a sad face, like many people seem to think nowadays. On the contrary, a genuine smile can have many shapes and meanings, it can communicate different things, it can be a sign a complicity or simply the expression of pure empathy. You don't even need to think about it too much: just smile.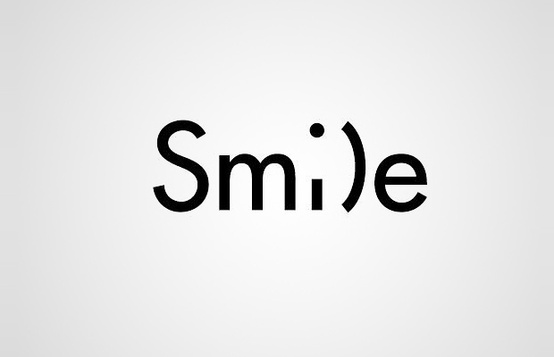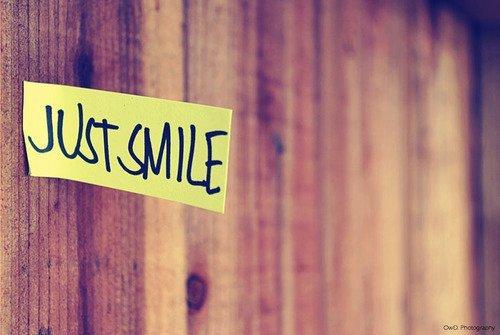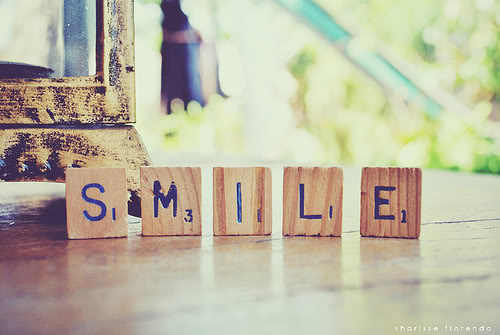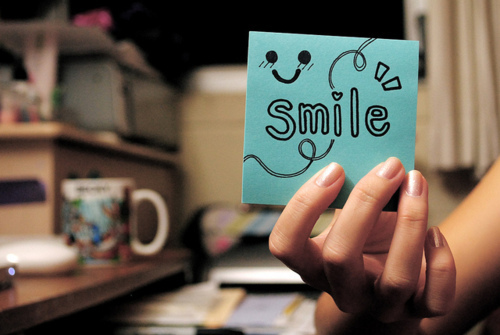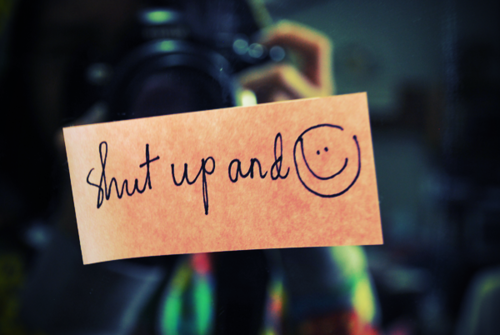 Author Unknown
A Sign of Love… and More
A smile can be the most romantic thing in the world. It can be the bridge between two people, the secret messenger hired by lovers and friends, the pure embodiment of a character. It can be sweet and sexy… or simply breathtaking. It can change the way a day is going and it can be the background of an entire life. If you are looking for a special gift, if you are thinking about doing something beautiful, just smile!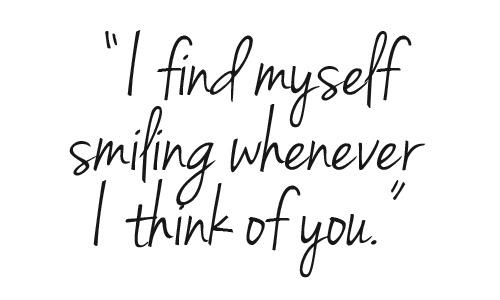 I find myself smiling whenver I think of you. ~ Author Unknown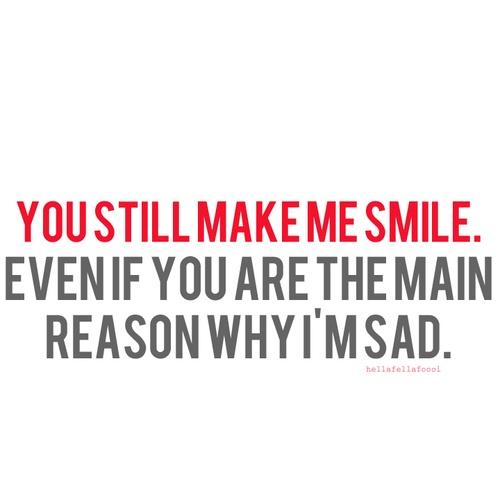 You still make me smile. Even if you are the main reason why I'm sad. ~ HellaFellaFool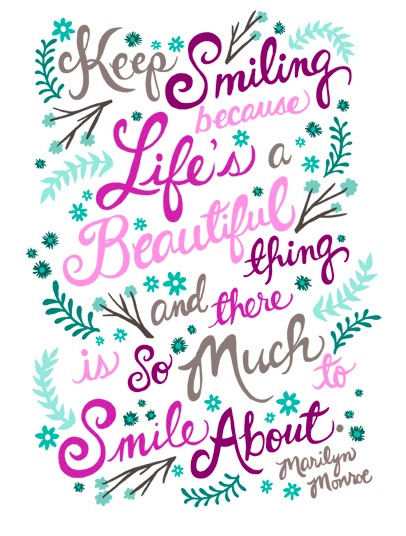 Keep smiling, because life's a beautiful thing and there's so much to smile about. ~ Marilyn monroe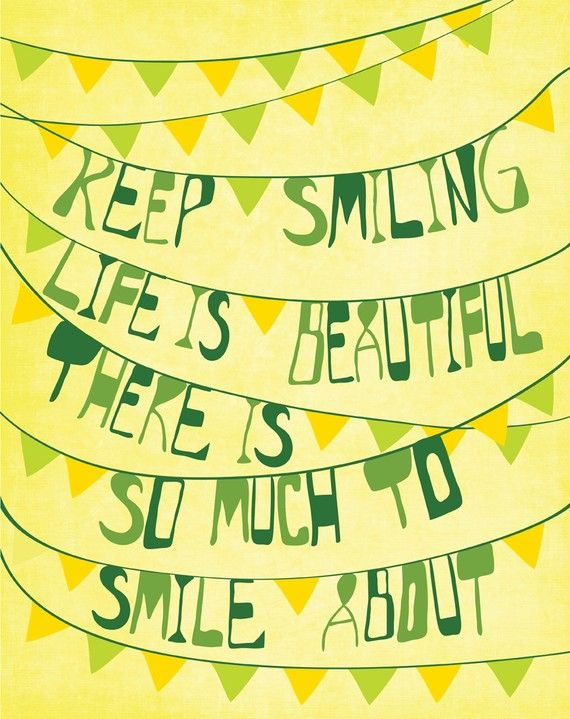 Keep smiling Life is beautiful there is so much to smile about. ~ Marilyn monroe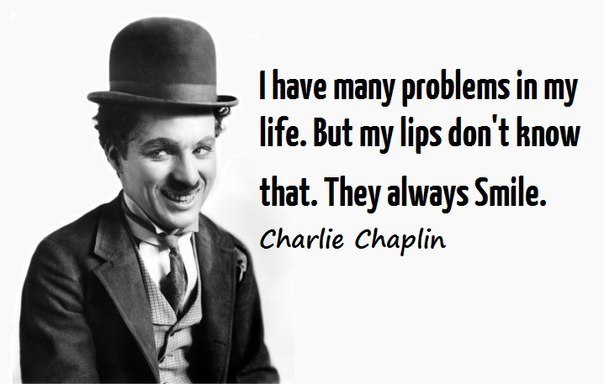 I have many problems in my life. But my lips don't know that. They always smile. ~ Charlie Chaplin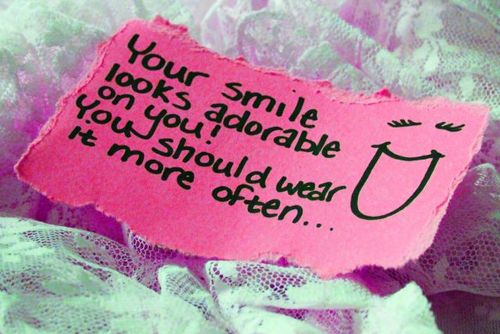 Your smile looks adorable on you! You should wear it more often… ~ Author Unknown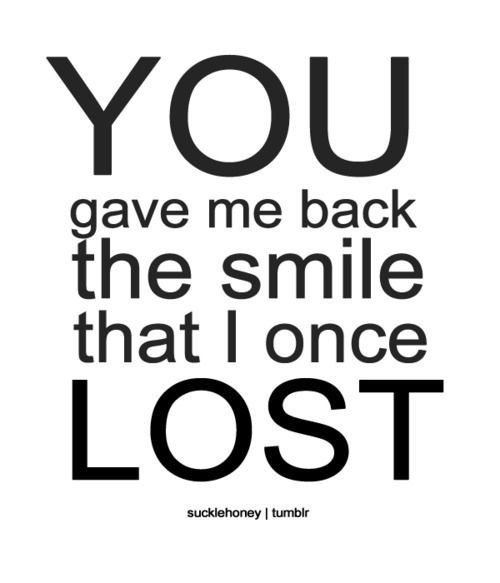 You give me back the smile that I once lost. ~ Sucklehoney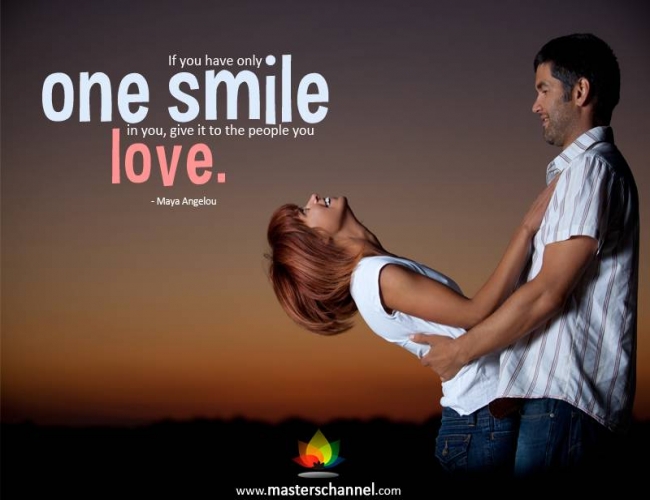 If you have only one smile in you, give it to the people you love. ~ Maya Angelou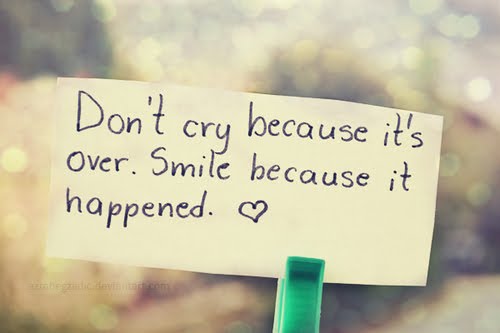 Don't cry because it's over. Smile because it happened. ~ Dr. Seuss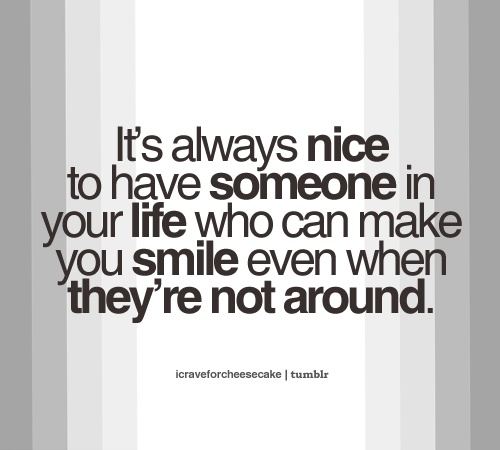 It's always nice to have someone in your life who can make you smile even when they're not around.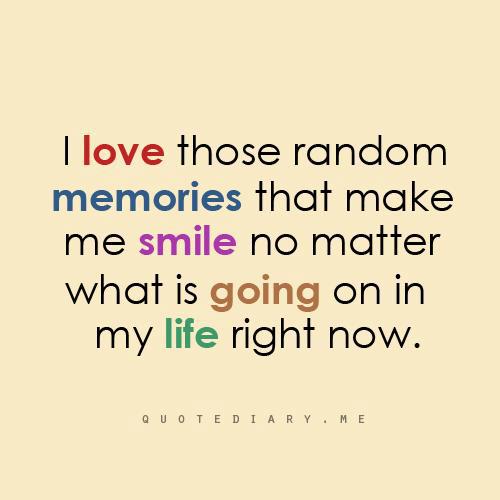 I love those random memories that make me smile no matter what is going on in my life right now.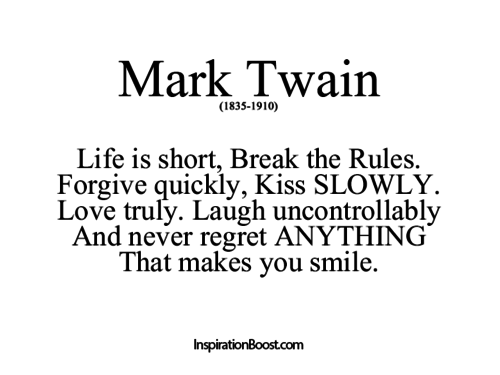 Life is short, Break the Rules. Forgive quickly, Kiss SLOWLY. Love truly. Laugh uncontrollably And never regret ANYTHING That makes you smile. ~ Mark Twain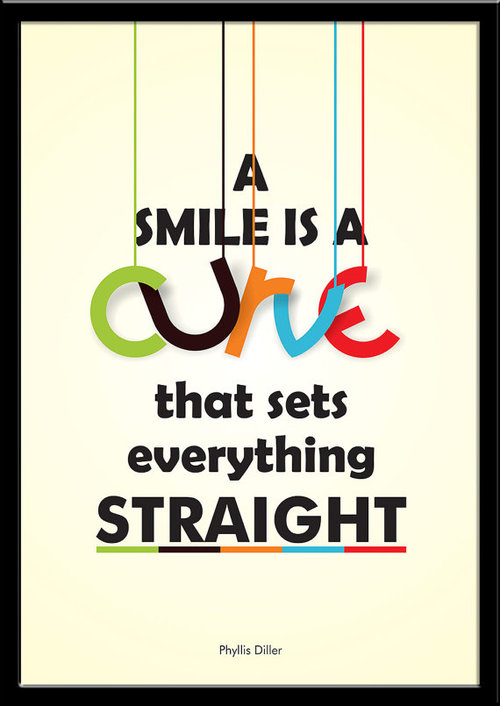 A smile is a curve that sets everything straight ~ Author Unknown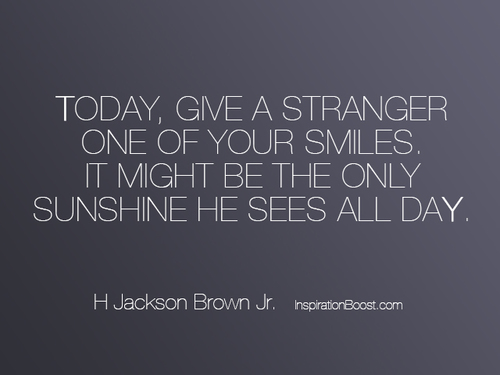 Today, give a stranger one of your smiles. It might be the only sunshine he sees all day. ~ H Jackson Brown Jr.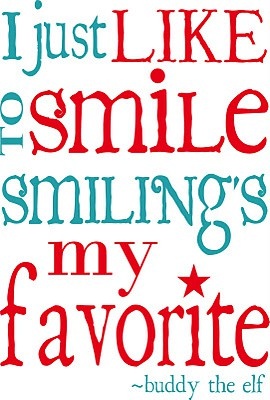 I just like to smile smiling's my favorite ~ Buddy the Elf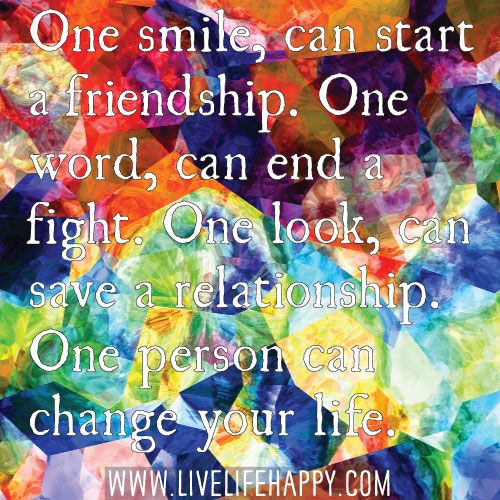 One smile, can start a friendship. One word, can end a fight. One look, can save a relationship. One person can change your life. ~ Author Unknown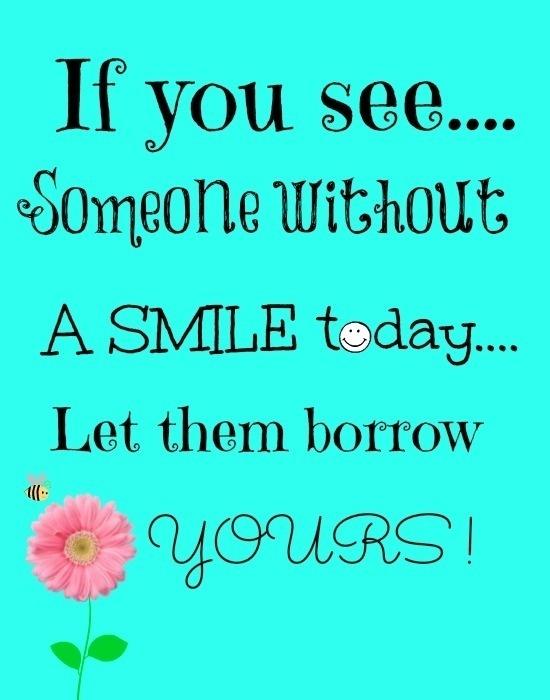 If you see someone without a smile today… Let them borrow yours! ~ Author Unknown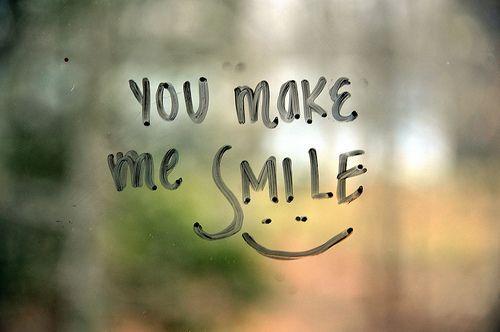 You make me smile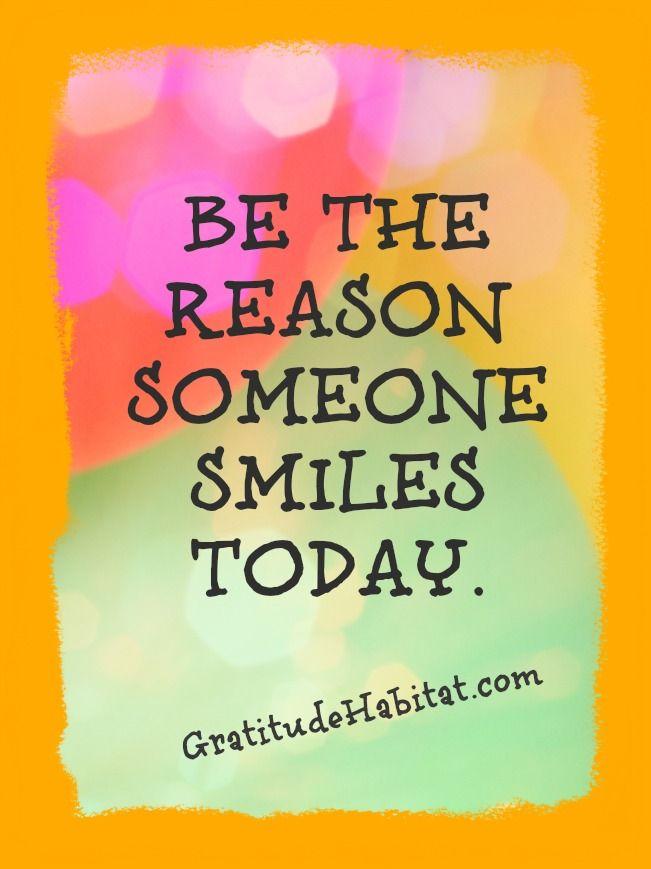 Be the reason someone smiles today. ~ Author Unknown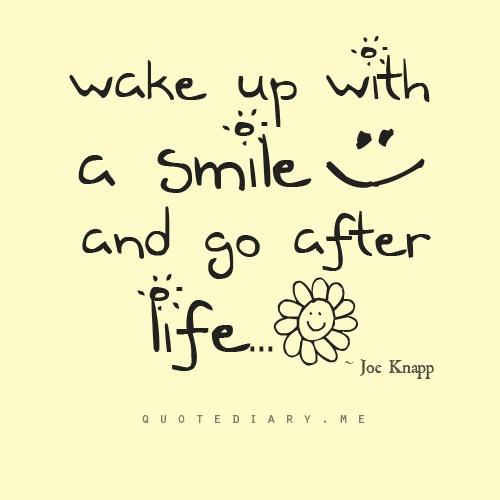 Wake up with a smile and go after life. ~ Joe Knapp
I'll look back on this and smile because it was life and I decided to live it. ~ Author Unknown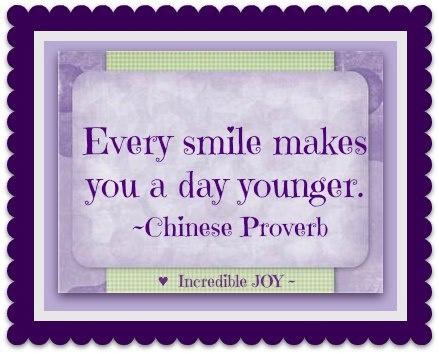 Every smile makes you a day younger. ~ Chinese Proverb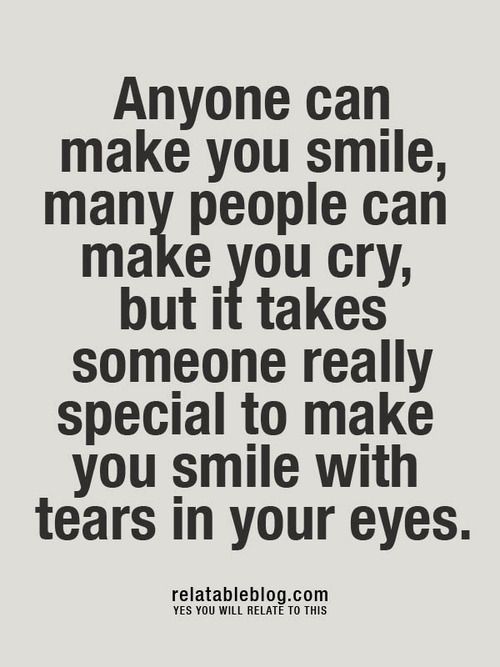 Anyone can make you smile, many people can make you cry, but it takes someone really special to make you smile with tears in your eyes. ~ Author Unknown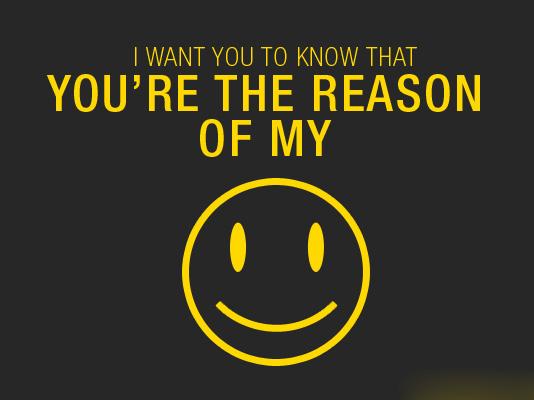 I want yout to know that you're the reason of my smile. ~ Author Unknown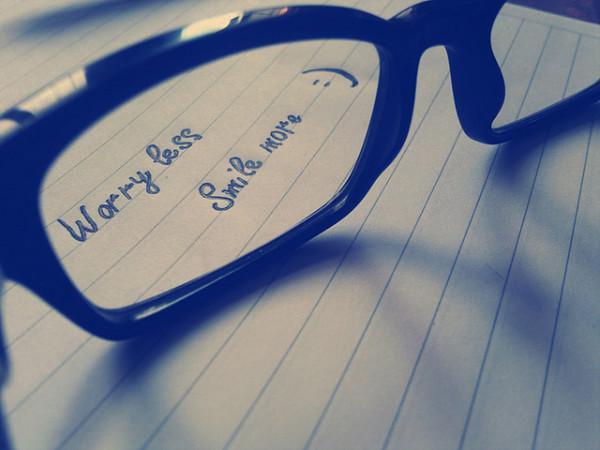 Worry less and smile more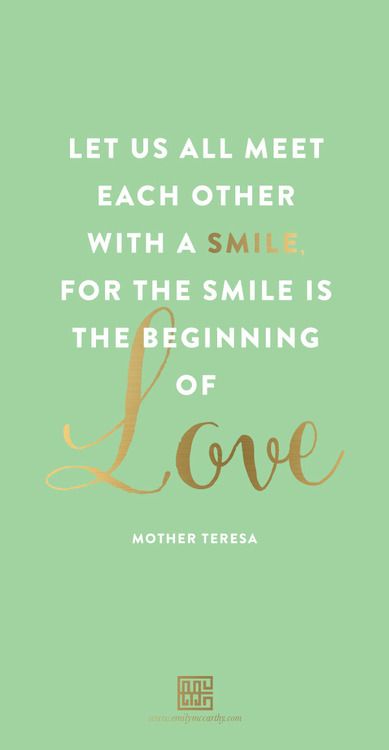 Let us all meet each other with a smile for the smile is the beginning of love. ~ Mother Theresa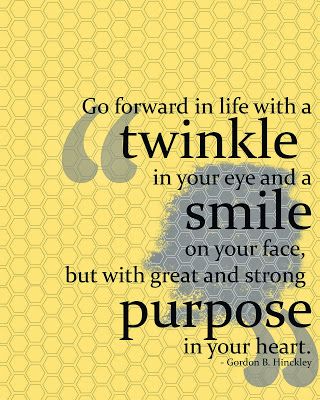 Go forward in life with a twinkle in your eye and a smile on your face, but with great and strong purpose in your heart. ~ Gordon B. Hinckley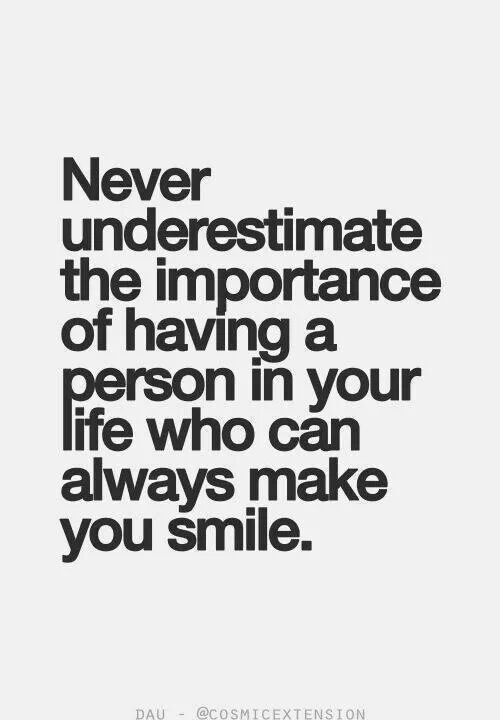 Never underestimate the importance of having a person in your life who can always make you smile. ~ Author Unknown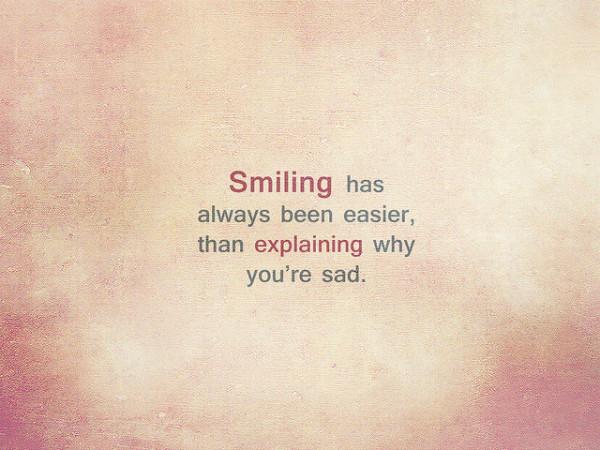 Smiling has always been easier, than explaining why you're sad. ~ Author Unknown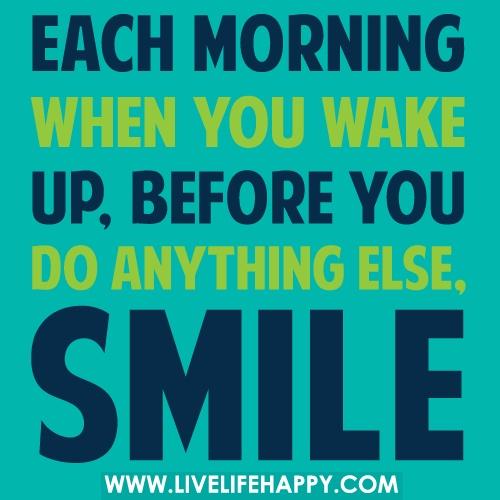 Each morning when you wake up, before you do anything else, smile.
Keep me calm and smile smile smile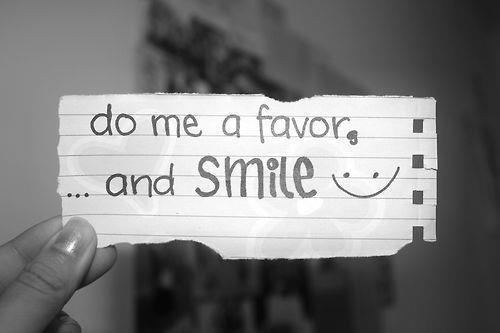 Do me a favor and smile.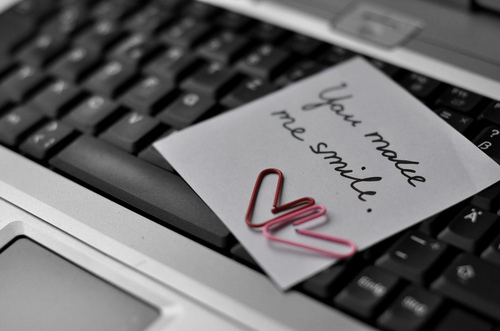 You make me smile.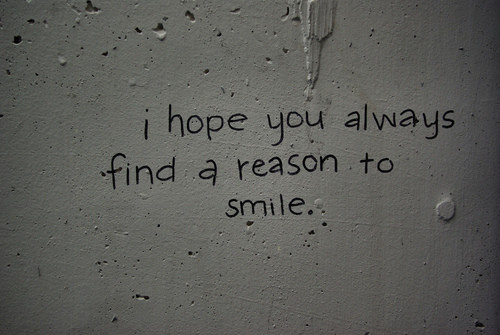 I hope you always find a reason to smile. ~ Author Unknown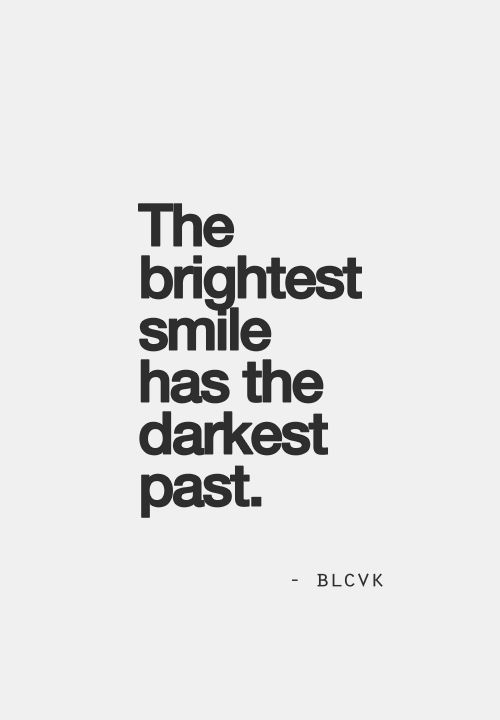 The brightest smile has the darkest past. ~ BLCVK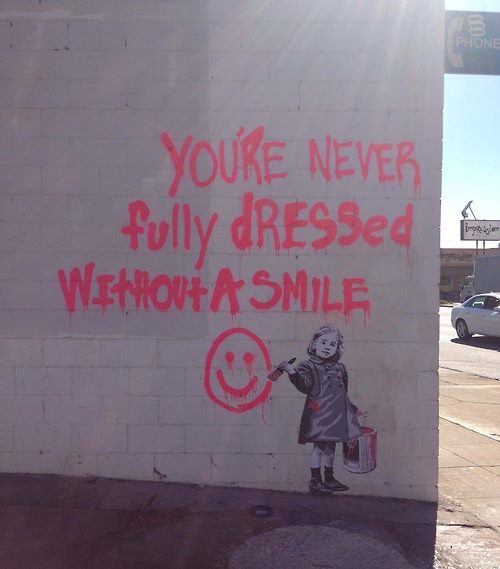 You're never fully dressed without a smile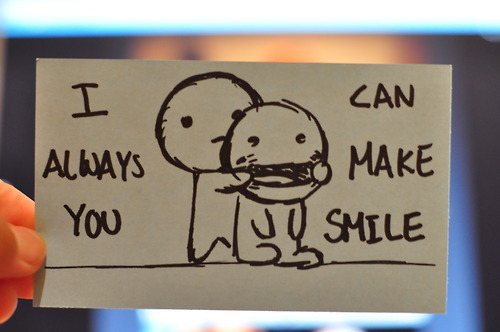 I can always make you smile.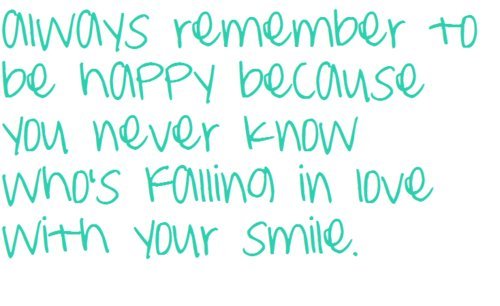 Always remember to be happy because you never know who's falling in love with your smile.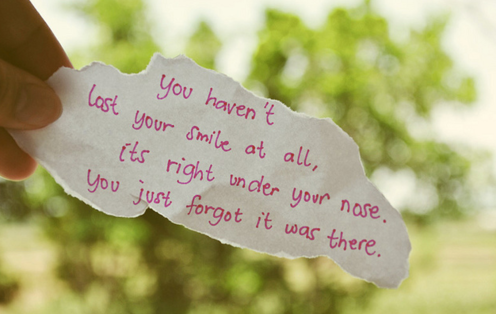 You haven't lost your smile at all, it's just under your nose. You just forgot it was there. ~ Author Unknown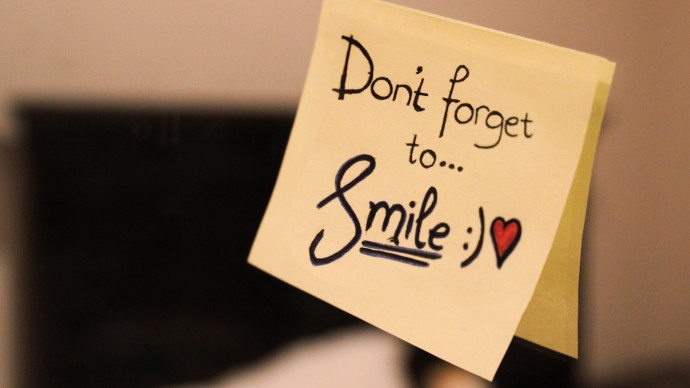 Don't forget to smile. ~ Author Unknown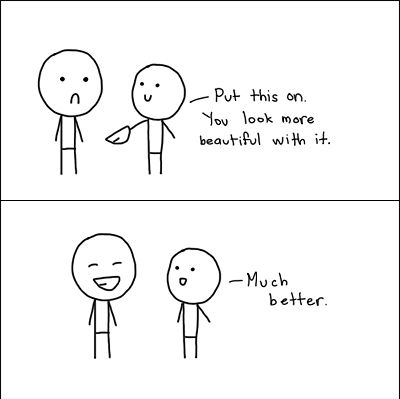 You smile, I smile. ~ Author Unknown

You smile, I smile. ~ Author Unknown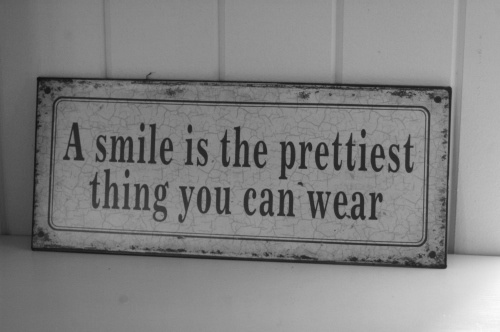 A smile is the prettiest thing you can wear. ~ Author Unknown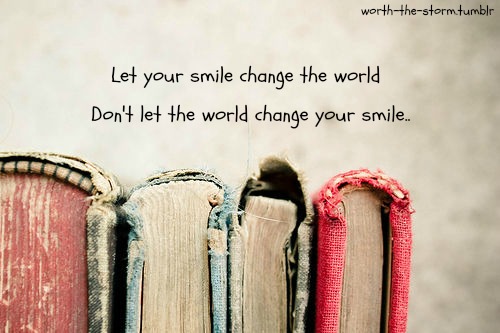 Let your smile change the world, but don't let the world change your smile. ~ Author Unknown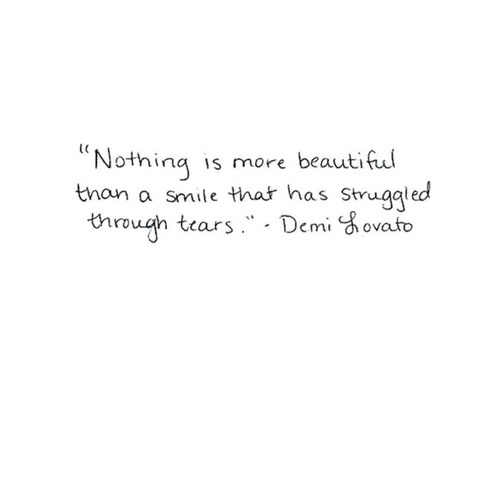 Nothing is more beautiful than a smile that has struggled through tears. ~ Demi Lovato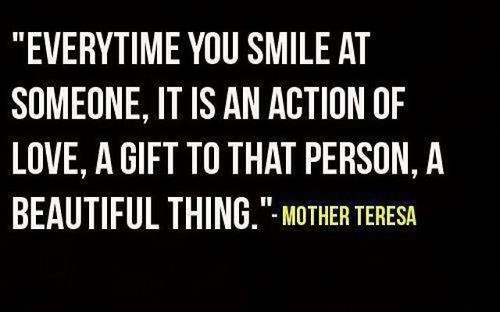 Every time you smile at someone, it is an action of love, a gift to that person, a beautiful thing. ~ Mother Teresa