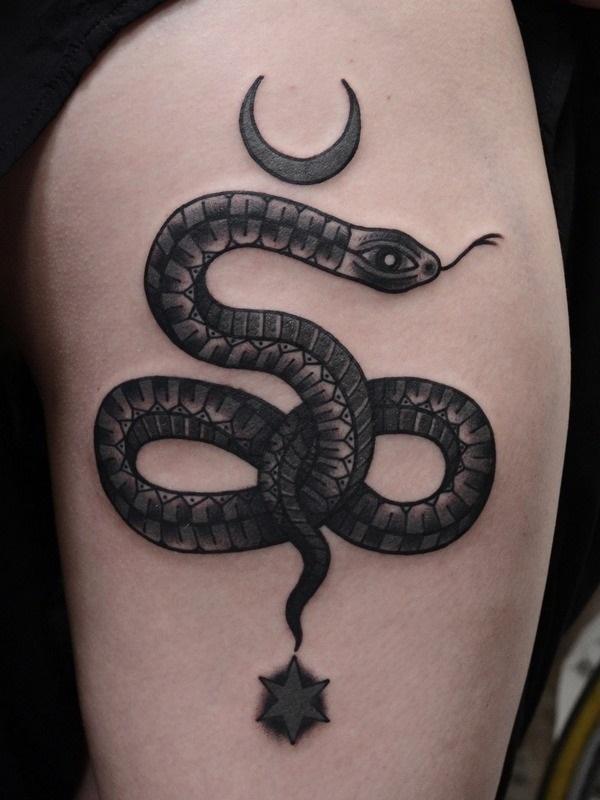 Snakes remind people of frightful bites or viper. When it comes to tattoo, snake tattoos are intimate and dynamic, which would bring fresh look to your body if you have right design. Well, if you are a fan of snake you will agree with me that snakes are definitely wonderful creatures that have got bad rap of course, but are really helpful in the fabric of human history and play very important roles in different religions and beliefs.

As we know each tattoo has its own meaning and depiction, the snakes do have specific meanings but that really depends on cultural references, religious belief and superstitions buzzing around the people. The admirers of snake take the meaning in positive sense while the people underestimating them would take the meaning in negative sense. So, as mentioned, snakes symbolize variety of meanings and characteristics. Below, we are going to mention some.
Snake Tattoo Meanings
Here are some of the meanings that are associated with the tattoos with snake:
Great power & intelligence
Grace & sensuousness
Hell
The sign of protection
Rebirth
The divine
Fertility
Birth
Magic
Defense
Revenge
With these meanings, whether you want a tattoo with Asian influence or some Viper with traditional tribal features, you can get diverse variations in them. No matter which person chooses which kind of idea, no one can deny the fact that snack designs do look great and classy. Moreover, the best part about them is that, they can be combined with a number of elements and symbols to depict unique meaning. So, if you are inspired by the snakes and want one on your body, here are some amazing pieces to check.
60 Amazing Snake Tattoo Ideas
Buckle up o catch some really classy yet meaningful tattoo ideas.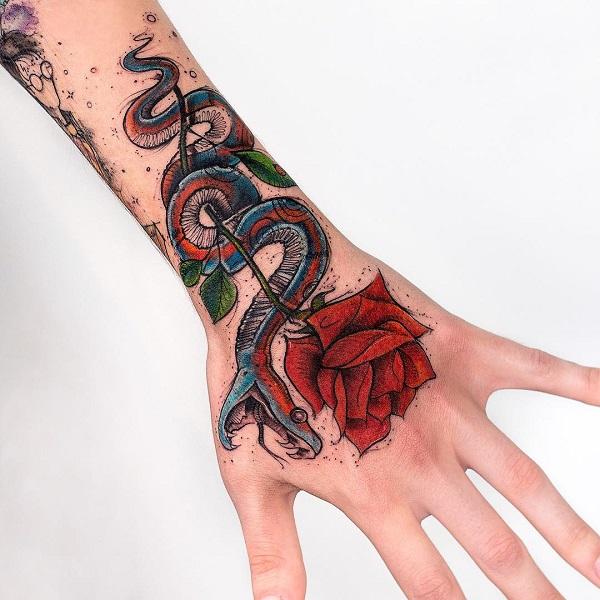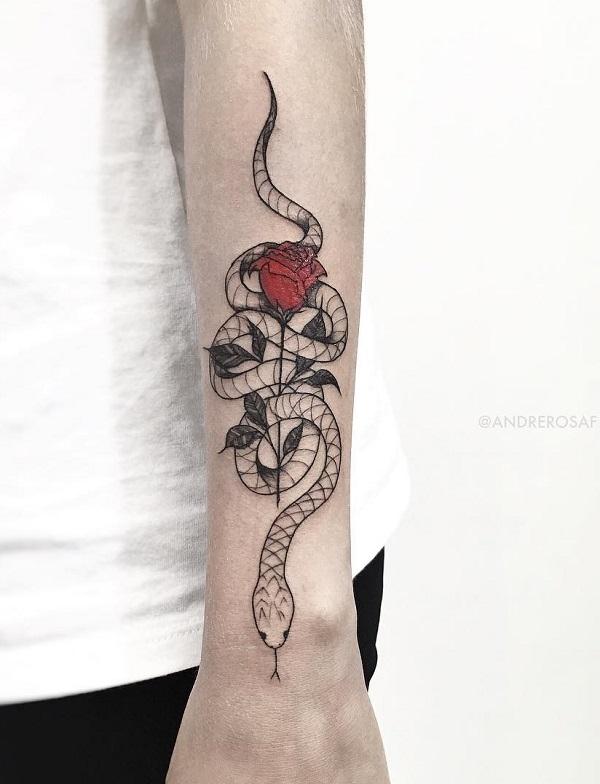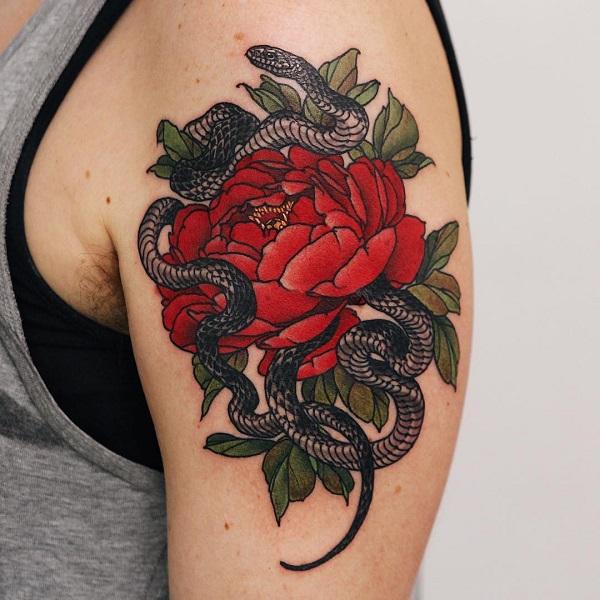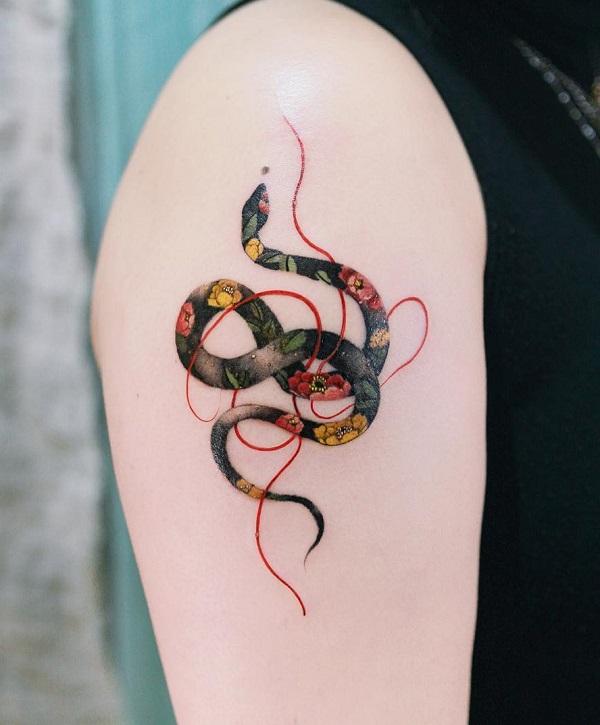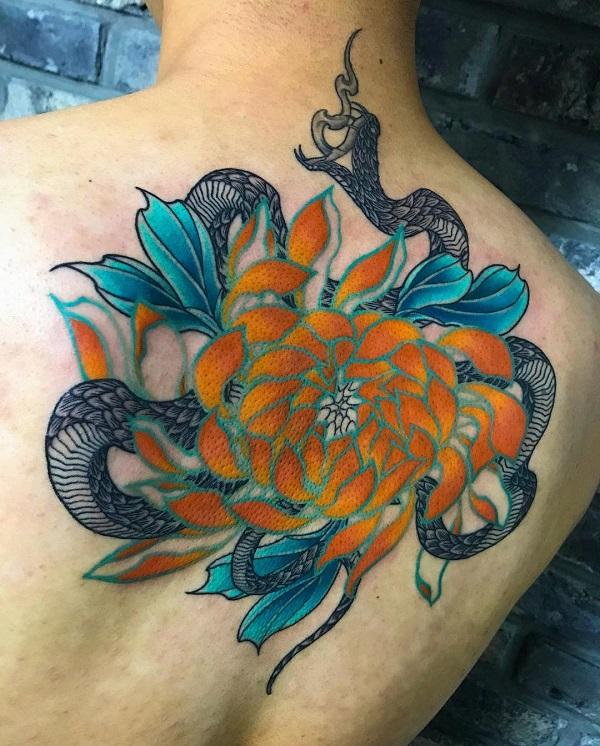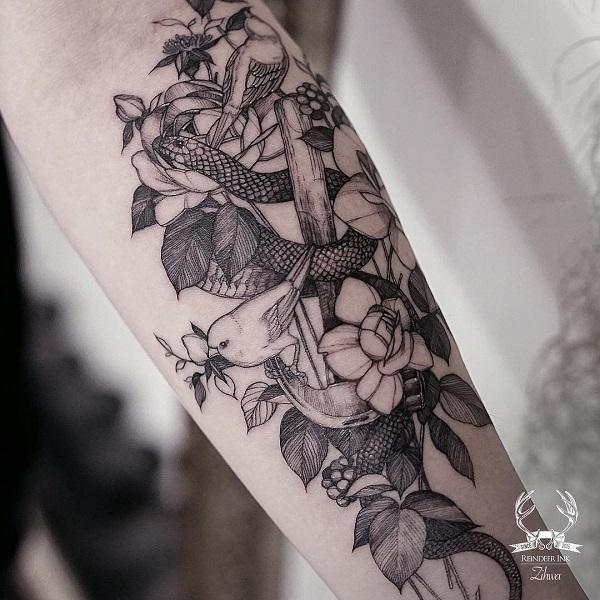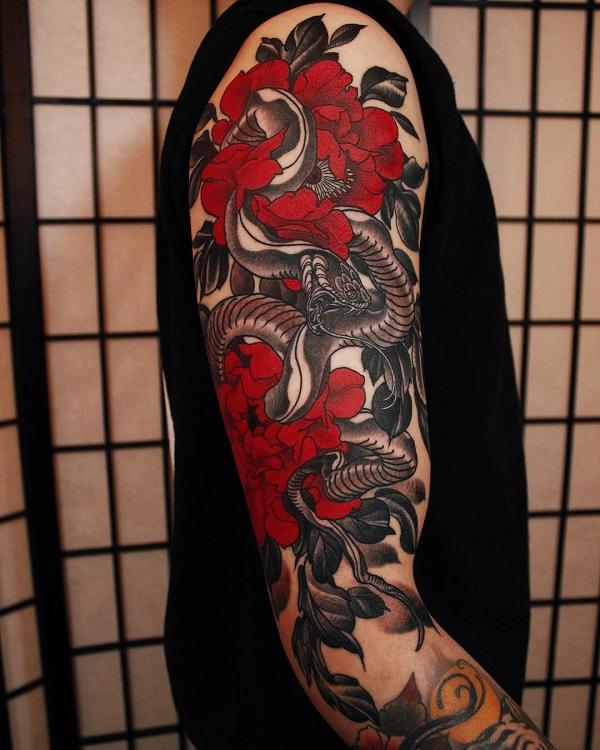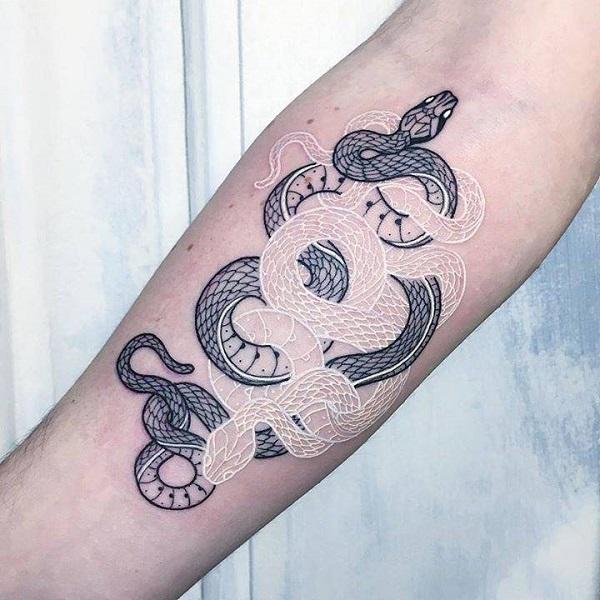 A Symbol of Re-Birth. Snakes, as mentioned above are considered to be a symbol of rebirth. The same symbol of snake tattoos have been depicted in the above image.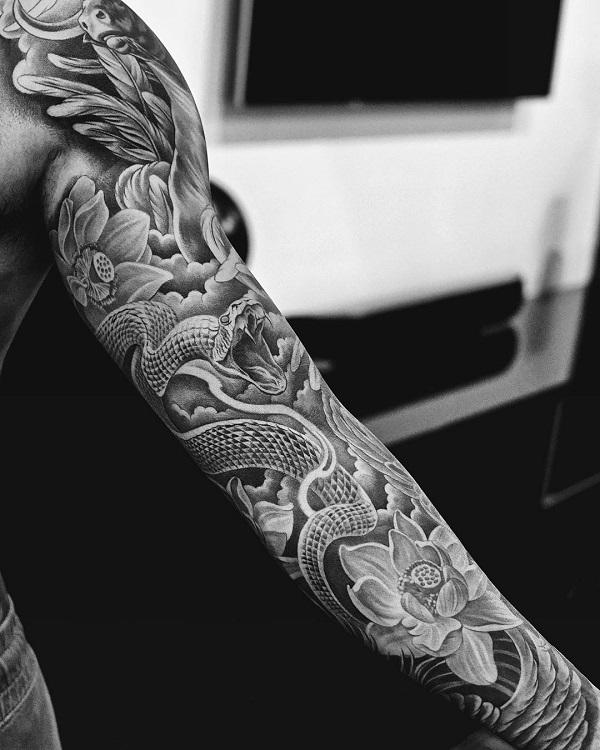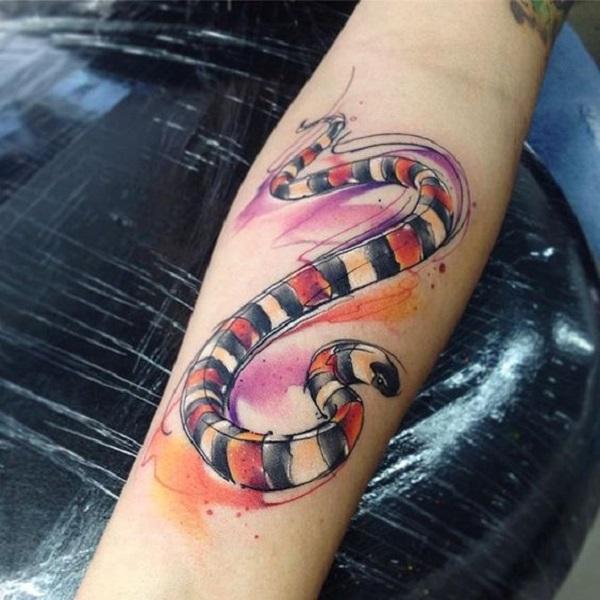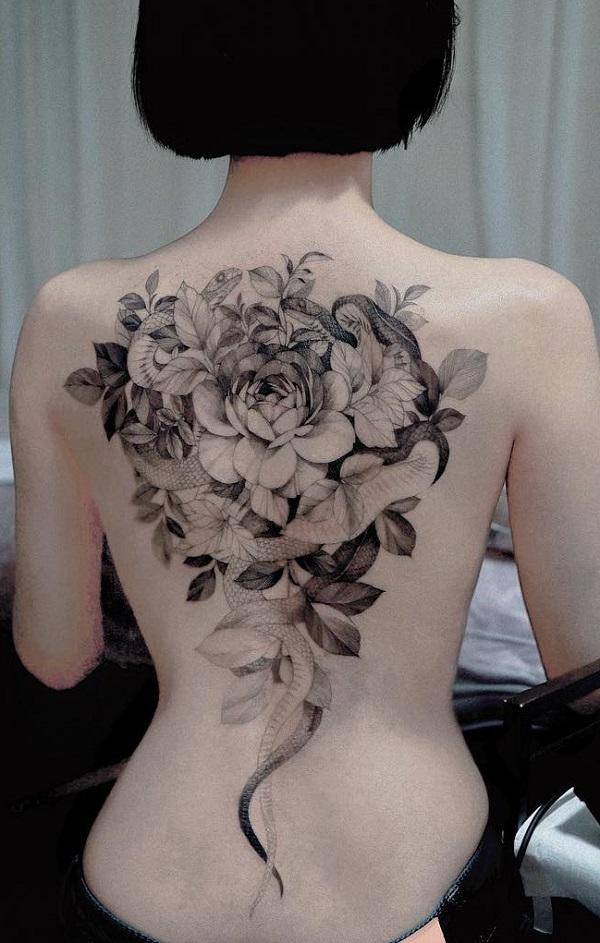 Snakes are thought to be aggressive and deadly creatures that is the reason why they are mostly tattooed in dark and bold colors. But this one is different than most of the designs and offer various colors that is complementing the tattoo as well.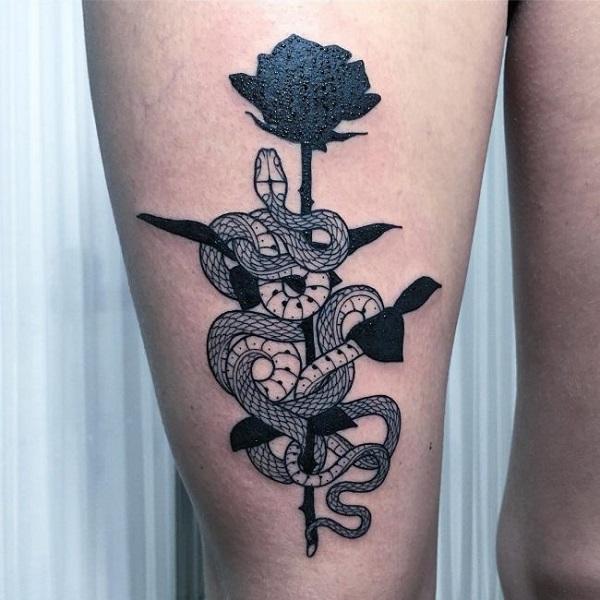 Snake With a Rose. Snake with rose embodies the phenomenon of love and hate at the same time.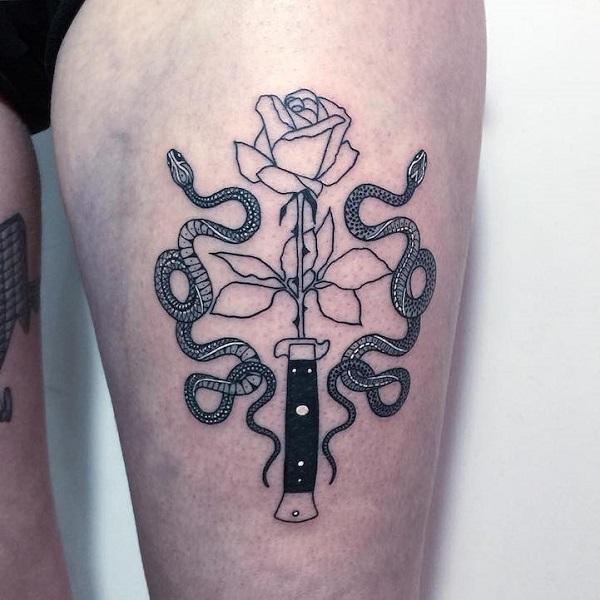 Rose Surrounded by Snakes. Roses are symbol of love , while snakes are considered to be evil creatures and the collective tattoo symbolizes the loss of innocence and beauty of a delicate thing.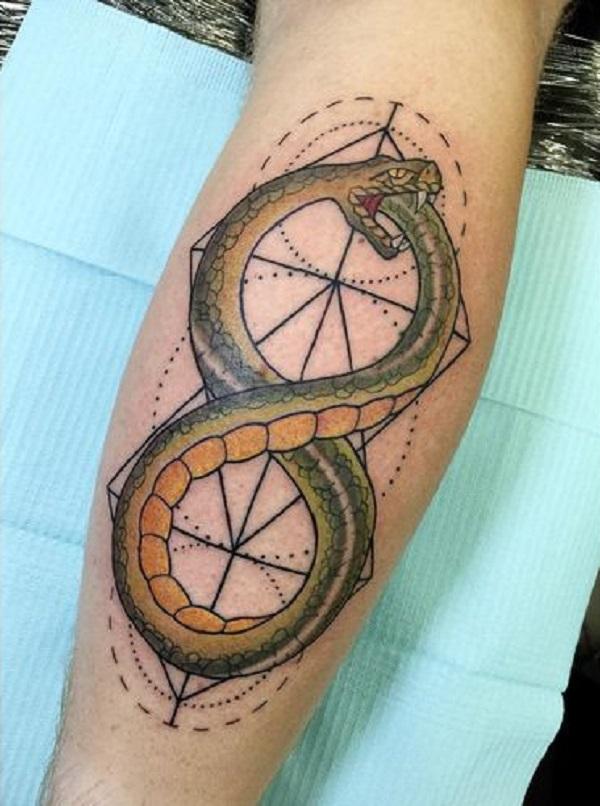 A Geometrical Snake
I am not sure what these geometric lines and snakes with them means. However, both these elements combined makes a beautiful piece.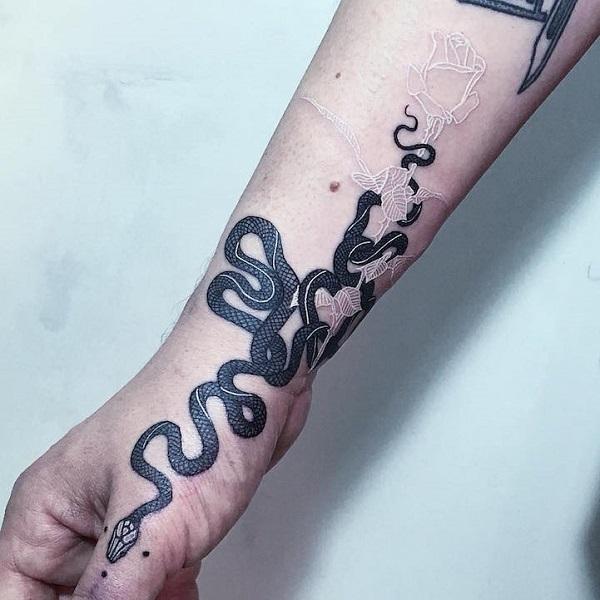 Rose Grabbed by Snake
Mirko Sata is a Milan-based tattoo artist who has specialization in making these coolest black and white ones.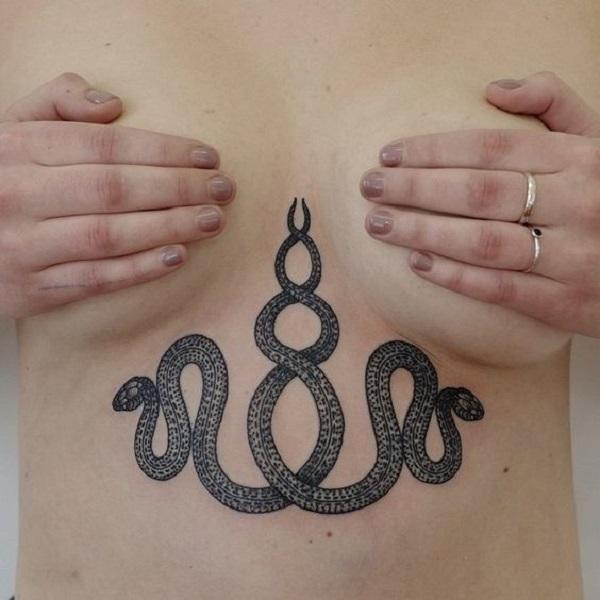 Beautiful Abdominal Piece. No placement other than abdomen can be better for this tattoo.
Tiny Snake for Her
Snake is associated with femininity and the above tattoo is a true depiction.
White and Black Design. Another amazing piece by Mirko Sata.